Based in Rome, GA at the foothills of the Appalachian Mountains, The Georgia Thunderbolts are a young, hard-hitting southern rock band who write classic and timeless songs steeped in southern swagger, blistering blues, and raw rock. With a wide swath of inspirations, ranging from southern gospel and Hank Williams to Neil Young, Merle Haggard, Little Feat, and Lynyrd Skynyrd, the band has cut their teeth performing with everyone from The Kentucky Headhunters to Blackberry Smoke.
On their self-titled debut EP, slated for release on August 21st, the band conjures a tried-and-true spirit through a fresh fire, featuring five powerful rock songs steeped in anthemic riffs, wild harmonica, and pulse-pounding drums. The band gave a taste of the upcoming EP on their just released single, "Looking For An Old Friend."
We spoke with The Georgia Thunderbolts about the new single, their upcoming EP, and their plans for the coming year.
Grateful Web: Congratulations on your upcoming EP! We're big fans of "Looking For An Old Friend." It feels like you guys are part of a larger revival of classic rock that's been happening over the past few years. Is that something you're aware of when writing music?
We've always known that we wanted to make a statement that will stand the test of time. We try to write songs for relevance and aim to touch people where it matters. - TJ Lyle (Lead Vocals)
GW: Who are some of your biggest musical inspirations from the past, and who would you love to collaborate with today?
Our musical inspirations list would go a country mile! Some big ones for The Georgia Thunderbolts go from the Allman Brothers, Lynyrd Skynyrd, to Merle Haggard, Etta James, Ray Charles to Thin Lizzy. We would love to do some plays with new bands like Dirty Honey, Greta Van Fleet and other early roots influenced bands. - Logan Tolbert (Rhythm Guitar)
GW: Tell us about the new EP. How did these songs come together?
The EP covers a lot of ground. Some tracks are bluesy, some heavy with our  Americana and folk side mixed in. That wasn't the plan but that's how it came out. It's just us. We co-wrote some of the songs with Richard Young of the Kentucky Headhunters. We had a lot of them already written and he helped us craft them into amazing songs. - Bristol Perry (Drums)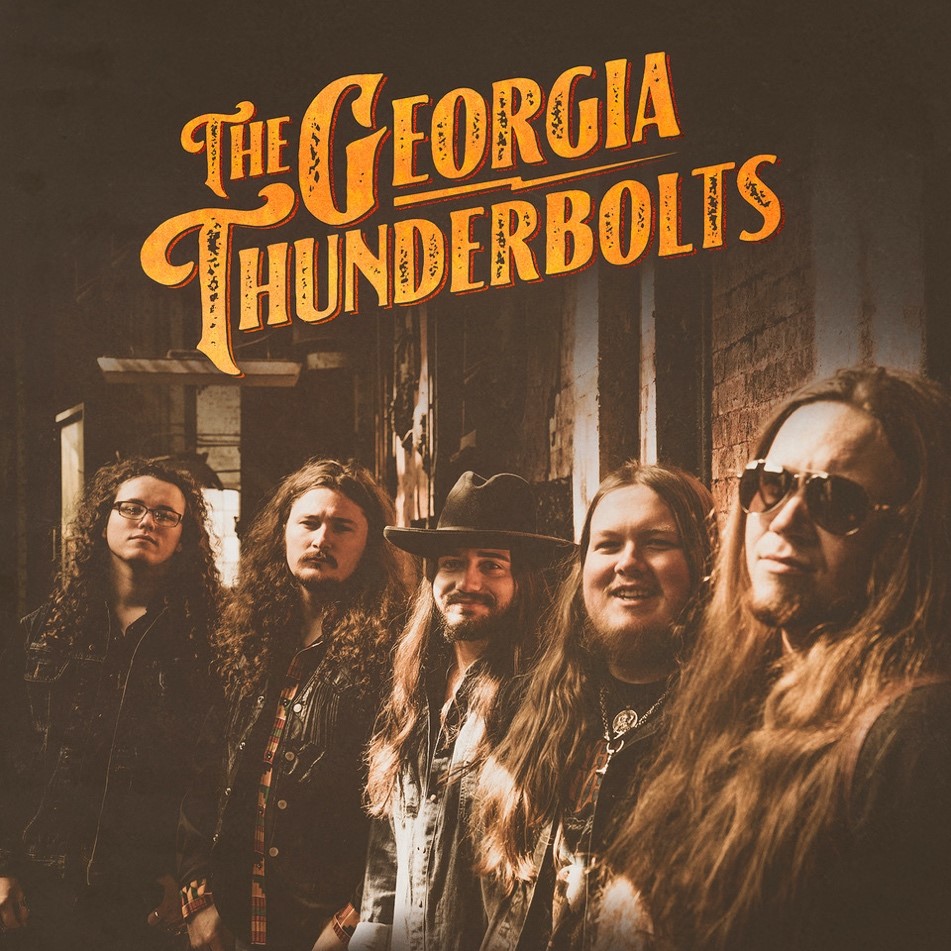 GW: You mention that if you could think of three words to describe the band it would be "Hardworking, Determined, and Humble." Why is being humble such a big part of your ethos as a band?
Being humble is what we were always taught growing up. Every one of us. It is an important part of life. The biggest thing to The Georgia Thunderbolts as far as being humble is fans can get a bigger connection to you if you treat them just like family and friends. We feel that folks we've met have thought of us as that way. That is what we want. We want a personal connection with everyone traveling along with us. - Riley Couzzourt (Lead Guitar)
GW: What do you have in store for 2021?
Our plan is to play music to as many people as possible and show folks what southern rock and roots music is about; honesty and good living. - Zach Everett (Bass)
GW: Is there anything else you would like to tell our readers?
Our EP comes out on August 21st on all platforms. We appreciate everyone who has been with us on this journey so far and can't wait for what the future holds. Most importantly we want to give a big thanks to all the fans and our families. We couldn't do it without you and we love you. We appreciate Mascot Records for taking a chance on us.  We are ready to rock! – Bristol Perry (Drums)