Hamish Anderson is a young singer/songwriter striving to keep the blues music genre alive and well. The talented guitarist produces music in the vein of some of the best 60's/70's Blues rockers like Cream, The Rolling Stones, and even with a nod to Blues-rock legend T Rex. The Australian musician has already wracked an enviable career in the world of American blues music. We recently chatted about his bright career, the pandemic challenge to live performances, and his plans for the future.
GW: I saw you play a great set at the Beale Street music festival in Memphis two years ago. Let's start there. There is no city more synonymous with American Blues than Memphis. The Beale Street festival features three main stages and a Blues tent. While the most impressive and sophisticated music arguably takes place in the Blues tent, mainstream pop acts on the other stages draw consistently larger crowds. Why do you think it is that the Blues music genre is not more popular in America today? 
Hamish: I think Blues music always seems to ebb and flow out of mainstream popularity. You can trace these waves back to the beginning. There was the British rock invasion in the '60s and Stevie Ray Vaughn in the '80s. It was always kind of there under the surface in pop music, even with Rap music. For instance, after I finished my set on the Blues Stage at the Beale Street festival, I went over to one of the main stages to see Gary Clarke Jr. play. He had a massive crowd of young kids as well as older people. For people especially like Gary, it's cool to see musicians taking the Blues genre into our times and adapting it into something new like Stevie Ray did in the 80s. It introduces a whole new audience to the Blues.
GW: It's true Gary Clarke Jr. is one of the few American Blues artists that has broken through into modern-day pop music playing to huge audiences. You toured with Gary, didn't you?
Hamish: Yeah, it's funny. Actually, I did a tour with him here in Australia right before Beale Street. Then I got on a plane and went straight to play the festival in Memphis, and it was a coincidence that Gary was playing the same day at the same festival a week later and on the other side of the world from Australia. I admire Gary, who has been an inspiration to me, and watching the effect he had on the crowd was awe-inspiring.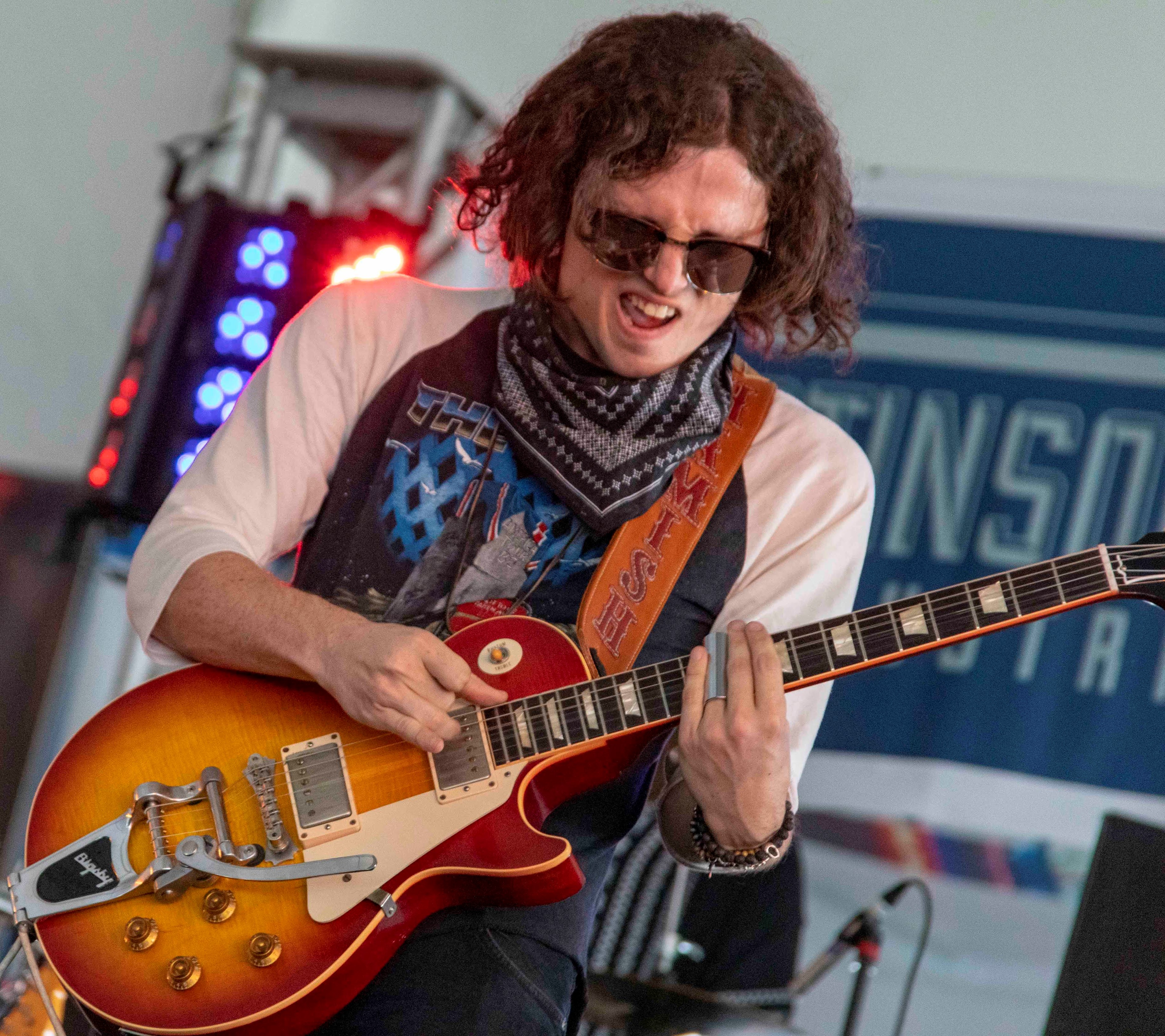 GW: I am not sure what it is like in Australia, but I know in my past travels to Europe traditional American Blues music seems much more popular in the mainstream music culture than here.
Hamish: I know what you mean. I have toured Europe, and they very much love Blues music and, to some degree, traditional Blues music. That can be a challenge for me as the crowd may want to hear an old Freddie King song. I love Freddie King, but that's not really what I do. For me, it's like what Gary does, mixing all these other music genres and coming up with something new and innovative. That's what I strive to do in my music.
GW: It is well known that you got to open for the legendary B.B. King for his last show. That must have almost felt like divine intervention or inspiration.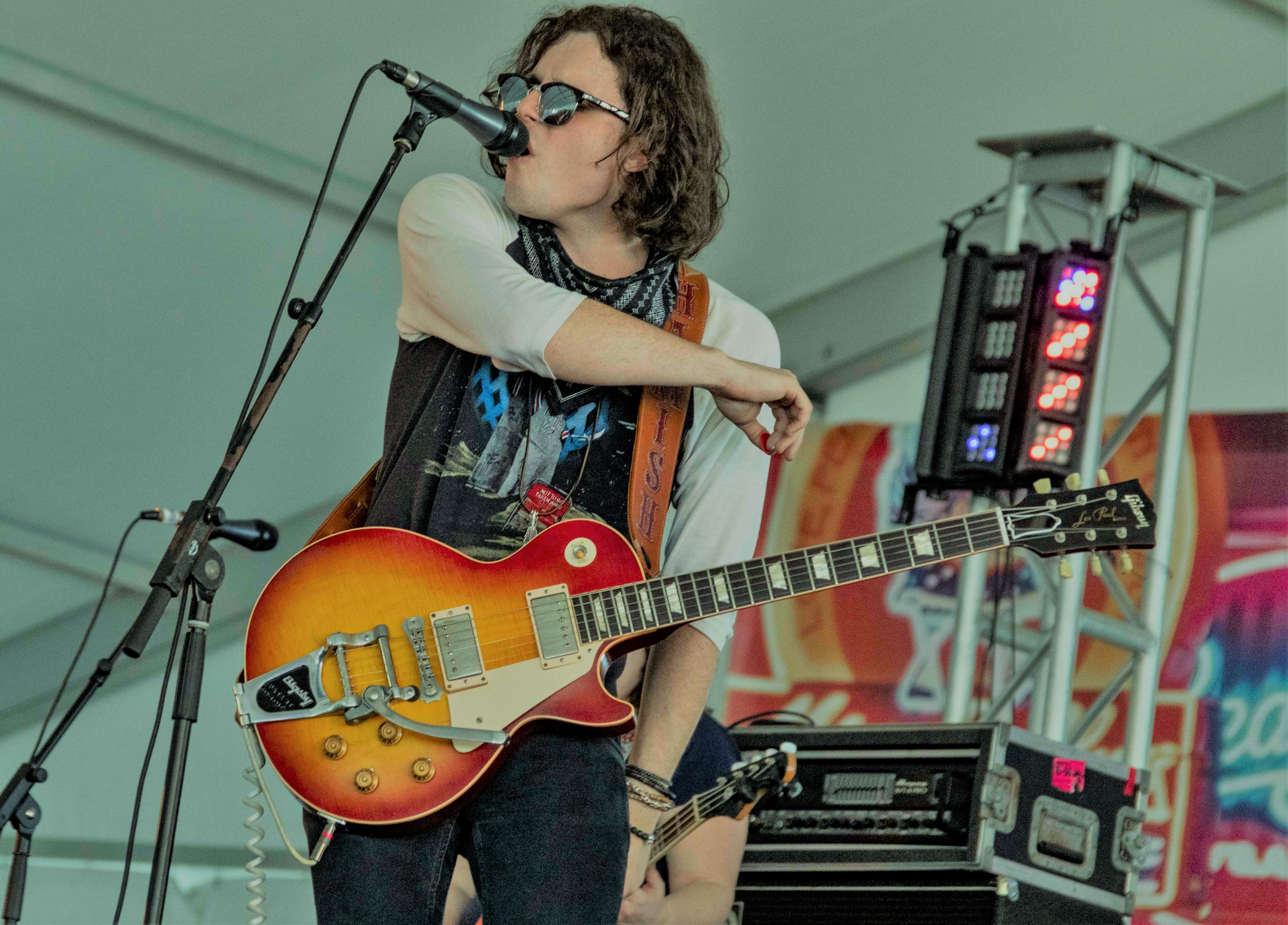 Hamish: Yes, that was when I first came over to the U.S. with the release of my debut album in 2014. One of the first tours I was offered was to open for B.B. King. I had grown up worshiping him, loving his music, and studying his records. It was something I was incredibly proud of and will cherish for a lifetime. It was a bittersweet experience because it was initially booked as six shows, but after two shows, he felt ill and canceled the rest of the dates. That was the last time he toured before he passed away.
GW: How did you get started in music and gravitate towards the Blues genre?
Hamish: I was twelve when I got the guitar bug. It was the Beatles' White Album, and I heard "Back In The USSR." I hadn't thought about playing guitar before that. But that sound drove me crazy, and I begged my parents to help get me a guitar. My dad's record collection was really my inspiration for rock Blues. He had all the stuff I love, like The Beatles, The Stones, and Cream. Then I got inspired by the songwriters like Joni Mitchell and Bob Dylan, and I just became obsessed with the music. I have been on the same path ever since, trying to create a mixture of music from all the artists and styles I love.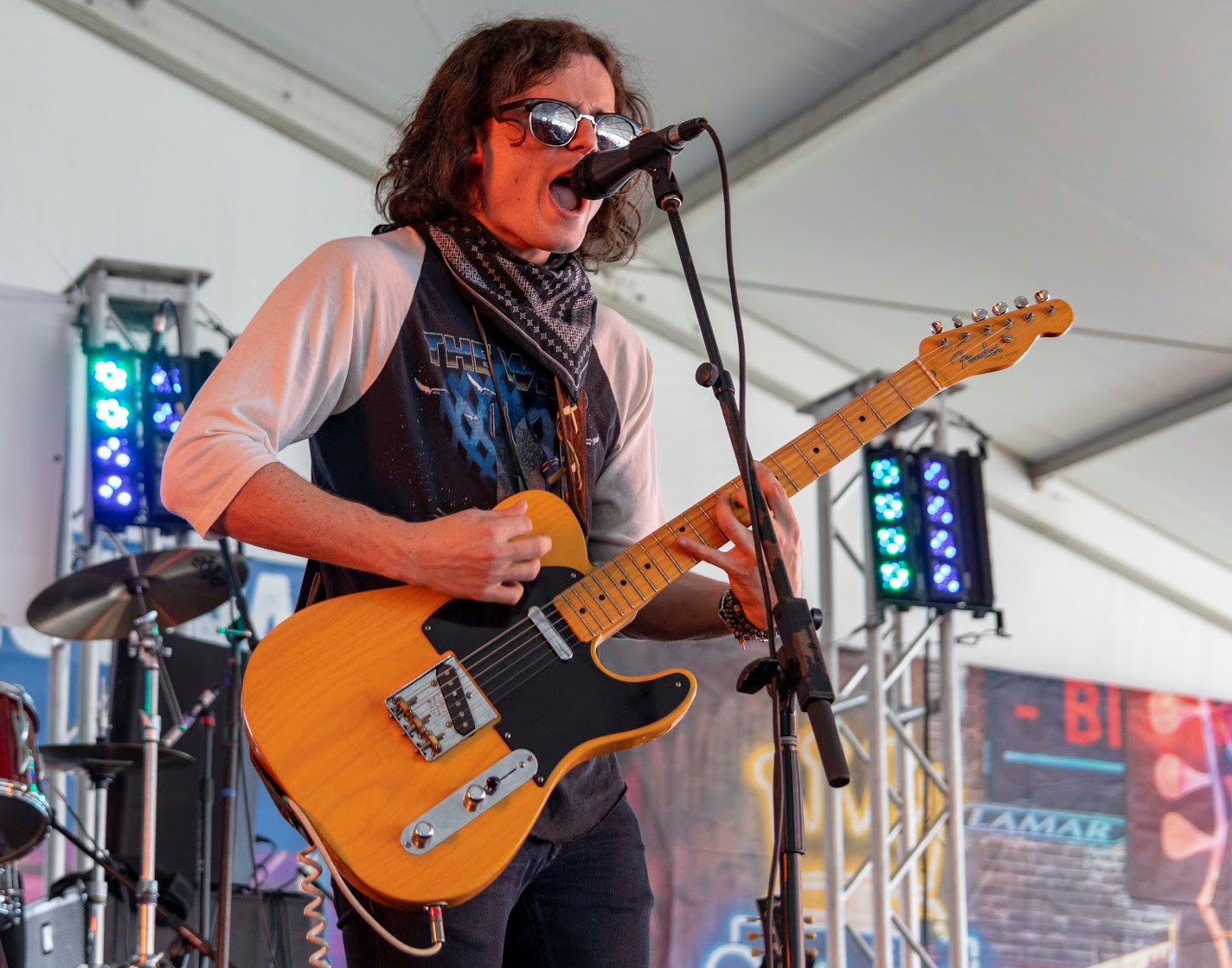 GW: You were based in Los Angeles for a while. How has the pandemic affected you and your music?
Hamish: I was based in L.A. for the last five or six years. It made sense after my 2014 tour to move there. The fan base and the music that I love were all there. Things were going well there. Then I went home for Christmas in 2019, and the pandemic hit, and I have been stuck here ever since. We went through an extreme lockdown here in Melbourne, but things are slowly opening up again. Next month I will be playing at a music festival in Queensland, and it will be my first time back on stage since January 2020.
GW: In the meantime, I know you were working on some live stream projects.
Hamish: You had to adjust pretty quickly when there was no more live touring when the pandemic hit. I had never done much of the Livestream format before that. I didn't know what it would be like, but I did enjoy it. It was good to have something to do. It was the closest you could get to play for people. My band is in L.A., so I was bandless. But it was really good because it brought me back to how I started, which was playing acoustically. Like many artists, I think solitude is good for songwriting.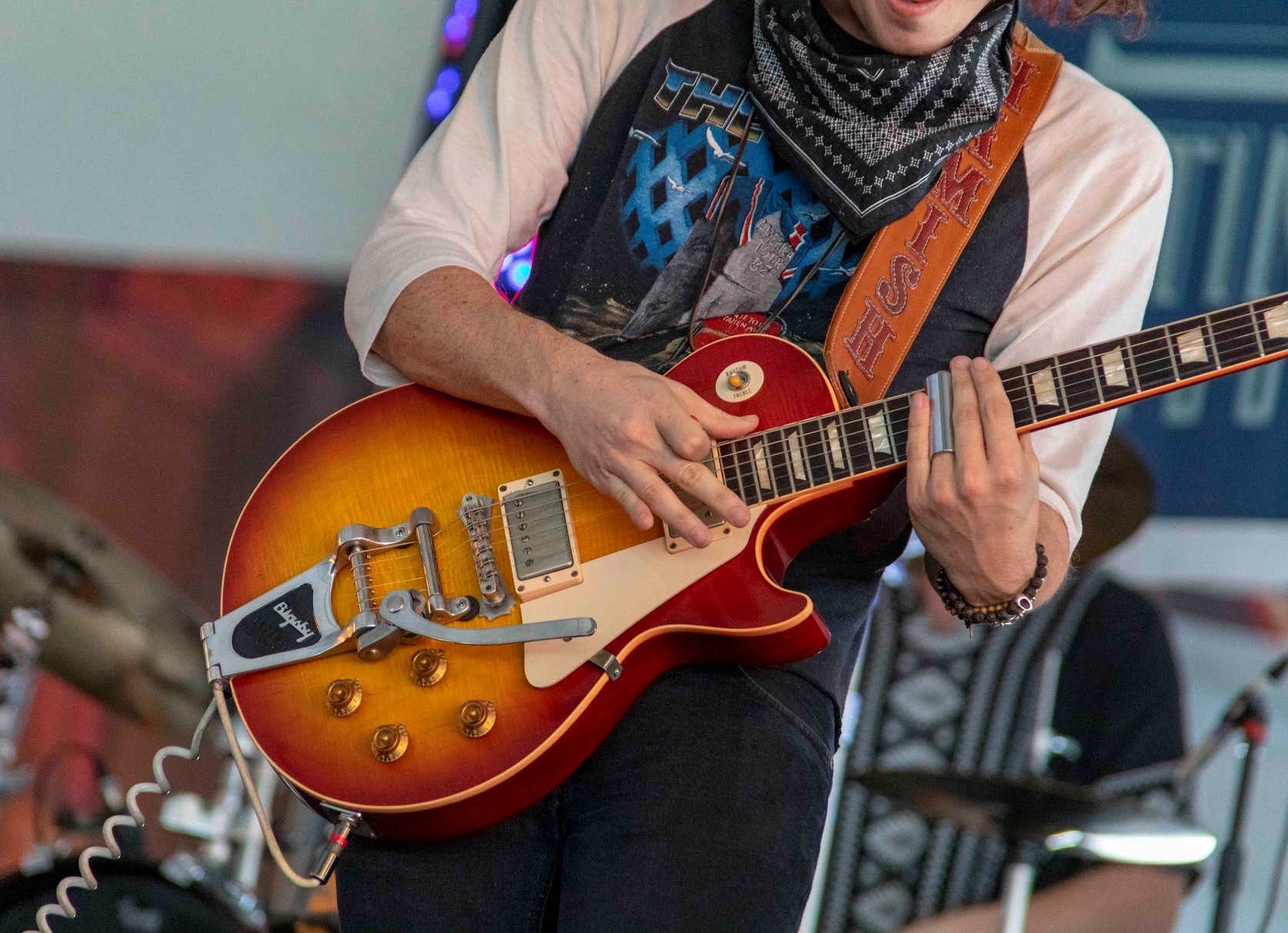 GW: You have a new single coming out called "Morning Light." I found it interesting that a review I read of the song is that it had influences of T. Rex. I saw a T. Rex concert as a young teenager, and it was one of the most memorable concerts of my life. When I listened to the new song, I did hear the influence of T. Rex in the music.
Hamish: I wrote the song in 2018, and I have kind of been sitting on it for a while. I was working on a lot of songs and demos during the lockdown. Normally I would just do simple acoustic demos. But because I had so much time, I started doing these elaborate demos. I would chop up sounds like drums from bands that I love, like the Ronettes, The Ramones, or T. Rex. "Morning Light" kind of stuck out to me because it's a very hopeful song in these trying times. The T. Rex thing, well, I was really getting into Marc Bolan records, and the previous two records I did were with a great producer Jim Scott. He has worked with Tom Petty and Yoko Ono's band. So, we did like classic rock-sounding recordings that I am proud of. I wanted to try a different sound this time, making it fuzzier and a little more of that kind of T Rexy electric boogie sound.
GW: So, what are your plans for the rest of the year?
Hamish: Yes, the festival in May will be my first live show. The response to "Morning Light" has been tremendous, and I hope it will lead to an album. So, I think recording will be a big part of this year. With the album, I want to do like a love letter to the electric guitar. I have about 35 songs over the past year and a half, and now I have to narrow them down to ten or twelve for an album.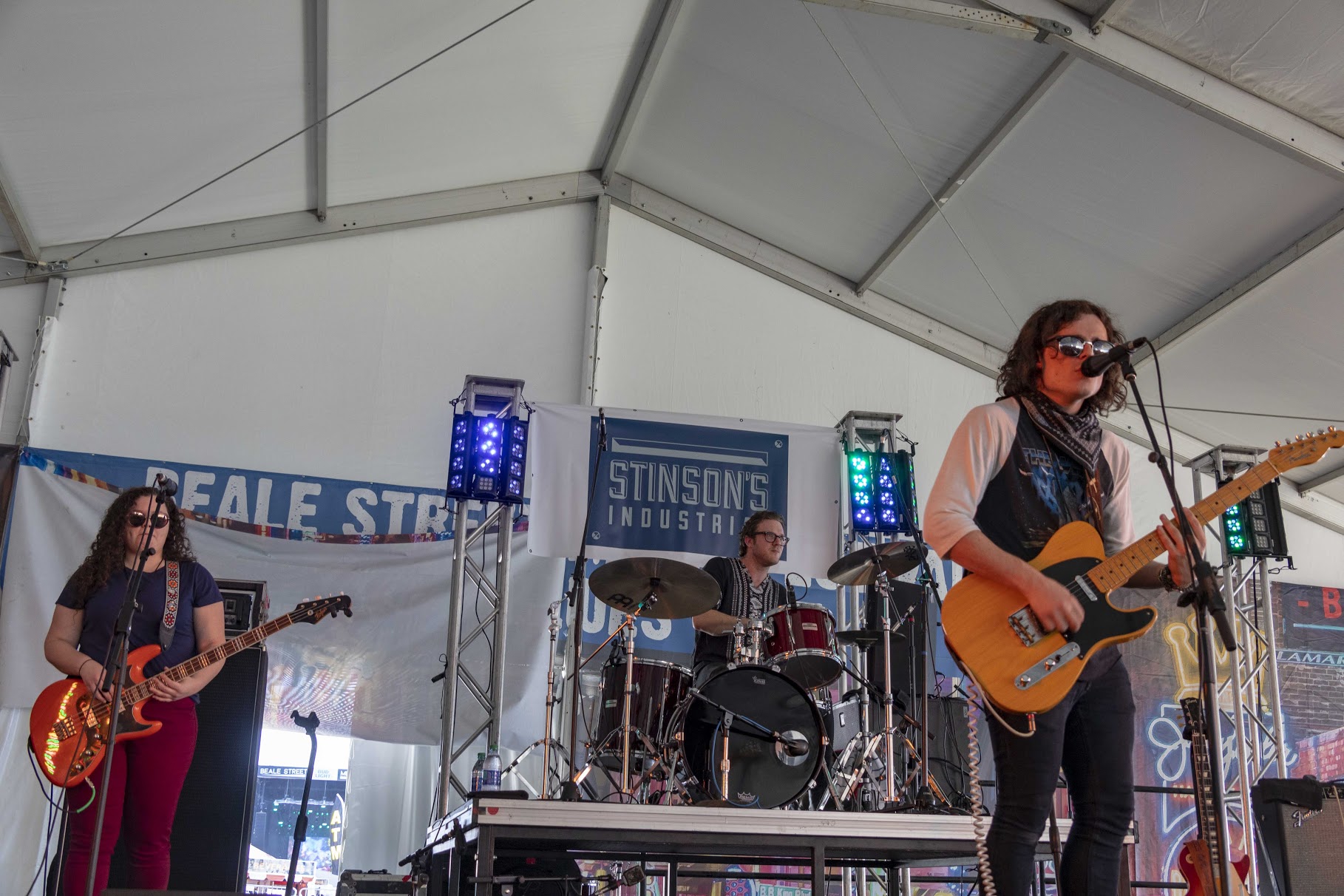 I am looking forward to getting back to Los Angeles to play with my band. I have been playing as a trio in recent years. The bass player is a girl named Lauren Stockner, and the drummer is Matt Musty.       
GW:  Well, thanks, Hamish, for helping to keep Blues music alive and well, and we all hope to see you playing live again soon!