To celebrate the release of The Hip Abduction's new record To the Ends of the Earth (available Aug. 9, pre-order here), the band answered a few questions for Grateful Web. We discussed everything from finding their sound to exploring our country's National Parks. The band has heavy touring ahead so be sure to catch them when they are in your city. The Hip Abduction and their new record feel just like summertime. Wishing all our readers a vacation state of mind while listening to "Float," linked below.
GW: The Hip Abduction's sound is a mix of African rhythms, dub spirit, and roots soul. Can you point to a few artists in each of these genres that our readers should be listening to?
DAVID NEW: Influences are constantly morphing throughout the years and only a few stay consistent. Recently, I've really been into a band called Hippo Campus. Influences over the years would be: Oliver Mtukudzi from Zimbabwe. One of my most influential songwriters of all time. Paul Simon (Especially Rhythm of the Saints LP, Graceland LP).
GW: On this album, maybe more than ever, you guys were able to hone in on the band's true sound. David New is quoted describing the new record as "an ethereal journey to the ends of the earth." Please unpack that for our readers.
David: Tempos are slower, and songs are much more vibey. Focused more attention on the importance of space. The album fits outside more than previously.
GW: Your late summer through fall tour is stacked! Any cities or venues along the way that you're really looking forward to playing? Either for the first time or as a return visit?
David: Much of this run is secondary markets on the east coast, but we are stoked for Atlanta and anywhere near Asheville, NC (Raise A Ruckus event). I'd say we are very excited for every market for the west coast dates, because they are all new. It's our first ever run out west.
GW: Of all the artists that the band has either collaborated with or shared a stage with, is there a particular memory that stands out in your mind? An especially epic jam or a moment when you guys thought 'wow, this is cool, I want to remember this'?
CHRIS POWERS: We are coming up on a decade of jams, so it is hard to say. I clearly remember Gregg Allman watching us side stage at Wanee, THA members sitting in with MOE at Moedown, playing after Trey Anastasio in Canada for Harvest Fest, or jamming on the same stage where Hendrix lit his guitar up in Monterey for Cali Roots. Our second time playing Red Rocks with Stick Figure and Twiddle was especially memorable - I can definitely still feel the epic vibe from that musical environment.
David: All of my collabs are done behind the scenes with producers and other friends whom I feel very comfortable writing with, including the band. Regarding live improv stuff, I'd say it's always nice to have Mihali from Twiddle sit in. He's definitely one of my favorite guitar players and songwriters in the jam scene.
GW: Talk about the first single from To The Ends of the Earth, "Float". Feels like summertime to me. Where was your head when you were writing it? Did it start with a melody or a lyric or ?
David: Every song always starts with a melody for me, as I'm sure most other writers do as well. Bob Dylan would be an exception, although I'm not positive. "Float" was written with the bass player and a good buddy of mine Aron Kaloostian. We've all traveled relentlessly, so writing about this place we refer to in "Float" was very easy. It's not about a person or any specific place, just a mindset that allows us to stay positive in dark times. Knowing that these beautiful places on earth actually exist, keeps us in the right mindset to be mindful and positive towards the environment and to each other.
GW: Can you talk about the recording process? Any studio stories to share or moments when everything clicked musically?
Chris: We recorded at LaLa Mansion in Tampa, FL. Recording went so well that our producers flew home early. We love the studio and the people there. Also, we began writing and working with our production team months before at their studio in New York. The click was THA connecting with our producers through writing sessions. When we hit the studio, it was literally a checklist process. Everyone knew their parts and the record fell into place. It felt easy because so much time had been invested into demoing each track.
GW: Each member of the band has traveled extensively, both on solo excursions and while on tour. How has travel shaped you as a musician? As a songwriter?
David: There would be no THA without travel. It's everything to us. Almost every song is written with a trip, adventure, or location in mind.
GW: Talk to us about your interest in our country's National Parks. You guys have been to how many? Any favorites or travel tips for readers?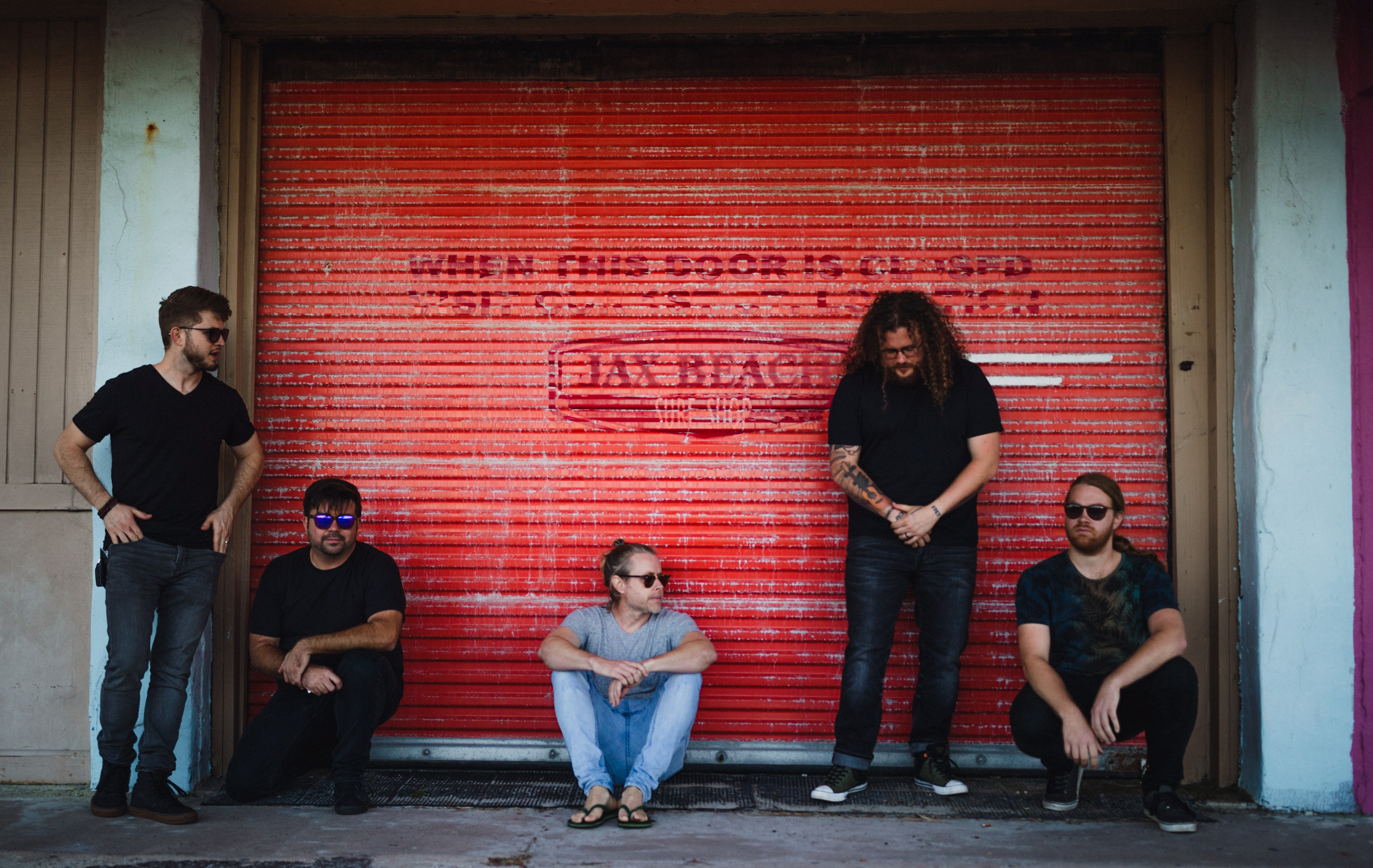 David: I've been to around fourteen or so. Just recently was Yosemite for the second time, Big Sur (state park), Arches, Zion, and Bryce. Yosemite is mind blowing. If the US made every twelve-year-old in the country visit this place, we might not have to worry about convincing humans to want to protect mother nature. It's that powerful. Arches and Zion are spectacular as well. Utah is just a phenomenal state. Nothing like it.
Travel tips? Spend two weeks and drive from San Francisco to Denver. Hit Big Sur, Yosemite, Zion, Byrce, and Arches. In that order. Save Grand Canyon for a different trip. You'll need more time. Only need one day in Bryce but the rest I would spend at least three. Rent a minivan or a sprinter and camp the whole way. Hell - a car will work too, it's just more fun with a sprinter, especially if you go closer to winter during the colder months. Book at least three months in advance and don't plan on staying within the parks. It's almost impossible and knowing this will reduce stress in booking the trip. Use the All Trails app and hike everywhere. Buy a Coleman stove with five tanks of propane, some beans and hot sauce, and hit the road.
I recommend going in May although you won't be able to hike the water trails in Zion because there will be flooding. Also apply for special trail permits three months prior. There are some amazing trails in Utah that they only allow twenty hikers per day. Do your research. Don't forget the beans.