Just this fall, the singer, songwriter and guitarist Jay Carlis released his Robert Hunter and Jason Isbell inspired solo, Americana and folk debut, Here We Are.  The songs on the record touch on themes of change, technology and coming into middle age as both a father and a husband. Much of his early musical experience was playing guitar with a roving band of likeminded kids outside of Grateful Dead and Phish shows.  He sat down with Grateful Web to discuss the new record, his influences and how his record, recorded prior to the pandemic, speaks to the world we are living in as 2020 winds down. In addition to his solo project, Jay is a member of the popular, Philadelphia based outfit, The Barrel Fires.
GW: You cite Robert Hunter as being an influence. What is it about his lyrics that has inspired your songwriting?
JC: It's Hunter's poetry that has a real deep emotional resonance for me. In songs like "Brown-Eyed Women" and "Jack Straw," you've got these rich images that take you to a different time and place with characters plucked out of the far corners of American culture.  And then "Eyes of the World" and "Box of Rain" are more moment-in-time songs, capturing ideas and emotions in pure poetic brilliance. When I started writing songs in my late teens, I was really going after the poetry. It took me a long time to get there. "Where the Water Came From" (off The Barrel Fires EP Run Around Years) is the closest I've come to Hunter in my opinion and it took me practically 20 years to get there. His choice of content, words and images is so unique in rock music. There will never be another Robert Hunter.
GW: As a teenager in the 90s, you were part of a roving pack of guitar playing kids who were often found in parking lots at Grateful Dead and Phish shows.  What did you learn about playing from playing with them? What was it like to be in that atmosphere sharing music? What was the most important musical thing you have carried with you from that time?
JC: I was lucky to have a really tight circle of friends growing up around the jam band scene. We emerged from our sheltered childhood in the suburbs to find a community that was all about music and dancing and following your bliss. We spent a lot of time camping, communing with nature, playing music and seeing shows whenever we could. We mostly played Dead tunes and would play these long, extended jams, weaving from one tune to the next, trading off verses, trying to sing harmonies and play like Jerry. The key thing I learned playing music with these guys was how to listen, how to follow the energy of the jam and ride it like a wave. When you have three or four guys playing acoustic guitars, you really have to listen for that sonic space where you add a different texture or rhythm without stepping on someone else's toes.
GW: Your new solo record, "Here We Are" talks a lot about learning how to live in these changing times. How do the songs on the record speak to this moment in time - 2020, post-election, midst of a pandemic?
JC: When I wrote these songs, of course, I had no idea the changes that were coming to our lives from the pandemic. There were so many changes already underway in the world and for me personally. Climate change. Technology and social media. Watching my kids grow up. I've struggled to find my own place in all that and watched people around me and people all over the country feeling the same. "Every Passing Day" is all about coming to terms with these changes.
"Writing on the Wall" is about the wake up of the 2016 election and starting to read critiques of the basic ideas about race and gender that had been ingrained into my brain as a white kid growing up in suburban public schools in the 80s and 90s. It opens with "Cracks in the foundation are starting to show."  I doesn't matter where you sit on the political spectrum these days, I think we can all see the cracks starting to show.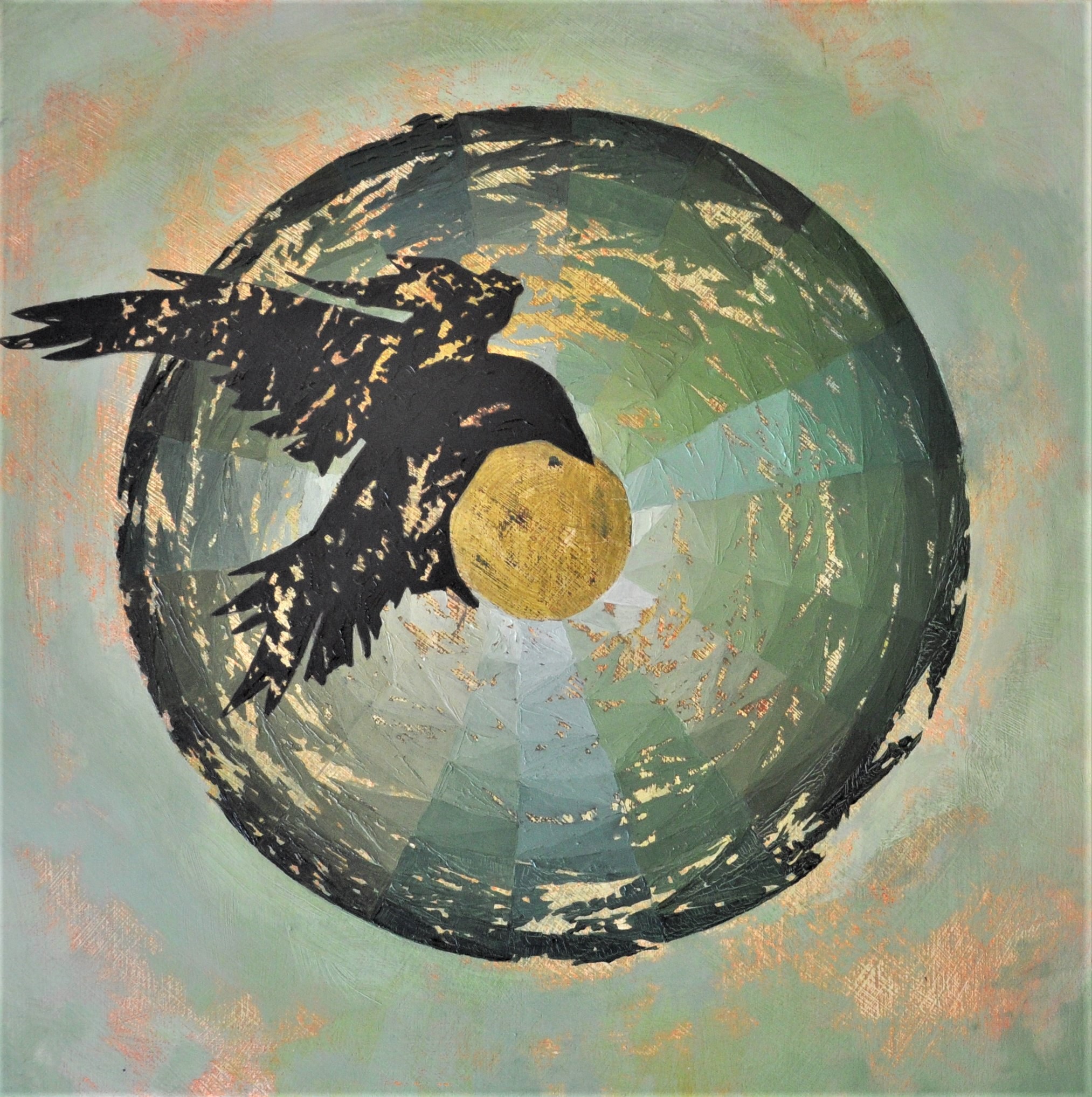 The title track, "Here We Are," started as a sympathetic letter to the folks longing for a time in America when they felt more comfortable, when the rules and roles were clearer. "Change is hard, honey," it starts. When I started writing it, I thought I was talking to someone else, but the more I got into it, the more I realized that it was also about my own feelings of nostalgia for a simpler time. I needed to tell myself to let go of always trying to predict the future and accept that we just don't know what's going to happen.
I think we can all hold on just a little too tightly sometimes to the way we think things are supposed to be. If we just loosen up and let go a little bit, give each other the benefit of the doubt and try to look at things from other people's perspectives, we'll find these changes a little easier to live with and find ourselves a whole heck of a lot happier. I'm speaking for myself too. This isn't a political statement. It really is just about being human.
GW: The instrumentation on the record lifts it out of just being a folk or singer songwriter album and places it in the realm of Americana. Was that a deliberate choice? Did you have a strong vision for the songs as a whole to be more Americana than your previous work?
I was listening to a lot of Hiss Golden Messenger's "Heart Like a Levee" and "Hallelujah Anyhow" while I was writing this record. I really love the feel of those two records and wanted to emulate that sound. This being a solo record, the palette was completely open. The instrumentation really came from producer Ross Bellenoit. He played the slide, mandolin, 6-string banjo and electric guitars. He kept hearing these different sounds and how they'd fit with the different songs and I just kept saying, yes, yes, yes.
GW: Tell us about working at Turtle Studios and with producer Ross Bellenoit. How did you choose him as your producer? What is it about his style that you felt would suit the needs of this album?
JC: Turtle Studios is this amazing 3,000 square foot room with a rich history of recording in South Philadelphia, so when you are in there you really feel the angels of all these records made there over the years. And their philosophy is all about helping the artist realize his/her vision. They aren't trying to put you in a specific box. Ross had co-produced The Barrel Fires' second EP Run Around Years and we had such a great experience working with him. We hadn't had much recording experience at that point, so he really coached us into nailing those tracks and helped us hone our sound. The tunes on Here We Are weren't as much the Rock'n'Roll fare of The Barrel Fires, so I brought the songs to Ross just stripped down on the acoustic guitar and opened up to his imagination. Ross is such a talented musician and songwriter across so many different genres. He's just got such a great ear for the song and what it needs to fulfill its potential.
GW: Tell us about the players on this record.  How did you choose them and how did you choose the instrumentation for the songs?
JC: Ross brought the band together for two days to cut the basic tracks. Tommy Geddes has played with a lot of singer/songwriters in the Philly areathe years. Ross knew that his solid, tasteful grooves would be the right foundation for the record. Jeff Hiatt played both electric and upright bass, depending on what the song called for. Not many bass players are that versatile. Same with Nate Gonzales who moved from piano to organ to the Wurlitzer depending on the tune. Brittney Ann Tranbaugh did most of the background vocals. She and Ross go way back. She's got a beautiful voice with just the slightest southern twang that I thought was a perfect complement for the record.
The duet on "Fire and Flood" with the amazing singer/songwriter Katie Barbato was my idea. Katie and I met randomly one evening and became friends. She really gravitated toward that song and we started playing it together, so when I decided to put it on the album, I knew I wanted Katie to sing it with me.
GW: You also cite Jason Isbell as a strong influence for these songs, what is it about his songwriting that inspired your's?
JC: I first found Jason when he released Southeastern. The songs and emotional content are so real and so raw. I love the way he tells stories by drawing on specific details that tell you so much about the characters in just a few words. He creates a rich web of imagery that really drive the narrative. I see a lot of similarities between Jason and Robert Hunter in that way. Jason's drawing on his own experience growing up in Alabama and dealing with addiction. He really takes you there. That's what I was going for on "Sittin on the Porch." I think lines like "Yeah we bought the house with the little pool out back" and "we were looking out for omens like we would even know," paint a really rich picture of the characters in just a few words.
GW: You have lived in Philadelphia for most of your adult life. How does living there influence your songwriting? 
JC: My Philly roots run pretty deep actually. My mom grew up in Philly and her dad before her. I grew up about an hour north in the Lehigh Valley and pretty regularly watched the Philadelphia news with my parents, which was not a fair depiction of what was going on in Philly in the 80s and 90s, but certainly had an impact. Philly is such a microcosm of the greater culture clash in the country right now. I have friends who are community organizers and really active in the social justice movement. I have friends who are living in the suburbs, teachers and consultants, raising their kids and looking to maintain the incremental movement to more progressive policies. And I have friends who are coming from the really vital blue-collar history of the area who are big Trump supporters. This gives me a pretty wide view on who we are as people in this moment in time. It feels like a pivotal moment so being able to write with all those perspectives in mind is helpful.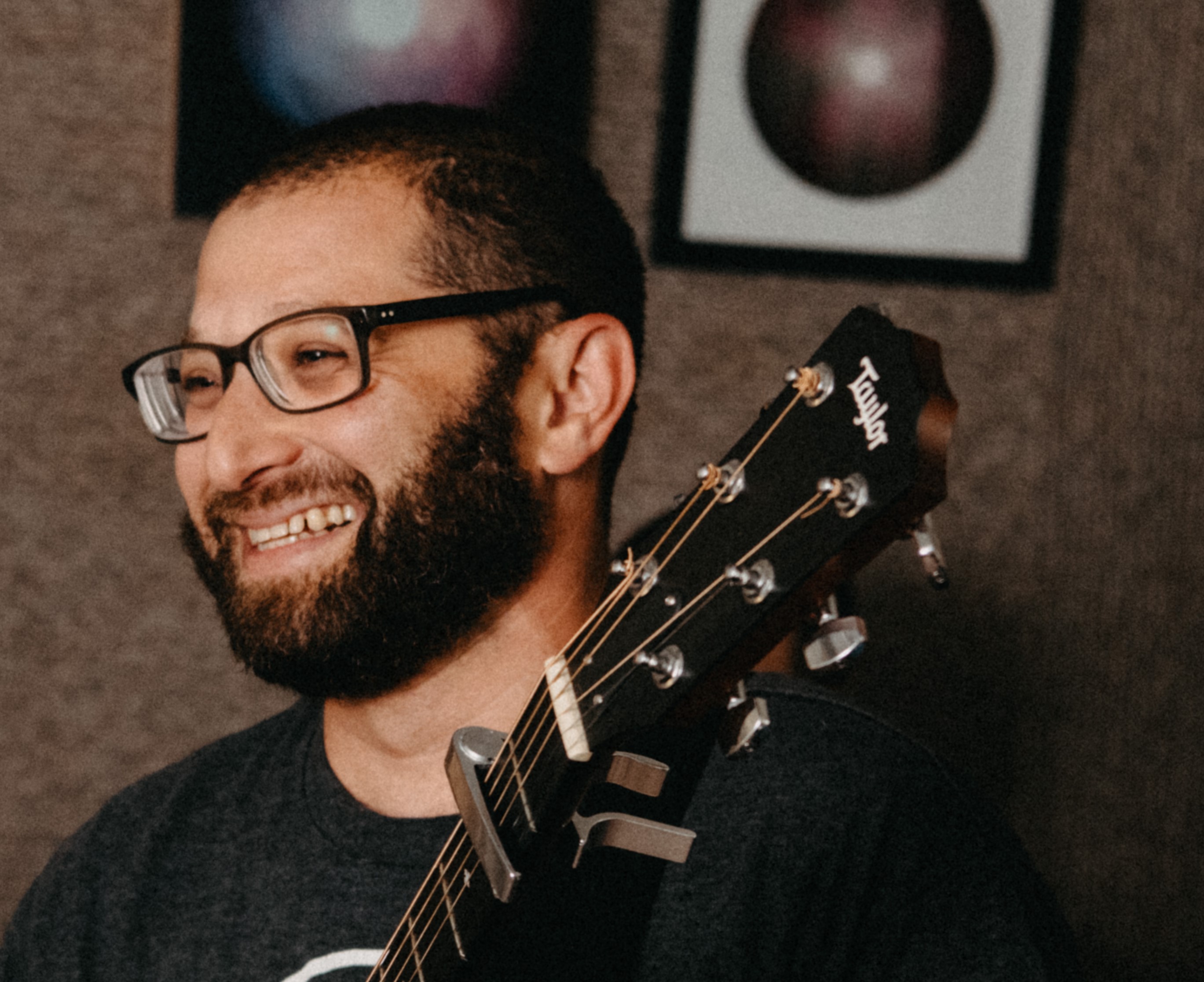 GW: You also have a band, The Barrel Fires, will you return to playing with them? Sonically and stylistically, what do you like about each?
JC: The Barrel Fires keep playing together as much as we can given the pandemic. This means an outdoor jam session every few weeks. These guys are my good friends and musical brothers, we are going to keep playing and hopefully get back to gigging in 2021. Lead guitarist Mike Kay and I grew up on the same musical influences, the Dead, the Allman Brothers, Hendrix, so I just love listening to Mike play. Whether it is a bluesy and melodic guitar solo or filling out the space around the vocals, I love his style and his tastefulness. Josh Meyer (bass) and Dave Rodbart (drums) with his jazz background bring their own creative stylings that make The Barrel Fires sound a truly collaborative endeavor. Doing the solo record was fun because it opened up the sound palette to a broader range of instruments and styles. There are songs that I write for The Barrel Fires and others that I write just for myself that can go either way.
GW: What's next for Jay Carlis?
JC: As I head into the winter, music is going to be more of a solo endeavor for a while. I'm taking guitar lessons to improve my skills as a solo performer. I'm trying to write songs, when I can find the time and space between my day job and homeschooling three kids. I've got at least an EP's worth of tunes that fit with The Barrel Fires sound so I'm hoping to get back into the studio next year for another record.