Joel Hoekstra is a founding member of the supergroup, ICONIC, along with Michael Sweet, Nathan James, Tommy Aldridge, and Marco Mendoza. Together the group has over 100 years of rock'n'roll experience. ICONIC released its debut album, Second Skin, on June 17.
Standing at 6'3" tall, Joel Hoekstra looks like the epitome of the rock guitar god. With curly locks of blonde hair blazing down his back, Joel is known for having the best hair in hard rock. But ICONIC is a lot more than a hair metal band.
Joel is a classically trained NYC musician who grew up in the windy city of Chicago. He is currently in the middle of a European tour with the legendary hard rock band Whitesnake. Kathryn Dove caught up with Joel on his day off between shows in Munich and Zurich. Joel was kind enough to take time out of his busy schedule for an interview.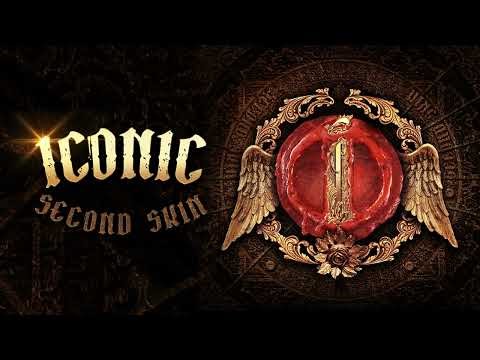 Grateful Web: Hi Joel, how are you doing today?
Joel: I'm doing great. Thanks so much for taking the time out.
Grateful Web: I know that you have been playing guitar for many years. You have toured with Night Ranger, Cher, Trans-Siberian Orchestra, and you have your own projects. How did you end up becoming the guitarist for Whitesnake?
Joel: When I first learned there was an availability in the band, I passed on some video links of myself to Reb Beach and asked him to forward them to David Coverdale and try to get me an audition. When I didn't hear anything back at first, I thought: Who do I know that can at least get me an audition? I reached out to Foreigner's manager, Phil Carson, and he did indeed know David. So, he reached out and said, "David I know this guy. He would be a great fit for the band." And that got me my audition with David. The audition went very well.
Grateful Web: I'm sure it did, because your playing speaks for itself. Can you tell me a little about your solo work?
Joel: When I was younger I released 3 instrumental albums: Undefined in 2001, the Moon is Falling in 2002, and 13 Acoustic Songs in 2007.
Joel Hoekstra - Almond Brook (click here to listen)
Since then because I became more well-known for my work with hard rock bands, I formed a hard rock side project: Joel Hoekstra's 13. Under that name I released 2 albums: Dying to Live in 2015 and Running Games in 2021.
Joel Hoekstra - Electric Fields (click here to listen)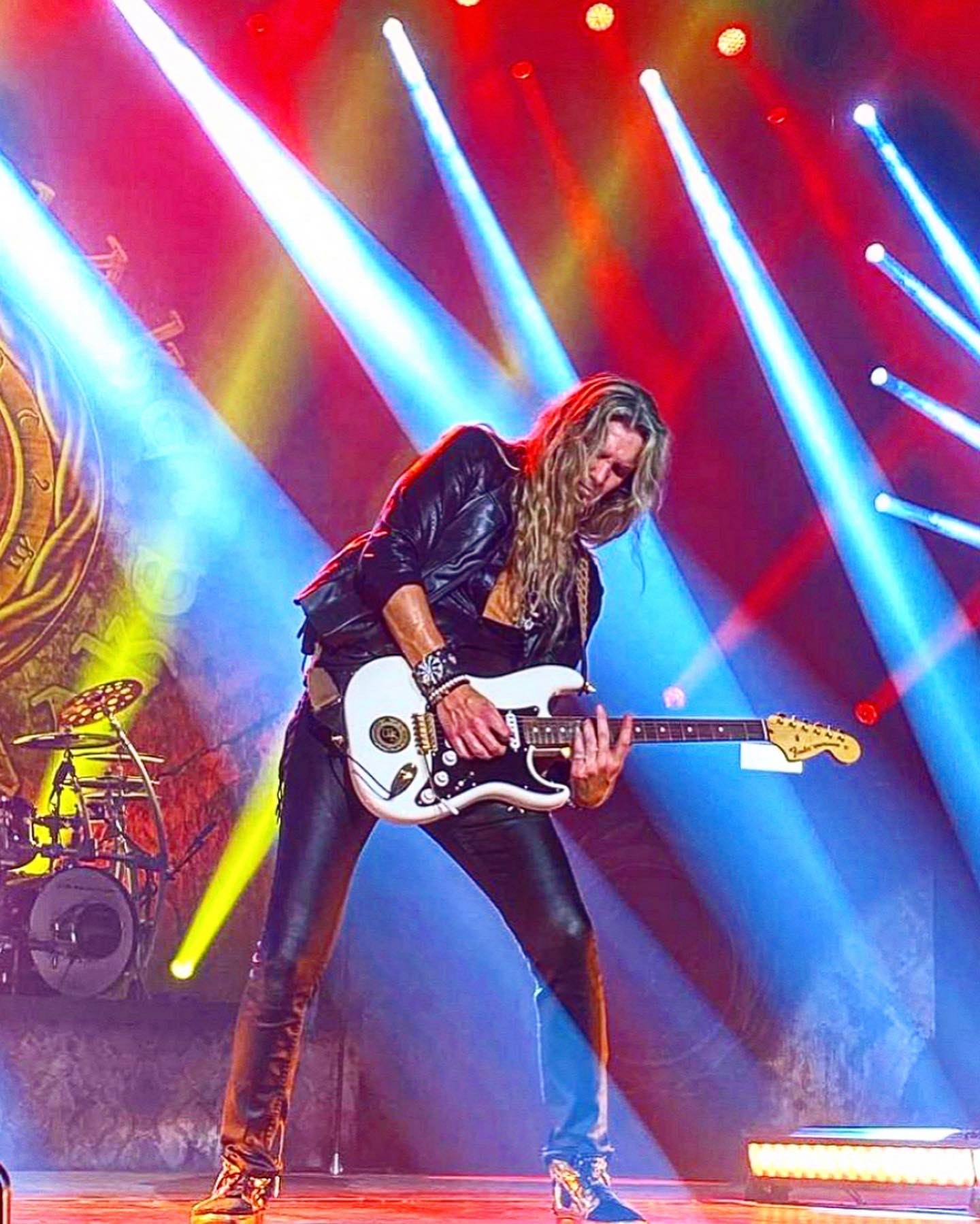 Grateful Web: That's wonderful! I have heard your solo albums, and they are really good! What is the inspiration that drives your solo projects?
Joel: They are mainly artistic outlets for me. They are not money making endeavors. It gives me the opportunity to write and record the music that I'm looking to get out there to the world. And to momentarily be the boss and the one who's in charge. Although I am totally happy in all my playing situations, but it's nice every once in a while to be the person who's in charge.
Grateful Web: Joel, I have to be honest. I was blown away when I learned that you had founded a supergroup. I really thought that supergroups were a thing of the past. But when I saw the lineup of members for ICONIC, I saw a glimmer of hope for hard rock to make another comeback. What is it like working with a legend like Tommy Aldridge?
Joel: Tommy's great, he plays with an energy that I challenge anyone who's 25 years old to play with. Tommy's 71 now. He brings so much great energy, fire, and passion to whatever you play with him. And he's a great friend, because now I have been working with him in Whitesnake for 8 years.
Grateful Web: I really like the singles that you have released from the debut album Second Skin. I am really impressed with your guitar riffs and the solo for Nowhere to Run. And the lyrics written by Nathan James are definitely relevant for the times. All of the lyrics are included with the CD liner, so that's an added bonus. What do you think is the message that you want your fans to take away from the songs included on ICONIC's debut album?
Nowhere to Run by ICONIC:
We've got nowhere to run
Nowhere to hide
The world is getting crazy
We're blinded by lies
Joel: I wasn't really involved in the lyrics. That would be more of a question for Alessandro Del Vecchio and Nathan James who wrote the lyrics on the record. I was more tasked with writing guitar riffs for the album. That was my job in this collaborative effort, and this leaves more room for everybody to put their stamp on things. I was fine with that. It's always fun to hear what kind of results you get. With Joel Hoekstra's 13, I am the one who writes the lyrics, and the vocal melodies, and the guitar riffs, and everything It's fun to see how things come out differently when you have different levels of input, and also include talented people like this group has.  
Grateful Web: Yes! ICONIC has an amazing lineup of musicians. Can you tell me a little about what's in store for ICONIC? Is a second album in the works? Are you planning a US tour?
Joel: A second album is not currently in the works, but people can plan on more recordings from us collectively. It would be great to try to get together and play some shows, although this year I am already spoken for. My dance card is full.  I am playing with Whitesnake all the way up until the time I leave to play with Trans-Siberian Orchestra. I am on the road through the year. And next year Whitesnake should have some more to do yet on the farewell tour, and I have Trans-Siberian Orchestra again. Hopefully, 2023 provides some windows where we could have some ICONIC live shows!
Grateful Web: What do you think is the future of rock 'n roll? Are there still enough guitar heroes to inspire another generation of kids to pick up the guitar and play rock music?
Joel: I don't worry about the grand state of rock music. My goal is to stay productive every day. It's what I have chosen to do with my life. I just try to make sure that I'm moving forward. Where it all heads, you never know. I find that the harder you work, the luckier you get. I think that music on any level is important to understand. It doesn't always have to be a profession. Music is a very healthy hobby as well. I encourage people to give it a go. It's a great thing to do to relax. It's good for your brain. It's great for stress to unwind and play guitar.
Grateful Web: What is the funniest question that you have ever been asked in an interview?
Joel: I had an interview one time that started with: "Hey so your name's Brad right?" I just thought: Possibly he hadn't done his homework as a journalist? (lol!)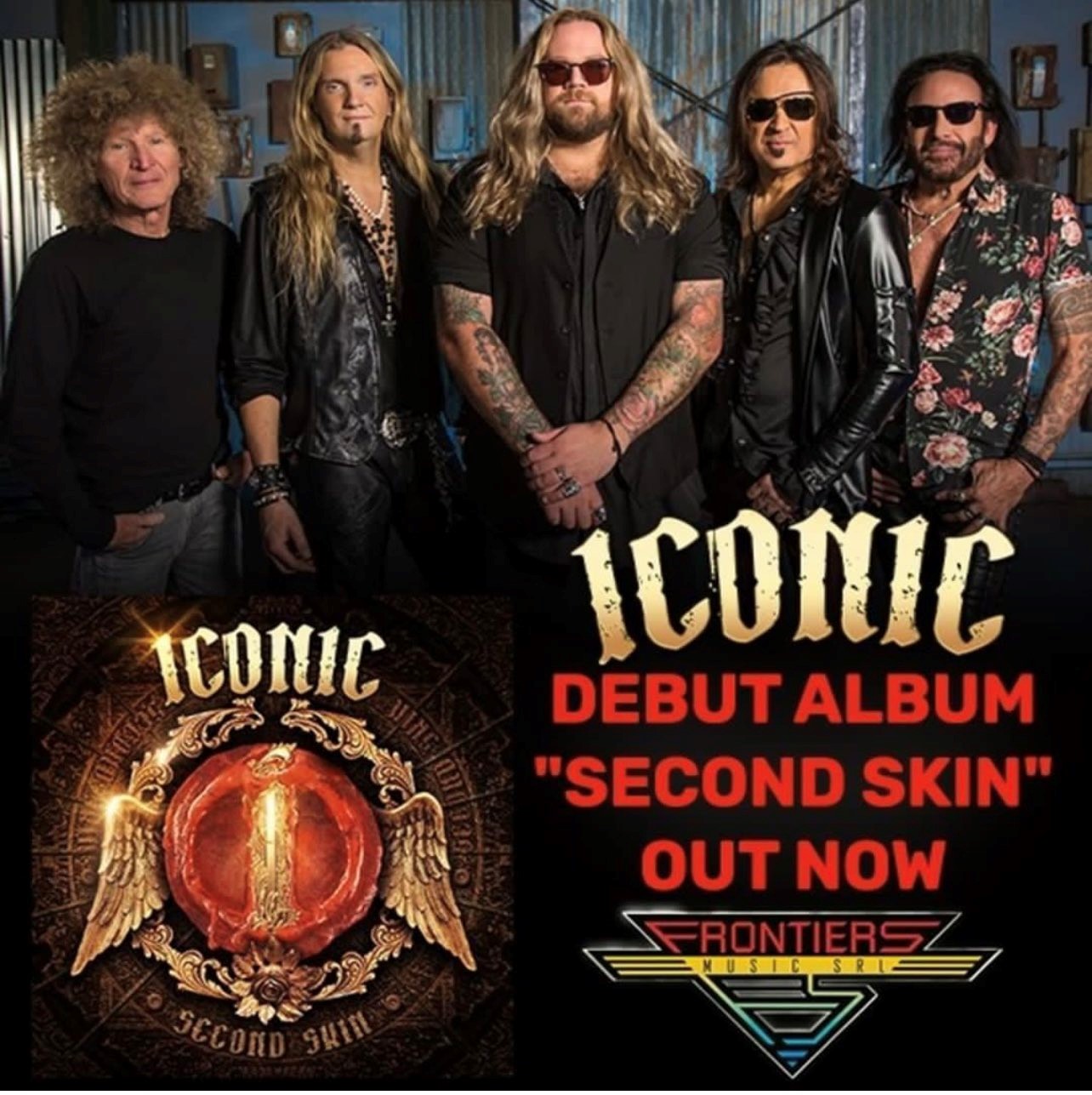 Grateful Web: No. He's not quite as skilled as I am! (lol!) Thank you for taking the time to do this interview Joel. I am really looking forward to hearing more great music from you and your band ICONIC!
To purchase Joel Hoekstra's music and gear click here:
https://joelhoekstramerch-com.3dcartstores.com
To stream Joel's music on Amazon:
Joel Hoekstra's 13 Running Games
To purchase a copy of ICONIC's "Second Skin" click here:
https://orcd.co/secondskin