Jerry's kids are all outstanding players, Steve Kimock, Warren Haynes, Jimmy Herring, the list goes on. Only one truly has that Garcia way about him, John Kadlecik. John K came about improvisational music much like his traveling life, making do with the best around. His job is to shed light but not to master. Signing on with Melvin Seals & JGB in 2019, they are just now really running full steam. Be sure to catch John K with Melvin Seals and JGB at the beautiful Boulder Theater on Thursday 6/16 for the Dead & Co pre-parties!
Grateful Web recently got the chance to catch up with John Kadlecik. Here is what he had to share with us:
GW: Hello John, this is June from Grateful Web. How are you doing today?
JK: I'm doing well, thank you.
GW: I appreciate you taking some time out of your busy schedule to chat with us. I am calling you from the Chicagoland area so I think you know that means I am a big fan of yours. I've seen Hairball Willie
JK: Oh wow!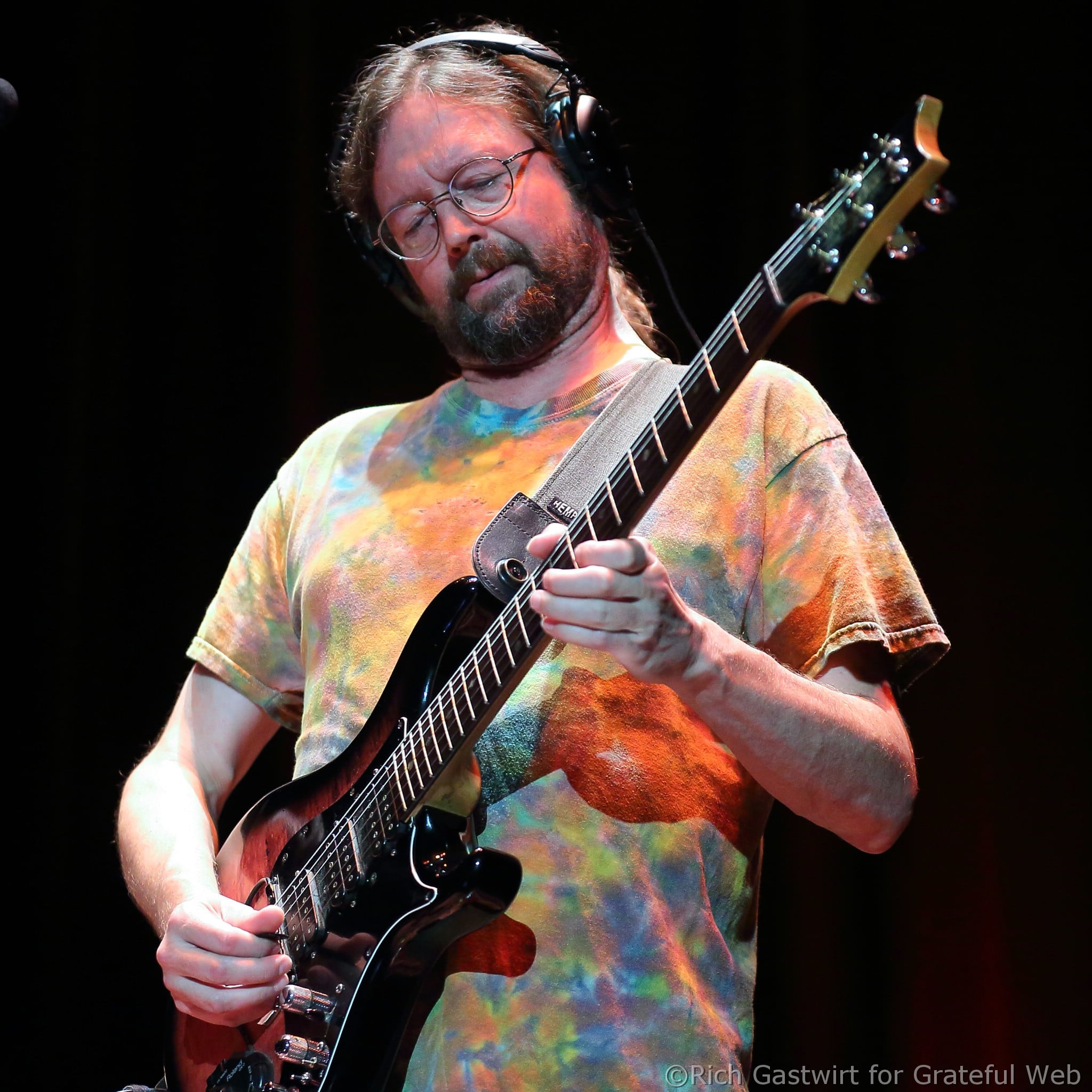 GW: Yes, you did a reunion show several years back. I was there! Then you got the Dime Store String Band with Wavy Dave from Terrapin Flyer. There's a whole big interbred Deadheads of the Chicagoland area and we all love watching what you're into next. So many projects - starting Dark Star Orchestra, touring with Furthur, and now I was able to catch you play with Melvin Seals and JGB last fall at Shoe Fest. 
JK: Yeah! 
GW: Through this kaleidoscope of common themes, how many bands are you currently playing with?
JK: I guess bands is just, well really it's just Melvin Seals and JGB right now. I've got one-off shows, and pick-up events like an all-stars John Kadelick and friends show in the Bay Area in July. It will be a show with guitar synth and looping…
GW: Ooooh! So that is coming right up as well, eh?
JK: Yeah. I actually have a solo show on Sunday. I have to pack up and drive to Philadelphia tonight.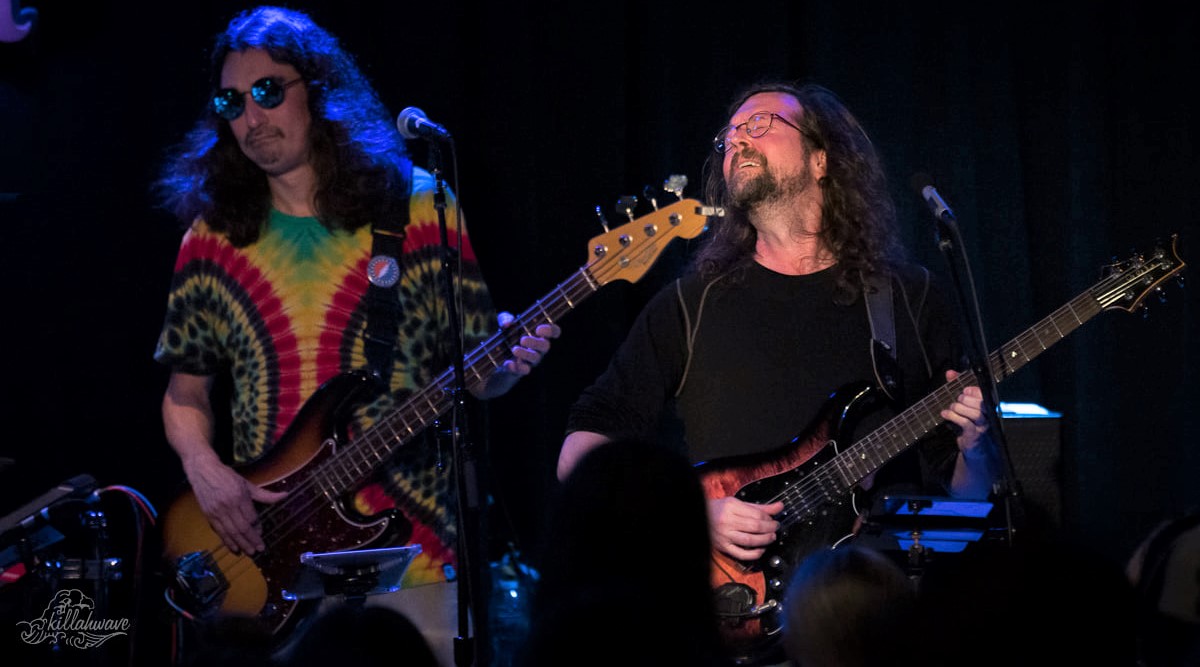 GW: Nice! The way things have gone these past 2 years, it's good to hear that you are back in the saddle again. Did you have trouble playing gigs during the pandemic?
JK: There were definitely a lot of attempts made. Things open up and then get canceled. Shut down. Open back up. Book it, it shuts down. I'm sure I have similar stories to everyone else. I learned how to turn my laptop into a broadcast system and got my YouTube channel authorized and working.
GW: That had to be strange for someone that's on the road all the time.
JK: Yeah, it was a little strange. Initially, it was like well, I've been cranking for 30 years, no hiatuses, no major time off. I figured this was my chance to take some time off. I probably had a couple of months of only playing 30 minutes a week and then I had to actually work to create real practice regimen. I had to build my muscles back up.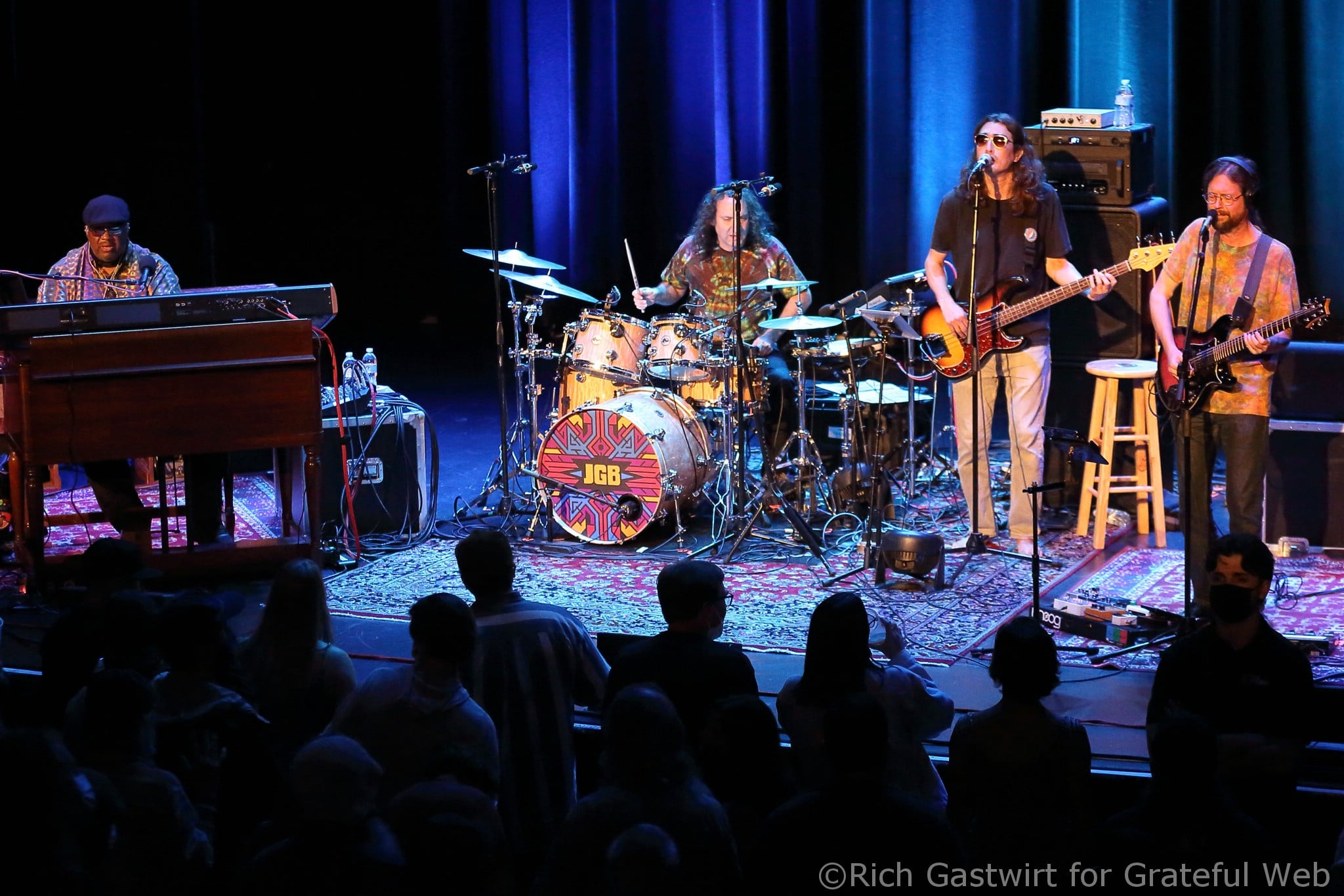 GW: When I saw you with JGB in the fall of 2021, it was just so clean. The music washed over the crowd like a baptism after everything that we've been through. Carrying Jerry's torch since 1995, is there ways that you would say JGB has morphed or changed? Or is the momentum of JGB to remain true to that original vision?
JK: You know, this is Melvin's project. I don't know if I can comment on that. I've only been playing with them since right before the pandemic began. I signed on full-time in the summer of 2019 so that kind of question is not something I can comment directly on. It seems like that question should go to Melvin. He and I have done many projects together over the years including a project called the Mix. The Mix got signed to a recording contract in 2004 and we released an album. We've done shows where we played together as John Kadleick and Melvin Seals or the Mix or John Kadelick and Friends, special lineups for special occasions. I've filled in for various people for various reasons but also those are just one-of-a-kind situations.
GW: So that is to say, Melvin generally directs what the set lists will be? 
JK: Oh absolutely. He is definitely the bandleader of the project. He gives me a lot of consideration for discussion and stuff like that. He lets me suggest songs. We talk about different things, you know, different approaches to songs and what have you. He is a pleasure to work with in that regard.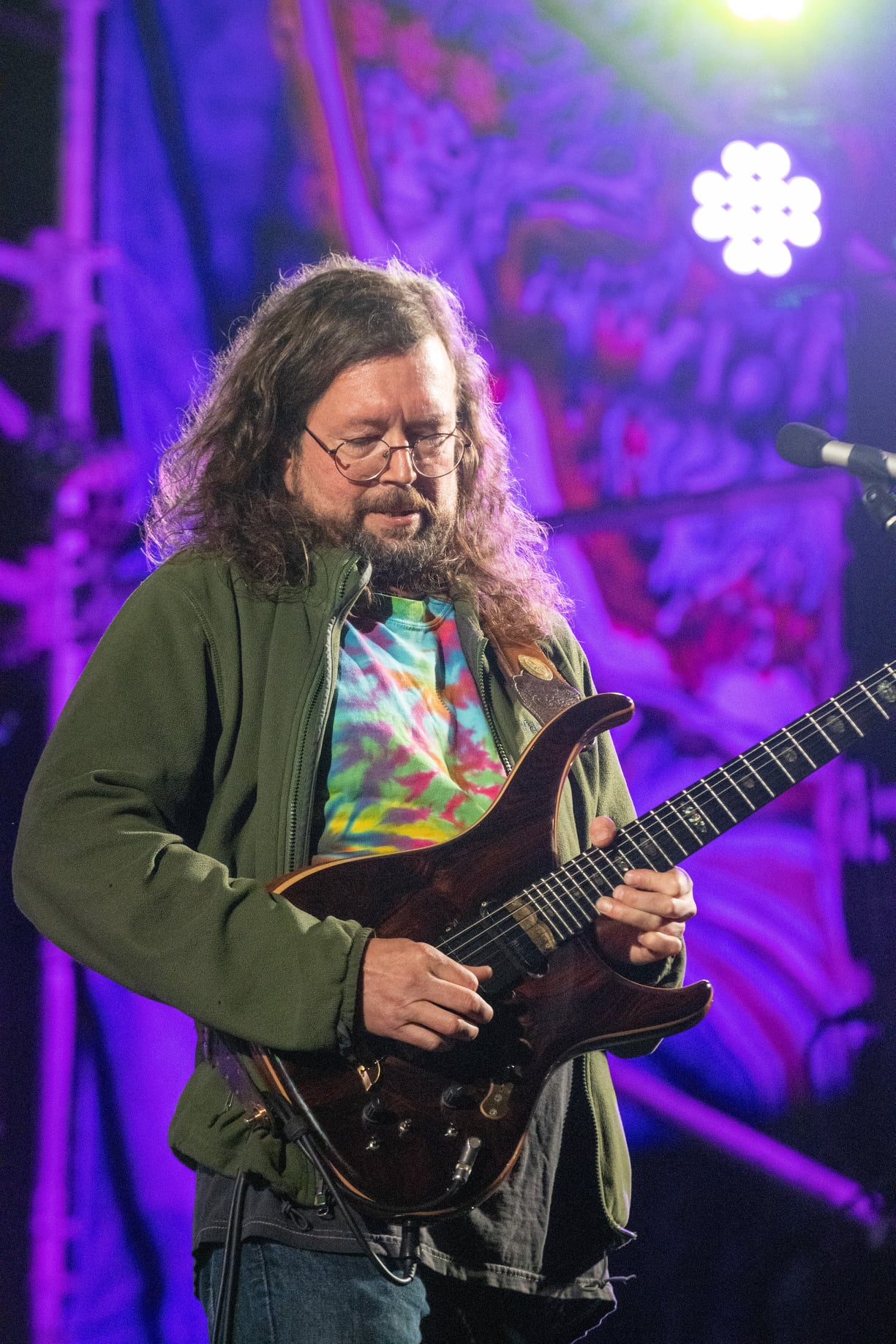 GW: Can you talk to me about the magic of improvisation? What happens when somebody hits a sour note? I, as an audience member, would never know, but what happens on stage at that moment?
JK: It depends on how sour it is. Some notes are doorways into new directions. Some are definitely clunkers. I like to use the metaphor sometimes like a river rafting. There's no time to think about how you bounced off that last rock. It's a little funny. You got more rocks to deal with now. Time doesn't stop when you're on stage. When you make a mistake you're still in the river and it's still flowing. There is not a lot of time to think about it. Now, like I said, sometimes if you're quick on your feet or on your ears or fingers or whatever, you can respond to it in an interesting way. Some notes are truly sour but some notes are just jazzy.
GW: Well said! I appreciate that. Golden Gate Wingmen is a project I've kept my eye on where you play with Reed Mathis
JK: Well that, I would consider an ongoing project but both Jeff and Jay are tied up right now.
GW: See! I knew you were in multiple bands. Do you consider yourself in a band if it's not currently touring?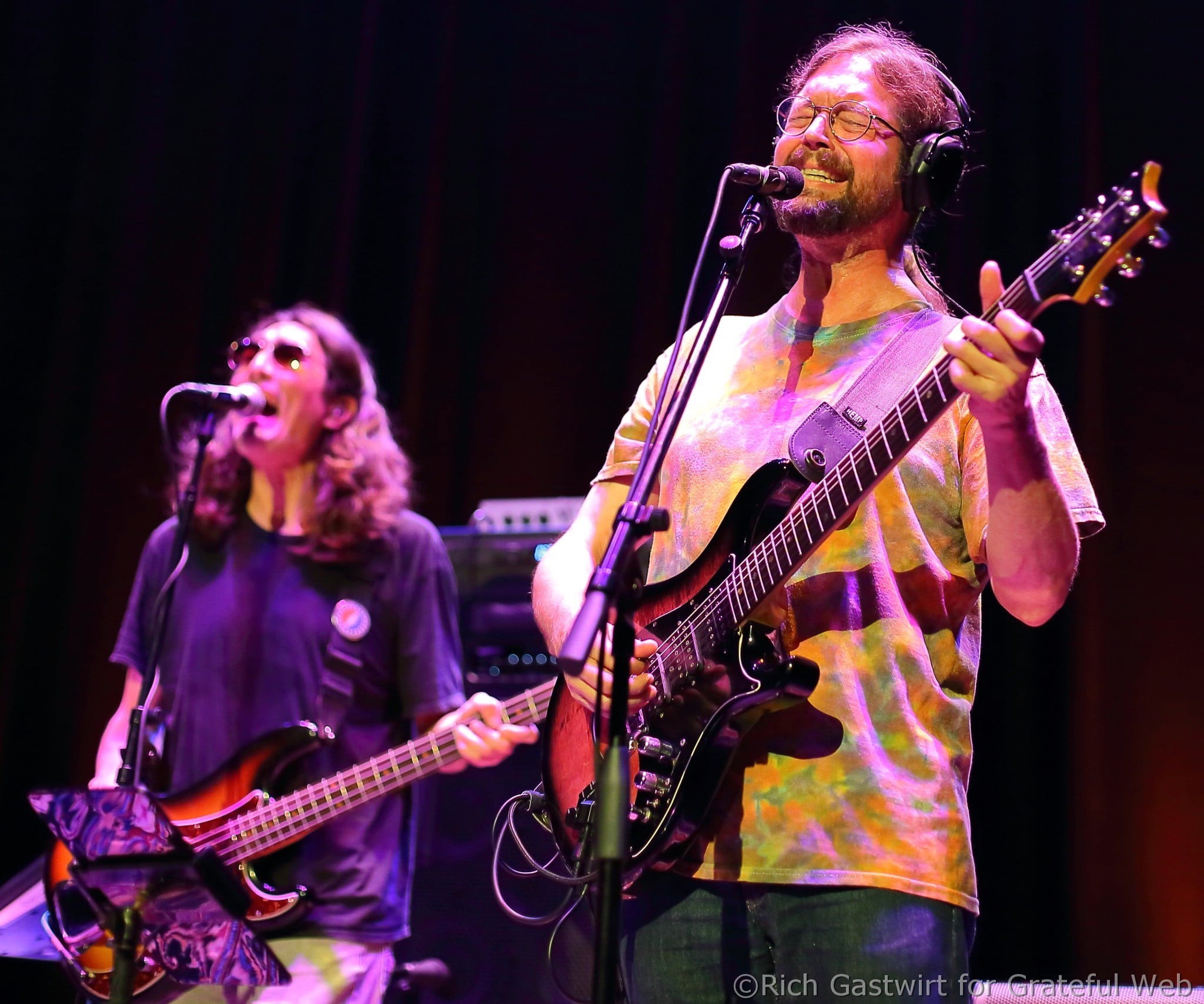 JK: We just know the stuff we do. The only stuff we've rehearsed is original music.
GW: That is awesome! Something I appreciate about Reed and his Electric Beethoven and someone like you that gets compared to Jerry Garcia so frequently is that you're standing on the shoulders of giants. What I love about your playing is that you give a nod to those who have come before you and push the boundaries of the rules they set forth. You take the ball and run with it. 
So speaking of running with it, talk to me about landscapes. You started off your musical career here in Chicago but playing with a band has taken you all over the globe. You're on the east coast this weekend, the west coast next. How has traveling affected your playing?
JK: Well, even before Chicago I lived in a lot of different places around the Midwest. My family moved every 3 to 5 years.
GW: Were you in a military family?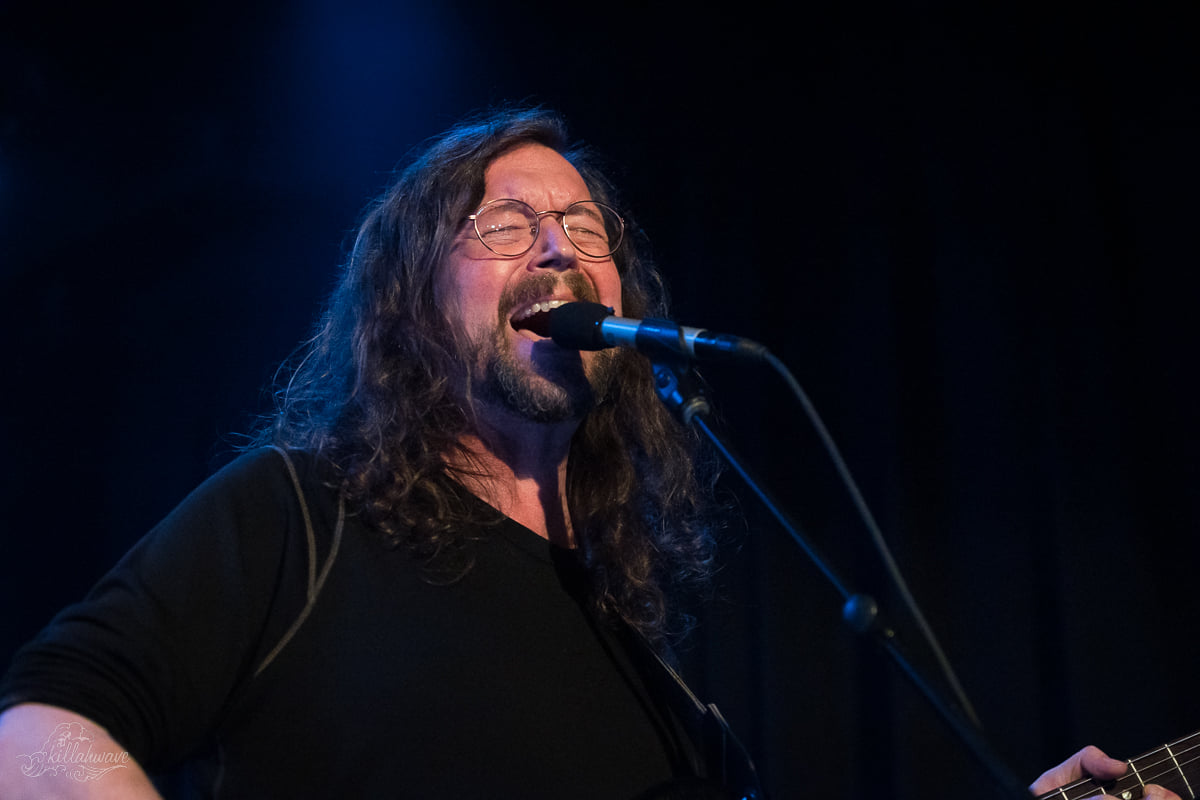 JK: No, my dad is a city manager. So that is like a CEO job in that there are no promotions for it. You change companies or change towns or the city council. It changes a bunch. Sometimes they want to clean house, you know, get new management or new blood into the management. My parents split up when I was 7. My dad got custody. There was always a swing back and forth from wherever we moved to back to where my mom was. Cincinnati, Davenport, Iowa. Traveling is in me. Even when we were living in say Cincinnati or Davenport, Iowa we had grandparents living in North Carolina and grandparents living here in Maryland. Aunts Uncles and cousins in Maryland. I have always enjoyed traveling. There are definitely things about traveling that I feel feed my improvisational engine. 
Seeing the rocks and the trees go by. The peaks or just like the classic Native American flute. There is a tradition about that, it basically plays the horizon line of the mountains as a score. I think of that often, it's hard to explain.
GW: I can see that. I dig. 
JK: I get a similar feeling, a sort of creative fuel from seeing the landscape roll by.
GW: Ain't that the truth? Not so much the landscape but watching it all roll by. Well onward and upward. We're super excited to have you in Boulder Colorado soon for the Dead & Co preparty at the beautiful Boulder Theater. 
JK: I love the Boulder Theater.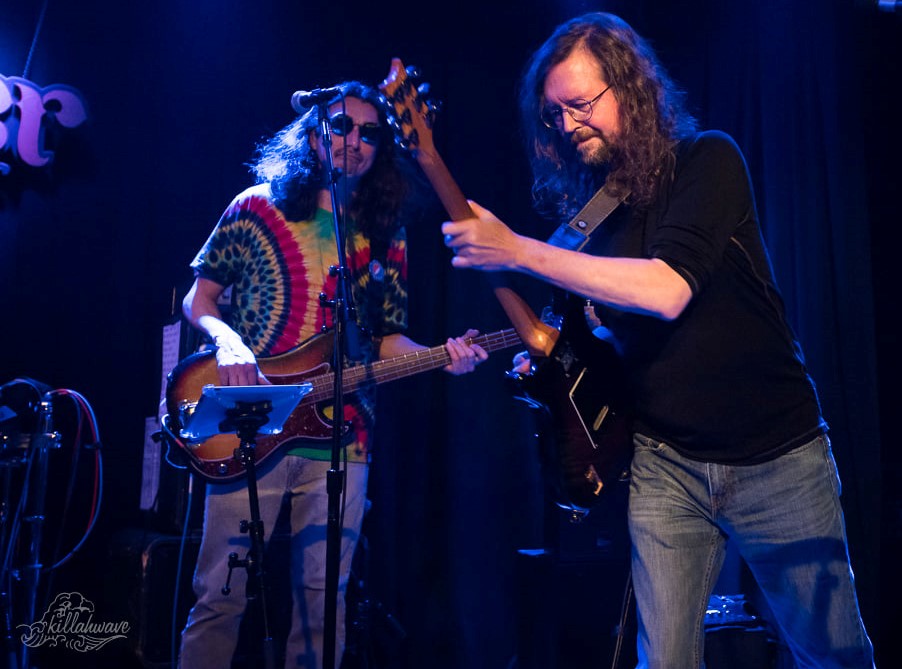 GW: And we love you! Thank you so much for taking some time with us today. We're looking forward to the Dead & Co preparties as well as your headlining spot at Hoxeyville. It's such a perfect beautiful festival up in Michigan. I hope you have a great time there. 
JK: Well thanks for letting me talk to you today June. See you out there!