Philadelphia's alt-country and Americana quartet, The Miners, recently released their first full length album, Megunticook on Match-Up Zone Music. Named for the lake in Maine band leader Keith Marlowe has visited since he was a child, and the ten original songs capture the songsmith's sincere, authentic take on life experiences and highlight tight vocal harmonies, driving guitars and the undeniable country sound of the pedal steel guitar.
Grateful Web sat down with Marlowe to discuss the new record, being influenced by Gram Parsons and Jason Isbell, and their annual charity concert event that donates proceeds to survivors of breast cancer.
GW: The album, Megunticook was named for a lake in Maine where you spent your childhood summers. What inspired you to name your album for that body of water and that time in your life?
Keith Marlowe: The area in Maine where Megunticook Lake is located is called Mid-Coast Maine and the town where the lake is primarily located is Camden, Maine. I did spend my childhood summers there as my parents had a summer cottage on the pond that feeds into Megunticook Lake (the pond, Norton's Pond, is a song off The Miners' first EP, Miners' Rebellion). The area is special to me not only for the great memories I had there as a child, but we continue to visit there almost every summer with my wife and kids also having great affection for the area. When coming up with album titles, I was thinking through lots of options including using song titles, names that related to the band's name and names that may have personal meaning. I got down to two names, Megunticook and Leaving for Ohio (the second song on the album). When discussing with my graphic artist the two names I was considering, he loved Megunticook because even though he also lives in Philly, he frequently visits Maine and has been to Megunticook Lake. So that it was almost destiny. I sent him some pictures I had taken over the years of the lake and he ended up using a photo I shot as the front cover, which I took from top of a popular hike called Maiden's Cliff. At the top of the cliff is a large metal cross (visible from certain spots on the lake) where, in the 1800s, a young girl fell to her death when her hat blew off and she went to retrieve it.
GW: You weren't the original frontman of The Miners, and now you're both the frontman and primary songwriter. How did that change come to be?
Marlowe: The Miners was formed by me and a friend, Matt Maguire, who played in another Philly-based band in the late 80's/early 90's (I played in another band during that time that was more of an indie/college radio rock band). Around 2006, Matt started to play some solo acoustic shows. We had written and recorded some songs together over the years so he asked if I would be interested in joining him for future shows, playing guitar and even singing a few songs I had written (I took a 15-year hiatus from playing in bands but continued to write and record music during that period). This was start of The Miners, which ended up morphing into a full band, with me playing lead guitar and singing a handful of songs I had written.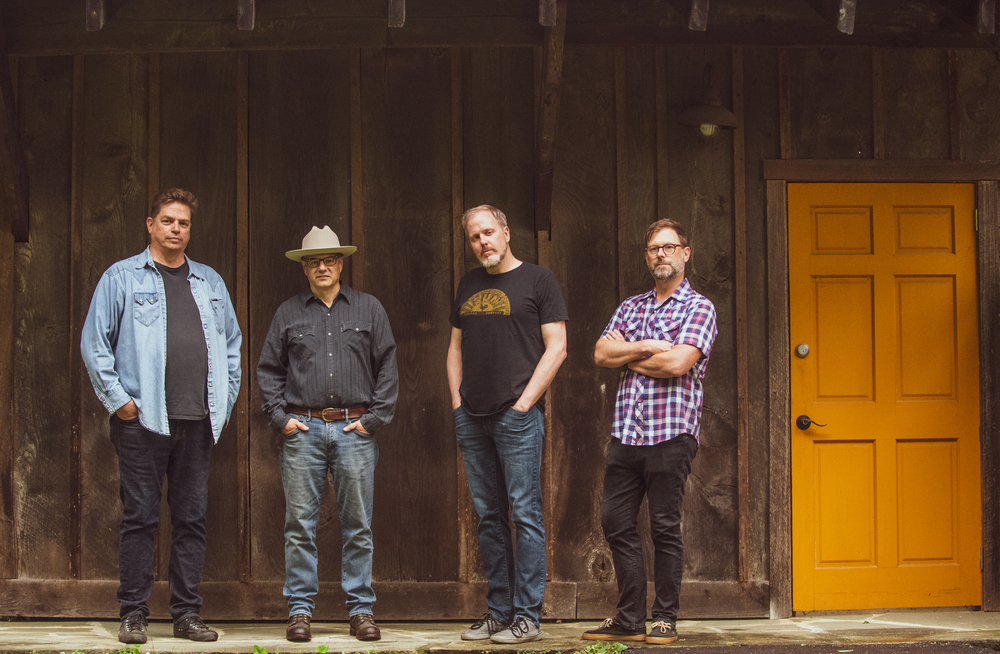 After playing live shows as The Miners for a couple years and doing some demos in my home studio, Matt decided he wasn't into playing live shows. I was really enjoying being in a band again and, for the first time in my life, writing and singing my own songs (I had written music in my former band but was not the frontperson/lyricist). I decided that since I was already singing a few songs of my own, I would keep the band going and take a stab at being the frontman, focus on writing new material, and push the band towards the sound I wanted, which was more of an alt-country sound (my songs were more alt country than Matt's, which leaned more in the power pop direction). I decided I wanted to find a pedal steel guitarist to countrify the band's sound and take it in the direction I was envisioning. I was able to secure one and that was how The Miners came to be with me as the frontman and the instrumentation that is still in place (though with a different lineup of players.)
GW: Without You was written for your wife after she was diagnosed with breast cancer. Can you tell us a little bit about that experience of songwriting to process your emotions around such a heavy time in your lives?
Marlowe: Songwriting seems to help me cope with losses or difficult situations. "Doggone" off of Miners' Rebellion, for example, I wrote after losing our Yellow Lab of thirteen years. When my wife told me she was diagnosed with breast cancer, my first thought was I didn't want to lose her as we have known each other since 4th grade. I wasn't necessarily trying to write a song about her having breast cancer, but it was weighing heavily on my mind when I started writing music as an outlet. I don't recall the specifics, but I do remember that this song seemed to all come together fairly quickly with me writing both the music and lyrics (or at least coming up with the lyrical concept) at the same time. I am typically a music first, lyrics last writer. But in writing "Without You" both the words and music seemed to flow out together. One note about "Without You" is that there are no clues that the song is about breast cancer and the only clue that it's not about a break-up, a divorce or being lonely (I have noted that it was written pre-COVID so, it's not about missing someone during COVID) is the line "when I heard that you got sick." That's the only clue. This was not done intentionally, just something I have realized now that people ask me to talk about the song.
GW: You write a lot about people you know – your wife, your daughter, your grandmother, your drummer – what is it about real people that inspire you to tell these stories?
Marlowe: I find it easier and most satisfying to write about my own experiences and people I know (save for a few exceptions.) Sometimes these experiences inspire me to write a song or sometimes when I'm trying to think about what to write about, I start thinking about my own experiences or people close to me. We talked about my wife ("Baby Boots" is also about her.) "Leaving for Ohio" is about my daughter leaving for college (she is my oldest child.) "Natalie" I call my "Allison" (the Elvis Costello song), about seeing my grandmother suffer through dementia and eventually pass. Finally, "Day the Drummer Died" is about my high school drummer who was killed in a car wreck at sixteen. It took me years to be able to write something about him that I felt was able to honor him appropriately.
GW: You also write about people you don't know and imagine what their lives are like. How did you come to write about "Black Bart?" How did his story grab your attention?
Marlowe: For Miners' Rebellion, I wanted to write a song that had a tie to the band name. I started doing research on stories about miners and ended up writing a song about the Battle of Blair Mountain, which was a bloody fight by miners attempting to unionize in the 1920's that resulted in 100 miners being killed, which ended up as the title track. "Black Bart" was one of the first songs I wrote after Miners' Rebellion was released so maybe I was thinking that because Miners' Rebellion worked, maybe I should try and write another song about an historical event or figure. I have always liked the old West, cowboy movies, outlaws, etc. so I started looking into the stories about famous Western outlaws. The story of Black Bart intrigued me because he supposedly never killed anyone when he was robbing stagecoaches and he left a poem he had written at the scene of each crime. I took some of those poems and used them in the chorus of the song.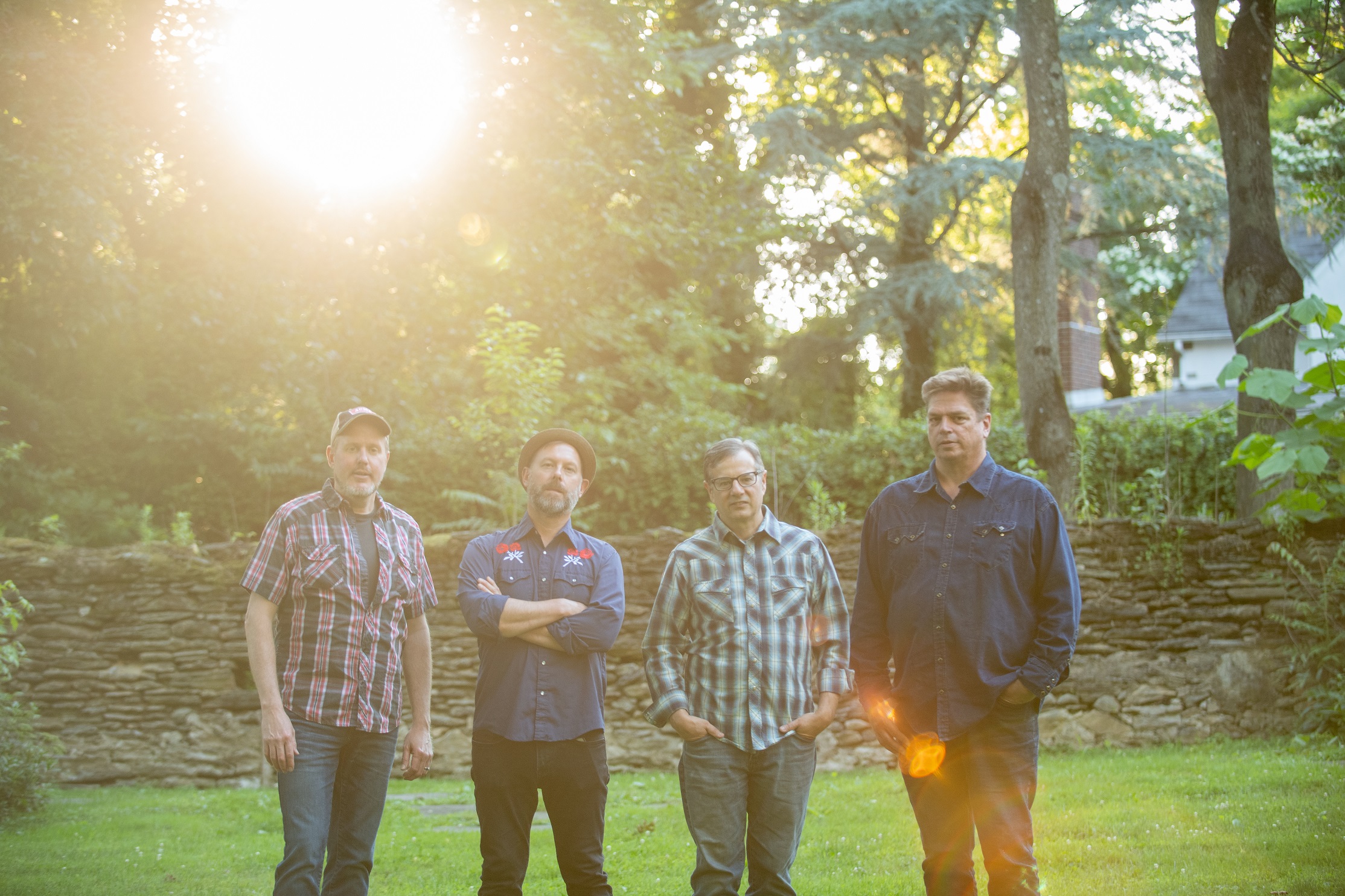 GW: You draw a lot from the bands who inspire you like Neil Young, Burrito Brothers, Jason Isbell. How do those artists inform and inspire your own songwriting?
Marlowe: This is not a novel statement, but I believe all musicians are influenced by what they listen to and draw from the music they like. Some musicians wear their influences directly on their sleeves and others it may be harder to discern who those influences are. The goal is to take those influences, write your own songs, and try and achieve a sound that is your own. That sound may not be totally unique, which is fine, because there are tons of great bands and songwriters that weren't attempting to do anything totally unique, and they are some of the greatest artists of all time. Many great early country artists were merely trying to be copycats of the then current successful artists (everyone was copying Hank Williams in the 50s). For me, musicians/bands that I love inspire me to write songs that are as good as theirs, even if I never get there. Certainly, some of the artists you cite may have a more direct connection because our sound may be somewhat similar. I may hear a song that I love and try and write in that vein but I know I can never be Jason Isbell or Gram Parsons so I try and listen to what makes their songs great and then try and apply that to my own songwriting. That could mean structure, that could mean instrumentation like inspiring me to write an acoustic driven song or maybe even a general lyrical topic like writing about loss, love, etc.
GW: You played Philadelphia in January to benefit Breast Cancer research – which has become an annual event. Tell us about how you started organizing these shows.
Marlowe: This ties back to "Without You" and my wife's breast cancer diagnosis. Once my wife was through her treatment (and fortunately she caught it early and is OK), I told her I wanted to do something to help some of the organizations that supported her through her treatments. I came up with the idea of putting on a benefit to raise money. I told my wife to pick the charity that the show would benefit, and I would handle everything else like securing a venue, booking other bands, and promoting the event. I got World Café Live onboard, which is a great Philly venue that is in the same building as WXPN, and we have held the show every year since 2015 (save for 2020 for obvious reasons). The event has been close to a sell out every year in the smaller room at World Café Live which holds about 220 people. All the bands donate their services and we have raised over $10,000 for charities like Living Beyond Breast Cancer, which helps woman live with the disease both through and after their treatments. The event features us and one or two other bands playing throughout the night but the charity takes some time onstage to inform everyone about the organization, has an info table, holds drawings, etc. Besides the charity angle, what differs from a typical show of ours is that people aren't there just to see the bands (though the bands to provide much of the draw). There is always a group of breast cancer survivors there to support the charity, and we have a strong group of attendees that have come almost every year no matter who is playing. This year's event was rescheduled from the 2020 event that was cancelled due to COVID.
GW: It took you a few years to write this album. Tell us a little bit about that process and what you learned about making an album over that period of time.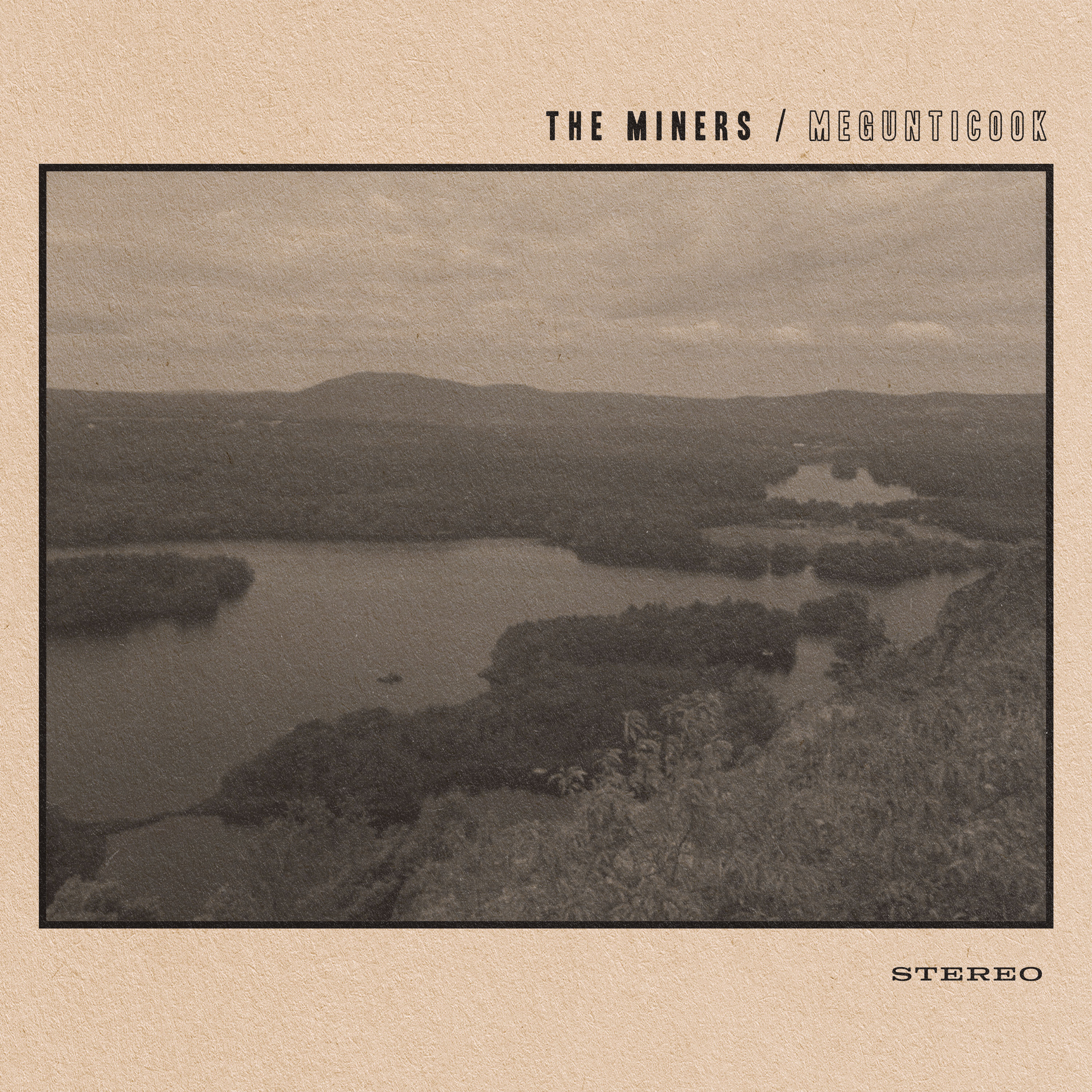 Marlowe: The songs were actually written over a ten-year period. The oldest song, "Call Me Up", was written before I actually became The Miners frontman but it just didn't make onto Miner's Rebellion. Megunticook is essentially all of the songs that I had written for The Miners since formation but had not yet been released. Most of them we had performed live, they just never got onto tape (or computer.) I started thinking about the follow up to Miners' Rebellion in 2015 but it really took until almost 2018 to start making demos and the process for recording the album began at the end of 2019. Some of that was due to lineup changes and having a group of musicians that played enough live shows together for me to be comfortable to go into the studio with them (and likewise they were motivated enough to join me.) I joke that this album took longer than Boston's third album to release! Off course once we began working on the album and were in the midst of mixing the first batch of songs when COVID hit, which denied us access to the studio we were working in for some period. Fortunately, the overdubs were recorded at my home studio so I was able to work on them during shutdowns since for a bult of the parts like guitars and vocals, I was recording myself. Eventually, we got comfortable enough with masks and social distancing that I was able to get my pedal steel players and some others to do their overdubs at my house. But we lost about six months in the process when the studio where we recorded basic tracks and mixed had to shut down for several months.
GW: What do you hope listeners take away from the album?
Marlowe: I hope people enjoy the songs and the music. I am a big music listener/consumer myself and I just love to discover great new music. If the music or song touches someone in a certain way, inspires them, or helps them through a tough time, then even better. I write music for myself and try and write songs that I really enjoy listening to and playing. Songs that easily fit into my music playlists or if I'm having a vinyl listening session in my living room, I want to put on the turntable (Megunticook is now out on vinyl). My hope is that others with similar tastes in music will like the album whether that is listeners or those in the media (print/digital, radio, podcasts). If so, then that gives me some affirmation that people beyond my inner circle think we have something worthwhile. And so far, those that have listened to Megunticook, seem to really like it. The challenge is getting people to discover and listen to it.
GW: What's next for the miners?
Marlowe: Right now, it's getting people to listen to the album. That and playing some live shows this year. Finally, starting to write new songs. When we started on Megunticook, I decided to intentionally stop writing songs as I didn't want to wrestle with whether I should add a new song to the album given how long it took to start and finish the album. I have definitely been thinking about starting to write again and then from there, who knows. Could be another release but I think that may depend on how Meguniticook is ultimately received.