It is impossible to see Tampa Bay Florida based band The Ries Brothers perform live and not get excited about their future. The young duo has spent the entirety of their lives pursuing their musical dreams and ambitions to get to the level they are now at. From sleepless nights to pursuing alternative means of education more conducive to a musician's lifestyle, the two have devoted their lives to their art and are now seeing the results of their sacrifices. In their recent history, they have released their debut album "The View from the Outside," have toured in support of G Love & Special Sauce, and are currently gearing up to announce details of an upcoming West Coast headlining tour.
Growing up, the brothers both longed to be in a band but consistently struggled to find peers with their same level of musical ability and level of commitment. Determined to create music that met their standards, the two developed a one-man-band mentality that would put even Dick Van Dyke to shame. Charlie (22) sings while playing the drums with one hand and the keyboard with the other, while Kevin (19) provides complementary vocals while switching between guitar, bass, and a keyboard of his own.
Grateful Web met with Charlie and Kevin Ries at this year's California Roots festival to get a better handle on their history and philosophy. Their humble attitude was a welcome demeanor to see in two who have so much to be confident about.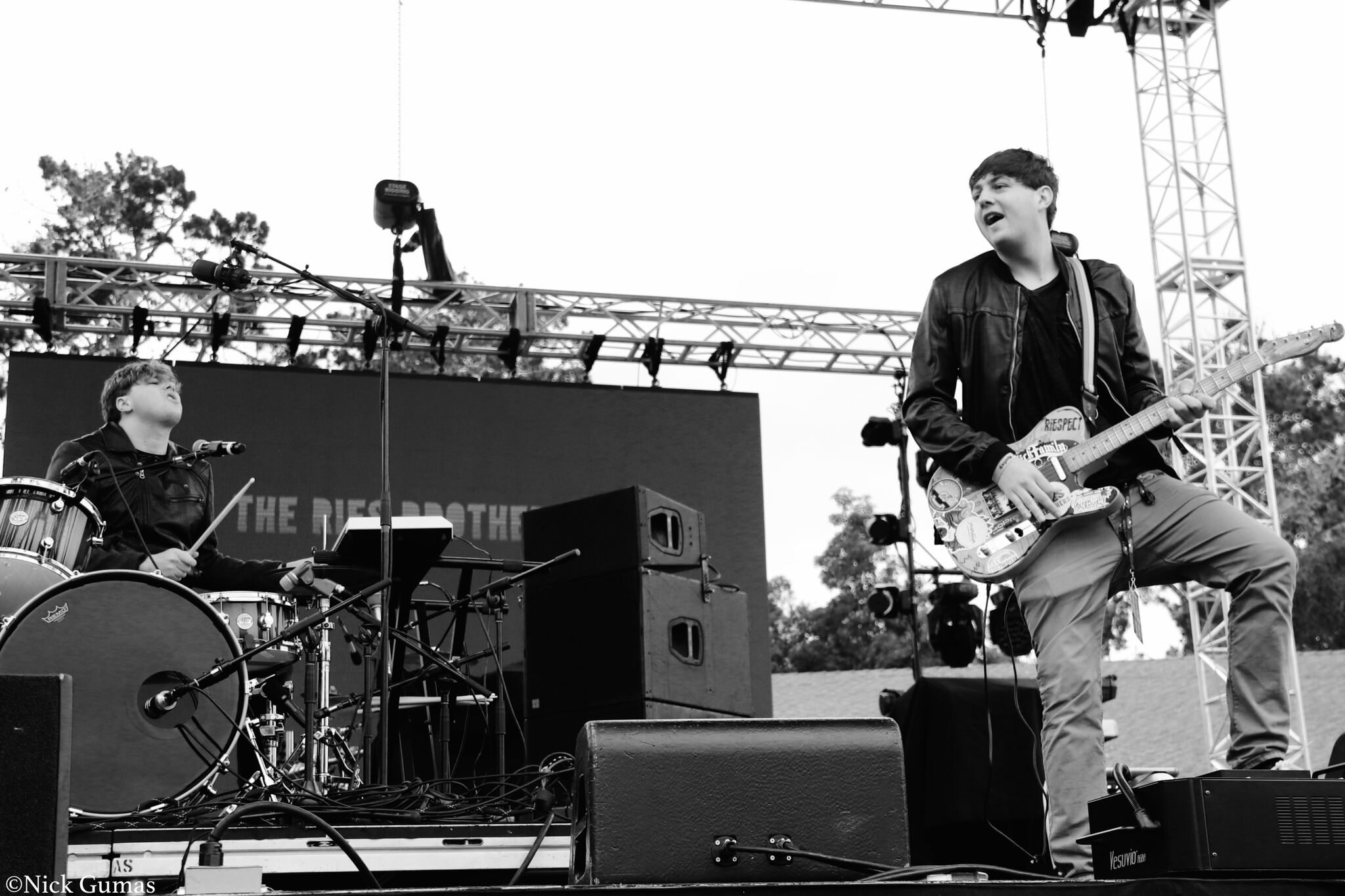 GW: Describe your home life and the influence music had on you growing up?
Charlie Ries: We're brothers, and when we were younger we were huge into baseball, I won the Florida State Championship, and I was really serious about that, but then I slowly leaned toward music and started picking up the guitar and everything, then Kevin (became) a drummer, and then we realized "why don't we start a band?" We're brothers, so we don't have to schedule practices, we can just go down to the living room and practice, so that's how it happened.
Kevin Ries: It just became less and less of a hobby and more of a passion and a dream for us as we were falling in love with it more and more.
GW: How do you define your sound and what genres do you pull from the most in creating your music?
CR: We describe it as alternative rock with Reggae and blues influence. We have very different tastes which I feel really reflect in the music and come together in a really cool way. I'm into rock, and blues rock, Jack White, the Doors, the Smiths, then Kevin is a huge reggae fan, he brought all that influenced and introduced me to a lot of amazing bands, and a ton of them are playing this weekend.
GW: Kevin, I know you are the bigger driving force in incorporating a Reggae feel into your music and have often listed Slightly Stoopid and Rebelution as some of your biggest influences; how does it feel to be playing not just Cali Roots, but alongside this lineup in particular?
KR: Oh yeah, it's insane. When I was growing up, well I'm still growing up, but when I think back Slightly Stoopid, Stick Figure, Rebelution, they're all some of my biggest influences and seeing our name on the poster along with them is a dream come true. To be playing the same festival as them is unreal.
GW: What conversations do you plan on having with them this weekend?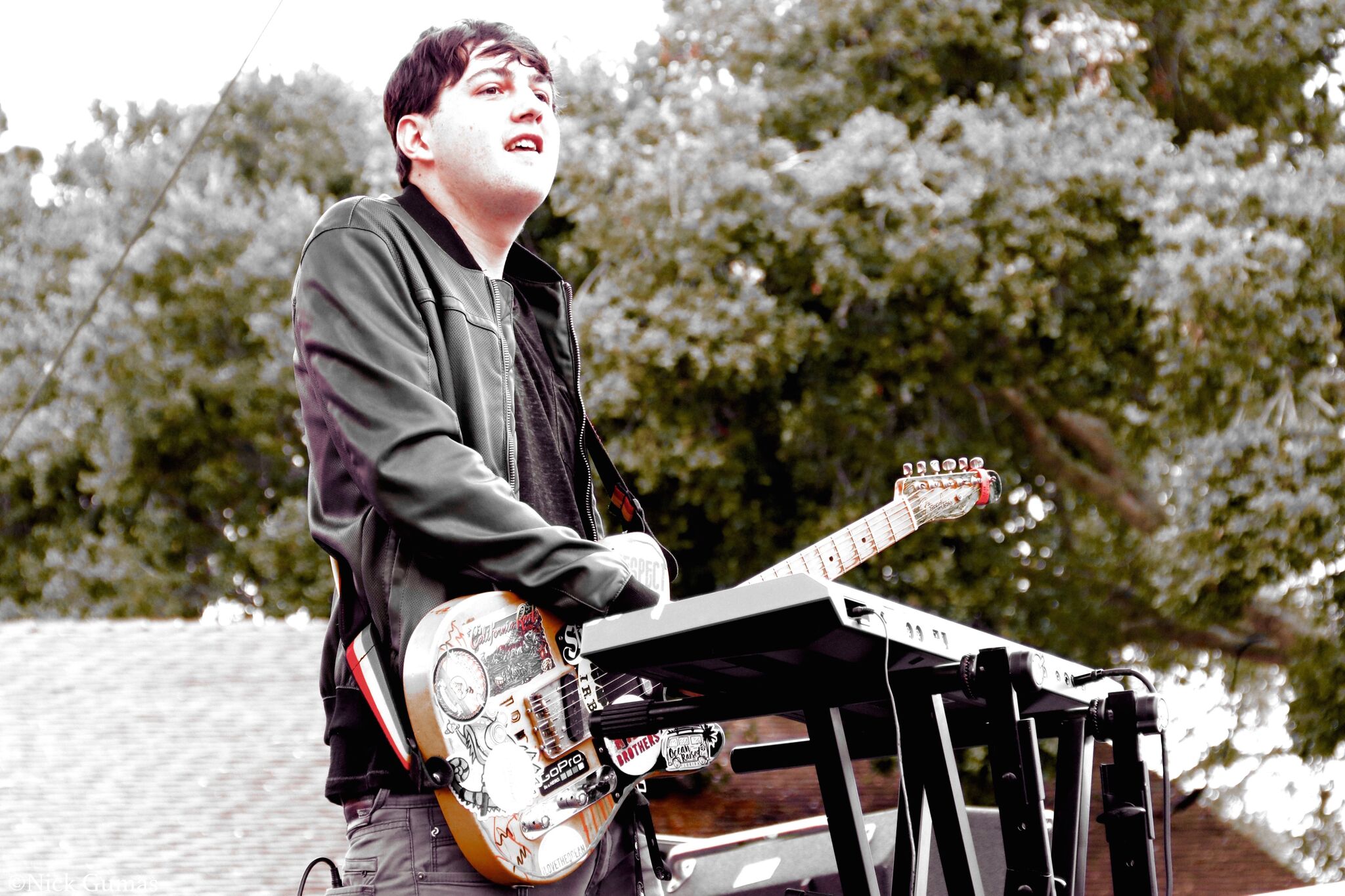 KR: Hopefully we get to hang around with all the Stoopid guys. We've talked with them before, but hopefully, we get to have a conversation with them. It's always crazy, hanging out with your heroes. I never really know what to say, but I hope it will go well.
GW: You were among the first artists that were announced to play the festival, was playing Cali Roots a specific destination and ambition for you to play, or did it just happen? Also, how has the long anticipation been of playing the festival?
CR: It's been on our radar for years. We've been watching the (Cali Roots) live stream for like three or four years now, and just last year we had a party at our place just to watch the live stream, so we're big fans of this festival. This is our first time coming to it, and we're playing it, so this is a huge weekend for us. Ever since we learned about the reggae scene, we've been fans of this festival, so it's been a long-time dream for us. (We're) completely honored to be here.
GW: In starting to play music professionally at a young age, what issues did you run into in playing on such a large scale before the age of 18?
CR: It was particularly tough in High School because we started playing six years ago just going out into beach bars along the coast; learning how to play in front of a crowd, learning our craft, what worked and what didn't work. I was still a Sophomore in High School when we started doing that. We'd play a few shows a week and then have to get up early for school, so as we got more serious, I did my senior year online so that we could travel a little bit, and Kevin is still finishing his senior year online, and he's about done. It was definitely tough because kids your age thought it was a lot easier than it is. (We'd get comments like) "What are you going to do? Just go on American Idol" But no, we wanted to go out and tour. We didn't have a lot of people we could talk to about it who knew about the scene, especially growing up no one was as interested in music as we were, that's why we started the duo, really. So, we were in bands in the past with (other members) who didn't have the same passion as us, and we were really serious about this, so we thought "Lets jut do this ourselves."
KR: Yeah, it's always really different when you're in school as a musician because sometimes your friends and the kids you go to school with don't understand what it takes (to do what you do.) Most High School kids don't understand what goes into being in a band. It's hard to explain, but it's easier when they see you onstage and see what's up.
GW: How far do you want to take this project? What are your biggest goals, musically and otherwise?
CR: We love playing live. We take more pride in our live show than in the studio because that's when we really connect with people. We want to take it as far as we can, do what we love, and still be able to do it the way that we want to. Our goal is definitely to expand the band. I'm the singer, but I'm behind the drums most of the time, so I would like to have more of a front man roll; bring on another drummer or bassist for at least part of the show.
GW: What's next for the Ries Brothers?
CR: We put out our debut album last November, we're doing Surrounded by the Sound music festival in the fall, and we're going to announce a West Coast tour in the coming weeks.
GW: What's one question you never get asked or one subject you never get to talk about in interviews?
KR: We don't get asked very often, and should get asked more often, why we do this and what is this all for? We do this because we love to spread music, and music is a good outlet for anyone who struggles with anything. It's the world healer. Anyone can get some healing from music. That's what we want, we want fans to be able to relate to us and tell us stories, and we want to relate to them.
CR: I feel like everyone has been saved by music at some point, in a small way or in a huge way, and I think every band playing here has as well.