If there were resumés for musicians, Suzi Ragsdale's would certainly end up on the top of the stack. After taking part in her first recording session while in kindergarten, Ragsdale has been on a wild ride through the music industry where she's written songs for the likes of Dierks Bentley and Miranda Lambert, sang background on recordings for everyone from Loretta Lynn to Hank Williams Jr., and toured as a member in the bands of iconic songwriters Guy Clark and Darrell Scott; and that's not even mentioning Ragsdale's own albums she's released since her two duet records with Verlon Thompson in 1993 and 1995. Now, in 2020, it's been a decade since Ragsdale has released her own music, but that only magnifies the refreshing and reassuring wisdom, compassion, and humor of her new EP, Ghost Town. Out everywhere on October 9th, Ghost Town is delivered in a wild-honey-coated voice that echoes Ragsdale's Southern roots; an all-encompassing expression of the mind-body-spirit connection that speaks right to the heart.
GW: This is your first release in 10 years. We, along with your many fans, are wondering if you could tell us a little bit about those 10 years in between? Have you been writing, recording, or touring with other artists? What stands out to you in those 10 years?
Suzi: The accelerated speed of time passing as I get older never ceases to amaze me! 10 years!!  Let's see, in the past decade, I've continued to write, most often solo but also with a few of my favorite writer friends.  And until current pandemic circumstances pre-empted most live gigs, I've been playing small clubs and festivals around the country.  I enjoy recording at home with my Pro Tools set up, and also holding small house concerts, for which I usually cook up several dishes.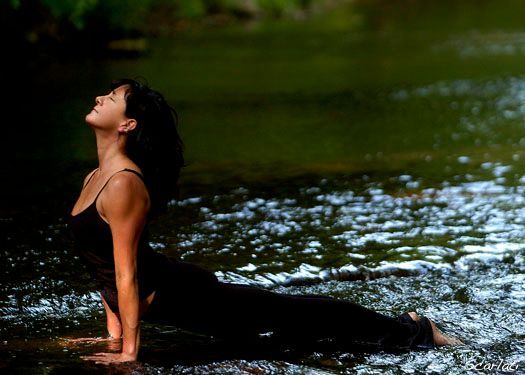 GW: Speaking of home, I moved house just over two years ago, from right in the middle of Nashville to 30 minutes west, "out in the boonies" as my dad says – haha!  In exchange for the commute, I enjoy my creek and large tipi, where I teach yoga classes on occasion.  I've been teaching yoga and other group fitness classes since 1985, mostly yoga these days.  But moving was a major undertaking and as my song, Green Clover Ground says, "If I never move again, it'll be too soon!" But seriously, the new place sparks the creative energy of everyone who visits and I'm so fortunate to call it my own.  I have a 300 square foot garden, great for my culinary pursuits and quite a workout, four egg-laying chickens, couple of dogs, couple of cats … considering a couple of goats!
Suzi: I've also been planning to record an album with my father producing, and have many songs in the running for that one, but he's been so prolific in his own recording and performing career, we haven't found the right window of time for that just yet.
GW: Growing up as Ray Stevens' daughter must have been interesting. What did your father teach you about songwriting and entertaining?
Suzi: In one way, I didn't know any different, as far as what it would be like NOT to have Ray Stevens as my dad.  Seemed normal to me!  But yes, it was certainly interesting and entertaining!  He was on the road a lot while my sister and mother and I were all growing up together (young mom) … but when he came home, he would bring fun souvenirs and play with us, always making us laugh!  I remember spending a lot of time in his recording studio and loving all the musicians coming and going, sitting on the console and learning from the engineer.  I was probably my dad's biggest fan and memorized all of his records, learning how to sing by emulating his style.  I think he's an awesome singer.  He would write out the chords to my favorite songs on staff paper for me to learn to read music and play on the baby grand in our living room…. Carole King, The Beatles … I wish I'd saved all of those!
GW: Yoga is an integral part of who you are as a person. Our readers can relate to that. Tell us about the connection between creativity and yoga for you. How long have you been practicing?
Suzi: After teaching aerobics and strength training classes for more than 20 years, I fell in love with yoga through a TV show that used to be on the Oxygen network at 5am, weekdays.  It was called Inhale, with Steve Ross (also an accomplished musician).  I made a New Year's resolution in 2007, to attain my yoga teaching certification and looked Steve up online.  He was holding a teacher training that summer and I signed right up!  So … 13 years teaching.  My creative process is greatly helped by being present, practicing awareness and spending some time each day just being still, all important aspects of a regular yoga practice.  I don't write every day and certainly don't perform as often as I'd like, but all of the hours spent coming back to the present moment and just breathing and being, contribute to my writing and coming from a genuine and honest place when I do.  Yoga helps to open your heart and mind to receive ideas and put your personal stamp on them.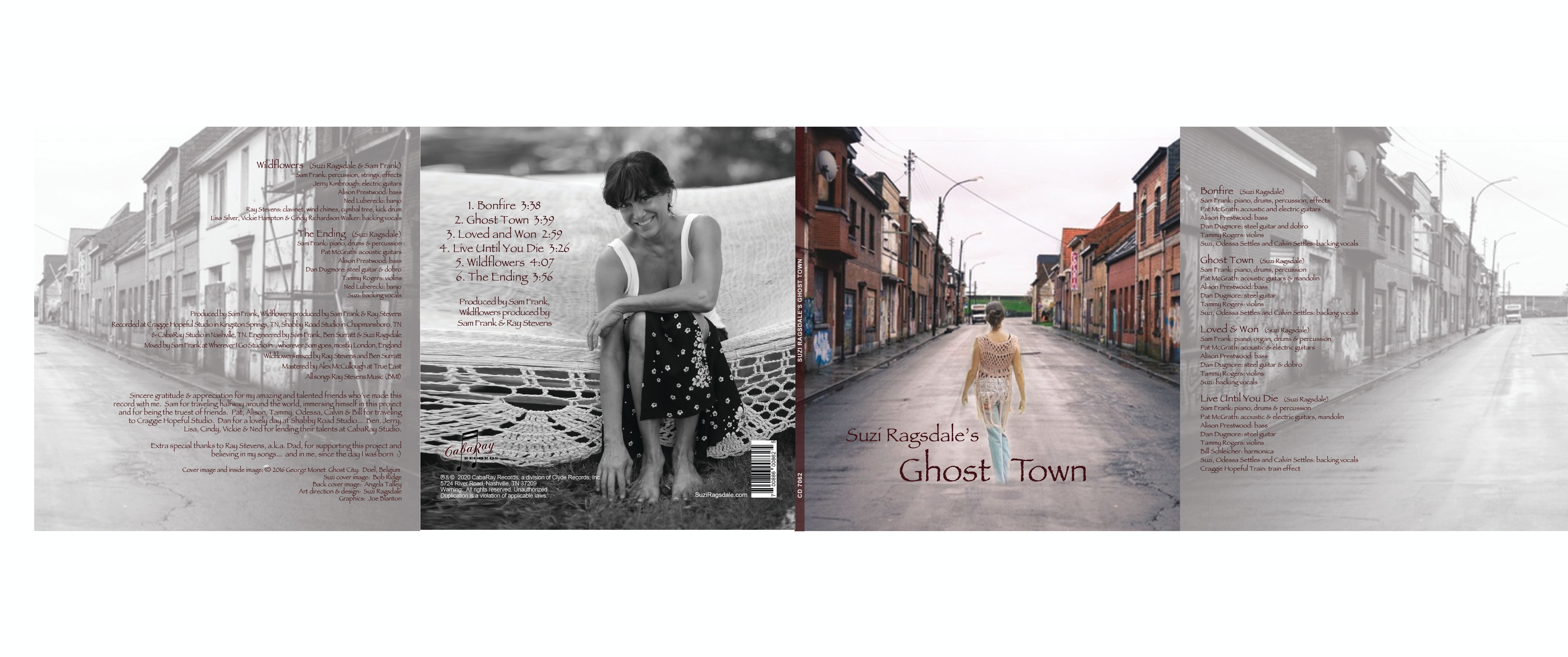 GW: The EP is called Ghost Town and the cover art certainly amps up the feel. Tell us about the artwork and the abandoned city that is featured on the front cover.
Suzi: I wrote Ghost Town a couple of years before many cities actually began looking like ghost towns, thanks to the corona virus.  Downtown Nashville in particular going from 200,000 visitors for our music and New Year's or 4th of July fireworks events, to 2 or 3 lone drifters, wandering around the closed venues like tumbleweeds.  When I decided that that would be the title track, I googled Ghost Towns and found many images.  The one I liked best was a photo called Ghost City, taken by George Monet in Doel, Belgium.  We reached out for permission to use the shot and Flickr, where it was posted, told us that to credit the photographer was all that was required.  Then I took a still frame from my Wildflowers video and photoshopped my surroundings out, leaving just my backside, walking away.  Stuck myself on that street in Belgium and had the cover!  I'd thought of going to Brown's Diner or the Coin-Op Laundry across the street to take pics of the actual places in the song, but Monet's photo stuck.
GW: Take us to the studio with your producer, Sam Frank. What was the vibe like? What was the mood?
Suzi: I met Sam in London in 1999, through his then publisher, Famous Music.  We hit it right off and wrote several songs together, then kept in touch with visits back in forth for writing, his wedding, etc… kindred spirits.  He sent me the tracks to Wildflowers in 2018 and I added lyrics, with his input.  Then this past February, he came to visit me for a month to produce and record this EP.  So mostly, the studio was my house, though we did drive up to Dan Dugmore's farm to get his steel parts.  The rest of the musicians came to us, where we comfortably and cozily recorded everything in our sweatpants (or yoga pants) and pajamas, lots of tea in the mornings, cooking in the evenings … Sam hung an Indian quilt in a closet under the stairs, set up my vocal mic and lit a candle to create a makeshift isolation booth while he engineered from the recliner by the piano.  I haven't taken the quilt down yet, love the memories of how much fun we had.  Sam is an amazing musician and somewhat of a genius.  Also a comedian, which of course, I cotton to, being Ray's daughter J.  He flew home on the last flight that Nashville's airport allowed out to London, March 16th, and has been quarantined with his family ever since.
GW: Your song "The Ending" is especially powerful. Where did that song come from?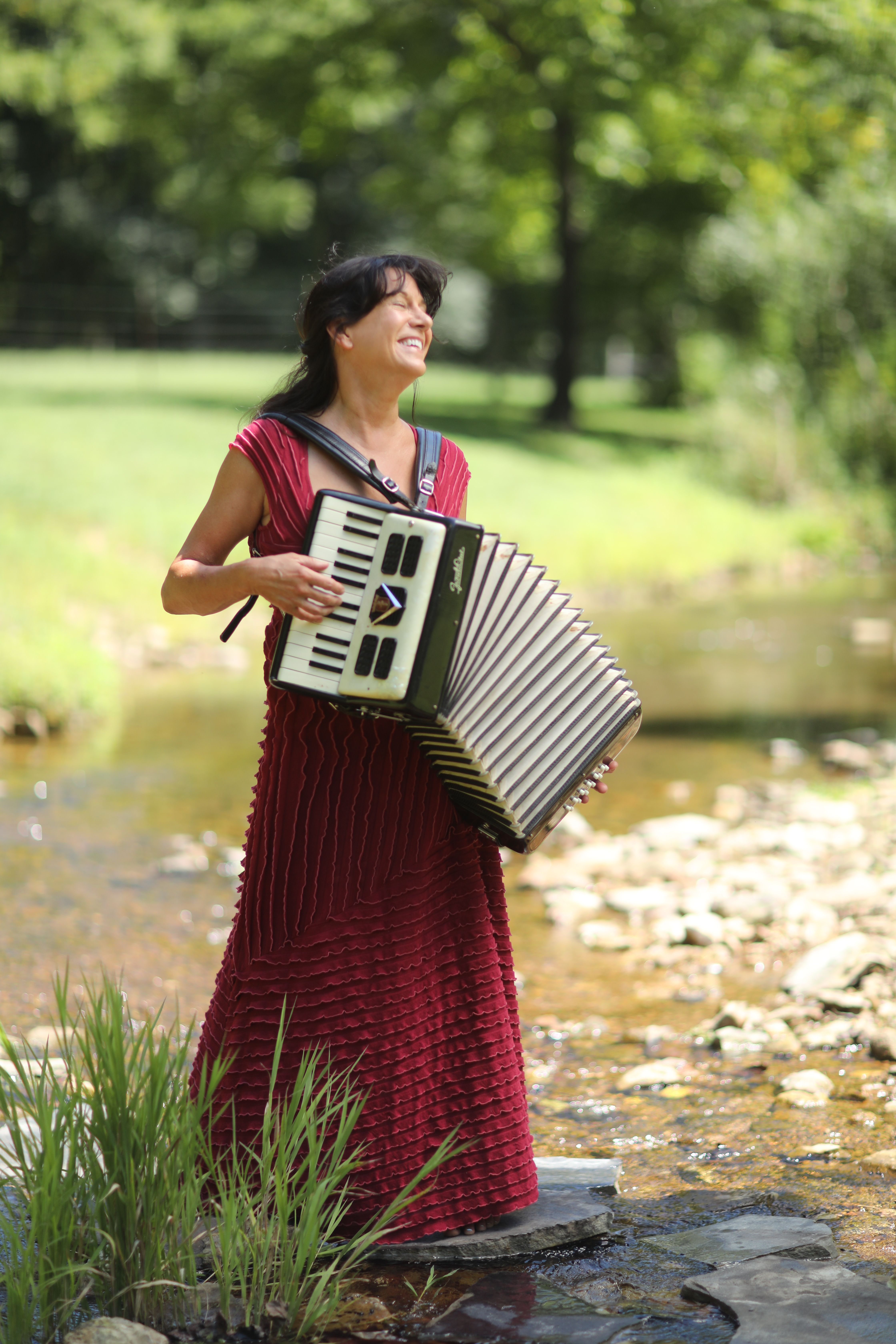 Suzi: Thank you!  That has been several friends of mine's favorite.  I love a waltz's natural sway and flow, and I had the general concept: with hindsight being 20/20, where would I be today, had I known that this or that relationship or endeavor would NOT turn out as I'd hoped or planned?  Would I have plowed on, regardless?  Would anyone?  The first verse came easy, as my now ex-husband actually did open magazines and books from the back and riffle backwards through the thing.  Weird, right?  No dis, he's an amazing musician and writer and we have great respect for one another, but we all have our quirks!  When I had the lyric going and began putting melody to the music, it wanted to string all together like a smooth dance.  So, I had to teach myself how to breathe in such a way that I could meet its demands.  Playing it live was when I realized it might resonate with listeners.  Yay!
GW: You've been in Nashville for a long time. How does the city inspire you? Is it the city's history or is it the people? A combination of both? Please explain.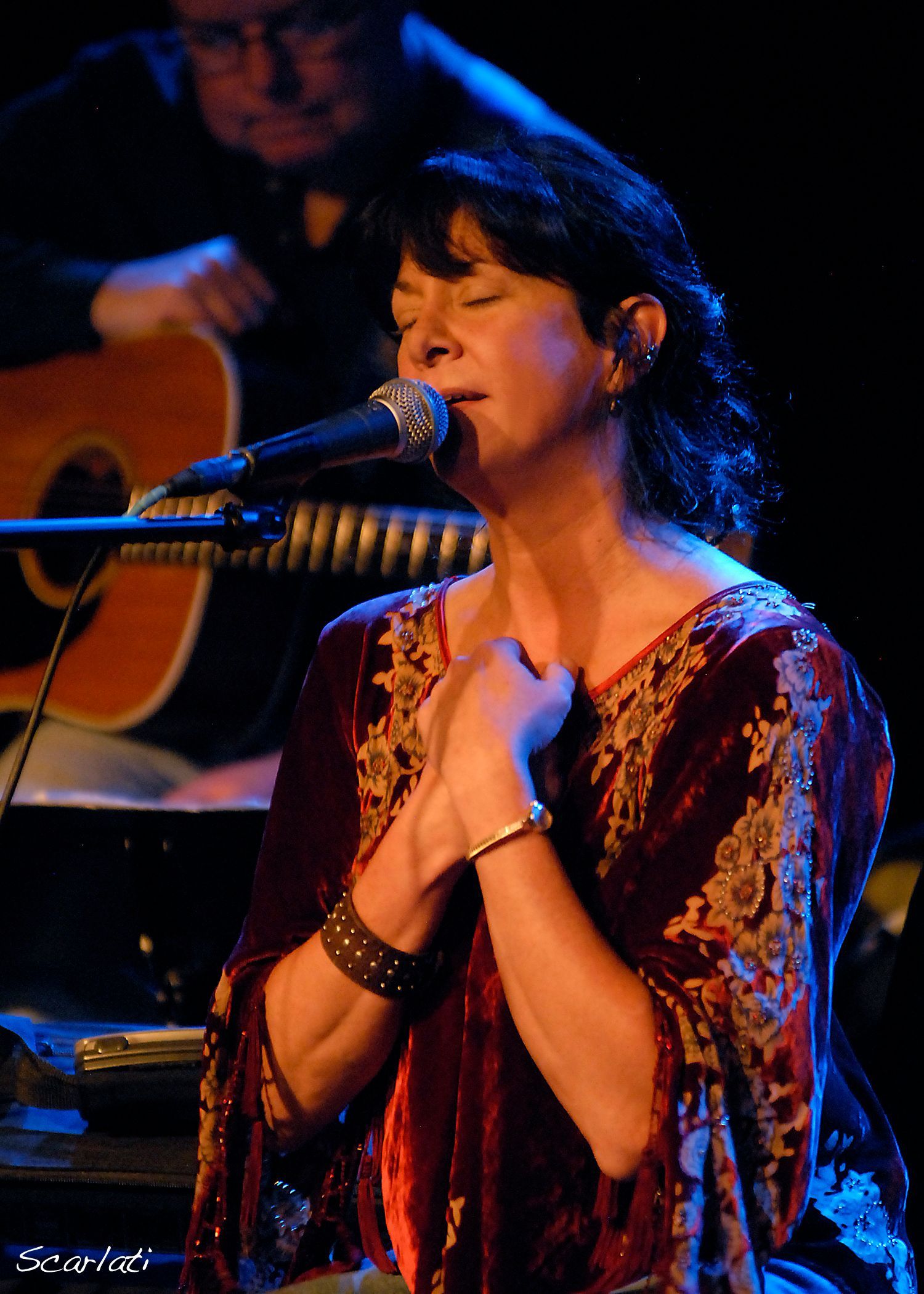 Suzi: I'm one of the few musicians who was actually born in Nashville, Vanderbilt Hospital, 1964.  Most migrate and stay because it's such a supportive and welcoming artistic community, unlike any other in the world.  Sounds like I'm proud but that vibe was in place long before I got here.  My dad moved here in '62 and immediately had success and a full calendar as an arranger, writer, singer and artist, making lifelong friends and still going like the 81 year old Energizer Bunny that he is.  I did move to Memphis for a year in the '80s, then London for a few months at the turn of the century, but Nashville always was and will be home.  It seemed I had to work harder in other cities to find the music or creative community, though the Gulf Coast and Texas both have some amazing things to offer, and I'm sure my experience is very limited.  But you can't just happen into any club in another city and be pretty sure the music and/or the writing and playing will be of such a high, high quality.  That's certainly inspirational, going to live music events and songwriter clubs, hearing stories of songs' inceptions by the writer, who often isn't the artist that made the song famous.  And Nashville is a magnet for world-class players.  It's pretty special.
GW: Do you have a favorite quintessential Nashville moment?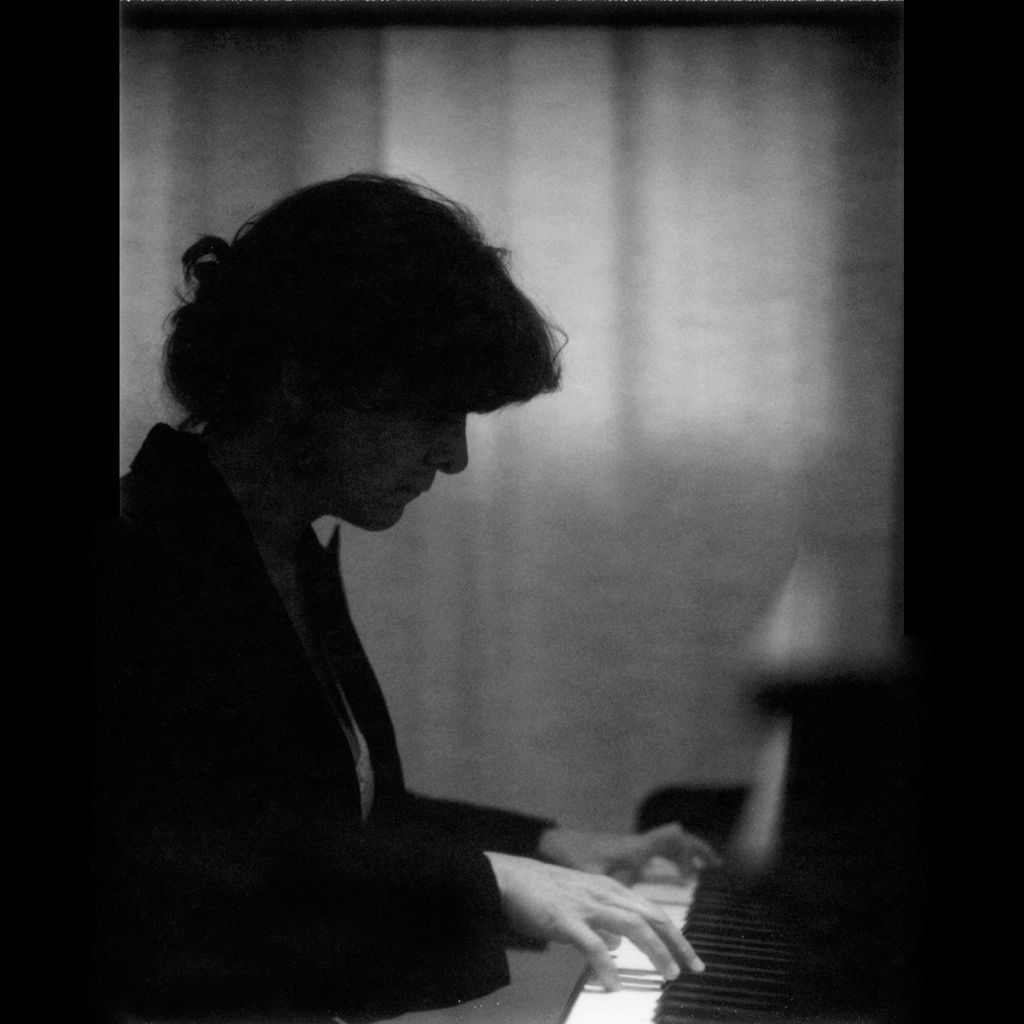 Suzi: Oh my!  That's a hard one … the day I was born?  Every time I come home?  Maybe it's every time I've enjoyed singing with my musical heroes, in studios and on stages.  If there has to be just one moment, maybe it's yet to come!
GW: You're a sought after vocalist and songwriter, lending your talents to many records and stages. What's your dream collaboration or with who?
Suzi: Well, one dream collaboration already happened, a year ago this week!  I was part of the Long Players' ensemble that honored and presented John Hiatt's "Bring The Family" LP at our local club, 3rd & Lindsley.  John was there, singing and playing with us!  I had worked with John the year that record came out, '85 or '86?, recording for CBS Records who considered giving me a record deal at the time.  No dice, not Country enough!  But I love Hiatt's writing and singing, the whole package.  Also a dream come true when Rodney Crowell sang Troublemaker as a duet with me on my last EP.  As far as something that hasn't happened yet, I'd say writing or singing with Carole King … or singing background vocals, live, with Vince Gill or The Eagles or Randy Newman.  Living or dead?  Ray Charles, for sure.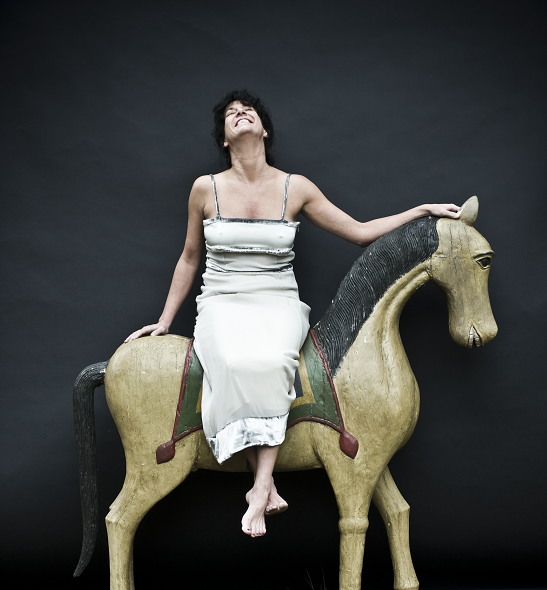 GW: What's next for you? This EP comes out in October, do you plan to tour once it's safe to do so?
Suzi: Yes!  If I can swing a house sitter for my 8 animals and break even, I'd so love to share my songs and interact with an audience of listeners again.  If I can afford to bring a band or even just another player, that much more amazing and fun!  To travel overseas again and meet new friends, experience new cultures, share yoga classes with other living, breathing, sweating bodies (as opposed to the Zoom yoga classes I'm grateful for) – YES!!  I'll be there.