This is Dylan Muhlberg of Grateful Web here with Organ maestro, vocalist, and bandleader Melvin Seals. Since 1981 Seals sat behind organ, piano, and synthesizer for Jerry Garcia Band. His gospel, soul and blues influences were pivotal to the evolution of Garcia Band's sound.  All the more remarkable, since the untimely passing of Garcia in 1995, Seals assembled a talented lineup of musicians to continue Jerry Garcia Band's music. Many gifted players have participated, but Seals is the sole continuous member. Thanks for joining me this afternoon Melvin.
MS: You got it.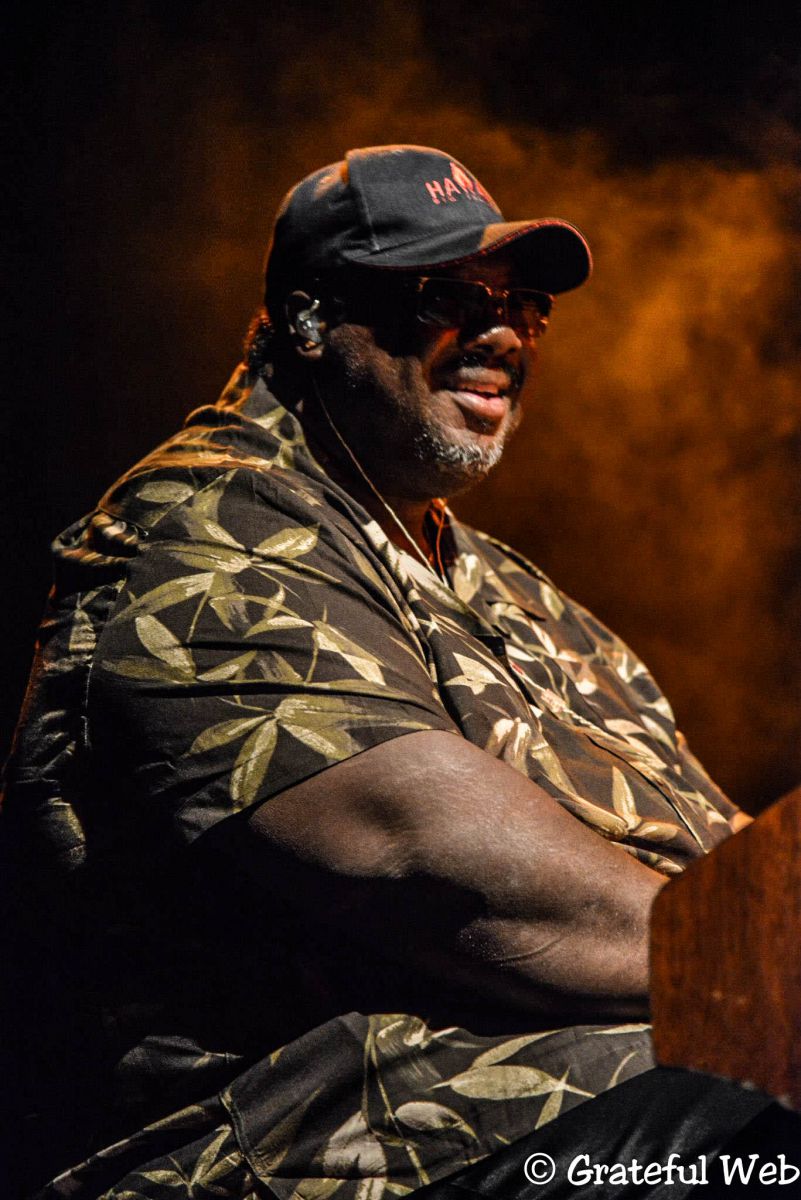 GW: Your father was a musician and choir director. How did growing up surrounded by spirituality shape your development as a musician?
MS: He was the choir director and one of the church pianists. I think it struck me right around age six. We had a piano in the house and right around then I started sitting down in front of it and seeing what it was about. I used to listen to those church pianists and how great they were. And from then on I knew that was what I wanted to do. I started on the piano, and one day I noticed the organ. One Sunday it hit me. So I switched over to the organ.
GW: And from then on you played. Lot's of stuff happened before the Jerry Garcia Band though. Didn't you compose some music for Broadway plays?
MS: I worked on a bunch of other stuff, especially in school. I quickly got into some bands with agencies that had a name back then. I'm not sure of you've heard of Gideon and Power, but in that band was Mickey Thomas who went onto play with Elvin Bishop and Jefferson Starship. And we played together. The manager at the time was Wally Amos [of Famous Amos Cookies]. That was my first professional gig where I got paid.
Then I did those Broadway gigs you mentioned with Jon Hendricks and the Evolution of the Blues. And it was on Broadway for about six years and so and worked on a few others after that. From there I went on to gig with Elvin Bishop, and during that time I sat in with Maria Mulduar, Buddy Miles, Charlie Daniels, Marshall Tucker, and a bunch of bands. Then it led into the Jerry Garcia Band where I've been ever since.
GW: Merl Saunders was Jerry Garcia's close friend and frequent musical collaborator. He acquainted you two if I recall right. Can you talk about meeting Jerry?
MS: It's a really long story how I met him, but I can tell you one story that sticks out to me. One day I was on the phone with Merl. We would talk about our bands. I was in Elvin Bishop, and he played with Garcia. I didn't know who Garcia was; I just knew of the name Grateful Dead. Living in San Francisco, there always talk about them. I didn't know the members though. At that time I began doing some work with Maria Maldaur and her boyfriend at the time was John Kahn, longtime bass player, and friend of Jerry Garcia. So John paid attention to my sound, and one day he popped the question about me coming to sit in with the band. I knew nothing about what band or any details.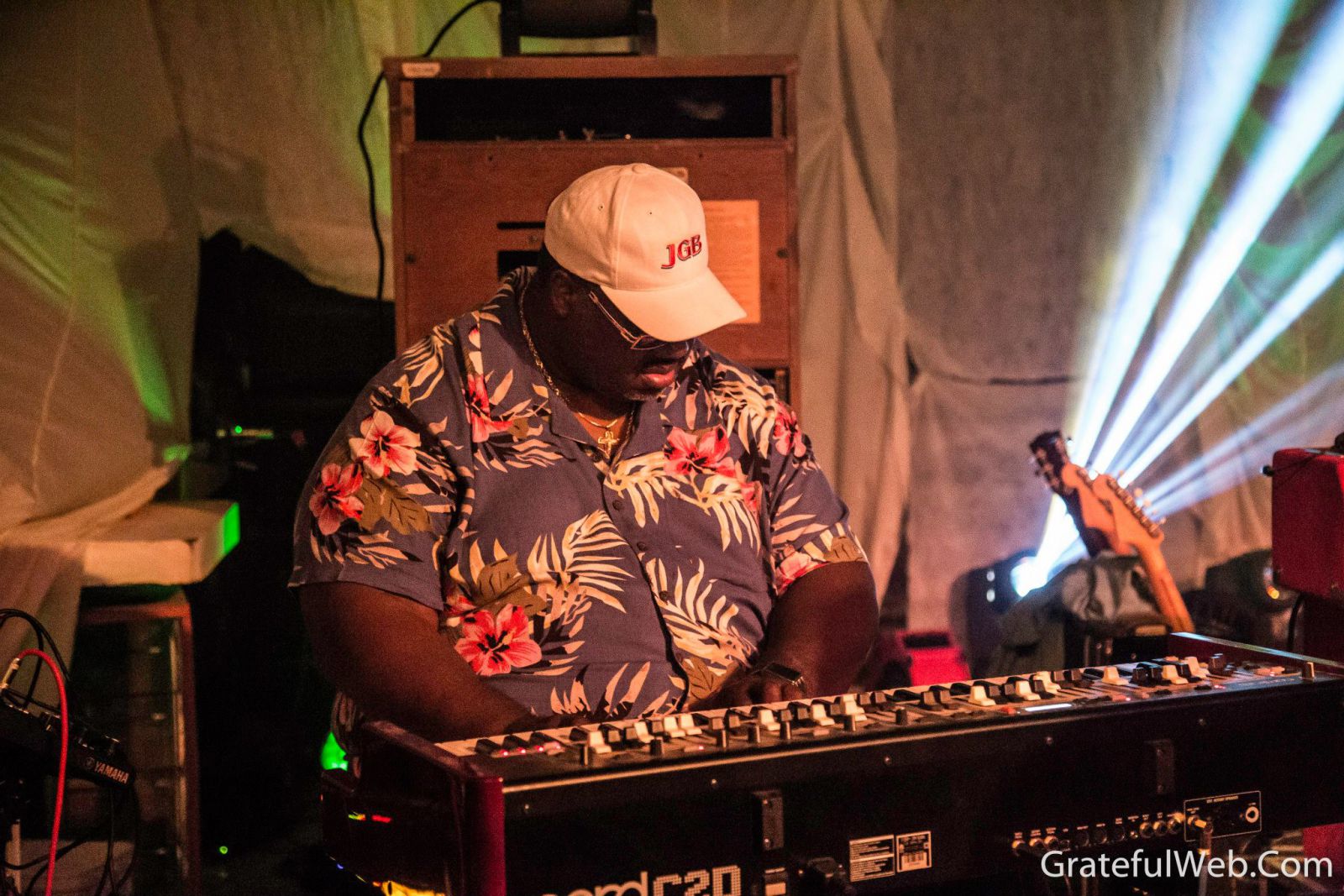 One day John called me and asked if I felt like playing some gigs and of course I said yes because you say yes to meeting new people and going new places. He gave me the address of where the rehearsals were, at Front Street [in San Rafael], where the Grateful Dead office was.  I didn't know anything of the Grateful Dead, their scene or their artwork. I was fresh out of the church and producing gospel records. I was still church bound with what I was doing. So I arrived early [at Front Street] to make a good impression and the security guys let me in. When I first arrived, I got a little paranoid because all of the logos and symbols were some form of a skeleton. I didn't know what was going on!
In comes the six or seven of them. Steve Parish, Jerry, John, Greg Errico, and really at the time I didn't know one of them from the other. So Jerry said, "Well let's go play a song or two!" And we played "How Sweet It Is" and "The Harder They Come." Then he said, "Let's take a break!" And they all went into separate rooms, and I didn't know what they were doing [Laughs].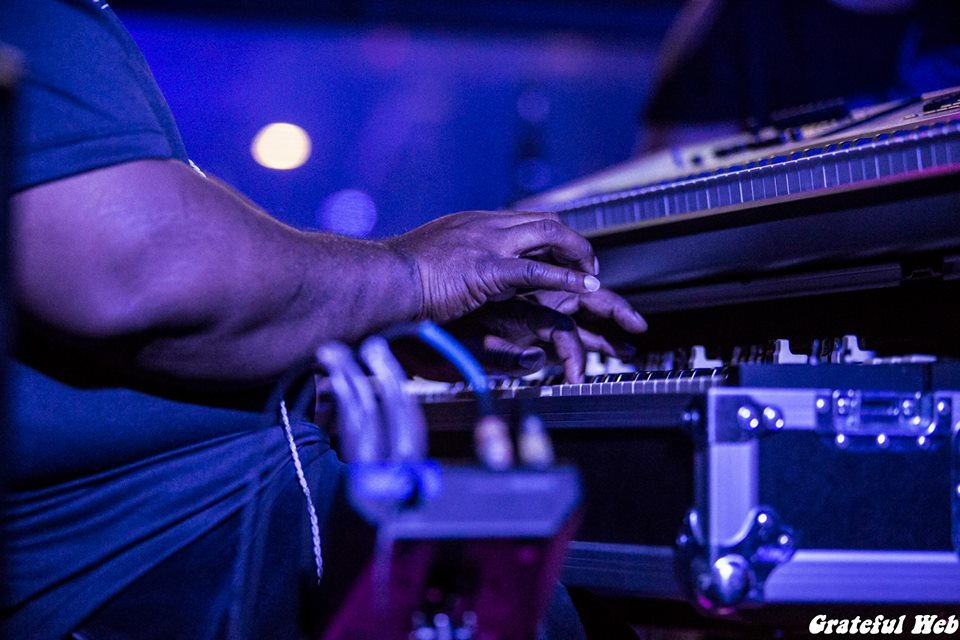 Then we all got back together in the lobby, and he seemed pretty pleased with my work. "Yep! That's it! That's what I want!" And I said to Jerry, not knowing about Jerry, "Hey man you play some pretty good guitar!" Everyone busted out laughing, and being Jerry he said, "You play some pretty good organ yourself!"
GW: [Laughs] I can't imagine!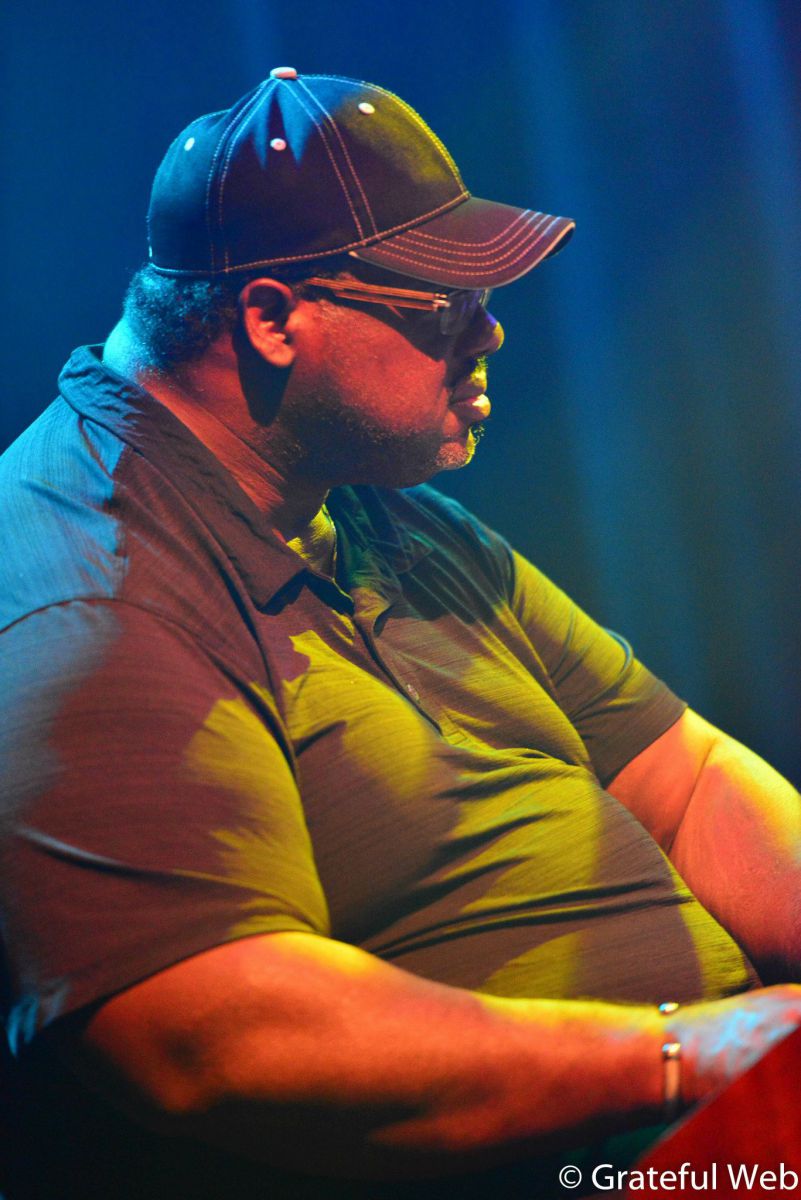 MS: One other thing that really struck me was that years earlier I was playing with Elvin Bishop at a gig in San Diego, and Jerry Garcia was the headliner. I didn't see Jerry play that night. I didn't know who he was. Merl [Saunders] was with him at the time. But when I met Jerry [at Front Street], he remembered hearing me from six years before. I never thought that I'd ever be playing with Jerry, the guy that Merl played with. But he remembered me.
GW: Well clearly you made an impression. It began a fourteen-year tenure as organist of the Jerry Garcia Band. It seemed like a natural relationship.
MS: Well I didn't know that. They didn't let me listen to anyone in the band before me. I understand now.  If he had played me some of the songs with Merl on them; I might have played like Merl, figuring that's how I should play because that's how the guy before me played. They just gave me some chord charts, and I learned the songs. He seemed to like what I did. He never once told me, "don't play that there, try something different." So I assume what I brought to the table was what he was looking for.
GW: Clearly.
Of course, it's been many years since Garcia's passing, and many years since you rekindled the JGB band. Why did you bring it back?
MS: When Jerry died, about six months later, John Kahn gave us all a call. He asked the others and myself from Garcia Band if we wanted to play with him in a gig down in Santa Cruz. We also brought in a few new players and played under the name John Kahn Band. It was a similar style of what Jerry would have done, but we played material that Jerry didn't do, trying to stay away from that at the time. The first gig sold out so fast we added a second night. The first night at the Palookaville, I noticed the fans were shouting out there favorite Jerry covers, "Stop That Train," "Knocking on Heaven's Door!" Still, we didn't do any of those. Fan's were hollering at me after that gig, "Hey Melvin! You guys gonna do any Jerry tunes?"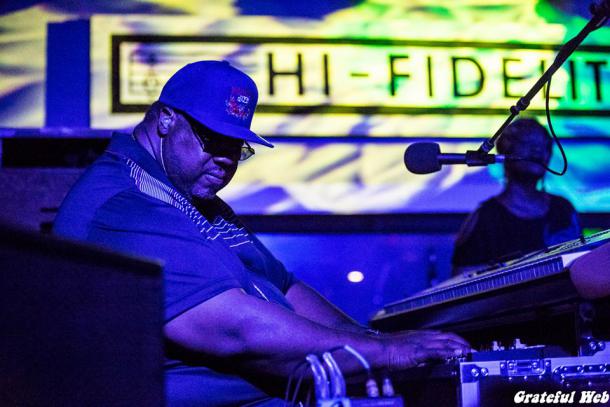 I heard the cry. Even without Jerry being there, they still wanted to hear those songs. So we went on the road as the John Kahn Band and sadly within four or five months, John Kahn died. That ended that.
The agency that was going to be promoting John's band called me up and asked me if I wanted to try out go out with that same band. Everyone wanted to do that. I wanted to call the band "A Tribute to Jerry Garcia," but the agency wanted to call it "JGB." So before I dared to do that, I needed to make sure the name wasn't tied up with the estate or with the people on that side of things. And it wasn't. So we went on as JGB.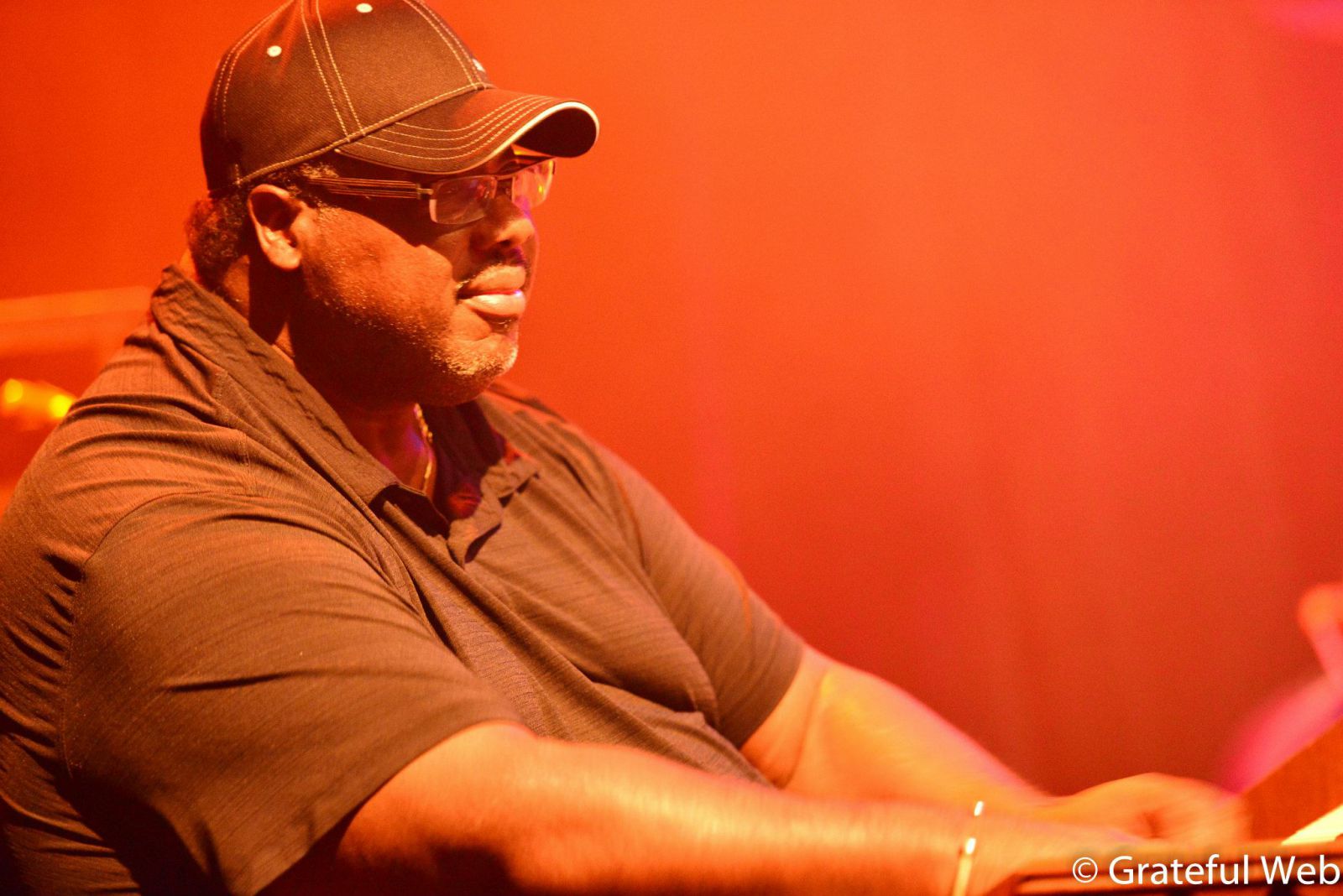 GW: So did you continue to gig as the JGB throughout the late 90s?
MS: Yeah, but we had a lot of trouble with that name. Promoters used to paraphrase our band with Jerry Garcia as "JGB," even though we never called it JGB. Anyways, it was controversial. People would say, "we loved you, but this isn't JGB." For a good two years, people didn't dislike me; they just disliked what I was doing. Some from the Grateful Dead camp tried to pull some strings. It was sad because after Garcia passed the attitude was like it's over. I was one of the first who started working again, under that name. They didn't like it. For a minute it made JGB non-grata with certain venues that would have probably booked us. The funny thing was that it backfired. We were selling out gigs everywhere. People wanted to come and see what was so bad, or what was so good. It was a mixed crowd.
So I finally came up with the idea of sticking "Melvin Seals" out-front of "JGB." Not ever trying to live on Jerry's thunder. It was a struggle. Not making one-third of the money we made as Jerry Garcia Band. So we called it Melvin Seals and JGB, a different identity, not trying to be the Bill Graham's JGB. And all these years later of course none of that negative sentiment exists. We're doing a lot of major shows.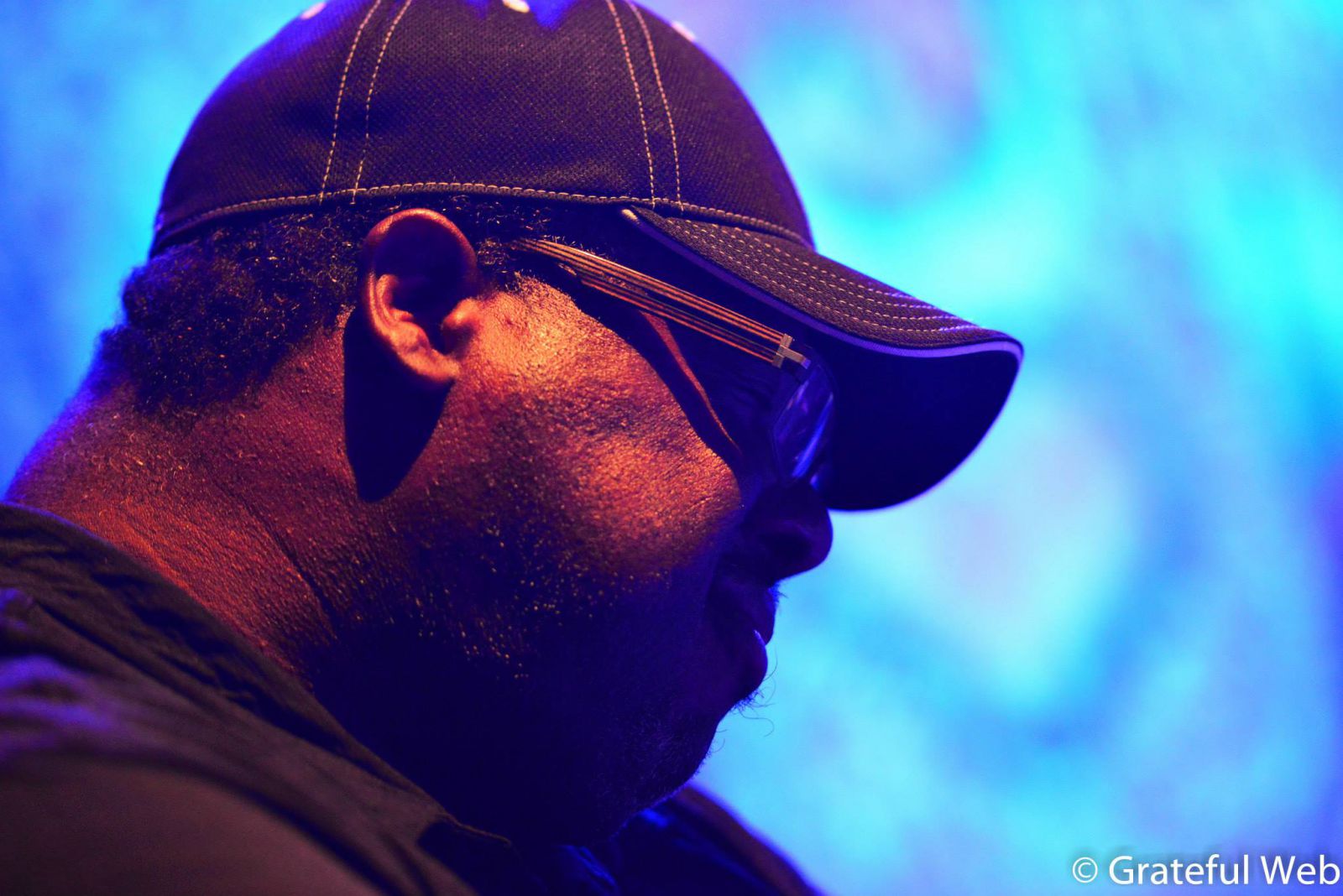 GW: The core of the JGB band for quite a few years now has been Pete Lavezzoli on drums, Shirley Starks and Cheryl Rucker on vocals and Dave Hebert on guitar and vocals. Despite Garcia's absence, the music is clearly going new places, as you continue to gig regularly with the JGB.
There are other projects that you've been active in recently, like gigging with Shakedown Street or even Terrapin Flyer and guitarist Mark Karan. How has playing with Terrapin and Mark been?
MS: It's very different. Mark has no desire to play like Jerry, and he doesn't. Even though he worked with Bob Weir all that time, his position was totally different. He doesn't carry any of those syndromes. And Doug [Hagman] sounds just like a young Jerry. The Terrapin Flyer group plays a combination of Grateful Dead and Jerry Garcia Band. It seems to be growing still. I enjoyed playing with them because it's very open. They're one of the few bands I continue to play with.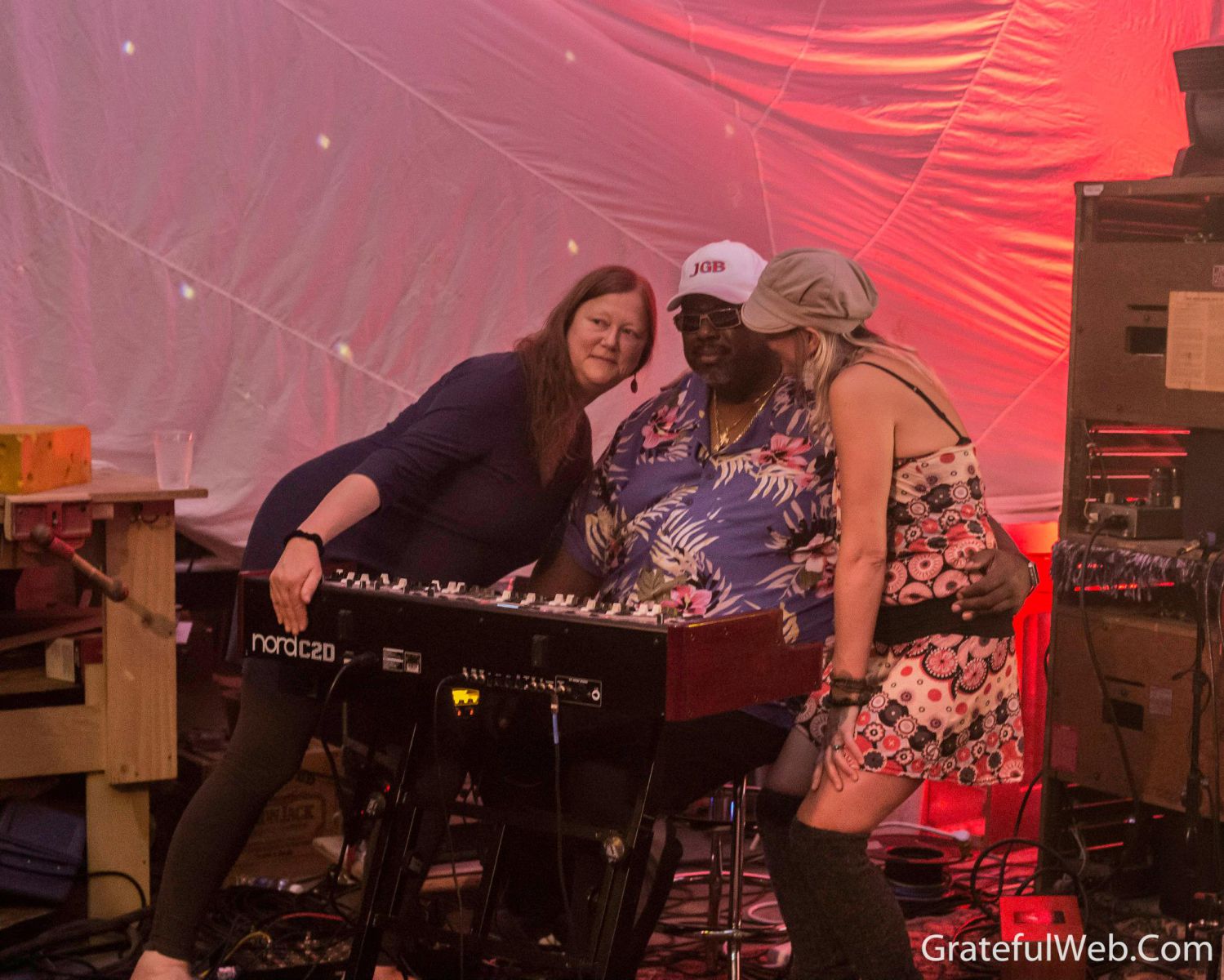 GW: The chemistry is there.
There's a special upcoming show at the Warfield Theatre in San Francisco on February 20th that will feature special guest guitarist/vocalist John Kadlecik formerly of Furthur and DSO. How did this all come together? Have you played with JK before?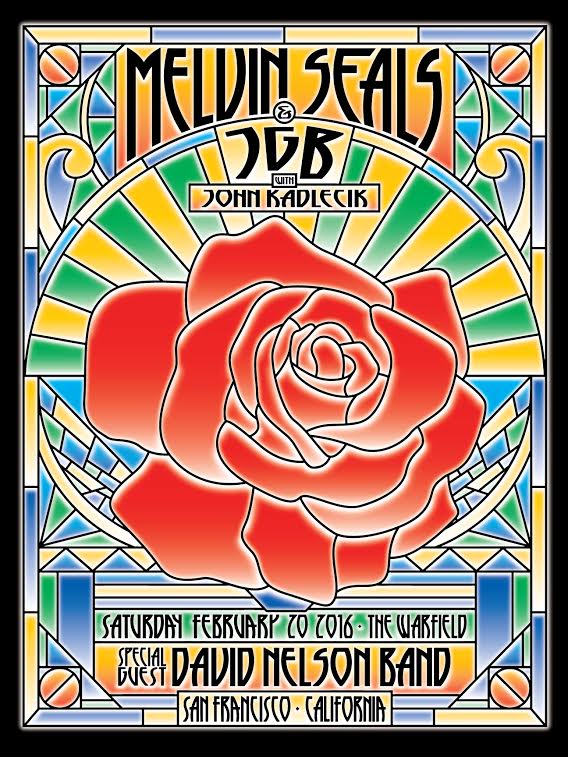 MS: Yes we all played together at the Warfield last year on June 26th right before the Fare Thee Well, Santa Clara shows. And it sold out. This is our second time. The first time we played with Chris Robinson Brotherhood. I guess the Warfield people liked what we did because they booked us as headliner this time. It's such an honor because the Warfield doesn't do as many rock-oriented shows anymore. So for us to be back where we used to call home, as Jerry Garcia Band is such an honor.  We have the David Nelson Band opening up as special guests.
GW: It is very triumphant. I know how much the Warfield meant to the Grateful Dead and Jerry Garcia Band. Sincerely congratulations. That is a huge gig.
Another exciting upcoming collaboration of JGBs will be in April at the Spirit of Suwanee Festival in Live Oak, Florida. You will be joined by Rolling Stones and Greyboy Allstars front sax-man Karl Denson. Historically Jerry Garcia welcomed saxophonists like Clarence Clemmons to guest with the band. How did this all manifest? Who approached whom?
MS: First off I should mention that Pete Shapiro seems to be a supporter of ours. He's booked some interesting guests along with our current configuration of players. The Wanee Festival wanted us to gig with Denson. Our agency reached out, we made a deal, and we have Karl Denson. It will be the first time he's ever played with this band. I know he's familiar with the material and style, but it's a first for all of us. It's going to be a lot of fun.
GW: Sounds like a blast. So switching gears here; improvisation is in a way spontaneous musical conversation. Havings played in all these different lineups, bands and incarnations strengthened your improvisational prowess? How has it changed your playing?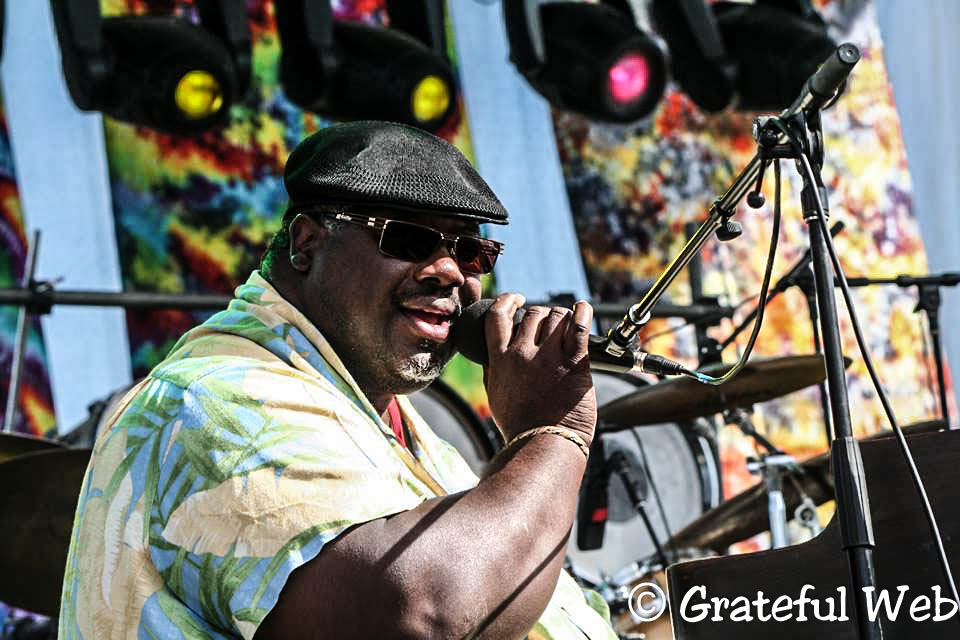 MS: It has definitely opened me up to a lot. So, there might be some similarities when you hear a song or musicians within a certain style. You've done that before and go into that certain bag of tricks, and you become that guy. A good example is when I played for a while with Steve Kimock. He likes to play an off-the-beat type of stuff. Off-kilter stuff. It was a bit of a struggle at first trying to keep up with it, but quickly you I learned it and got into it. Now when I hear it, I'll know where that's coming from. Those types of things happen when you play with a lot of different types of musicians, and it's great.
GW: Between your busy touring schedules with multiple projects do you ever find the time to compose your own originals? Do you ever see yourself recording anything?
MS: It's ironic you said that because this year I'm working on two different original projects that I hope to get out there. I have wanted to put out a family Christmas record with organ of course. When I listened to the carols around Christmas time, it struck me that almost all great instrumentalist has done some rendition of Christmas Carols, but when it comes to organ, it's always jazz stuff. I've never heard someone playing the concert organ with strings around it playing a carol. It's something I'm committed to, to perform them the way they are written and just make them pretty, featuring the organ upfront.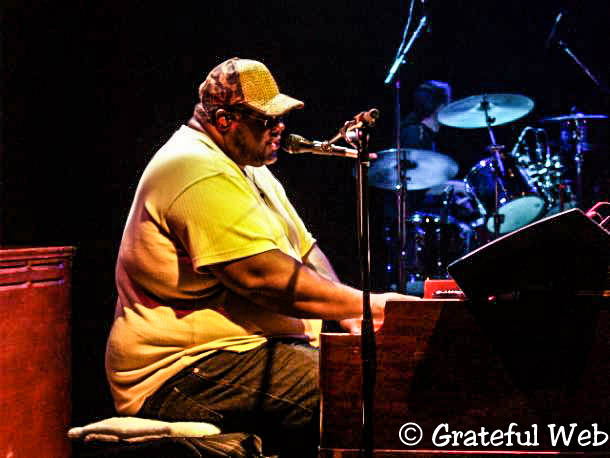 The second is that I want to do a funk record. Back when I was with the JGB people used to say, "Do your own record! Do a funk record!" They were ready for that. I am going to get into the studio; I actually have two capable studios of my own. I just need the time to get into there.
GW: Two very distinctly different endeavors. I know the fans would embrace that.
Melvin, thanks so much for taking time to chat with me. Fans should know tickets for Melvin Seals and JGB featuring John Kadlecik are still on sale but going quickly. The show at the Warfield on February 20th sounds like a reckoning for you and the fans!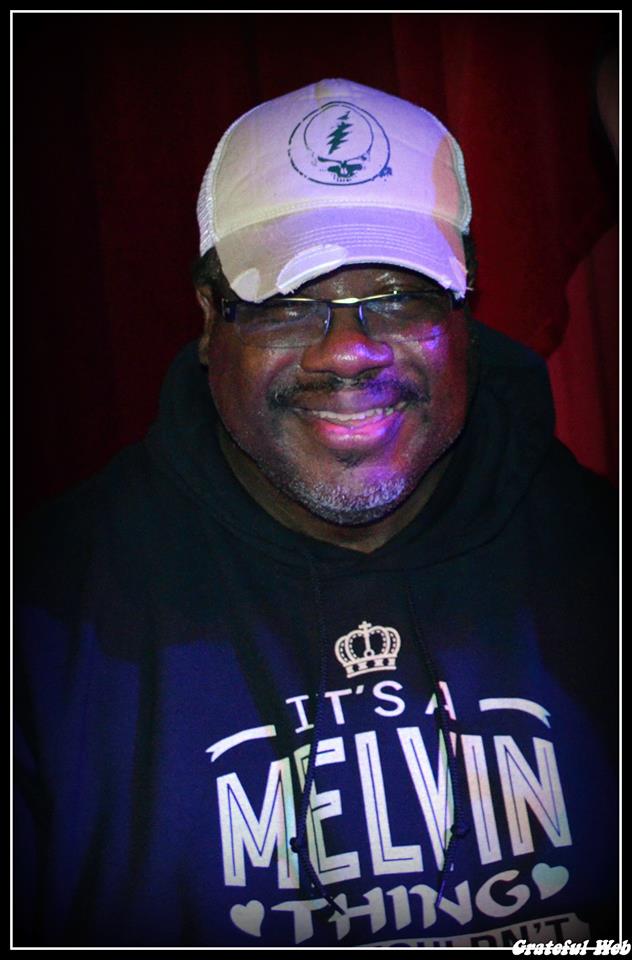 MS: Thanks. I plan to give it everything I've got!