With the release of his fifth album, Jackie Greene said in an interview that he was tired of being labeled as the "new Dylan." Now almost four years later with another record under his belt, Greene's live performance has placed him in a realm outside of the more simple acoustic guitar and harmonica playing solo artist that gave Greene his start. Joined on stage with a full band, Greene's Saturday night show at Boulder's Fox Theatre maintained the California musician's blues roots while jamming improvisations and drawn out versions of his recorded songs highlighted Greene's talent far beyond the simple chord progressions of the typical Dylanesque folk musician.
Creating music that is still heavily laden down with traditional folk and blues, Greene's two-set performance played more heavily upon the virtuosic, jamming blues music that bands such as the Grateful Dead and their contemporaries are known for. No doubt it is Greene's clear and impressive ability to tear the guitar up in this way that allowed for him to play with Phil Lesh and Friends for a year in 2007. Whether it was Greene who influenced Lesh enough to invite him into his group, or it was Greene who took inspiration from the Dead's original bassist, Greene's performance was a long celebration of jamming, bluesy music that turned the Fox into a hot, moving dance venue.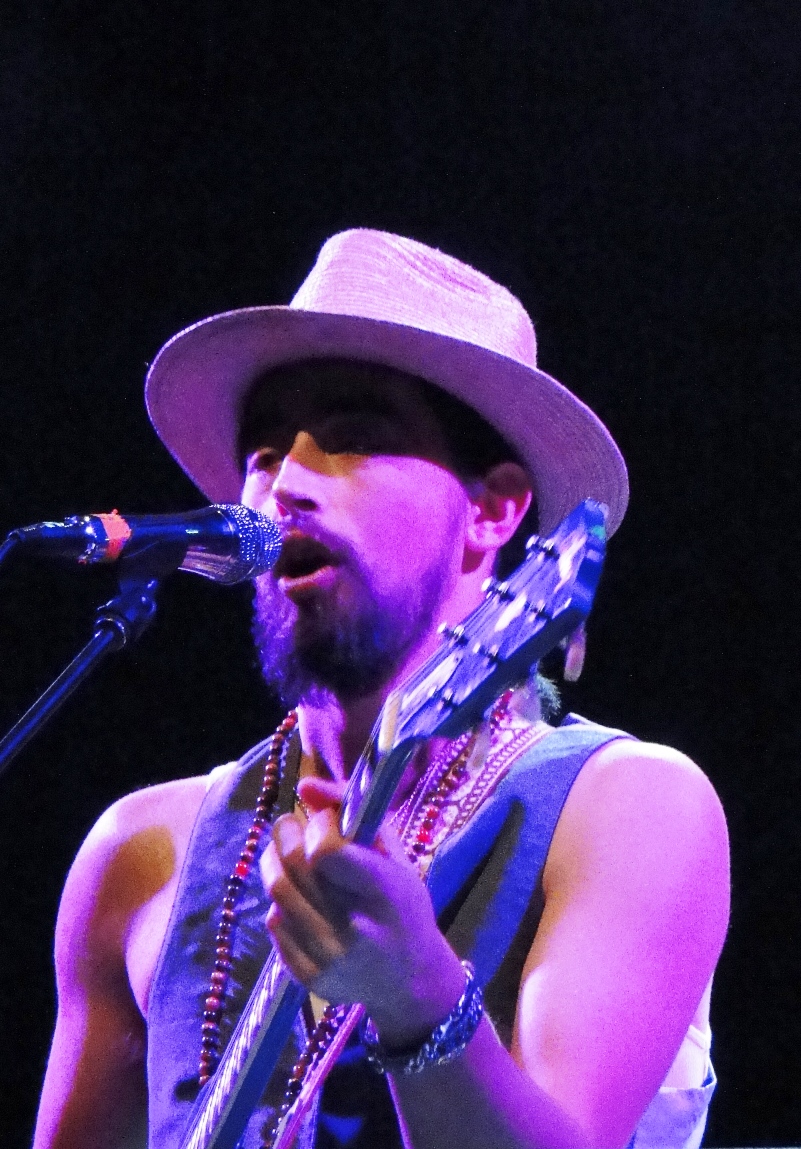 Giving the audience a taste of that time spent with Lesh and other members of the Dead, in his first set Greene launched into fiery covers of "Bertha," "Shakedown Street" and "Casey Jones." Riling up the already exuberant crowd of mostly middle-aged adults and older Dead Heads, Greene's largely instrumental covers were part of an unfortunately brief segment that fused together songs by Marvin Gaye, Pink Floyd and the Grateful Dead. Starting with "I Heard it Through the Grapevine," after the opening verses and hitting the chorus, Greene let the band into an instrumental of Gaye's classic, slowly working it into Pink Floyd's "The Wall." Weaving the vocals into the guitar, the instrumental version was a successful cover and the band continued to put overwhelming energy and talent into it, yet "The Wall" was the only faltering moment, the song lacking the upbeat, energetic sound that until this point had kept the audience moving. Paying tribute to Roger Waters and Syd Barrett for only a short time, Greene and the band transitioned again into another song, this time in a direction far more favorable to the audience. Launching into "Shakedown Street," the crowd picked up the dancing even greater than before, the excitement continuing as the popular Dead song changed again into a short instrumental of "Casey Jones." Winding down this considerably short yet driving mini-set of covers, Greene changed things up one last time and ended at the start with Marvin Gaye, slowly letting "Grapevine" bleed out into an immediate, roaring applause.
Hearing, watching and communicating with each other--aside from actually being able to play, as all of these musicians clearly can--is in part what made this cover session and the entirety of Greene's show a success, but it is Greene himself who seemed to be at the head of the jams and improvisations. Throughout his sets, if not in nearly every song, Greene could be seen communicating with his band mates, be it by eye contact, a nod of the head or a physical gesture.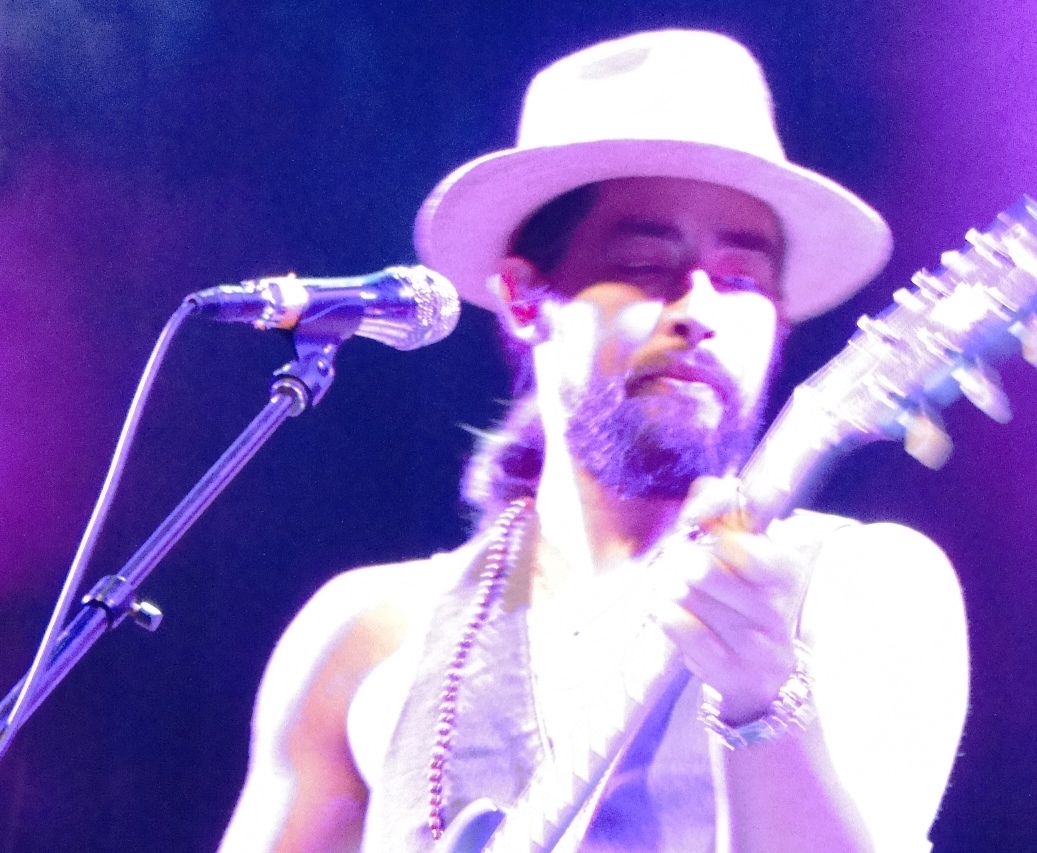 In the same interview in which Greene expressed his exasperation with being yet another generation's version of Dylan, Greene praised live performances of all music, pointing to the freedom they allow as well as the chance for experimentation outside of the recorded song, wherein this ability to talk on stage--both literally and musically--becomes most important.
While each of his records has pushed Greene further into the numerous realms of the music world, it is Greene's embracing of live performances with this freedom and willing to experiment that truly give him his name and shows his talent as a musician. Certainly Greene was serious about his music before, but as he has moved from being a solo singer-songwriter to the lead guitarist and singer of a full band, Greene's desire to move away from that old image and into new musical territory has been established at a new level of changing live performances and improvisations. As Greene well knows for himself, changing things up on stage doesn't always work, but taking that risk is what Greene's set expressed the live performance to be all about, to be able to play around and have a good time.