On October 23, 2023, the Vina Robles Amphitheatre in Paso Robles, California, came alive as the renowned shock rocker Alice Cooper took the stage during a break from his Freaks on Parade tour with Rob Zombie. The 75-year-old Cooper's performance was a testament to his enduring prowess as an entertainer, featuring a newly designed stage with tastefully integrated video screens that enhanced the overall experience without overwhelming it. He was accompanied by a stellar band, each member of which demonstrated their brilliance, adding captivating energy to the concert.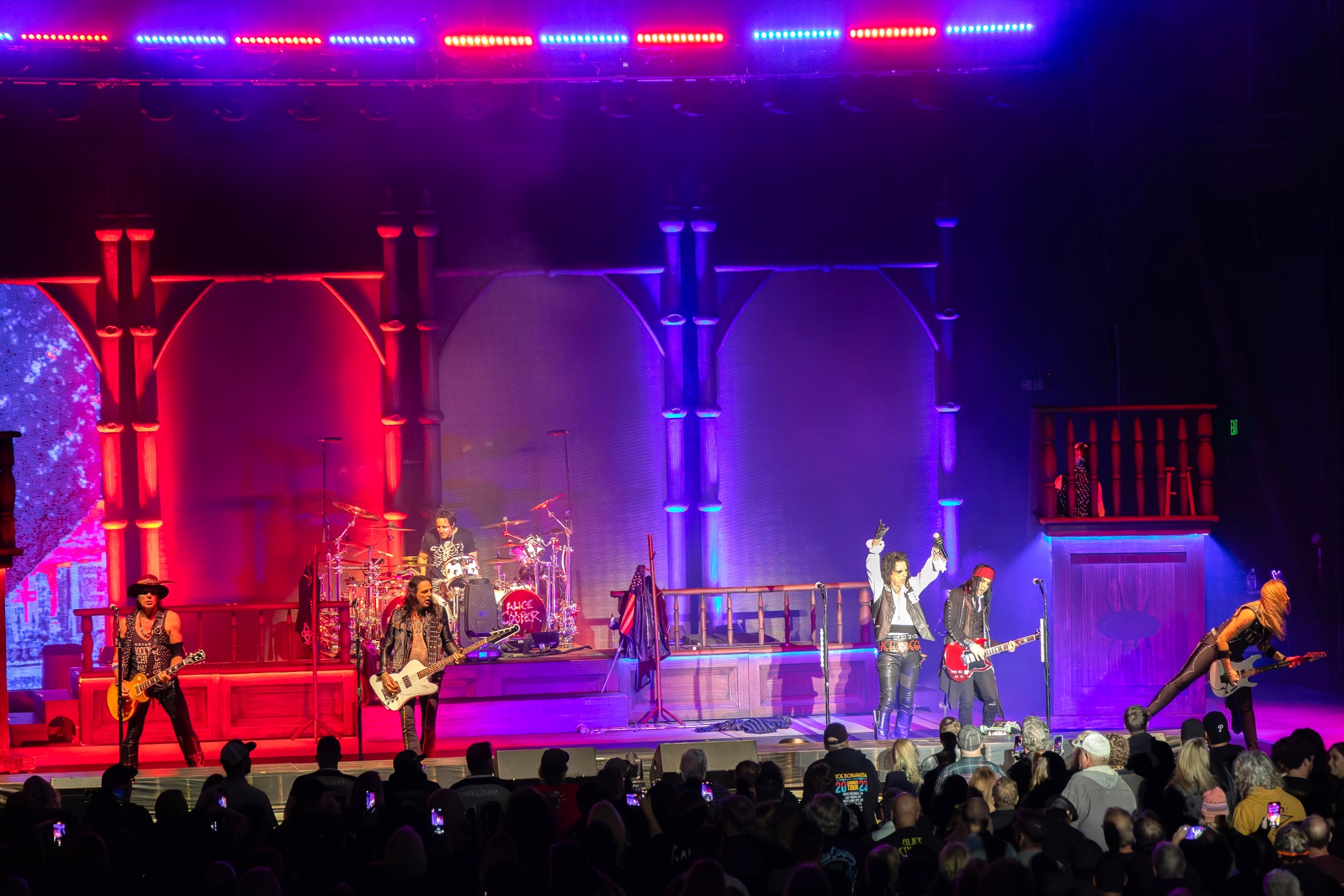 The band's musical director, Tommy Henriksen, showcased his multifaceted talents, seamlessly alternating between guitar solos and vocals. Ryan Roxie, with his distinct 70s-style guitar playing, complemented Henriksen's performance, while Chuck Garric's impressive bass skills—honed through collaborations with various esteemed artists—contributed to the band's exceptional chemistry. Nita Strauss, recognized for her instrumental prowess, seamlessly blended her guitar skills into the ensemble, adding an extra layer to the band's signature sound.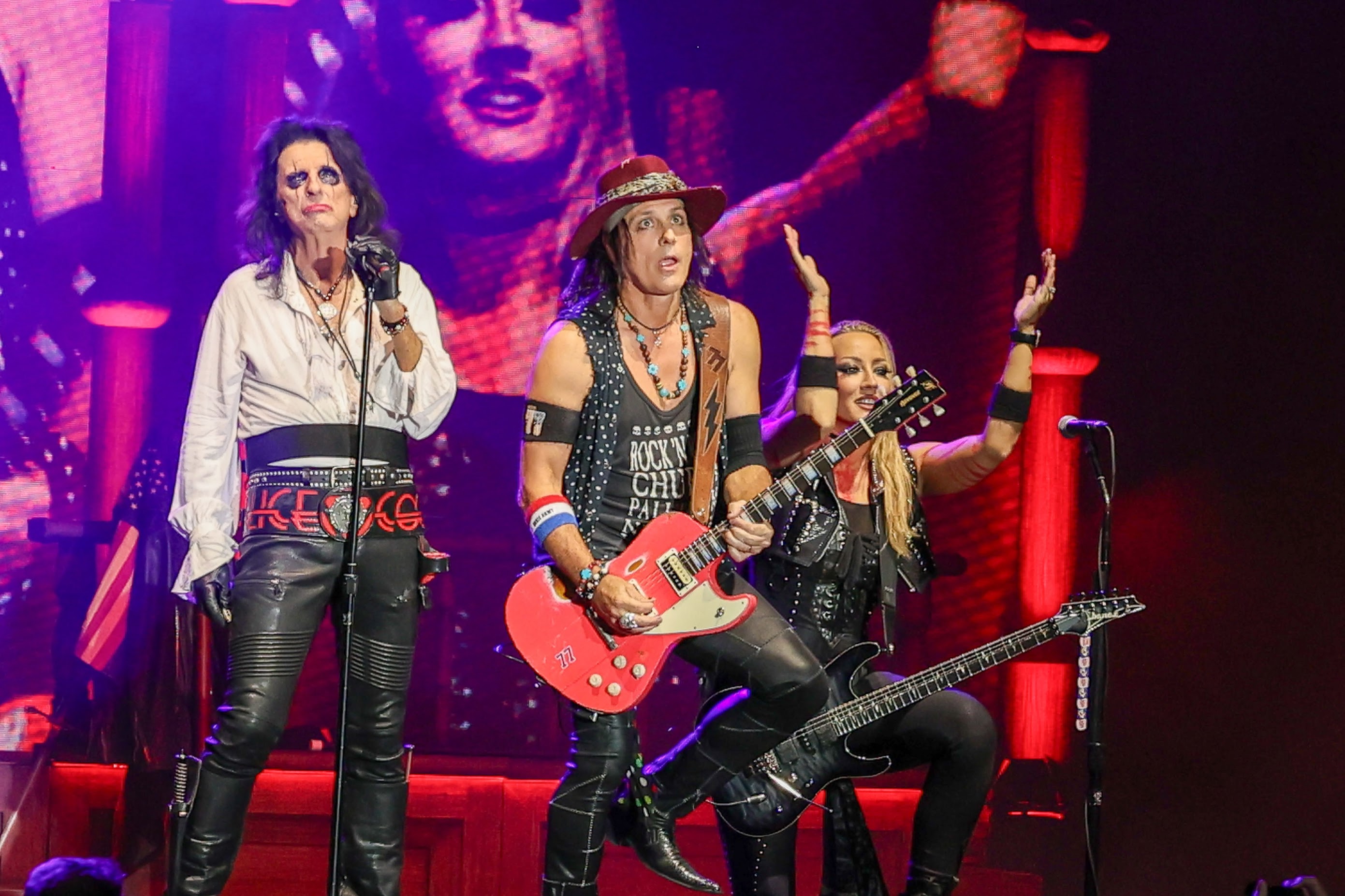 As the crowd erupted in applause, Alice Cooper, embodying his signature vaudevillian and shock rock persona, belted out a high-energy set comprising his greatest hits. The diverse setlist included classics like "Eighteen," "Under My Wheels," "Poison," and "School's Out," as well as tracks like "Only Women Bleed," "Elected," "Snake Bite," "Lost in America," and "Cold Ethyl," injecting fresh excitement into the concert and delighting his dedicated fan base.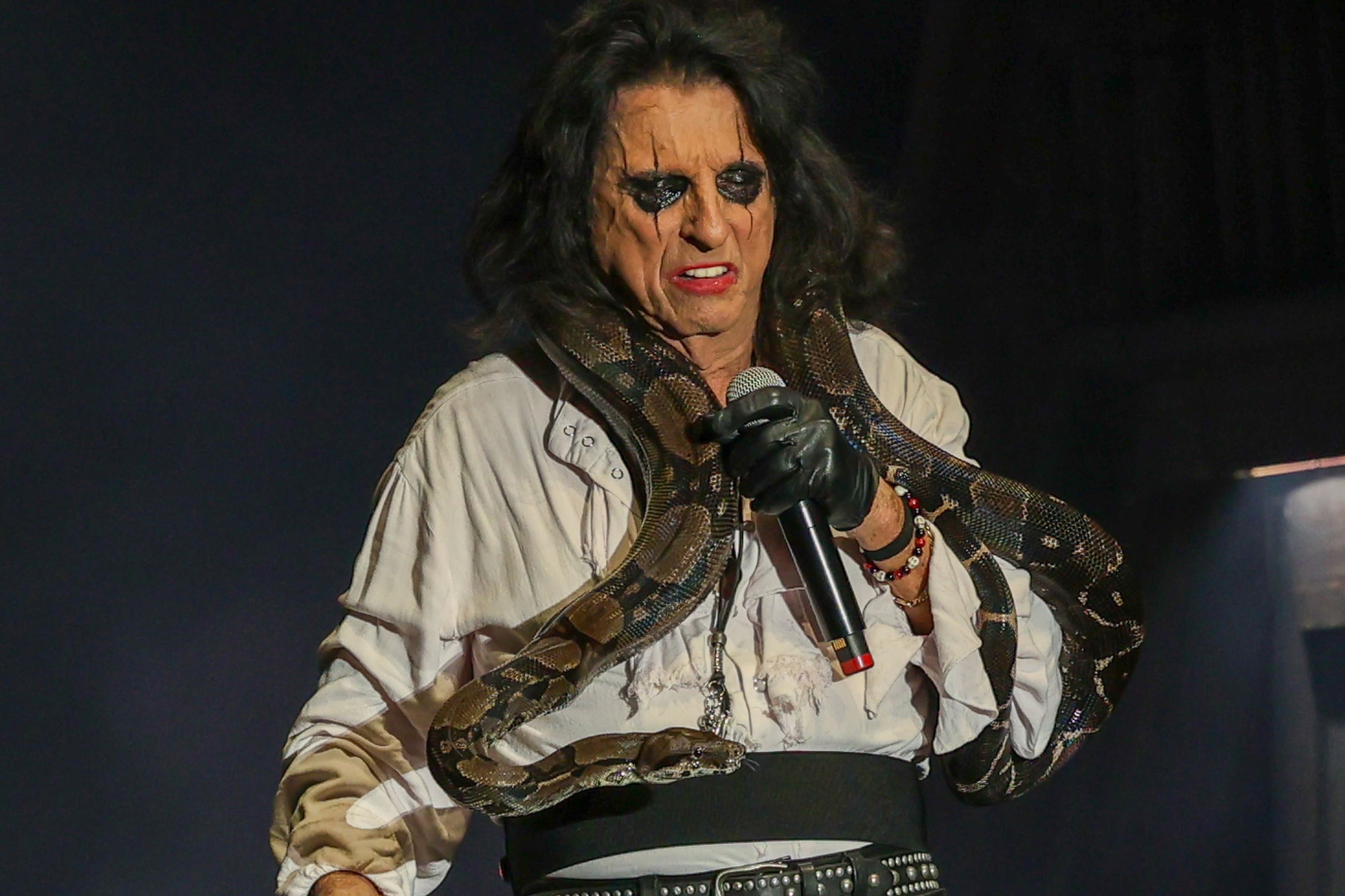 Cooper brought his bag of tricks along, including his infamous guillotine, straight jacket, and his latest pet snake, which Strauss bravely kissed as it wrapped tightly around Cooper.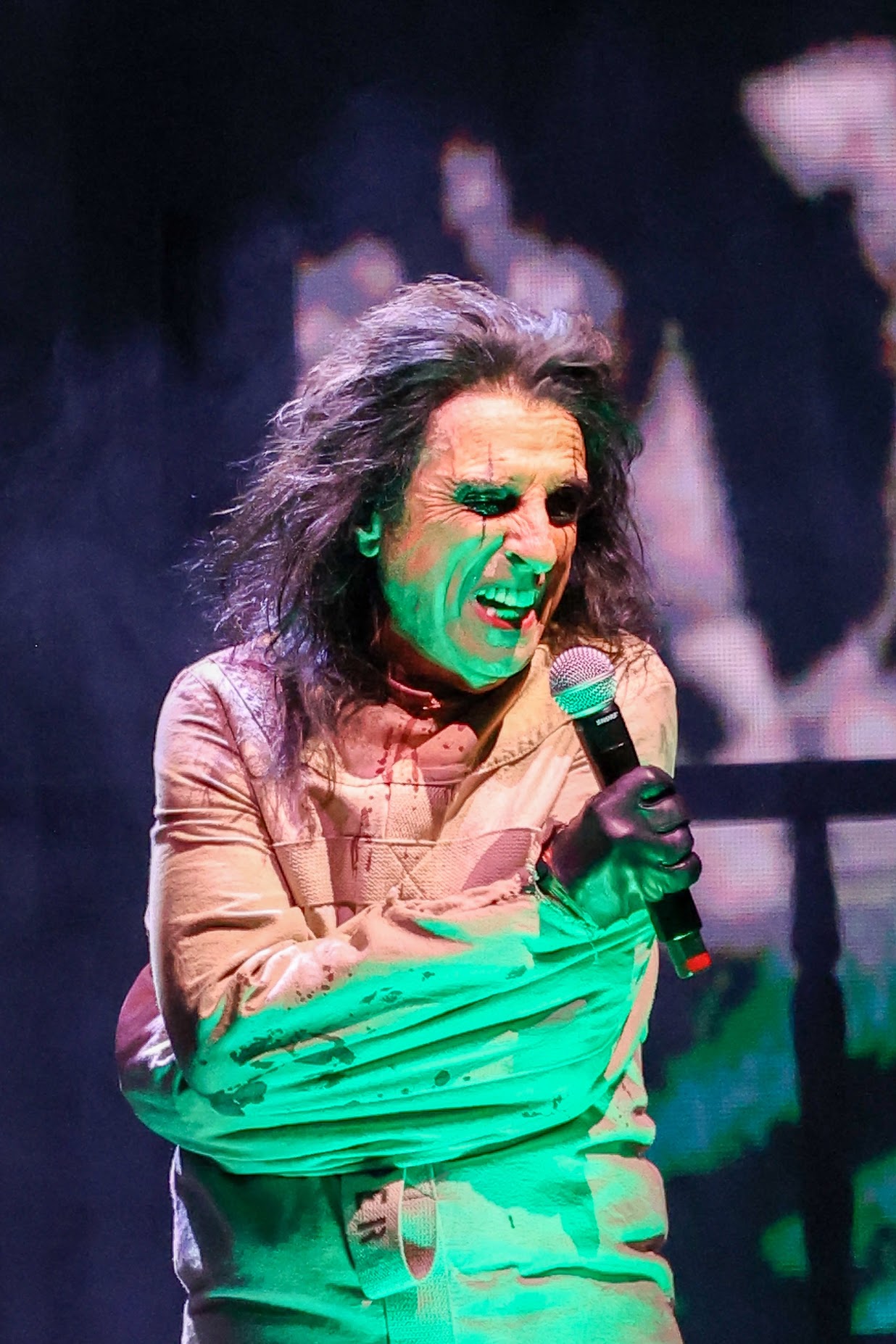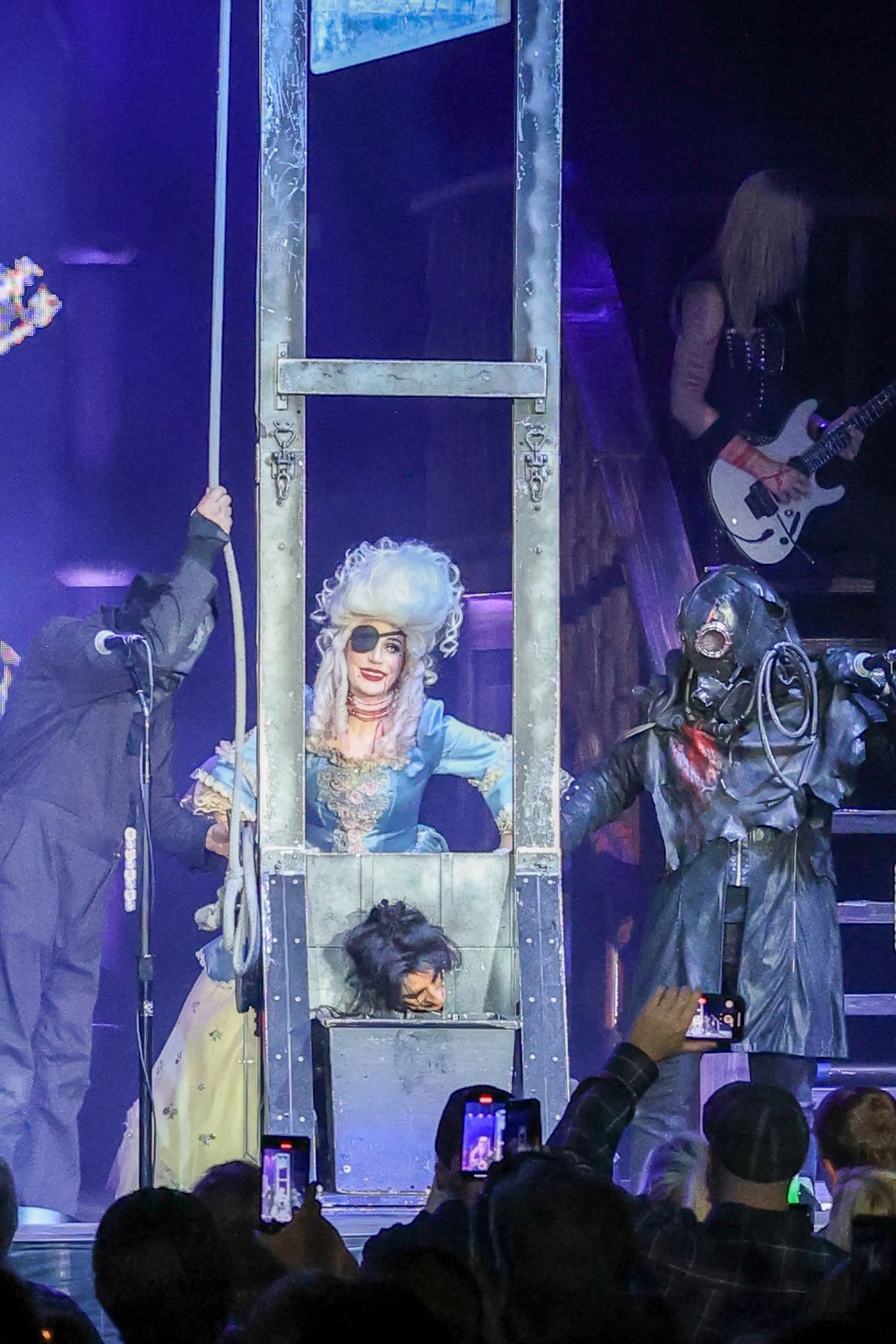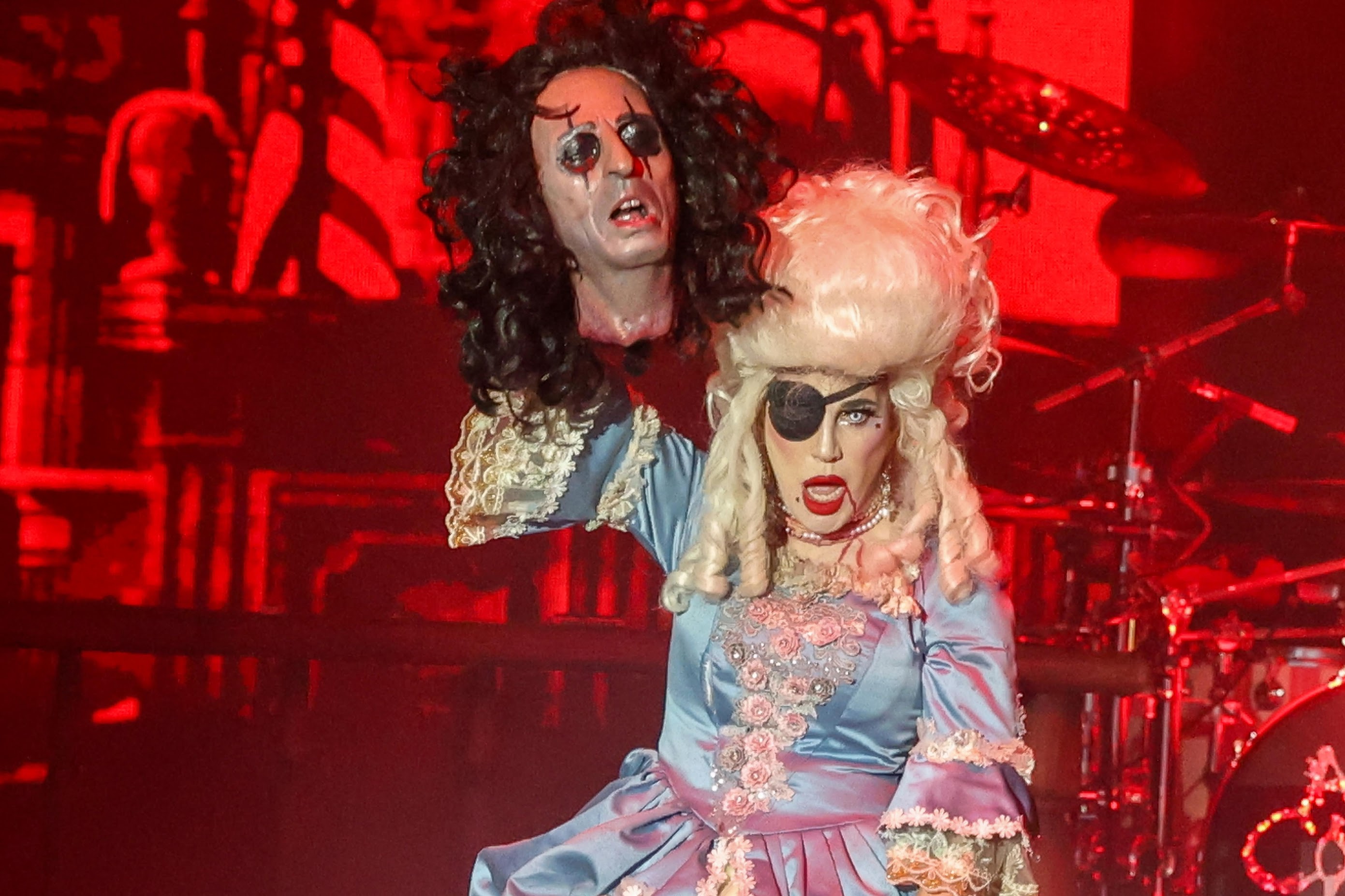 Behind the scenes, esteemed drummer Glen Sobel's virtuosity laid the rhythmic foundation for the concert, solidifying his reputation as a musician's musician. His subtle yet impactful nuances added a unique flair to the band's timeless classics.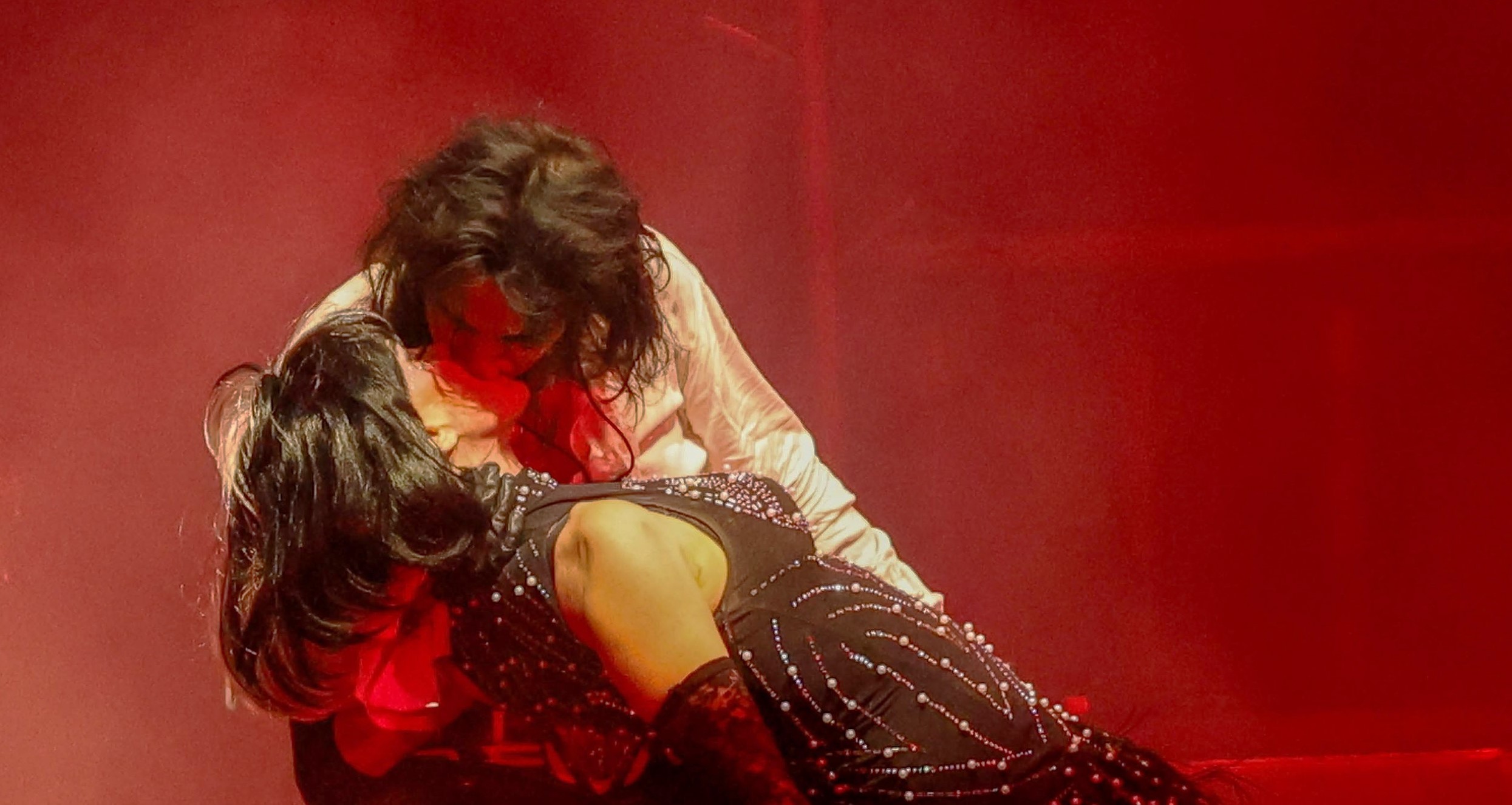 Additionally, Alice's wife, Sheryl Cooper, played an indispensable role in the show's narrative. She graced the stage in elaborate costumes, captivating the audience with her expressive dance moves and stage presence.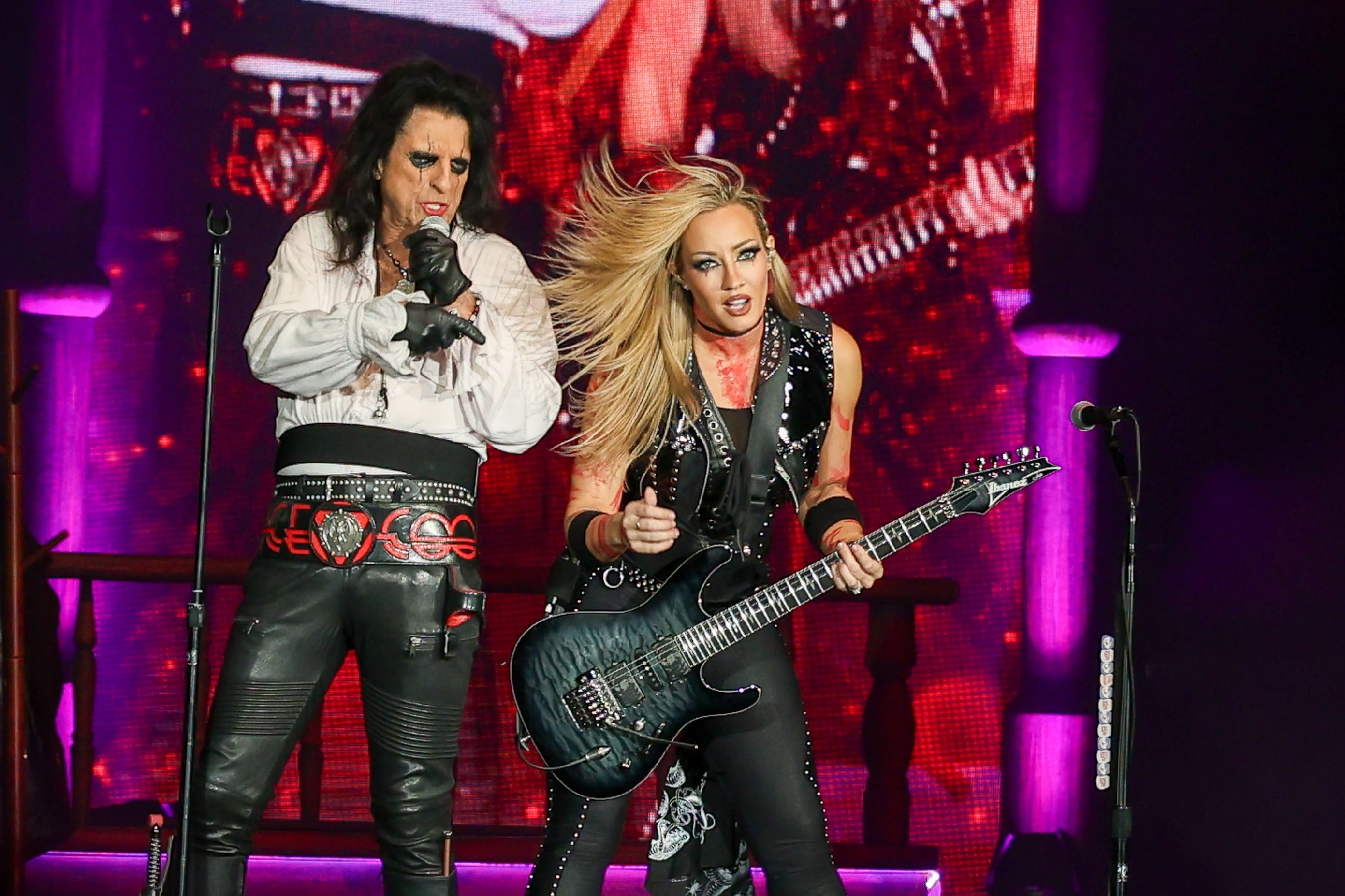 In essence, the concert at Vina Robles Amphitheatre was more than just a performance; it was a collaborative showcase of exceptional talent and artistry. Each ensemble member, not least the unmissable Sheryl Cooper, played a vital role in creating an immersive and unforgettable experience for the audience.