Progressive bluegrass quartet, the Henhouse Prowlers, announce the release of their new album, The Departure today.
For Henhouse Prowlers, the way that this album was created was a departure from the "normal" way they have made records in the past. The sense of collaboration and camaraderie that came out of the recording session was musically powerful and resolute. Especially in light of the isolation and uncertainty of the past year.
Every beginning has an end. Every end, a new beginning. Every departure, has an arrival.
The Departure was recorded and mixed by Jacob Belser at Primary Sound Studios, Bloomington, Indiana. 
Mastered by Randy LeRoy at Tonal Park, Takoma Park, Maryland. With production assistant, John Rice. 
All songs arranged and produced by Henhouse Prowlers.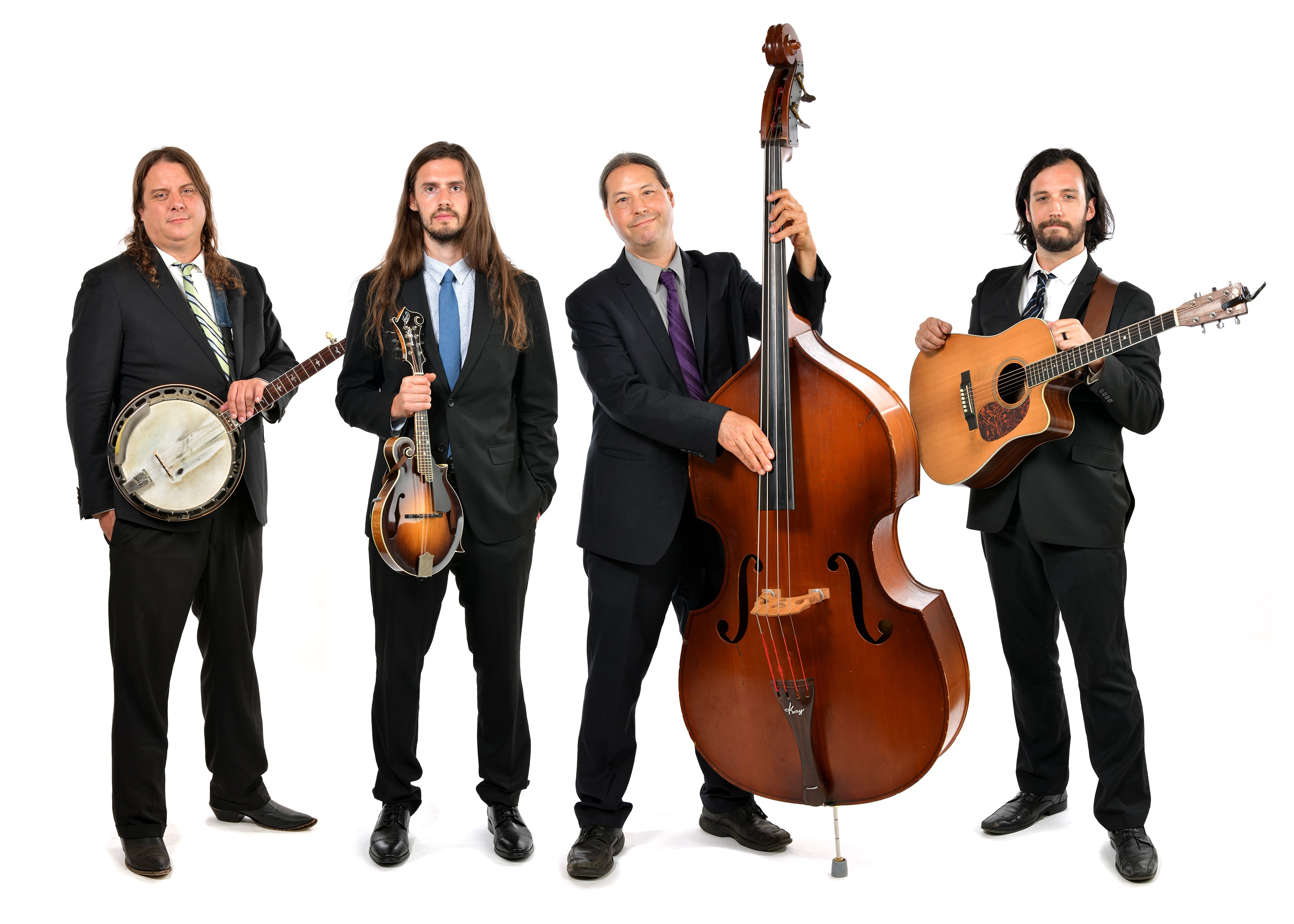 The Henhouse Prowlers are: Chris Dollar; (guitar and vocals), Jon Goldfine; (bass and vocals), Jake Howard; (mandolin and vocals), and Ben Wright; (banjo and vocals).
The original illustrations and album design for The Departure, are created by Bob Delevante of Delevante Studios in Nashville.
Henhouse Prowlers released acclaimed first single track, Short Branch Saloon, on March 26, from their forthcoming album, The Departure, on all streaming digital platforms.
Written by banjoist, Ben Wright – the song, Short Branch Saloon tells of a tragic story that occurred in Neenah, Wisconsin just weeks before the Henhouse Prowlers performed there; still fresh on the minds of bar patrons who shared the saga, with them.
You can watch the Henhouse Prowlers talk about the inspiration behind Short Branch Saloon, and their songwriting craft in this video, marking the release of the new track. https://youtu.be/4fjfMO4qQJ8
Upcoming noteworthy shows include:
May 29 – City Winery Chicago – The Departure Album Release Shows
May 30 – City Winery Chicago – The Departure Album Release Shows
June 4 – The Station Inn – Nashville, Tennessee
June 5 – John Hartford Memorial Festival – Morgantown, Indiana 
August 20 – Blue Ox Music Festival – Eau Claire, Wisconsin
September 5 – Delaware Valley Bluegrass Festival – Woodstown, New Jersey