The Drive-In style set up at the ranch was in the same fashion as going to the movies, except this movie theatre had a real PA system. Cars were parked in rows and the social distance tailgating was highly successful. There were limited VIP tables set up in front of the stage for a bit more intimate viewing. Robert Randolph started the show with some of the members and introduced Devon and Duane a few songs in. At that point, the musicians on stage were from five different bands. With this kind of eclectic mix of musicians and incredible improvisational skills on hand, anything can happen and it did. The show was unrehearsed other than a run-through of a few songs at soundcheck.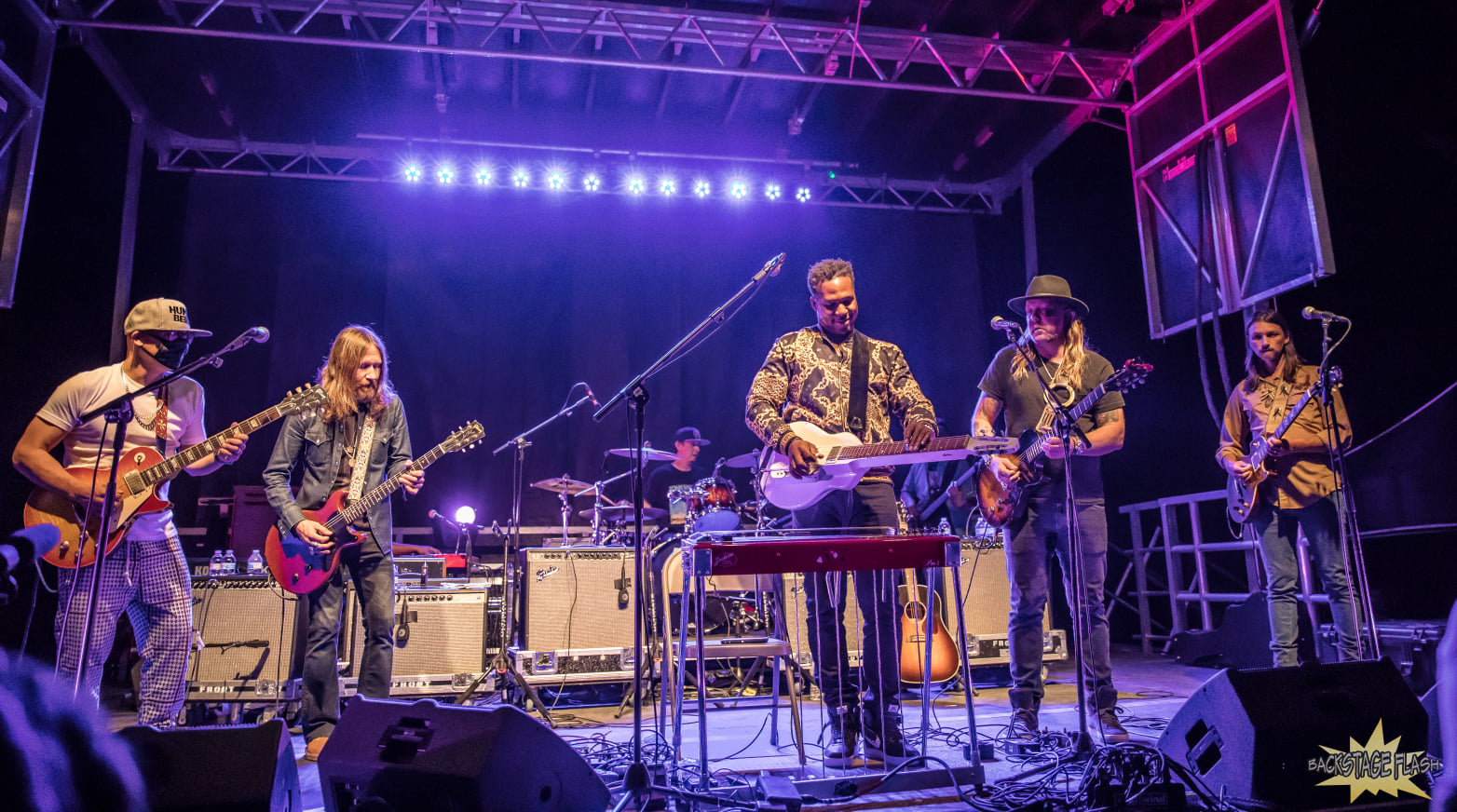 The setlist consisted of classic tunes such as Foxy Lady, Midnight Rider, I Shot the Sheriff, and many other cool tracks with a little different spin on them. Each player brought their own sound, style, and technique to the table, leaving a virtual attack on your musical tastebuds. The audience fully embraced what was happening and the set was exciting and unpredictable, just the way a jam should be. These musicians have abilities beyond the norm and even in these troubled times of uncertainty everyone forgot about it for a few hours and had a great time.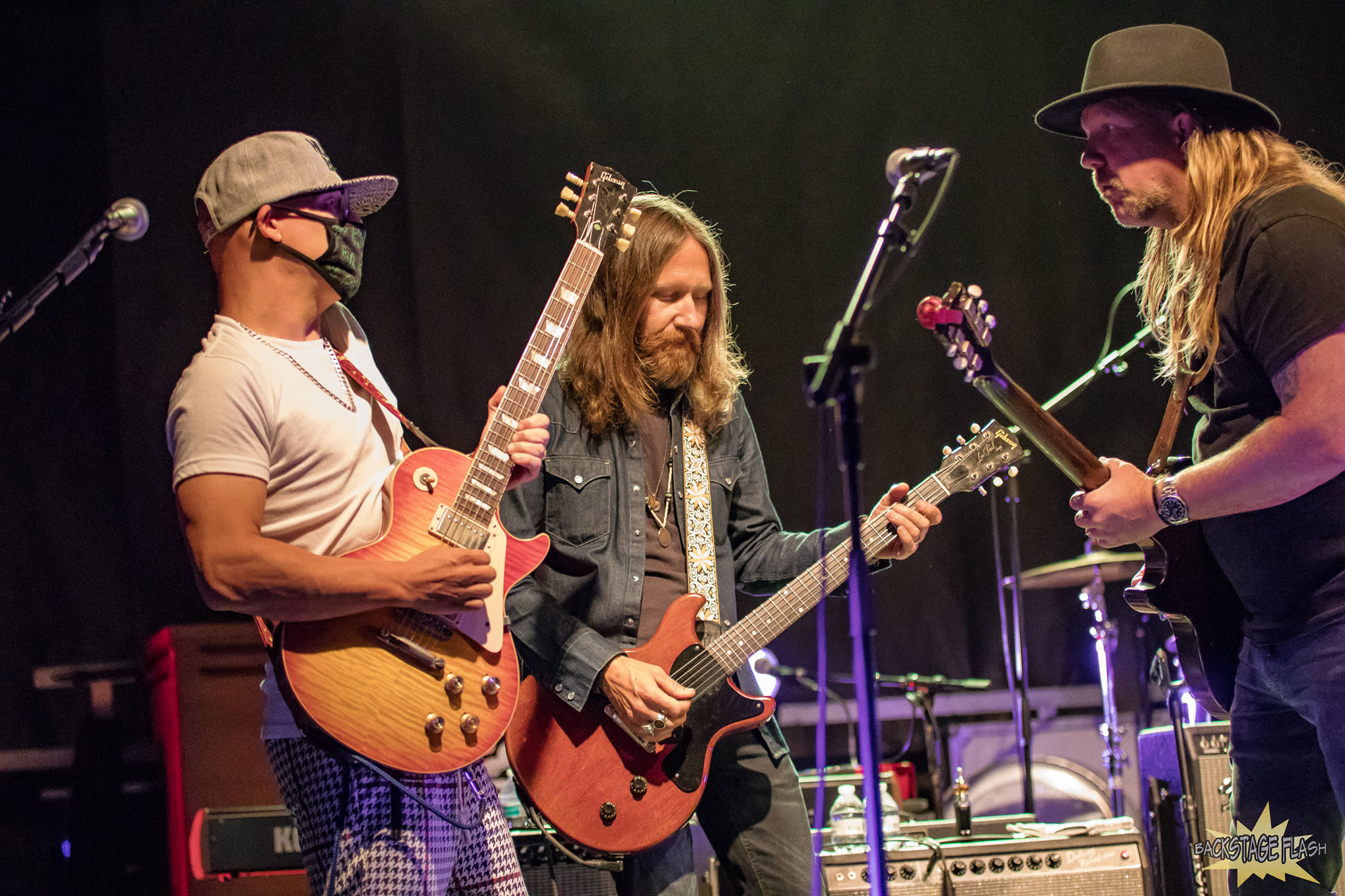 Check out more photos from the show.
High Plains Buffalo Jam - Cheyenne Wyoming 7/25/2020
Terry Bison Ranch hosted a super jam last night at the ranch.  The guitar army consisted of 
Robert Randolph
Devon Allman & Duane Betts - (Allman Betts Band)
Charlie Starr - (Blackberry Smoke)
Adam (Shmeeans) Smirnoff - (Lettuce)
Adam Deitch -(Lettuce) - drums
Deshawn Dvibes Alexander - keyboards
Nick Schendzielos - bass