Nobody in the current concert and touring scene has done more to up the ante for music festivals and "happenings" than the String Cheese Incident. This should come as no surprise to some.  In addition to pioneering their own unique sound and instrumentation, the band has evolved with its fans over the years. They started their own record and ticketing companies to keep their CD releases and events reasonably priced and under their control. Their Incidents have grown monstrously elaborate over the years, with crazy multi-media sights and sounds. It's not uncommon at an Incident to see dozens if not hundreds of floats toting their trademark Jellyfish in addition to fan inspired creations. When SCI comes to town, so does the circus. They've certainly made friendly in the performing arts community and collaborate constantly with different entities to keep their live Incidents evolving for the better. Though many wonderful happenings have manifested through SCI over the years, they have undoubtedly topped themselves each time they hold a festival at Oregon's rural Horning's Hideout grounds.
The Hideout is nestled just eighteen miles from downtown Portland. Once you exit at North Plains and venture into the woods however, it feels as if you were one-hundred and eighteen miles from the nearest gas station. Bob Horning generously lends his property to String Cheese and family for a four-day weekend festival that is certainly not annual. It's becoming more-and-more of a special occasion as the band's fan-base grows. The first Horning's Incident was in 2000 and every year the caliber and number of artists that support SCI gets bigger and more diverse. The venue itself is a Peacock Nature Preserve, most commonly a venue for Weddings and much smaller personal events. When the circus comes to town six-thousand some Cheese Heads make this thickly wooded paradise their camping village for four crazy nights. The lucky loyals who arrive Thursday are treated to the choice wooded camping on a hillside that has been dubbed as "Slanty Town" (a throwback to SCI's song "Shantytown".) Those who couldn't make it early still get to set up their varied elaborate camping setups in a few camping field areas scattered about. The property offers swimming and fishing in a pristinely welcoming lake onsite. Local vendors bring an impressively large variety of healthy and standard festi-food as well as a never-ending array of souvenirs, merchandise, clothing, glass, and apparel. Imagine any other festival you've ever been to but much more thought out for the patron's health and well-being.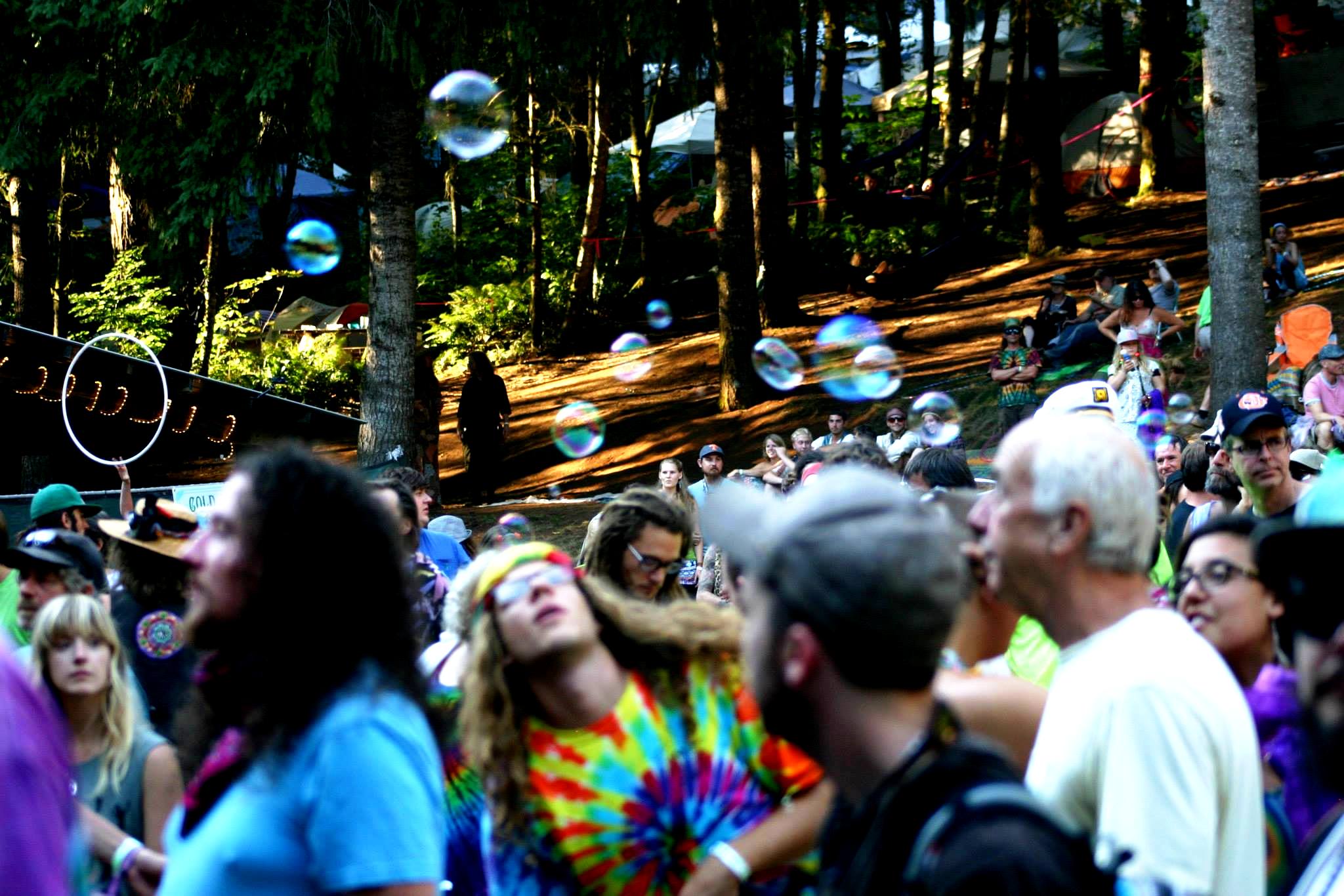 The venue totes two "official" mainstage areas and a camping area stage for yoga, spoken word, and workshops. The two venue stages "Sawmill" and the main stage are only a short walk from each other and you don't end up missing much of anything thanks to well thought out logistics. The way to make the best of your Horning's Incident is to wander into the woods after Cheese is finished, make new friends, happen about a surprise pick with unexpected guests while keeping your heart and mind wide open.
This year String Cheese Incident headlined Friday through Sunday leaving the drummers Mike Travis and Jason Hann's EOTO project to headline Thursday. The variety of talent at Horning's Hideout this year was unmatched by any festival I have ever been to. Thursday featured a strong performance from John Brown's Body who came all the way from Upstate New York to grace the Horning's stage. They, and nearly every other performing artist, noted the beauty of the setting. When EOTO took the stage I was a bit reserved since I had never seen their completely improvised on-the-spot electronic duet. Travis handles samples, bass, and guitar with Hann taking on vocals, drums, and modulations. As it turns out, these guys put all the DJ-of-the-week pop acts to major shame. Instead of flailing their hands to boast their ego to a pre-recorded set, everything is extremely interactive and created on the spot.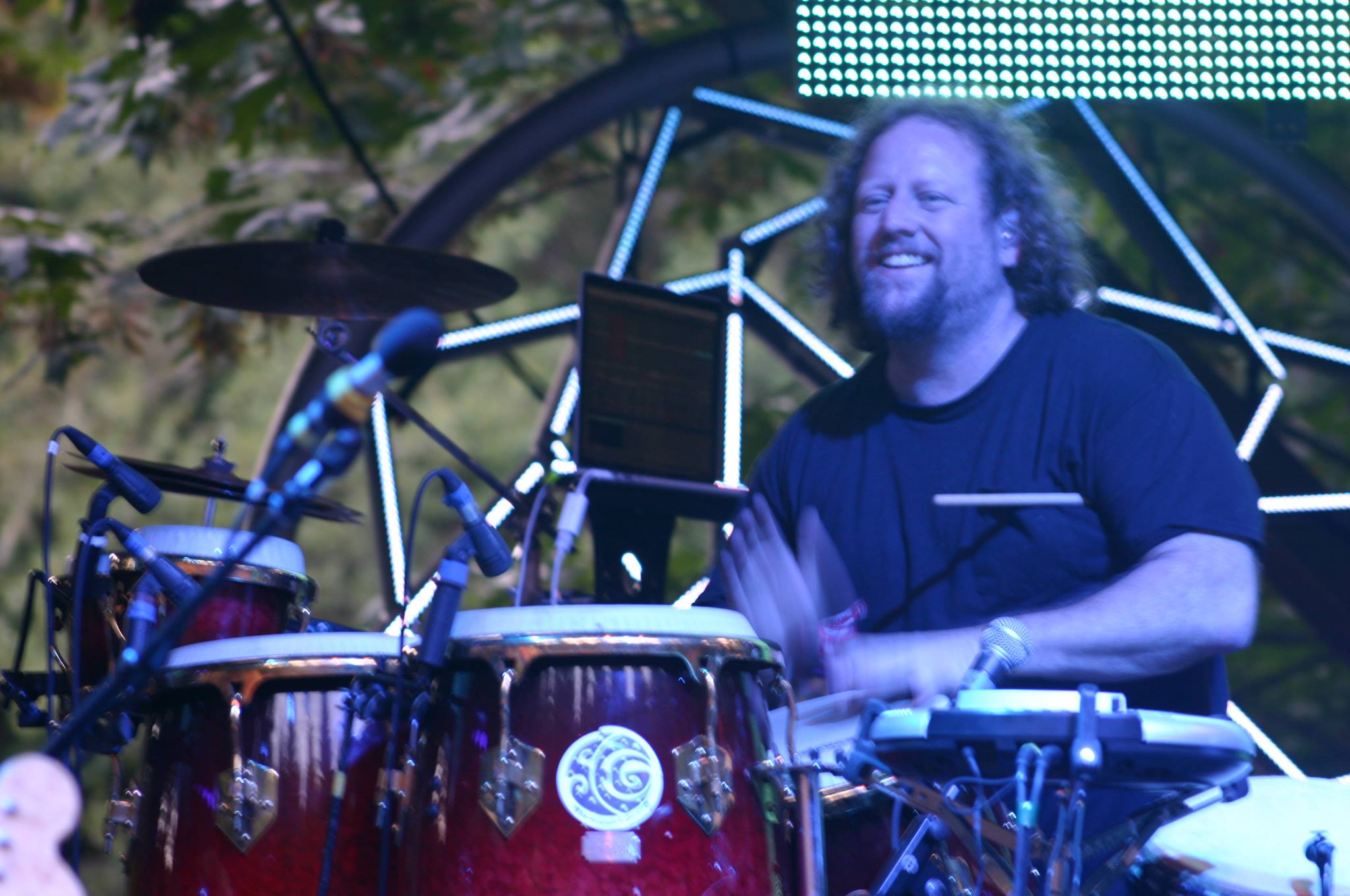 Friday offered some solid support with Scott Law & His reunion band. Scott, a String Cheese Family Member and regular of Horning's is a steel guitar god and has become legendary in the scene for his clean and lighting fast blues guitar work. Seeing Scott is always a highlight of any festival you're lucky enough to catch him at. One of my most looked forward to sets of the weekend was Steve Kimock with Bernie Worrell. The two have been collaborating on the road as their primary projects for about a year now and keep it fresh every time they play. For those who aren't aware of the greatness of Kimock, do your homework. Worrell is a god and founder in the funk world, as a co-creator of Parliament Funkadelic and a full-time touring member of Talking Heads, it's a wonder he's still so actively performing. The two threw down one killer set with support from Steve's son John Morgan on drums. String Cheese's "warm-up" night was generally well received breaking out such classic originals as "Lost", "Boo Boo's Pick-A-Nik", and "Black Clouds." I was surprised to hear the Michael Kang rarity "Climb" which they rarely bust out. Friday also brought out some of their most beloved covers with "Land's End" and "Lonesome Fiddle Blues." Guitar-god Kimock showed up to close out the first set with a Latin-flavoured "Search." Night 1 of Cheese was great, but to be topped by Saturday if you could believe.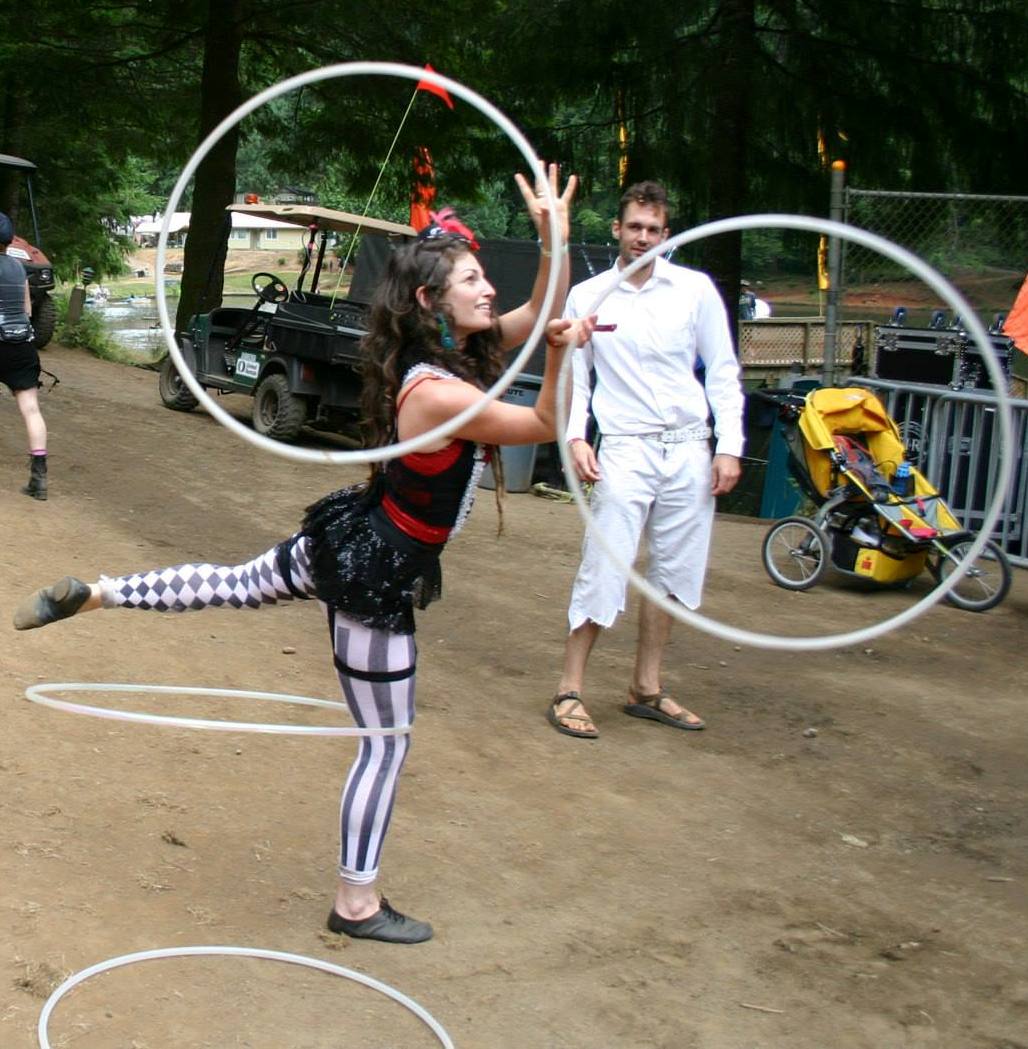 One of the joys of the Horning's festival is that it brings, East, Mountain and West Coast performers all to one stage. Tim and Nicki Bluhm are becoming treasured Pacific performers with their bands "[Nikki and] the Gramblers", "Brokedown in Bakersfield" (featuring buddy Scott Law), and "The Mother Hips." Brokedown and the Hips supported the Horning's festival Saturday afternoon. Brokedown in Bakersfield is a Honky-Tonk Electro-Jam revue bringing back the sound the "The Byrds", "New Riders of the Purple Sage" and others pioneered in the late 60s/early 70s. With Tim and Nikki's loveable stage chemistry and vocals combined with Law's souring country-style leads, "Brokedown" really mixed things up at Hornings. "The Mother Hips" was the under-dog highlight of a strong festival. Featuring Scott Thunes on bass (most famous for his long-time stint with Frank Zappa's 80s band) and Tim Bluhm it's a psychedelic-folk punk melding that defies description. Check these folks out ASAP. If this wasn't enough, jazz guitar legend John Scofield brought his UberJam Band project to Hornings to open for SCI on Saturday. Scofield got famous in the 1970s playing with George Duke and Billy Cobham. He was immortalized as the years passed with endless solo work and his collaborations with Miles Davis on three different recordings. Scofield's most contemporarily praised recording is a project from 2002 called Uberjam. Featuring drum-machine Adam Deitch and rhythm guitarist Avi Bortnick amongst others, it was a snappy throwback to where jam intersects with jazz. The 2013 Uberjam Band tour featured Andy Hess on bass in addition to Deitch, Bortnick and Scofield. John addressed the crowd between each song, introducing the new Uberjam release up-and-coming, offering humbling thanks and salutations to Cheese for having him.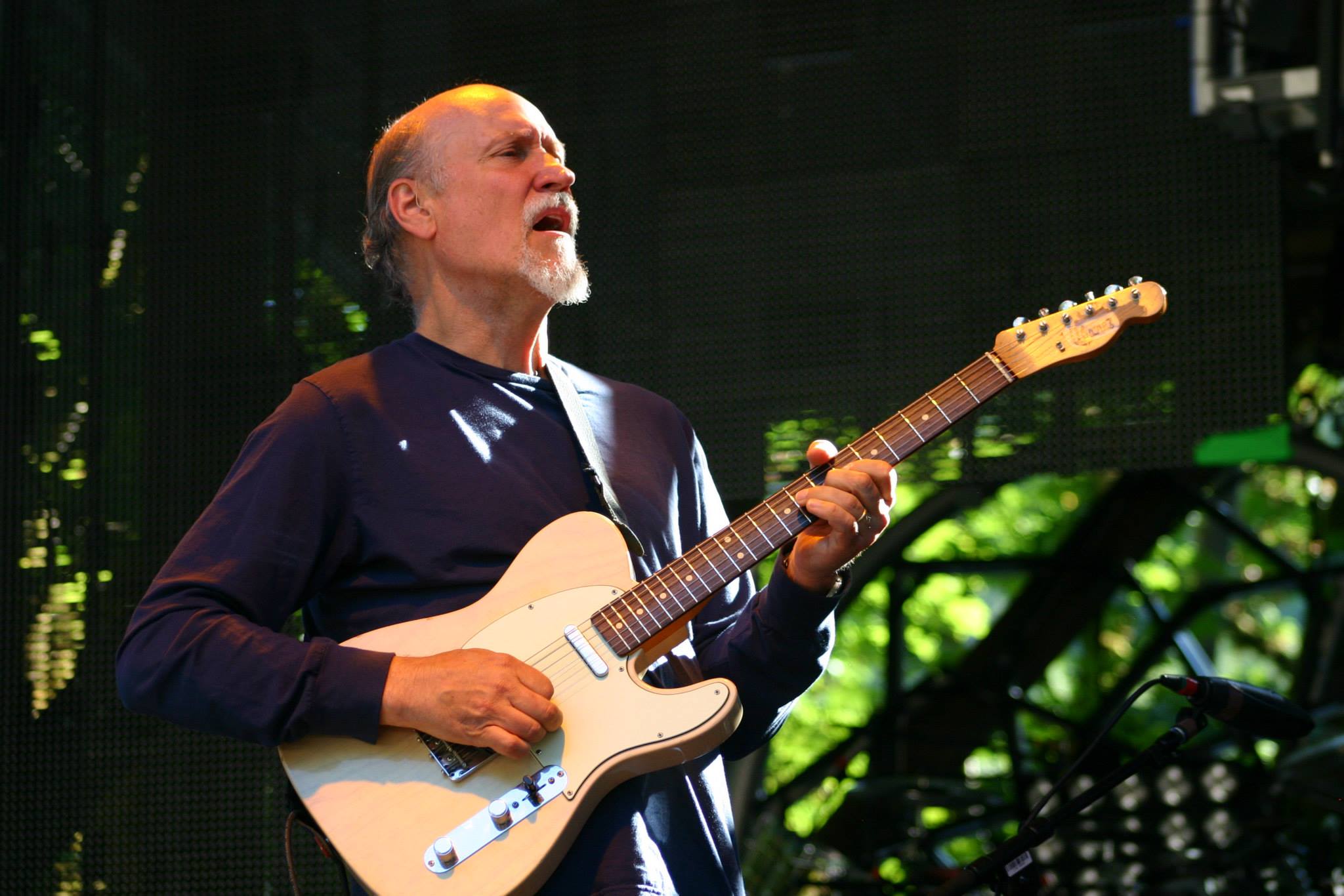 String Cheese Incident's Saturday night set was highlighted by an extended cover of Weather Report's "Birdland", crowd favorites like "Cedar Laurels" and "Just One Story," but most importantly the ritual performance that opened their second set. Looking only at the setlist reveals a 32-minute "Shebang Jam" to open Set 2. What you could have only witnessed at Hornings was half an hour of performers varying from Fire Spinners, Dancing Gypsies, Freaky Stuntmen and elaborate firework shows. Even beginning to describe the mayhem simply wouldn't do it justice. Check out Grateful Web photos on Facebook for full photo coverage of the Ritual Performance. Sunday was a mellow day. A day to take a dip in the lake, check out the grounds and see when you missed and catch up with old friends. Speaking of old friends, Del McCoury Band opened up for SCI the closing night of the festival.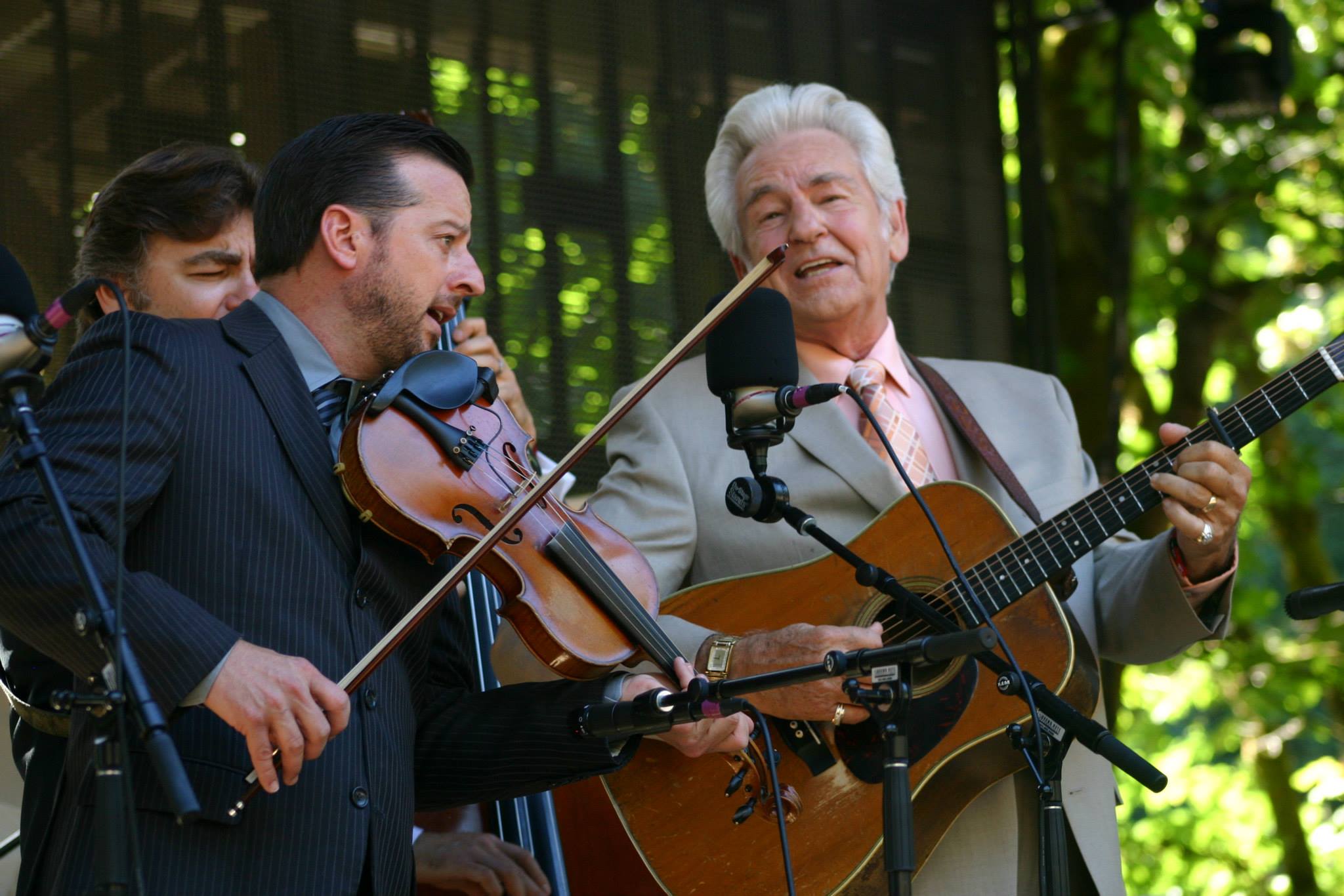 Del's trademark vocals and never-fading smile make the 72 year old bluegrass legend a staple of Nashville and an extreme rarity and special treat for SCI and Horning's fans. As lead vocals and rhythm guitar of Bill Monroe's Bluegrass Boys in the mid-60s, his footprints are deeply established as the stuff of legend. His band is his sons and nephews, Rob (banjo) , Ronnie (mandolin), Jason Carter (fiddle) and Alan Bartrum (bass). Together they stand next to two mics and create Del McCoury Band bluegrass. A special treat indeed. Of course Del & The Boys sat in for various moments of String Cheese's semi-bluegrass Sunday first set. The classic combo of "Little Hands -> Dudley's Kitchen" got the crowds expectations high. When Keith [Mosely] belted out "Catfish John" to follow, we all knew we were in for a powerful night. The McCoury Boys guested for most of "Catfish", "MLT" and Del joined on lead vocals for a souring cover of "Cold, Rain & Snow." The real highlights for me came in the second set with the now-rare Billy [Nershi] led "Windy Mountain" and the show closer "Desert Dawn". Cheese certainly broke out some special less-played tunes for their most loyal crowd of followers.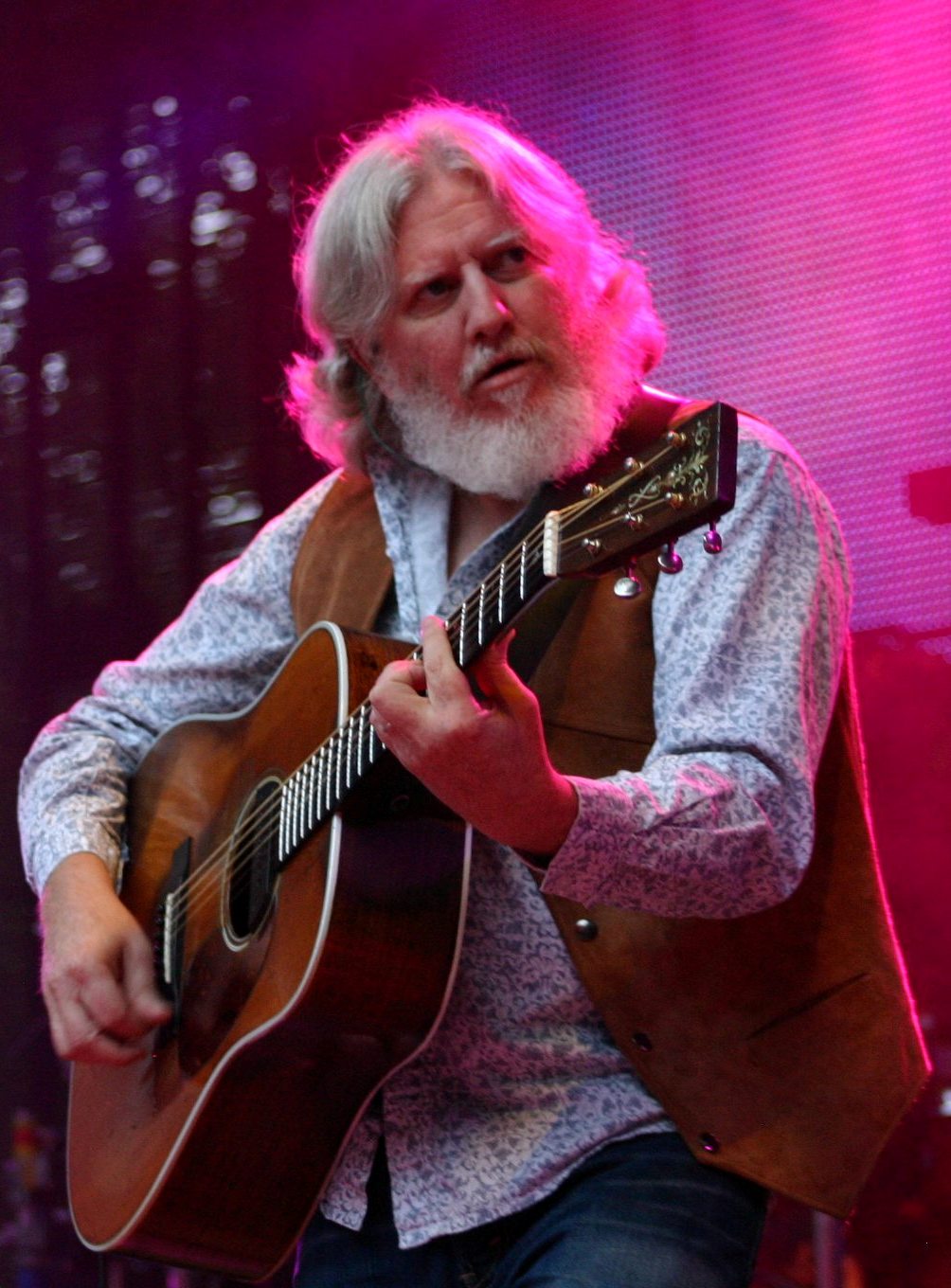 Four special nights of music, collaboration, dancing, love, etc. wrapped up Horning's Hideout 2013. Many say that was the last SCI Horning's festival for a while. Hard to give an official word on that, but if so I was thrilled to have been given the opportunity by String Cheese Incident and Madison House to cover the entire four-day event. Big thanks to the venue as well for allowing such a special band and production to make the most out of the unmatched surroundings. All of the String Cheese music is available for download off of livecheese.com and I'm sure plenty of solid audience recordings will surface on archive.org as well. Until next time, be good to each other. Can't Wait Another Day!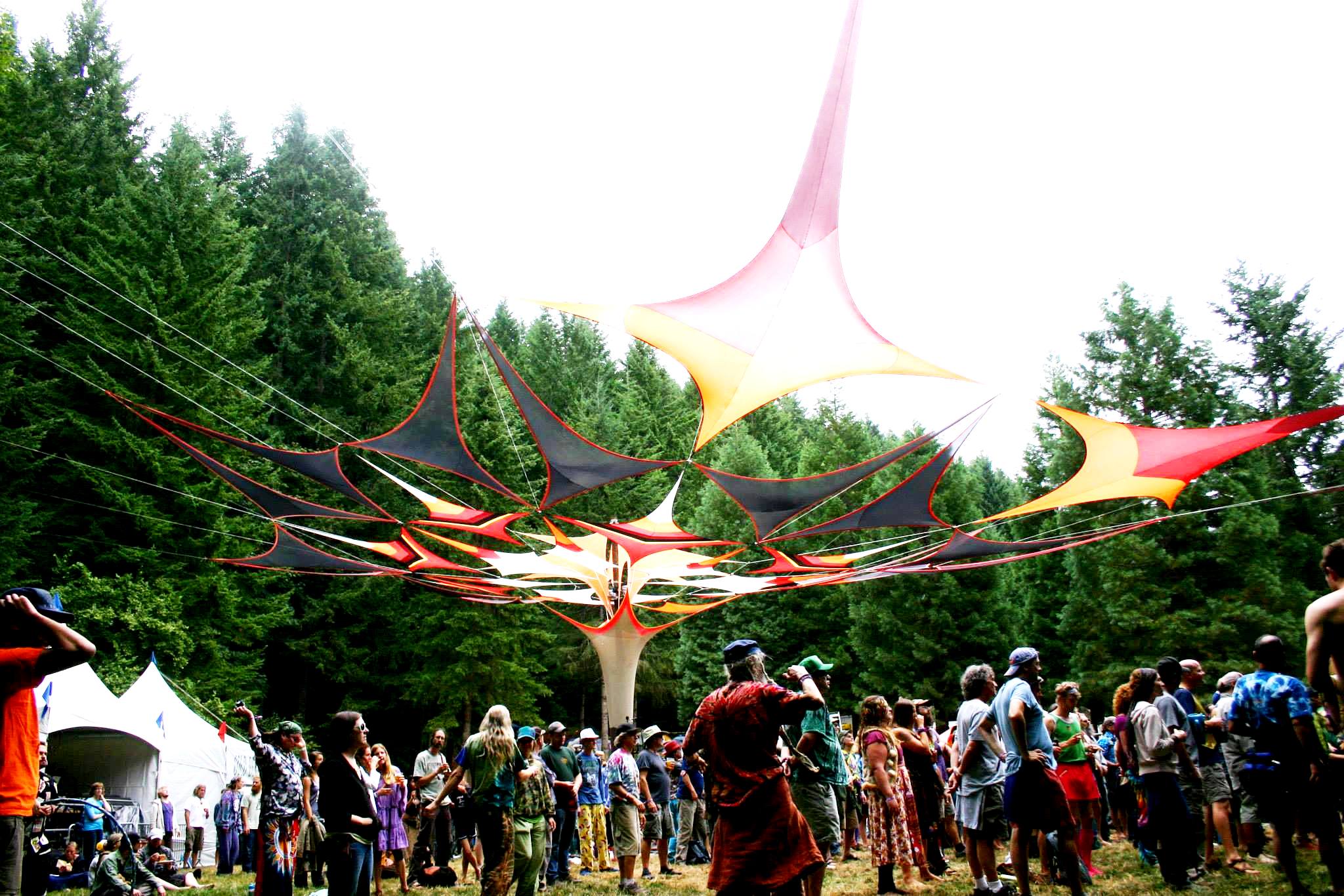 Check out more photos from Horning's Hideout 2013:  Friday | Saturday | Sunday