Hot Tuna continued their 50th-anniversary tour, which they began last year with a stop at the historic Lobero Theatre in Santa Barbara. The midweek show on February 19th featured an opening set by the iconic David Bromberg and his quartet. Both bands have made numerous appearances at the Lobero over the years, including past shows together, so it was no surprise that the event was a sellout.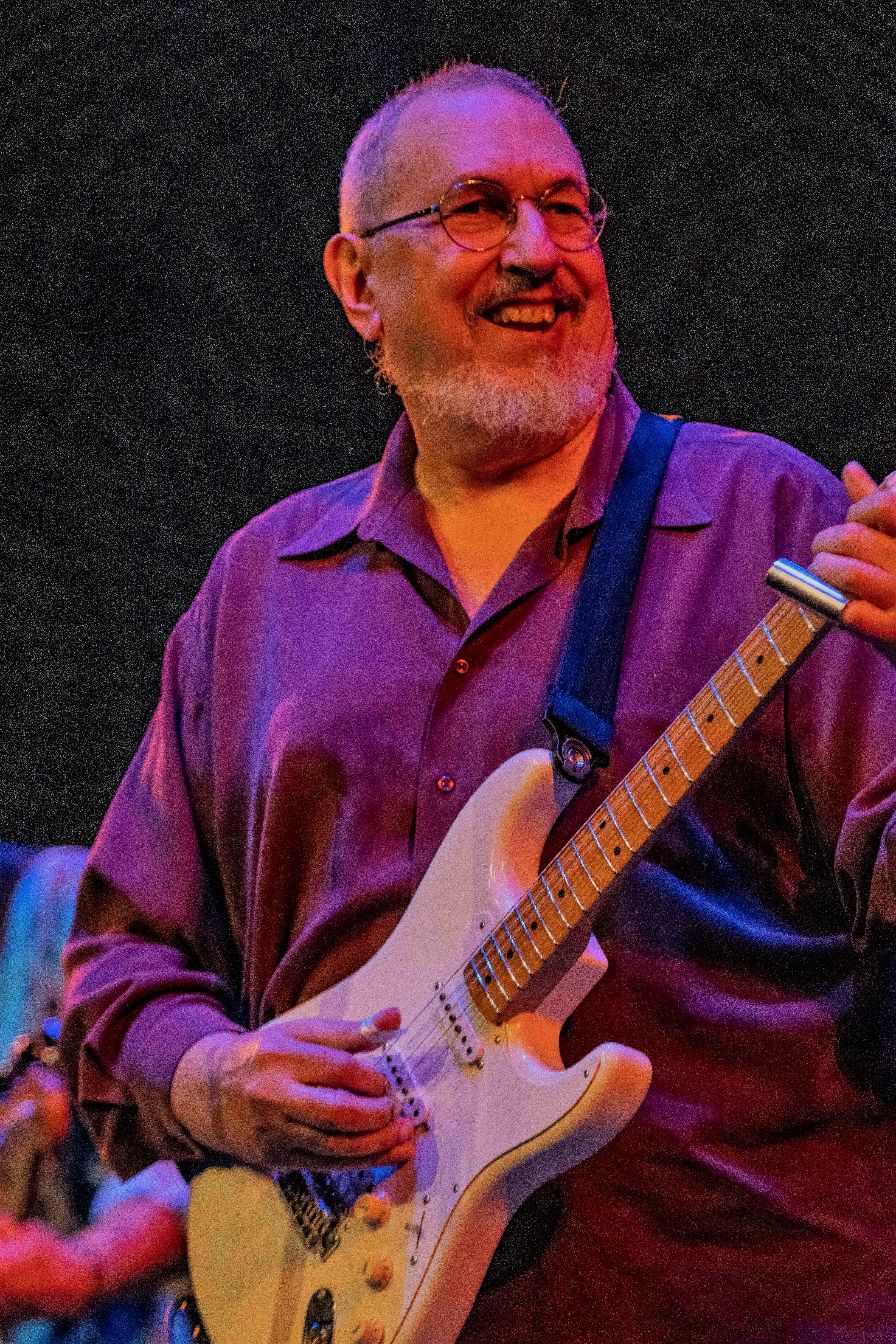 Bromberg opened the show with a talented trio of backing musicians and played a well-received set. Bromberg shot to fame back in 1970 with a hit cover of the Jerry Jeff Walker classic "Mr. Bojangles." The song appeared on the live album of the 1970 second annual Atlanta Pop Festival. Coming a year after Woodstock, the event drew a massive crowd and offered one of the most impressive musical line ups of the decade. The hit song catapulted the singer-guitarist from a much sought-after sideman to a bona fide pop star in his own right. Bromberg was an early proponent of mixing multiple musical genres, including folk, country, blues, gospel, and bluegrass. But by 1980, Bromberg burned out from touring and stopped performing for over 20 years. He used his time to learn to build and repair violins and still runs a violin store in Delaware.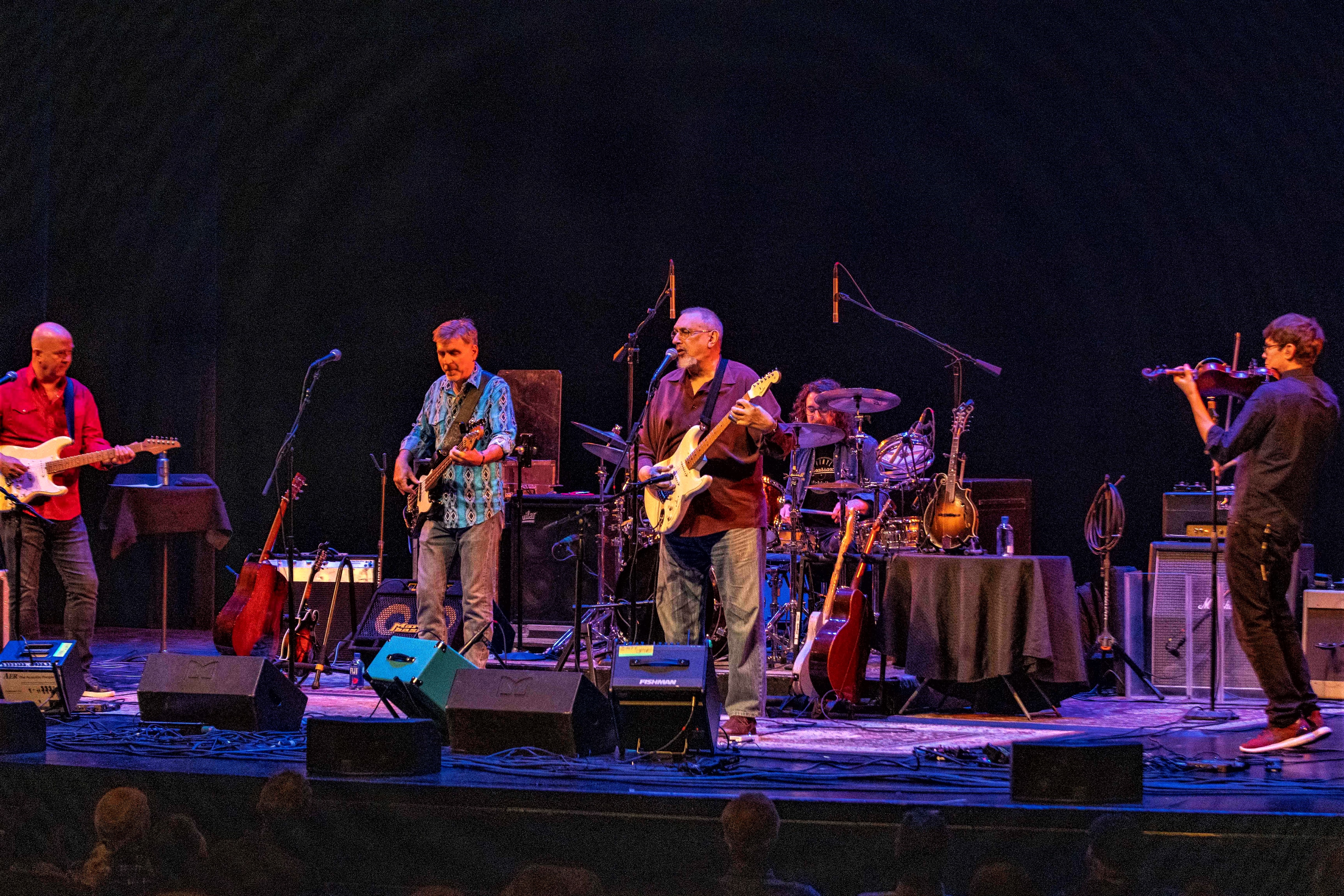 Finally, in 2002 Bromberg came back to performing and recording. At the Lobero show, the masterful songwriter showed his wit with friendly banter between tunes and insightful and humorous lyrics in his songs. Bromberg meshed perfectly with his backing musicians including, Mark Cosgrove (guitar and mandolin,) Nate Grower (fiddle and mandolin), and Suavek Zaniesienko on bass and Josh Kanusky on drums. Towards the end of the set, Jorma joined Bromberg for a spirited guitar duel. The set ended with a beautiful bluesy a cappella song by the quartet.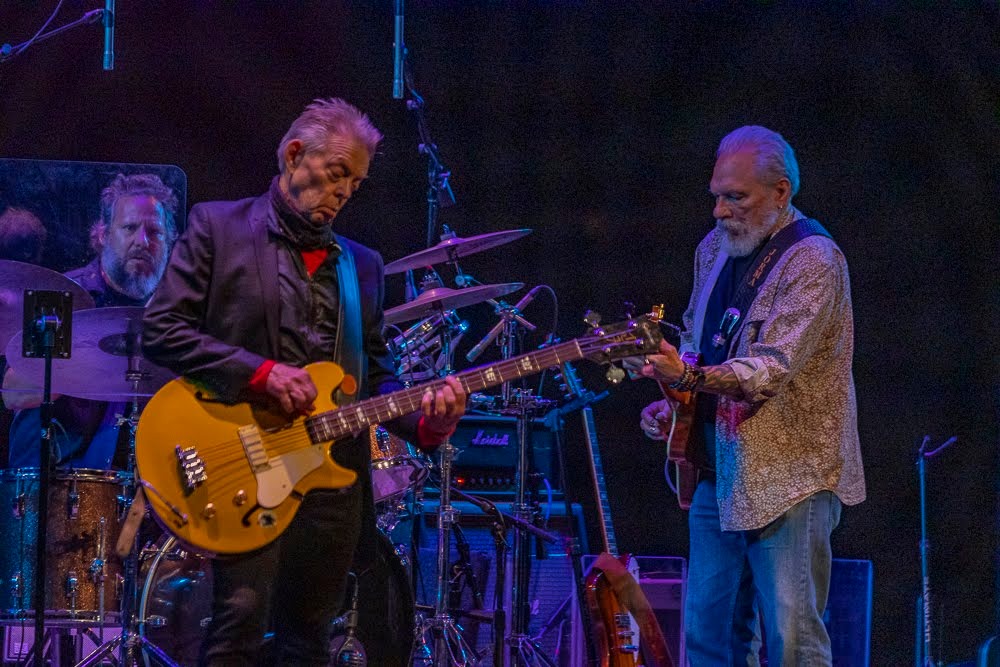 After the intermission, Hot Tuna came out blazing in their advertised electric mode. In past appearances at the Lobero, the band has played both acoustic and electric sets, but this tour is all-electric classic blues-rock tunes. The 79-year-old singer-guitarist Jorma Kaukonen and 75-year-old bassist Jack Casady, astonishingly, have been playing together since 1958. The duo played in the original Jefferson Airplane, in the 60s, including the Woodstock appearance. They went on to form their own group, Hot Tuna, in 1970 with iconic electric violinist Papa John Creach and a slew of rotating rock greats from the San Francisco rock scene.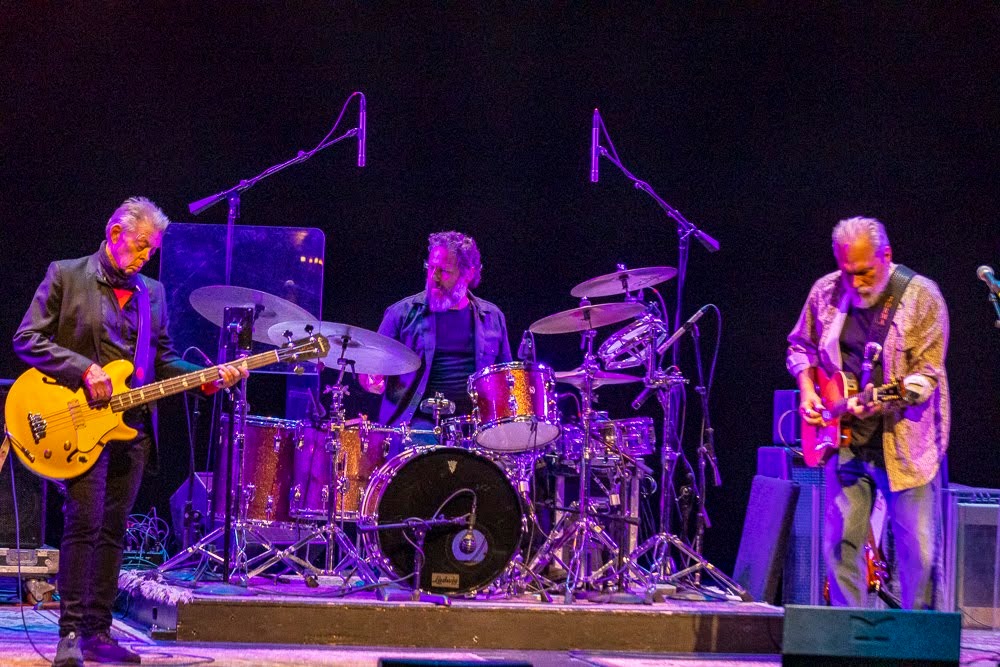 The band has endured in one form or another, led by Kaukonen and Casady, longer than most any rock band in history. The group, which included drummer Justin Guip, tore through a nostalgic set of tunes from their vast Hot Tuna catalog and an Airplane gem, (Good Shepherd). The band also jammed three classic blues covers, "Death Don't Have No Mercy," by Reverend Gary Davis, "Rock Me Baby," by B.B. King, and "Come Back Baby" by Walter Davis. The band received a standing ovation for the well-received blues-drenched set.