Hot Tuna is not just a concert but also an event.  Folks can categorize their music as Blues, Folk, Psychedelic, Americana, or Blues Rock and they would all be right. I have been fortunate to have been listening to Hot Tuna since I was a youth. I have seen Jorma and Jack play electric, acoustic, and with the Jefferson Airplane reunion. They have been part of the soundtrack of so many friends' lives as well as mine.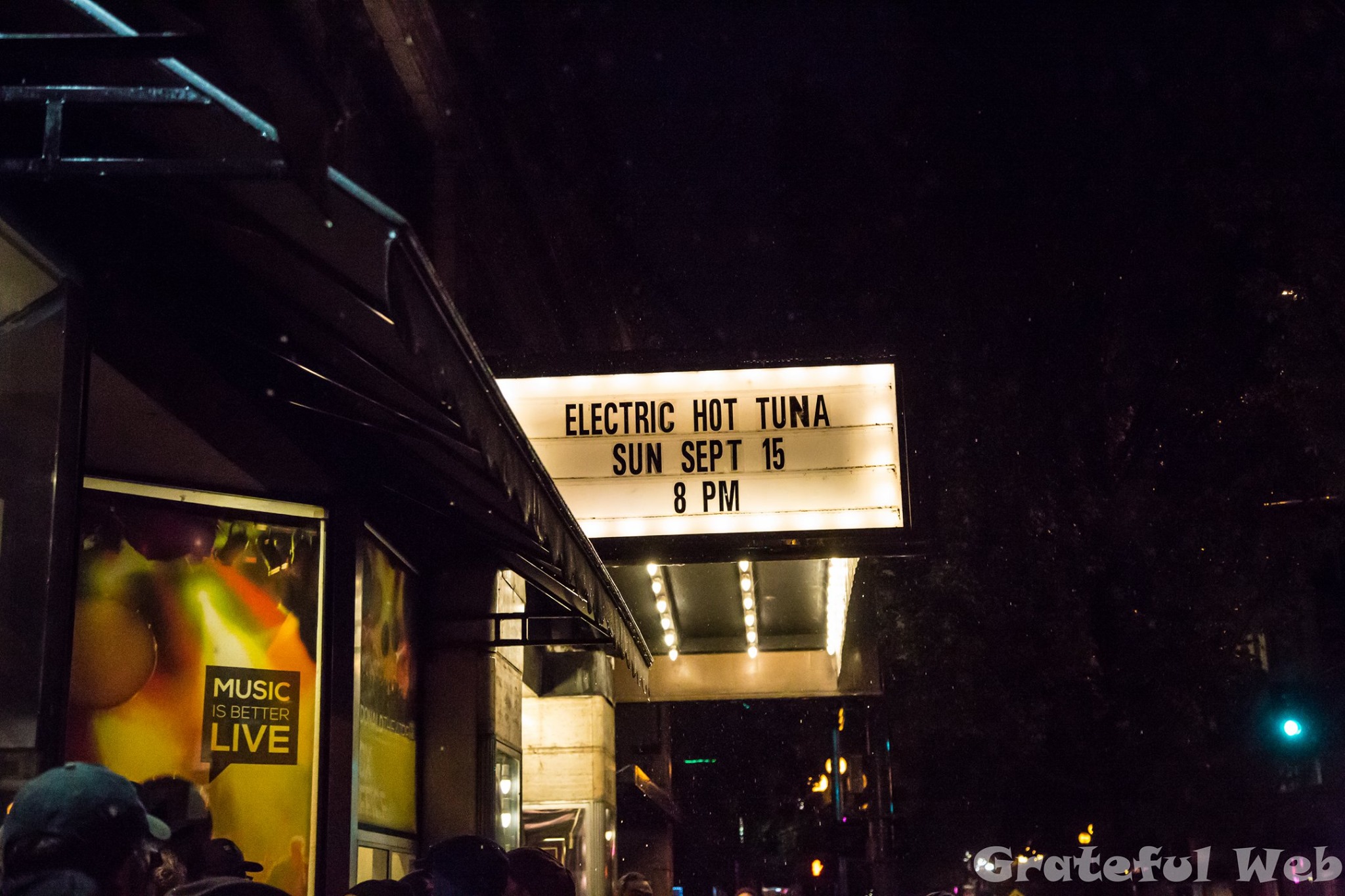 Hot Tuna came to our town as part of the 50th-anniversary tour.  Jorma and Jack played as an electric trio with 3-time Grammy winner Justin Guip. The concert was a musical tapestry of timeless songs that carried us in a flowing motion through decades of story and sound. The musicianship of Jorma and Jack has a level of professionalism and joy that one might only find with people who have known each other over 60 years, Justin Quip has a solid rhythm with amazing timing, sensibilities and heart. His drumming fits perfectly with the Hot Tuna sound.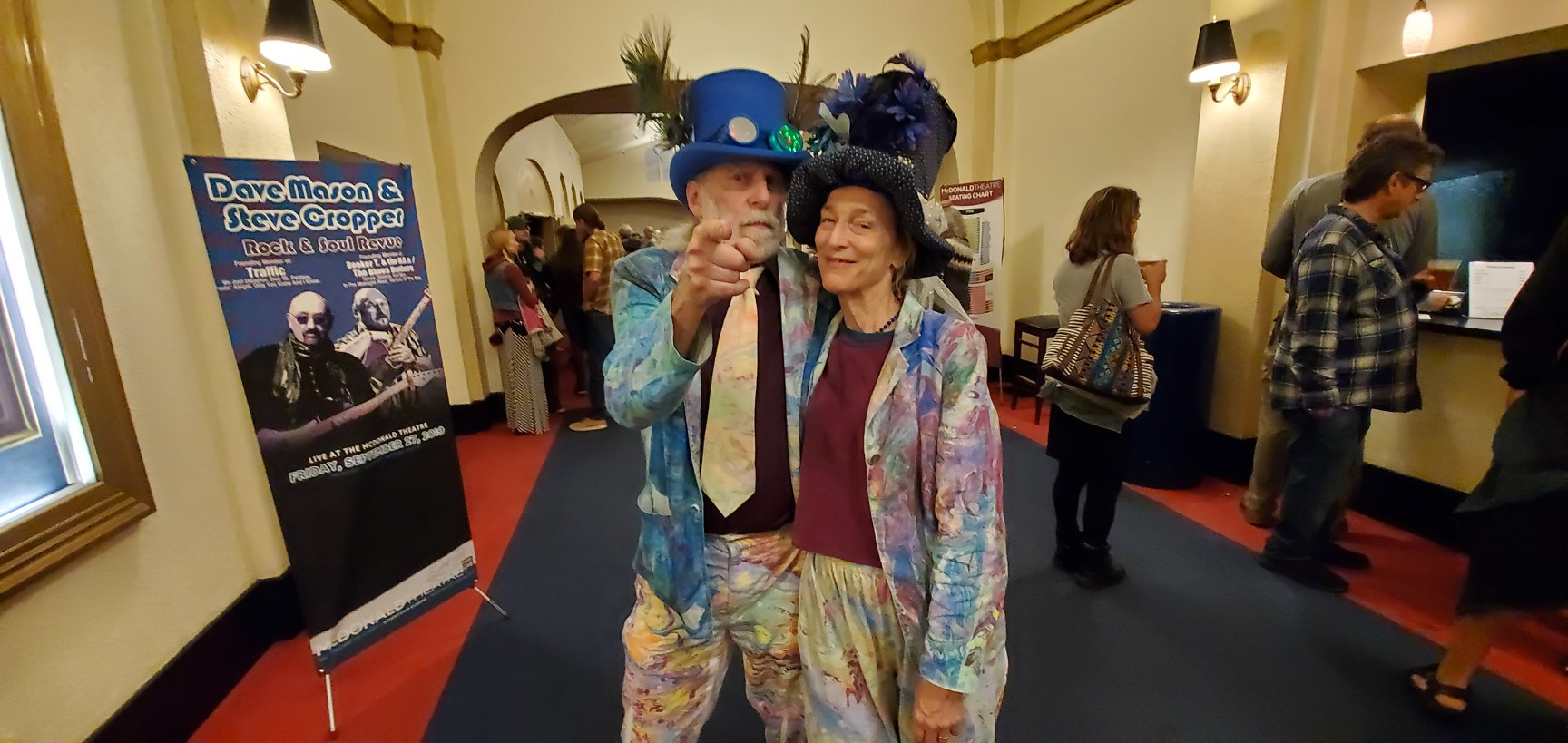 Eugene, Oregon is the Old Growth of Hippiedom. This is where Ken Kesey lived with the majority of his Merry Pranksters. The counterculture has strong roots here including many old Diggers, Rainbows, revolutionaries, Psychedelic Warriors, Growers, musicians, artists, and Vets.  What that means is when Hot Tuna plays here, they are playing to family. And family shows are always special.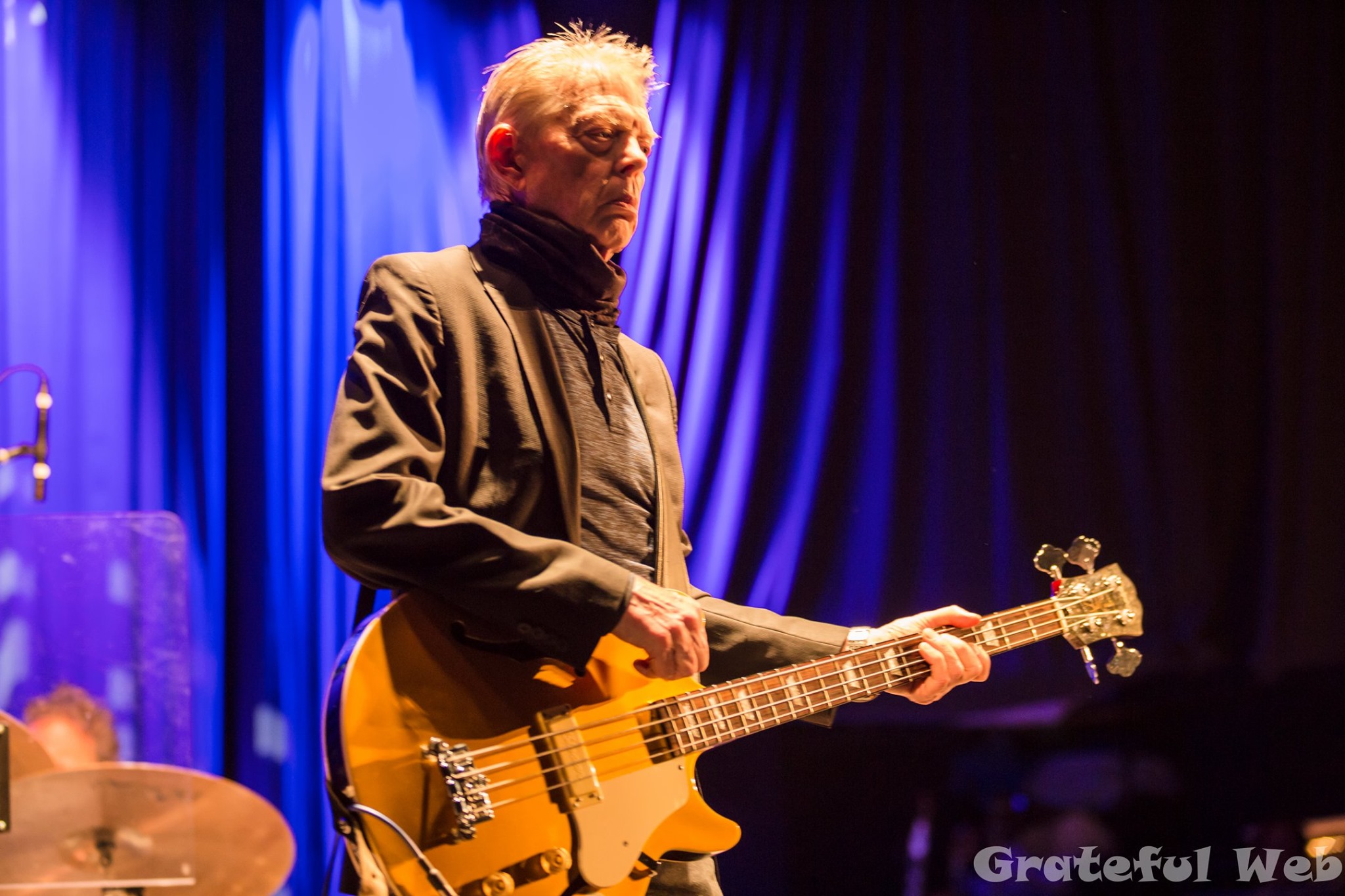 The band opened up their show with 'Been So Long 'from their 1971 album 'First Pull Up Then Pull Down'. That song got the night rolling. The excited audience didn't miss a beat as people sang along with the band for this distinctive reflective journey love song. "Since I still like to be besides you Tell Me Can I Stay? Beside you, I want you so much I want your smile."   And everyone on the stage and in the audience was smiling indeed.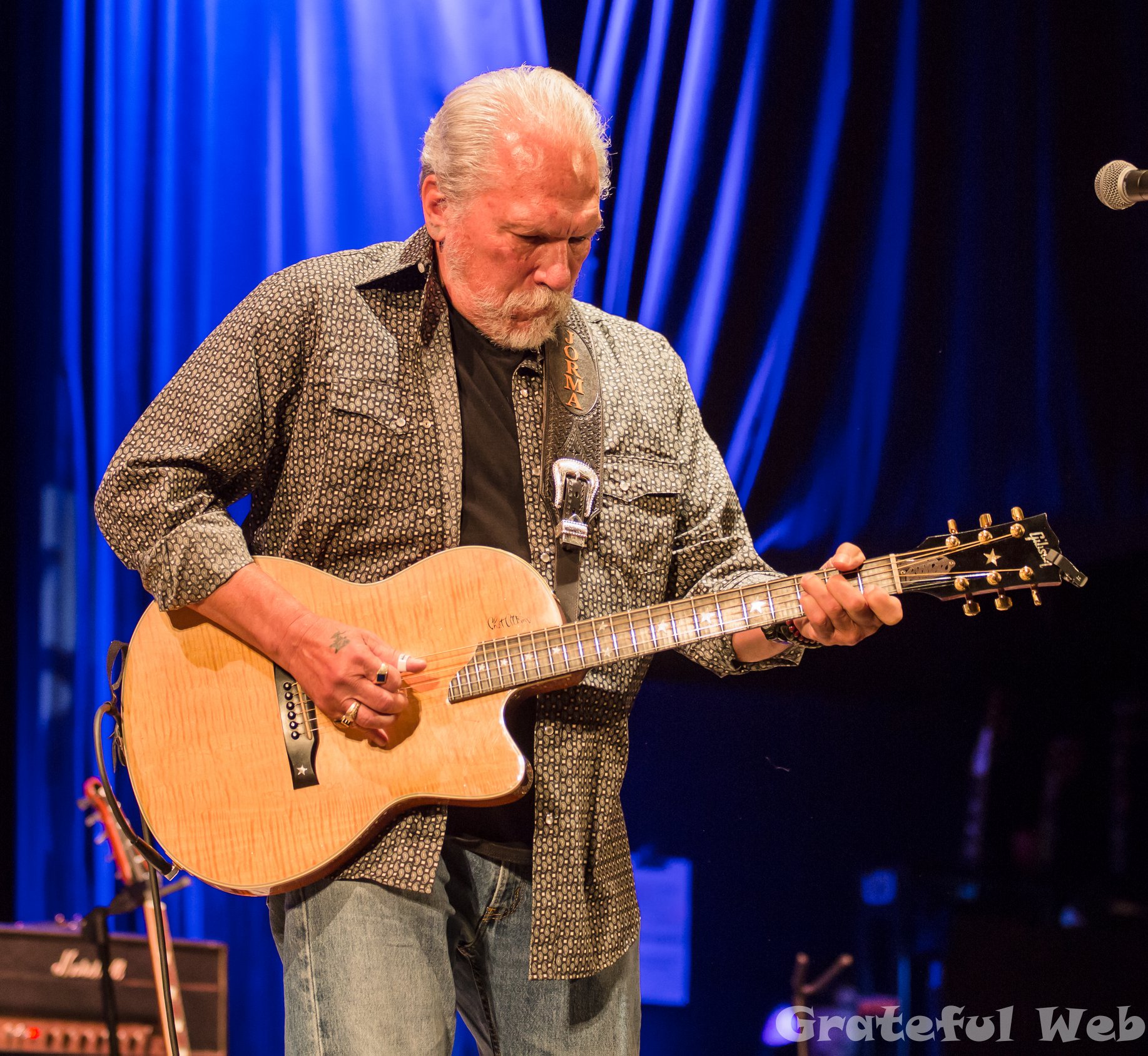 The next number was "Nobody Knows You' an old blues standard song written by Jimmy Cox back in 1923 and then later popularized by Bessie Smith. It's a story of a prohibition-era millionaire who fell low and lost everything. And true to that world, his friends dried up with the cash and liquor. This song is a favorite of a lot of people as it evokes fear as we age and go through our life changes.  You can talk to anyone living on the streets or in a nursing home that no longer knows the friends they thought they once had.  But the beauty of songs is regardless of the tragedy in the lyrics there is still a sense of ironic celebration.  As Jorma sang this masterpiece, I kept envisioning the Fabulous Freak Brothers, down and out grinning while shuffling down the street, twirling their fingers in the air.
Next, they played Barbeque King a tongue and cheek song Jorma wrote when he was with the group Vital Parts. The song fits nicely with this set and left me hungry for more.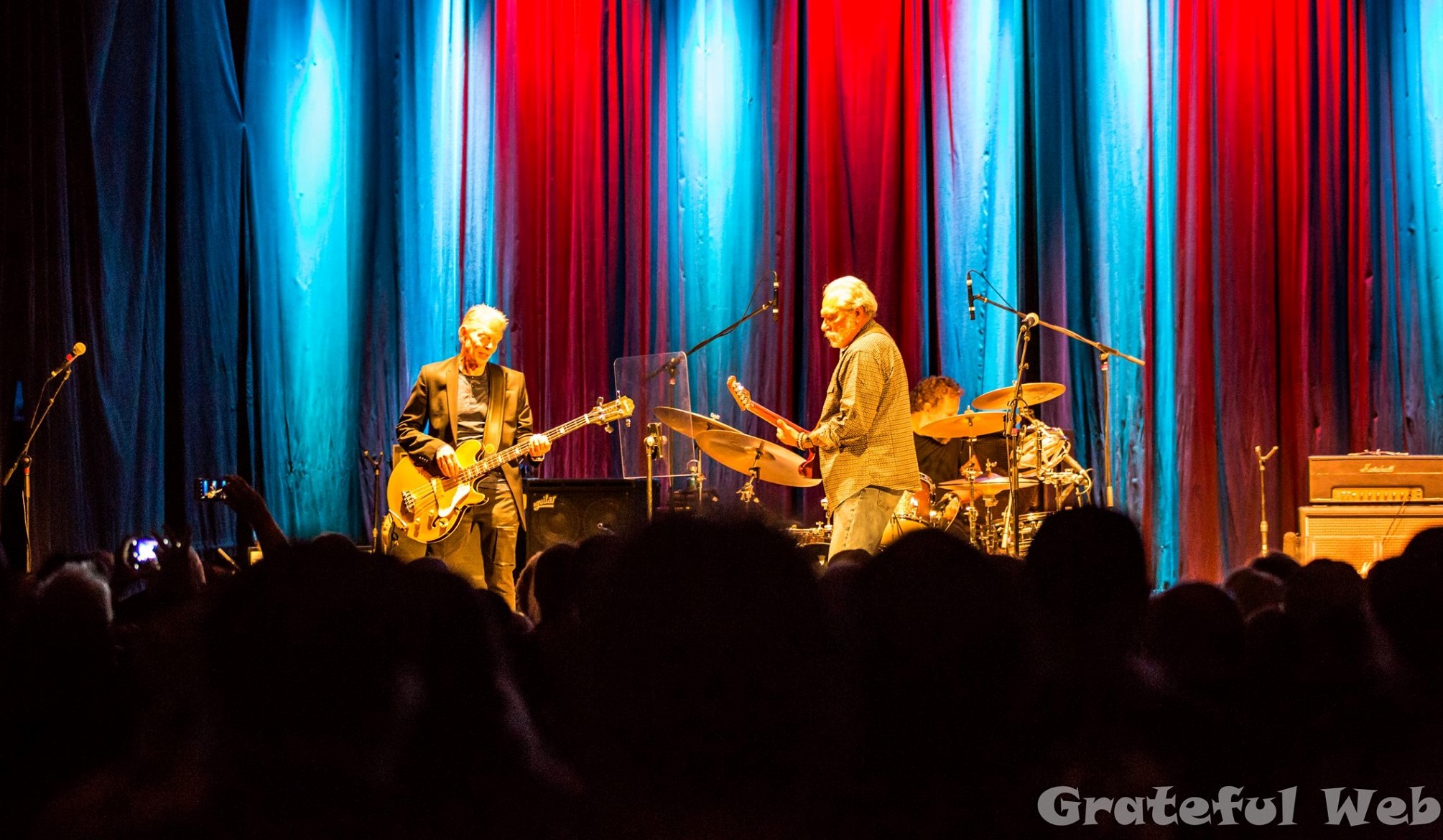 The audience in our town is always hungry to dance and when we are not totally transfixed on Jorma's brilliant guitar work or Jack's genius bass playing.  We like to boogie. The band did not disappoint. Jorma hit the guitar riff for 'Talkin About You' and we got down. This hopping Chuck Berry cover, I first discovered on their live album 'Double Dose.'  This was a rocking love number that had everyone on his or her feet.  I grinned as I looked around the crowd with delight seeing children as young as 3 and elders as old as 80 all swaying together and moving as one tribe to those electric sounds.  My feet started bouncing as the band turned it up again with another electric heavy blues number that I've come to expect from them. Hot Tuna has been playing 'Rock Me Baby' a BB King Cover for more than 50 years and they nailed it with soul, intensity, and emotion.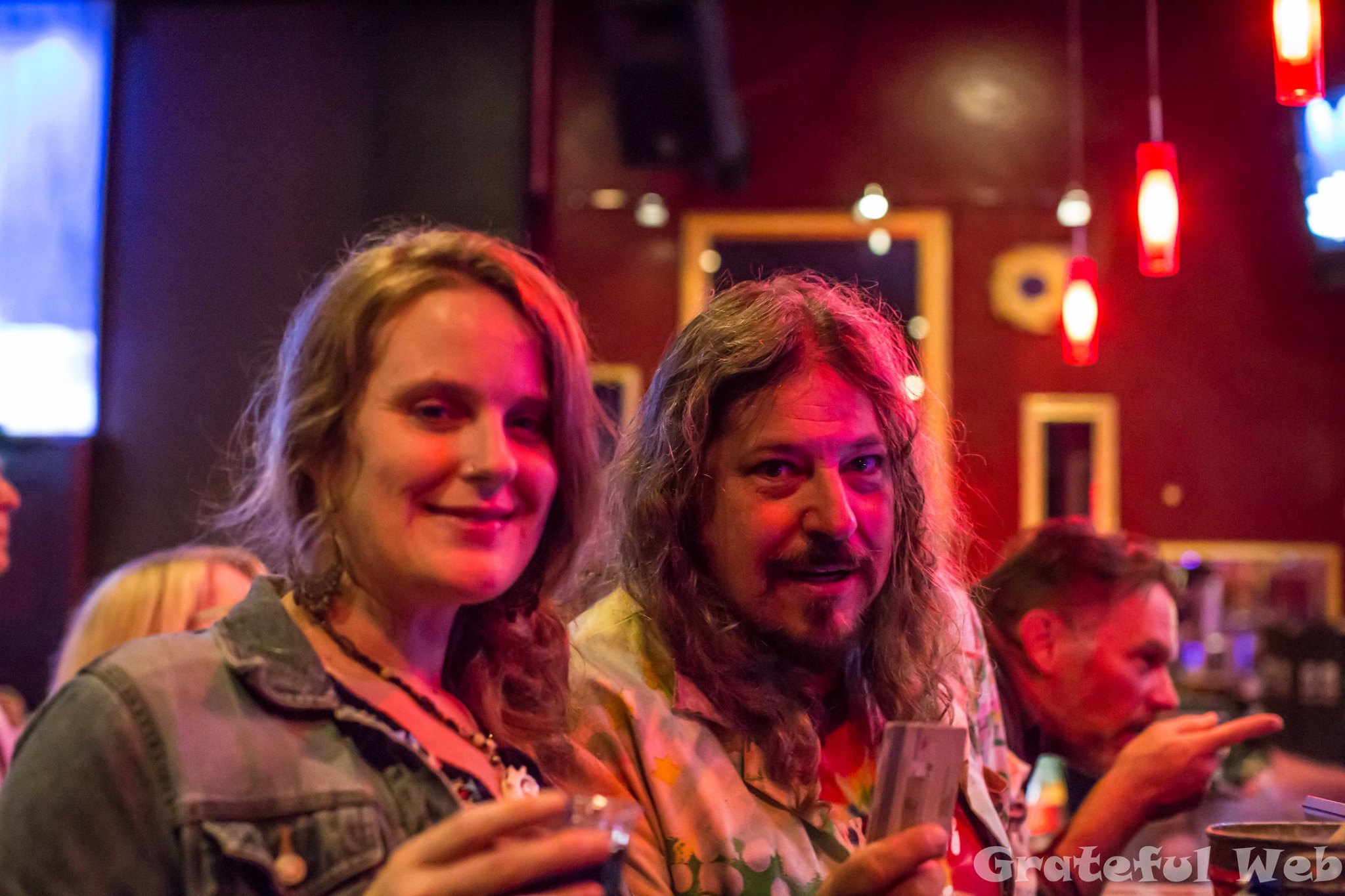 One of the sweet things about these family affairs is so many of us know and love each other.  Our tribe has grooved, shakin our bones and gone on journeys both internally and on the road.  And for those lucky enough, they met the special someone along the way.  As emotional beings, when our spirits connect with each other, we bring with us all who we are which is often exposed, raw, hopeful, fearful, excited, and adventurous.  And when we heard the band break into the melodic 'Letter to the North Star, from the album 'Phosphorescent Rat'.  We collectively knew they knew that exact feeling. It's a love song we can sing as we look at each other as the brightest star, and our purposeful destination.
'Roads and Roads &' is a track from 'Jorma', a solo album released in 1979. It fits beautifully as a mid-set tune. It's an introspective longing song of sorrow and desire. The poetry flows with deep images.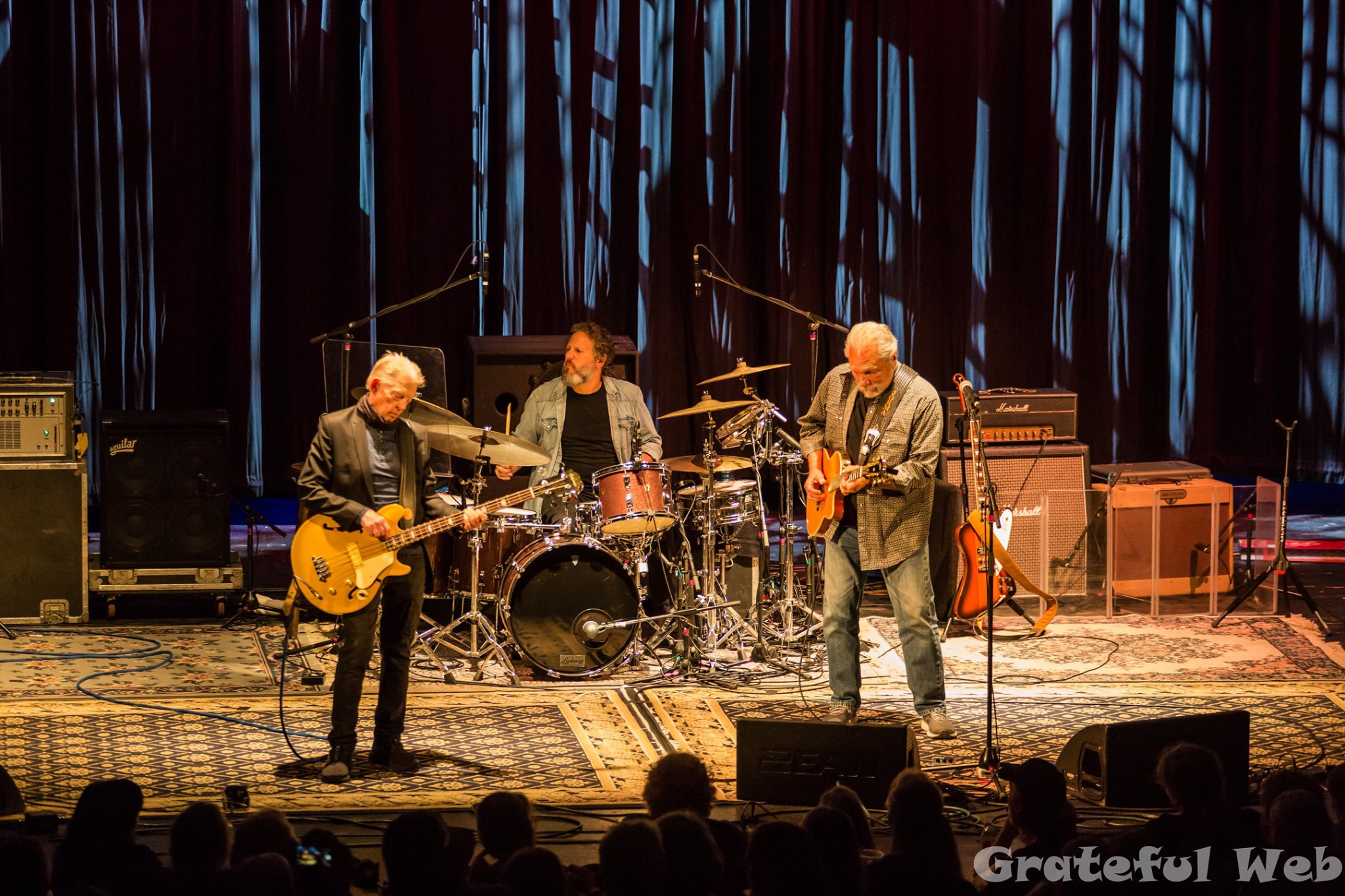 The band was really excited and having a great time on stage. They are Musical brothers who have the hidden communication of minds that have gelled as one many times over. I have a close buddy who believes in magical energy that not only musicians have with each other but also the group has with the audience.  She told me earlier, she was sending the band little prayers to play 'Bow Legged Women and a Knock Kneed Man'.  I saw the ecstasy light up in her eyes when they started playing it as if they knew and were playing it just for her.  This groovy Calvin Carter/ Bobby Rush blues number was from their album 'Hopkorv'.   It was bouncy, silly and had us all Jumpin in time.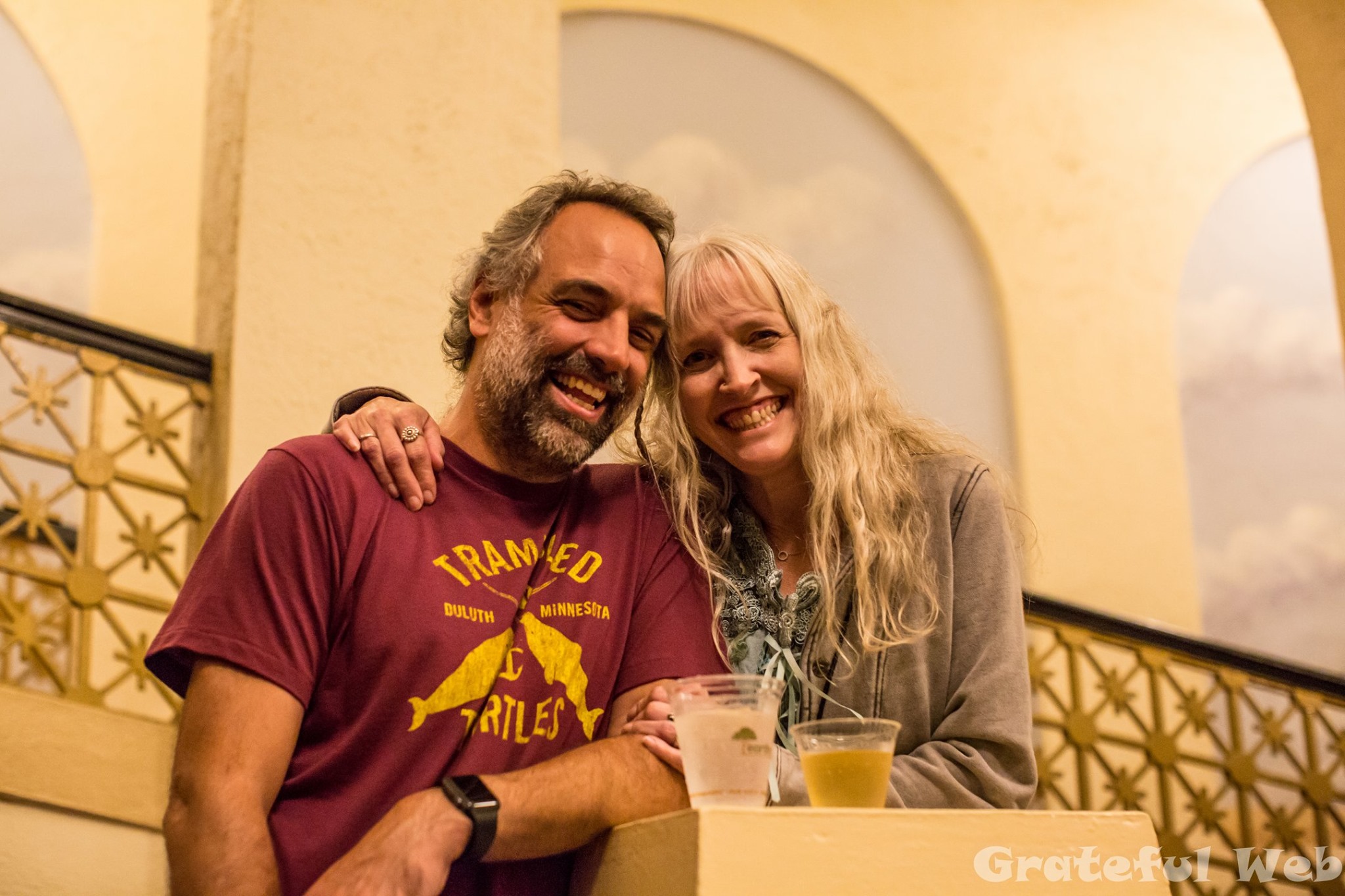 One thing about Hot Tuna concerts in Oregon is it brings out the Hippies. And they came out of the woodwork for this show.  When the next two numbers were Jefferson Airplane songs, flashbacks of flowers, beads, and revolution shot like a lightning bolt through the serotonin receptors of their mind.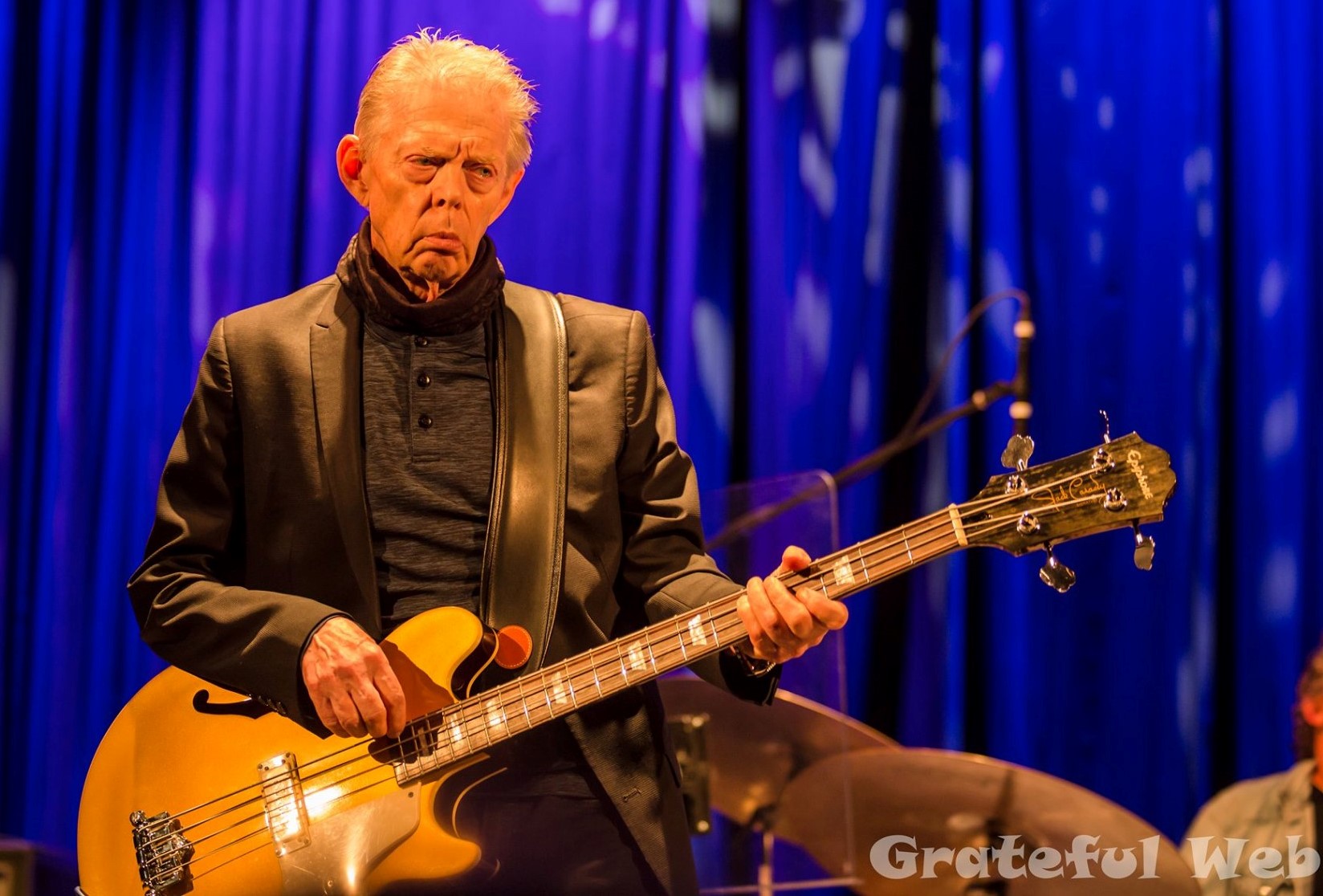 Jack had been stepping out hard through the show with his bass playing and 'Trial by Fire' was no exception, He continued though the psychedelic folk-rock song and crowd favorite 'Good Shepherd.'  The idea for the song 'Good Shepherd' goes back more than a century but the Airplane took it to new heights.  Every one of us sang along to this great spiritual hymn as we have been doing for decades. The solos and jam took us to new and far places.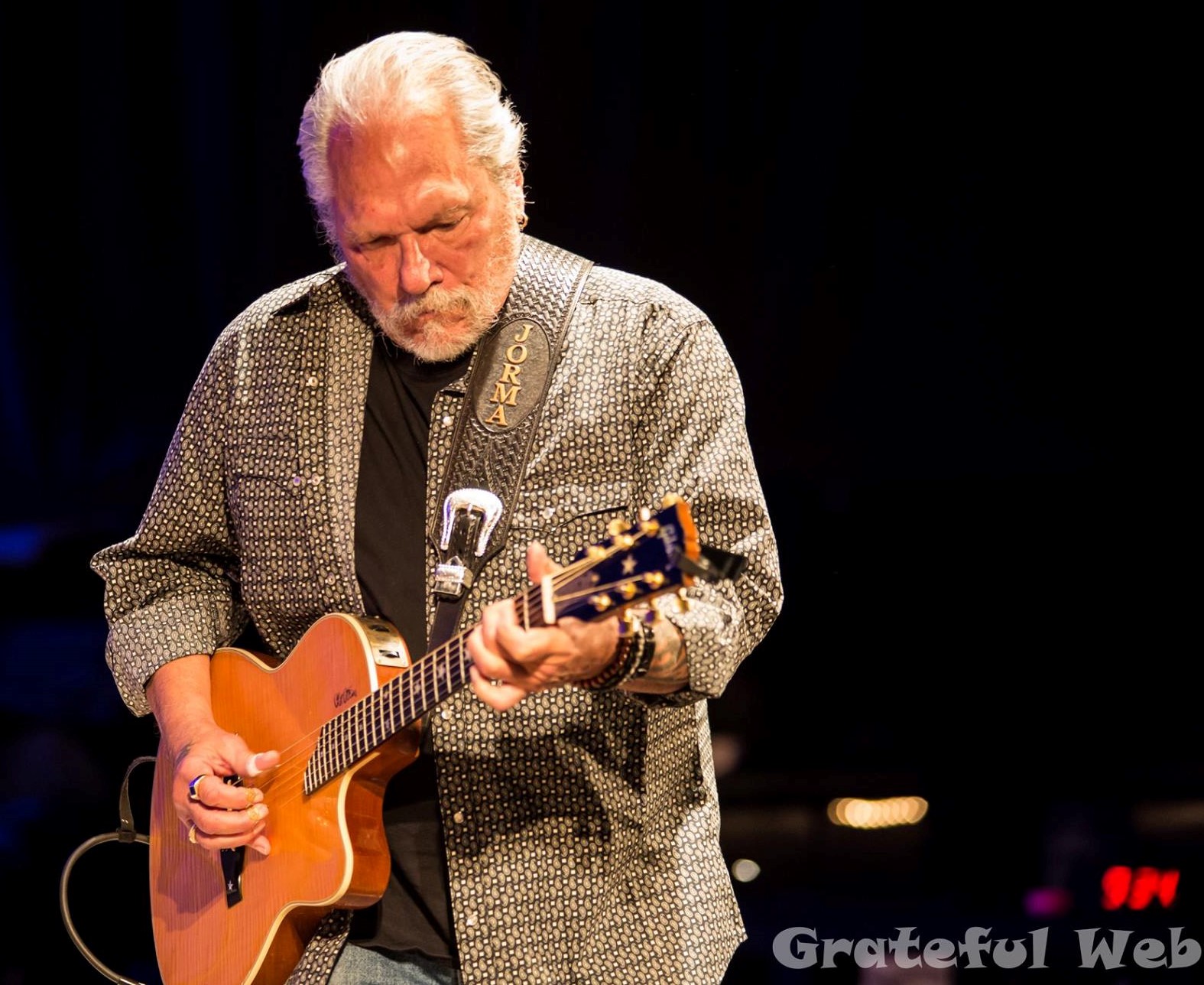 Had the band left the stage right then everyone would have been highly satiated. But there was more fun to be had. 'Funk #7' from their album 'America's Choice' took us out of our dream state and on to the concert hall.  The song is a rock classic layered with a soaring electric guitar, an intensely fun jam, solid beats and a bass solo. The band took the audience to yet another peak experience and walked off the stage with a roar.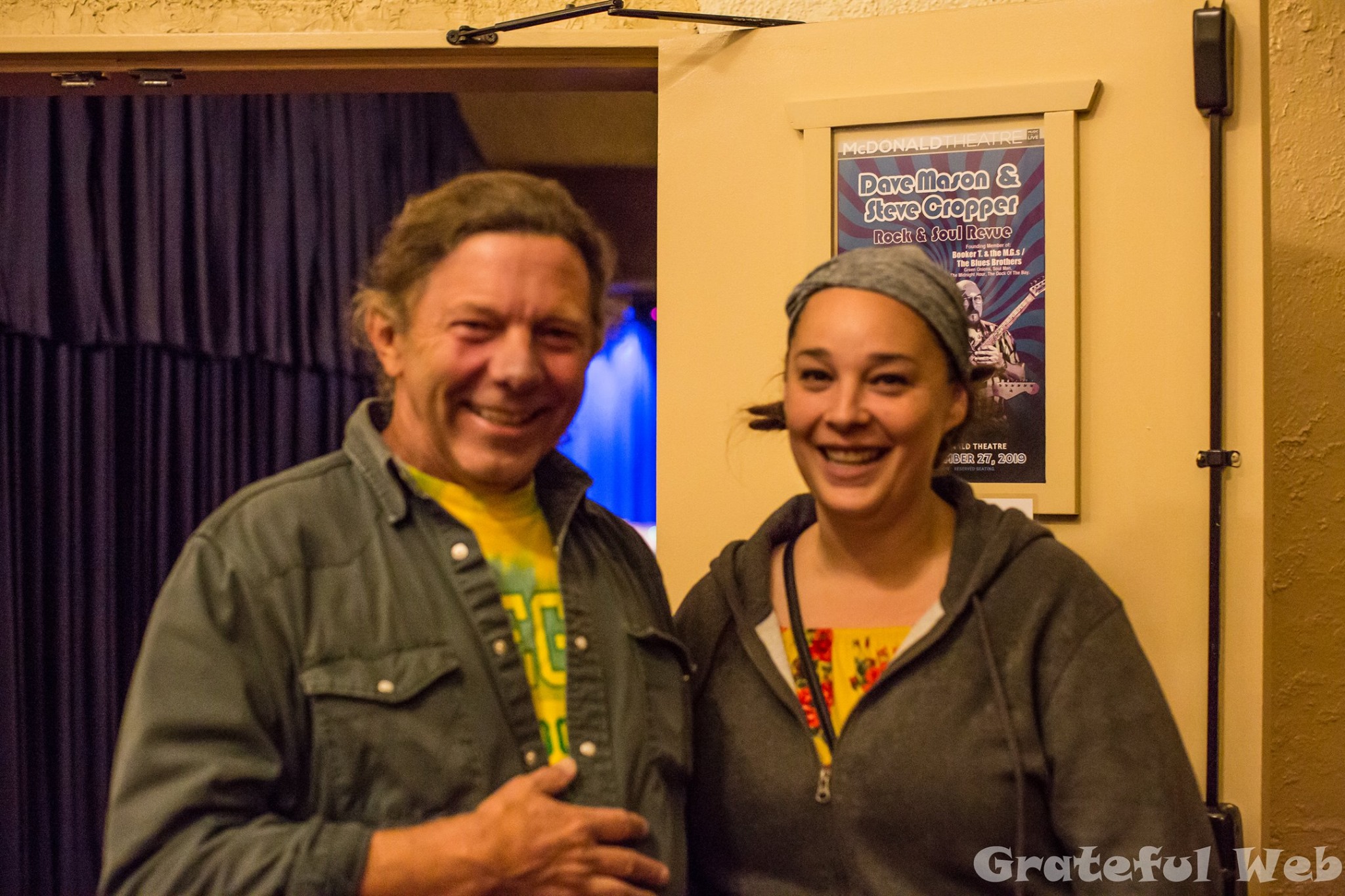 Our tribe was giving each other high 5s and hugs. People yelled and stomped their feet.  The band came back on stage and played one of my most favorite instrumentals, "Water Song" from Burgers.  We all held each other and stared at the band.  At the end of the night, Jack walked up to the microphone and said "Y'all are a great audience!'
What an honor to see this band as many times as I have and still be excited and happy after each show. Their playing was strong, they sounded great and we were all pleased. The only critics I heard was that Jorma's microphone was a little low in the mix.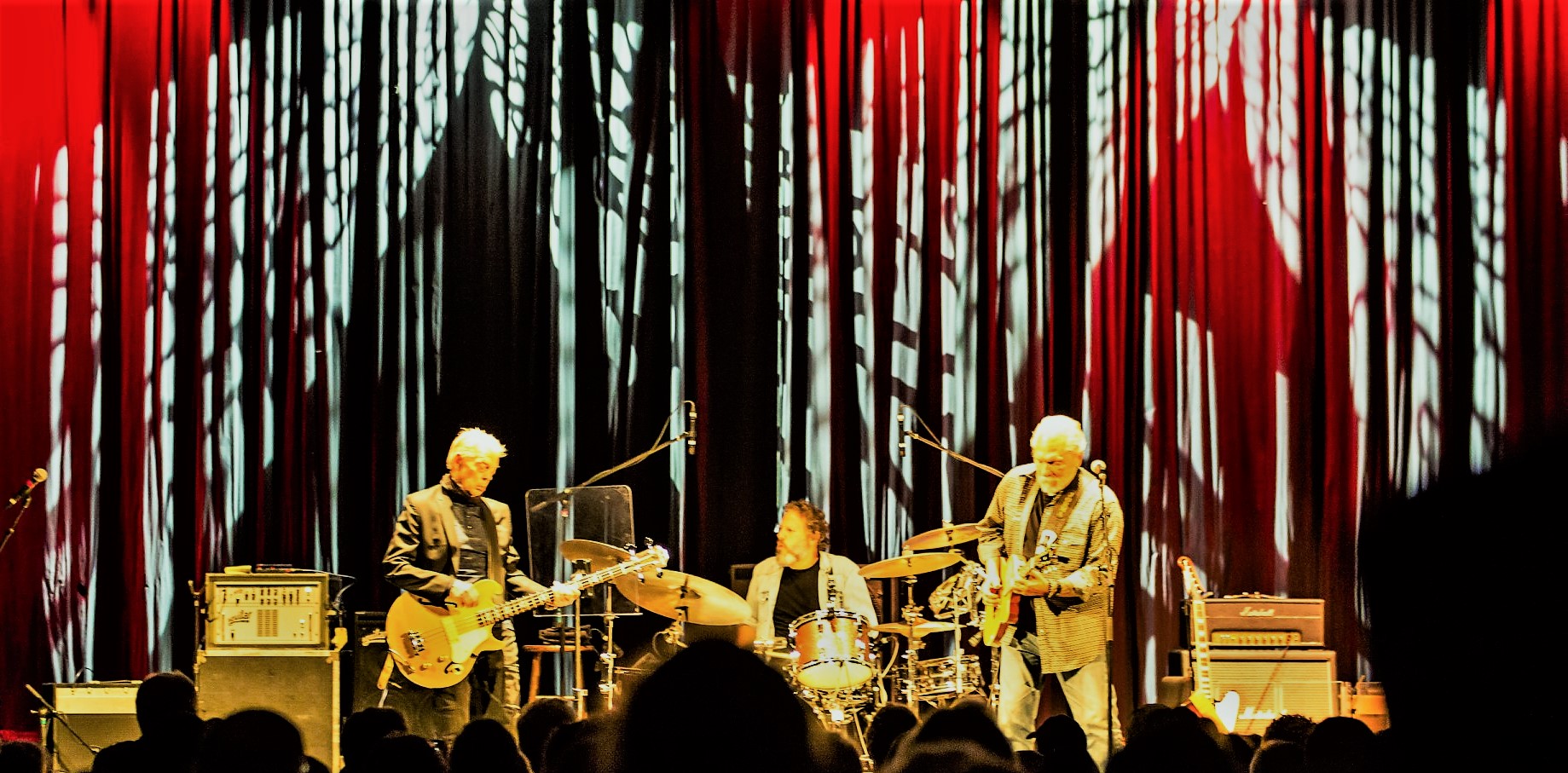 People are still talking about how great the show was. I can hardly wait to see them again.