This year marks fifty years since Americana rock duo Hot Tuna, consisting of legendary artists Jorma Kaukonen and Jack Casady, has been recording and performing together. What better way to celebrate than to just keep on trucking and playing? With the band still touring as enthusiastically as ever in 2019, this past weekend saw them hold a special celebration at The Town Hall in New York City, a two-night run which for extra magnificence was joined by wunderkind guitarist Steve Kimock.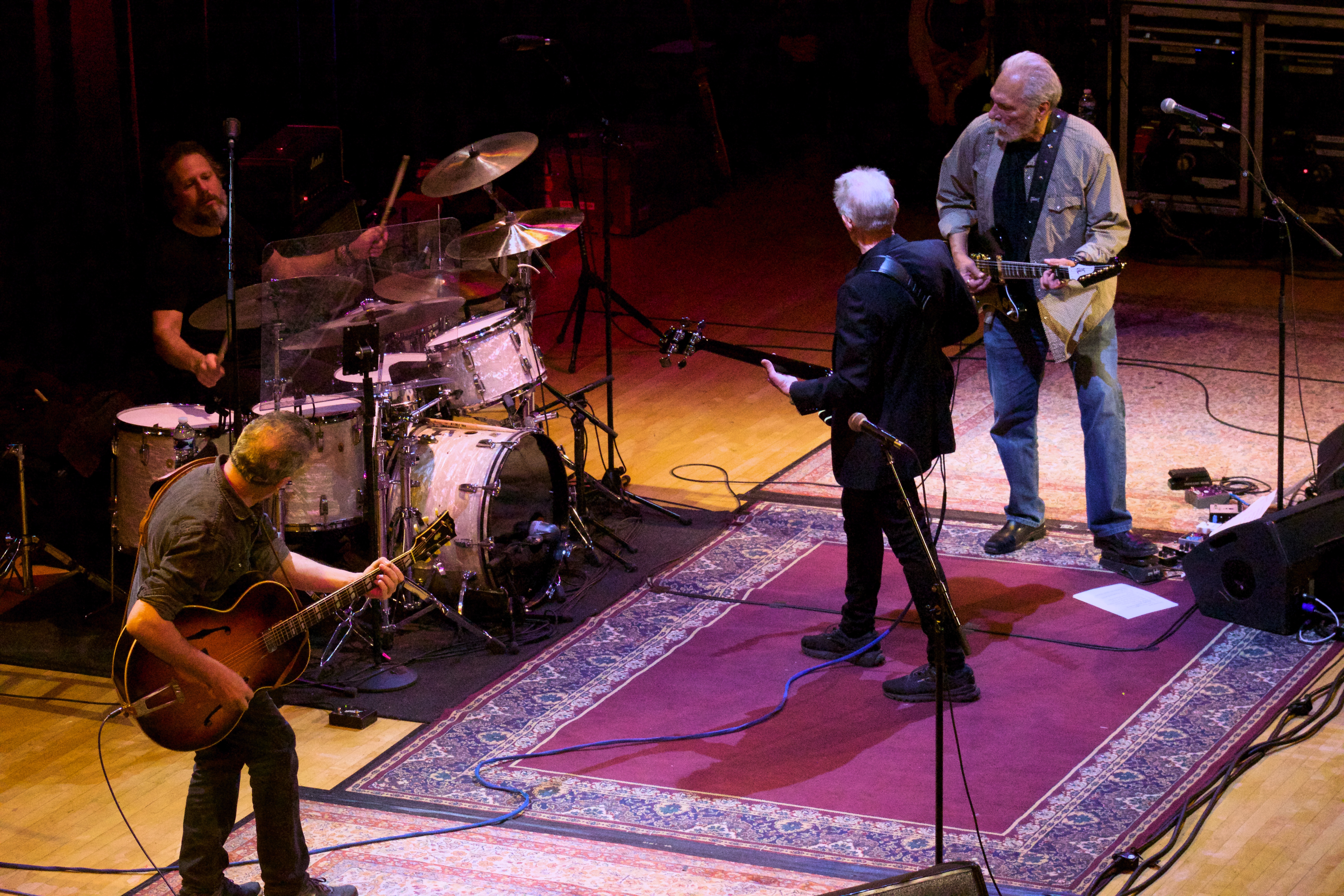 To hear the trio in a grand, classy room like The Town Hall was as magnificent as it should be. This uptown Manhattan venue has been seeing performances this year from other musical masters like Bela Fleck and The Flecktones, Mark Knopfler, Ry Cooder, and it's no doubt that Casady and Kaukonen should join that rank. Fifty years later, the guitarist and bassist are as formidable on stage as they've ever been. Argue as you will but nobody hits the bass with the same kind of brutishness as Casady, and just hearing him play a simple line for a blues classic is enough to give goosebumps. Kaukonen meanwhile, is legendary as both an acoustic and electric guitar player. Acoustic jams were no doubt part of the uniqueness of Hot Tuna gigs when they were going strong with Jefferson Airplane. But on electric, Kaukonen matches Casady's raw energy. Just like Jack, Jorma could let any combination of notes fly out from his hands, and just the sound and feel that is instilled from their instruments is magic enough.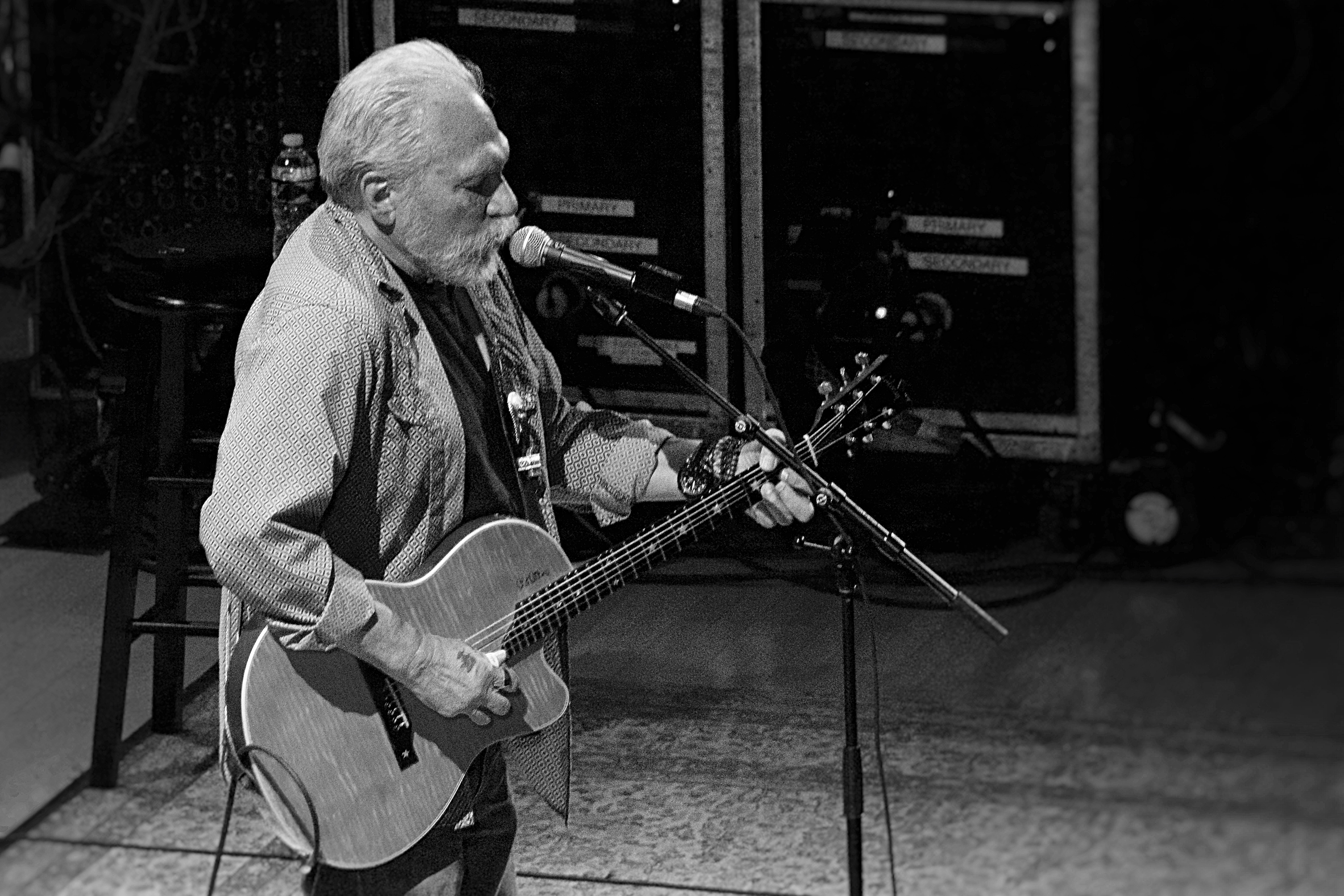 "Walkin' Blues" really set the tone for the weekend, with Kaukonen laying into his first really righteous solo and the steam from the music picking up. This Son House cover caused a standout fan to scream, "Hot Tuna kicks ass!" to the reaction of excitable cheers throughout Town Hall. There was actually an amusingly decent amount of rowdy response from the shows' crowds, with random deadheads and such screaming either covers or just in between songs. It made the atmosphere at Town Hall electric. Kaukonen, who along with an oft beaming Casady was no doubt reveling in the spirit of the night, charmingly said into the mic at one point: "Okay, you're starting to make me nervous out there."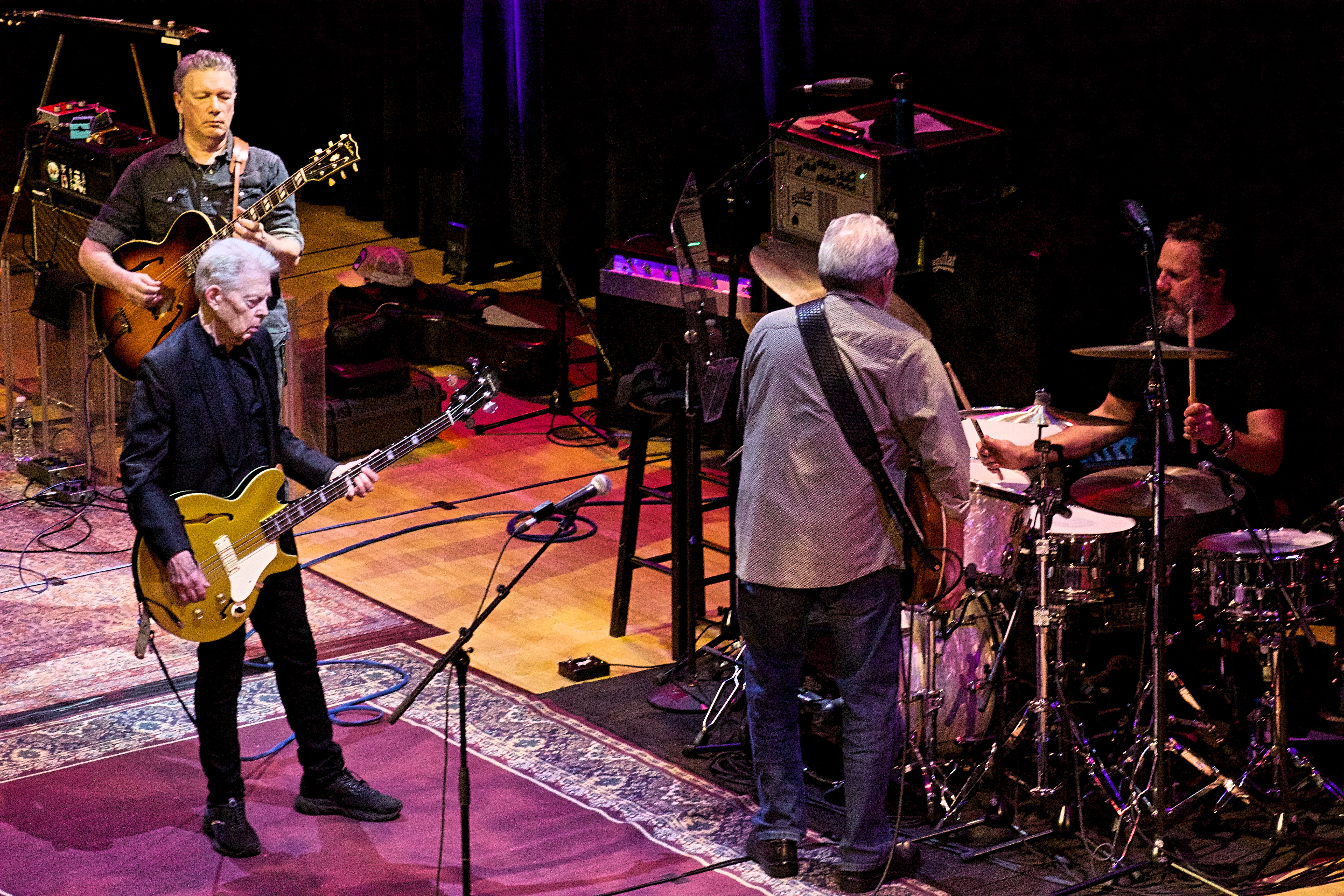 The addition of Steve Kimock to these two nights of special turned what was awesome into truly special. Kimock is unquestionably a masterful musician, who has colored many different types of rock and jazz with his own uber-creative style of guitar playing.  To hear him and Kaukonen perform together, and trade solos back and forth for an entire evening, was a treat of the rarest kind. Like the duo, Kimock gets after that animalistic sort of sonic fury in feverish moments of jams. At the apex of the weekend was the foursome's humongous, exploratory version of the Jefferson Airplane classic "Good Shepard." This one tune alone was worth the whole weekend's price of admission, with Tuna and Kimock taking things on a comfortable medium tempo stroll far out into psychedelic territory and bringing the evening to a sudden cliff of insanity.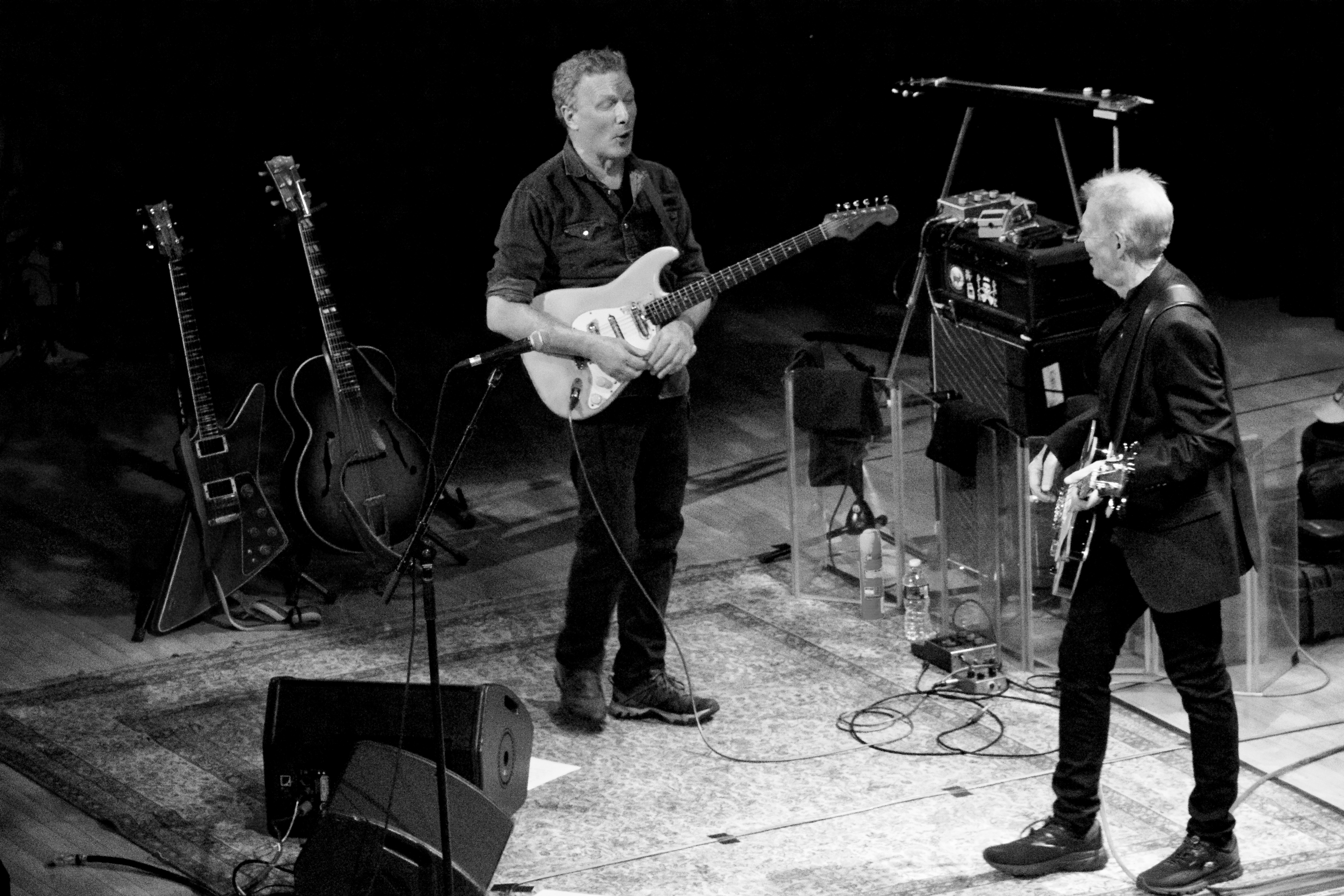 But Kimock's own more refined sensibility on guitar complimented Tuna's rock and roll really nicely, and he added really colorful bits to songs like "Sea Child," "Baby What You Want Me To Do," and "Easy Now," which amazingly Hot Tuna have not performed live since the seventies. At the close of each night, the trio performed a medley-breakdown style "Funky # 7," in which all band members took turns for vicious solos. On the first version, Kimock's jazz playing lent itself to a tease of "My Favorite Things," which he had jammed with SKB on many an occasion back in the day. The subtle nod got whoops from a few hardcore Kimock fans in the crowd, but Kaukonen amusingly seemed not to understand the reference.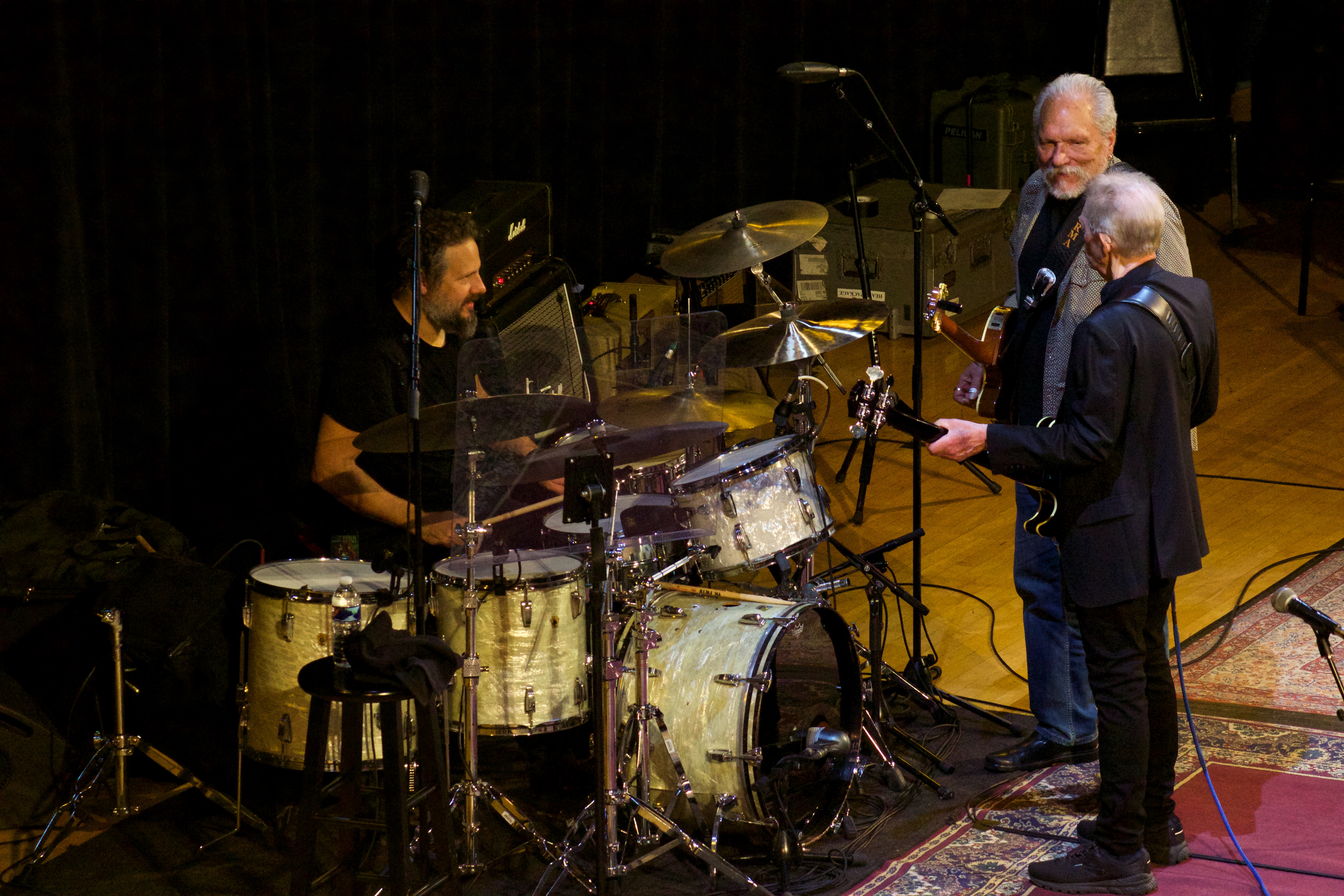 Hot Tuna have a big road ahead this winter, starting tonight with a performance at Musikfest Cafe in Bethlehem, PA. Through December they'll play acoustic shows across the country, with none other than Larry Campbell and Teresa Williams joining them for the whole month. Hot Tuna will then get back to electric for New Year's Eve in Florida, and then a set at Gov't Mule's Island Exodus in Jamaica in January. For more information, head to their website at http://hottuna.com