Exemplifying more stateliness and grace than ever while still demonstrating the raucousness and instrumental power to bust open a barn door, Hot Tuna with Steve Kimock in tow wonderfully raged for three hours in Sacramento on September 4. The show, presented along with the rest of the current tour as "Electric Hot Tuna," personified their status as one of the all-time best full-throttle power-blues/rock trios to have ever plugged in.
Hot Tuna mainstays Jorma Kaukonen (guitars/vocals) and Jack Casady (bass) are forever linked with the Jefferson Airplane, the seminal psychedelic San Francisco band for which they were core members from 1965 to 1972. But on its own Hot Tuna has been performing for 50 years. The scholarly website Tunabase lists Hot Tuna's first live show as taking place on October 13, 1968, at Marx Meadow, Golden Gate Park, in San Francisco. The poster for the show proclaimed, "Everyone must bring 75 cents or a dollar so we can pay expenses."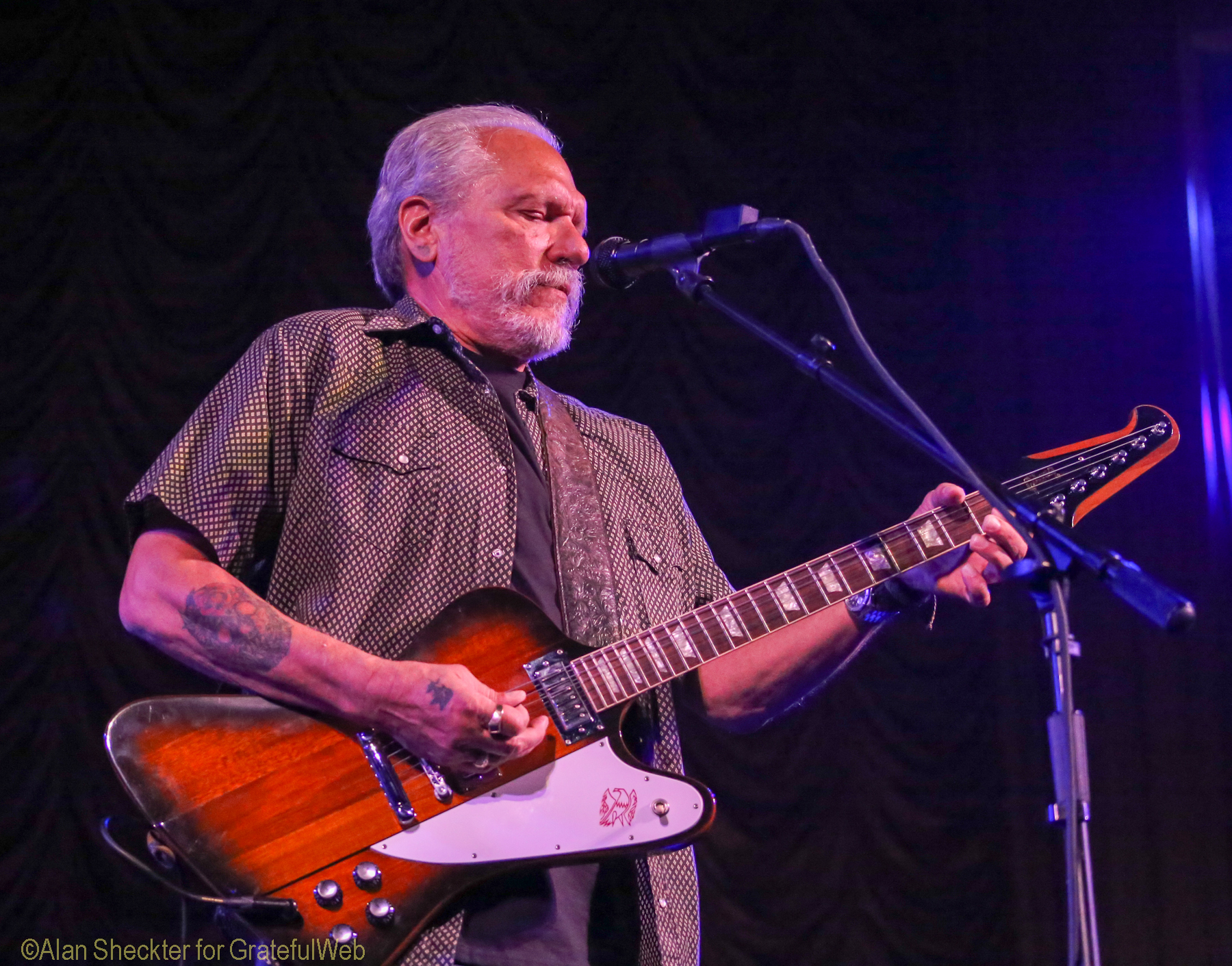 Now, as then, Hot Tuna could appear as a blow-your-hair back electric entity and other times as an acoustic group that would more delicately feature Kaukonen's finger picking prowess. Indeed, Hot Tuna's first two albums were a live acoustic record in 1970 followed by a live electric disc in 1971. As many of the largely over-40 crowd came in with fond remembrances of electric Hot Tuna marathon shows from the band's and the audience's formative years, present-day Hot Tuna ably updated those memories as the current band was arguably as fine a version as ever offered.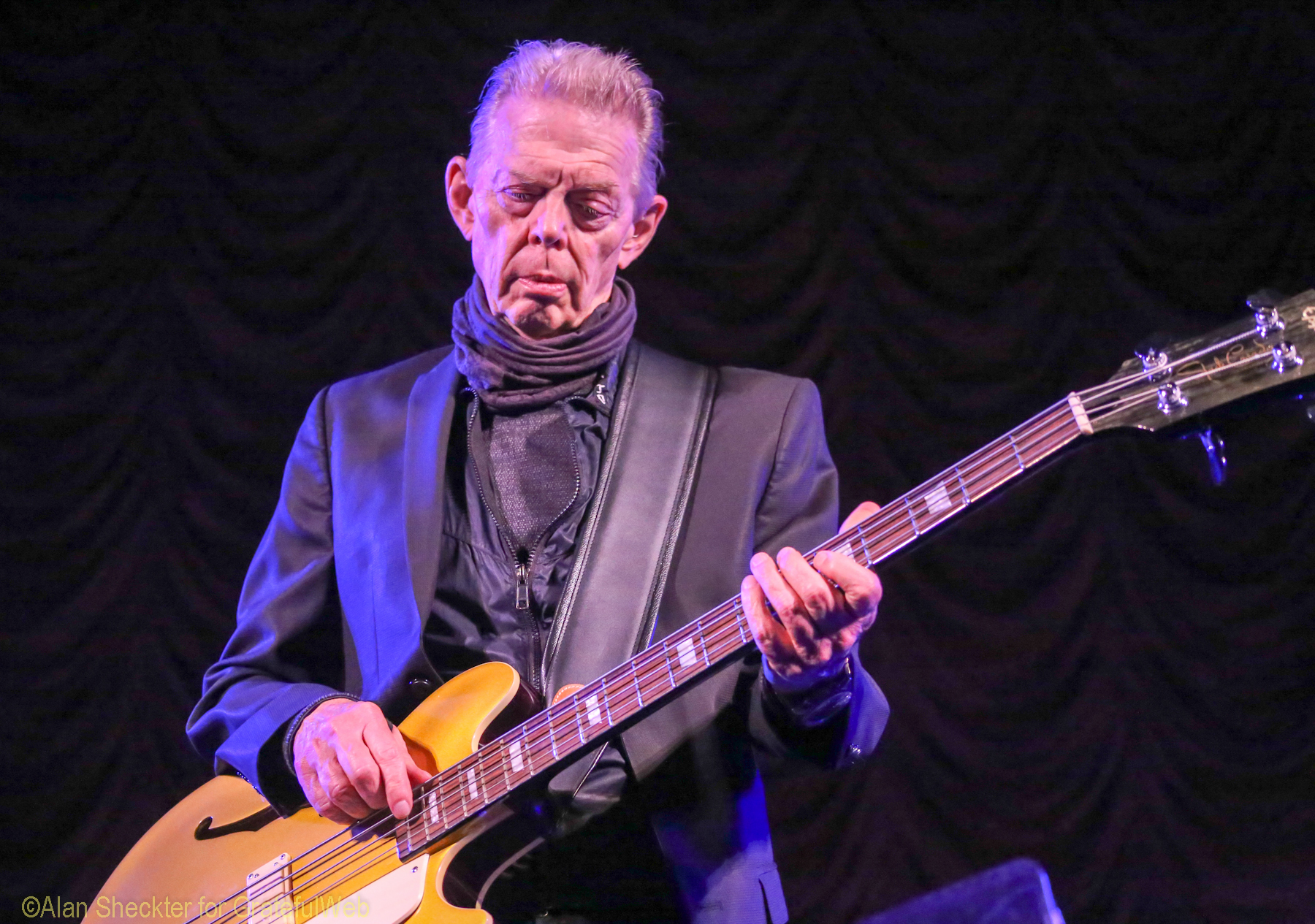 While mostly leaning on the "old stuff," the material did span Hot Tuna's long tenure, including many of those blues-based power jam offerings that defined them in the 1970s: opener "I See the Light" as well as "I Can't Be Satisfied," "Watch the North Wind Rise," and the encore of "Rock Me Baby," as well as rocking, finger-picking versions of more delicate old songs often played in acoustic fashion, such as "That'll Never Happen No More" and "Hesitation Blues." Kaukonen also bestowed on the audience some of his latter-day songs with a seasoned, rear-view mirror on life point of view, including the title track of his 2015 project, "Ain't In No Hurry."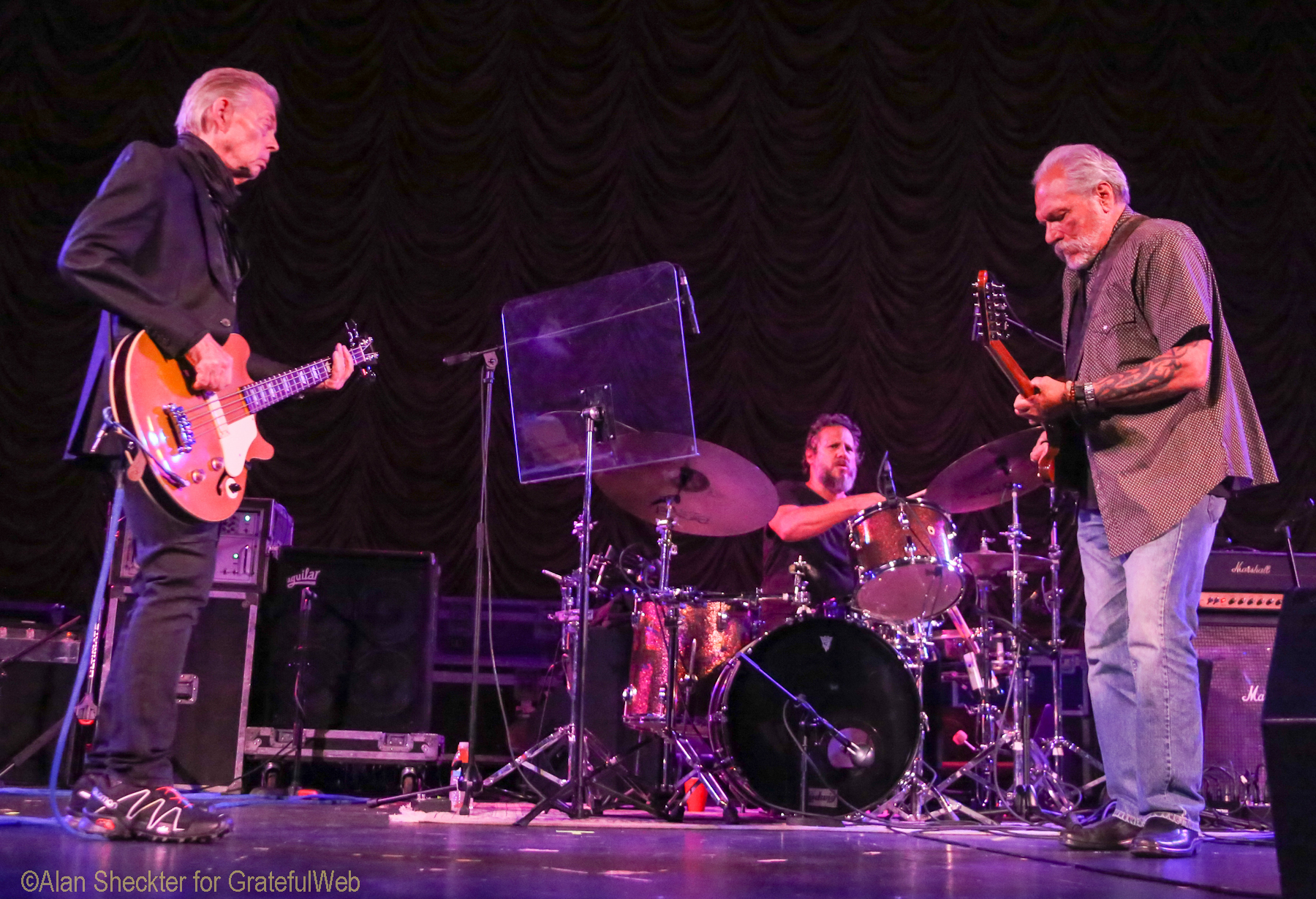 Kaukonen, now 77, is most prominently renowned for his dexterous guitar (and vocal) interpretations of classic country blues and gospel musicians such as Rev. Gary Davis, Son House, and Jelly Roll Morton. However, Kaukonen is also a prolific songwriter, owner/operator of the Fur Peace Ranch guitar camp, and occasional Pho Peace Restaurant proprietor. His command of all sorts of blues/rock guitar melodies and instrumental passages were flawless throughout the night, displaying the maturity of an accomplished maestro combined with a guy who still likes to rock out on the guitar.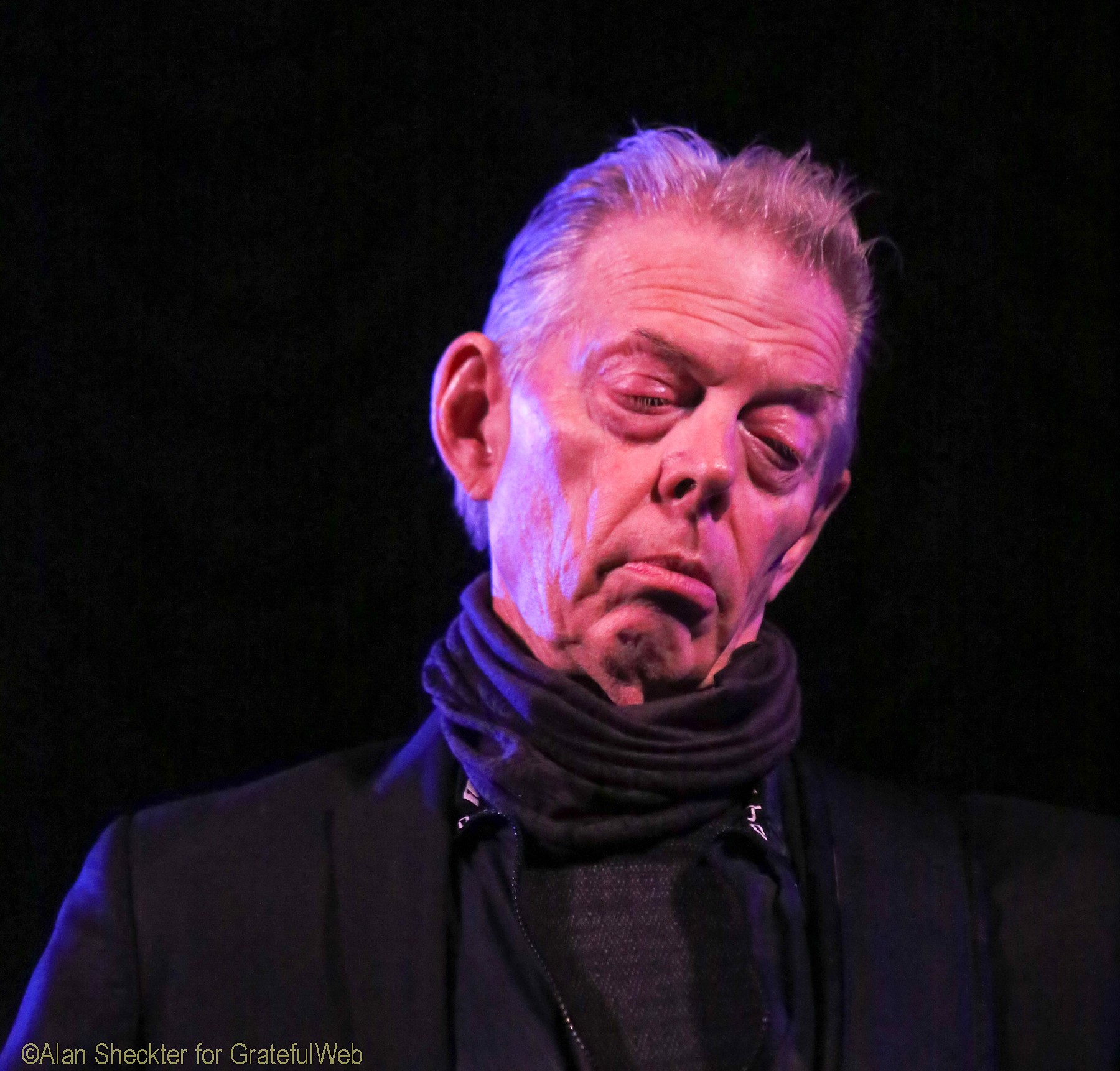 Casady's melodic bassline delivery and style was extraordinary and his song-starting solos on "Bowlegged Woman, Knock Kneed Man," which ended the first set, and "Funky #7," which ended the second set as a 17-minute monster, were particularly grand. Prominent in the mix, his booming yet warm-toned bass was heard loud and clear throughout. The 74-year-old Casady's strumming style was as always, an exercise in barely tickling the strings with the tips of his fingers. And yet those delicate finger movements filled the theater, but in a way that didn't bring fatigue to one's ears.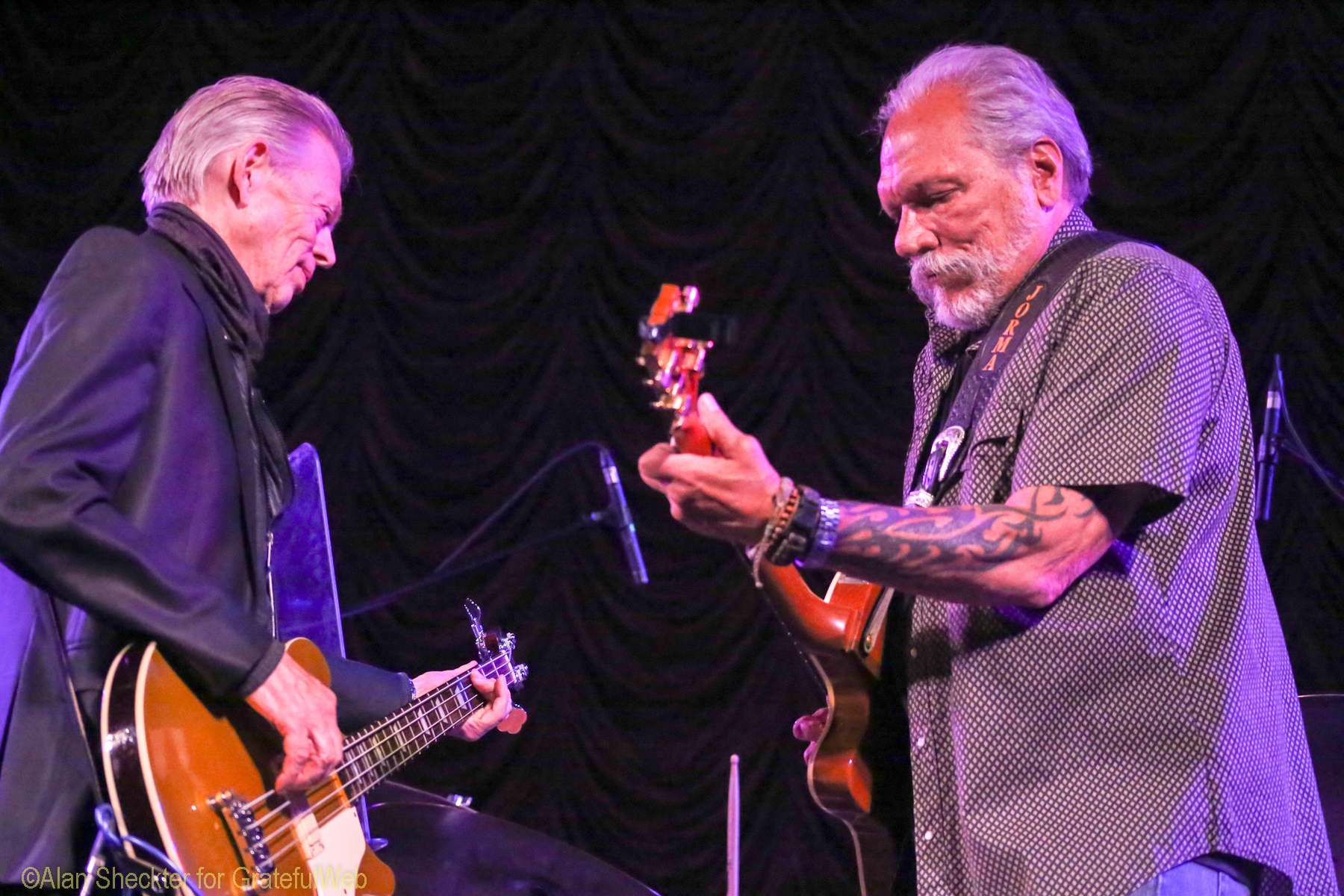 Before "Watch the North Wind Rise," a fan yelled up, "I love you Jack," to which Jack replied in a Barney Rubble-reminiscent voice, "I love you too, man." A visibly amused Kaukonen chimed in, "Wait till you get to know him," which drew lots of laughs, and he followed after a pause, "You'll love him even more," which drew a lot of "Awws."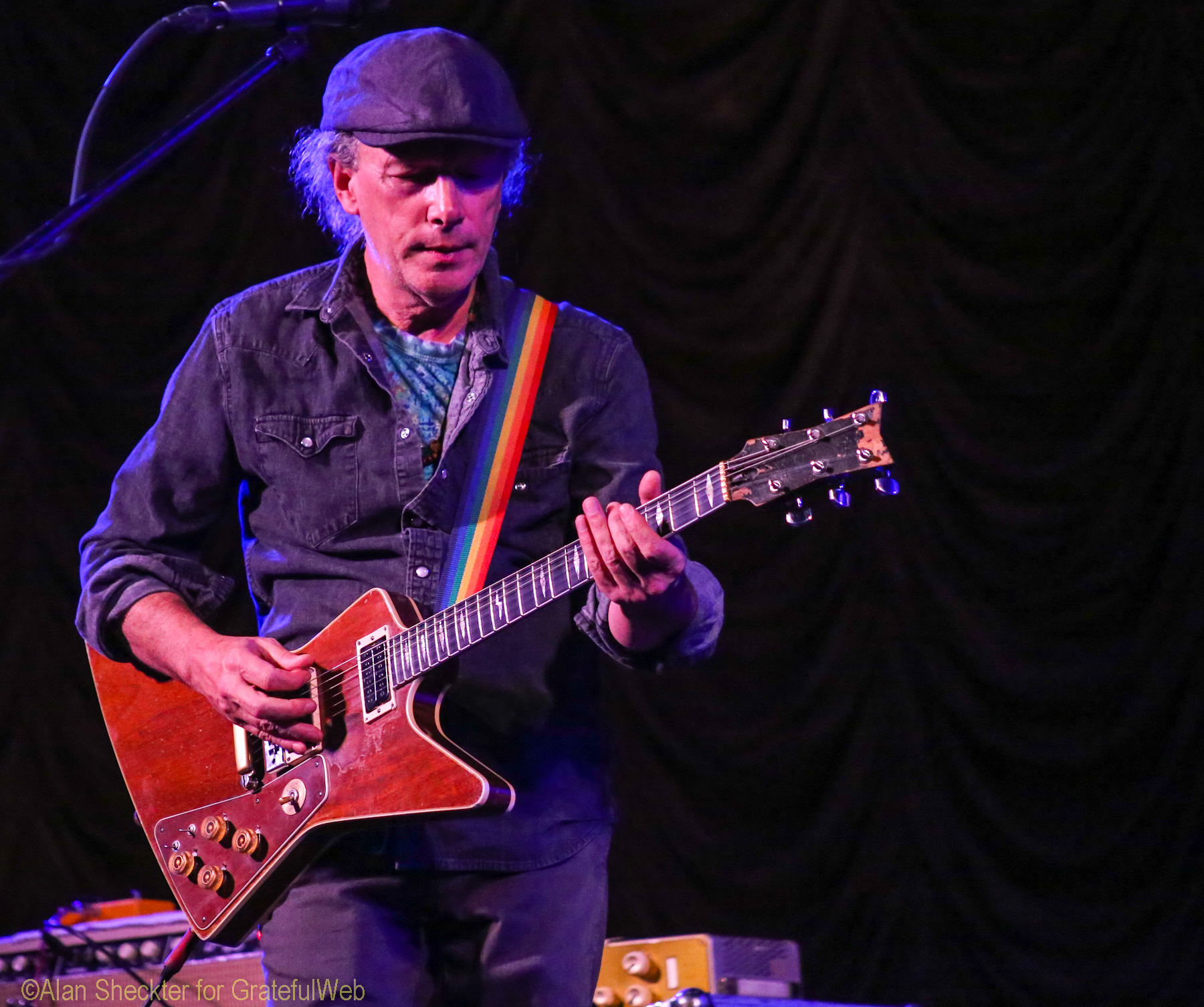 The show was a two-set affair, with Kimock joining the band on alternative lead and console steel guitars for the second half of both sets. A keen accompanying player who is revered and respected in improv/jam-band circles and with enormous aptitude to adapt to whatever type of music is being played, Kimock added several lead passages of astral splendor. On some occasions, Kimock would deliver sharp, heavy-on-the-high-notes guitar runs while Kaukonen countered with lower-register melodic phrasings. Other times, Kimock and Casady would get close and play off each other as Kaukonen stepped back to observe, nodding and smiling in approval. Clearly respectful of Kimock's range of guitar capabilities and places he could take the music, Kaukonen seemed pleased to let Kimock take all the time he wanted on each jam.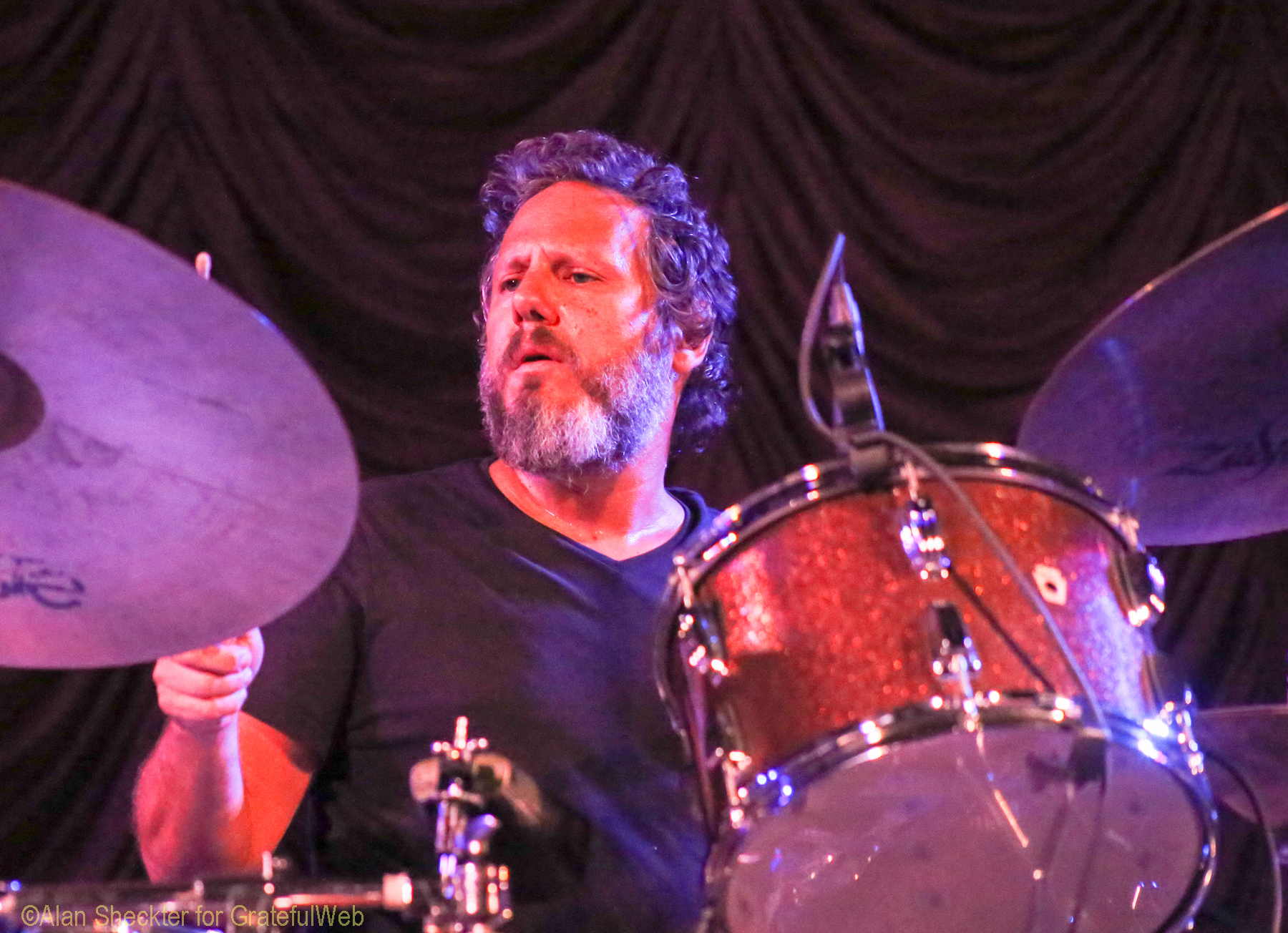 It would be criminal to leave out mention of drummer Justin Guip, who has the perfect rock 'n' rhythm energy and prowess for Hot Tuna and has been playing with Hot Tuna electric for about four years. Guip's beats were right on all night, prominent and purposeful yet never overpowering the rest of the trio/foursome. Following a long line of Hot Tuna standout drummers, including Joey Covington, Sammy Piazza, Bob Steeler, Harvey Sorgen, Erik Diaz, and Skoota Warner, Guip is arguably the ideal Hot Tuna drummer.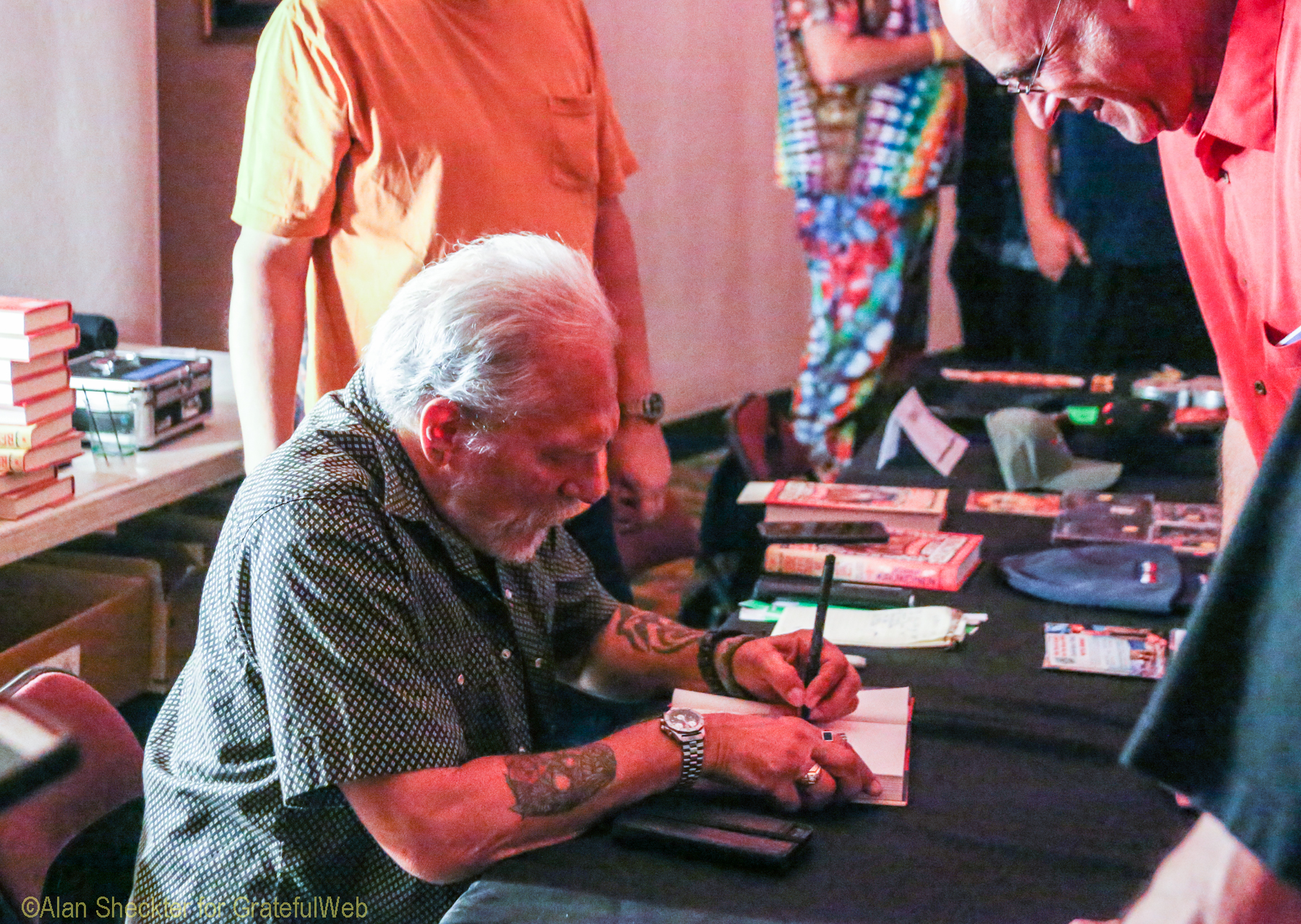 With the release of Kaukonen's autobiography, "Been So Long: My Life and Music" coming just one week before the show (he performed "Been So Long" to open the second set, in fact), Kaukonen presided over a book signing after the show.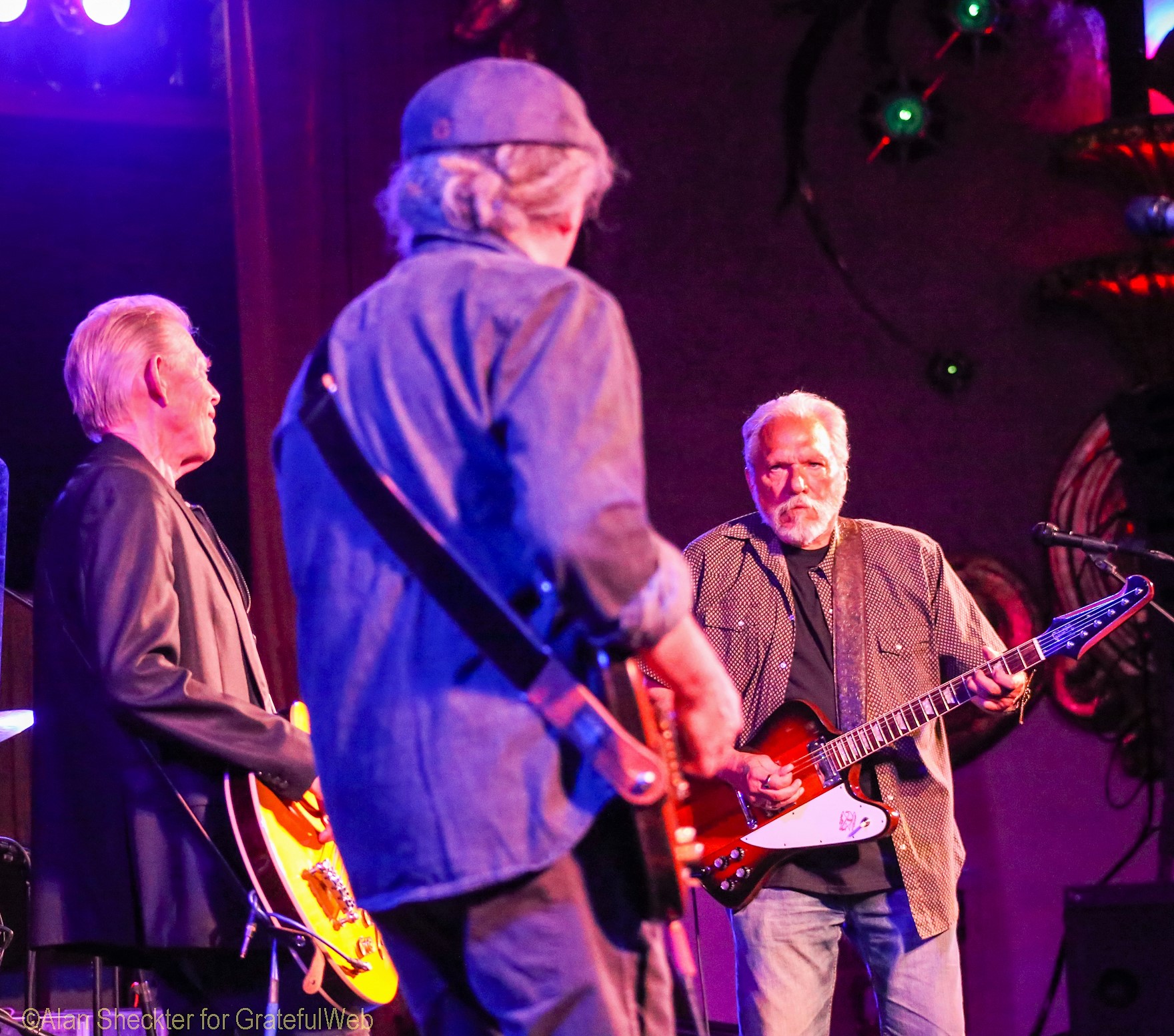 Set One: I See the Light, Ain't in No Hurry, I Wish You Would, Ode to Billy Dean, Second Chances, Trial By Fire, Sea Child, Wolves and Lambs, I Can't Be Satisfied, Bowlegged Woman, and Knocked Kneed Man.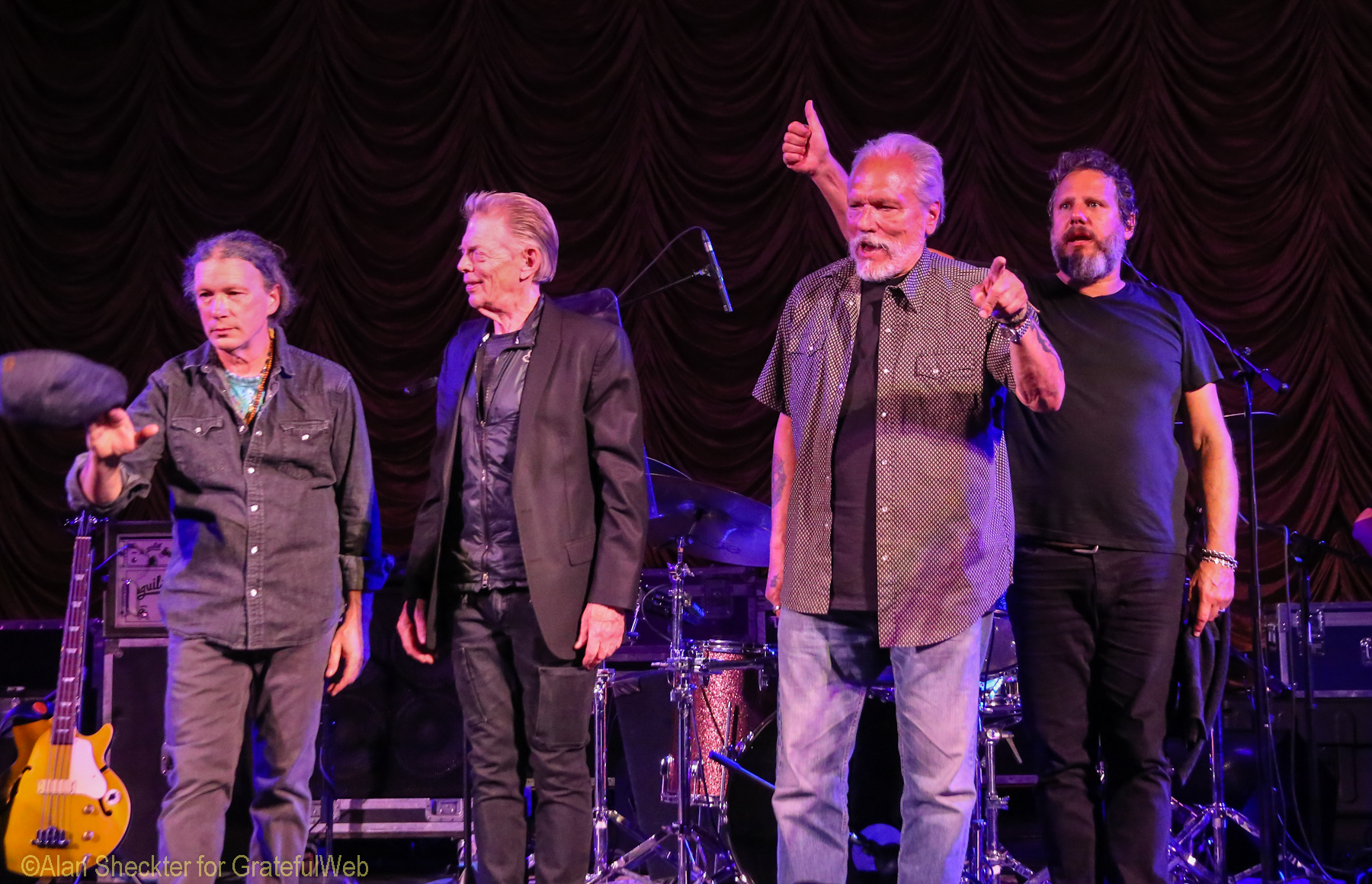 Set Two: Been So Long, That'll Never Happen No More, Roads and Roads, Watch the North Wind Rise, Sleep Song, In the Kingdom, Hesitation Blues, Walkin' Blues, Flying in the Face of Mr. Blue, Funky #7 Encore: Rock Me Baby