Andy Logan is a Dead Head, a serious guitar collector, and a filmmaker—more on those subjects in a minute.  He's always dreamed of owning a Jerry Garcia guitar, but since "Wolf" recently went for $1.9 M., the odds seemed slim. 
Still, he took part by telephone in Tuesday's (12/10/19) Bonham's auction, setting a figure of $400,000 as his limit to buy Jerry's legendary "Alligator," which he played from May 1971 to late 1973 (in other words, all of Europe '72). 
The bidding reached $400,000, and he figured he was done.  But when the auction representative said "It's 420 to you," he couldn't resist.  "I guess I have to say yes to 420."  The rep laughed, agreed, and placed the bid.  There were giggles from the crowd, and then all Andy could hear was silence in the room—there were no more bids.  The auctioneer declared him the winner at $420,000, the audience in the room clapped and cheered, and Andy found himself leaking some tears of joy.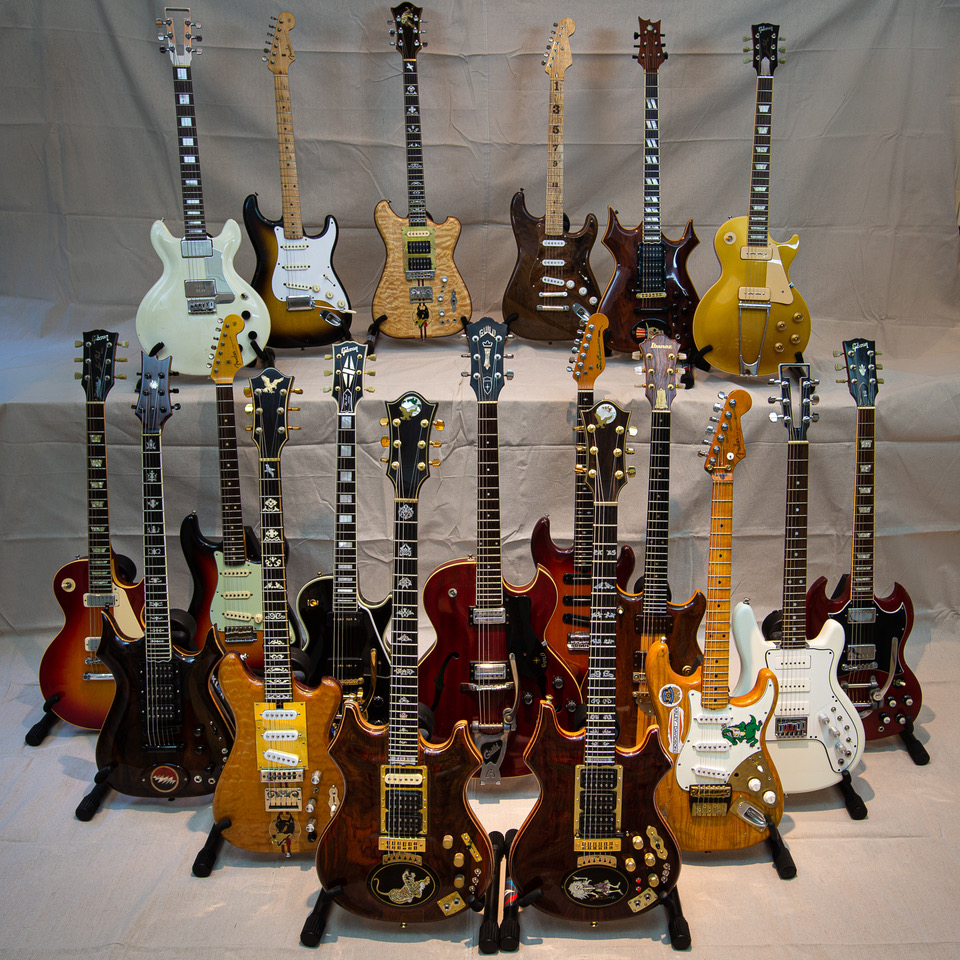 There's lots more to the story.  Andy's guitar collection is, in fact, a Grateful Dead Guitar Library which contains a model of the guitars used by Jerry and Bob for every year from 1965 to 1995.  Like any good librarian, he loans them out.  So when DSO recreated the Dead's 9/8/83 Red Rocks show recently, they used one of Andy's axes to get the right tone.  When Phil Lesh & Friends recreated all thirty years of the Dead in 2015-16 at Terrapin Crossroads, and when Stu Allen and Mars Hotel did the same at Ashkenaz in Berkeley…you get the idea.  He's also hired luthiers to build replica G.D. guitars, and given them to most of the best-known players in the Dead-oriented band world, including Rob Eaton, Jeff Mattson, Stu Allen, Zach Nugent, Mik Bondy, Alex Jordan, Dave Hebert, Garrett Deloian, Keir Anzelmo, Evan Jones, Nate LaPointe and Daniel Marc. 
He also owns two guitars that Jerry commissioned from Steve Cripe, who built Garcia's "Lightning Bolt" and "Tophat" instruments.  Alas, Jerry checked out before he could take delivery, and Steve passed on a year later.  Since 2013, Andy has loaned these out to Jeff Mattson (DSO), Stu Allen (Phil Lesh & Friends), Kenny Withrow (Edie Brickell & New Bohemians, Forgotten Space), Adam Terrell (Assembly of Dust), Mik Bondy (The Garcia Project), Alex Jordan (Midnight North), Zach Nugent (Melvin Seals & JGB), Garrett Deloian (Jerry's Middle Finger) and Craig Marshall (Cubensis).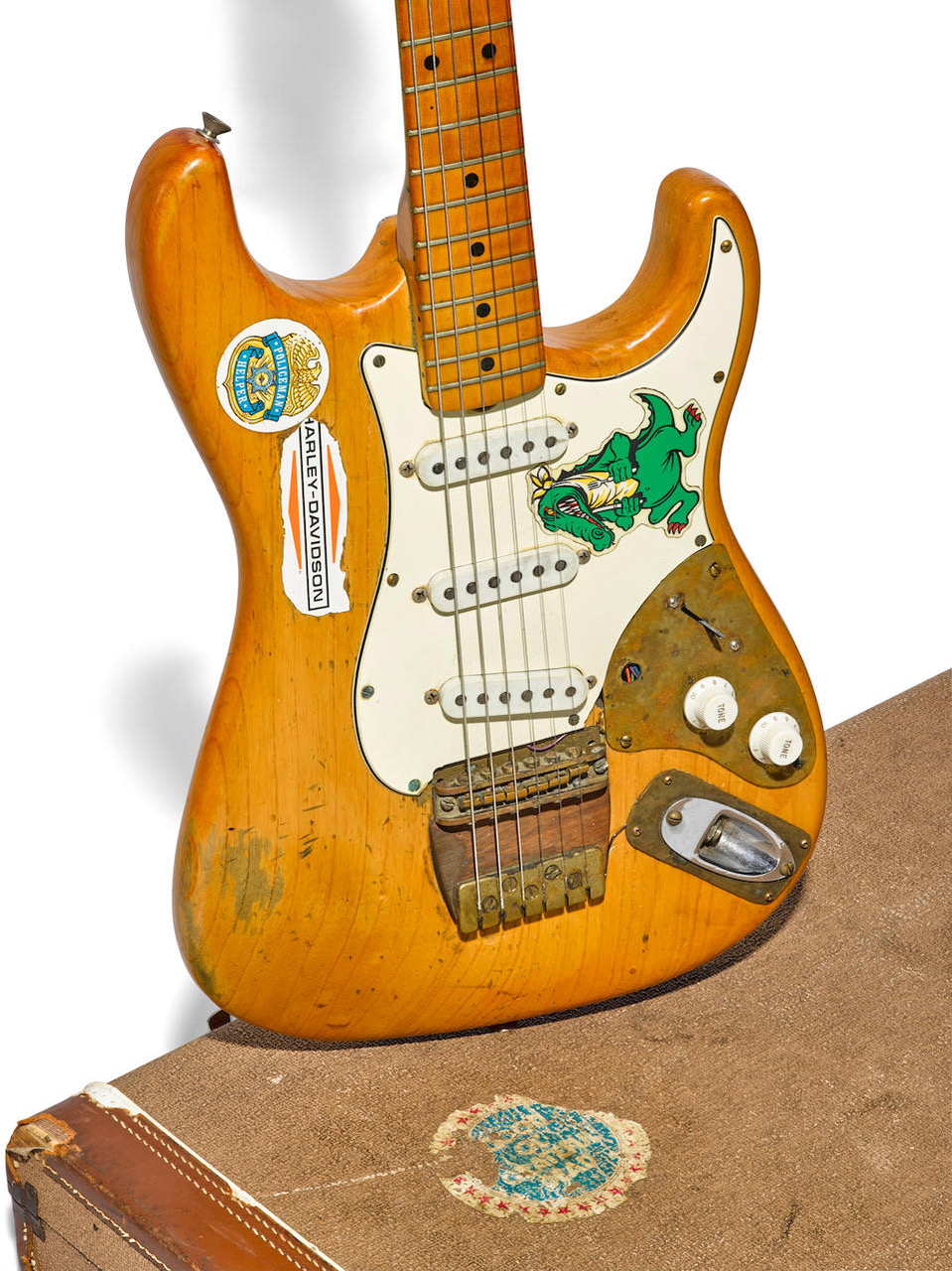 In addition to "Alligator," on Tuesday he won the bidding for the Martin D-28 that Garcia played on the Festival Express in 1970.  As with the rest, it's his intention to get them into top-performing shape and then make them available for loan so that they can do what they were made to do.
Andy is also producer of a new not-for-profit documentary on the musical legacy of the Dead, The Music Plays the Band.  Directed by Jake Cunavelis of Mt. Mansfield Media, it will be out in 2020.  All profits from the film will be split between the Rex Foundation and a soon-to-be-launched nonprofit that will further the aims of the G.D. Guitar Library.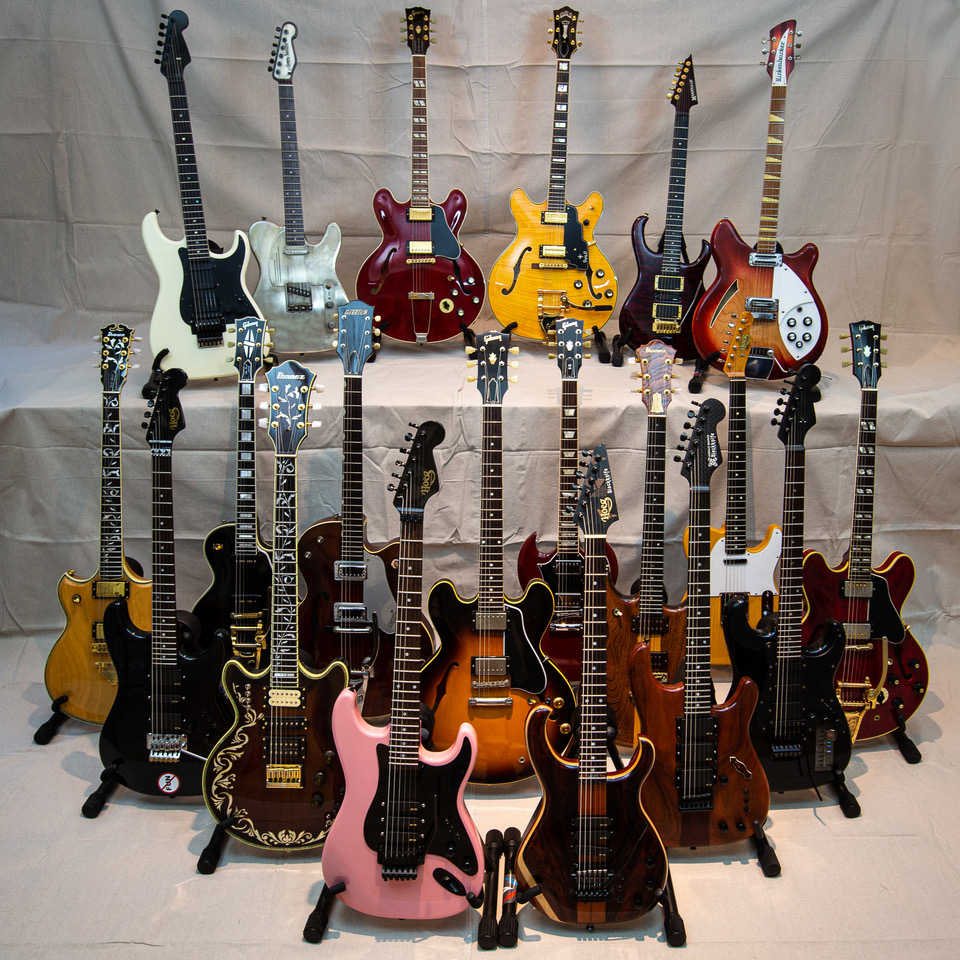 If Andy has anything to say about it, the music will never stop.