The programme for Jazz Middelheim, from 12 through 15 August, in Antwerp's Park Den Brandt, has been finalised. Patti Smith will end the day's festivities with 'An Evening of Words and Music' on 13 August. On 15 August, Liberation Music Orchestra will be replaced by Power Trio: Murray, Allen & Carrington.   Ludovico Einaudi, Melanie De Biasio, Pharoah Sanders/Zakir Hussain/Joachim Kühn, STUFF. Hybrid Love, Jef Neve & Typhoon and Avishai Cohen had already been announced earlier this year.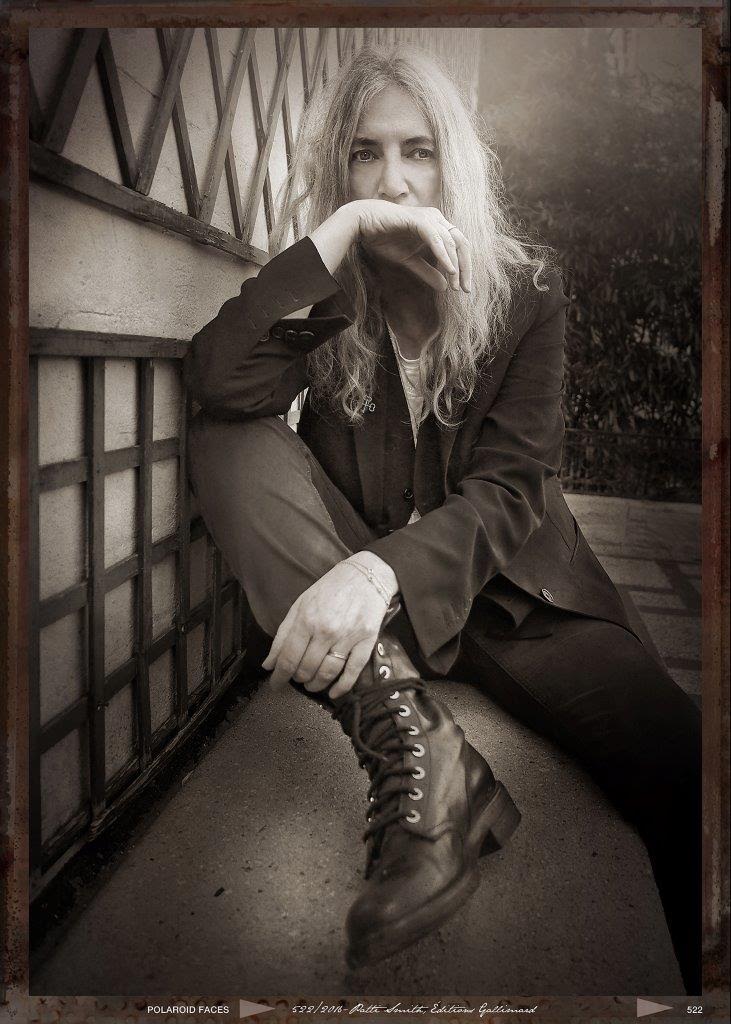 It's impossible to imagine contemporary music history without Patti Smith. She started singing 'Horses' on winged words and thus breathed life into the American punk movement. Throughout the years, the world got to know her as a musician, a poet, an activist, a sculptor, and an author. On Saturday, 13 August, she will be gifting us all with 'An Evening of Words and Music', an acoustic set in which the audience will hear the beseeching murmurs of the younger Patti Smith beyond all the grandiloquence.
On Monday, 15 August, the last day of Jazz Middelheim, Liberation Music Orchestra will be replaced by Power Trio: Murray, Allen & Carrington. 'Perfection', the debut album by this 'all-star trio' built around sax player David Murray, pianist Geri Allen and drummer Terri Lyne Carrington, received the highest, unanimous praise. Not only will the trio be paying homage to the late jazz legend Ornette Coleman at Jazz Middelheim, they will also be commemorating the lives of several of their own personal heroes who passed in 2016, including Marcus Belgrave, Charlie Haden and Father Peter O'Brien.
Jazz Talks
Last year, Jazz Middelheim organised the very first Jazz Talks, at the start of each festival day, where jazz is discussed by jazz artists and enthusiasts. There is something to suit everyone, from jazz fans to those wanting to learn more about jazz and music. The specifics for the Jazz Talks programmes will follow later.
35th Edition of Jazz Middelheim Exhibition
Given that birthdays are something to be celebrated in style, Jazz Middelheim has put together a fantastic project to celebrate the 35th edition of Jazz Middelheim. The festival delved deep in to the archives and darkest cellars to collate materials from across the 35 years that Jazz Middelheim has been going and asked all Jazz Middelheim fans to do the same. From June the collection of 'relics' can be admired in 35 locations across Antwerp: from photos, prints, video and sound recordings, to last year's lost tokens and unravelled wristbands. More information to follow.
Jazz Middelheim on Klara
Klara will be live throughout the festival. From Friday to Sunday, from 4 pm to midnight, and on Monday from noon to 9 pm. In between concerts, presenters Lies Steppe, Bart Vanhoudt and Karel Van Keymeulen will conduct interviews with musicians and festival-goers, report from 'behind the scenes' and the festival grounds, as well as provide commentary from experts and music lovers. Klara reporters will spend four days at the festival, hunting for great stories and jazz lovers can also follow the entire festival on klara.be.  There will be a summer-long Jazz Middelheim programme, including a selection of the most noteworthy live moments from the festival's history, as well as a look ahead to the 2016 edition. Klara will see Lies Steppe kick off Jazz Middelheim during the final episode of Take 7 this season. Every weekday from 11 pm to midnight there will be a series about notable figures from the jazz world: Best of Jazz. A whole summer of unmissable music. 
Information
Tickets are available via the www.jazzmiddelheim.be website and via Fnac. To meet the demand of many visitors for deals, we will also be offering festival passes as well as group and youth tickets.  Young jazz fans can enjoy free children's animation at the festival.
Info: www.jazzmiddelheim.be 12-15 AUGUST 2016, Den Brandt Park, Antwerp