Amidst COVID-19 and the fight for racial justice and equality, the implications of releasing a soulful, gospel, four-track jazz compilation are not lost on NYC-based 8-piece band, Jeremy Beck & The Heavy Duty Horns. With rural Alabama and New Orleans at the root of his identity, bandleader Jeremy Beck understands the influences that have informed his role as a musician––especially upon the release of the band's debut EP, Take Me By The Hand, during a pivotal moment for civil rights in America.
"It sure feels strange promoting an EP release while the fight against systemic racism is at the forefront of everyone's minds these days," shares Beck. "In a musical context, Black music has created what we know as American music. Without the great Black musicians, artists and writers, plain and simple, American music would not exist." Expanding on the topic, Beck explains, "So much of the music I've played and produced throughout my career has been directly inspired by Black musicians and I will be forever grateful. Growing up in Alabama and during my time in New Orleans, Black music and culture molded me into the musician and person I am today."
Read the review on The Big Takeover and check out Take Me By The Hand on Spotify now: bit.ly/JBHDH-TakeMeByTheHand.
Ahead of the release, first single and titular track "Take Me By The Hand" was praised by SoulTracks, who wrote, "Led by Beck's joyful tenor, this NYC-based eight-piece band oozes out jazzy soul on this swinging six-minute track that channels Tower of Power and Blood, Sweat & Tears." Follow-up single "Oh Baby!" made its debut on Relix Magazine, and Beck cited artists like Sam Cooke, Otis Redding and Wilson Pickett, writers of the great love songs from the 50s, as major inspiration.
The EP opens with the title track, a bass-heavy, 70s-inspired tune where Beck explores the question, "How many times have you been in a relationship and you just can't figure out how to make your partner happy? That's where the phrase 'Take Me By The Hand' comes from—it's similar to taking a child by the hand and showing them how to do something." Southern gospel takes shape in ballad "Oh Baby!," a love song at its core as Beck croons, "Oh Baby! Oh I need you, I need you right next to my heart" over pronounced organ tones, where Beck's church roots shine through. Third track, "Somebody Call Frank," speeds up the tempo as Beck sings of a woman who's a liar, a cheat, a woman "weighing down my heart with pain"—the horns, which carry the anthem, emphasize the painful intensity of this toxic love throughout the song. The EP ends on a positive note with closing track "Sing Hallelujah," where Beck sings of a perfectly imperfect love, a woman that makes him sing Hallelujah despite all of her perfectly human imperfections, like singing off-key.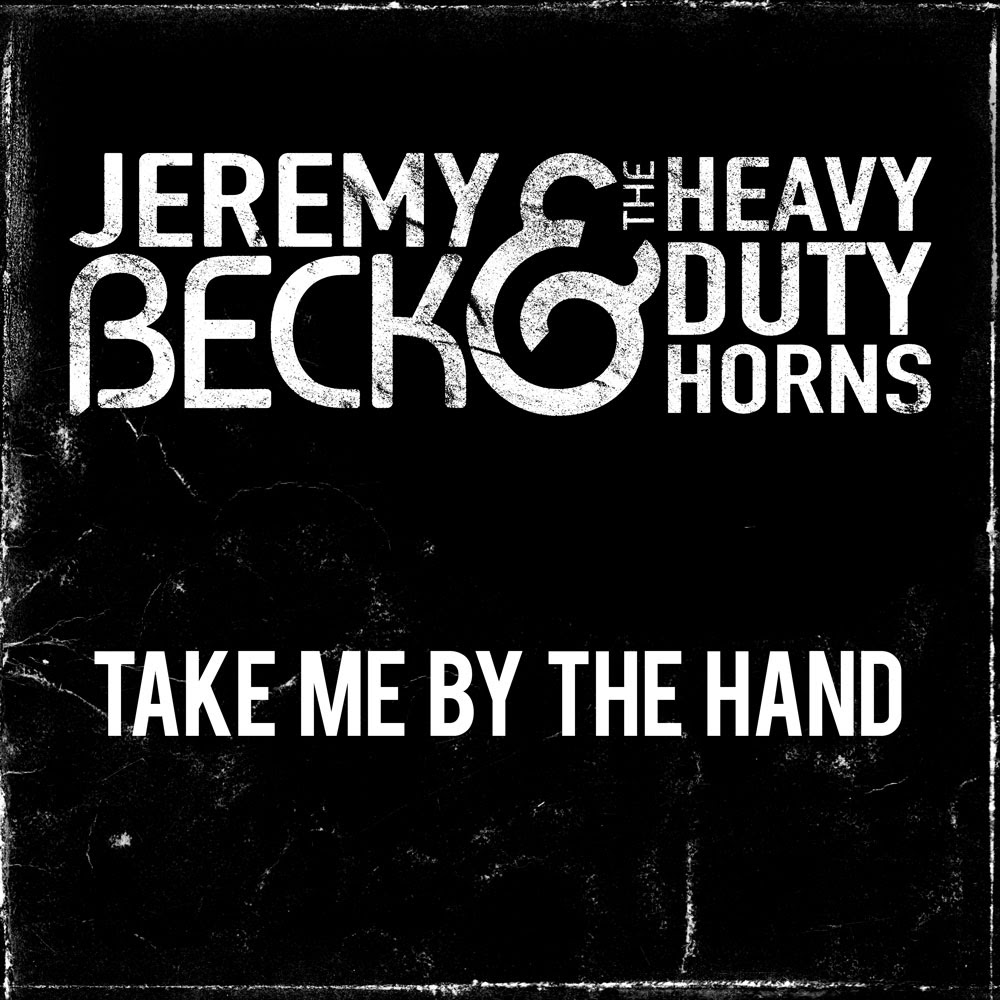 Largely inspired by Beck's humble beginnings in rural Alabama and the soulful gospel of New Orleans, Take Me By The Hand marks the first compilation of songs credited to a band composed of sidemen who have cut their teeth playing with the likes of Bonnie Raitt, Sharon Jones & The Dap Kings and Missy Elliot, to name a few.
Head to the band's website and official Facebook page for more on Jeremy Beck & The Heavy Duty Horns and check out Take Me By The Hand, out everywhere now: linktr.ee/JBHDH.