Over the weekend, WinterWonderGrass Colorado celebrated 10 years. The beloved bluegrass, roots, and brews music festival returned for the sixth time to Steamboat Springs, CO and officially sold out for its tenth year in a row.
It was a family affair, with the festival's original headliners—Infamous Stringdusters and Greensky Bluegrass, as well as bluegrass' hardest working musician, Tyler Grant—returning to celebrate this milestone moment. The weekend was marked by unforgettable sit-ins, snowy days, and plenty of craft beer. Check out the weekend's musical highlights below.
Friday
Pickin' on the Dead then kicked things off on the main stage. Fans came out early to enjoy an après ski beer tasting while Tyler Grant, Ace Engfer, Michael Kirkpatrick, Jake Wolf, and guest fiddler John Mailander performed bluegrass-inspired renditions of music from the Grateful Dead's catalog. Lindsay Lou and Kyle Tuttle joined the group for "Eyes of the World," while Leftover Salmon's Andy Thorn added his banjo stylings to a medley of "Scarlet Begonias > Throwing Stones > Truckin'."
Pixie & The Partygrass Boys led a packed out crowd at the Pickin' Perch tent through their sing-along ready tune, "Appreciate Where You Came From (Go Vaginas)." Kitchen Dwellers took over the main stage with their blend of "galaxy grass" as the sun set on day one. Parrish Gabriel of Sicard Hollow joined the band on bass while their usual bassist, Joe Funk, awaits the birth of his first child. Among a set that included fan favorites like "Wise River" and "Gypsy" was a stand-out performance of Pink Floyd's "Hey You."
During the evening's final main stage set, the Infamous Stringdusters welcomed Kyle Tuttle and John Mailander for their cover of Bill Emerson's "Home of the Red Fox," while AJ Lee of AJ Lee & Blue Summit joined for a performance of Bill Monroe's classic, "Molly & Tenbrooks."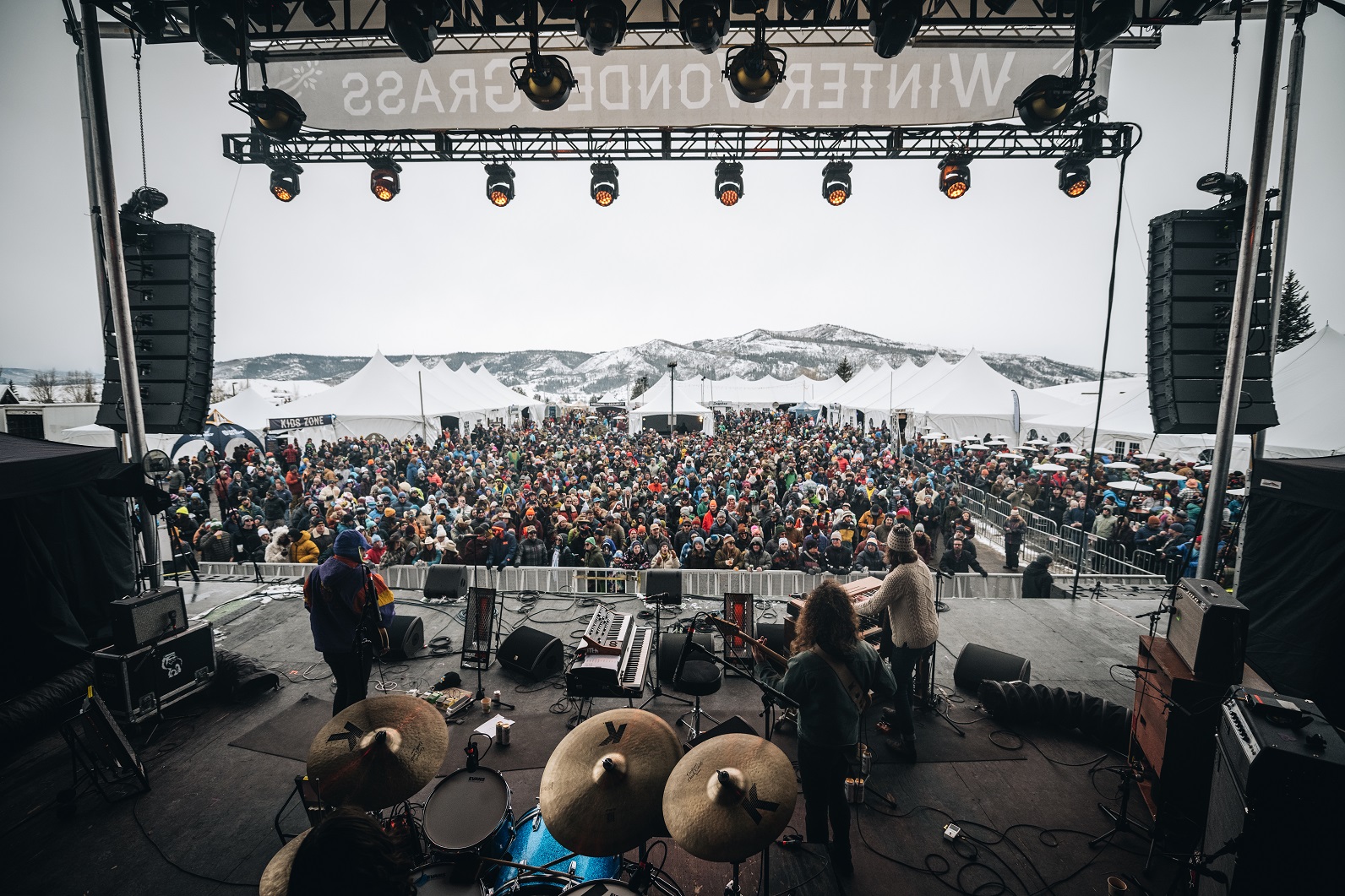 Saturday
For the first set of day two, Steamboat Springs-based Buffalo Commons made their WWG main stage debut to a crowd of excited fans. Tyler Grant sat in during "Patterns > In These Hands > Morning Fire" from the band's 2022 album Patterns, which Grant produced.
Organ virtuoso Neil Francis officially joined the WWG family and delighted an afternoon crowd with a lively set of originals, including "Alameda Apartments," "Prometheus" and "Can't Stop the Rain." The WWG family also officially welcomed Paul Cauthen who held nothing back when he delivered a 15-minute rendition of his hit single, "Cocaine Country Dancing" while the fans went wild.
Leftover Salmon closed out the main stage for night two. While the band played "Powder Days" in acknowledgment of the world-class skiing they had partaken in earlier in the day, fireworks filled the sky over Steamboat Resort. Doc Watson's "Deep River Blues" made an appearance on their setlist, and Lindsay Lou joined for a cover of Townes van Zandt's "Two Hands."
Throughout the afternoon, the side stage tents saw lively performances from Sicard Hollow, AJ Lee & Blue Summit, Tenth Mountain Division, and the female powerhouse ensemble WinterWonderWomen—featuring Lindsay Lou alongside Megan Letts, Michelle Pietrafitta, Emma Rose, Bridget Law, Avril Smith plus special guest artists Amanda Grapes, Kimber Ludiker, Nina Waters, and Carrie McCune—among others, while the daily beer tasting took place.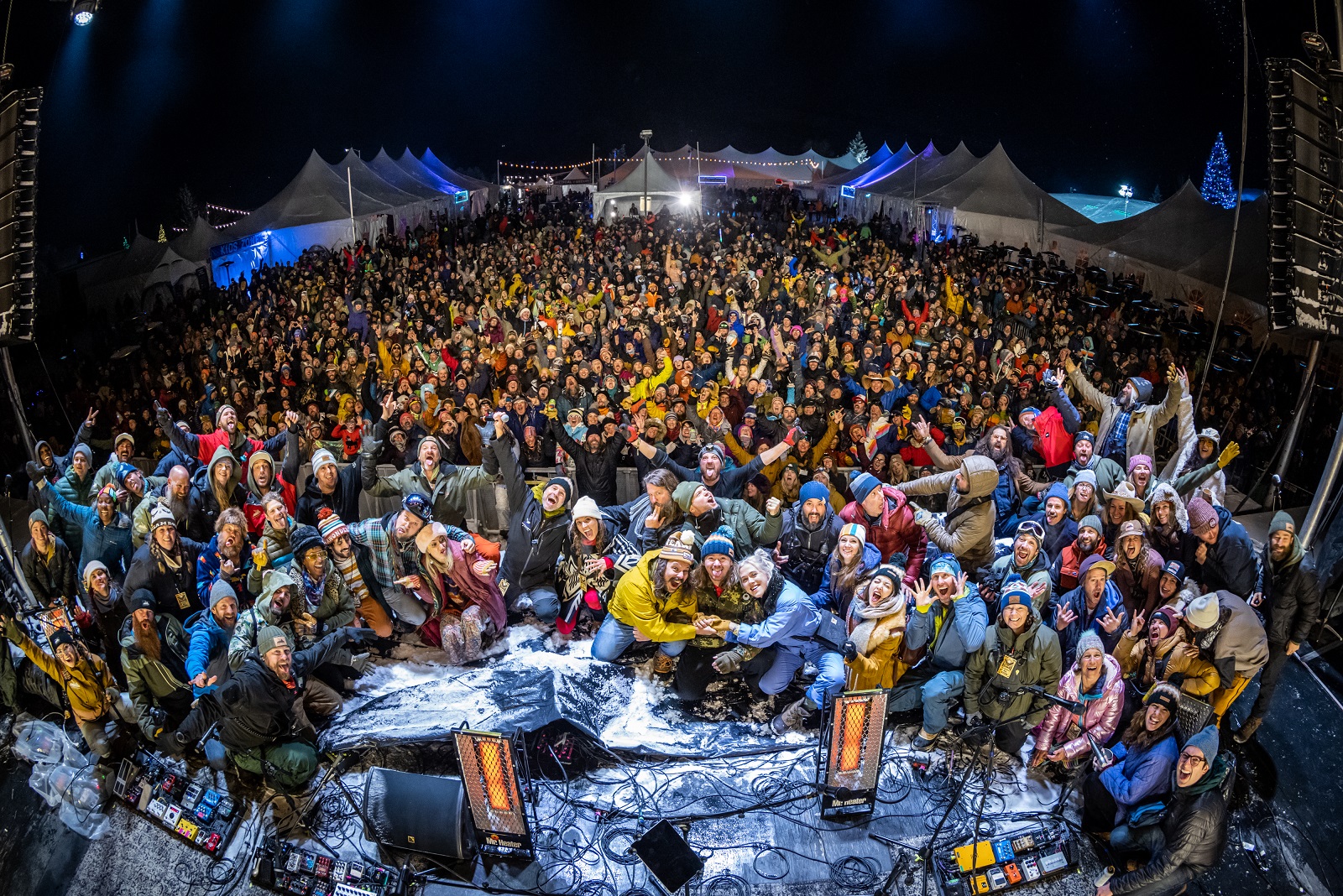 Sunday
The all-female string ensemble Big Richard welcomed the day-three crowd while the snowflakes fell on the main stage. A highlight of their set was a bluegrass-inspired rendition of Britney Spears' hit single "Toxic." The Lil Smokies followed on the main stage and welcomed sit-ins from Lindsay Lou, Kyle Tuttle, and Greensky Bluegrass' Paul Hoffman during their set.
Greensky Bluegrass, another mainstay of WWG, then performed two back-to-back main stage sets. Rapidgrass' Mark Morris—who is an avid backcountry skier—joined the group for "Monument" and "Fixin' to Run" during the first set. During the GSBG second set, Lindsay Lou joined the group for "In Control" and a soulful performance of Reverend Gary Davis' "I Belong to the Band," while John Mailander and Lil Smokies' Jake Simpson added their fiddle stylings to "Windshield" and John Hartford's "Vamp in the Middle."
Trey Wellington Band, Mama Magnolia, and Saints & Lairs provided side-stage music during the daily beer tastings.
Coming full circle, Pickin' on the Dead closed down the festival's tenth-anniversary party with the final performance of the weekend on the Soapbox side-stage.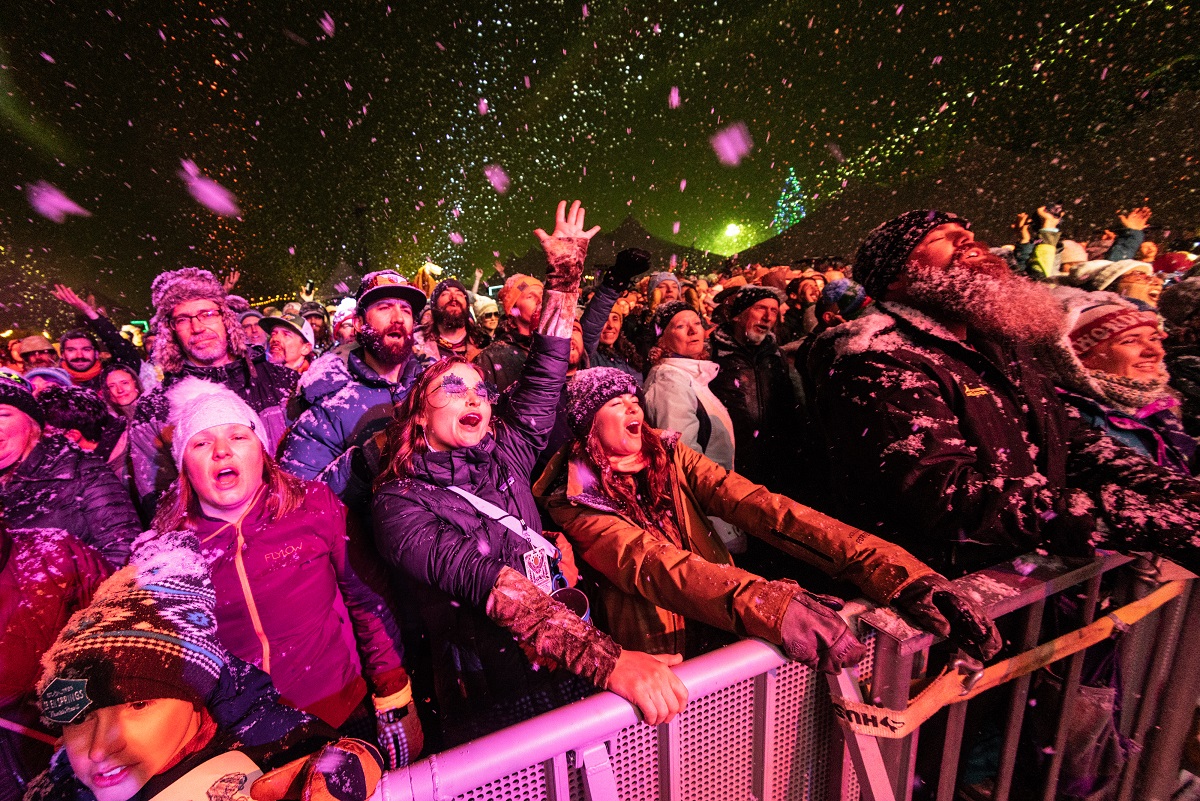 See you next year, Colorado! WinterWonderGrass California is up next, taking place from March 31st through April 2nd in Palisades Tahoe, CA. Tickets and more info are available at WinterWonderGrass.com.