The San Francisco-based Grateful Dead and Jerry Garcia Band arguably played some of their most prolific shows on the East Coast, as strange is it may seem. Those spectacular primal billings at Bill Graham's Fillmore East entering the 1970s, "the best show that almost didn't happen" in May of 1977 at Boston Garden, Clarence Clements ethereal sit-in with Jerry Garcia Band at Great Woods, Massachusetts in fall of 1989. Dozens more would anthologize the theme that Jerry Garcia and had a special connection with North East crowds. Among that list of dozens of others were the sporadic yet dedicated performances in Providence, Rhode Island.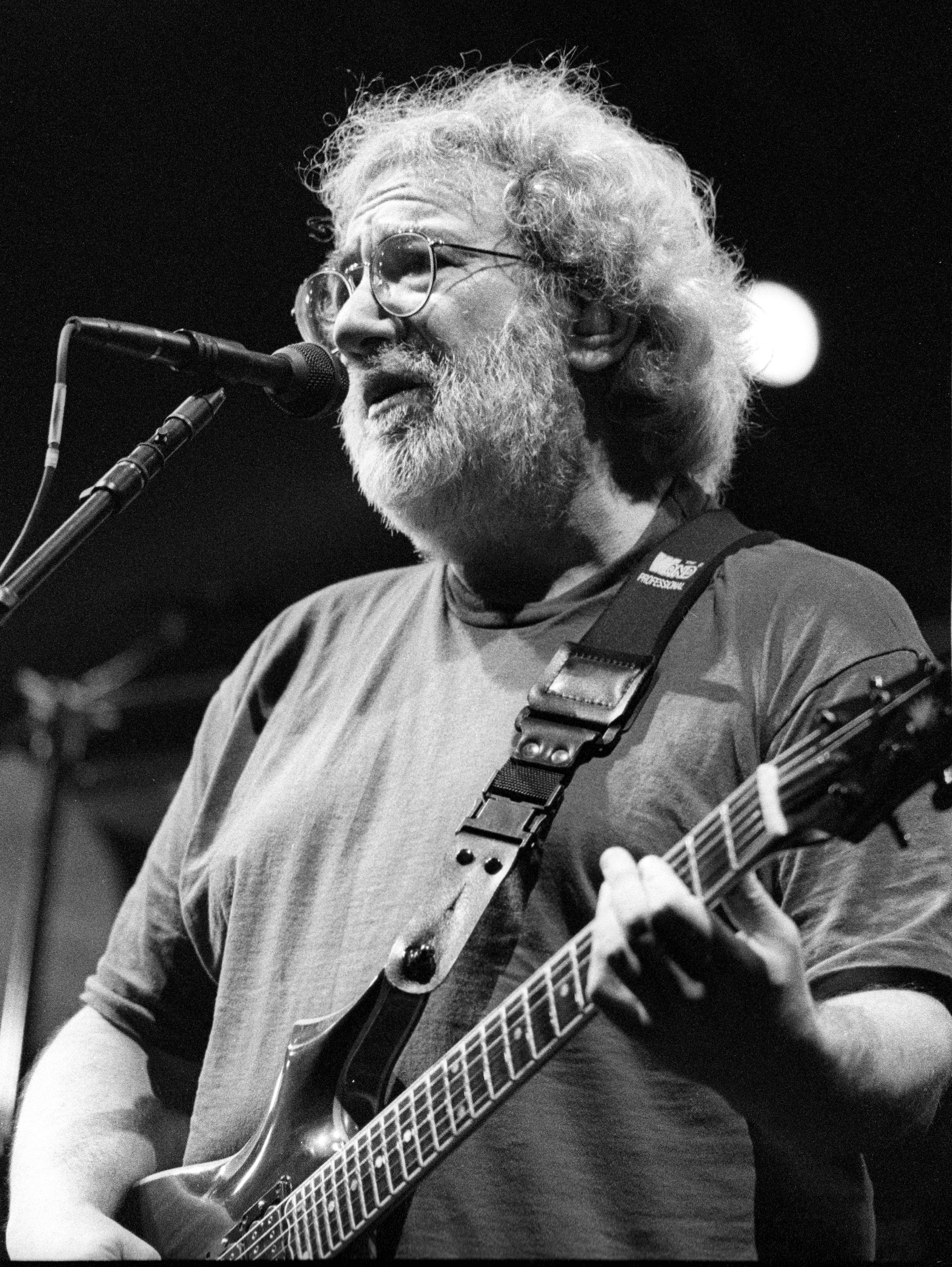 By the time the 1990s rolled around, Grateful Dead were playing 40,000+ capacity football and soccer stadiums. With the Dead performing their last Rhode Island shows in 1987, Providence Heads would later have to ramble to other nearby out-of-state shows such as Worcester's Centrum. In the fall of 1993, the Grateful Dead played some outstanding gigs on the Eastern seaboard, notably at Boston Garden and Madison Square Garden. As the late beloved guitarist would do to escape the mega-stadium status of the Dead, Garcia afterward embarked on a slightly-incognito fall run with his longtime band of Melvin Seals (organ), Jacklyn LaBranch and Gloria Jones (vocals), John Kahn (bass) and David Kemper (drums). This would inevitably be Jerry Garcia Band's final jaunt outside of California. The silver lining was the stunning performance on November 11th, 1993 at Providence Civic Center of which every note is presented as the brand-new GarciaLive, Volume 11 release, due on July 12th via Round Records.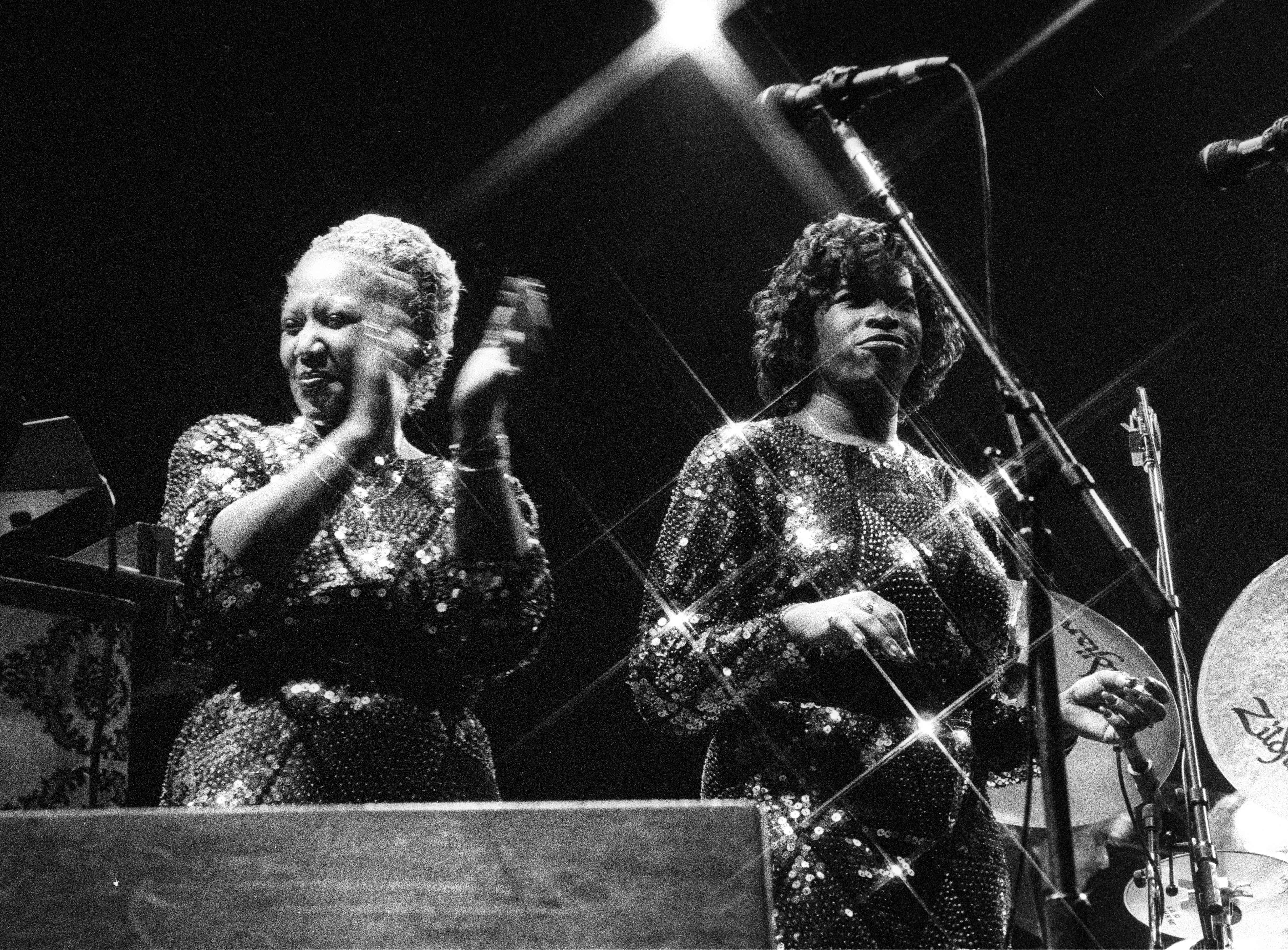 The 12,000 capacity Providence Civic Center was at filled to the brim with joyous locals and other nearby travelers as Jerry Garcia Band took the stage to open with their provocative classic "Cats Under The Stars." As essayist Blair Jackson puts it well in the liner notes, "it had the power to instantly turn whatever venue the JGB was playing, large or small, into a sweaty nightclub," and indeed the loose yet focused performance bounced off of that radiant East Coast energy from the get-go. Following a romping jam-out, punctuated by Seals and Kemper's unison groove, the crowd was warmed up. The cerebral classic "Mission in the Rain," occupied an unusual second song slot featuring some exceptional harmonies of Garcia, LaBranch, and Jones. The delicacy of the Robert Hunter-penned ballad wove a divine tapestry for life-long JGB bassist Kahn to lay down a tender solo at the forefront. "That's What Love Will Make You Do," pumped up the pace in the sultriest of arrangements, augmenting the evening's opening tune well. As Jerry often did, the Bob Dylan slot for the evening was filled by a bittersweet rendering of "Simple Twist of Fate."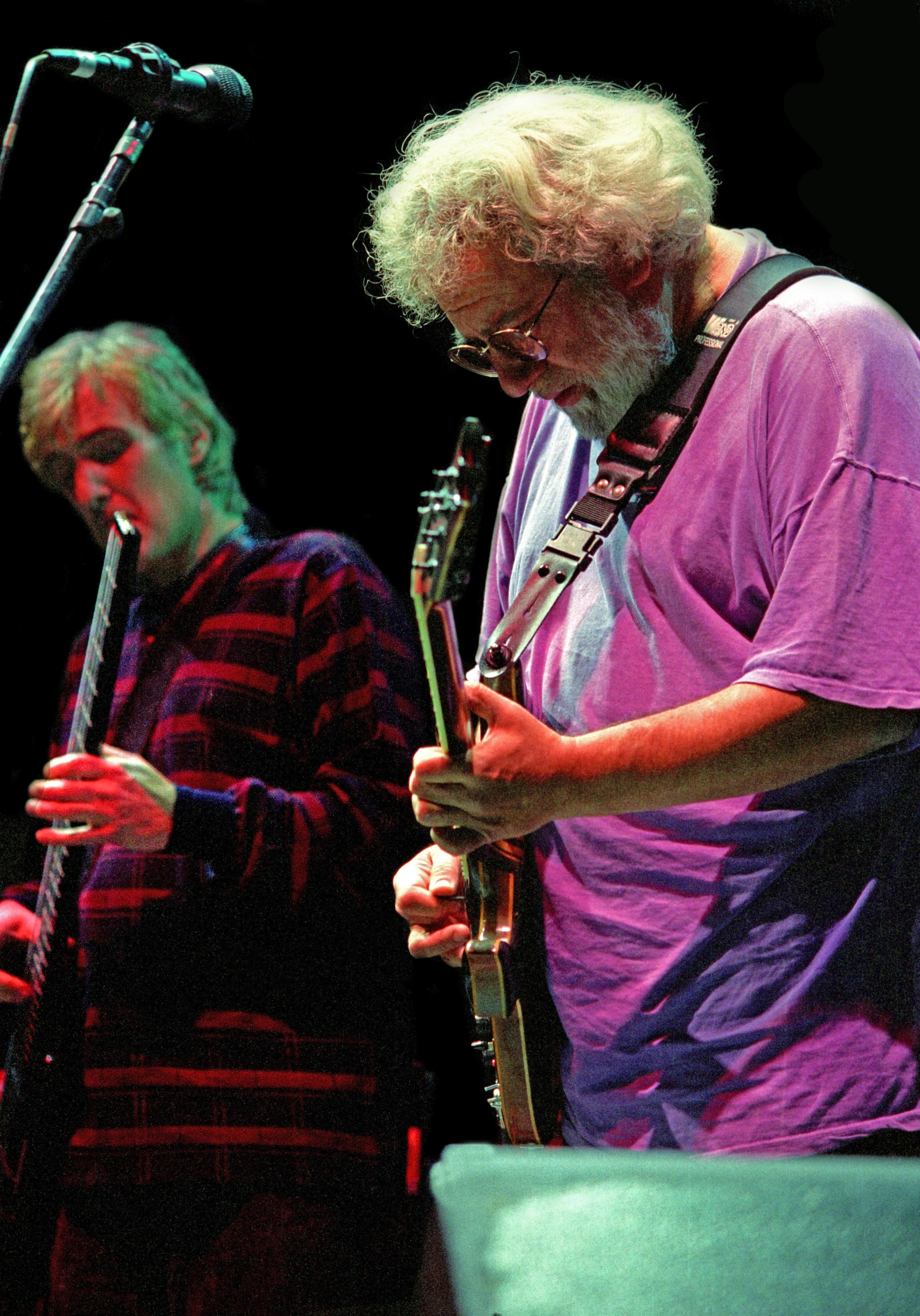 One of the evening's highlights came with an exquisite take on Norton Buffalo's "Ain't No Bread in the Breadbox." A latter-day JGB rarity, Jerry's take on the tune was boisterous, clearly showcasing affinity towards R&B and everyman struggles. The Garcia Band frequently played "My Sisters and Brothers," in its peppy arrangement from the 1980s onward, but it took on more profound significance for Heads after Garcia's struggles with ongoing health problems in 1992 which forced the cancelation of numerous shows. Jerry was adamant and committed to get healthy and overcome his struggles with substance abuse. 1993 was indeed a year which saw him reinvigorated, playing with focus and dynamics. On that note the band finished its first of two final sets in Providence with a scorching "Deal," with an apex solo at the finale, giving the crowd and band alike a buzz to take a break on.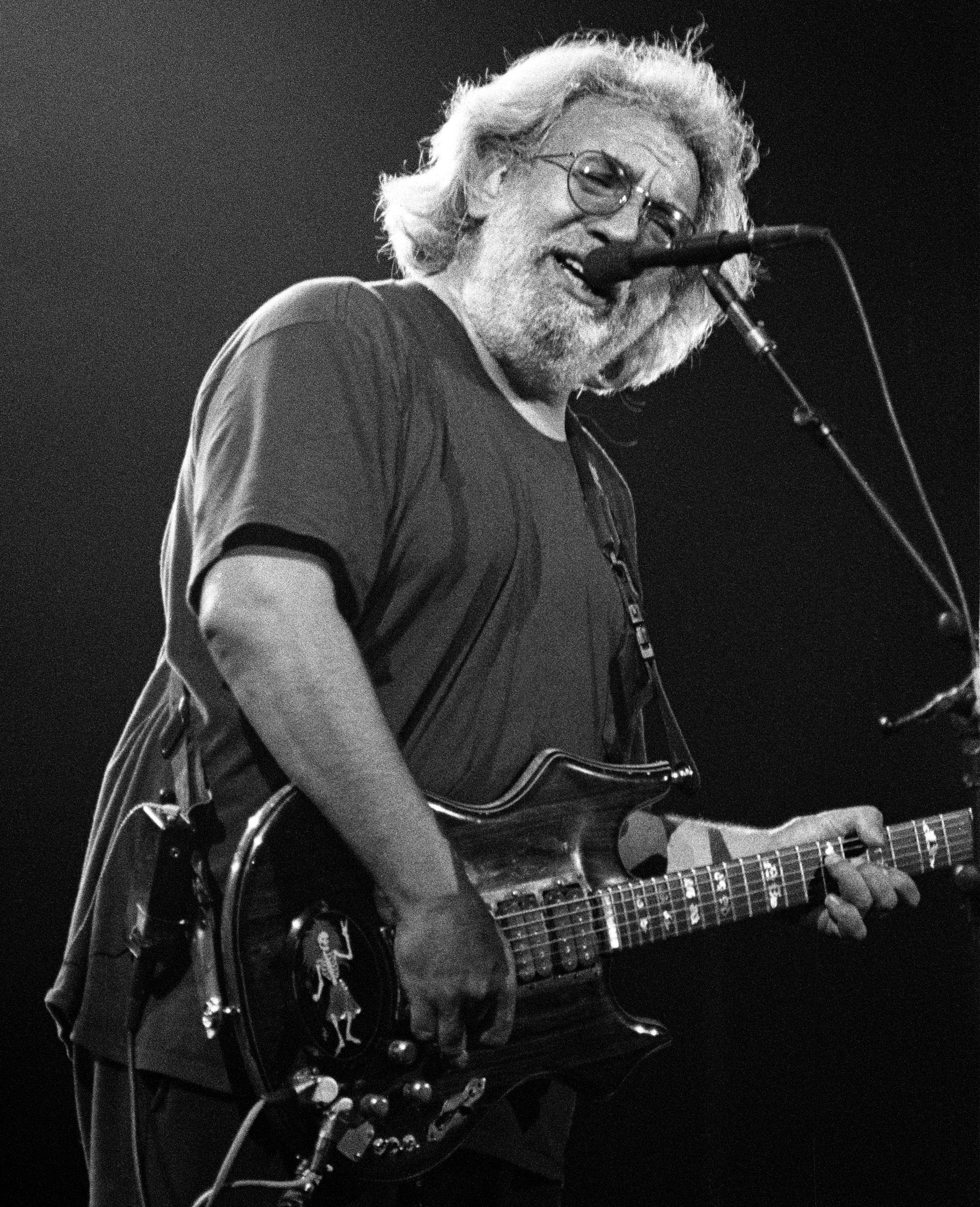 After a brief set break, JGB delivered a diverse second set kicking things off with the first of two Smokey Robinson tunes that evening. "The Way You Do The Things You Do," had been with Jerry much of his life, and he brought it into performances as early as 1972. The Melvin Seals-era band rearranged the classic in a reggae-twanged romper that accompanied the evening's selections well. As Garcia Band enthusiasts know, Jerry had an affinity for Van Morrison tunes. One of his lesser explored choices, but always executed with concentration and elaborative jamming was "He Ain't Give You None." Jackie LaBranch has been quoted saying it was one of her favorite selections in a focused three-part harmony. An elaborate interpretation of "Dear Prudence," came next, a Garcia Band staple encouraged originally by John Kahn who curated many of Jerry's cover choices that compiled the band's repertoire. The second Smokey Robinson cover came with a gem of "When the Hunter Gets Captured by the Game." The strong later-day selection, brought a welcomed variety to the many of Garcia's ballad variety.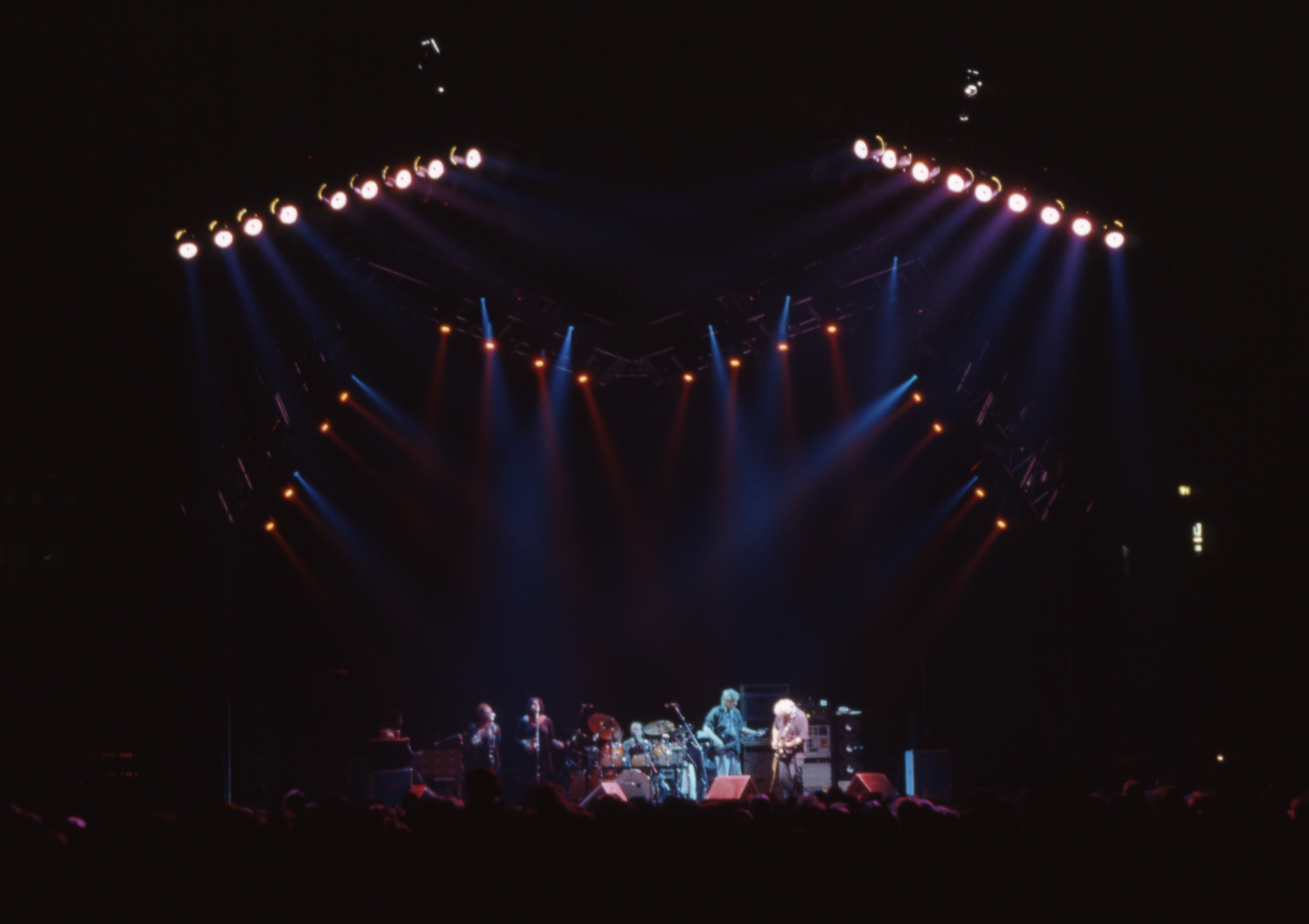 As many smoking JGB shows would go, the band chose "Don't Let Go," as the second set jam-vehicle, spanning over the 13-minute mark with blistering improvisations at lightning speed thanks to Jerry's Lightning Bolt midi-equipped guitar (debuted in 1993.) Seals, Kahn and Kemper met Garcia's focused deep-psychedelia with an acid-drenched jazz jam landing back at the chorus, leaving the crowd's face sufficiently melted. To cap off the inspired performance, Jerry elected a jaunty "Midnight Moonlight," to send Providence's dedicated fans home. Inevitably many will remember this show with bittersweet nostalgia, as it was the final East Coast Garcia Band tour. Unbeknownst to anyone there that night, it felt like a grand finale for Providence Civic Center, a venue which had first hosted Grateful Dead back in fall 1973. Garcia and the group played their heart out every time he visited Providence. We are grateful to have the crisp restoration of the entire evening's performance accompanied by an engaging essay by Blair Jackson.