With Garrett Deloian's lead guitar out in front, Los Angeles-based Jerry's Middle Finger is deserving of its reputation for throwing down some of the best Jerry Garcia Band- tribute gatherings in the land, giving Melvin Seals' and JGB a run for their money. On January 25, in the quirky but ample Odd Fellows Hall in the California Sierra Nevada foothill town of Auburn, Deloian and company perpetuated their justified notoriety with a two-set party of Garcia Band favorites as well as some deep tracks from the Garcia playbook. And like a Garcia Band show, pieces of music ranged from rip-snorting rockers, like opener "Rhapsody in Red" to gospely ballads, like "Stop That Train."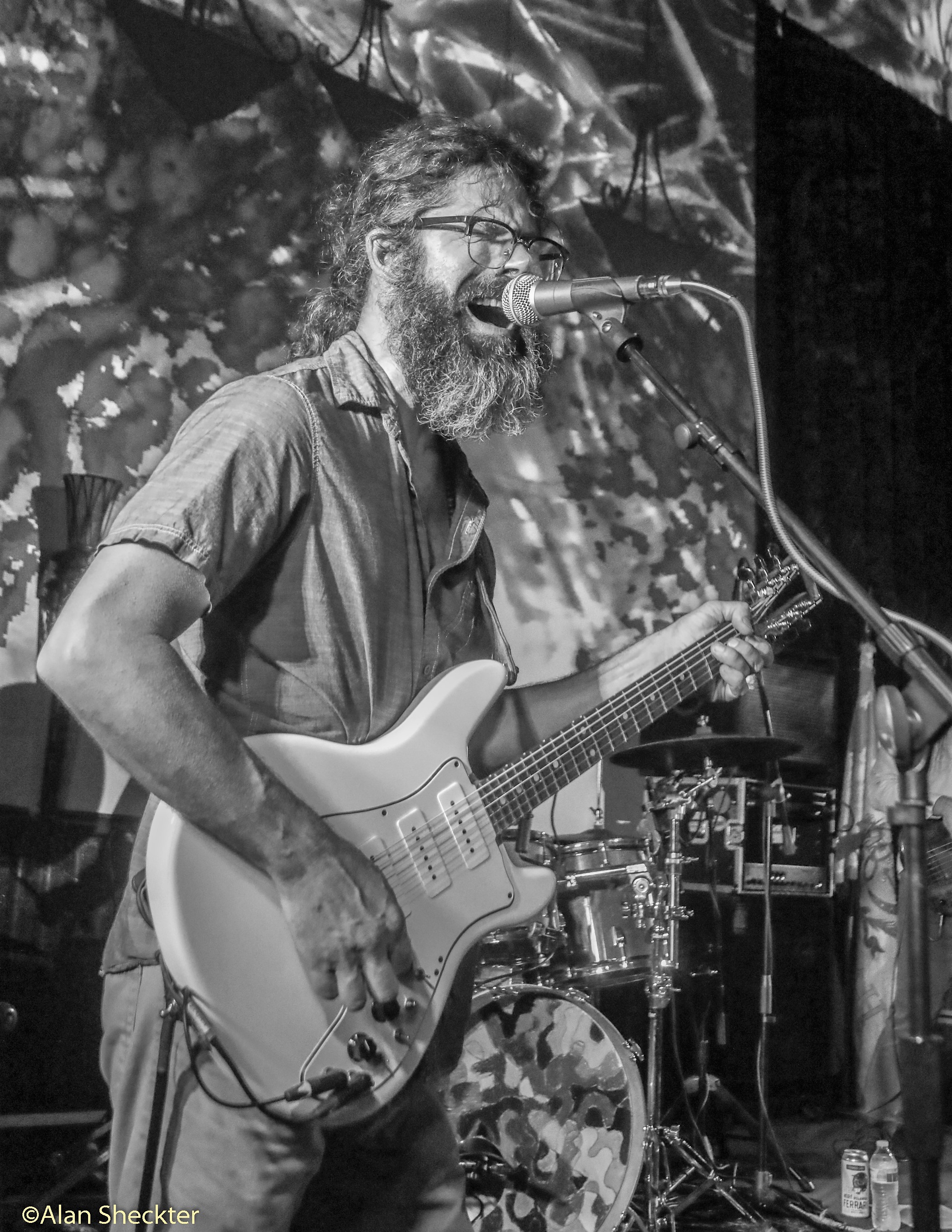 Deloian's ample vocal delivery and dynamic finger-picking lead guitar flourishes, delivered in spot-on Garcia-reminiscent tones and textures, with just enough of his own uniqueness to separate him from the late-Grateful Dead patriarch, led the proceedings. Keyboardist Jon Gold, on the opposite side of the stage, presented a clear runner-up component of the band's sound, offering passionate, swirling Leslie-enabled instrumental passages. Gold brings the perfect skill, energy, and pedigree to the table. Seasoned enough to have plied his craft a long, long time ago with new wave band Oingo Boingo, as a guitarist, bridges his work into 2020 with Jerry's Middle Finger while still a part of Grateful Dead tribute band Cryptical Development.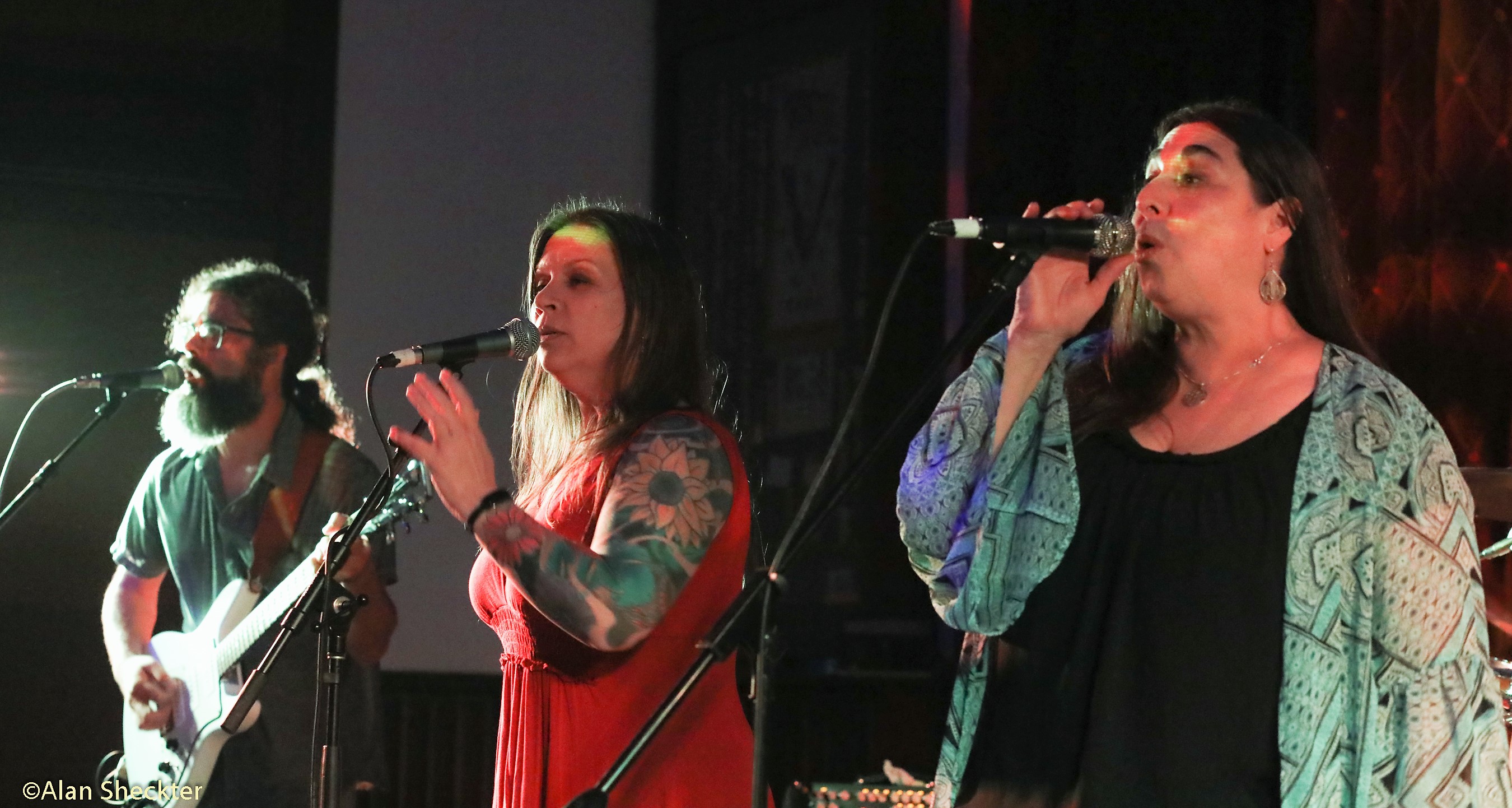 Also on the front line, in Garcia Band tradition, was the dual vocal handiwork of Lisa Malsberger and Halina Janusz, whose always-timely choral passages certainly elevate the band. Backline players, bassist Burt Lewis – who has often collaborated onstage with Stu Allen & Mars Hotel – and drummer (and band manager) Rodney Newman completed the sextet. It was actually Newman and Deloian, close friends and long-time music collaborators, the story goes, who came together in 2008 to form the short-lived Los Angeles roots-rock band, The Knuckles, seven years before the establishment of Jerry's Middle Finger.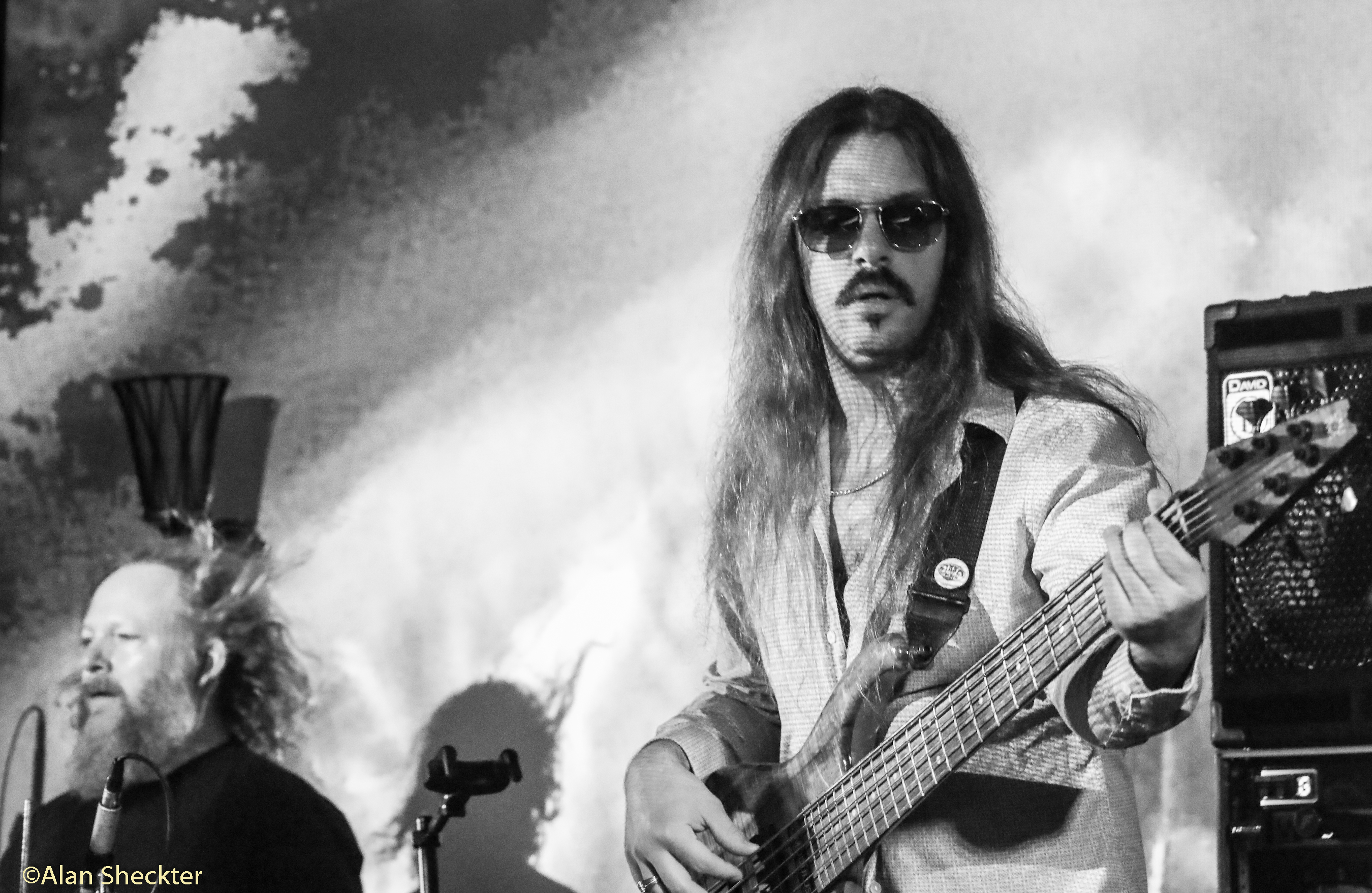 One of the marvelous byproducts of a Jerry Garcia Band tribute band is that you are bound to witness sounds from Garcia's wide-ranging interest in various musical genres. From its inception about 50 years ago, Garcia's Grateful Dead side projects, which produced its own catalog of original material, would expand the listener's appreciation of a broad spectrum of contemporary music, bringing marvelous and captivating arrangements of Motown ("How Sweet It Is"), reggae ("Stop That Train"), rock ("Rhapsody in Red"), ballads ("I'll Take a Melody"), and other genres of music to the stage. And thus, so did Jerry's Middle Finger, turning many old radio hits into far-reaching improvisational masterpieces. Expect Jerry's Middle Finger to keep turning heads and gaining steam at festivals, clubs, and concert halls throughout 2020 and beyond.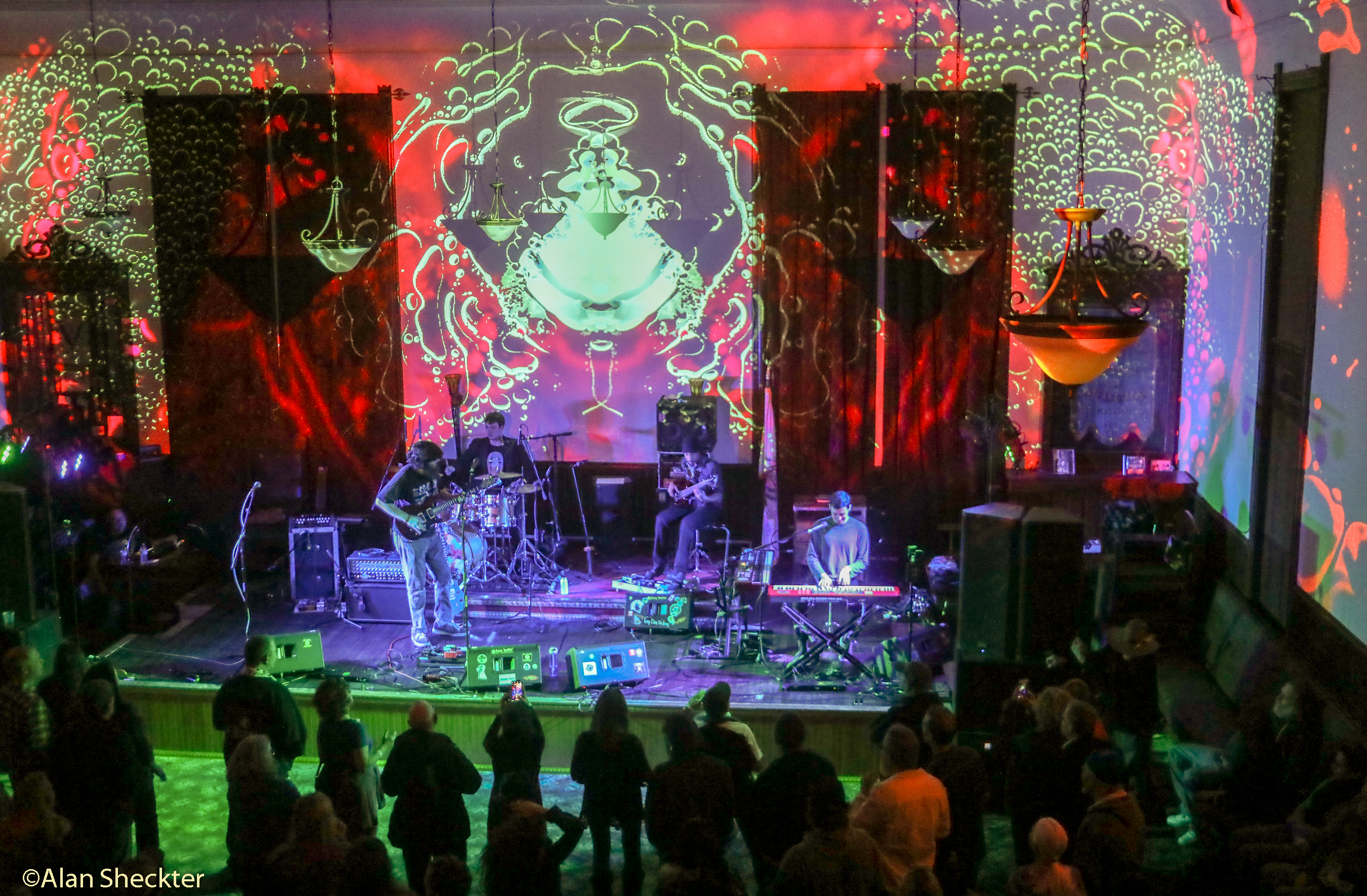 In addition to local opening band, Love Mischief, a major co-star of the night was Lance Gordon and his kaleidoscopic Mad Alchemy Lights, whose never-ending array of colorful liquid lightshow projections on the walls and ceiling turned the Odd Fellows Lodge into a living, breathing psychedelic concert hall.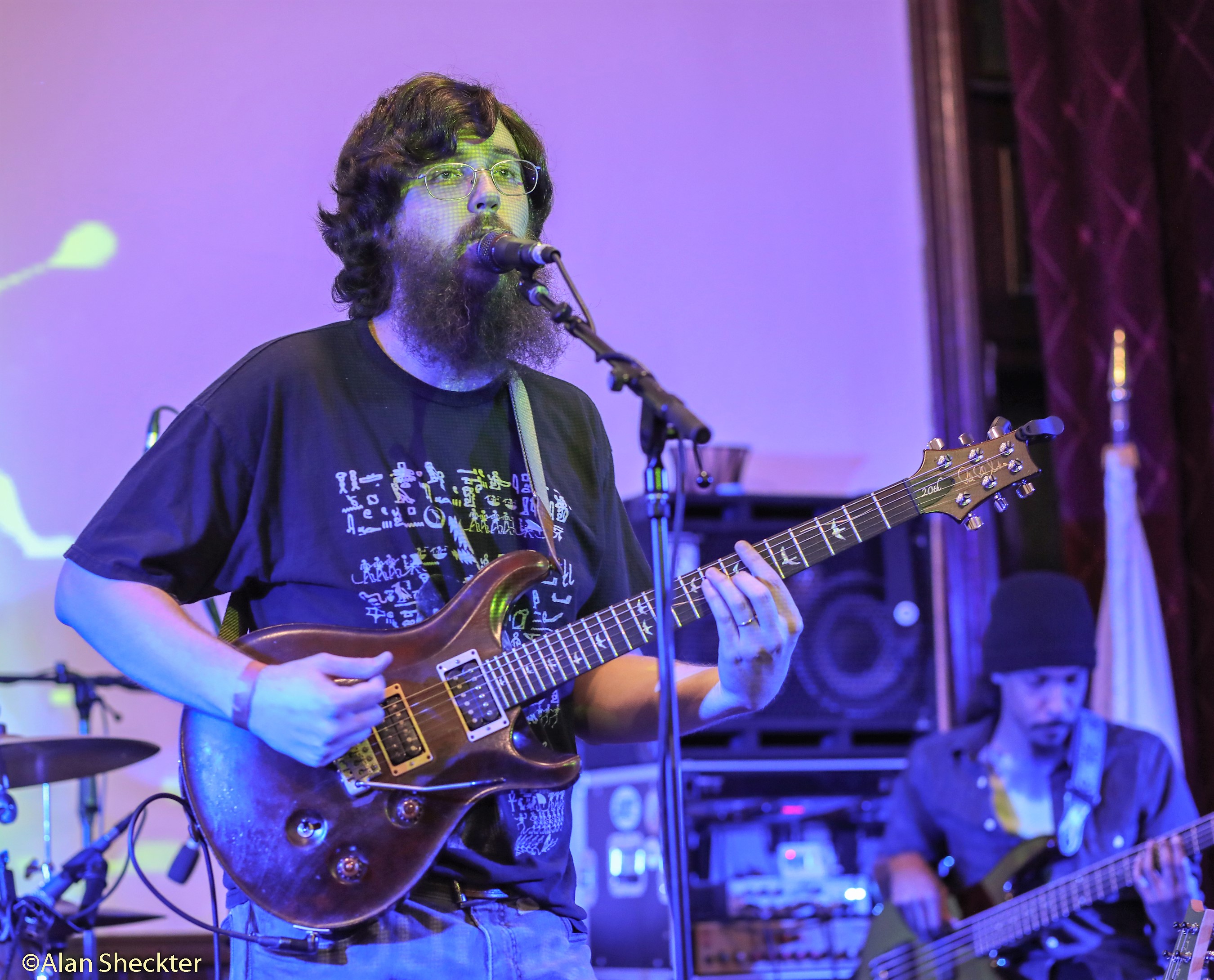 Love Mischief, an up-and-coming Sacramento-based experimental rock 'n' jam band led by Berklee College of Music-schooled singer/songwriter/lead guitarist/vocalist Brian Curtin, opened the show, coming out of the gate with a funky intro to a fine rendering of The Grateful Dead's coveted pairing of "China Cat" -> "I Know you Rider." The band of four, including bass, drums, and compelling keyboards, showed a lot of rock and ballad versatility, offering the quick-pickin', hundred-year-old bluegrass standard, "Mountain Dew" (Stanley Brothers, Willie Nelson, Grandpa Jones), as well as four originals: "The Green Mountains," "Sweet Tooth Blues," and "My Backyard" -> "Love 'em Till They Leave."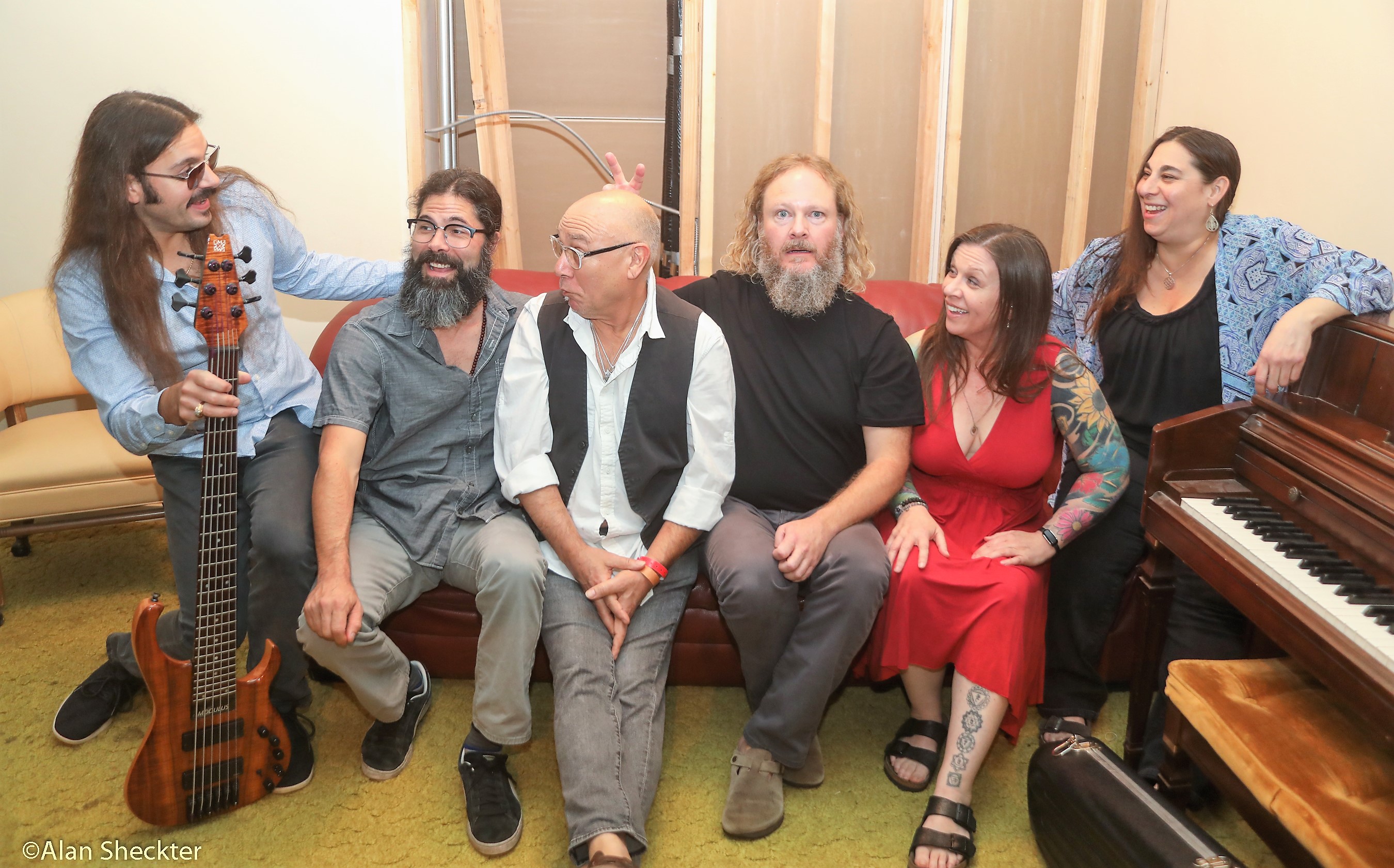 Jerry's Middle Finger, Set 1: Rhapsody in Red (Jerry Garcia/Robert Hunter), I'll Take a Melody (Allen Toussaint), That's The Touch I Like (Jesse Winchester), Sitting in Limbo (Jimmy Cliff), Waiting for a Miracle (Leonard Cohen), He Ain't Give You None (Van Morrison), Road Runner (Junior Walker & the Allstars). Set 2: Harder They Come (Jimmy Cliff), How Sweet It Is (Marvin Gaye), Stop That Train (Bob Marley & The Wailers), Second That Emotion (Smokey Robinson), Señor (Bob Dylan), That's What Love Will Make You Do (Little Milton), Ride the Mighty High (Mighty Clouds of Joy). Encores: Someday Baby (B.B, King), Gomorrah (Garcia/Hunter).