Legendary singer songwriter Jesse Colin Young is set to release his rousing rendition of Van Morrison's "These Dreams of You" on Friday, August 20. The single, which will be available on all streaming platforms, will be accompanied by a new music video.
"'These Dreams of You' is a tongue in cheek look at relationships gone really wrong, and I couldn't resist a good shuffle," said Young.
In support of this release, Jesse Colin Young is set to perform on August 21 alongside Steve Miller at the Never Forget Concert at Northwell Health at Jones Beach Theater in Wantagh, NY which will benefit the Tunnels to Towers Foundation. Honoring the 20thAnniversary of the September 11 attacks, the event will also feature Journey, John Fogerty, Ann Wilson, and many more. To purchase tickets or find more information, please click Here.
Young will be performing at the Koussevitzky Music Shed at Tanglewood Music Centerin Lenox, MA on August 22 with longtime friend Judy Collins. Tickets start at $24 and can be purchased Here.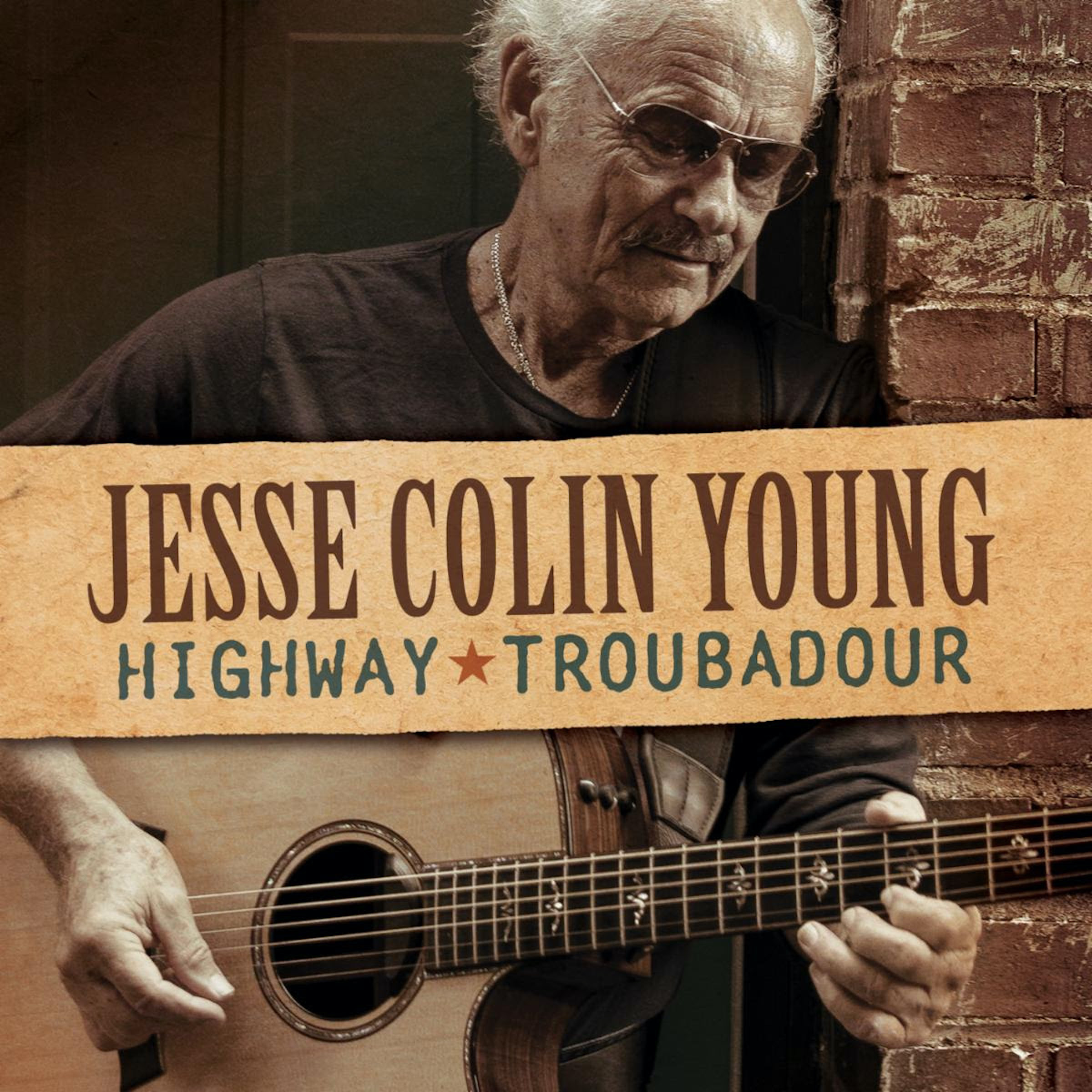 In late 2020, Young released his 22nd solo album, Highway Troubadour, via BMG. Highway Troubadour marks the first truly solo acoustic record for Young since his debut album, 1964's The Soul of a City Boy.
Recorded with just two AEA A440 ribbon microphones to capture warmth – one for his voice, and one for his guitar – Highway Troubadour features newly-recorded solo performances of songs from Jesse Colin Young's entire catalog, including a revised take on the Youngbloods' "Sugar Babe" and an intimate version of "Cast a Stone" from his critically-acclaimed 2019 release, Dreamers.
Critics are loving Highway Troubadour:
"…these reimagined songs, filled with so much warmth and love, transcend the road-weary travels of a folk troubadour to reveal the resiliency of the human spirit."
-Acoustic Guitar
"He's singing to us with his warm vocals, his cascading fingerpicking, and we're sure happy that Jesse Colin Young is still riding the highways as our troubadour."
-Folk Alley
"...he's still the folkie he always was, loaded with warmth and inclusiveness well before they became the buzzwords they are now."
-Midwest Record  
"...when he was finally able to make a return to music last year with Dreamers, his first album in 13 years, his return to music made his life feel fully complete. Now, with a new project, tellingly-titled Highway Troubadour, a circle is complete as well."
-Rock and Roll Globe
For more information on Jesse Colin Young, please visit www.jessecolinyoung.com.
About Jesse Colin Young
A pioneer of American roots music for more than half a century, Jesse Colin Young has left a unique mark on the intersecting worlds of folk, blues, jazz, country, and rock & roll. As the front man of the Youngbloods, he immortalized the ideals of the Woodstock generation with "Get Together," an international hit that called for peace and brotherhood during the turbulent 1960s. During the decades that followed, Young expanded both his audience and his artistic range, releasing a string of solo albums that mixed socially conscious lyrics with top-tier guitar skills and gorgeous vocals. An acclaimed songwriter, singer, instrumentalist, producer, label owner, podcast host, and longtime social/environmental activist, he has established a permanent place in America's musical landscape, while continuing to make modern music that's every bit as vital as his work during the countercultural era.