Having spent the better part of almost two decades as the lead singer and songwriter of My Morning Jacket, Jim James releases his debut solo album, Regions Of Light And Sound Of God, today on ATO Records. James says that his inspiration comes from many directions, but mentions Marvin Gaye's incomparable classic What's Going On as a perpetual influence (it might be felt strongest in the soaring concluding track, "God's Love to Deliver," in which the singer addresses Dr. Martin Luther King, Jr.). "To me, it's the greatest record of all time because it speaks to everyone, of any race or creed," he says. "It speaks to the soul and the body; it uses all forms of music, merging soul and funk with rock and classical; it is nameless gospel, holy essence. I always want to try and make music like that." Yesterday, James performed alongside The Roots on Late Night with Jimmy Fallon and today he will return to Jimmy Fallon, sitting in for the entire show as a guest performer.
Until now, James had never felt the call to create a longer-form album on his own. "I'm very lucky to play in a band with guys that I love, who are great at what they do," he says, "so on MMJ records, I don't have a need to play bass or keys or what have you. But as a person and as a musician, I love to play every instrument under the sun, and I wanted to make a record where I played all the instruments and produced/engineered it myself."
The results are nine songs that resist easy categorization, from the hazy space-funk of the opening "State of the Art (A.E.I.O.U.)" to the chiming, operatic pop of "A New Life." On Regions of Light and Sound of God, nothing is what it seems—touchstones from old-school R&B or island folk or hip-hop flicker into focus and then disappear; a delicate instrumental is titled "Exploding." It's complex but cohesive, intimate and hypnotic where My Morning Jacket might turn more wide-screen and epic.
Alongside six studio albums with My Morning Jacket and the band's busy recording and touring schedule, James has maintained a steady, bordering on voracious, flow of work. In 2009, he released the Tribute to EP, which included versions of six George Harrison songs. He has also lent his voice to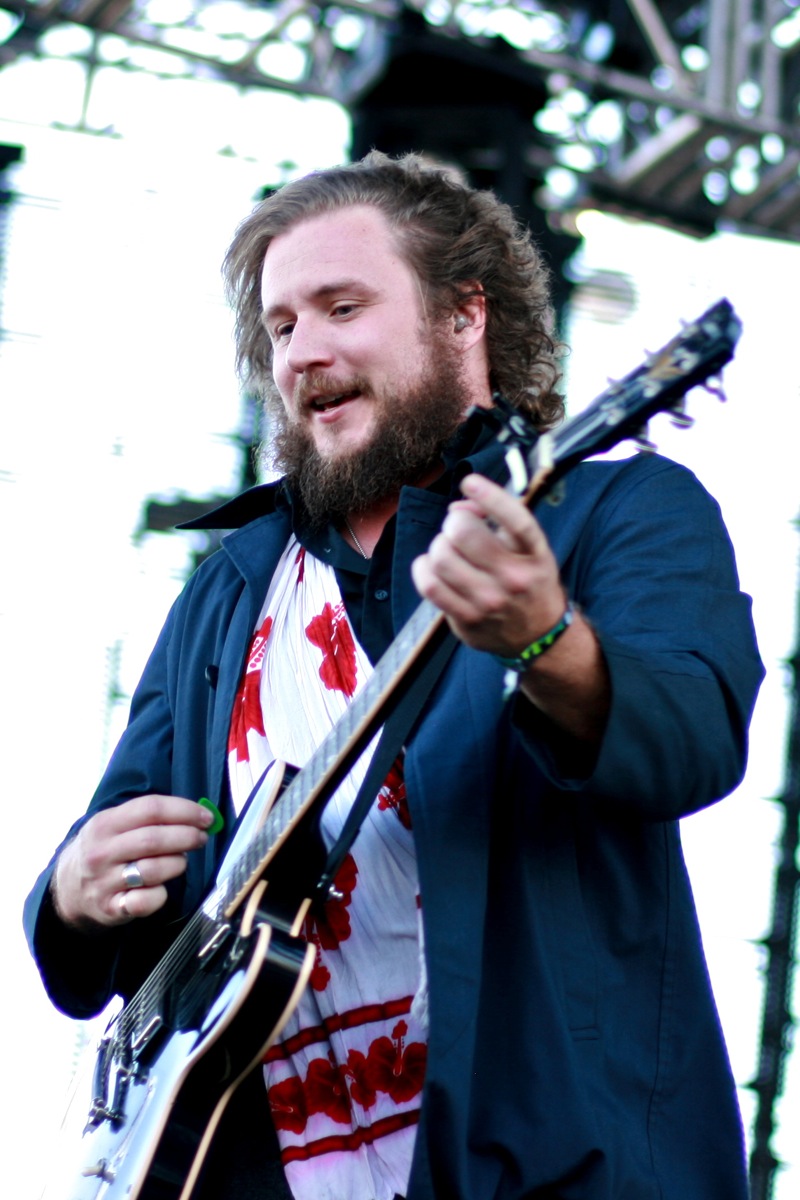 albums but artists such as the Decemberests, the Roots, Amrica, Booker T. Jones, and the Preservation Hall Jazz Band. He additionally recorded and toured with Monsters of Folk, which had him team up with Conor Oberst, M. Ward, and Mike Mogis and created a Woody Guthrie tribute album New Multitudes alongside Jay Farrar, Will Johnson, and Anders Parker.
"The album knew what it wanted to be," says James. "The songs would tell me what they wanted to be, and I just had to search around and find those sounds to bring them into this world."

Jim James Tour Dates
2/18: Philadelphia, PA @ Johnny Brenda's
2/19: Brooklyn, NY @ Music Hall of Williamsburg
2/20: New York, NY @ McKittrick Hotel
4/17: Louisville, KY @ Brown Theatre
4/19: Milwaukee, WI @ The Pabst Theater
4/20: Chicago, IL @ Vic Theatre
4/21: Minneapolis, MN @ First Avenue
4/23: Columbus, OH @ Newport Music Hall
4/24: Toronto, ON @ Phoenix Concert Theatre
4/26: Boston, MA @ Royale
4/27: Philadelphia, PA @ Union Transfer
4/29: New York, NY @ Webster Hall
4/30: Washington, DC @ 9:30 Club
5/2: Nashville, TN @ Cannery Ballroom
5/3: Asheville, NC @ The Orange Peel
5/6: Austin, TX @ Stubb's Waller Creek Amphitheatre
5/7: Dallas, TX @ House of Blues
5/9: Denver, CO @ Ogden Theatre
5/11: Los Angeles, CA @ The Fonda Theatre
5/12: San Francisco, CA @ The Fillmore
5/14: Portland, OR @ Crystal Ballroom
5/15: Seattle, WA @ Neptune