There are occasions when you can just smell a good time coming, and a Friday night performance by Joe Russo's Almost Dead at Eugene's (Ore.) cozy, Cuthbert Amphitheater had the unmistakable aroma of "you don't want to miss this." Oregon unfurled a sparkling, early summer evening at the beautiful riverside venue, and JRAD subsequently accommodated with two scintillating sets.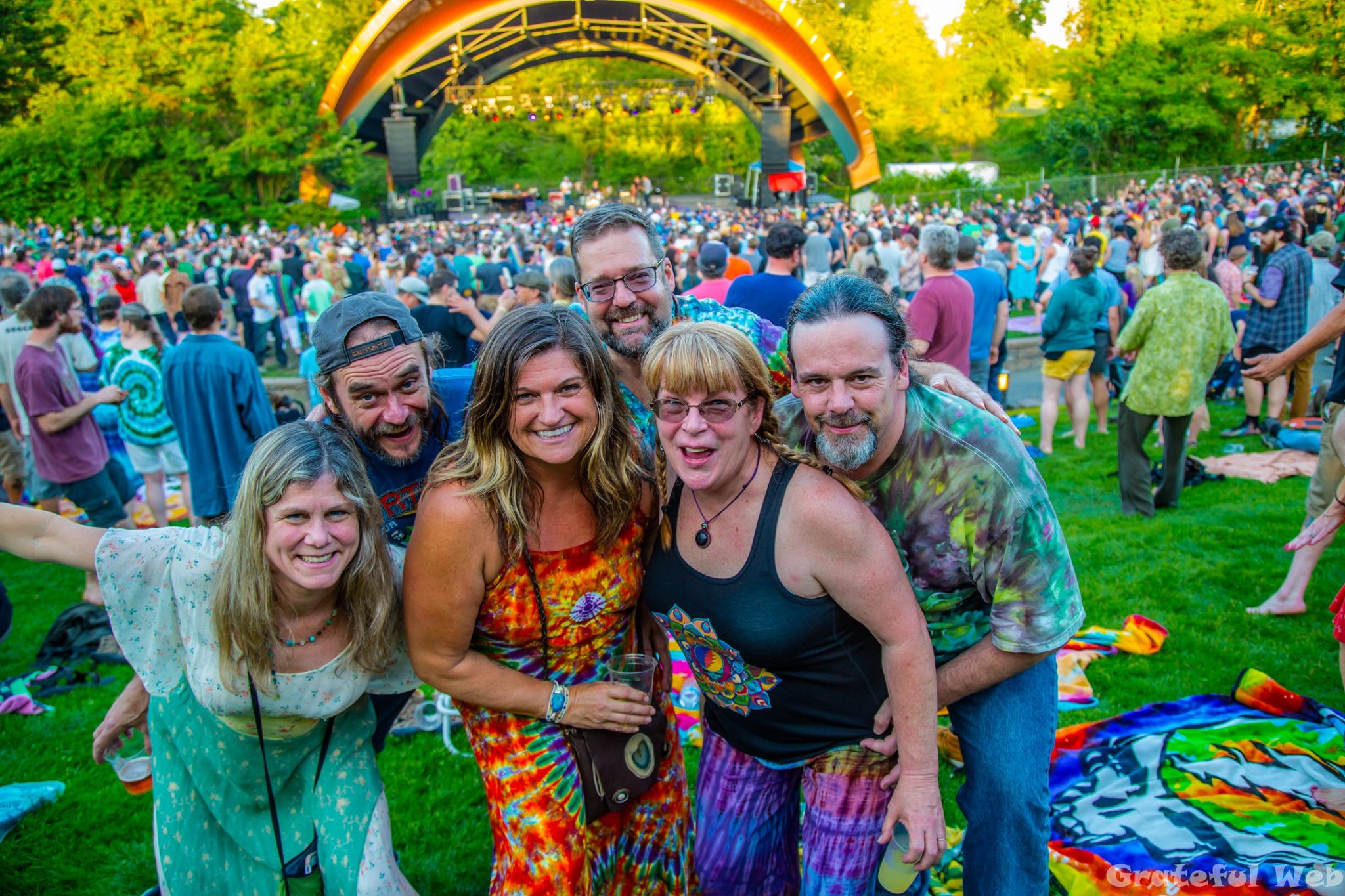 The afterlife of the Grateful Dead has become nearly as long and strange as the original trip. It's been twenty-four years since Jerry Garcia passed away, and there's still no shortage of Heads shuffling down the "golden road to unlimited devotion." Even post-mortem, the Dead evokes a powerful combination of spirituality, creativity, and capitalism. Their imaginative depiction of the archetypal, beatnik fantasy, a swashbuckling troupe of thrill-seekers chasing the next euphoric "wow," has proven every bit as lucrative and influential as their amazing songs. People still line up to get "on the bus," and clusters of touring musicians have spawned in the Dead's prodigious wake. "Jam bands" have emerged with their own recipes for the Dead's intoxicating blend of music, magic, and mayhem. One of the most popular and interesting of these groups, Joe Russo's Almost Dead renders sophisticated, high-end interpretations of GD songs, typically emphasizing the cerebral, jazz-leaning facets of their originators.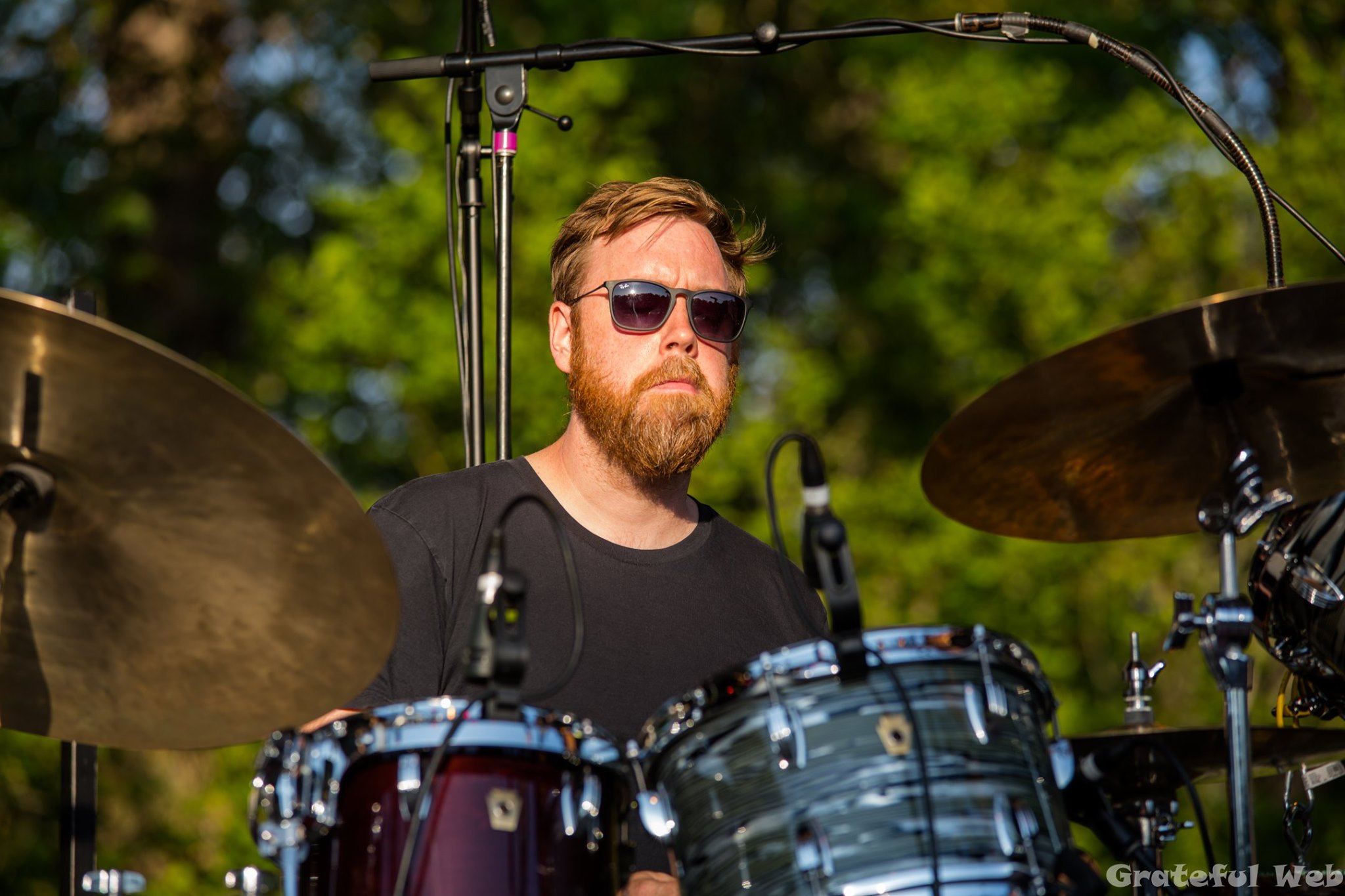 JRAD eased onto the sun-soaked, Cuthbert stage and admired the warm, pleasant atmosphere. They began gently searching for something to compliment the sublime setting before "Althea" oozed out suggestively and enveloped the blissful scene. A popular, spark-spraying show-starter, "Althea" goosed the laid back, left-coast crowd into approving hoots and hollers. Guitarist/vocalist, Tom Hamilton took the first turn on the throttle and emphasized "Althea's" enticing, head-turning figure. Keyboard player, Marco Benevento offered intriguing asides and embellishments. The band never strayed far from the original's blueprint, but JRAD's energy rippled with fresh juice.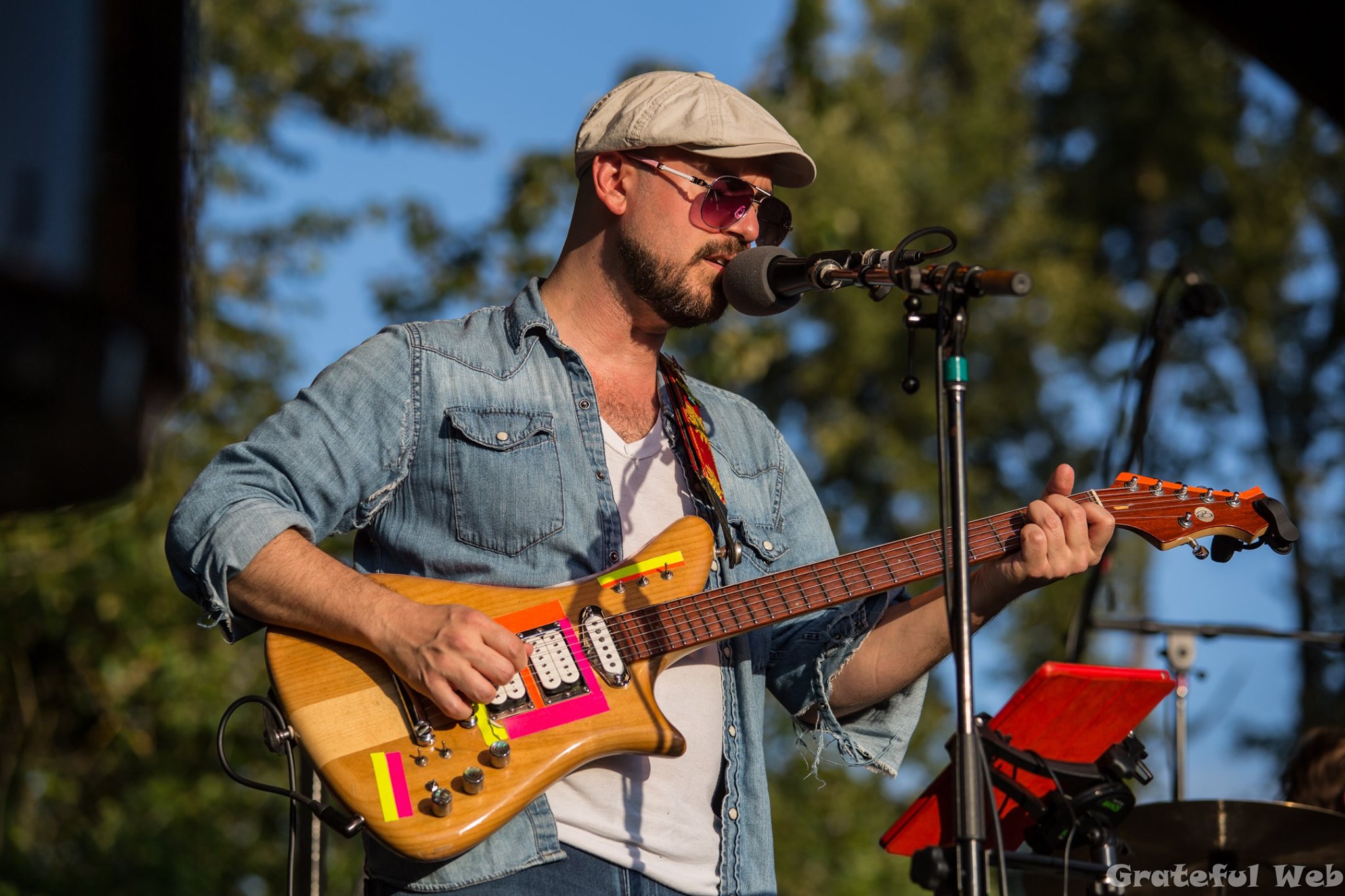 Benevento produced an adventurous transition that spilled sideways into "Truckin'," and the combo began to assert itself as something more than a "cover band." JRAD did something like a duet with the Dead. They harmonized with the source material and provided all sorts of counterpoints, accents, and alternative improvisational ideas.
Benevento's organ, sounding like a savage combination of Booker T. Jones and Jimmy Smith, shaped the shuffle into a smoldering jazz joint. Swinging harder than Hank Aaron, drummer Joe Russo danced on his cymbals, and bassist, Dave Dreiwitz strolled in heavy like a jazz/punk thunder god. The song snapped back briefly with more verses, then became completely untethered and drifted weightlessly through a deep space. The group's other guitarist/vocalist, Scott Metzger emerged with his compadre Hamilton, and they ripped through a thrilling interpretation of the song's hair-raising end. It was as if they were playing inside, outside and alongside the Dead's "Truckin'." They took the song for a long ride, and the captivated Cuthbert crowd right with it.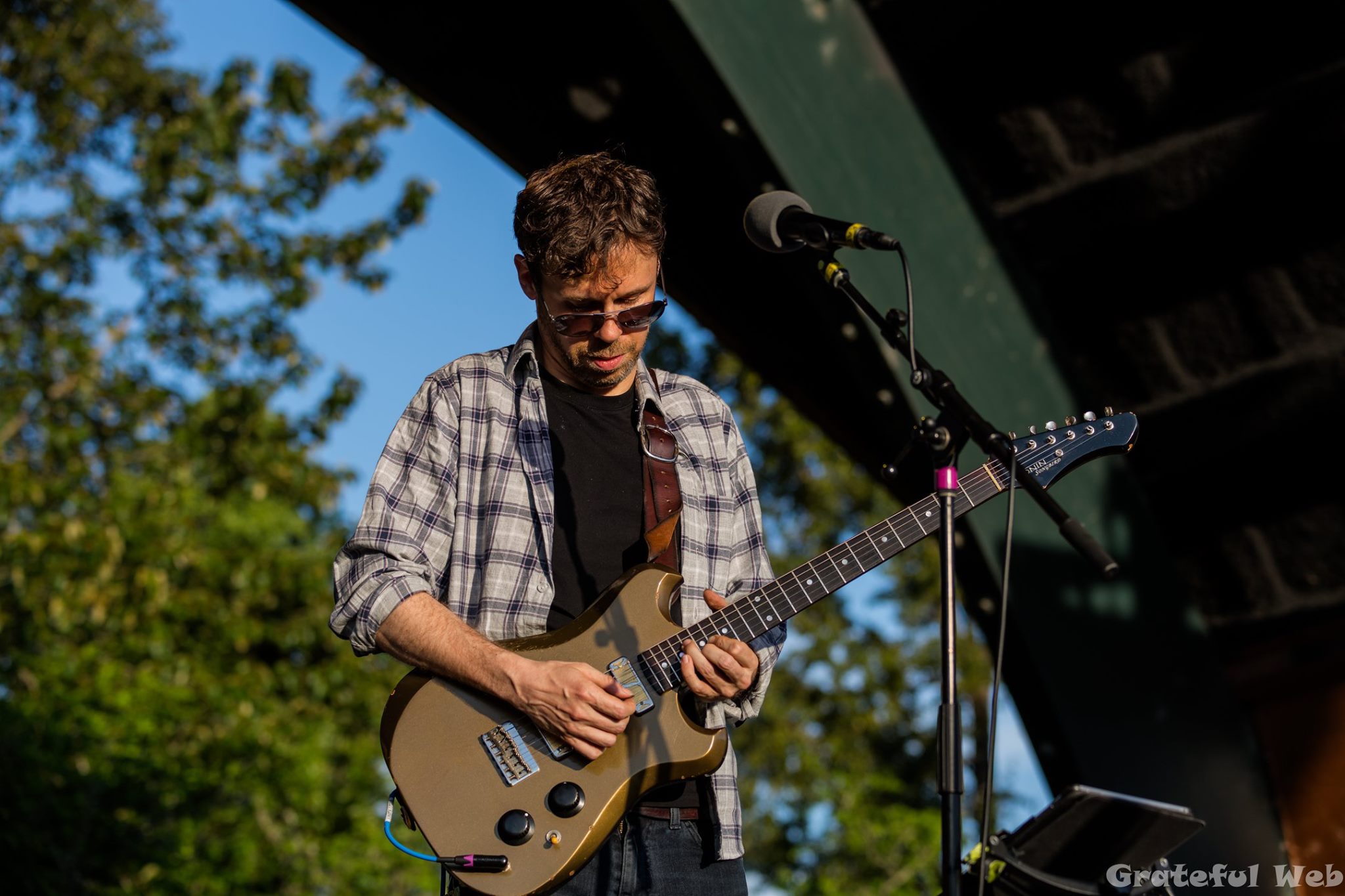 "Cassidy" whooshed out crisp and cool like the Willamette River, permeating the idyllic scene. There was a detectable snap, crackle, and pop to JRAD's sound, largely emanating from their formidable rhythm section. Russo and Dreiwitz were strikingly vibrant in Eugene, lending a freshness to the Dead's material and powering the coursing energy of the show.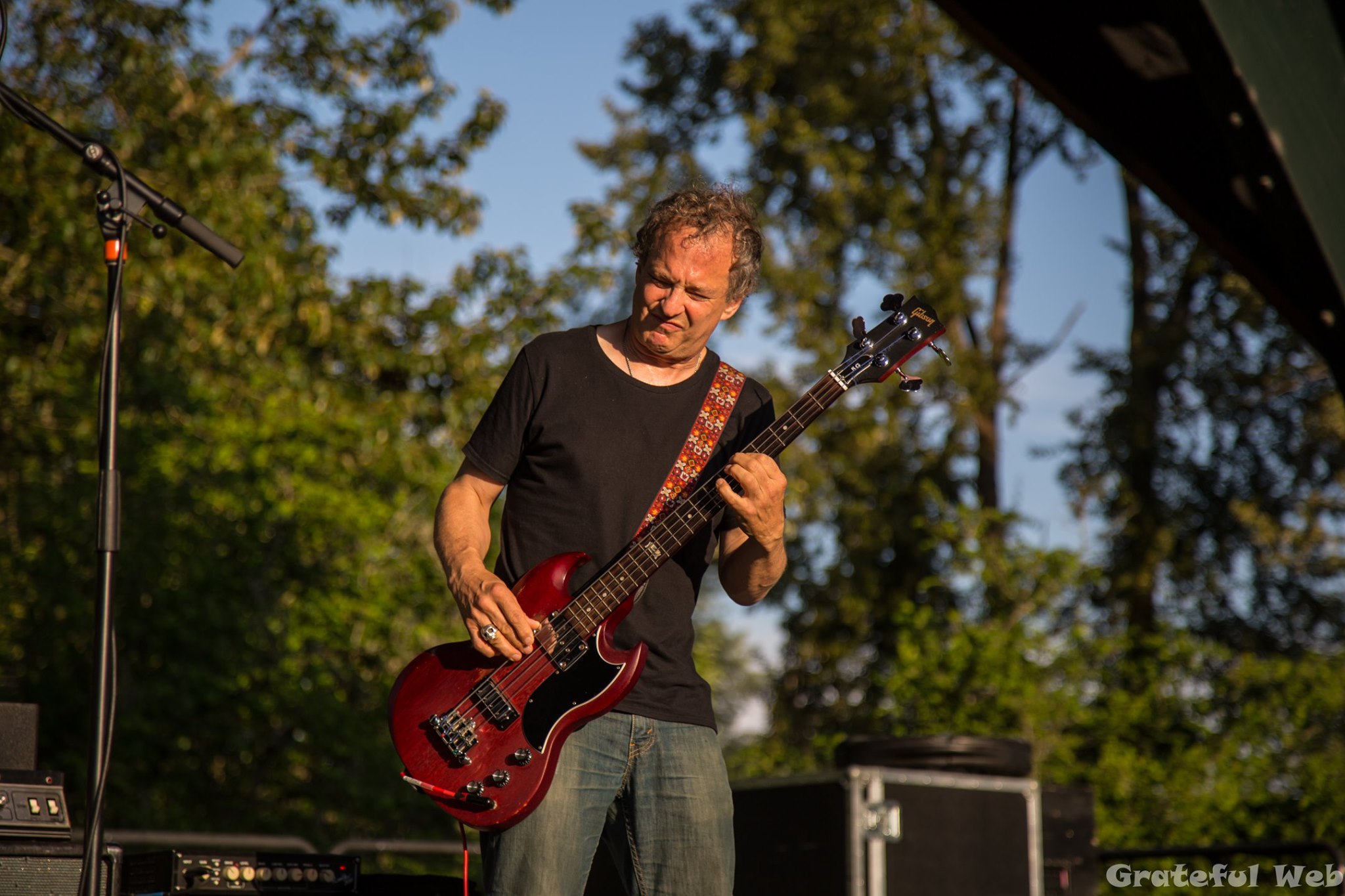 Metzger, Dreiwitz and Russo became knotted in a fantastic, frenetic sequence that teased the impending "Tennessee Jed." An inspired Metzger, goaded by Dreiwitz, wrangled a delirious dog-pile of bent variations before eventually unwinding a few bars of the Rolling Stones' classic, "Paint it Black." The song continued to slide cosmically, and JRAD gently unreeled "Jed," similar to the way the Dead used to roll out the "The Wheel." It seemed to gather and materialize magically out of loosely drifting particles in space.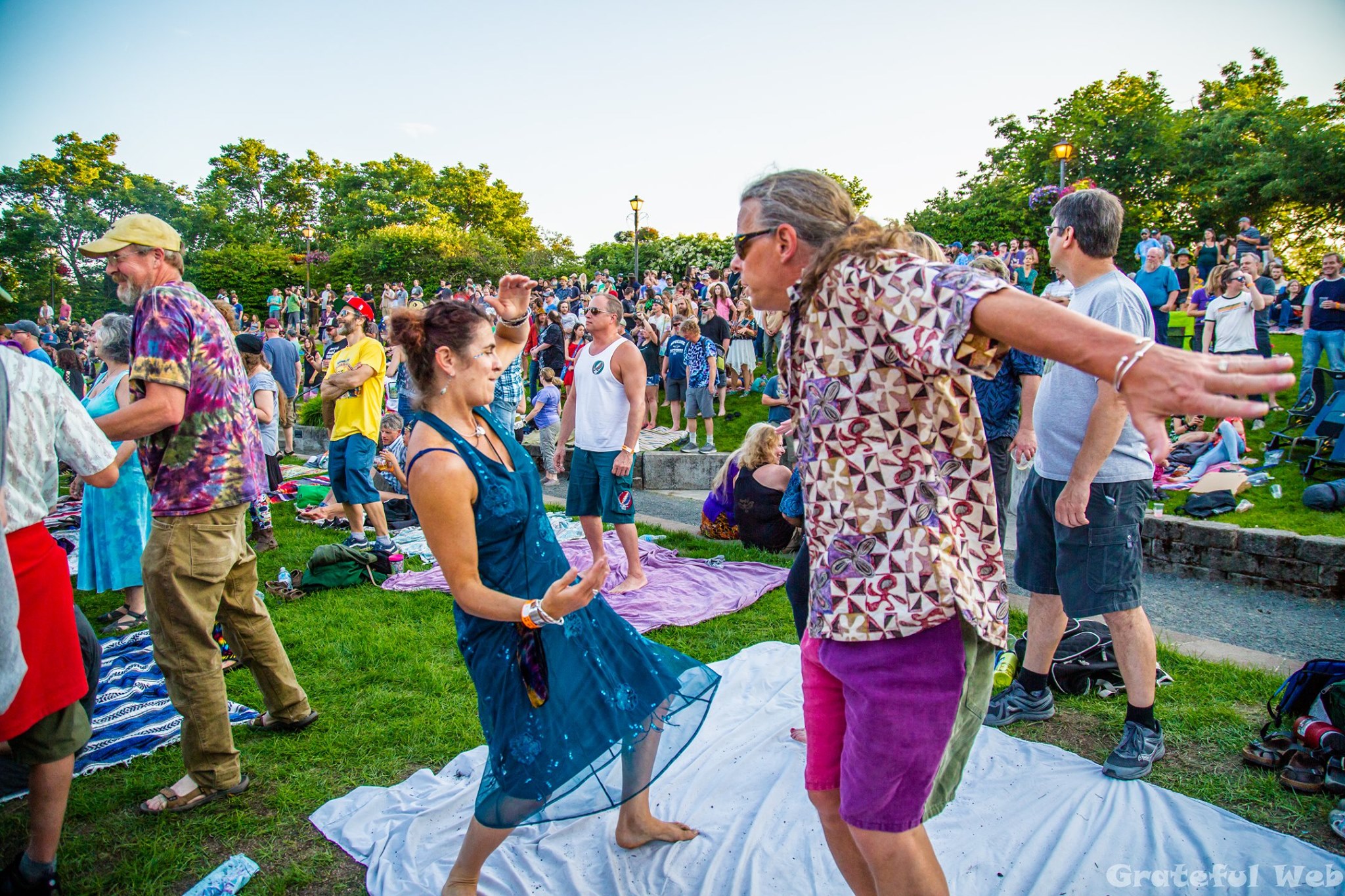 "Tennessee Jed" was a raucous riot, as it indubitably should be. The instrumental breaks showcased JRAD's proclivity for shaking fresh ideas out of well-worn material. Benevento dropped a stanky, Dr. John crossed with Dave Brubeck piano piece. Metzger and Dreiwitz slipped into a parallel, Bizarro "Jed." The entire unit tilted and started to spin ecstatically. It was like putting a Ferris wheel on top of a roller coaster. JRAD increasingly infused the Dead's material with their own creative energy. They weren't out to simply play these cherished songs; they sought to possess them and make them their own.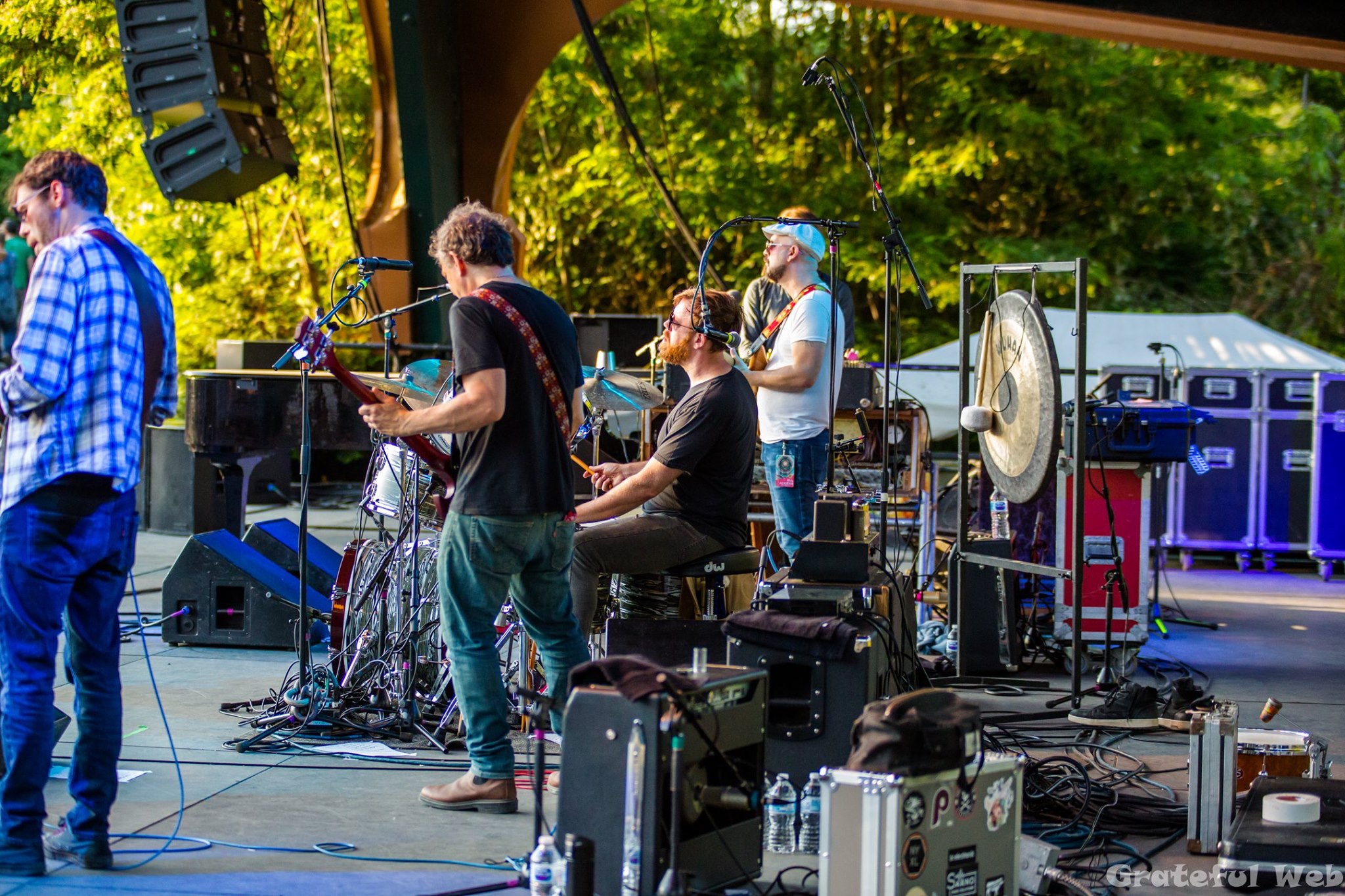 The first set flowed deep, but not all that wide. With just four songs, spanning nearly 75 minutes, JRAD released and swiftly returned the genie to the bottle. "Cassidy>Tennessee Jed" completed the healthy appetizer course with a tasty flourish and gave the hungry patrons something to chew on between sets.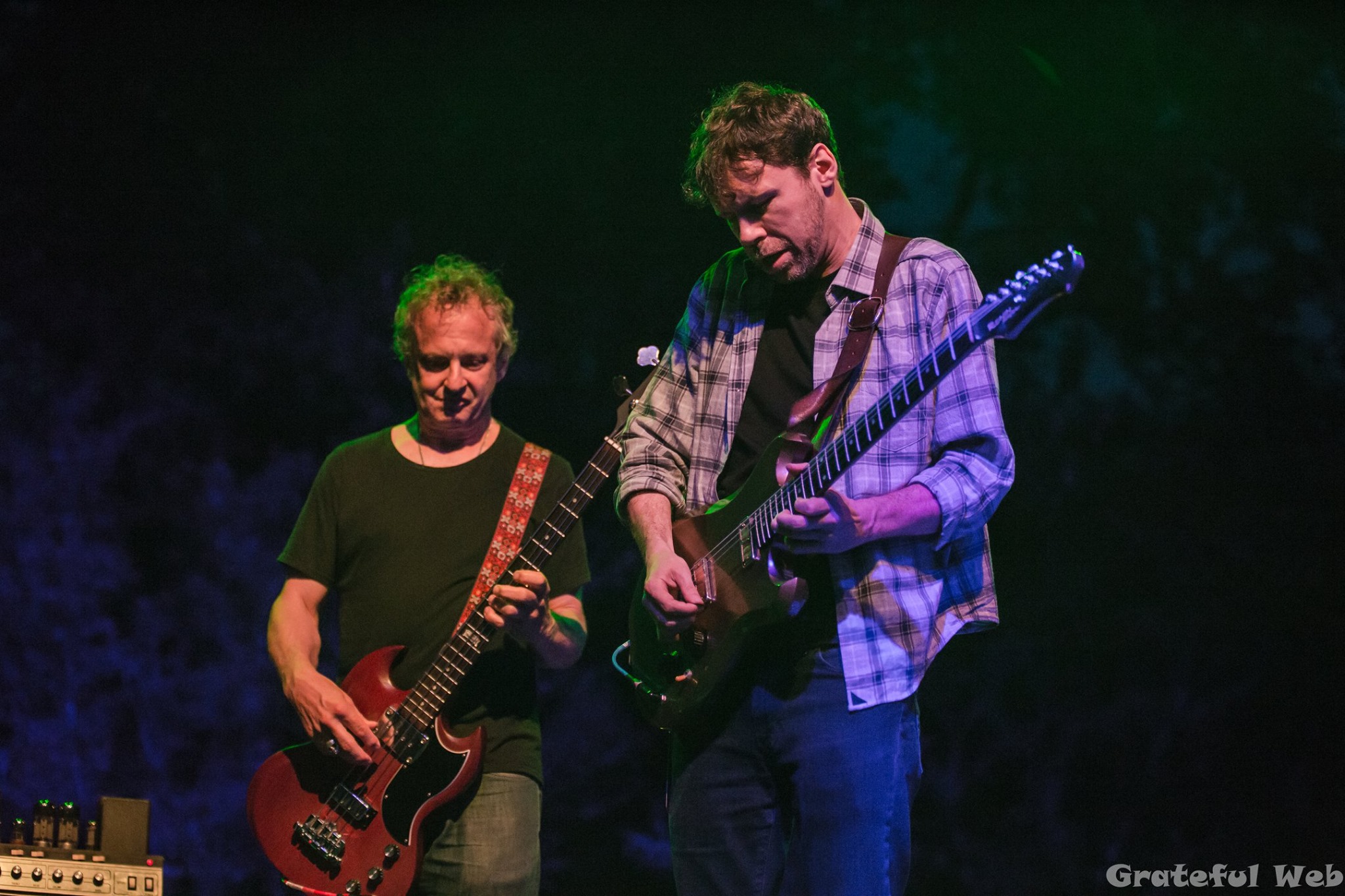 While the opening set was a satisfying introduction to JRAD's distinctive talents, the second helping was a more comprehensive feast. The songs became catalysts for JRAD's own creative expressions. They developed a conversation with the Dead's music that enabled thrilling, new determinations. They presented the source material and simultaneously provided their own bonus commentary.
"King Solomon's Marbles" elicited a justified, "Whoo!" from excited fans and immediately ratcheted the intensity up several notches. The song originates from one of the more experimental and jazzy periods in the Grateful Dead's history. It was a perfect match for JRAD's east-coast combination of sophistication and street. "King Solomon's Marbles" instantly initiated the badass afterburners and the band, the venue, the glistening faces, the entire visceral scene heightened and swelled.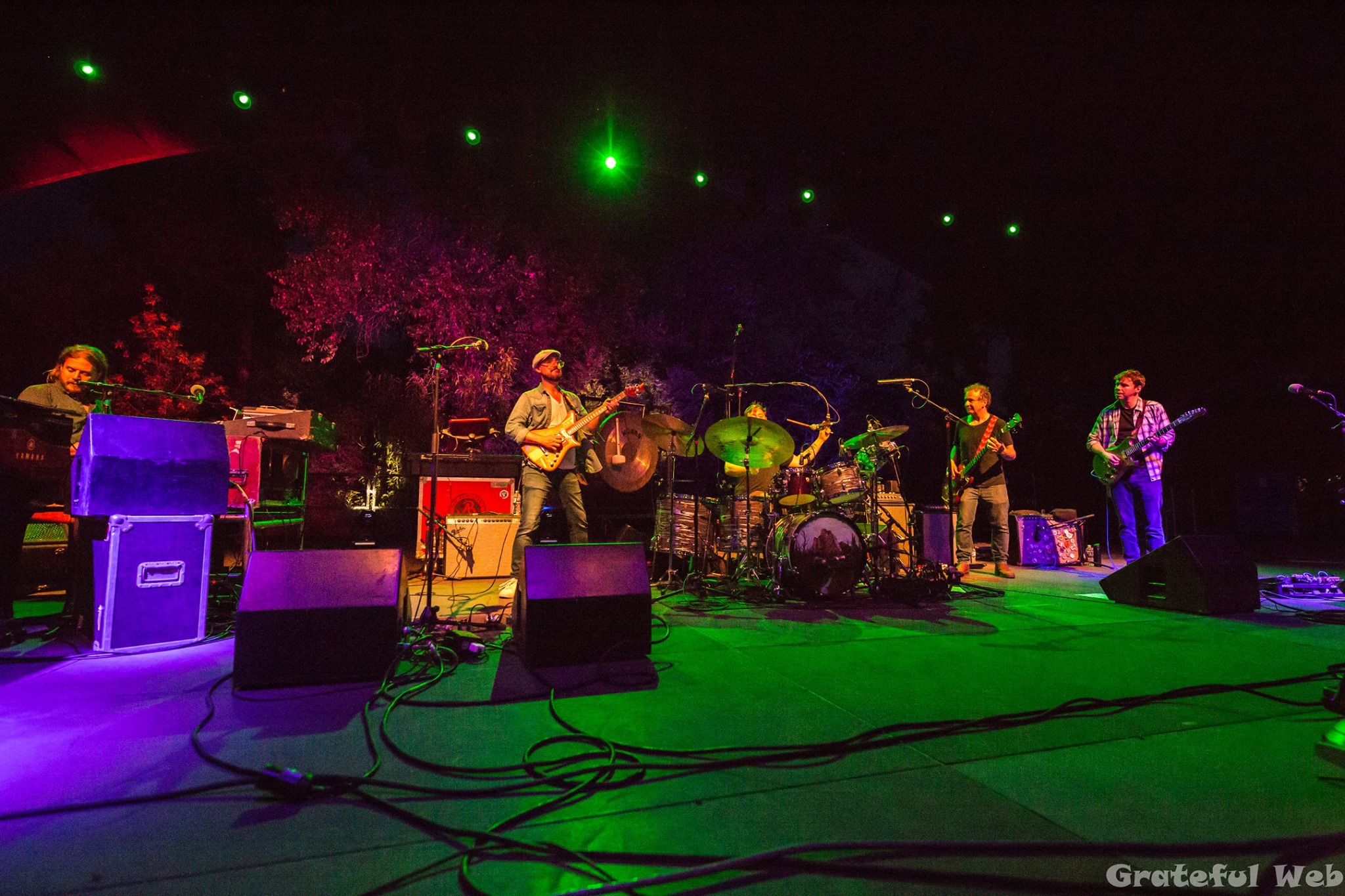 Each time I see Joe Russo's Almost Dead, I decide a different member is the MVP of the band, most times rotating through all five at a single show. I usually start, and many times finish, with either Dreiwitz or Benevento. Both were outstanding on "King Solomon's Marbles," and the balance of the second set. Dreiwitz is some sort of impish, Tasmanian Devil of bass bombs. The man's ten fingers are each nimble enough to warrant their own license to kill. In Eugene, Dreiwitz was a persistently provocative presence. He held down the bottom and percolated to the surface of every song. His playing paired a swaggering, grungy punk ethos with scorching, jazz-dripping chops. On "Marbles," Dreiwitz and Benevento produced a thick musical smoke that penetrated the crowd and fumed expressive atmosphere.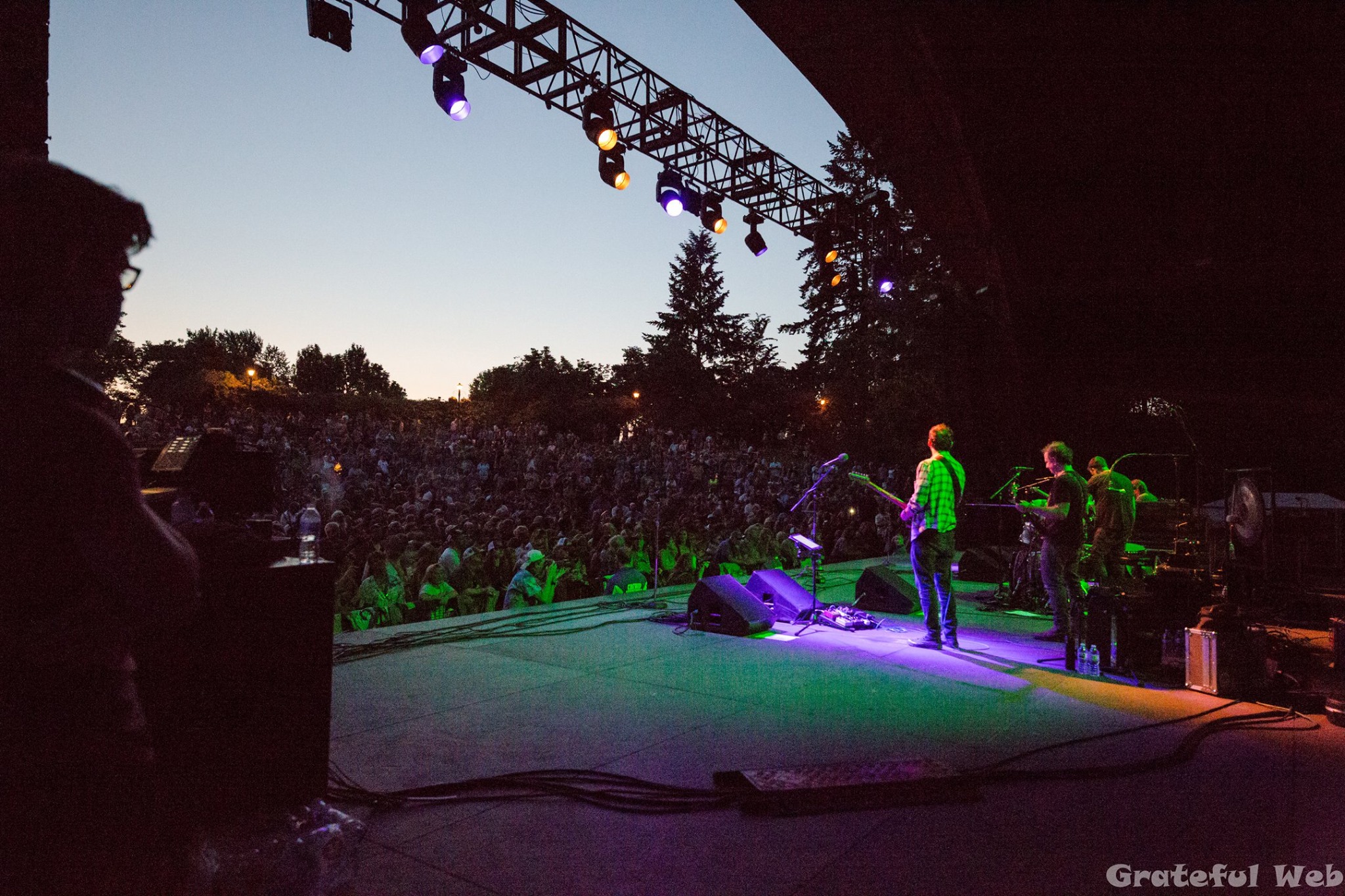 JRAD's "Here Comes Sunshine" characterized the group's unique interpretation of the Dead's music and illustrated their own remarkable creative prowess. Hamilton and Benevento crafted a delicate, music-box introduction that cleverly deconstructed the signature theme of the original song. JRAD delivered a ripe, luscious bite of the song's primary essence before vigorously reshaping it to suit their own mischievous whims. The Homeric jam encompassed volumes of interesting tastes and teases. Bubbly, kaleidoscopic wah-wah tones wobbled through the pristine evening air. All five members embarked on a furious, transcendent climb. The flammable, full-flight combo reverse segued an "I Know You Rider>China Cat Sunflower" transition. The pulsating force of a near "Rider" cascaded into an insane slice of "China Cat," and then somersaulted into a throbbing flirtation with "They Love Each Other." Dreiwitz dominated this exceptional highlight of the show. His playful musical energy continued to command attention. Benevento and Russo dropped a galactic funk break, again invoking Booker T. Jones, this time with an added touch of Herbie Hancock. Metzger appeared eager throughout to board any outgoing vessel, and he departed on a gripping, exclamatory jag.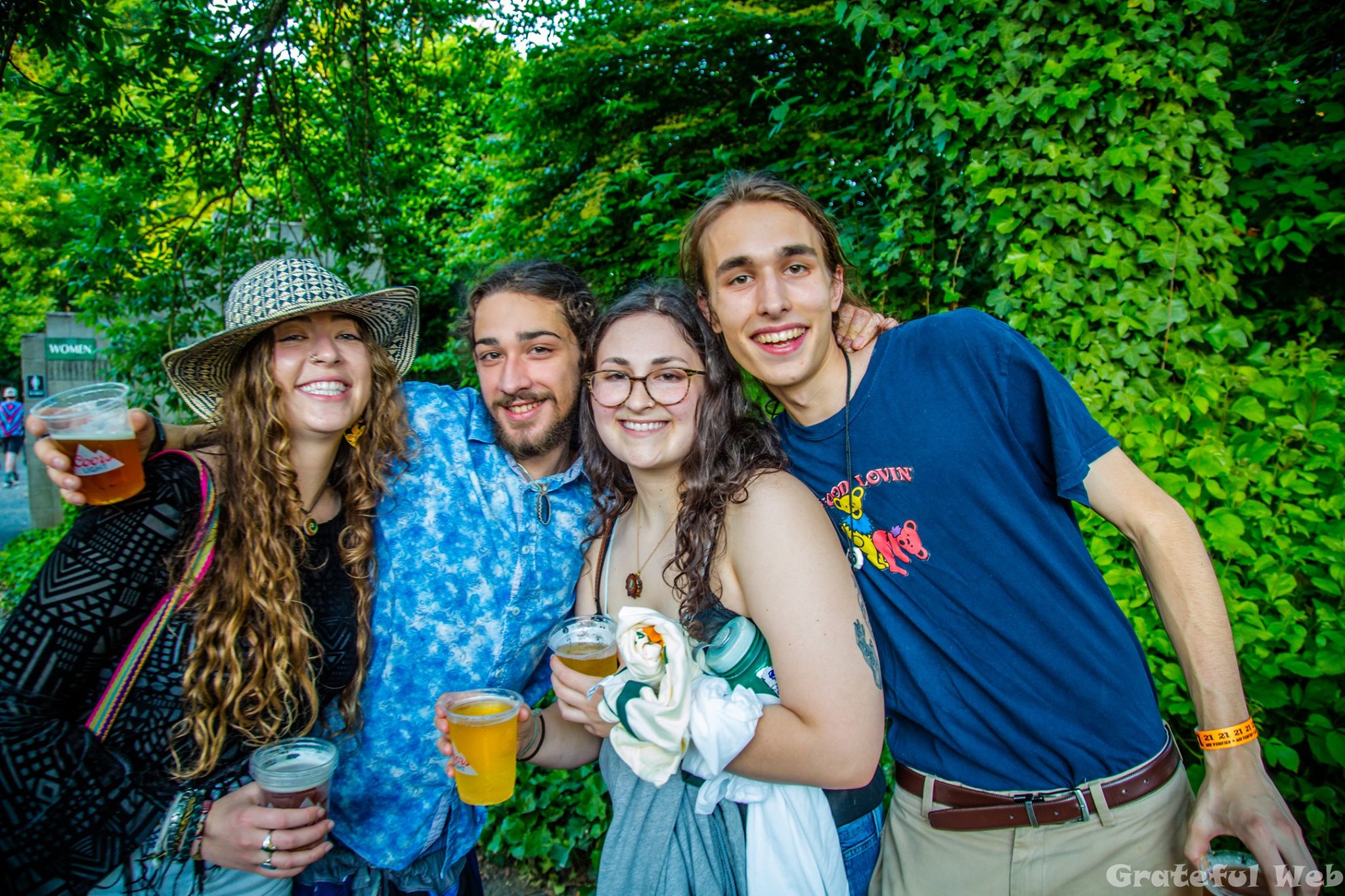 "Sunshine" reappeared and brightly curtsied before dipping out of sight as JRAD moved with the Earth toward star sprinkled nightfall. Benevento and Dreiwitz explored the celestial setting. Metzger began opening doors to other dimensions. Dreiwitz rumbled insistently and Russo dug in as the group shape-shifted into an electrifying "Help on the Way."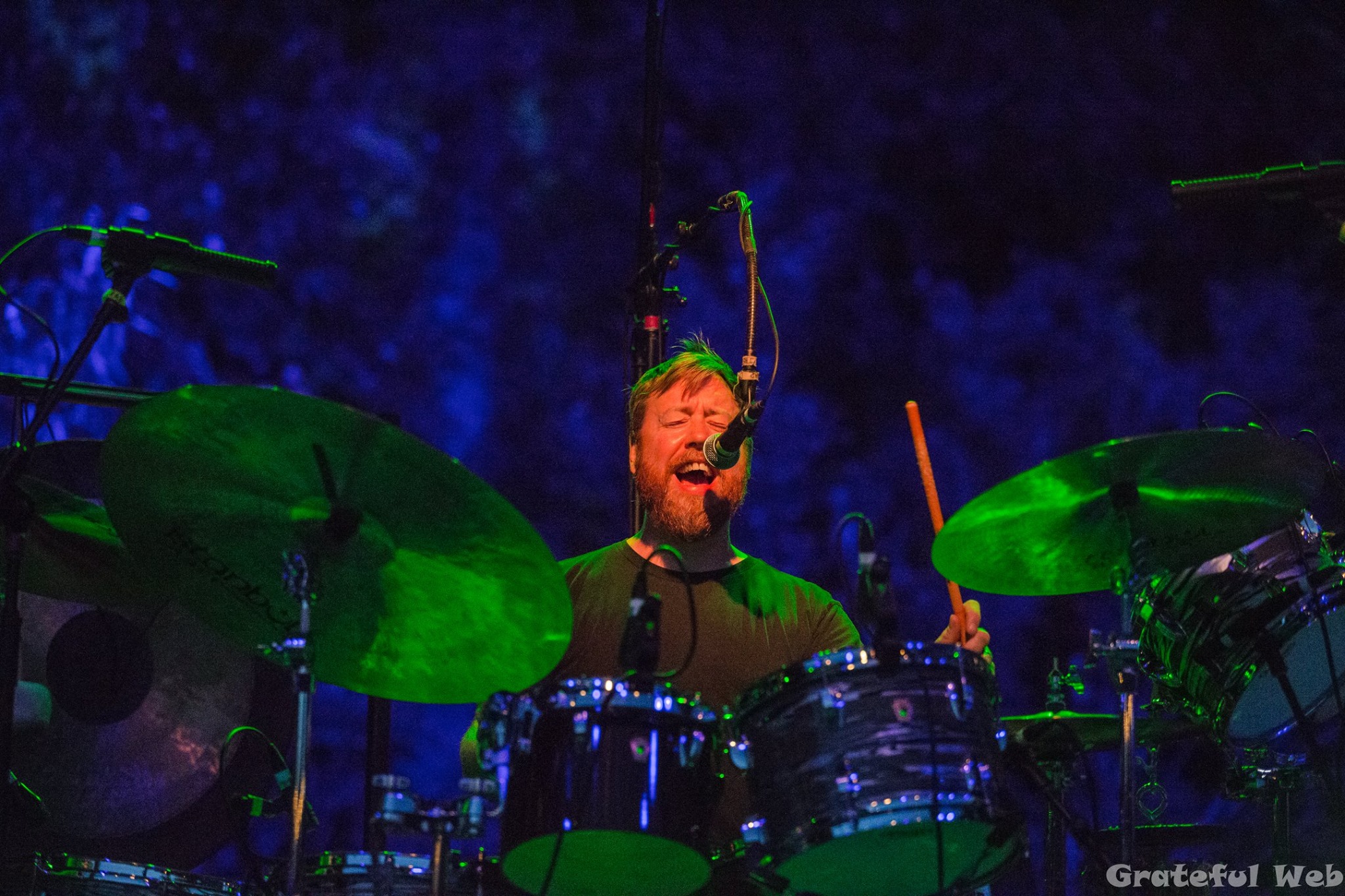 The show reached its climactic apex with JRAD's enthralling "Help>Slipknot>Feel Like a Stranger>Slipknot>Franklin's Tower" sequence. The fierce, combustible "Help on the Way" threatened to burst into flames. Dreiwitz leaned on the serious groove and made it his son. Benevento fingered mesmerizing, Chick Corea-like patterns on his electric piano. The guitarists peaked and chimed.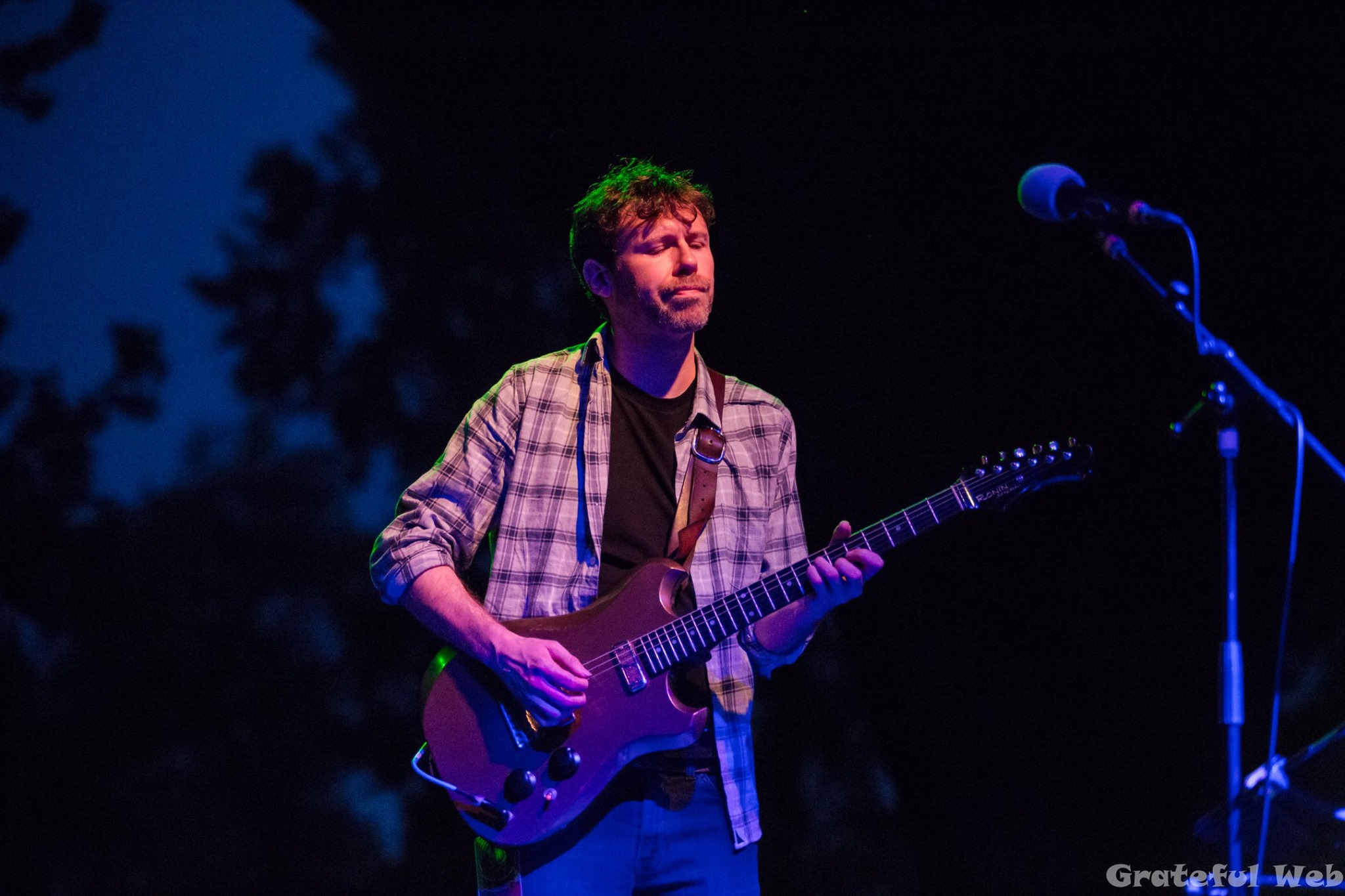 The first "Slipknot" teetered along a precipitous ledge, barely maintaining cohesion, then Metzger furiously scrubbed his way into "Feels Like a Stranger." SM's throaty vocal delivery furnished added heat. The group amazingly played "Stranger" and "Help" simultaneously. Things were collectively sliding like an avalanche toward an explosive rock-and-roll finish.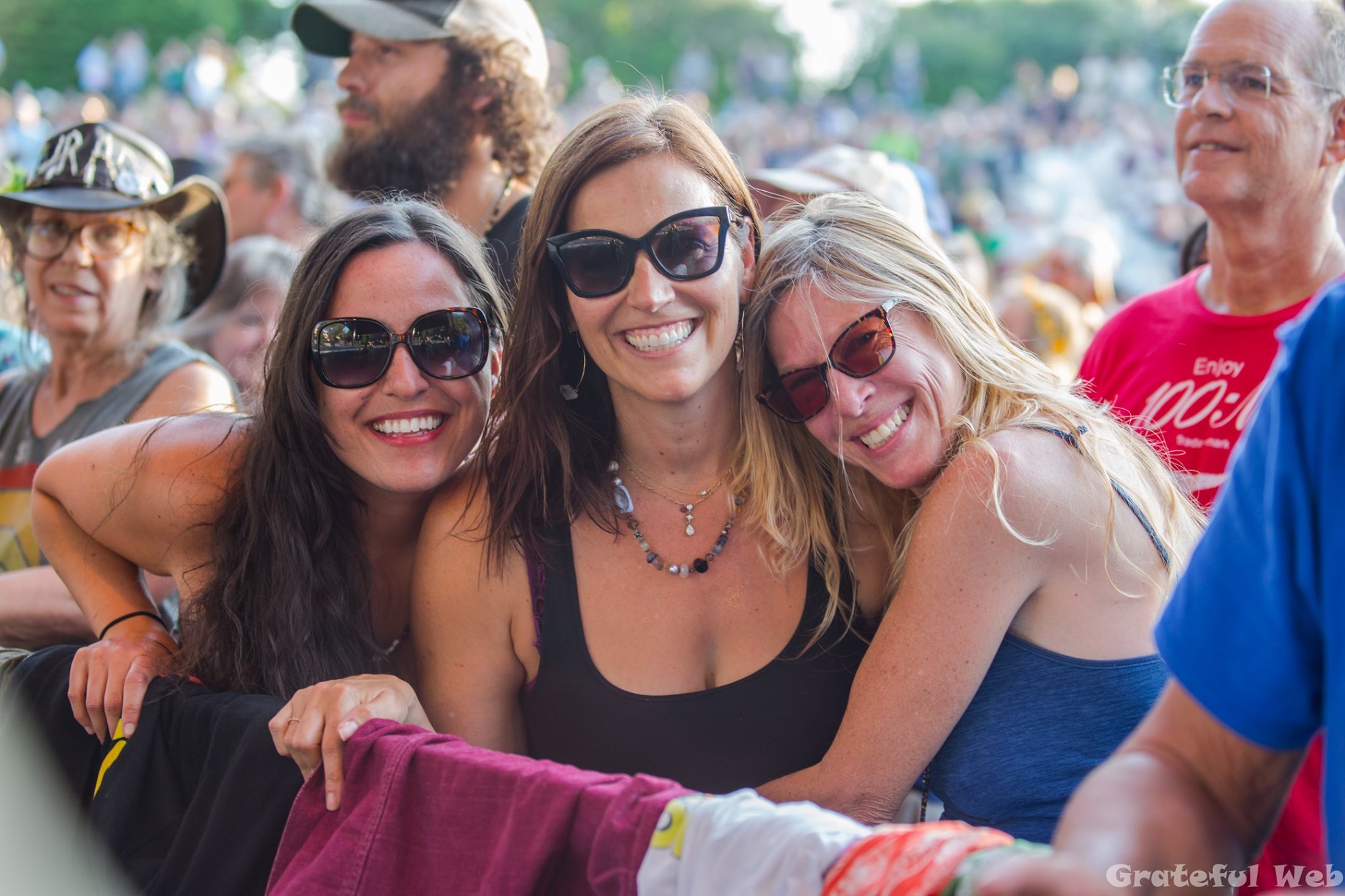 After "Stranger," JRAD went back to "Slipknot" and reemerged with a shimmering, resplendent "Franklin's Tower." The generous, triple-dip "Slipknot" swirl just about finished the wowed crowd, and a gratuitous "Good Lovin'" did the trick. It was a breathtaking conclusion to a sensational set of music.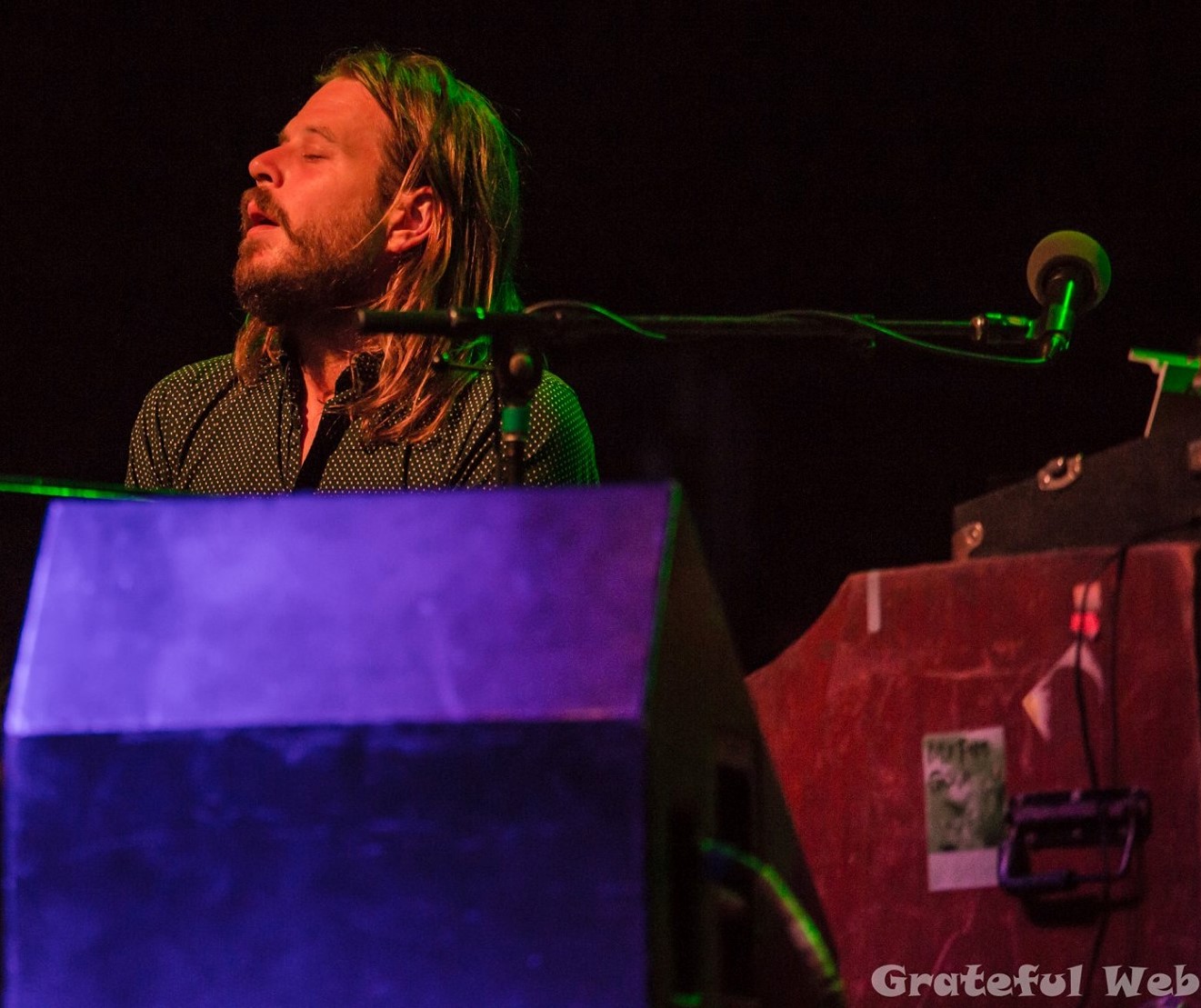 Joe Russo's Almost Dead checked all the requisite boxes for "jam band" nirvana, and they offered fascinating, at times even ironic, readings from the beloved GD songbook. JRAD's extraordinary creativity appeared in the friction they developed between themselves and the powerful, residual essence of the Dead. They invoked the ghost and engaged it, playfully. They may be Almost Dead, but in Eugene, JRAD provided a lively kick of their own.