East-coast jam masters, Joe Russo's Almost Dead brought their inventive interpretation of Grateful Dead music to a sold-out, typically relaxed but receptive crowd at Eugene's (Ore.) McDonald Theater, August 11. Many locals were getting their first look at the heavily hyped combo from New York. Buzz had been building for weeks, since the show was announced, with many knowledgeable fans calling JRAD "THE Dead band to see." The group responded with two thick, throbbing sets of intense improvisational interplay, strongly emphasizing the heady, jazz leanings of the Grateful Dead. Not really a "tribute band" and certainly not a "re-creation," Joe Russo's Almost Dead are another brilliant indicator of the flourishing after-life of the Grateful Dead's impressive legacy.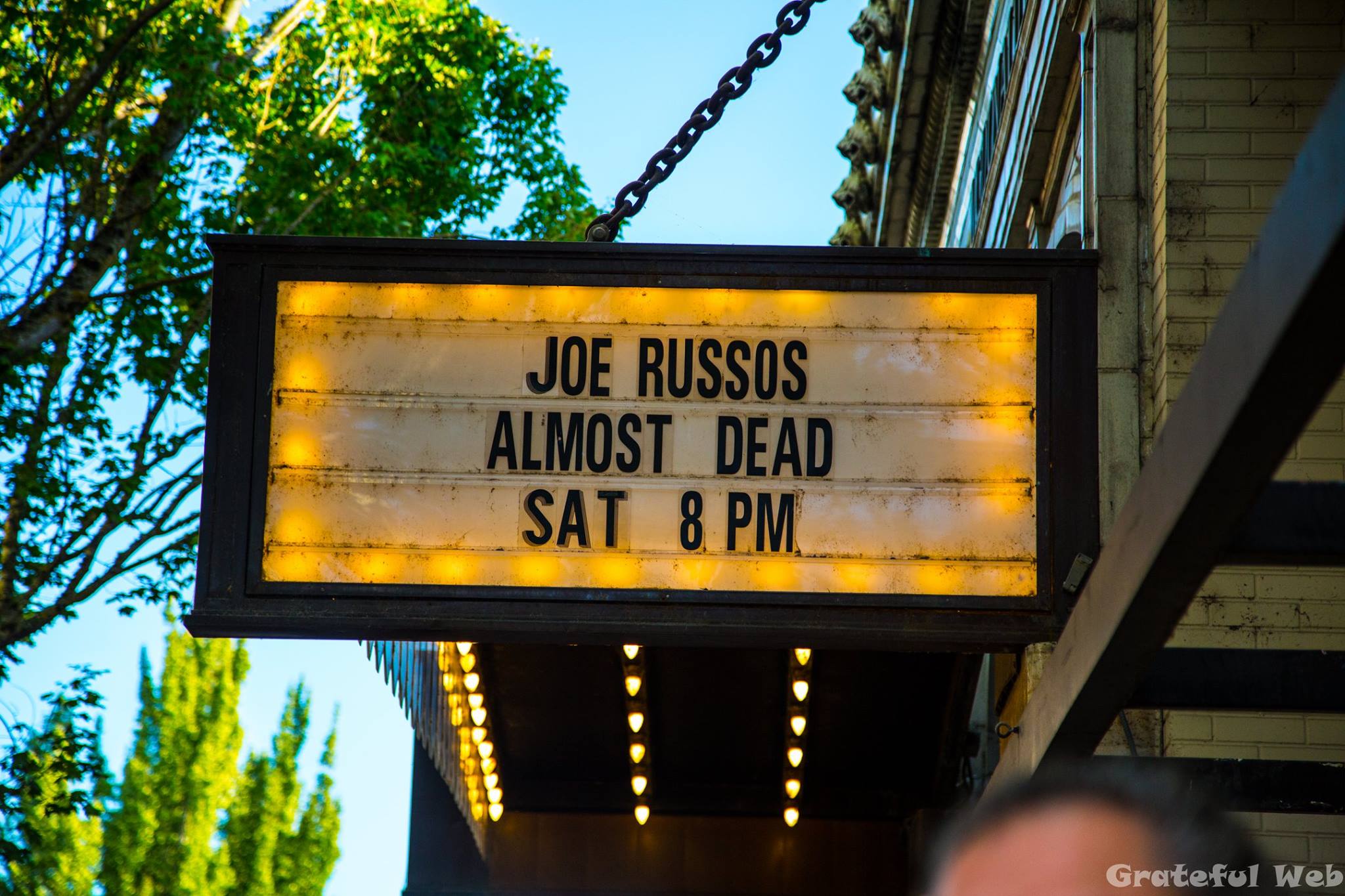 The band wasted no time introducing newcomers to their distinctive brand of jam. They immediately impressed with a slippery, spacey, slide-in-the-side-door entrance to "The Wheel." JRAD is built from the floor up. Everything JRAD does starts with the prominent rhythmic presence of drummer Russo and bassist, Dave Dreiwitz. Both took hold of "The Wheel" at the McDonald and started turning vigorously. The song provided the perfect vehicle for the churning, gut-grabbing, foot-stomping power of JRAD's formidable rhythm section. The room began to tumble and roll. Heads bounced up and down. Hands shot up in the air. "The wheel is turning!" First set, first song, and the ship was already steering toward deep water. JRAD instantly announced their predilection for second-set level potency and the show lit up with energy right from the start.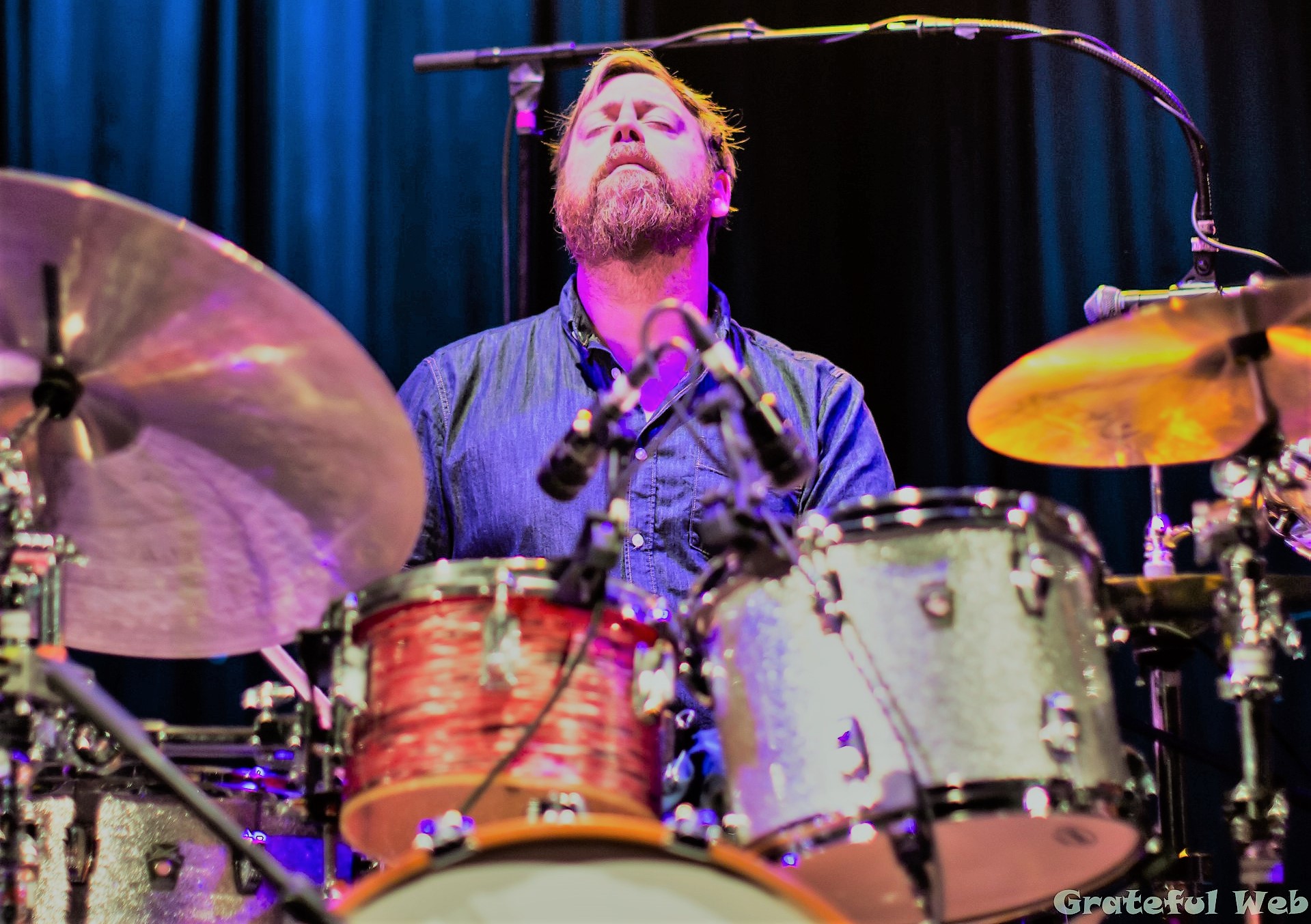 As they stretched "The Wheel" and tweaked it, prodding it in interesting directions while tenderly embracing it, they rendered something exciting and unusual. The initial striking impression upon seeing/hearing JRAD is of finding another thriving branch sprouting from some twisted, but wildly entertaining R. Crumb sketch of the Grateful Dead's family tree. JRAD sound as though they were spawned from the experimental, jazz fusion elements of the Dead, influenced by artists like Miles Davis and Ornette Coleman. They aren't as interested in the folky, bluegrass, jug band aspects of GD.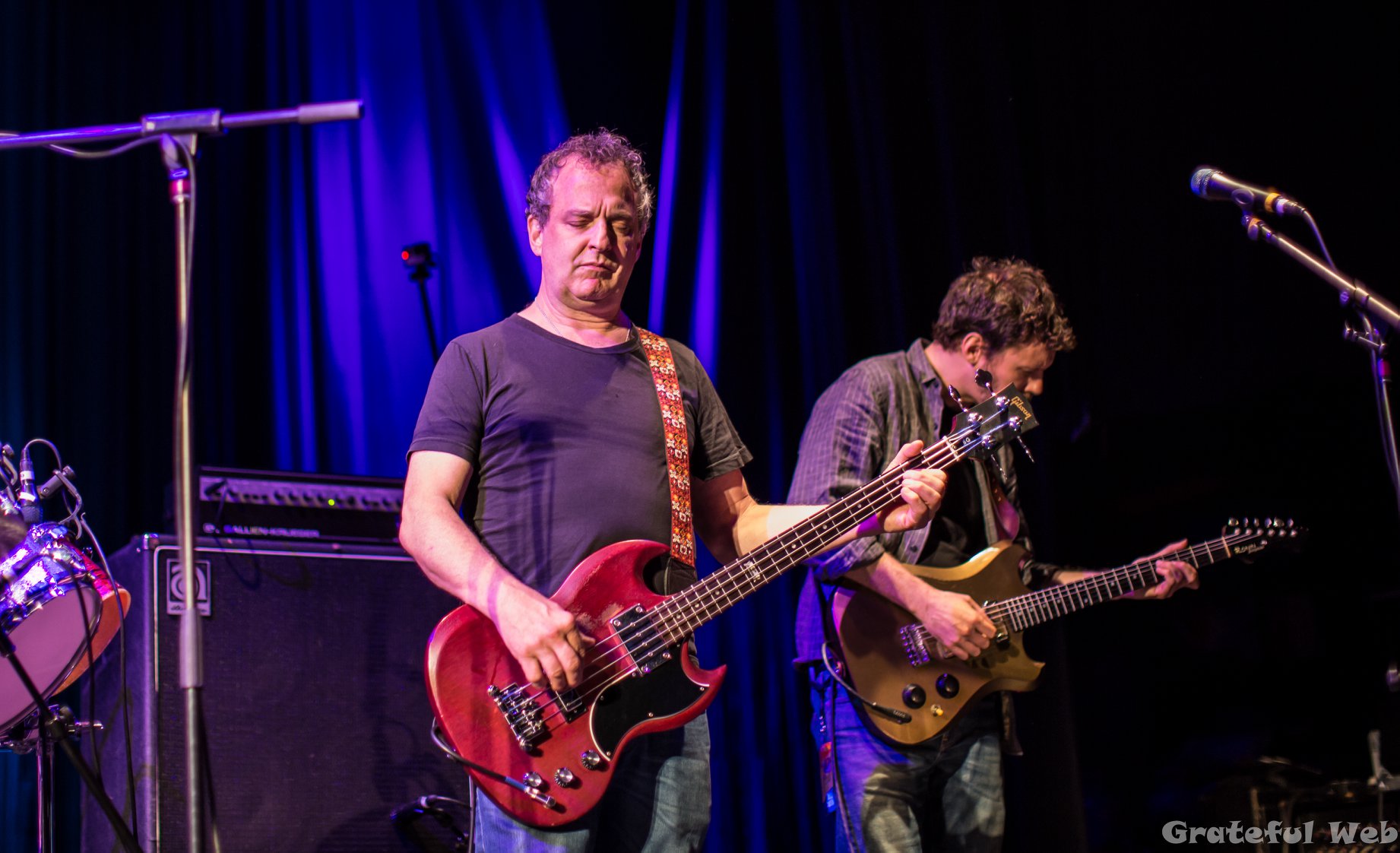 The four-song first set (The Wheel>Uncle John's Band>Dancing in the Streets>Eyes of the World) extended over seventy-five minutes and convincingly demonstrated the group's startling improvisational proficiency. Each individual member dropped jaws, but the band's ensemble playing was particularly impressive. They utilized the songs like jazz standards, stating their familiar themes before pivoting and accelerating into thrilling new places. Each instrumental excursion was an adventure packed with fascinating twists and turns. JRAD loves to shapeshift, and they slid an unmistakable Dire Straits' "Money for Nothing" tease into their elastic "Dancing in the Streets" jam. The Dead tunes were only doorways to discovering JRAD's own imaginative ideas. JRAD may "cover" Grateful Dead songs, but the jams are of their own extraordinary design.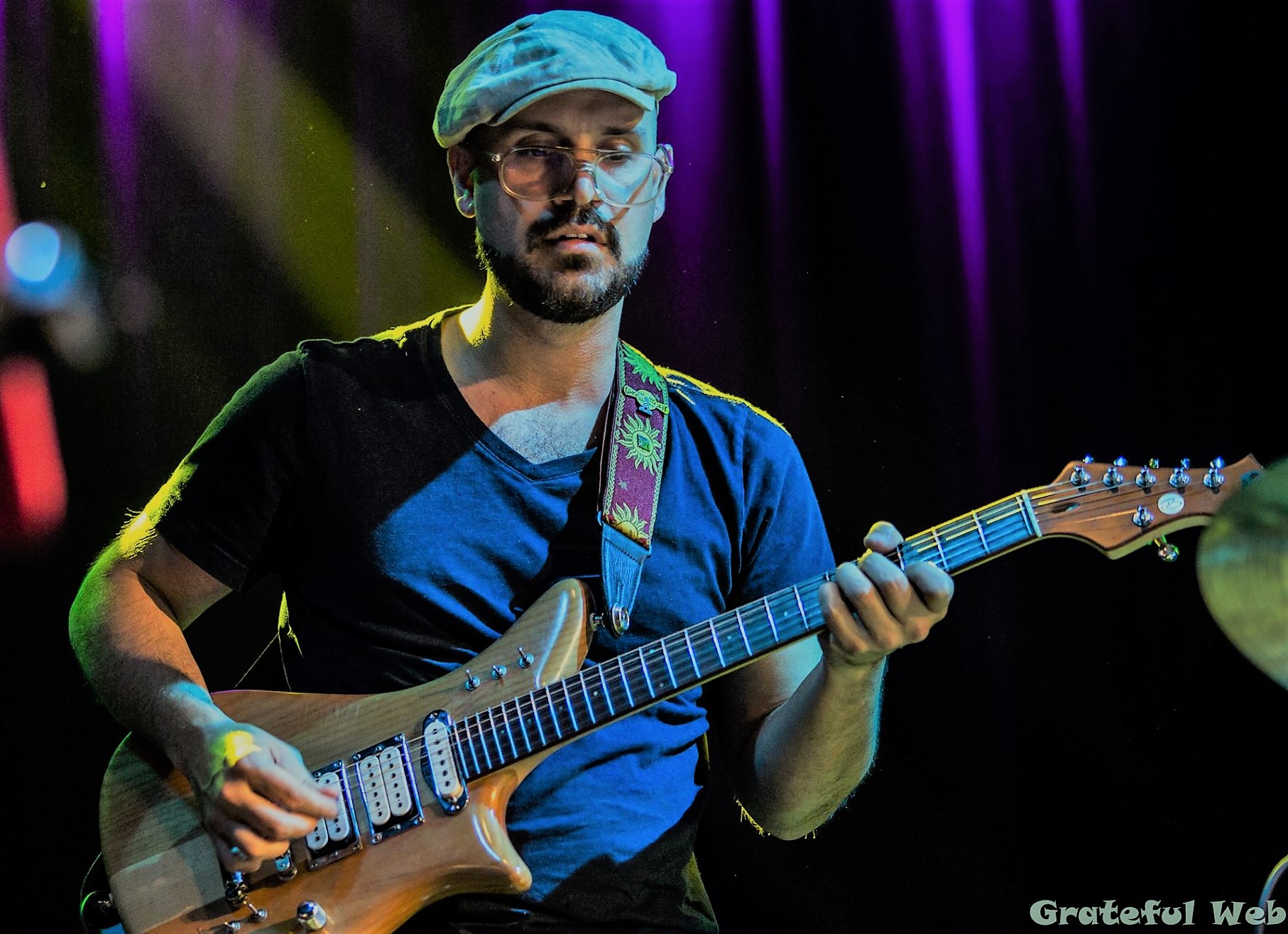 Guitarists Tom Hamilton and Scott Metzger displayed unique styles that created interesting combinations and counterpoints throughout the show. Hamilton's fluid, lyrical runs, and bright, clean tone, could superficially be said to reflect Garcia's style more, yet TH augments familiar sounds with his own sensibilities. Hamilton doesn't just play Grateful Dead songs; he plays with them. He establishes a well-known phrase, then he spins fresh variations off the recognizable theme, developing an intriguing dialogue with the source material. Metzger's generally angular and rough-hewn attacks originate more from the fringes of the Dead's musical vocabulary, but his inventiveness contributes an essential complexity to JRAD's collective. Metzger's style melds strange, alien objects with the haunting rattle of a kicked soup can. The combination of Hamilton's furious fusion and Metzger's otherworldly, alley-cat escapades produced an intriguing compound dynamic in Eugene.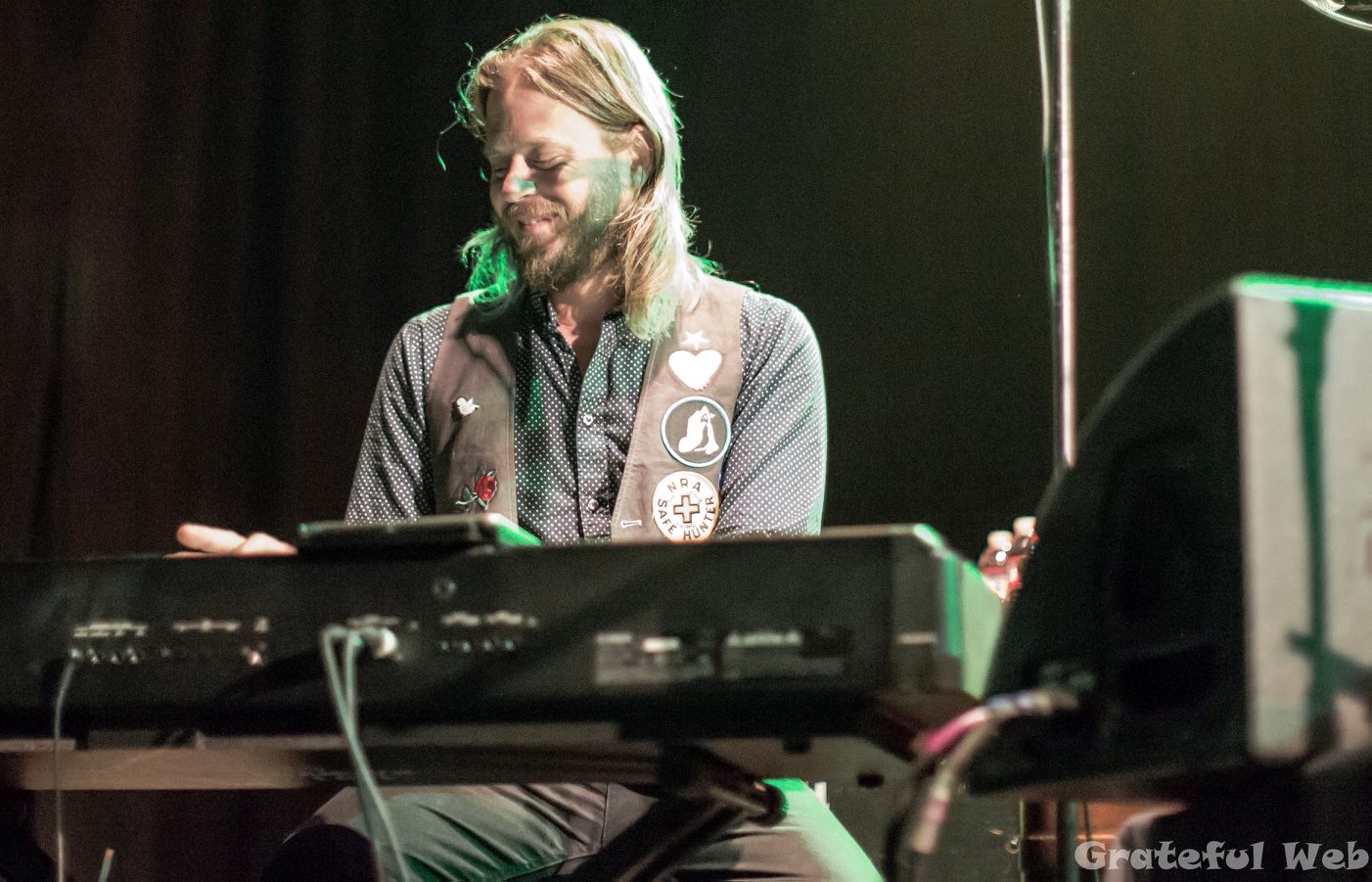 Joe Russo's Almost Dead are not simply a guitar-oriented group. Throughout the performance, keyboardist Marco Benevento added compelling interjections to JRAD's heated musical exchange. Like Hamilton, Benevento placed recognizable lines next to embellishments and tangential asides, producing a kind of post-modern commentary on the original songs. He utilized a fascinating array of sounds and indicated diverse influences beyond the Dead's well-known keyboard players. His poignant piano solo on "The Wheel" recalled Vince Guaraldi's heartwarming work with Peanuts, and Page McConnell's outro on "The Squirming Coil." The Band's Garth Hudson could be heard in Benevento's swirling organ on the second set "Tennessee Jed." His rich style reflected Herbie Hancock, Jan Hammer, and Kraftwerk, as well. Billy Preston? Brian Eno? Bill Evans? Benevento conveyed a compendium of keyboard creativity. He provided much more than colorful accompaniment, stepping to the forefront on numerous occasions to deliver exciting, crowd-pleasing flourishes of his own.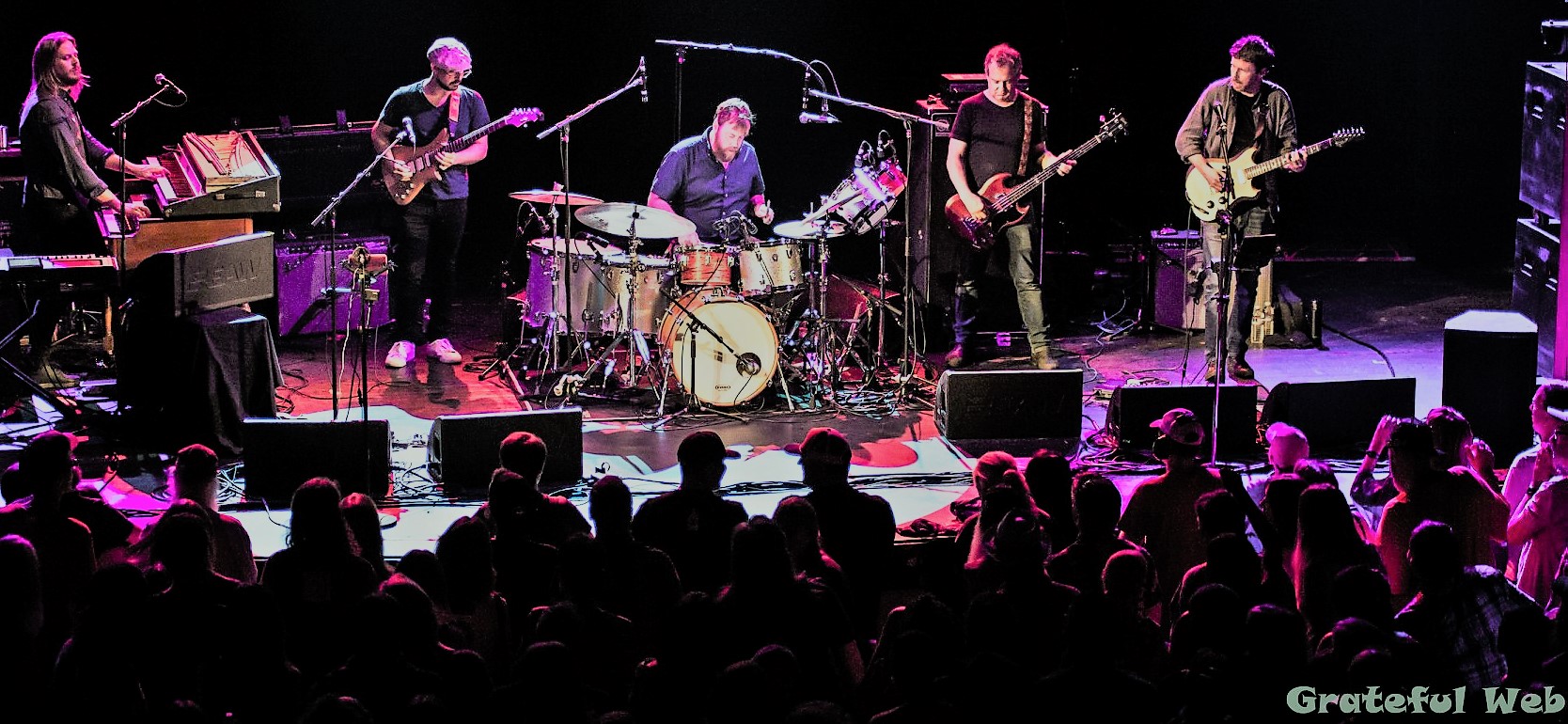 JRAD's monumental first set at the McDonald expressed their conviction for stretching the songs out, exploring every artistic inclination and breaking new ground. They revealed a fresh, blistering fusion beneath a genuine affection for the Grateful Dead. They remained locked in a tightly connected groove no matter how far off the map any of them would wander. Russo and Dreiwitz were the constant driving force. Their infinitely engaging rhythmic patterns maintained the group's structural integrity. Dreiwitz maniacally fingered his bass as though wrestling a multi-limbed monster. He sent pulsating figures wriggling across the floor and scurrying up the spines of delirious dancers. Russo was the central fulcrum they all circled around. When the set finally ended, they left the room full of "smoking craters" and spinning Heads.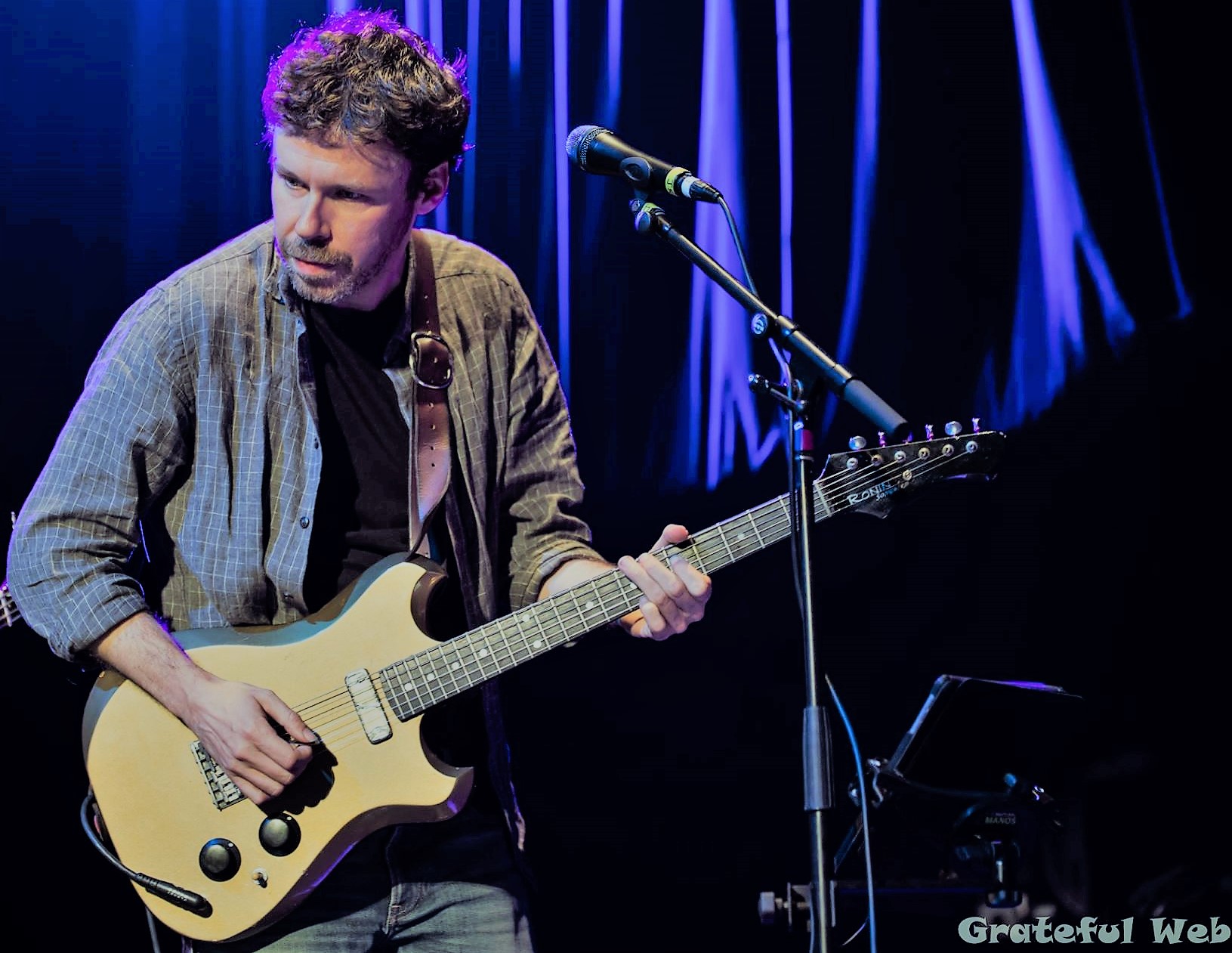 After a deep, thought-provoking first set, JRAD followed with a howling screamer of a second. They kept the trippy, jazzy vibe flowing at the start with a kaleidoscopic "Crazy Fingers," but somewhere during the brooding "Estimated Prophet," JRAD began to favor searing stadium rock. The anthemic "Ramble on Rose" shook the house into a tipsy sway. "Tennessee Jed" was a raucous, celebratory stomp. As the set progressed, Hamilton, Metzger, and Benevento all took turns shattering ceilings and scaling outlandish peaks. The show climaxed with the swirling, carnival ride combination of "The Music Never Stopped" into "The Eleven" and back into "Music." It was a satisfying conclusion to a striking performance.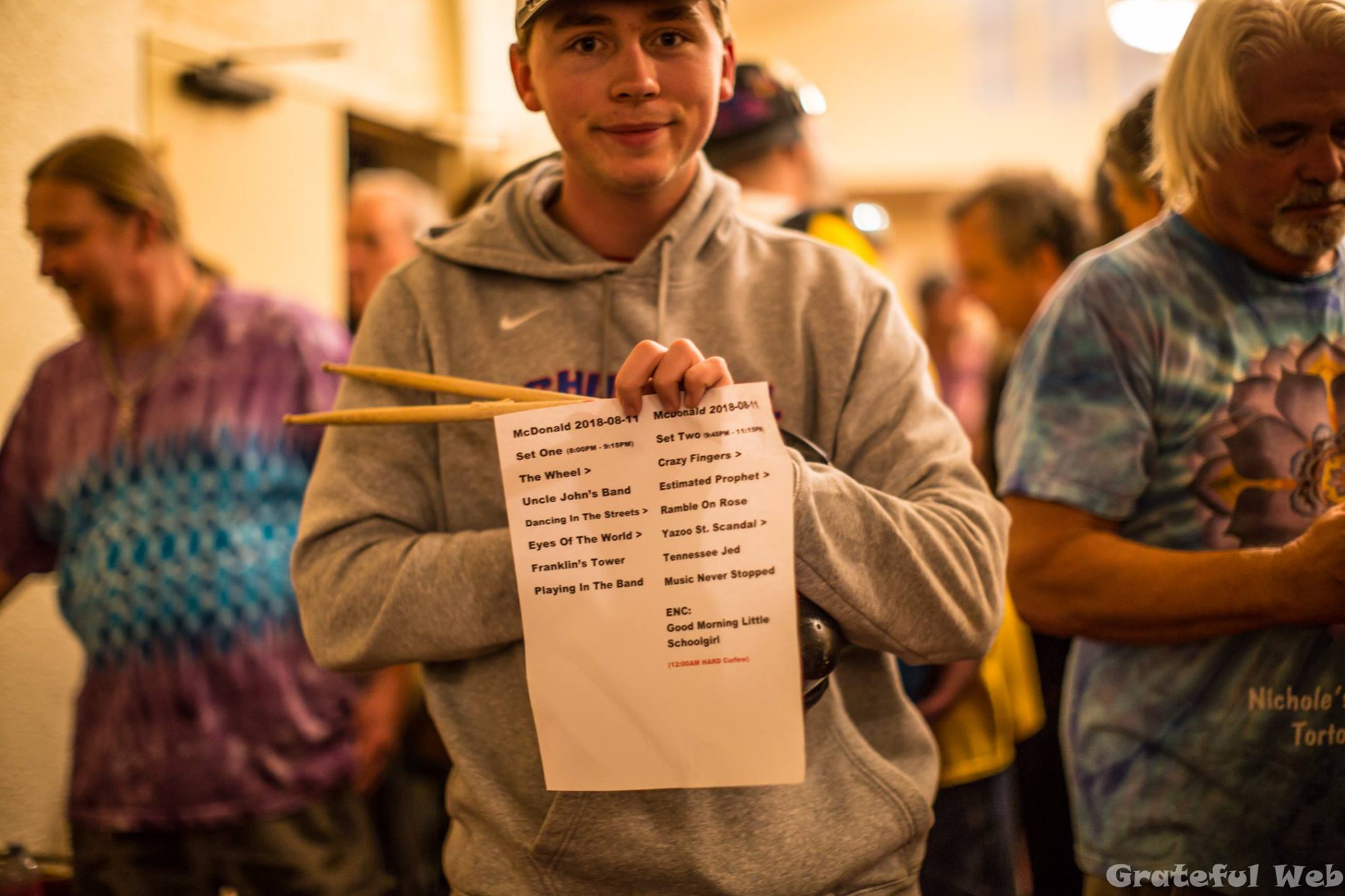 JRAD opened eyes in Eugene with their expansive, next-generation reading of the Grateful Dead. They are much more of a progression than a recapitulation. JRAD's loosely but lovingly held versions of familiar songs are full of fresh creative energy. If there is anything missing, it may be the nefarious specter of danger that always shadowed the Grateful Dead. JRAD tend to favor lightness over dark. No bummers. They maintain an aesthetic innocence somewhat lacking the depth of experience communicated by their influences, but that's not a knock. JRAD are only "Almost Dead," which means, of course, they are also "Something Else Entirely." That "something else" was a mind-melting blast at the McDonald Theater, and well worth the price of admission.