Jordan Merrick, with his beating folk-roots heart and gallant command of lyrical storytelling, has answered the irrefutable call of the blues, revealing his highly-anticipated sophomore album 'Waiting Blues' (out November 5).
Since his debut in 2017, the Brisbane singer-songwriter has collected an impressive catalogue of releases, venturing fluently through folk, blues, country and rock influences to produce well-received debut album 'Night Music' in 2019, bookended by multiple EP and singles.
Now, Merrick is fully embracing his blues-laden tendencies in 'Waiting Blues', an 8-track unconventionally poignant pandemic album, journeying through the stages of isolation, fear, loneliness and longing that arise during times of shared pandemonium. Merrick states:
"'Waiting Blues' is asking the question of listeners – do you want to wait for change, pray to God and reminisce on times gone, or do you want to fight for the life you want and make your own change?"
Easing in with the cosy acoustic-folk strum of 'This Rainy Day', Merrick reflects on a particular moment on tour before the world changes completely with disconcerting blues ballad 'The Waiting Blues', walking an isolated path of demanding bass and deep vocals to detail a story of love lost and the lonely journey to find it again.
Deep into lockdown, previously released 'Lonelier Than You' hits with an electric swagger and crooning vocal, taking dark-humoured aim at the conspiracies of the pandemic as a building crescendo and desperate plea moves into the haunting, apocalyptic hopelessness of vulnerable folk track 'Gods Song', asking confronting questions around faith with raw lyrical prowess.
With a menacing growl of cavernous bass, 'Toowong' emerges as if from the depths of hell, as arid guitar layers move with the dangerous stillness of the desert, Merrick's warning vocal tone bringing man's tendency for propaganda and fear-mongering to trial.
Momentum shifts with the swanky guitar riff opening 'Midnight Hymn Blues', a seductive track using thunderous electric guitar, walking bass, wailing organs and intimidating drums to mock false prophets, making it through the worst of the pandemic with a building crescendo.
Chased by 'The Mob Song', a Western-inspired guitar twang, inescapable drums and a commanding vocal paints a grim picture as an outlaw flees from an angry mob, eventually meeting his fate in a flurry of rolling guitar layers that fade to black.
Closing the album is the contemplative 'Those Are The Days', Merrick bringing it back to his acoustic folk roots in an eloquent song about life passing by during the wait for the pandemic's end, leaving us with the delicate strum of the guitar and a stream of unanswered questions.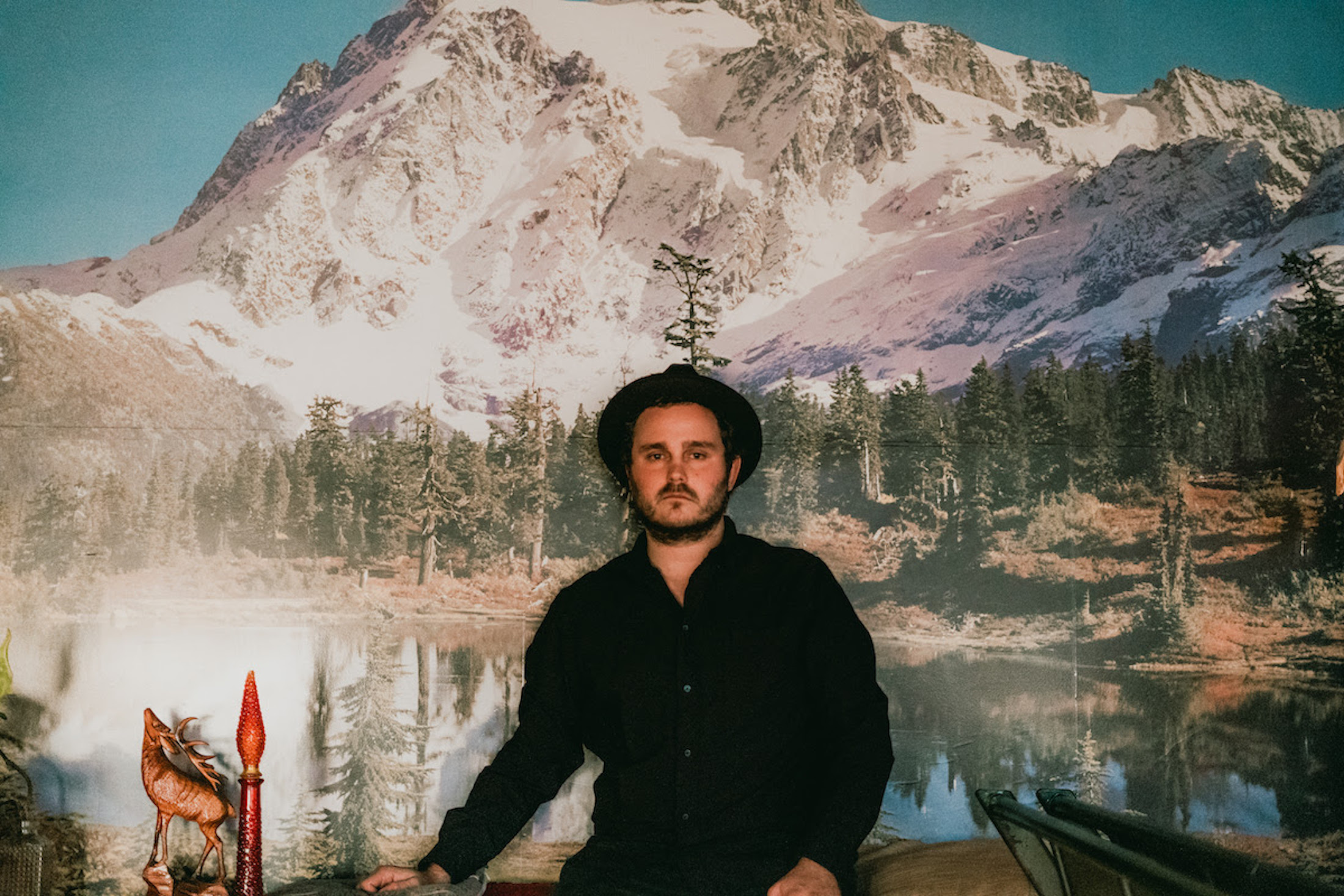 Merrick's previous releases, including multiple singles from the album, have seen support from Spotify 'Gentle Acoustic' playlist, Apple Music New Music Daily playlists, Triple J, Double J, ABC Radio, RAGE, MTV Australia, theMusic, Pile Rats, AU Review, Rhythms Mag and community radio where he has landed in the AMRAP charts a number of times. 
The wait is officially over as Jordan Merrick's sophomore album 'Waiting Blues' is out everywhere on November 5.