When you hear the name Jorma your mind completely overloads with memories of a distant time and place. You cannot help but relive the sounds of the '60s and '70s. This was an era of movement through music that has left an undeniable and unforgettable impression on humanity, social awareness, and musical culture that spans this big round spinning sphere. I really have no idea where to begin other than to convey my deepest respect to Jorma Kaukonen. He is a pioneering father figure of the San Francisco psychedelic musical awakening. Founding member of the Jefferson Airplane and Hot Tuna who along with the Grateful Dead, Janis Joplin, Carlos Santana, and many others started a scene that has not only endured the test of time but has embraced it, carried on from it, and reinvented it many times over.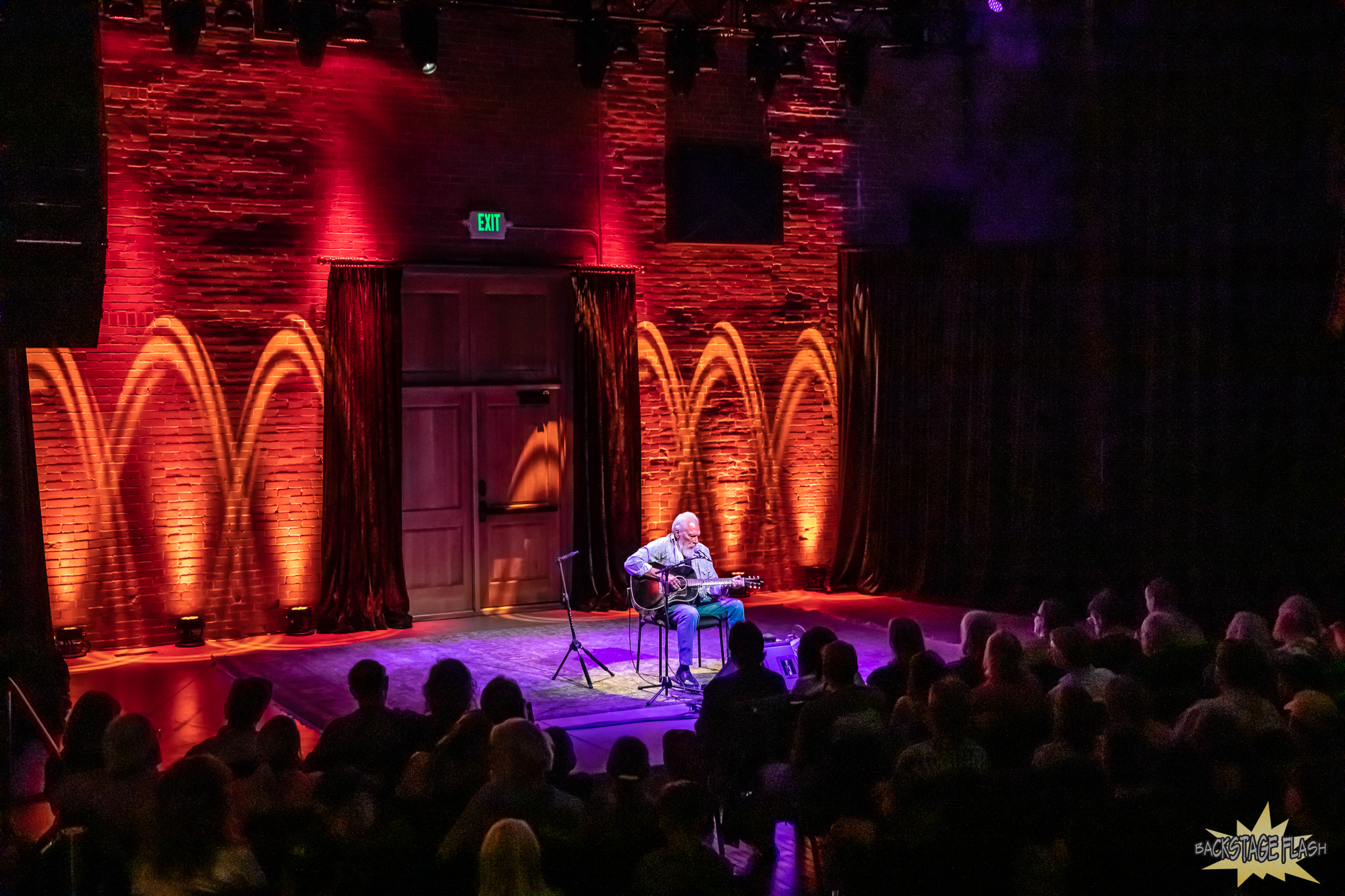 The musical endeavors these ambitious and adventurous troubadours of experimentation embarked on are not going anywhere. You hear it in modern music today and you see it on the faces of a younger generation that are hungry to experience those same feelings of freedom and love that came from this incredible era of music. The musical movement in America and beyond our oceans stood the test of time and artists like Jorma made sure of it and we are forever grateful for the journey they so graciously shared with us.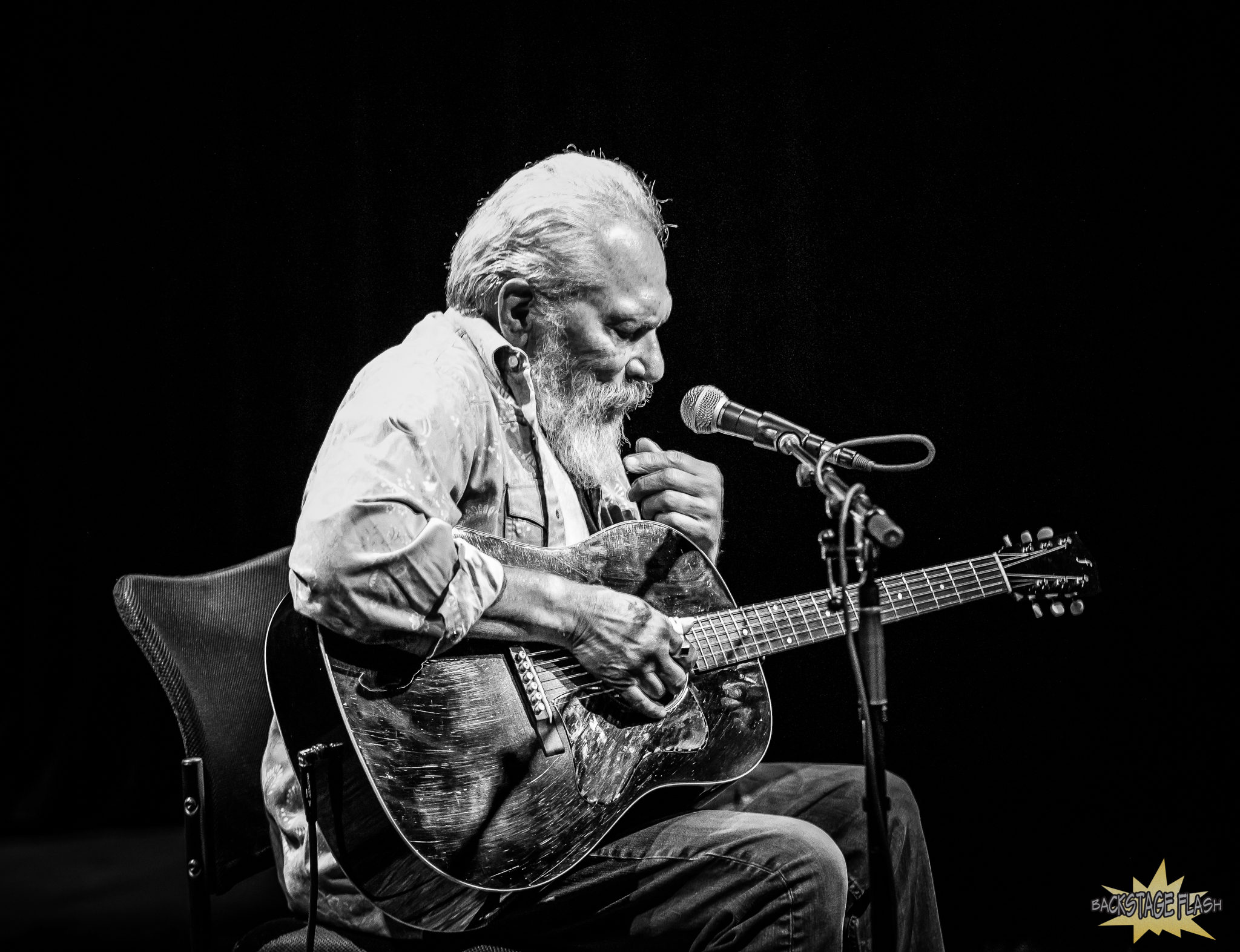 This is a bit out of character for a story piece, but I cannot help but convey my first experience of hearing and seeing Jorma perform. 1977 was probably the most eye-opening musical year of my life - not only did I witness the Grateful Dead, Lynyrd Skynyrd, and Billy Joel for the first time in 1977, but I also saw Jorma with Hot F**king Tuna. I was wide-eyed, moderately stoned, and had no idea what I was in for when I walked into the arena. I had been listening to Hot Tuna's album "Burgers" for a couple of days prior to the gig. The venue was the Mid-Hudson Civic Center in Poughkeepsie, New York.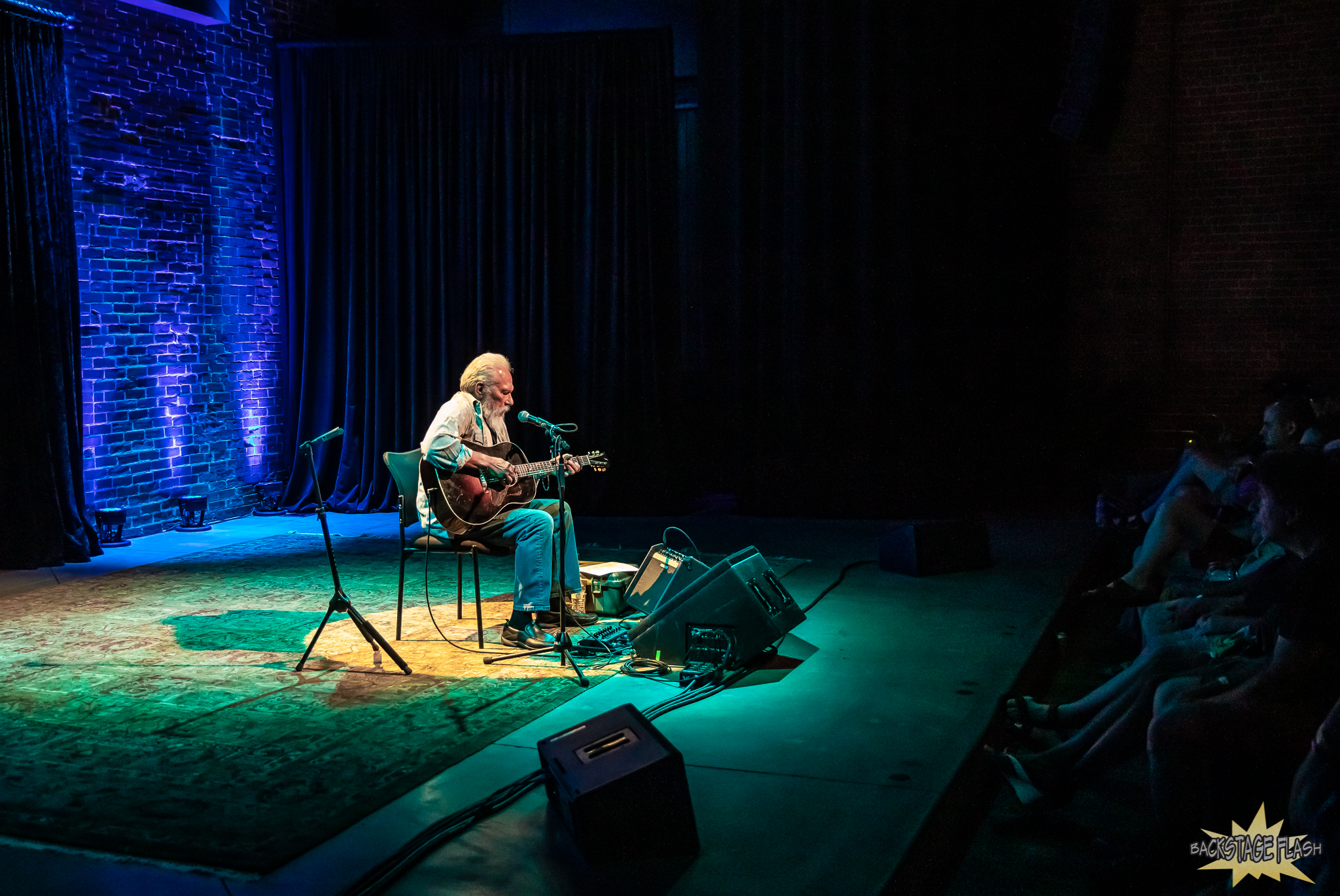 The crowd of about three thousand (capacity of the arena) was much older than me. I sat down and the band came on, they looked like the audience and immediately started to play and play and play and play. I was not sure if I loved it or hated it. I mean were they ever going to stop, how many cigarettes can they smoke? What the f**k is happening here? After five and a half hours the band decided to end the show. I was shell-shocked by all of it and kind of still am almost fifty years later. I will never forget that night, it was not life-changing or anything like that, but it did show me the essence and beauty of this type of music, the conviction these musicians had for sharing it, and the audience's appreciation towards the band.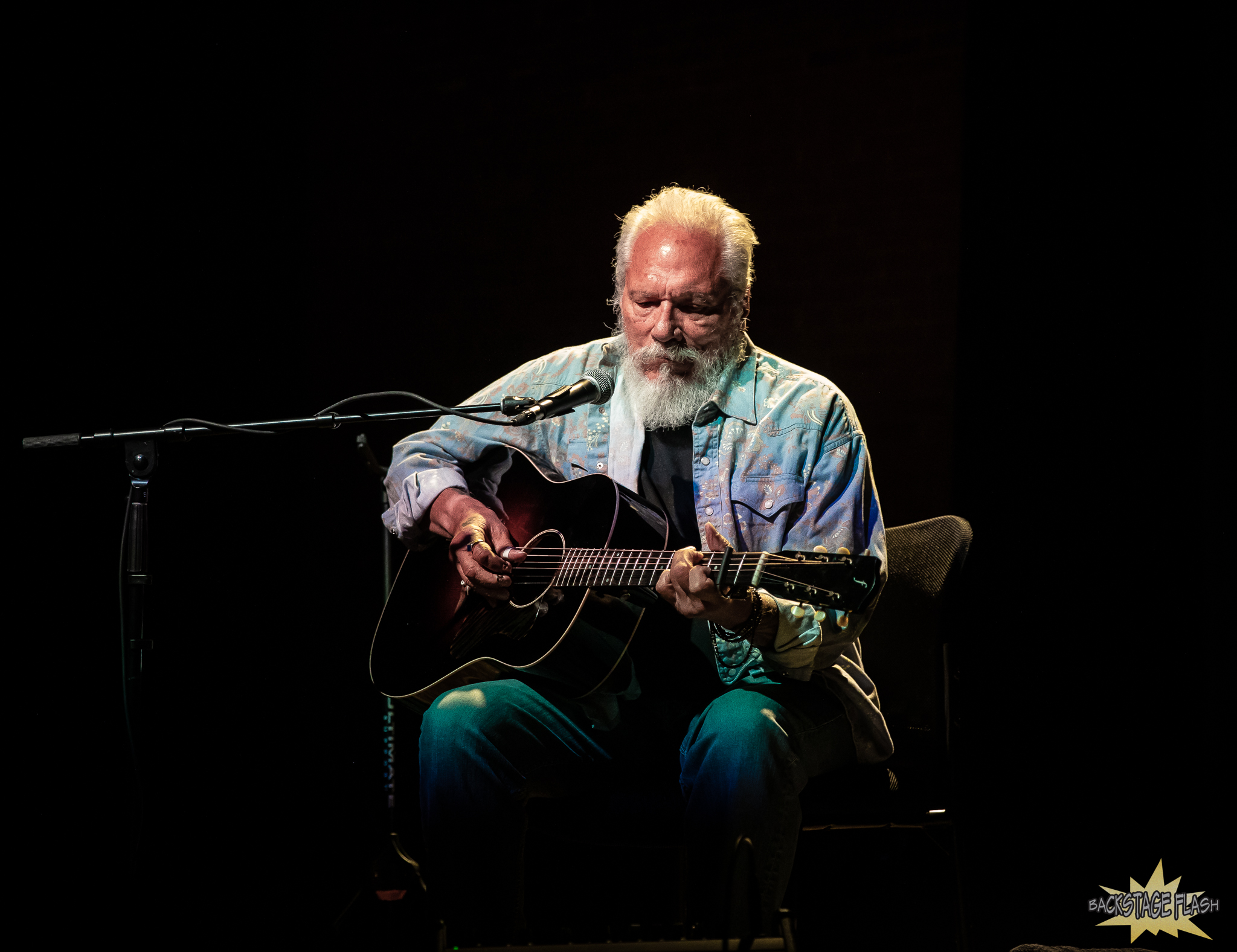 Last night at the very intimate show at The Armory it was just Jorma, his six-string guitar, and his undeniable passion to perform. He walked out on stage to a standing ovation, picked up his guitar, and began to play. His finger pics looked like shimmering extensions of his hand that have been on a magical musical journey for over fifty years. His fingerpicking style was smooth and fluid as he reached into his never-ending vault of musical offerings. Forever a traditionalist Jorma's foundation of his music stems from the blues masters he has revered for many years.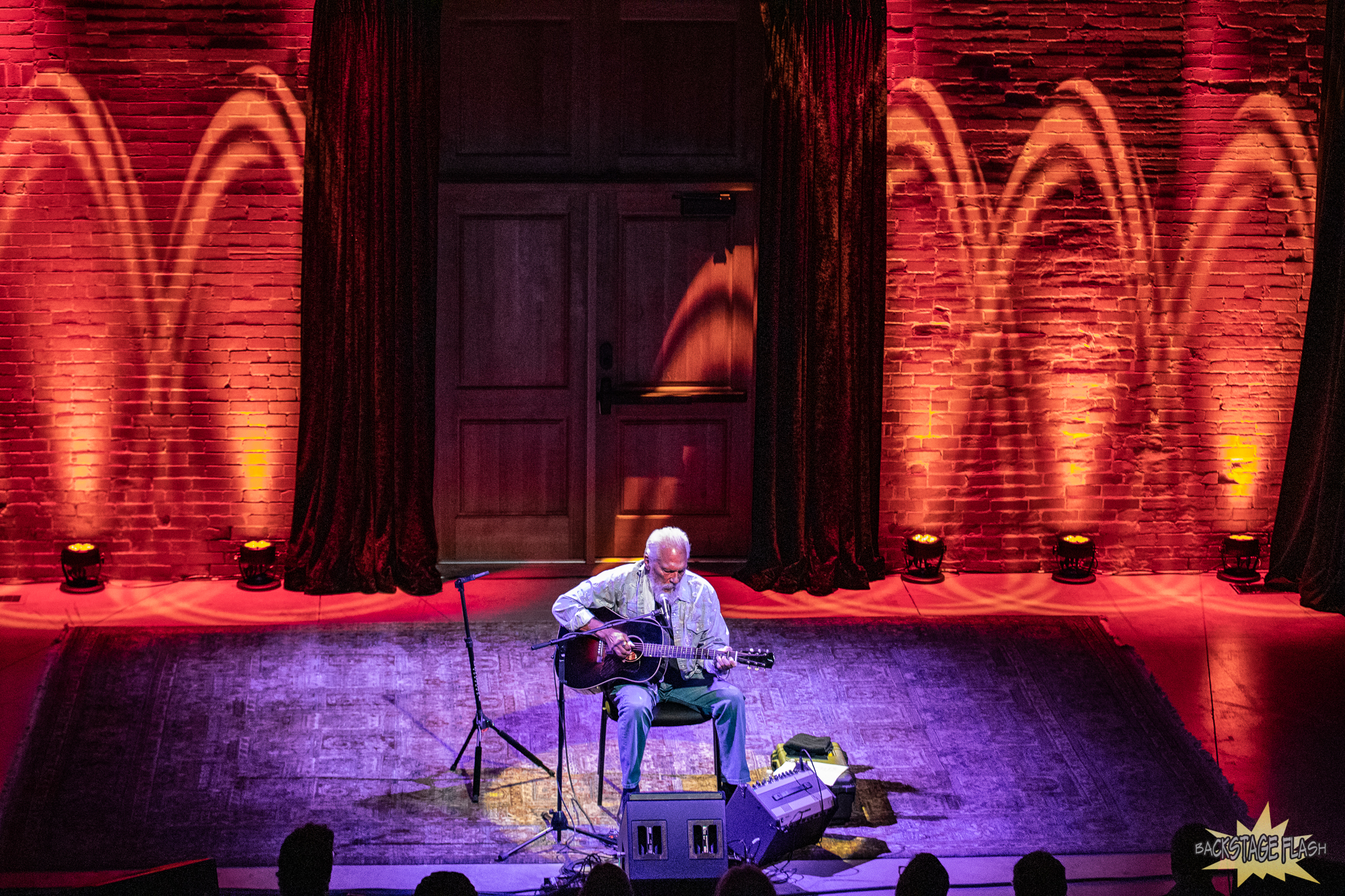 Opening the set with 'Ain't In No Hurry' by Jimmy Egan, Jorma's voice was rich and full projecting the lyrics to the back of the room. His phrasing of the words and his finger-picking flowed together in harmony with one another. The audience sat in silence as the lyrics poured out toward them. You could feel the history in the room as the center of the stage hosted one of the greatest interpreters of American roots and blues music. Everyone in attendance knew the importance of his contributions to American music and appreciated his presence in such an intimate setting.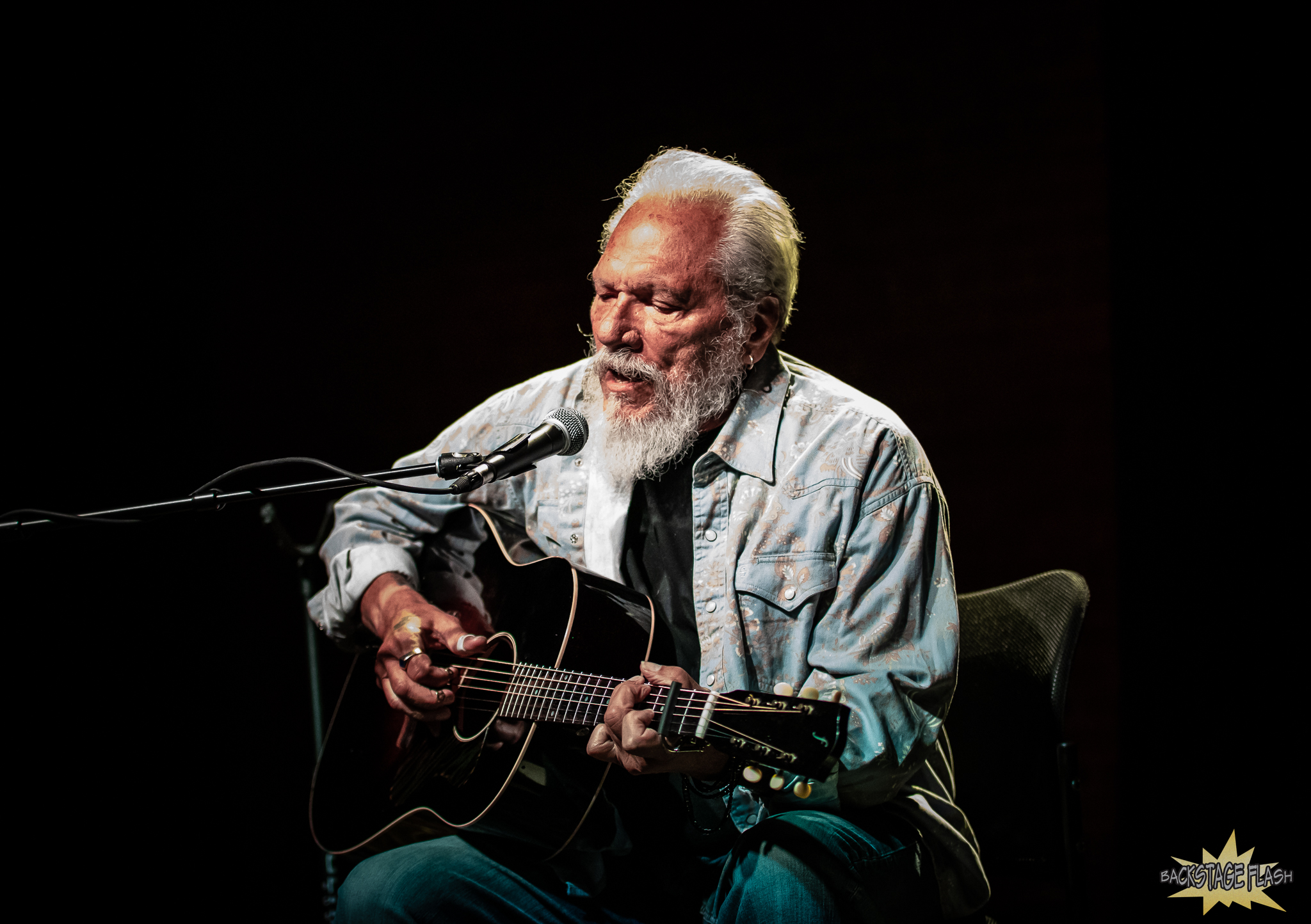 The Boulder Theater welcomes Jorma tonight, so we will not give away too many of last night's songs. The first set that we were in attendance for weaved a musical road map of different times in Jorma's career. Jefferson Airplane, Hot Tuna solo material, and several traditional blues classics were all present. 'Broken Highway', 'Hesitation Blues', 'Song For The North Star', and 'Trial By Fire' were just a few of the choices Jorma shared with the audience. Jorma has been playing intimate shows and connecting with his audience on a very personal level. The songs in his repertoire and his mesmerizing delivery of them is standalone extraordinary, nostalgic, and historical. Everyone in the room last night was treated to something incredibly special.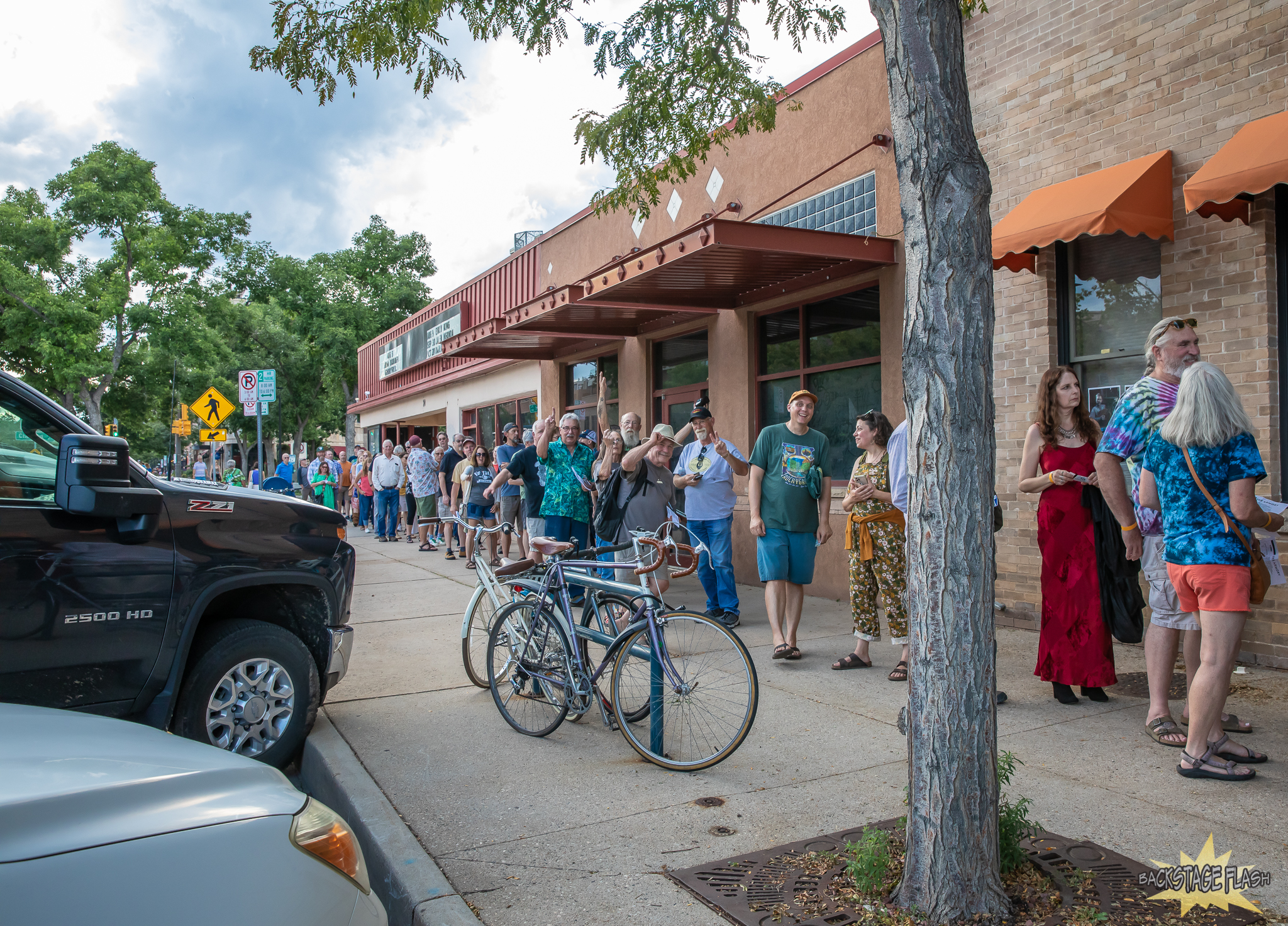 Thanks, Jorma for visiting our town, thanks to the Armory and its staff for hosting, and all who attended.