What can be said about Karl Denson other than he is one of the hardest working men in show business. Denson is an extraordinary saxophonist, flutist, and vocalist, and his list of accolades is as long as your arm and involves many heavy hitters in the music industry. He's an alumni of the Lenny Kravitz band and he co-founded and led The Greyboy Allstars. When not touring and playing saxophone with the Rolling Stones you can find him playing with his band Karl Denson's Tiny Universe.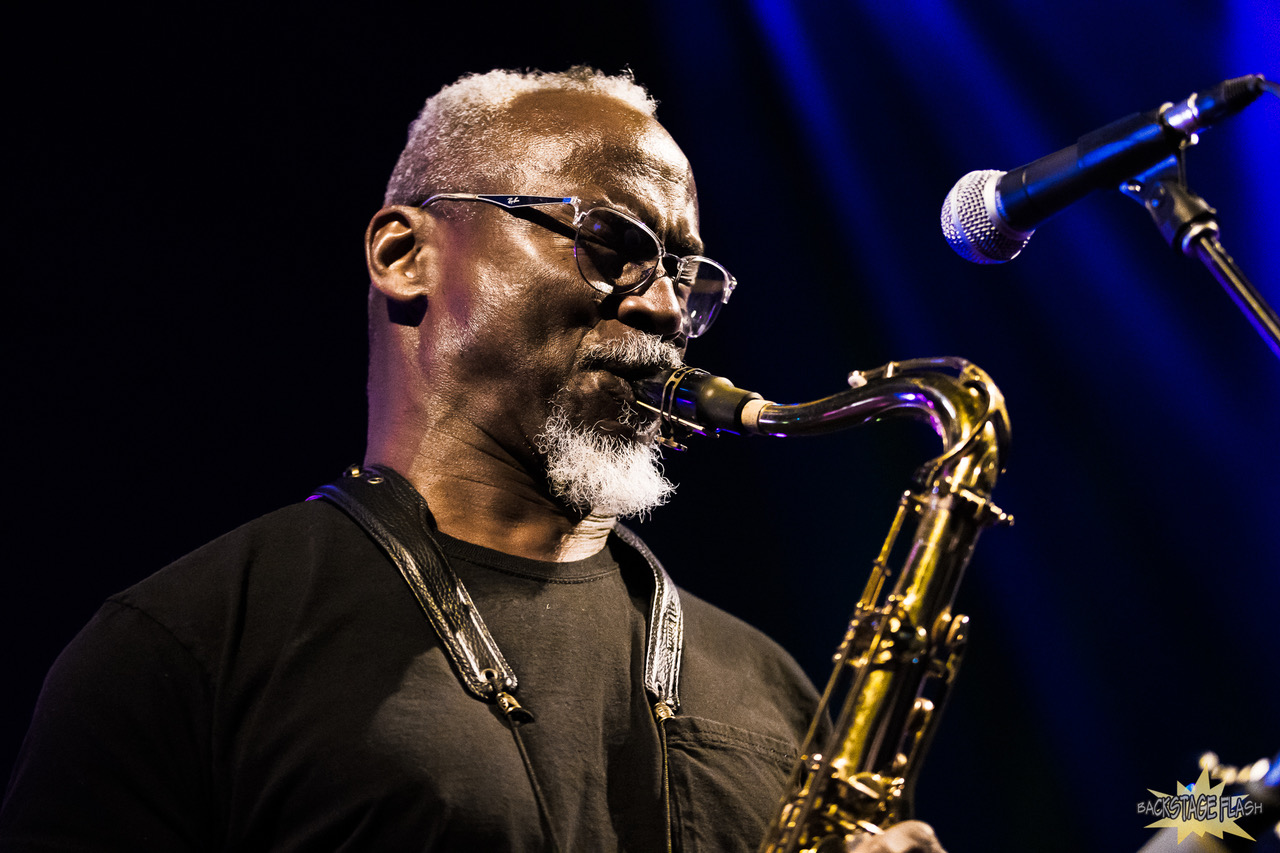 Wherever Karl is the funk follows. He thrives on playing live and his band members are just as enthusiastic, fun and professional as their fearless leader. Being a member of so many bands over his long, exciting musical career, and notably the Rolling Stones since 2014, Karl is leaving his mark on modern contemporary jazz, funk, rock, and soul music. He is committed to the groove and brings his audience along for the wild ride. Karl Denson's Tiny Universe continues to tour as a seven piece band and they are currently doing select dates in select cities paying tribute to one of our fallen musical heroes billed as A Diesel Insane, The Music Of David Bowie.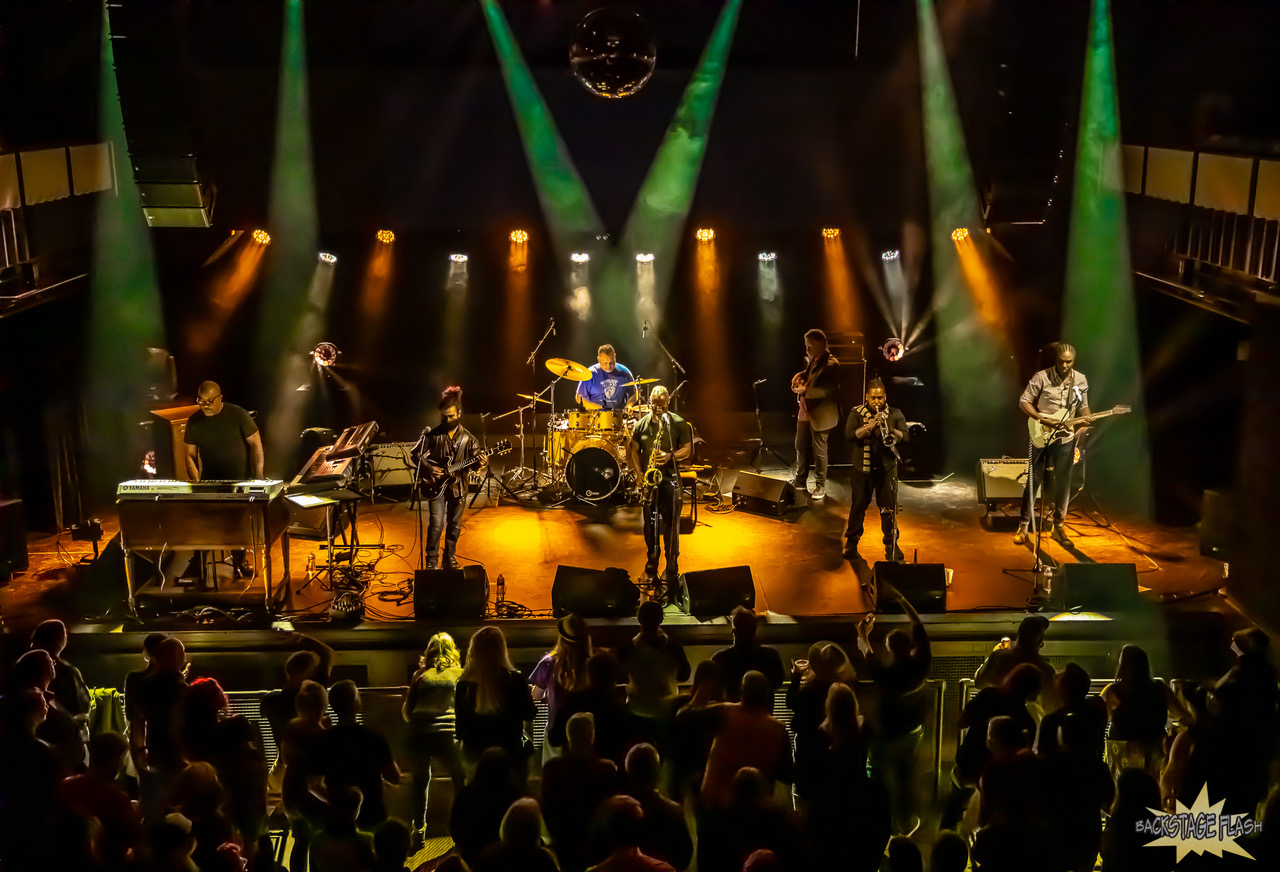 Grateful Web had the opportunity to ask Karl a few questions and here is what he had to say:
GW: It has been awhile since you have toured with KDTU. How is it being back on the road with the guys, and are you performing any new material?
KD: It's great being back and it's nice to see the masks coming off. We're not doing anything particularly new but we do have some new players that have added a new flavor to the mix. We might be doing a couple of Bowie tunes from our tribute.
GW: You have been doing select shows in select markets billed as "A Diesel Insane The Music Of David Bowie". Is this a complete show of Bowie songs or do you perform a set of your music as well?
KD: It's a complete night of David Bowie.
GW: It must have been tough choosing songs from Bowie's massive, diverse catalog, can you share a few of your favorite tunes you are covering, and are you improvising on the music or following the melodies exactly as he did them?
KD: We are taking some liberties with the songs, improvising and stretching forms. We're trying to put our own spin on it, but stay fairly close to the originals. My favorite songs would probably be Station To Station, which is my all-time favorite and Oh You Pretty Things.
GW: You will be at the Fillmore in New Orleans in early May, will you be playing at Jazz Fest or any other venues in the city that week?
KD: That show will be our only Jazz Fest performance.
GW: Have you, or are you in the process of recording new music and if so, is there a new release on the horizon?
KD: I've been working on kind of a new imprint called Black Thor, which will be some different sounds from what everyone's used to, some more electronic/hip-hop sounds. The first release will be a fun dance track featuring Big Freeda from New Orleans. We're also going to do one studio piece shortly which will be coming from an Afro beat bag.
GW: The term 'your voice is your instrument' must have crossed your mind during the recent hiatus from performing, how did you take care of your voice during that time?
KD: The single best thing about the lockdown for me was the opportunity to reassess my overall health. I took advantage of the time to change a few things and I feel a lot healthier now going forward. I had time to rest my voice.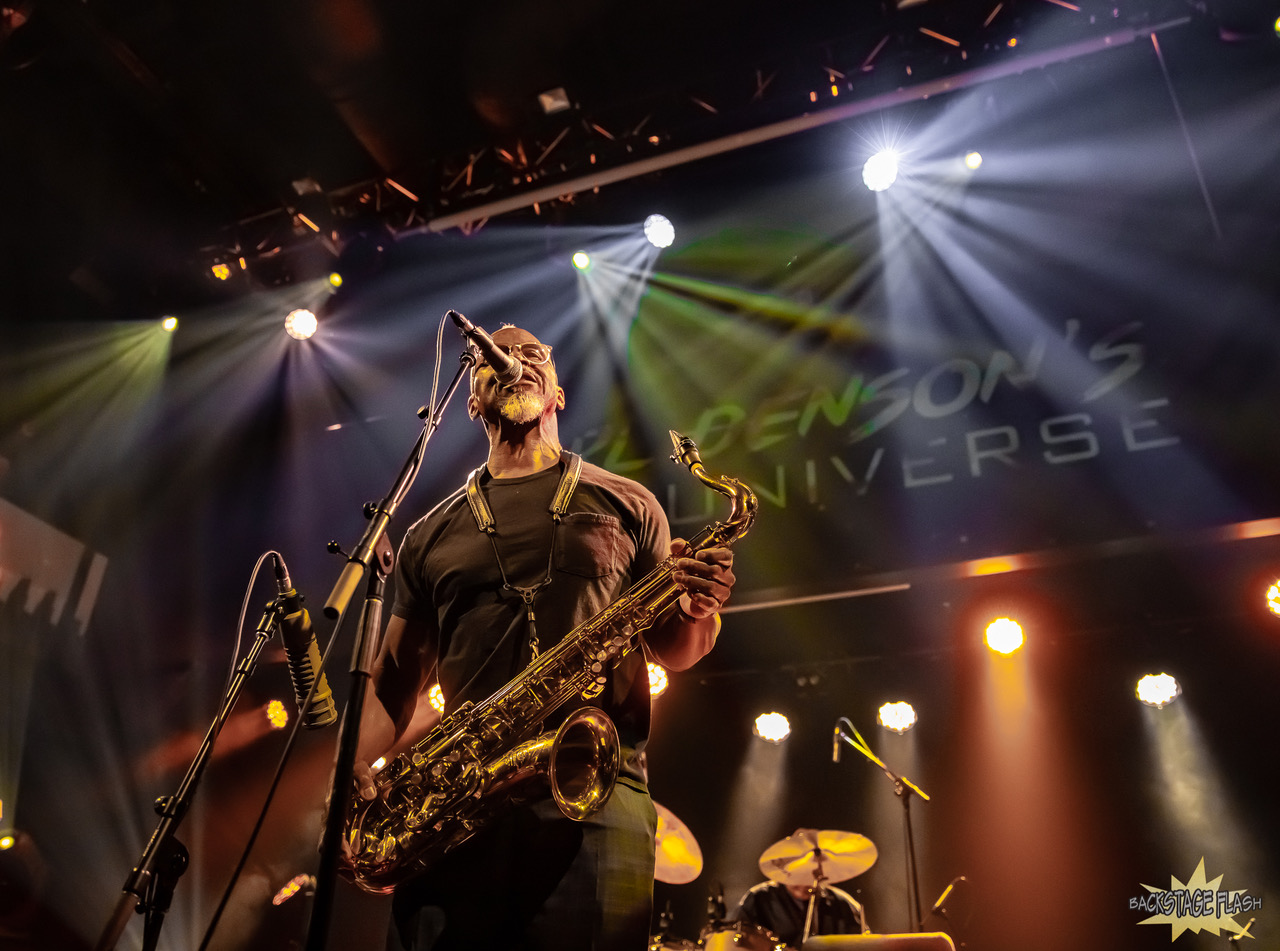 Karl Denson's Tiny Universe brought the heat to a very chilly night in Fort Collins. The band sounded well rehearsed and very tight as they ripped into the opening number "Root Down". With some new players in the band and plenty of pent up energy things just got funkier as the set went on. With two guitar players banging out the riffs, bass, drums, keys and trumpet and of course Karl on sax and flute, Denson's voice sounded well rested and clean as he continued to deliver very strong vocals on "Gossip", "Time To Pray" and "Freedom". The band is progressive and exploratory as they improvise and feed off of each others energy. The arrangements move freely with great energy, precision and lots of love. I won't give away all of the songs in the set, but the nod to the Rolling Stones was a welcome treat as they lit up "Under My Thumb". Karl appears to be spending as much time in the gym as he is on stage, he looks healthy and fit and it shows in his energy and enthusiasm. The band is currently touring with a date in Jackson Hole, Wyoming tonight and Denver on Saturday so please check them out when they land in your town.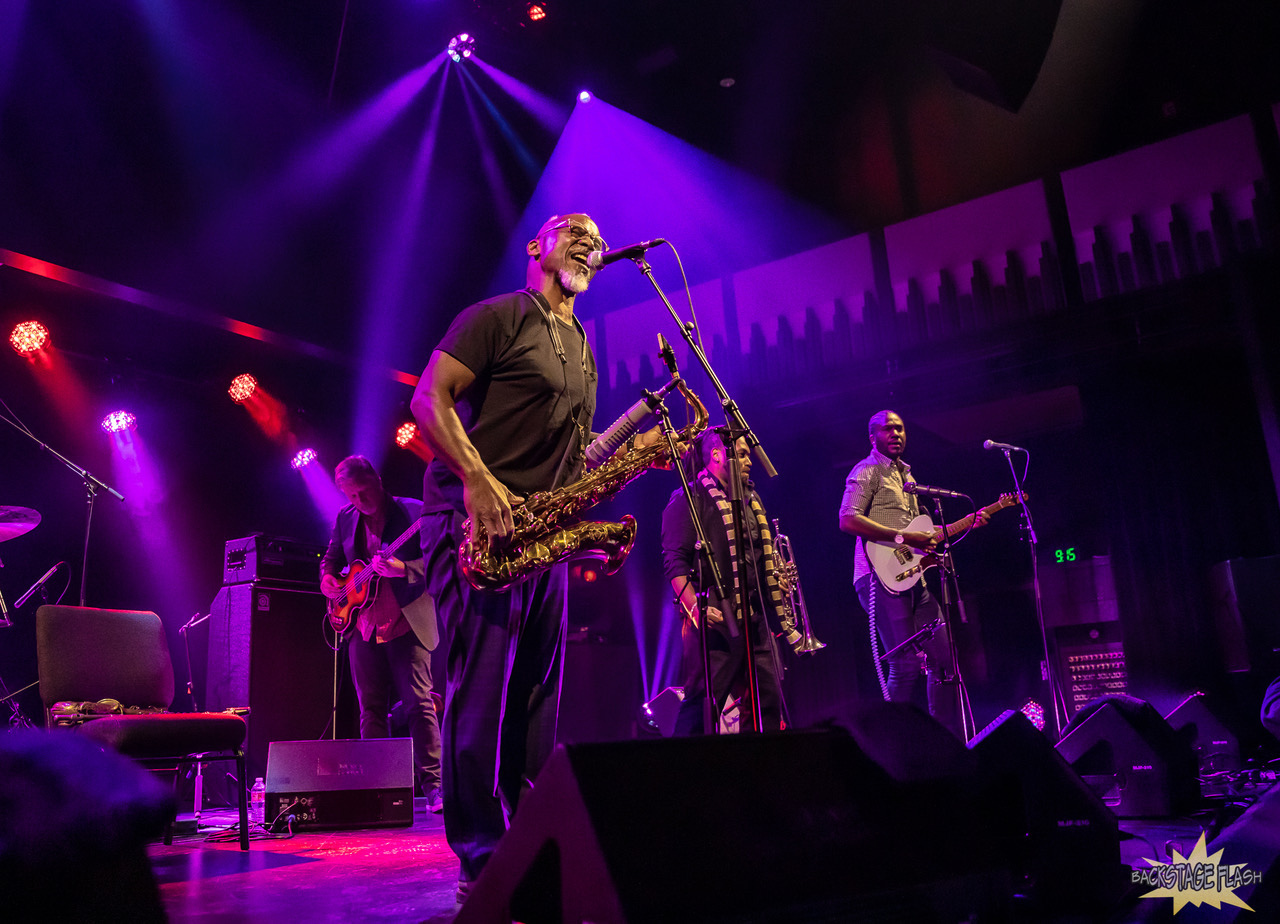 Thanks Karl and the band for coming to Fort Collins and Washington's for hosting!