The relationship between every father and son is different; while some can be rocky, others tend to be quite the solid bond. And yes, the dynamic of such a relationship can certainly change over time.
It's a common assumption that nowadays, many teenagers wouldn't be caught dead spending time with their father. For them it may just seem too 'uncool'.
But for Matt Check, 17,  hanging out with dad is a major part of his life – mainly because Matt and his father John are one half of the New Jersey-based rock band The Knight Owls, an emerging unsigned talent.
While some fathers may bond with their sons over toolboxes, cars or fishing trips, for John and Matt Check it is their shared love of musicianship that has carried them along the path from relatives, to band mates and  now lifelong best friends.
The Knight Owls – rounded out by bassist Manny Pena, 48, and drummer Ron Wagenhoffer, 43, put out their debut CD Who Gives a Hoot in November 2010. Both Checks are credited as co-writers of the debut album.
"The winners of Who Gives A Hoot are the final three songs, "Break Of Day," "The Rain" and "Gemini." Each one... gives the album the sparkle it needed. The buildup of suspense in each song and the melodies are simply wonderful," says The Aquarian Weekly's Roz Smith.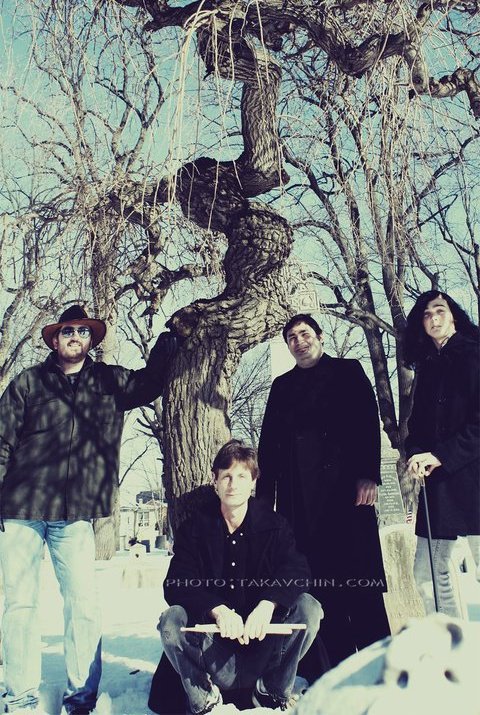 According to John, he called upon a strong bluegrass affection when penning songs alongside his son for Who Gives a Hoot, which has been reviewed and gotten some college air play in New Jersey.
"A lot of my influences came from Sam Bush and The Newgrass Revival," John says. "They were really the first one to really mix rock with bluegrass. It would be hysterical at the bluegrass festivals because all the younger people would love it...but all of the old timers would hate it! Sam Bush is one of my favorite Mandolin players though."
But in working with Matt to compose, the elder Check also found himself blending elements of bluegrass and other genres like rock, together.
"One day I started listening to the Grateful Dead and I heard so much bluegrass in their music, a lot of it coming from (Jerry) Garcia, and I was immediately drawn to the music," he says. "The Grateful Dead I think were really the first band to mix bluegrass and rock. After that I just gradually started listening to more rock and you'll find some of that on our album."
Since its release, The Knight Owls have continued to share their original blend of blues, rock, a bit of folk and a twinge of country with the local music scene, performing at such venues as Architekt Music in Butler, The Court Tavern in New Brunswick, The Crossroads in Garwood, Mexicali LIVE in Teaneck and The Stone Pony in Asbury Park.  A set at the Upper East Side's Bar East last summer was the band's first show across the Hudson.
The unique dynamic of a band featuring one teenager and three musicians more than twice his age is not an issue.  "We don't even know the difference.  He's a musician," Pena says.
Beyond John and Matt's relationship, there exists an even more powerful fuel that pushes The Knight Owls forward; charity.  "I am very big on doing what I can to help people with music," Matt says. "To actually be able to help a cause, to be able to help people with music, is nothing short of amazing." And to mark the band's first anniversary of their debut album this past November, The Knight Owls did just that.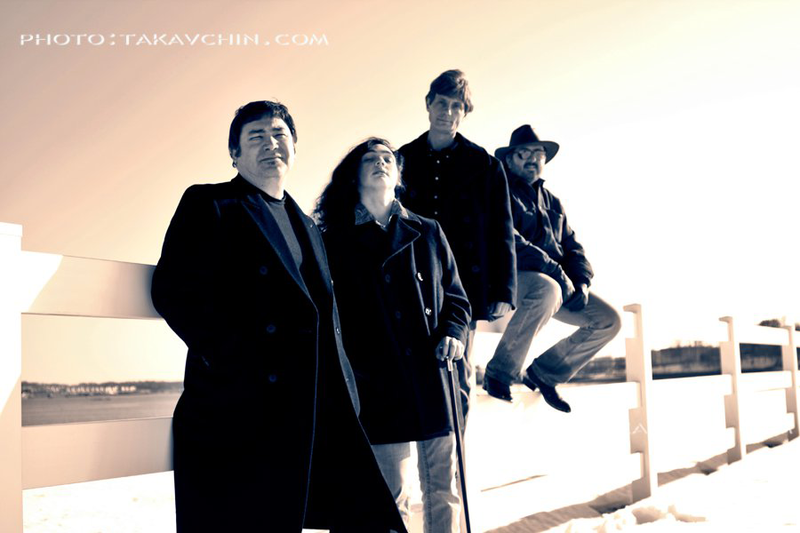 On Thursday, November 10, 2011, to honor the memory of his late father and support the fight against pancreatic cancer, John and The Knight Owls hosted a benefit concert at The Crossroads in Garwood, raising over $200 to forward the mission of the Pancreatic Cancer Action Netowork's N.J. affiliate. Also performing were Garden State rockers Sinsanity and Sophomore. Peacock. All proceeds from the door, as well as 50 percent of merchandise sales from Sinsanity and The Knight Owls were donated.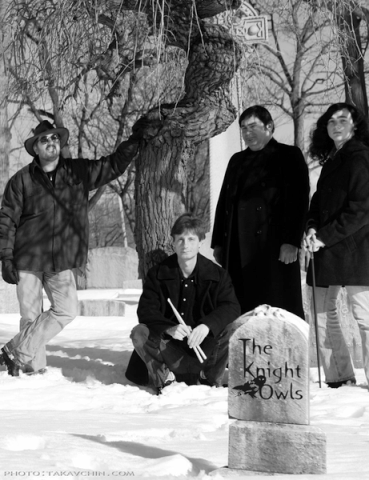 John's son Matt notes that his understanding of selflessly using one's talents for the benefit of others is a lesson learned from Dad. Eager to put their music to good use, The Knight Owls' have also performed during the 2011 Arthritis Walk at Middlesex County College, donating  half of the proceeds made from merchandise sales to the foundation, and rocked two benefit shows for hometown resident Nikolai Ruck, whose medical bills, after a serious accident, had become more than his family could handle.
Since their benefit concert in November, John and Matt have been hard at work collaborating on the band's second album. "There is nothing quite like being a parent, and a fellow musician, with your son," John adds. "But to be able to write and perform original music together, in front of people that enjoy it, write articles about us or buy our album, well that's better than I could have ever imagined."
To hear several tracks off the band's debut album and catch all of their latest news, log on to http://www.facebook.com/theknightowlsmusic