WOW, what a lineup of incredible musical talent the Mighty Mishawaka Amphitheatre presented Friday night at the Poudre Canyon venue. The amount of diversity and talent each musician brought to the stage was staggering on many levels. The uniqueness of this show was that all of the artists know one another and are friends and some of them collaborate together on musical projects. That alone presented a fun family communal vibe on site and magical moments on stage. The vibe was high and the chilly night air was a clear message to dance your tail off and keep your toes warm.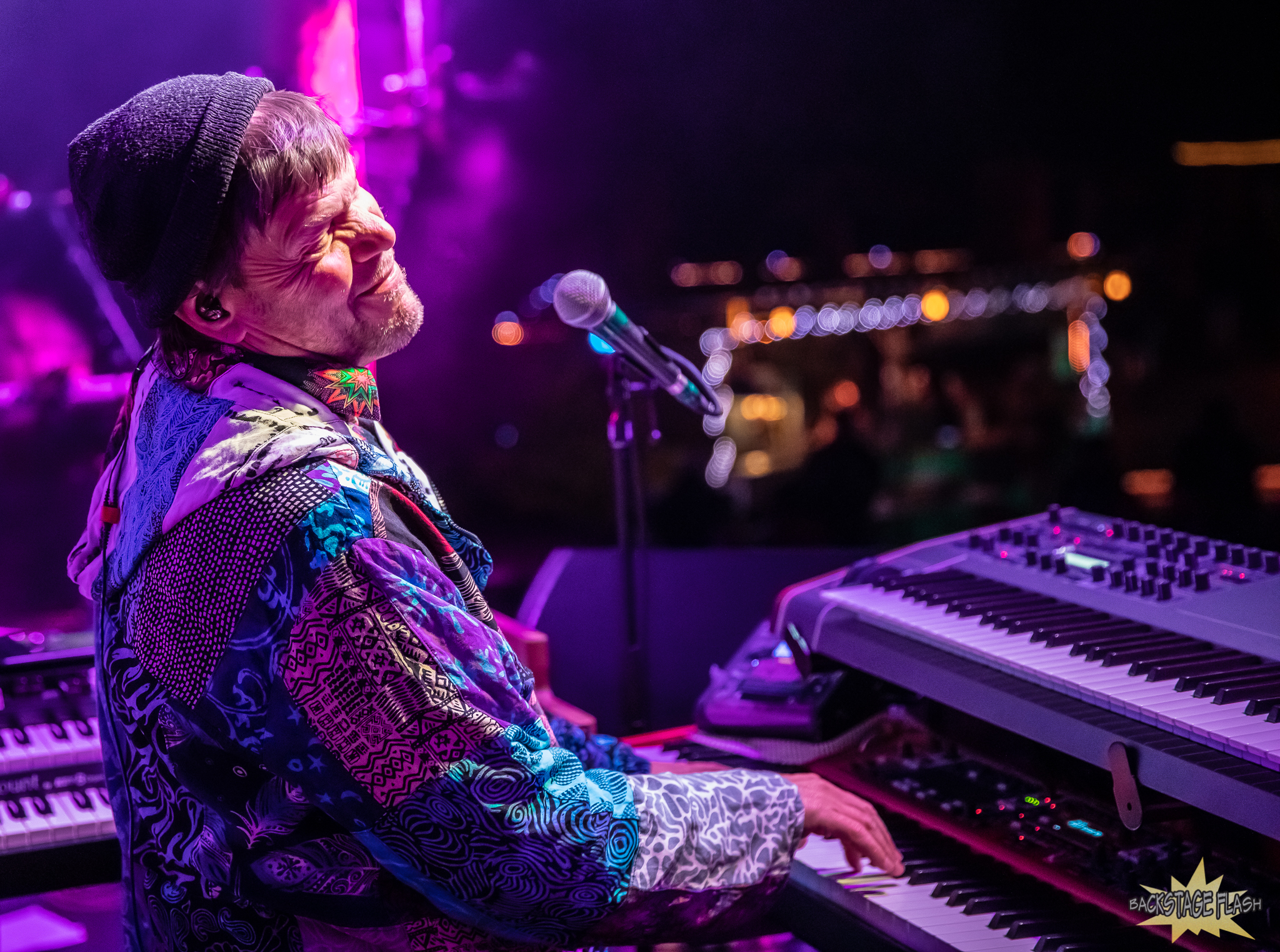 The guests of the Mishawaka Amphitheatre were excited for an amazing night of musical adventure that had no speed limit, stop signs, or guardrails. Kyle Hollingsworth Band headlined the show, they threw away the road map and drove the music into other dimensions of time and space putting a scorching fire into the chilly night air. Most people reading this article will be familiar with Hollingsworth and his genre-bending approach to music. He has an uncanny ability to weave so many styles of music together and sometimes it's all in the same song. His creative mind is a wealth of musical information that makes its way to his fingertips with lighting speed and razor-sharp precision. Hollingsworth is accustomed to coloring outside the lines of music and his never-ending quest for something different keeps the fans highly entertained and coming back for more.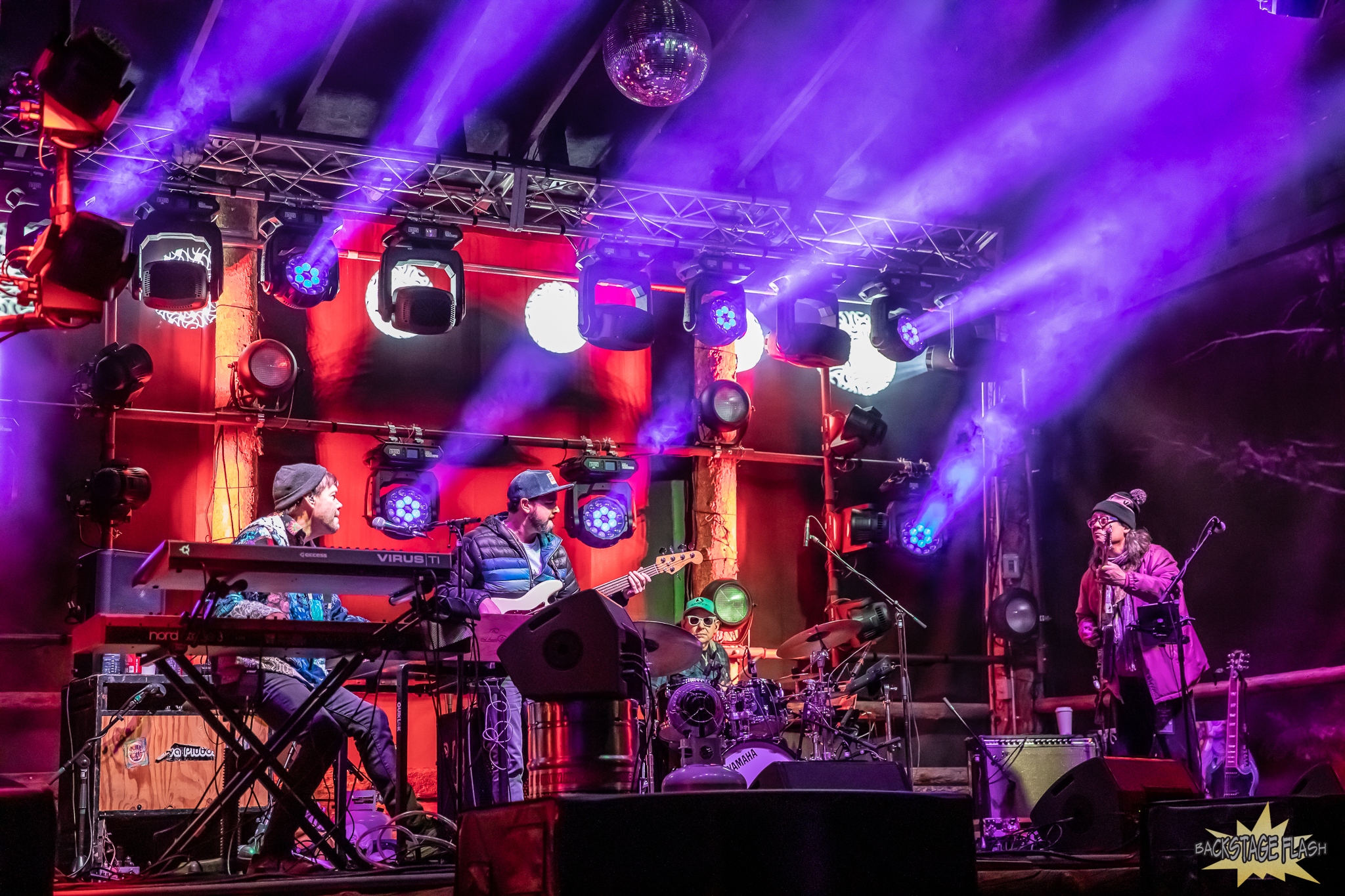 Hollingsworth on keyboards and vocals was joined by Brian McRae on drums, Tim Philpott on bass and Arthur Lee Land on guitar and vocals. This highly talented quartet of grooves created a mosaic of sound and moods that took on many different colors and textures leaving the audience with a unique performance that will never be repeated. When Hollingsworth is not on the road with his band The String Cheese Incident, he finds cool fun ways to keep the music motor roaring and Friday night at the Mishawaka Amphitheater was a fine example of his abilities as a band leader, performer, and craftsman of the jam.
The band covered solo work by Hollingsworth, and a few select covers including 'Deal' by the Grateful Dead, 'Nothing From Nothing Means Nothing' by Billy Preston, and a few String Cheese Incident numbers. Allie Kral and Andy Thorn also joined in on the fun with the band. The set was funky and fun and Hollingsworth's vocals were clear and crisp and just as you would expect from the maestro of magical moments, there were plenty of those moments to go around. The band's rhythm section McRae on drums and Philpott on bass were solid as solid gets and they laid down some seriously funky vibes. Lee Land is a virtuoso on the guitar his note selection was perfectly synchronized with the tone of his axe making a distinct connection to the arrangements and the audience. The diversity of the band, complex technical arrangements, and highly danceable grooves were all flowing from the rock n' roll tap.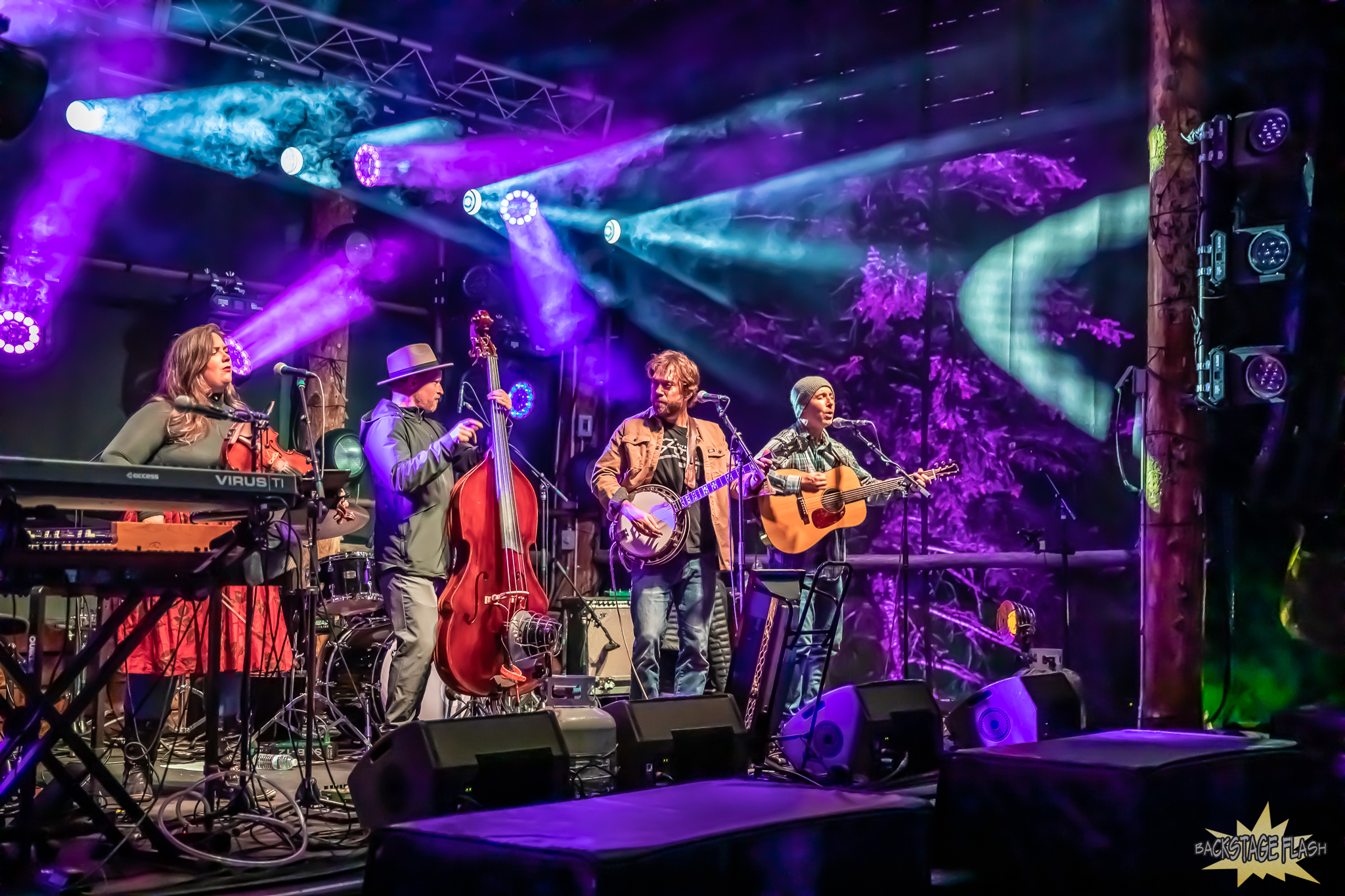 Andy Thorn and Friends took the stage next. Thorn is a very special person with a heart so big it can be seen and felt by humans and wildlife alike. He has established a relationship with a furry red fox who loves his banjo playing as much as we do. Their divine friendship has yielded some extraordinary music from their unique encounters. When he is not serenading Colorado's wildlife, he is usually on the road performing or recording with his band Leftover Salmon. He also collaborates with many of his friends on musical endeavors and this past Friday Thorn was joined by Allie Kral on fiddle and vocals, Adam Aijala on guitar and vocals (Yonder Mountain String Band), and Charlie Mertens on bass (Rapidgrass).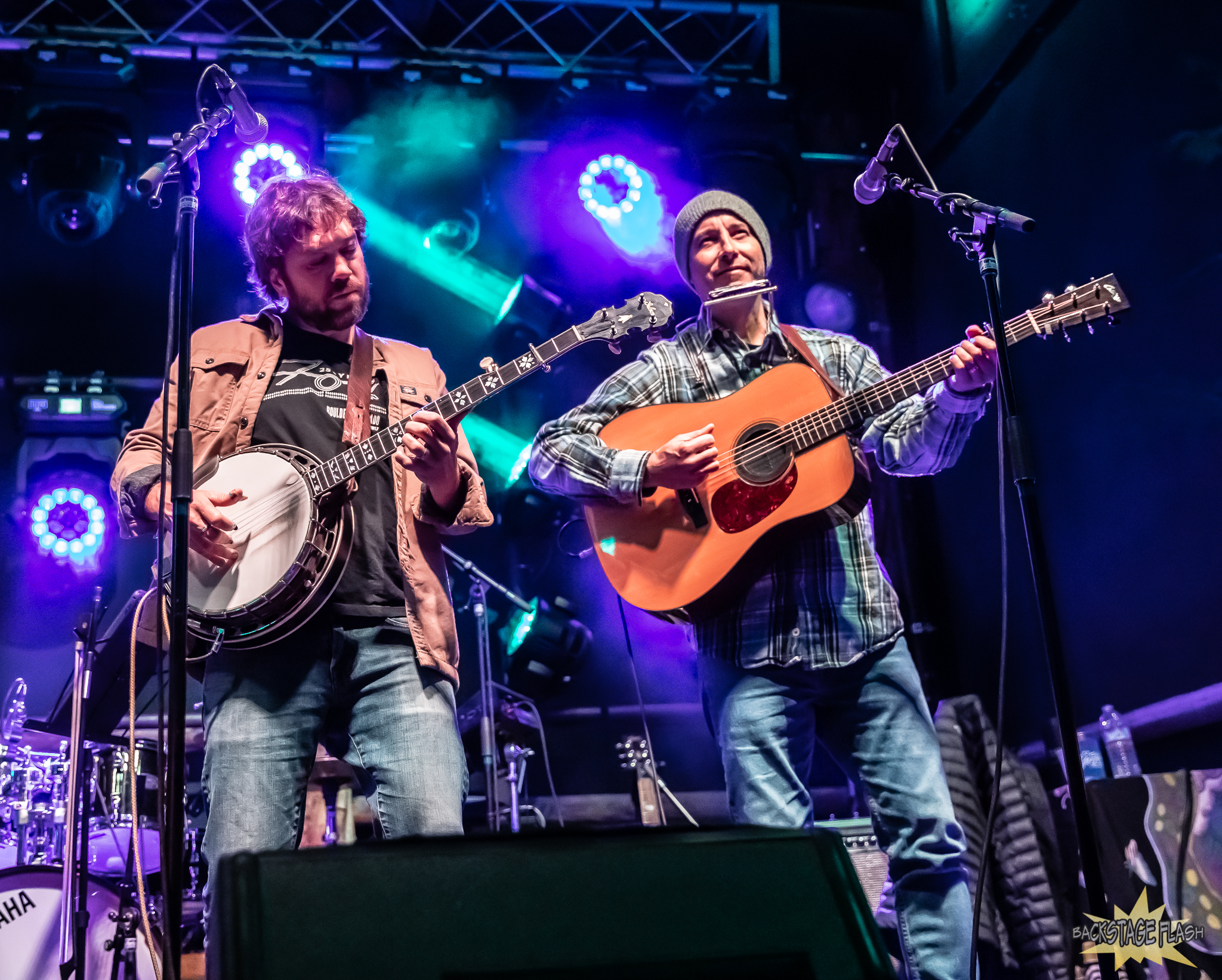 Andy Thorn and Friends warmed up the crowd with an eclectic set of music from different eras of their musical careers that had all the feel of traditional-meets-contemporary music. Weaving bluegrass, folk, and Americana styles together with such ease and style was a real treat for the audience and you could tell the band was having a great time providing the vibes.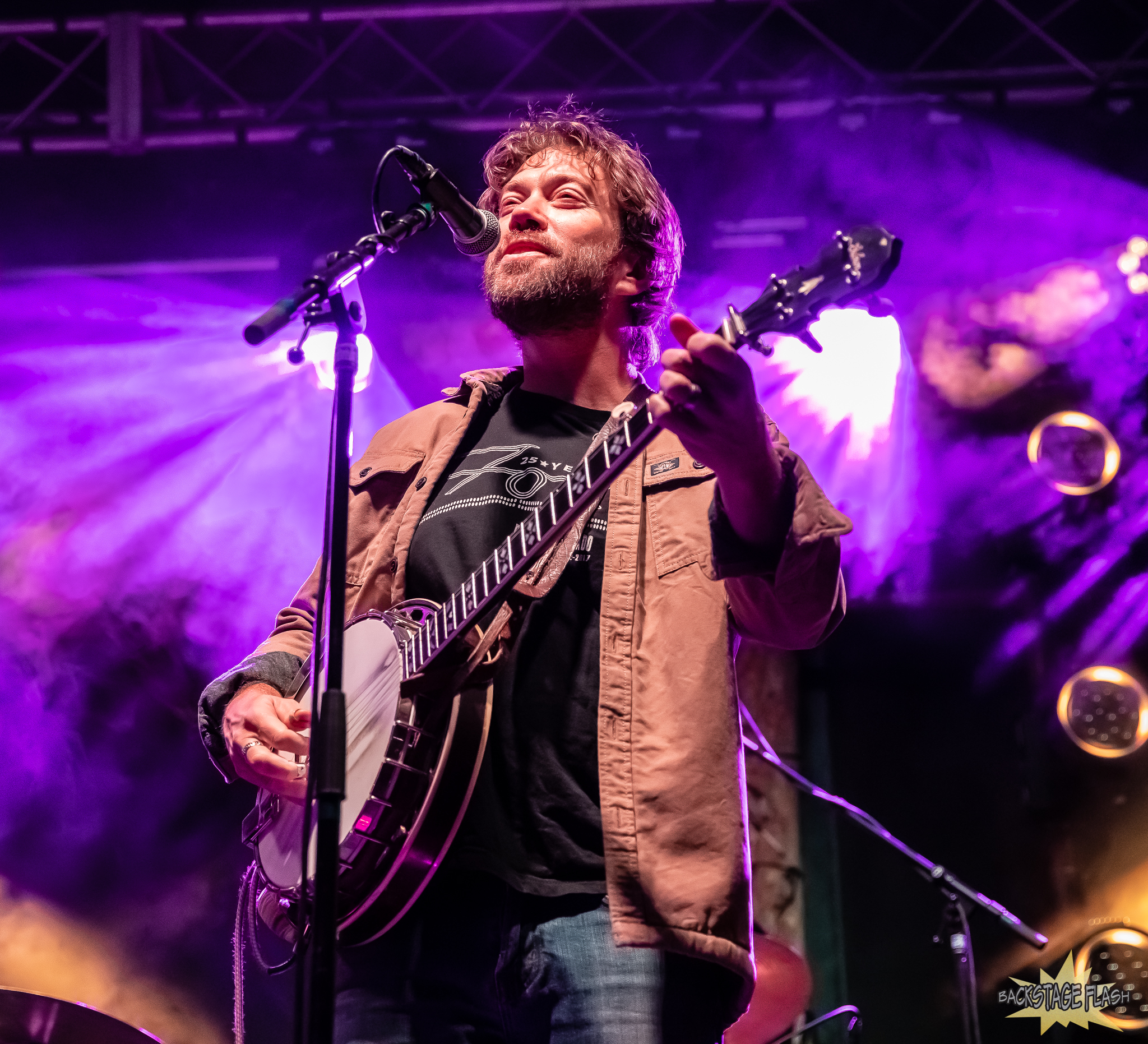 With vocal duties being covered by Thorn, Kral, and Aijala there were plenty of cool ranges being covered with each song played. It was also kind of a lesson in all things stringed. I mean talk about a master class of fingerpicking, claw hammering, string plucking, bow bending goodness, it was all there. The kaleidoscope of spinning tempos and searing solos by each band member was extraordinary. Kral sang the Narls Barkley song 'Crazy' like it owed her money to close out the set. It was so powerful and fun to watch her belt it out. Becca Bisque from the Sweet Lillies also joined on the fiddle to double up the fiddle power.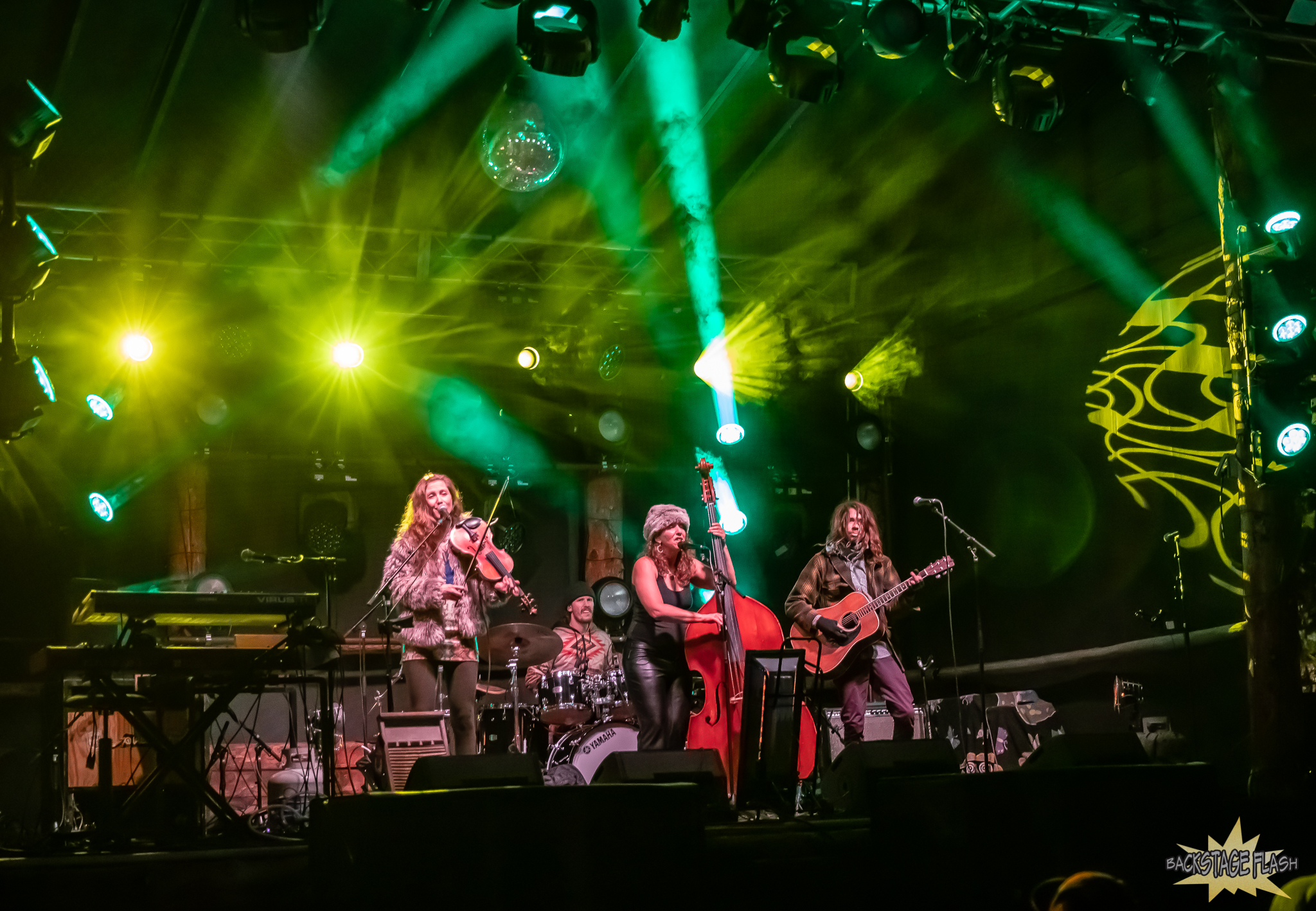 The Sweet Lillies opened the evening with songs from different eras in their career including compositions from their latest album "Equality" produced by Grammy-award winner Chris Pandolfi from The Infamous Stringdusters. This new offering from The Sweet Lillies became available on Americana Vibes on June 2nd, 2023, and is currently under consideration by The Recording Academy for a Grammy Award nomination for Best Folk Album. The new album has Jason Hahn (The String Cheese Incident) on drums. Guest appearances by Kyle Hollingsworth (The String Cheese Incident) on keyboards and Chris Pandolfi (The Infamous Stringdusters) on banjo on select tracks.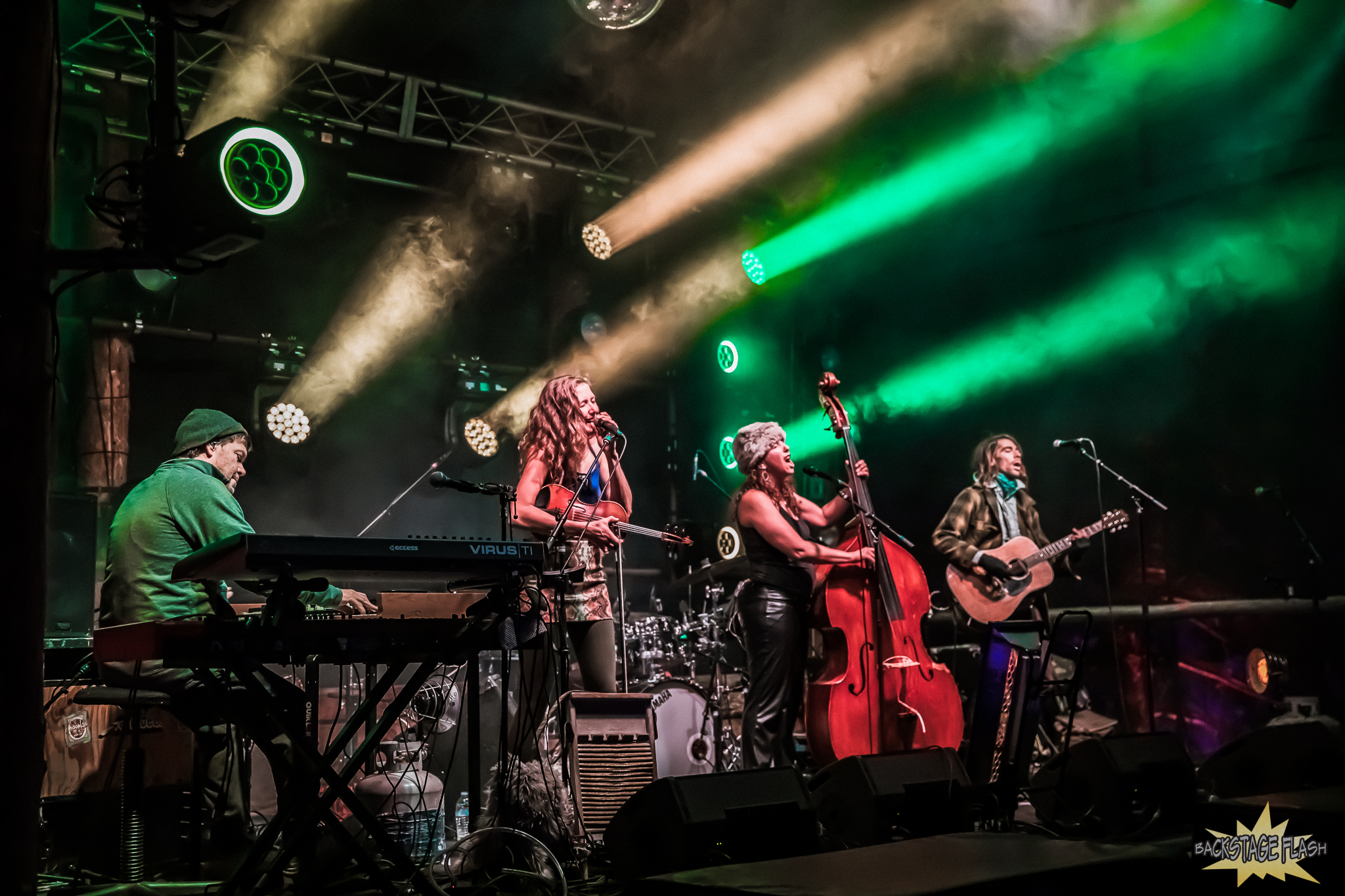 The Sweet Lillies are Julie Gussaroff on upright bass, mandolin, guitar, and vocals, Becca Bisque on fiddle, vocals, and percussion, Dustin Rohleder on guitar and vocals, and Jones Maynard on drums. Opening the show this past Friday night the Sweet Lillies brought their beautiful voices to the Mishawaka stage. Bisque, Gussaroff, and Rohleder all provided unique vocal abilities that blend beautifully. Their singing styles were emotional, high-energy, and poignant extensions of the lyrical poetry they created. Maynard on drums has great concentration and added all kinds of tasteful percussive expressions to the compositions and worked very well with Gussaroff's hard-thumping bass prowess. Bisque and Rohleder kept the arrangements grooving on fiddle and guitar as well as trading back and forth on solos.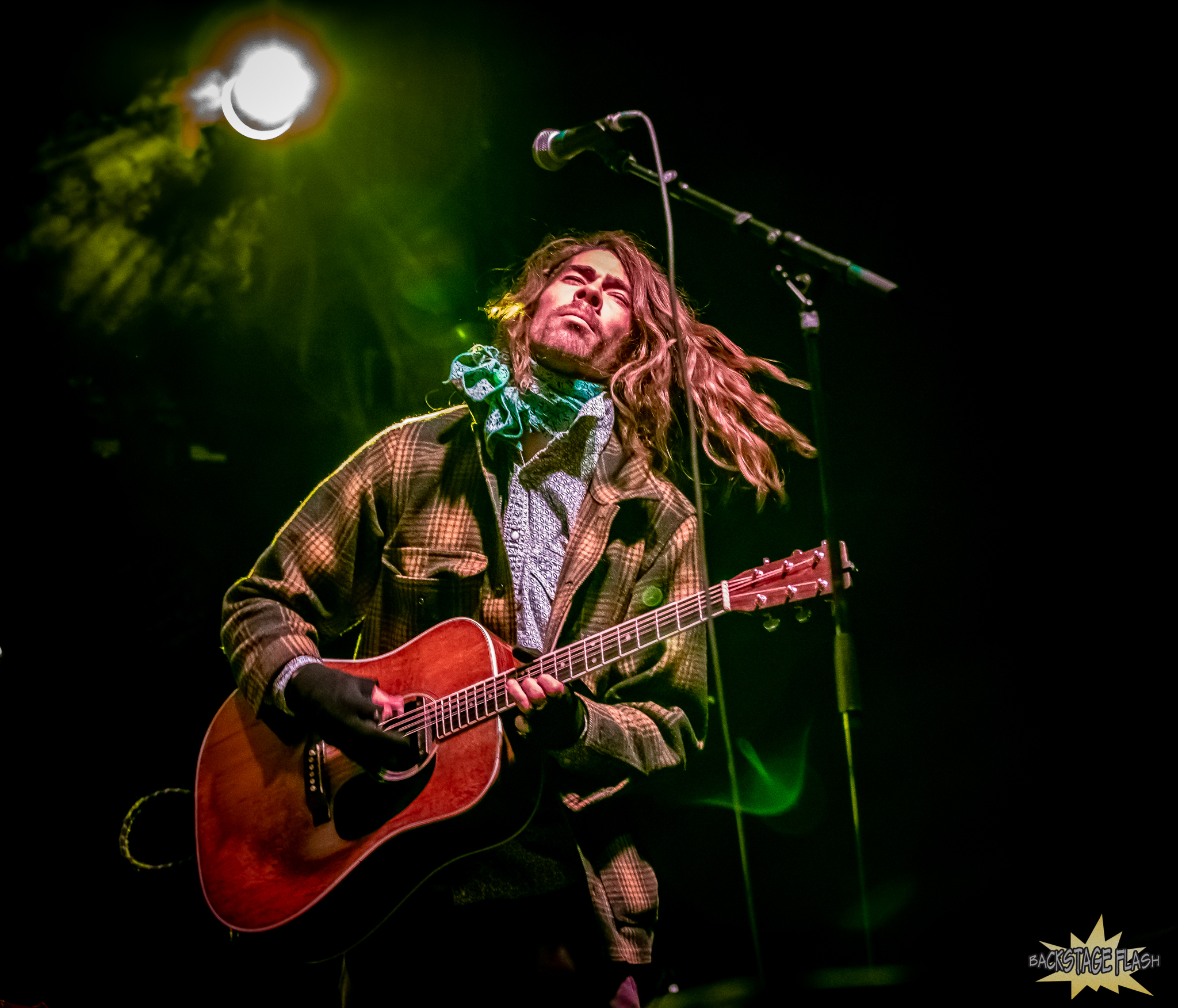 Playing an assortment of songs from their musical adventures and their newest release "Equality" the set touched on many moods and topics, The band's ability to rock or soothe your soul was on full display, and their infectious energy was front and center and you can't take your eyes off them. Also playing a few select cover songs including 'Insane In The Membrane' by Cypress Hill, 'I Can Feel It In The Air Tonight' by Phil Collins, and 'She's Crafty' by Beastie Boys, the band showed their diversity and willingness to explore other artists that have influenced them throughout their journey. The Sweet Lillies implement so much attention to detail into their live shows and recordings, they have set the bar to new heights in their musical creativity and we can't wait to see what they do next.