Steve Howe is not a musician.
He is a messenger of peace and simply chose a guitar for the message.
You cannot hear Steve Howe's guitar and not be moved closer to peace.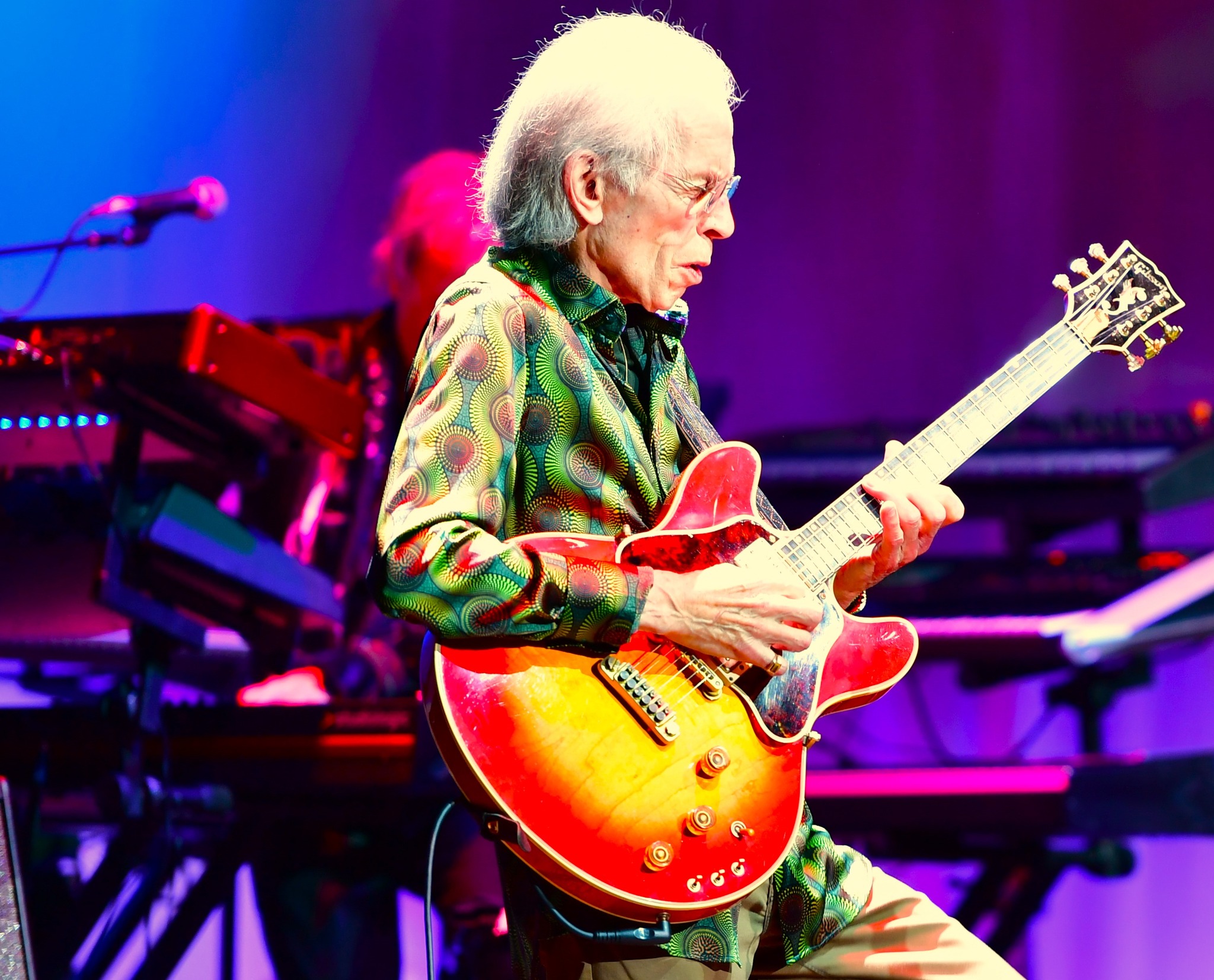 As there is so much fake news, I wanted to bring hard facts to this review. Delving into published scientific research, I came across the 'Peace Quotient' index, the measure of desire for peace in humans, and there are hard numbers reflecting YES and Howe's impact on this index.
The desire for peace since YES was formed has noticeably increased and is evident whenever it is heard.
I was confronted by another fact when joining my elderly younger brother at the restroom at the end of the YES concert. The line for the men's room went around the lobby. There was no line for the woman's room. The men were all white.
Not everyone loves YES. The issue for these people varies. Some are not white men. Others are unable to fantasize. Others simply cannot indulge in too much sugar, and YES, some YES songs contain high grams of Sugar.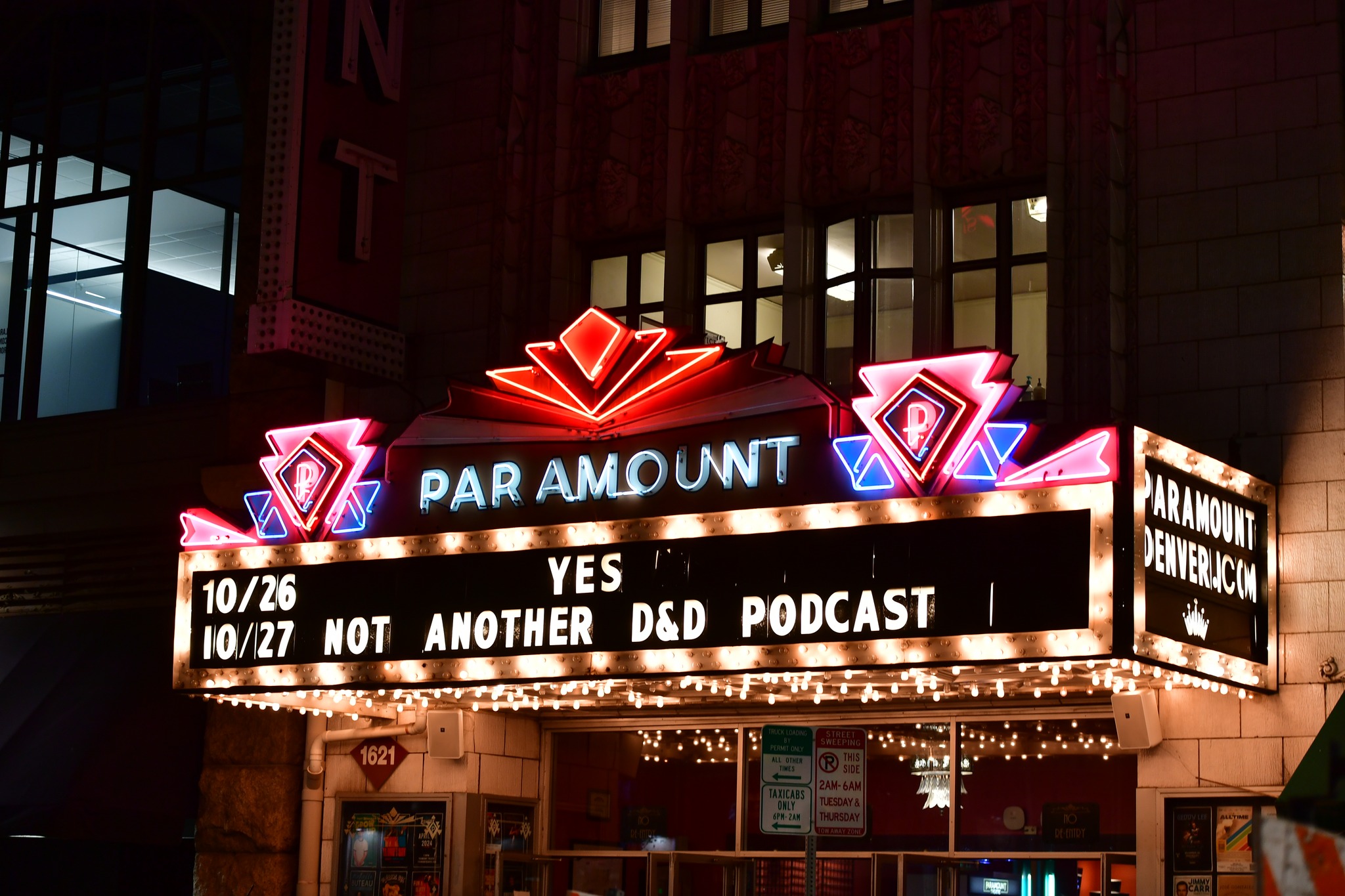 As an old white guy, digging Steve Howe with an audience of old white guys, I ask for pause. Yes, some white guys have done bad things to the Homo's before Sapiens. And yep, to fellow Sapiens. White guys fantasize, and some dream dark. But others dream light, dreams of peace through the rapture of being alive, loved, and the path to peace YES singing is the rapture of being alive and moving through this wonderous story while avoiding the Queen making you White(r).
Goodness knows we need as many white guys who groove this as possible. This was a crowd meet for the good of humanity; there was no marching on to the capital after this show.
What a joy to groove this with Steve Howe and Company in the current adaptation of YES. As alive as ever, and bringing our frequencies in tune this October Fall night starting with a laid-back presentation by Roger Dean of his work as he projected habitats and other worlds on the large screen. I begin to understand Dean taking me as a 13-year-old to another universe of possibilities is just one of many universes Dean travels to enlighten not just space, but how we live. In our homes and in our rooms. Dean was at ease at the mic and walked us through the way he allows his brain to find the images and solutions to space through meditation. It is a parable for the music to come inside the album cover.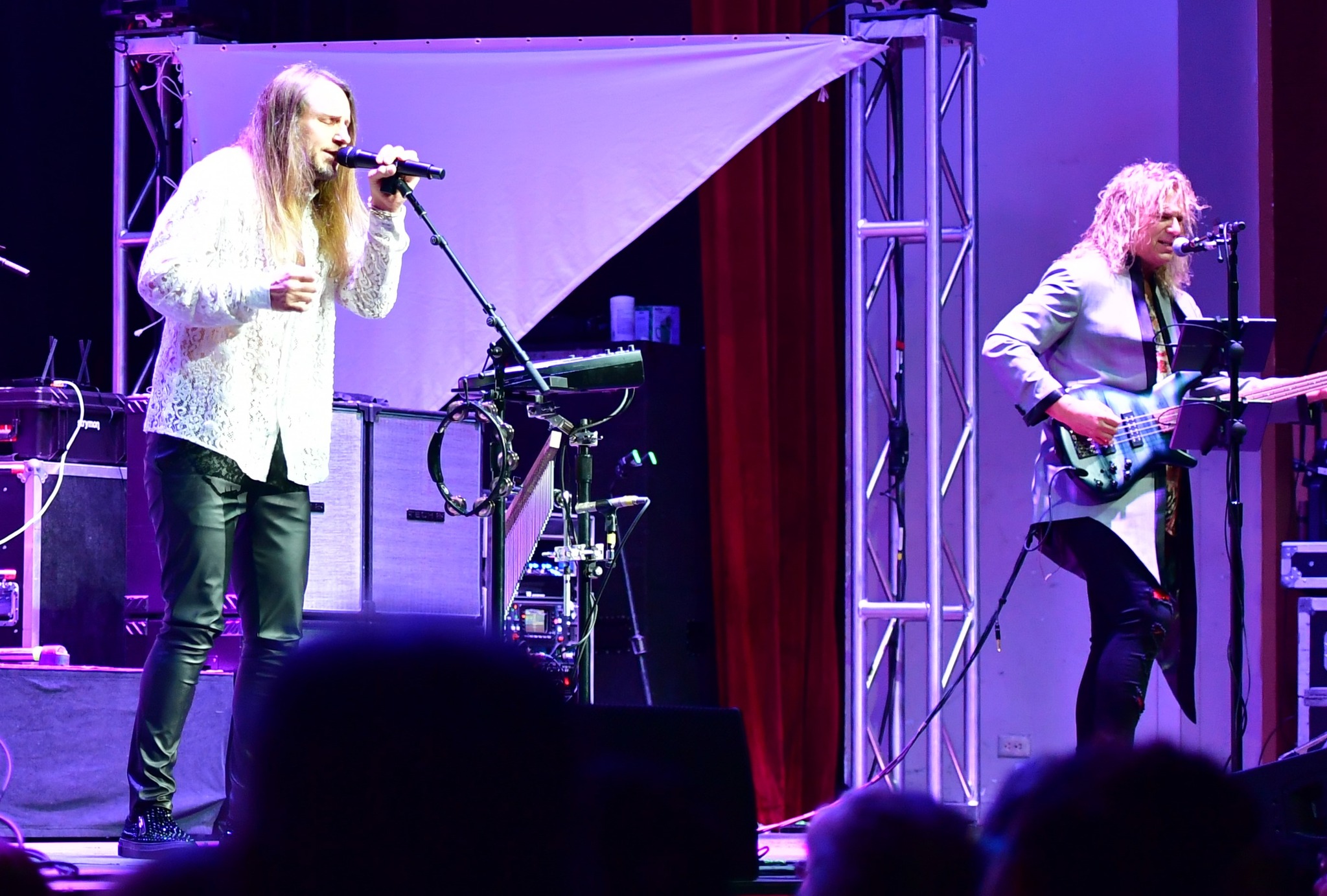 Yes opened with two new songs, 'Machine Messiah' and 'It will be a Good Day (the River)', solid rocking jams. But when Howe then licked into "I've Seen All Good People", it is these classics that reconfigure our brains. Then, and again now. Prescient, prescriptive, and illuminative for our current times. As fresh and new as ever. Newer, even. Then 'South Side of the Sky', a reminder that 'Peace' is not only meditating, it is fervor soaring at velocity through sky and space.
Derek Shulman of Gentle Giant once remarked no one wants to see 'Old guys in Spandex'. I take issue. Steve Howe on stage at the Paramount on Oct 23 playing and singing "Nous Somme du Soleil" was the coolest dude you could ever see.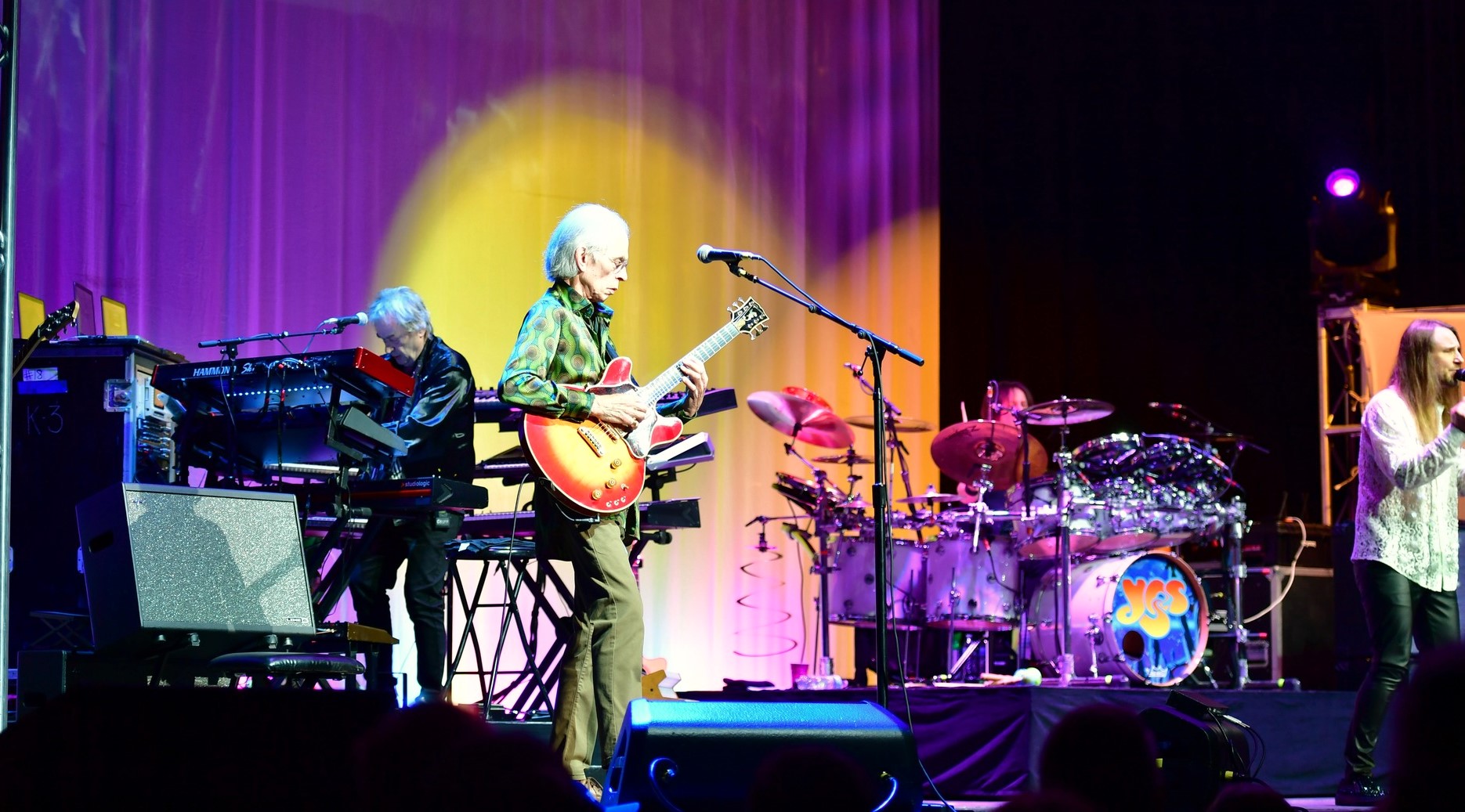 The evening was capped with my personal pilgrimage, these excerpts from the experimental and gutsy release (at the time) of YES's "Tales of Topographic Oceans". Four sides of just four 20+ minute songs that were guaranteed not to be played on Kasey Kasem's 'Top 40' for paying the bills. YES had the guts to make Topo, but it pissed Rick Wakeman and his accountant off for two years.
Rather, Topographic Oceans is played now at the YES church, synagogue & Mosque, and mostly at the YES ALL religions choir including YOUR unique God spiral. Sure, other meat and potato bands of their ERA, Gentle Giant, and Jethro Tull types who often opened for YES back in the day, reported YES bandmembers staying in their dressing rooms with a bit of a snobbish air at the base musicians roaming backstage around them. 'Why not?' say I. YES are ROCK's Gregorian Monks, and they are entitled to request their robes not be touched. Steve Howe is precious, and not forever. Thankfully, his music IS. YES.