Liver Down The River has followed up their debut EP with a full length album titled Life You Love. The album consists of 13 all original songs that really showcase not just their incredible musical ability, but also their strength in songwriting. The band's goal was to replicate the magic they bring to their live performances and capture that in a studio setting, and Liver Down The River did just that.
The album opens up with a hard driving tune titled, "State Line" telling the story about hitch hiking across the country and getting stuck in the southland. This is followed by a blazing dark instrumental fueled by myths of a hidden treasure in the Colorado Mountains, once again showcasing their strong lyrical content and ability to write engaging stories within their songs. As the album unfolds tunes inspired by the lessons of growing older, the following of the soul, and ability to keep on moving on, rising clear.
All members of Liver Down The River contributed to create the melodies to enhance the emotions experienced when listening to each song. The group does a great job at incorporating elements of funk, rock, Americana, and jazz into the album, catering towards a more of a Newgrass sound set to please the ears of both traditional bluegrass lovers and jam band fans. Attempting to reflect the beautiful yet powerful, and expansive essence of the Colorado country, the inspiration comes truly… "from living the live you love." –J.K. Rowling
Life You Love is globally available on all major listening platforms including iTunes, Spotify, Apple Radio, and can be downloaded for free/name your price via the band's bandcamp.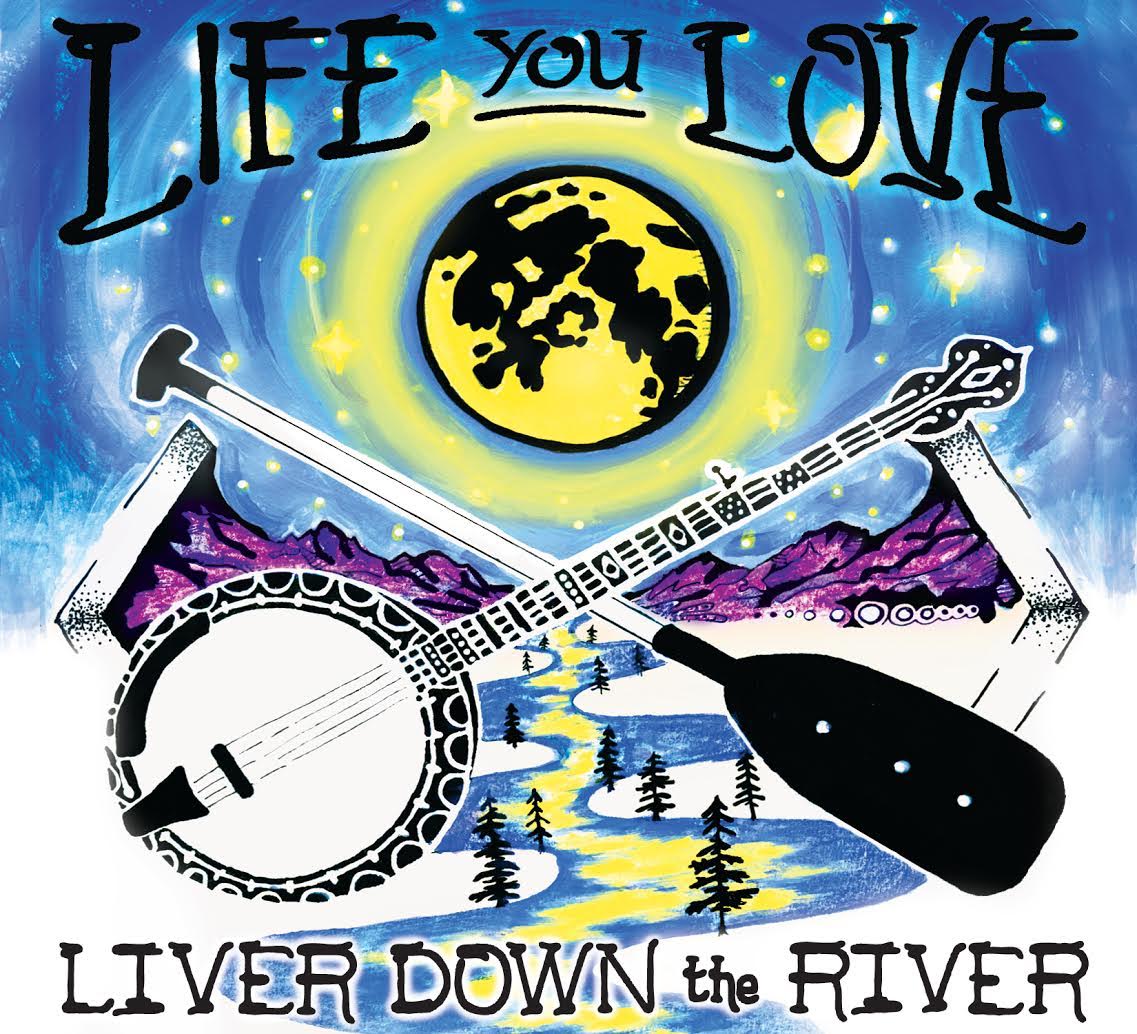 Liver Down The River celebrated the release of Life You Love at the Animas City Theatre for a sold out performance with support from Fort Collins bluegrass group Hog MaGundy. The band will play at the Sherbino Theater on May 13th and will continue on the road for a handful of plays in New Mexico. Stay tuned for a full summer tour announcement coming to you on MAY 25th and be sure to catch Liver Down The River at a city near you!
For more information on Life You and a complete list of Liver Down The River's upcoming tour dates please visit their official website: http://www.LiverDownTheRiver.com