Today, emerging Long Island rock trio Baked Shrimp released Conscious, their third full-length studio album. Named in remembrance of the late Lon "Conscious" Gellman, Baked Shrimp uses the album to explore their growing sound and reimagine what's possible for long island's best-kept secret. Long confined by the limitations of a trio, the band welcomed Nick and Mark Rufolo (The Brothers Nylon) into the studio for the creation of Conscious. The duo's contributions are immediately apparent, adding horns and strings to supplement Baked Shrimp's high-energy sound. While previous works have been heralded for their lyrical creativity and soulful guitar riffs, Conscious is a progressive and melodic tapestry of bellowing horns, spacey synthesizer, heavy grooves, uplifting keys, and indulgent guitar solos expertly woven together in a stunning display of musicianship and creativity.
STREAM Conscious
"As a three-piece it's not always so easy to get the exact sound you're looking for in a song or a jam, especially when performing live. So in the studio we had the amazing and incredible Nick Rufolo at our disposal to play horns, keyboards, synthesizers, strings, pretty much anything and everything we could ever want to track…So we really were able to let loose and track anything we imagined, there were no barriers," said Jared Cowen (vocals, guitar).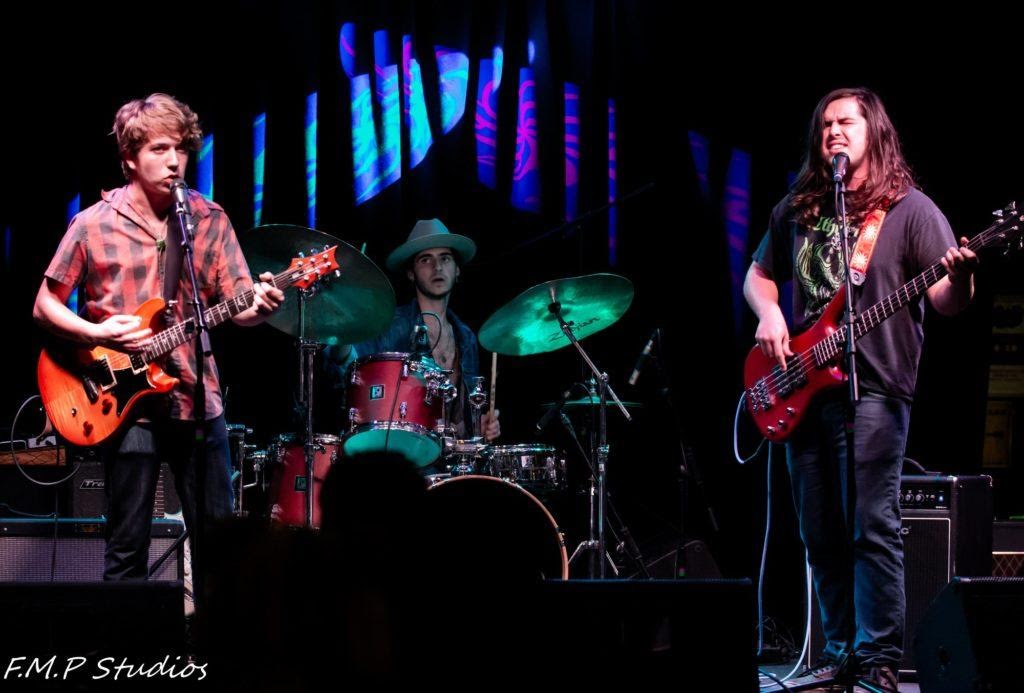 "Pig Hearts and Mechanical Parts," released in early March, is Baked Shrimp's first offering from the LP. The polished, vigorous funk groove blasts off with horns atop driving technical low-end from Scott Reill. Guitarist Jared Cowen patiently approaches the foreground before attacking the backbeat with scorching improvisation.
STREAM "Pig Hearts and Mechanical Parts"
Baked Shrimp will host the inaugural "LonCon" music festival August 28th and 29th at the renowned Arrowhead Ranch and Retreat in Parksville, NY. In remembrance of the Album's namesake, LonCon will feature two nights of Baked Shrimp as well as two sets of Mihali (Twiddle), Aqueous, and more to be announced!
"The album title we really struggled to come up with for a while. We were pretty close to finishing tracking and we still had no idea what to call it. We threw a bunch of ideas around, but nothing really stuck. Conscious ended up being the perfect title for a very unfortunate and sad reason. In November, we suddenly lost a great friend and fan in the Baked Shrimp community, Lon Conscious Gellman. We never had anyone in the world promote the Baked Shrimp name like Lon would. He made us many, many fans, introduced us to big names in the scene…and what was super important…was that he always was honest with us."