After a journey marked by tireless touring and an impressive discography, Long Island's progressive fusion rock power-trio, Baked Shrimp, is set to release their self-titled studio album on January 12, 2024. This comes as the culmination of their relentless musical expedition that has seen them traverse North America delivering electrifying performances.
Baked Shrimp, composed of Jared Cowen (guitar, vocals), Scott Reill (bass, vocals), and Jager Soss (drums, vocals), has captivated audiences with their dynamic energy and unique songwriting. Their improvisational brilliance, coupled with their unwavering dedication to their craft, has etched them into the hearts of fans.
The band's forthcoming album is another installment in the genre-bending trio's sonic evolution, recorded in the tranquil serenity of a rustic barn nestled amidst the scenic beauty of mountains and forests. "The excitement is hard to contain for this release and celebration," says Jared Cowen. "We knew how important it would be for us to deliver a high-quality product for all of our fans who have patiently awaited a new album, and we are immensely proud of the final outcome."
To mark the milestone, Baked Shrimp will hold an album release show at The Cutting Room in New York, NY, on January 12th, 2024. The event will mark the band's largest headlining show to date,  in the heart of the Big Apple. Tickets are on sale now.
Once dubbed "Long Island's best-kept secret," Baked Shrimp has proven that they are a secret no longer. As they continue to ascend in the music scene, their forthcoming album and the accompanying release show serve as a testament to their journey so far and a promising glimpse into an exciting future.
For more information about Baked Shrimp, their upcoming album, and the album release show, visit bakedshrimpmusic.com.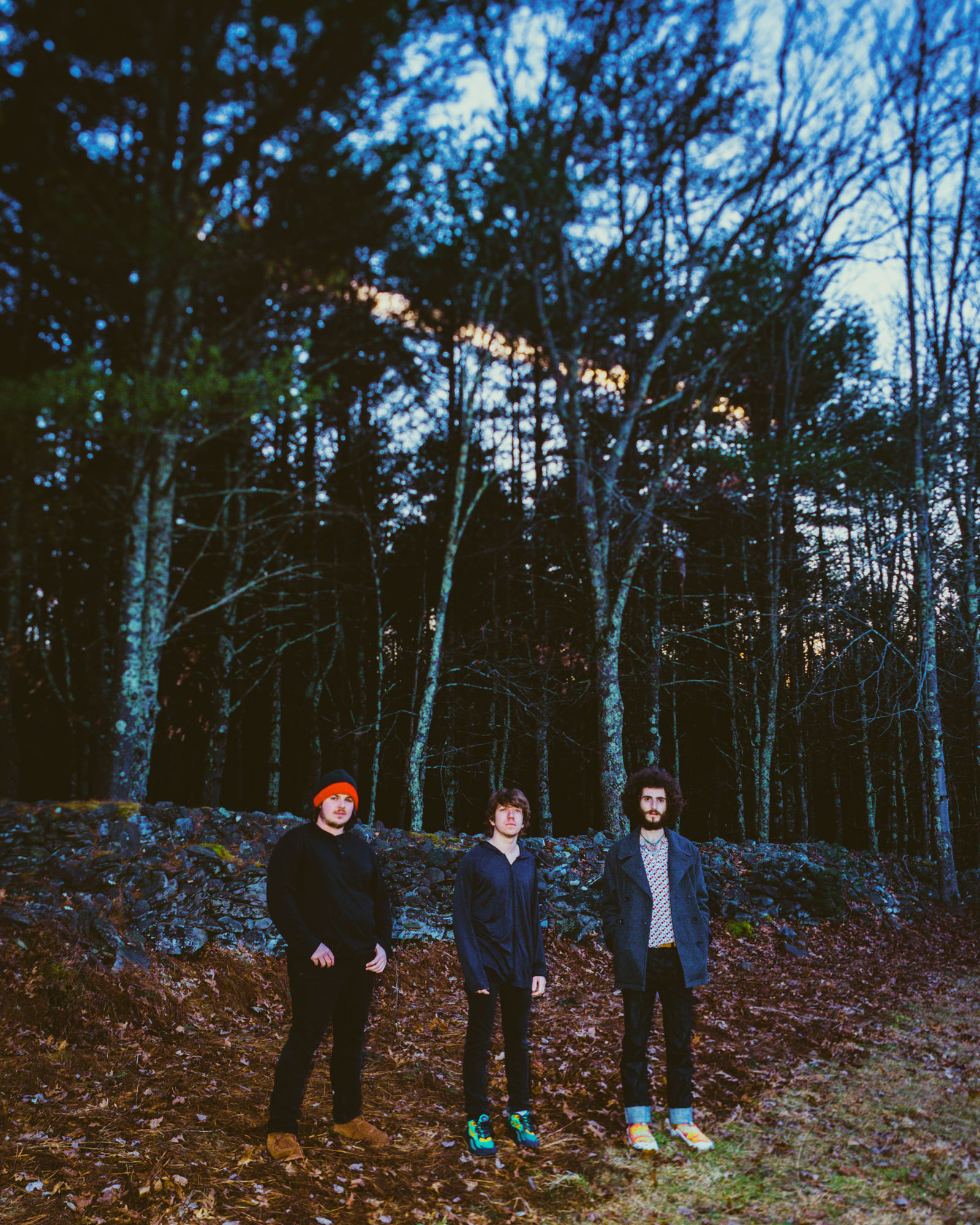 About Baked Shrimp
Baked Shrimp is a progressive fusion rock trio hailing from Long Island, NY. Comprising Jared Cowen (Guitar/Vocals), Scott Reill (Bass/Vocals), and Jager Soss (Drums/Vocals), the band has rapidly gained prominence within the festival circuit, delivering over 215 concerts throughout the United States and Canada in 2022 and 2023 alone. Known for their unique songwriting and improvisational prowess, Baked Shrimp continues to captivate audiences with their dynamic energy and musicianship.
Baked Shrimp - Fall Tour 2023:
10/06/23 - Beau's Bar - Greenlawn, NY
10/07/23 - CroptoberFest - Tolland, MA
10/08/23 - The Parlour - Providence, RI
10/13/23 - The NY Cannabis Arts & Music Festival - Mt. Vision, NY
10/20/23 - The Shaskeen Pub - Manchester, NH
10/21/23 - Arch Street Tavern - Hartford, CT
10/27/23 - The Hollow - Albany, NY
11/02/23 - Buffalo Iron Works - Buffalo, NY
11/03/23 - Mac's Bar - Lansing, MI
11/04/23 - Kenny's Westside Pub - Peoria, IL
11/05/23 - Appleton Beer Factory - Appleton, WI
11/07/23 - Stanley's Pub - Cincinnati, OH
11/08/23 - The Underdog - Nashville, TN
11/09/23 - The Nick - Birmingham, AL
11/10/23 - Alabama Music Box - Mobile, AL
11/11/23 - Le Bon Temps Roule - New Orleans, LA
11/14/23 - Jack Rabbits - Jacksonville, FL
11/15/23 - Crazy Uncle Mikes - Boca Raton, FL
11/16/23 - Cage Brewing - St. Petersburg, FL
11/17/23 - Vinyl at Center Stage - Atlanta, GA
11/18/23 - One Stop at Asheville Music Hall - Asheville, NC
11/19/23 - Flat Iron - Greensboro, NC
11/22/23 - Milkboy - Philadelphia, PA