The concert season is in full swing at one of California's most beautiful live music venues, Vina Robles Amphitheater. Alice Cooper kicked off the season in April, and the Paso Robles gem of a venue has seen a steady stream of top talent from various musical genres.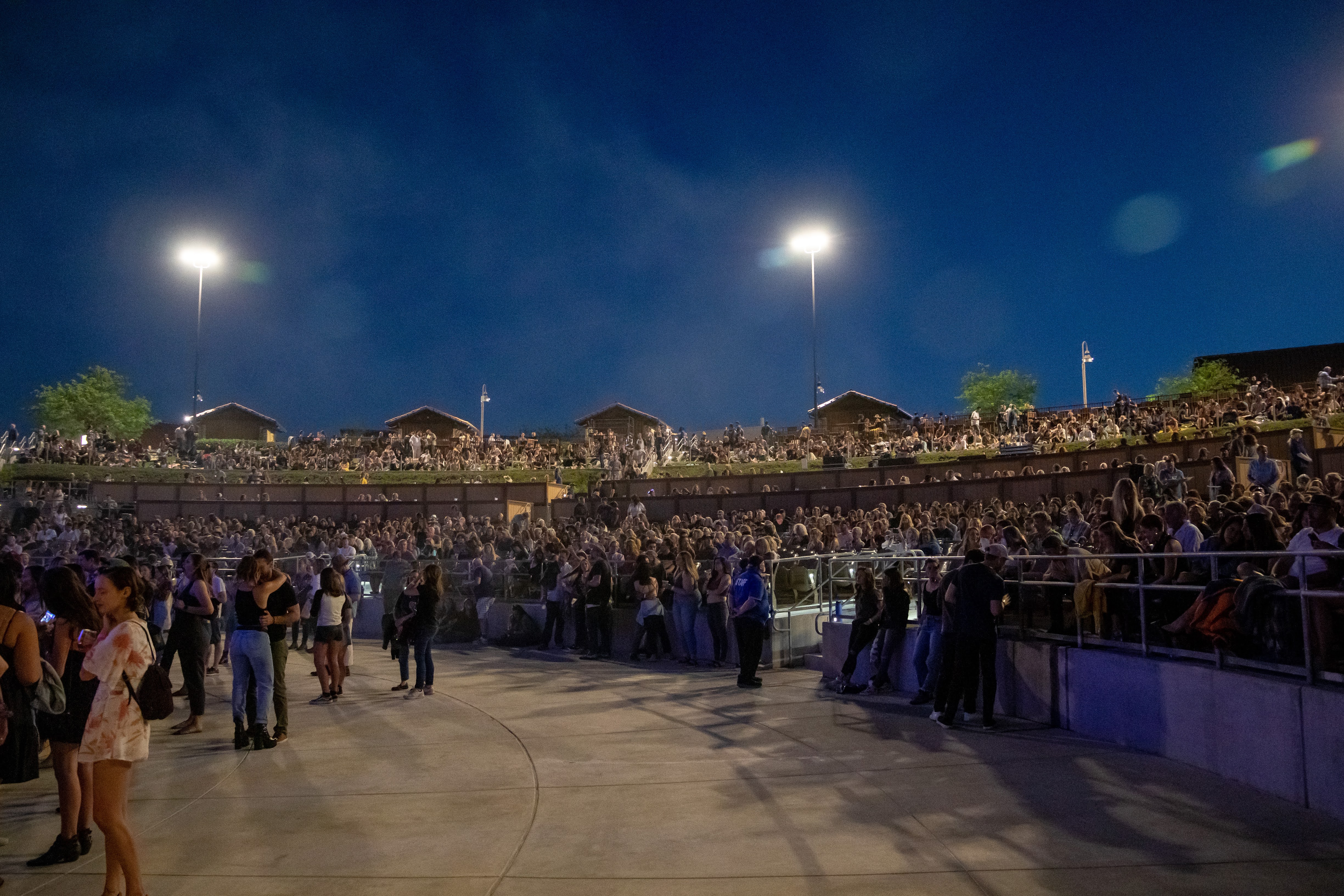 On Tuesday, May 24th, Indie folk-rockers Lord Huron brought their eloquent melodies to the venue on a beautiful balmy evening. As is the custom at the pristine venue nestled in the oak-lined mountainside in Paso Robles, smiling music fans arrived early to sample the winery's wares, local beers, and yummy snacks, including wood-fired pizza. The back lawn area filled up early, seemingly a favorite spot for the many who arrived with their families in tow. The summer sunset shortly before opener Erin Rae took the stage. Nashville singer-songwriter Erin Rae backed by a trio of accomplished folk-rockers, played a pleasing 40-minute set of tunes from her two albums. The folksy tunes benefited from some spicey slide guitar work from the band's guitarist.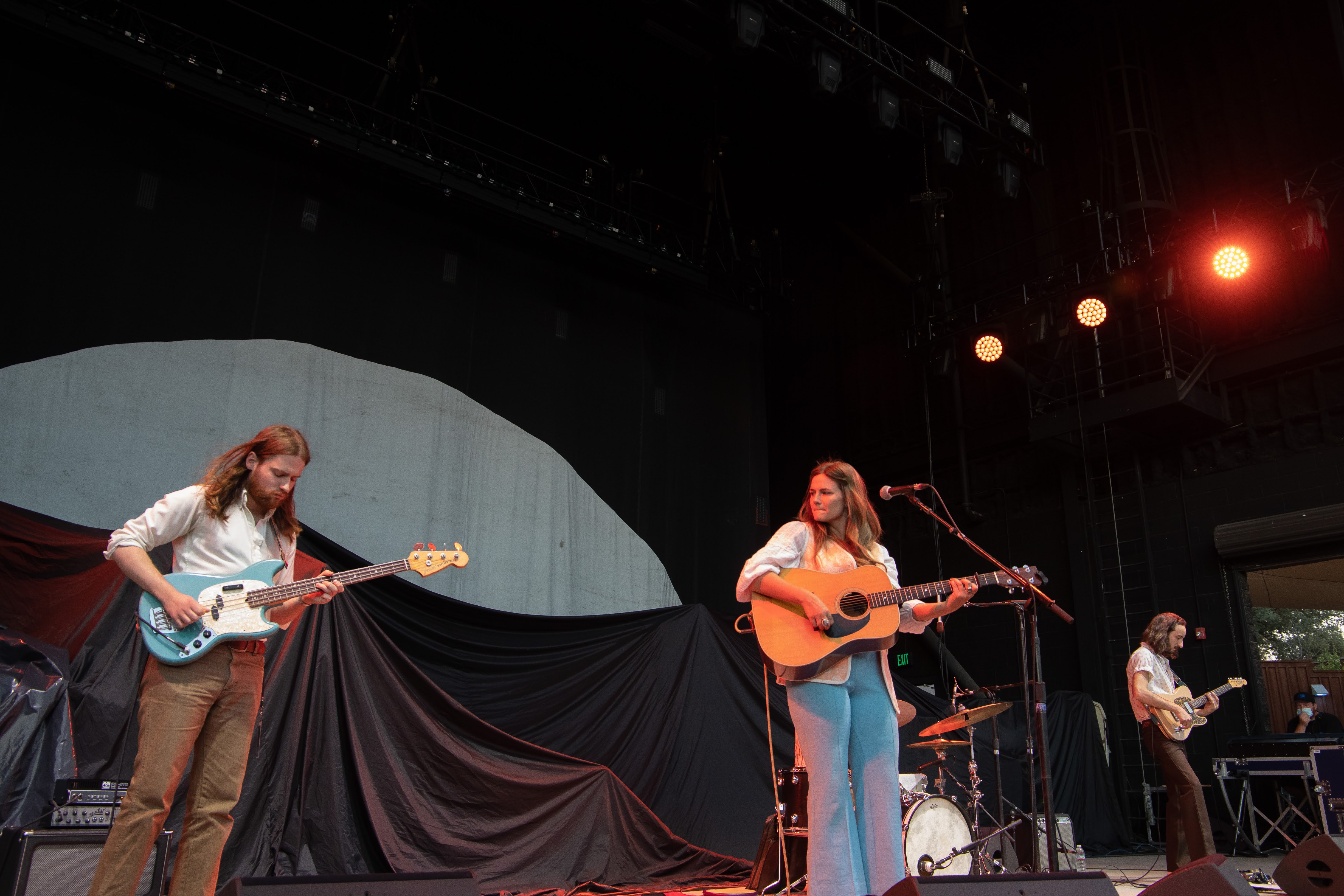 The night air cooled the venue, and the crystal clear sky revealed a sea of stars over the mountain-fringed venue. Lord Huron hit the stage just after 9 pm with a beautiful backdrop of neon lights creating a 3d desert scene. The intricate lighting morphed into a new setting for each new tune the band played, integrating a big multimedia screen for a visual extravaganza. But the intricately layered music of the sextet was the highlight of the show.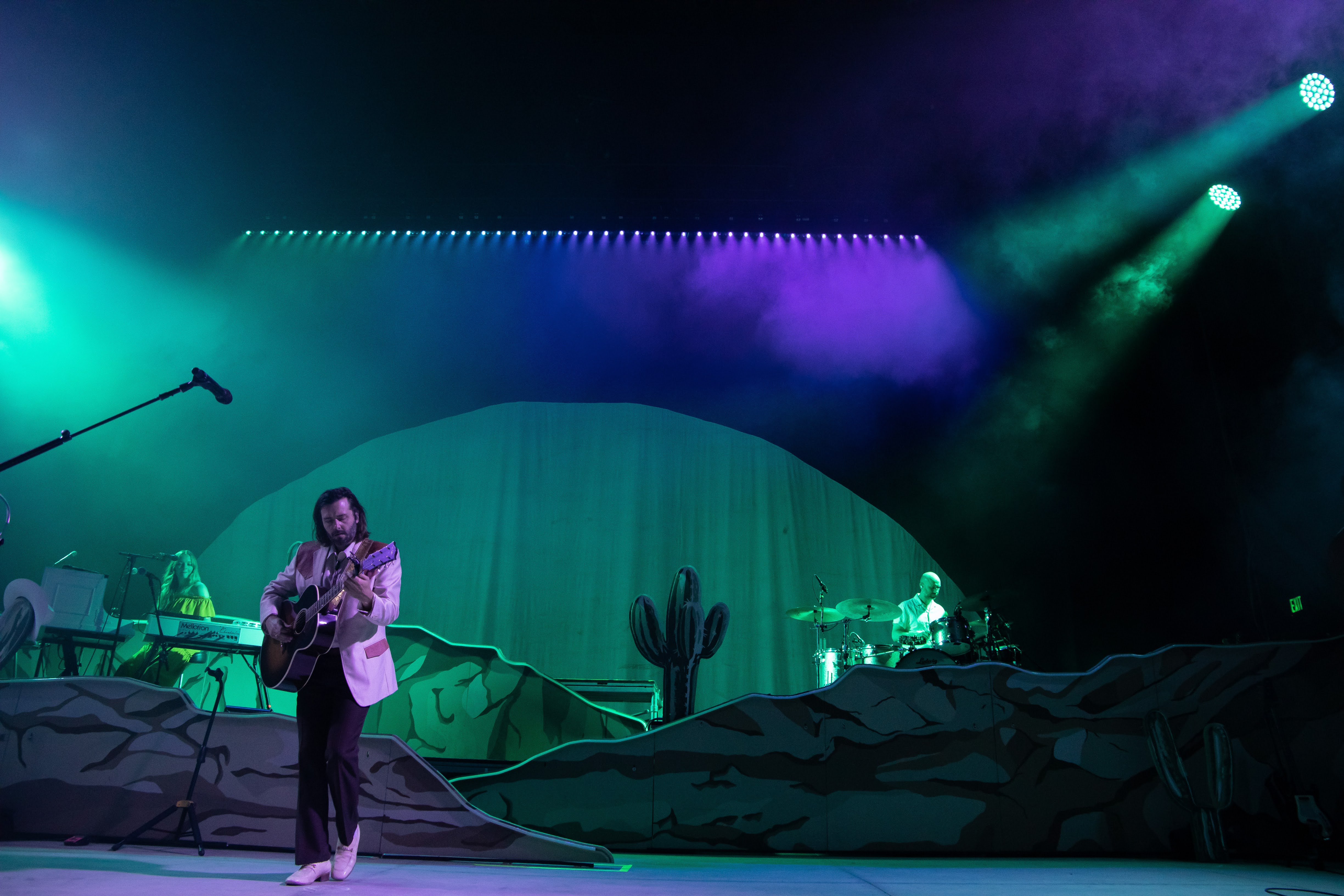 The Los Angeles-based band, originally from Michigan, transformed its catalog of brooding serenades into an eclectic mix of musical genres. The group was led by charismatic singer and guitarist Ben Schneider. In addition, the band includes talented musicians Mark Barry (drums, percussion), Miguel Briseño (bass, keyboard, theremin), and Tom Renaud (guitar). The live show also included additional touring members, Brandon Walters (guitar, vocals) and Misty Boyce (keys, vocals.) The band played a solid two-hour set filling it with tunes from their extensive catalog, including their newest album Long Lost.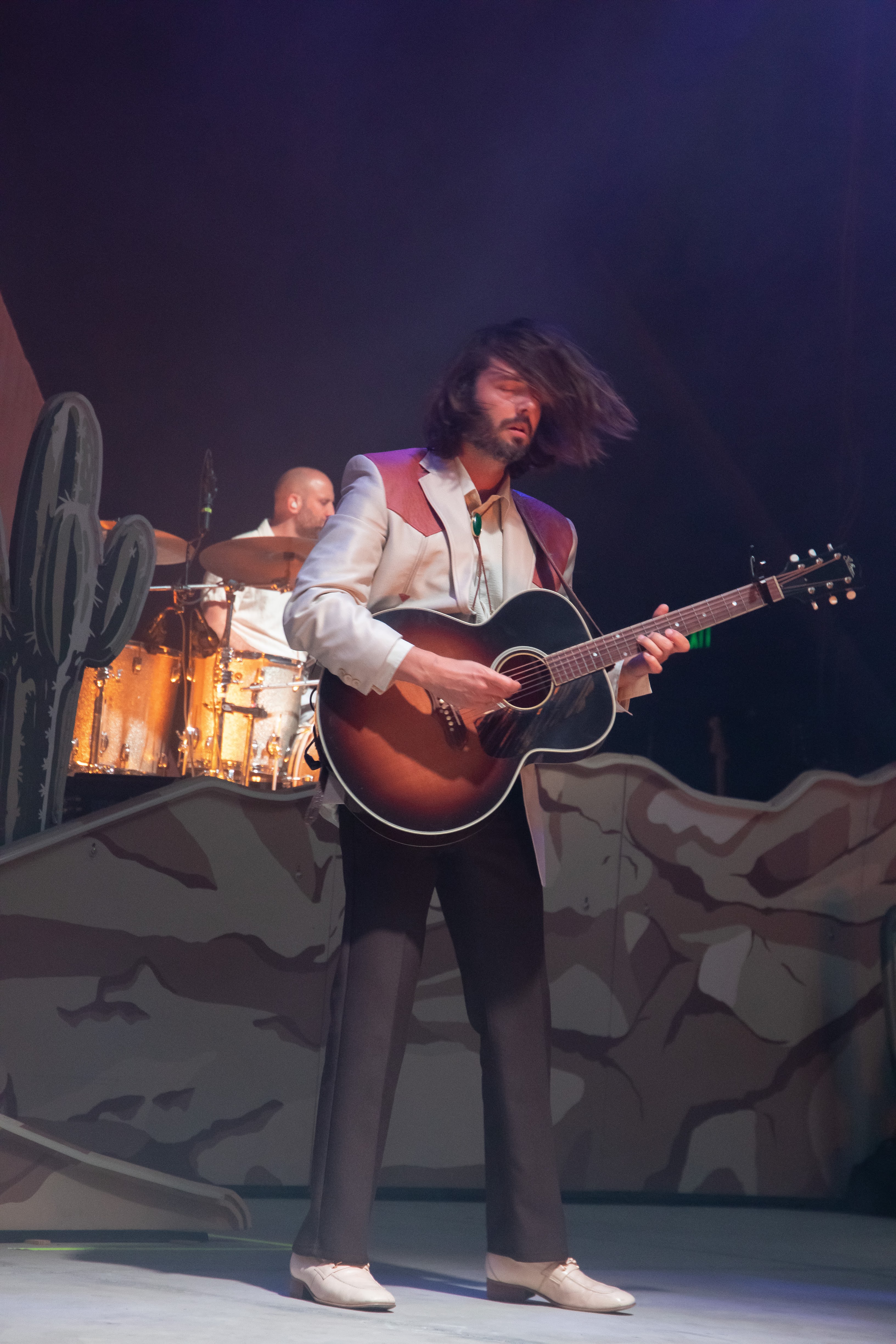 Each new tune featured a dramatic new multimedia scenario, from surreal desert sunsets, to darkened night scenes with fluorescent cactus borders. The trio of guitarists, including Schneider, changed guitars as frequently as the tunes they played, vacillating between acoustic and electric instruments. Meanwhile, bassist Miguel Briseño would alternate between bass guitar and string bass. The band strolled through an eclectic 20-song setlist before bidding goodnight to the crowd. But the audience roared for an encore in the late-night air and were obliged with a three-song finale. The night ended with a rendition of "The Night We Met," featuring drummer Mark Barry playing maracas in one hand and drumming with the other, alternating with spoons from a washboard hung from his neck. Lord Huron brought a unique hue of Americana music to an adoring crowd at the fittingly majestic Vina Robles Amphitheater.