Going into my first year of Maha Music Festival, I didn't quite know what to expect.  Modest Mouse, touring for their first new album in 8 years, was on the road to Omaha, along with Atmosphere and Purity Ring, and that was enough to bring a sold-out crowd from 5 countries and more than 32 states along with them.  People were lined up and waiting early for the gates to open and everyone was ready for a full day of music.  The army of volunteers were just as ready to make sure the non-profit music festival was run perfectly, and they succeeded.  The afternoon was kicked off by local hip-hop act BOTH followed by Ex Hex, the female punk trio, and Alvvays, the indie pop band out of Toronto.  Country rock band, The Jayhawks, were a local favorite, as they have been making stops in Omaha for over 20 years.  During the set of the Omaha girls rock band All Young Girls Are Machine Guns, I took the time to walk around and see what else Maha had to offer.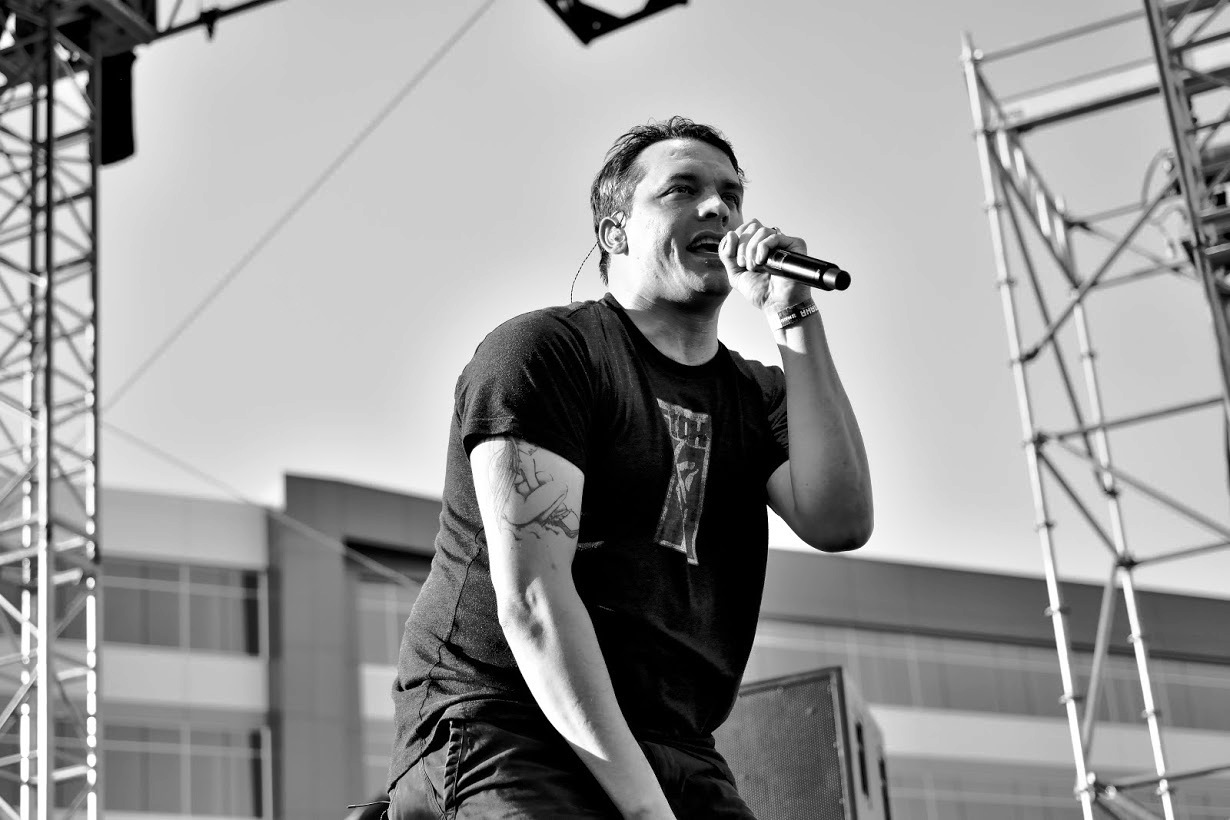 I started with the row of community programs full of fun games for kids, and all the free knick-knacks you could stuff in your pockets.  There were random art installations scattered throughout, just asking to be added to.  And add to them I most certainly did.  The Ferris wheel and rock climbing wall were free, thanks to donations, and I was pleased to see lots of local food choices.  During Wavves, I went to hide from the blazing sun and cool off in the Juice Stop across the street, I couldn't help myself.  Definitely a plus side of the only festival I've ever attending inside the city.  I made it back in time to catch Speedy Ortiz, trying to duck my way through the crowd that was now filling in fast.  The indie rock band from Massachusetts rocked a set full of brutal honesty from Sadie Dupuis' life, with most songs coming from their newest album released in April.
As Atmosphere got ready to go on stage, the crowd had reached close to its sell-out number of 9,000, and it was definitely a snug fit.  Atmosphere, also sort of a local legend,  has been coming through Omaha since the late 90's and they did not disappoint.  Even up in the photo pit, I couldn't decide whether to jam or take pictures.  They had the crowd pumped up for the rest of the night, and well, I'm now an Atmosphere fan.  I snaked my way back through the crowd to meet up with some friends from Boulder that came all this way, just for Modest Mouse.  As they set the main stage up for Purity Ring, The Good Life took the side stage in front of a hometown crowd of sorts.  The Good Life, fronted by Cursive's Tim Kasher, who is an Omaha native, is also on the Omaha label Saddle Creek Records.  Purity Ring had an array of multi-colored Christmas lights draped from the rafters that changed in time with the duos electronic pop rock, and it captivated the audience.  By the end of the set, the crowd was itching for the headliner to come on stage.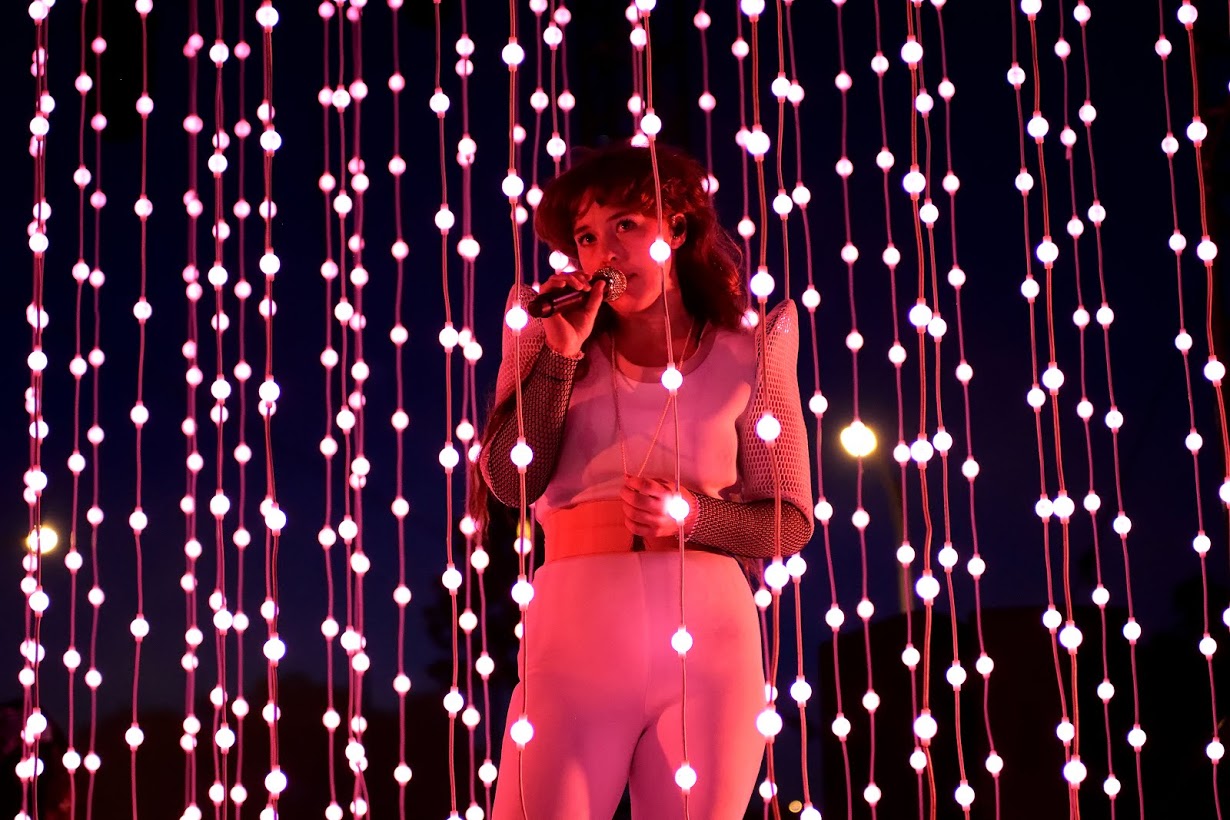 Modest Mouse played an amazing set, switching up old songs and the new ones.  The crowd was showing all the love they possibly could, and MM returned the favor in every way they knew how.  Issac Brock said, "I have an 'I like you' list, and you're on it." After their late start, thanks to all the Christmas lights, organizers decided to let them play late, and leave everyone in the audience yearning for next year.  In it's 6th year, Maha was bigger and better than it had ever been.  It leaves questions hanging around like, 'Is it going to be two, or maybe even 3, days next year?'  Only time can tell.  The festival was well planned, and well executed, unlike our Grassroots Music Festival that took place a few weeks ago, and I was beyond surprised with the music, much of which I had never heard of before.  My final verdict?  There's no way I won't be attending next year, because the only way Maha is headed, is up.