The Maple House Festival completed its inaugural presentation in a large retired livestock pasture on the verdant rolling hills of the Hartwood Acres Park in Pittsburgh PA. It was no coincidence that the festival was also a Parks Foundation benefit. The beautiful park area flanked by maple trees is, in other moments, a pleasant spot for a summer hike, picnic,  or horse ride.  It is also home to free summer concerts offered by the city, in a more casual setup.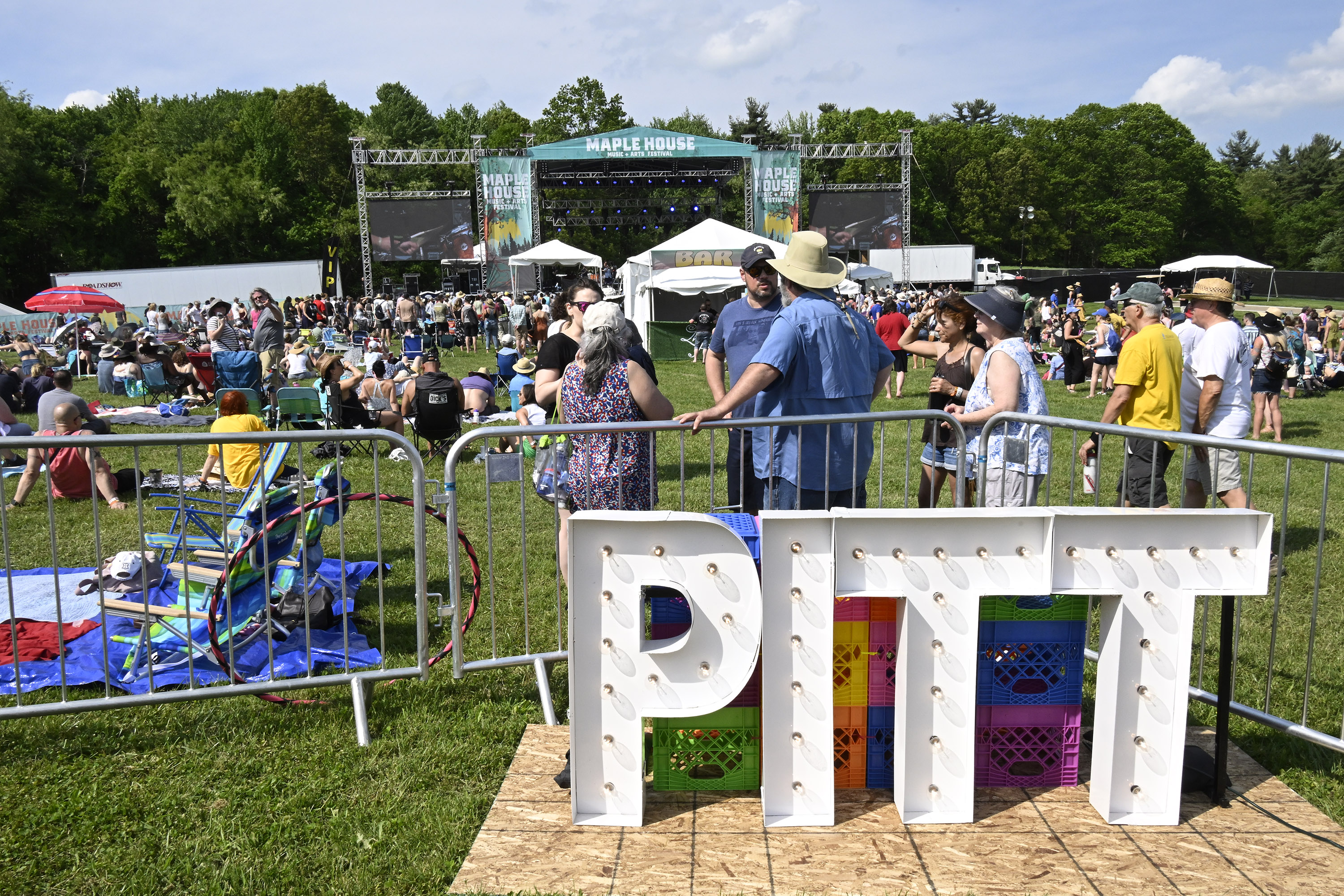 Since the 2021 Astroworld debacle, expectations for a new music festival are not exactly high these days. Getting through a festival without rain, ruined muddy shoes, or worse is kind of an accomplishment. Festival evacuations for thunderstorms can be a kind of nightmare. Maple House fest even handled a successful evacuation and reinstatement with competence.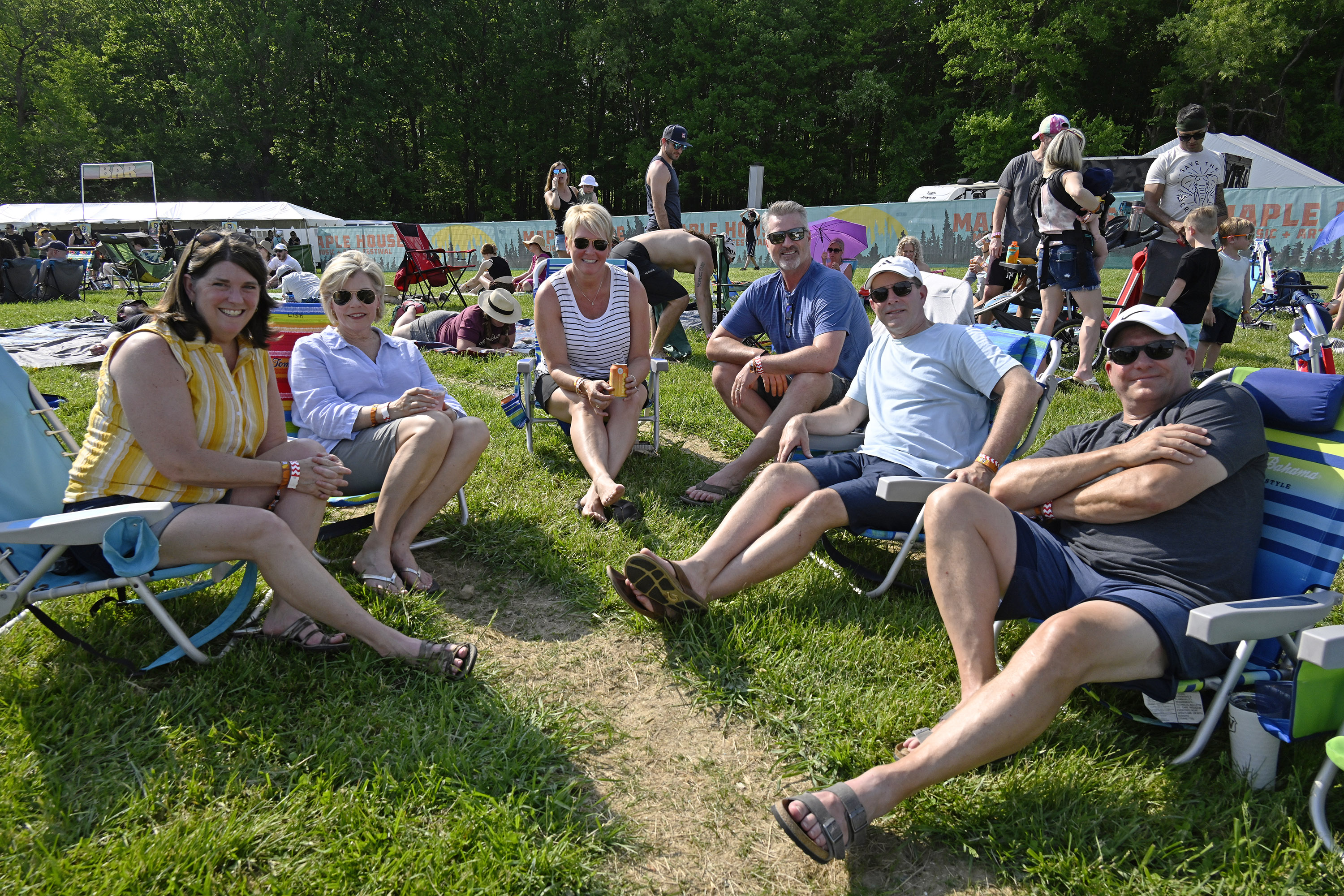 Unlike many festivals I have experienced, the Maple House Festival was exceptionally well-managed and run with almost an unprecedented level of hospitality for its pricing. It was also the first festival I have witnessed to-date, that included buffet lunch and dinner for its VIP attendees along with light beverages (soda, wine, beer, and water). The good food, a testament to the local good food scene, and to the desire to 'prove it' to us out-of-towners. Outside the VIP area regular mortals enjoyed gourmet popcorn, ice-cream, hot dogs, fried dough, and pizza along with their local craft beers at comfy umbrella'ed picnic tables.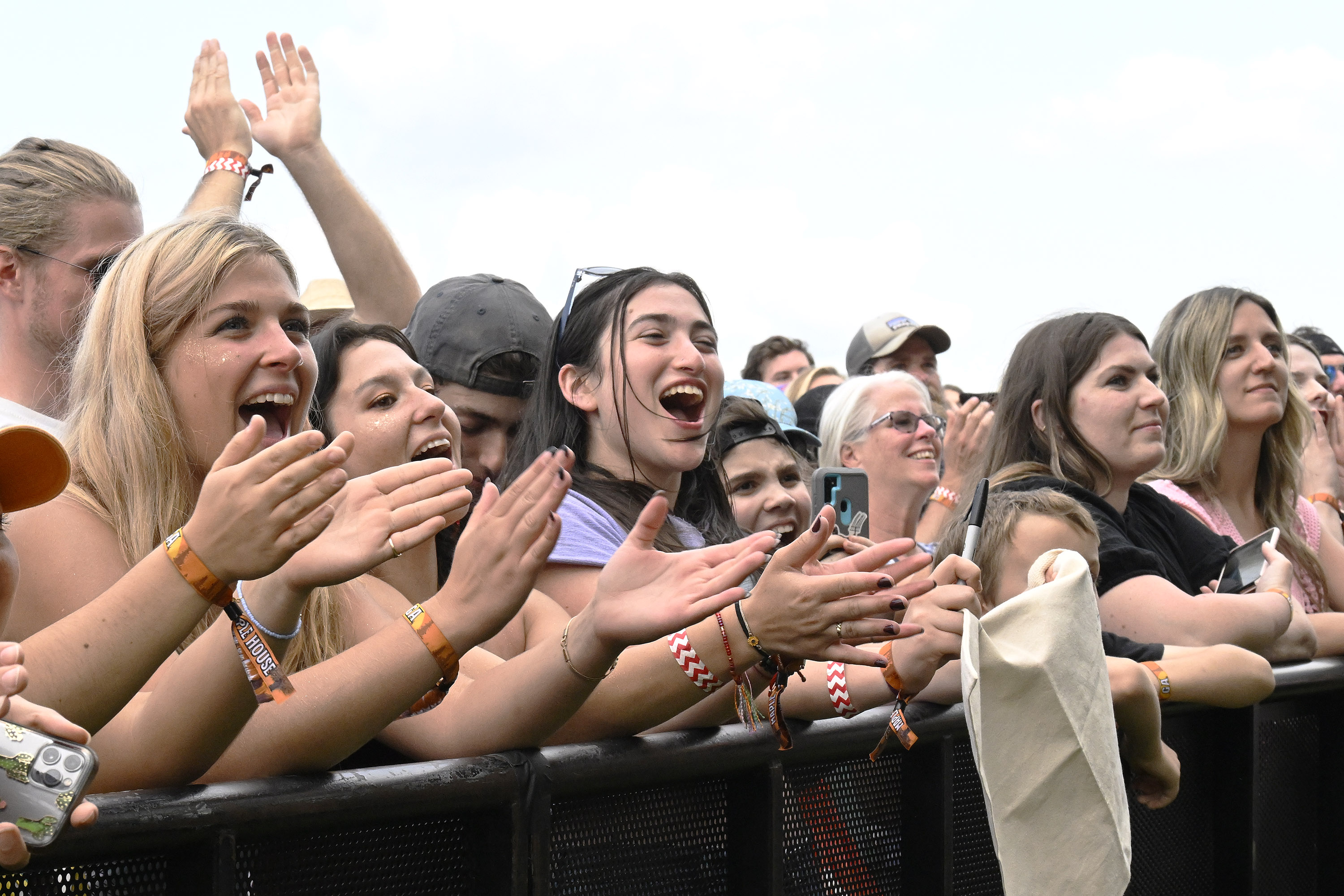 I talked to more than a handful of festival-goers and the consensus was that patrons were generally happy to be out of their homes. Strangers talked to me over the railing of the photo pit a good deal more than usual— people were 'coming out of their isolation'. As the sun rose into the afternoon and temperatures soared into the 90's.  People seemed hot and happy, and happy to be co-mingling maskless.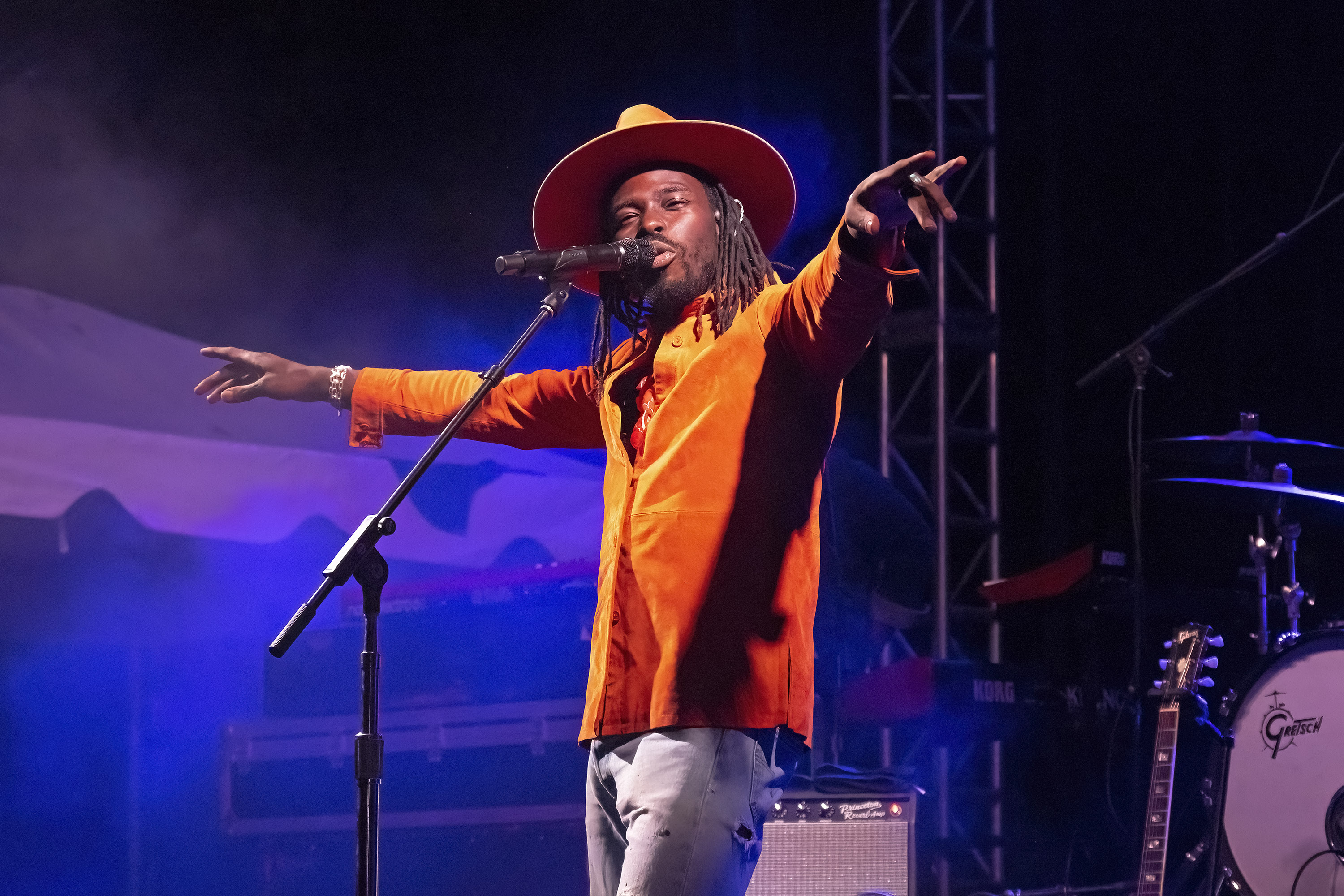 More than a few attendees noted that they came to the fest to hear The Black Pumas, whose anthem 'COLORS' got heavy airplay during the past pandemic. They would get to hear it.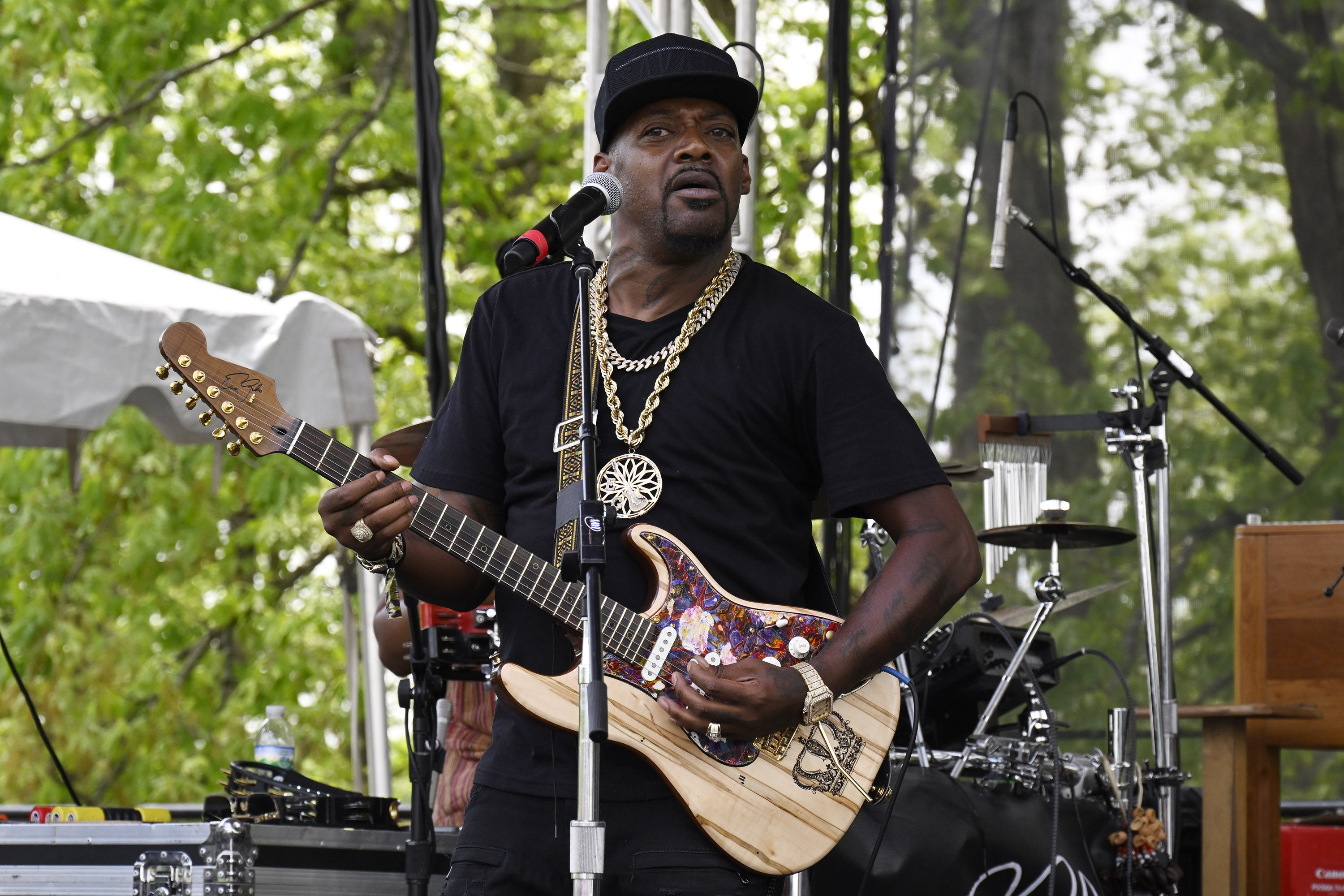 Musically, the fest was marked by both smaller local acts, and newcomers, as well as bigger names presented on two stages. Thanks to a flight delay, I arrived a little after the first two acts went on, and arrived just as Eric Gales was wrapping his blues guitar set at the smaller stage present, labeled the Gibson, for its sponsor.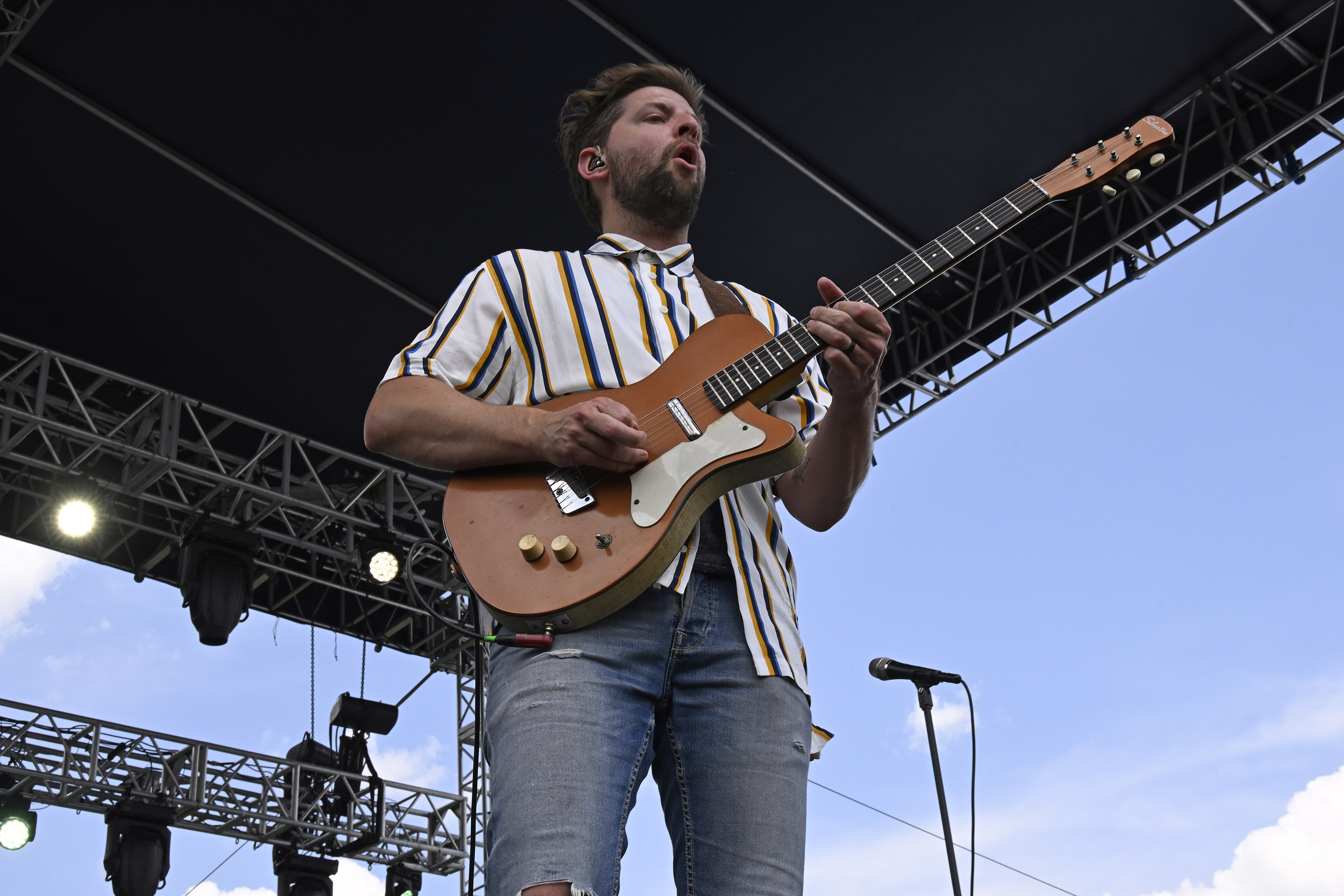 I wandered 1000 feet over to the main stage, to hear Welshy Arms— a dynamic blues rock band that gave out so much energy during the first three songs, all the photographers were nodding 'these guys are good'… as they exited the photo pit.  I stood at a distance and enjoyed their set.  Finally wandering back to Gibson.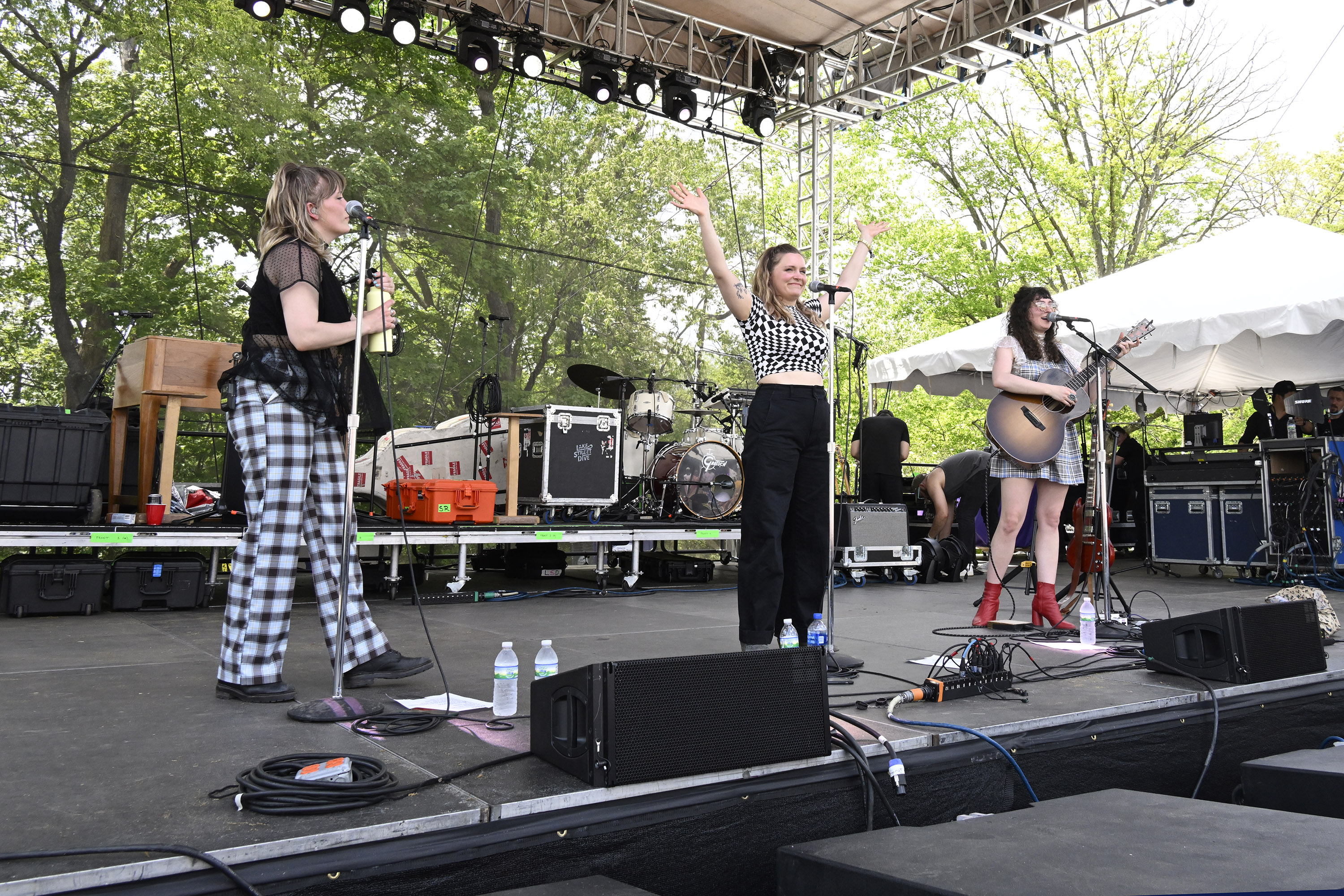 Balancing the rock energy, with downtempo vibes was the trio of harmonizing sisters who appeared next: JOSEPH, on the Gibson stage. By the time JOSEPH had wrapped its set the festival grounds were 60% carpeted with picnic blankets inhabited by lounging patrons.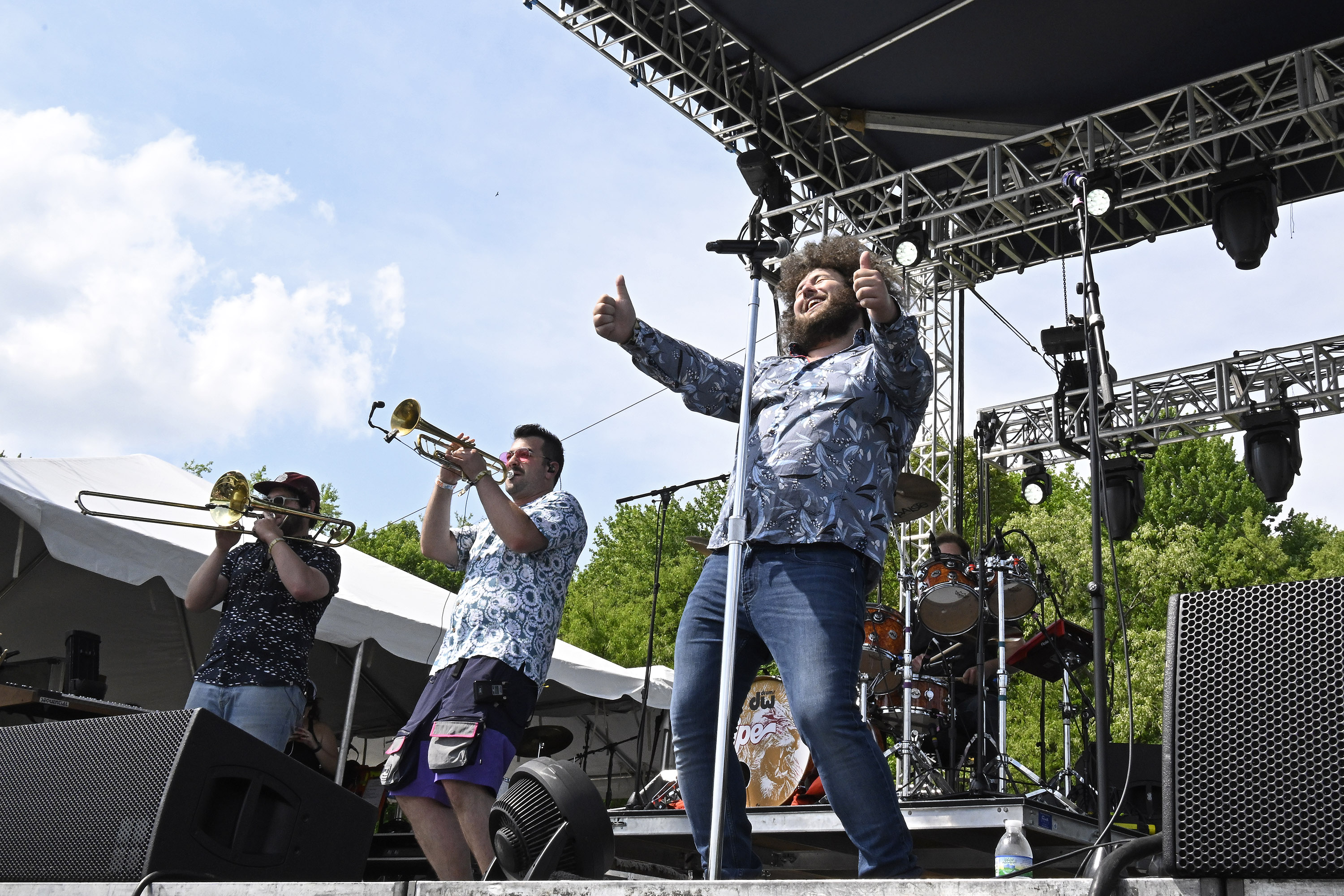 I bounced back over to the main stage to catch RIPE— who's lead singer seems to be channeling Jack Black in School of Rock in sheer joy. Again, the photographers leave the photo pit bopping, and we head over to chill out at the Gibson stage with the indie pop sounds of Noah Kahan, who remarked that his mom lives in Pittsburgh, and he did his momma proud with his sweet lyrics and folk guitar.
The duality of musical experiences continues between high energy rock, to chill energy groove between stages. From Noah Kahan, I move to Elle King on the main stage. King lays down blistering banjo licks and jokes that every song she's written 'is about beer'. Small children are dancing, and adults are tapping their toes on picnic blankets. It's back to the Gibson stage for the nearly smooth jazz of Lake Street Dive, with lead singer Rachel Price's voice in fine form, bubbling effervescent notes over the verdant treeline.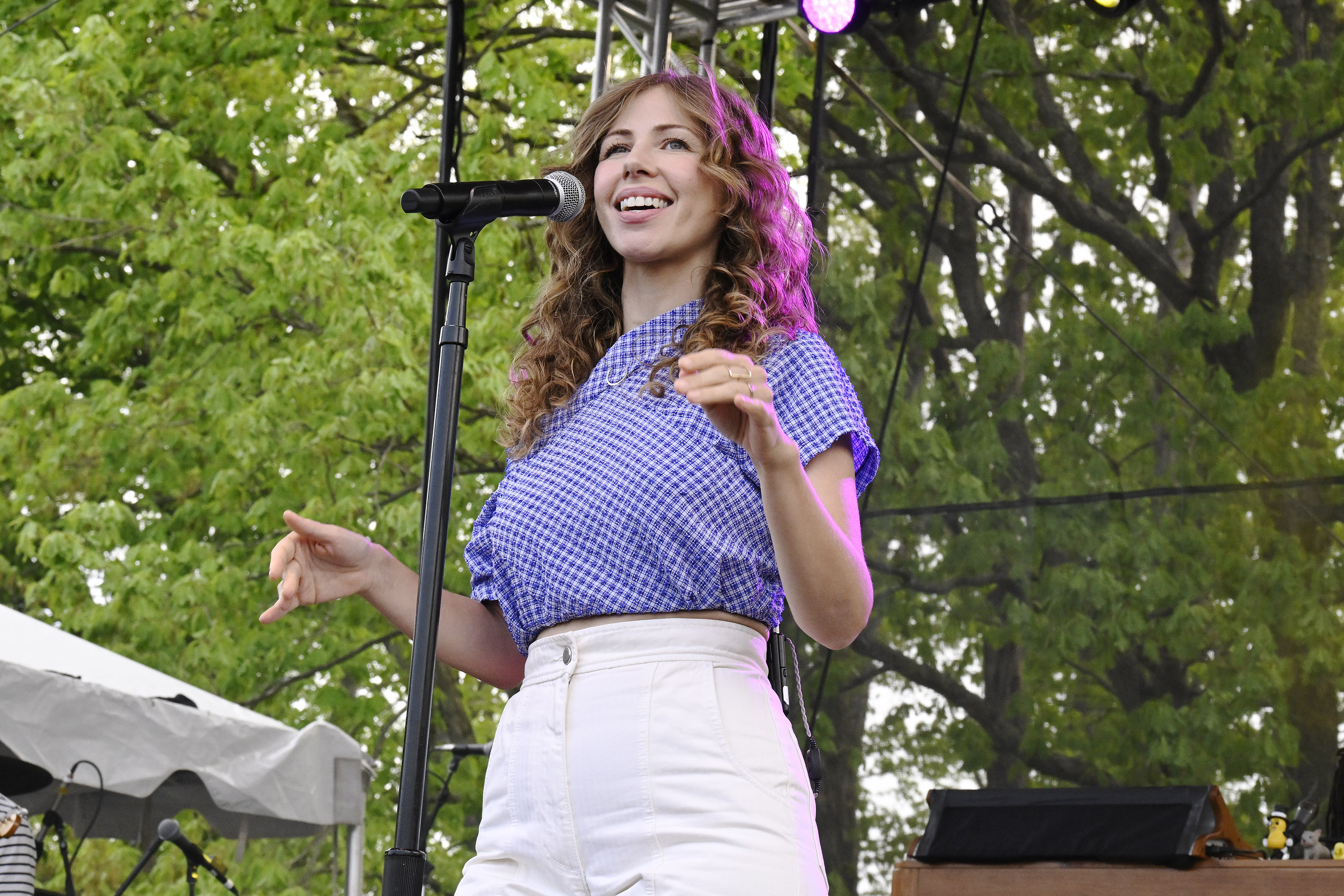 The big local act of the festival was next on the main stage: Ghost Hounds, an R&B style group that just hasn't gotten out like Black Pumas has. They deserve a listen— and delivered a high energy set. By the time they wrapped the crowd was up from their blankets grooving. There was a momentary pause, and just as the audience prepped to move to the Gibson stage to catch the Pumas - a voice came on the PA beckoning festival goers to take shelter in their parked vehicles from a thunderstorm that was headed towards the vicinity of the festival grounds.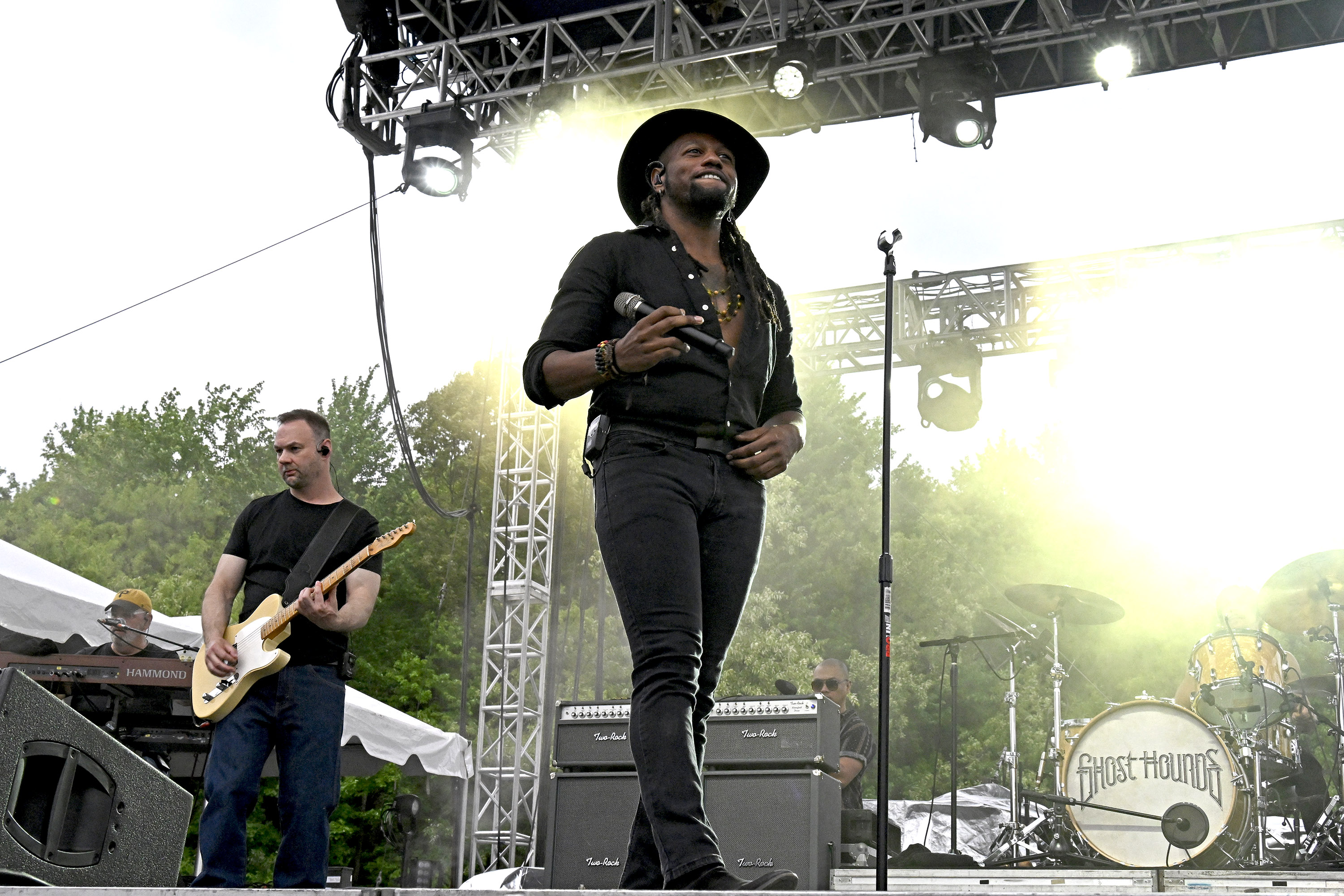 Festival attendees moved calmly to their cars, and about 30 minutes later the storm clouds had blown over, and the fest signaled re-entry on social media. The patient were rewarded by calm and easy festival re-entry— and a lovely downtempo set by Black Pumas. Black Pumas served as a great act in their own right, but also as a groovy opener for fest headliner Jason Isbell and the 400 Unit. Isbell performed a both energetic and mournful set, ending the fest with an echoing and perfect version of Cover Me Up. Guests retreated quietly to their cars, happy, full-bellied, and ready to rest.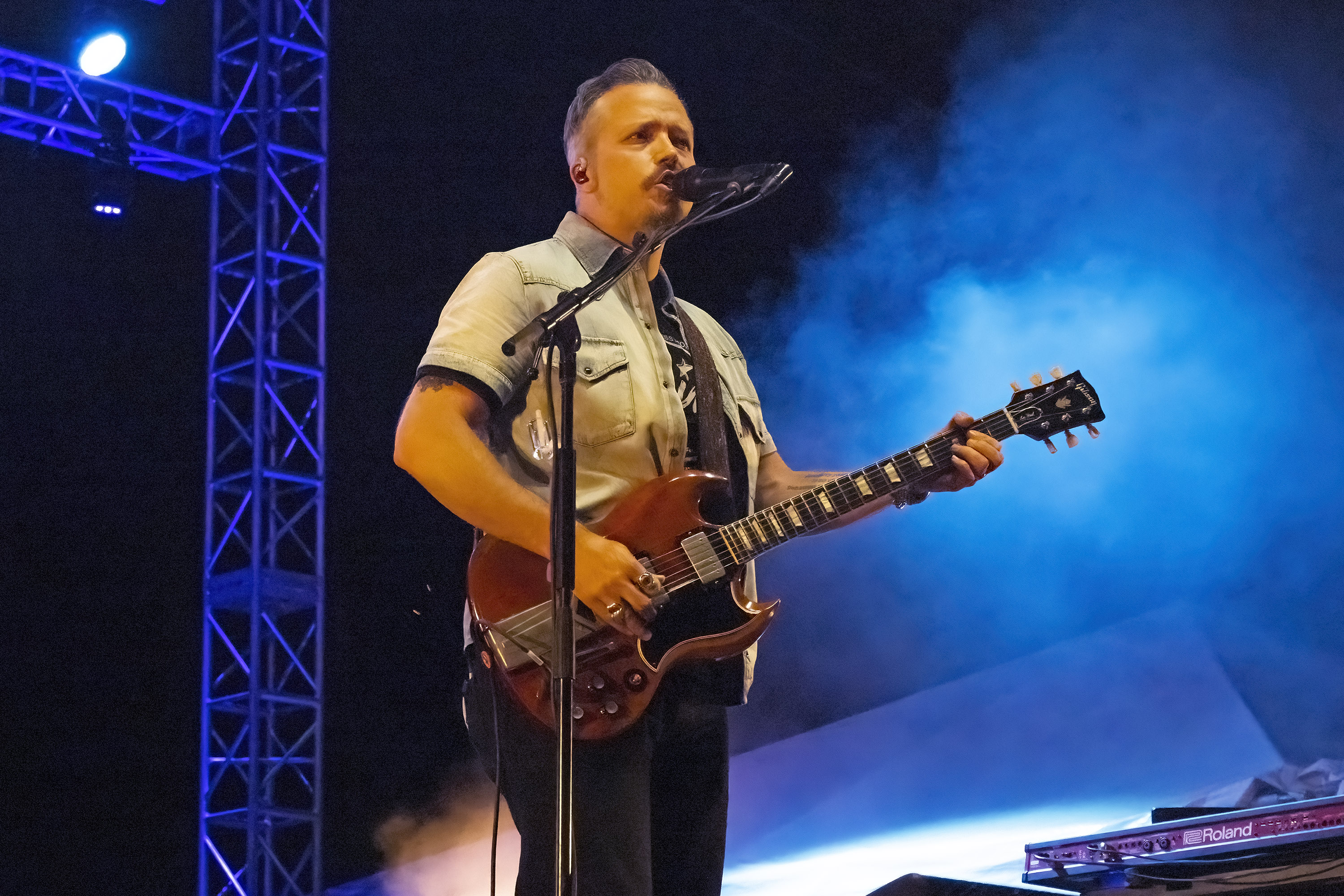 I'm hoping to see a Maple House Festival year two. I'd go. The thoughtfully paced music lineup was better than many a festival I have experienced, and I'll be curious to see what they come up with next.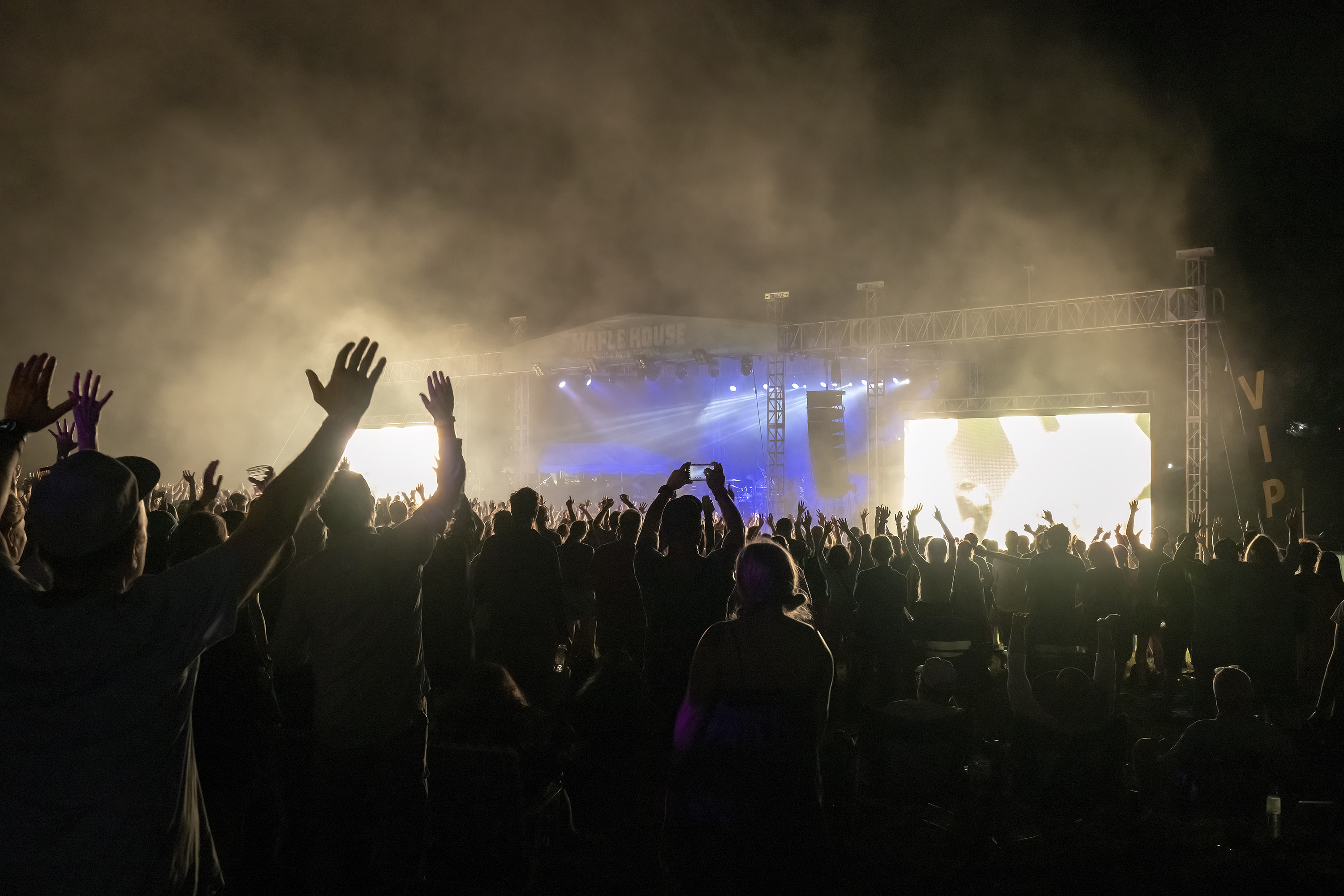 Check out more photos from Maple House Festival 2022.