A Rastafarian and a Hasidic Jew walk into a bar… It's not the setup for a punch line, it's just another night at a Matisyahu show. Where else can we go to see Yamakas and Dreadlocks in the same place? The fusion of the two cultures is everywhere at a Matisyahu show, and a huge following of fans have evolved from the musical blend of traditional Jewish themes, reggae, and hip-hop that he has created. Matisyahu has been in the news, recently, for shaving off his long signature beard. The beard that had a star power all on its own and had become a symbol of his Jewish faith for over a decade. Matisyahu made a statement to fans, reassuring them that the gesture was not a sign that he was forsaking his faith, but rather that he was ready to shed his alias and just be himself. Matisyahu (his Hebrew name) was born as Matthew Paul Miller. It will be interesting to see if he will eventually forgo his stage name as well.
He played to a sold-out show at the Boulder Theater, and many of his fans were anxious to see if the sudden change in appearance would have any effect on his music.  Though he was late to take the stage, the crowd didn't mind and welcomed him on stage with an eruption of delight. After the initial shock of his new appearance waned, fans settled in and were relieved to see that the change did not affect his music. He was the same old guy- rapping and singing and skanking around the stage like he was caught in a mystical trance.
Matisyahu and his band played a lot of old favorites and a few new songs he has been working on for his upcoming album. The band produced a deep bass line that resonated through the entire theater and the ska-like upbeats kept the crowd on their feet, dancing to the rhythm and swaying their arms with the melody of the keyboard and guitar. Matisyahu shows are typically very soulful and full of energy and his lyrics are generally uplifting, but he can also dance that fine line between being overly preachy and inspiring. One of the reasons he's so likeable is that he has developed a way of lightening the mood when the air in the room is starting to get a little heavy. Whether he's joking around with or jumping into the crowd, he is constantly reminding us that, above all, life is meant to be enjoyed.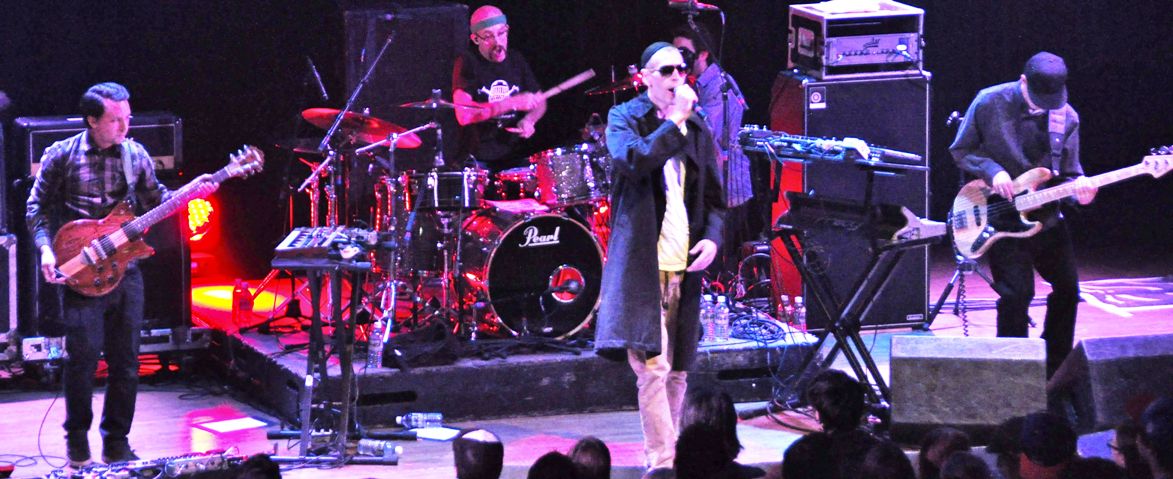 Matisyahu has also achieved a successful balance between playing to the crowd and expressing his core values. It's always very difficult for an artist to stay true to ones beliefs, while also enjoying the spoils of mainstream success. He could have "sold out" years ago, but his strong faith in himself and his fans have reeled him back in where other artists might have caved. Ironically, a lyric from his most famous song, "King Without a Crown," perfectly echoes his latest sentiments to stay true to himself and foreshadows his new commitment to rebirth and renewal in both his music and personal faith: "Strippin' away the layers and reveal your soul/Got to give yourself up and then you become whole."
An honorable mention should also go out to Dubskin for opening up the show. While Matisyahu is known for bending genres, Dubskin appeals to fans who enjoy a more classic reggae sound. Based in Fort Collins, Dubskin has been touring around the state and will be playing at the Snowball Music Festival in March.