About 40 years after joining the original Jerry Garcia Band, Melvin Seals & JGB delivered on December 20 two solid sets at a private, socially distanced performance. The gathering of a few dozen folks, mostly masked, took place on a bright, sunny afternoon in the small Sierra Nevada foothill community of Auburn, Calif. That the improbable, COVID-era show happened all was thanks to the tireless efforts of local concert impresario Scott Holbrook and his Keep Smilin' Promotions.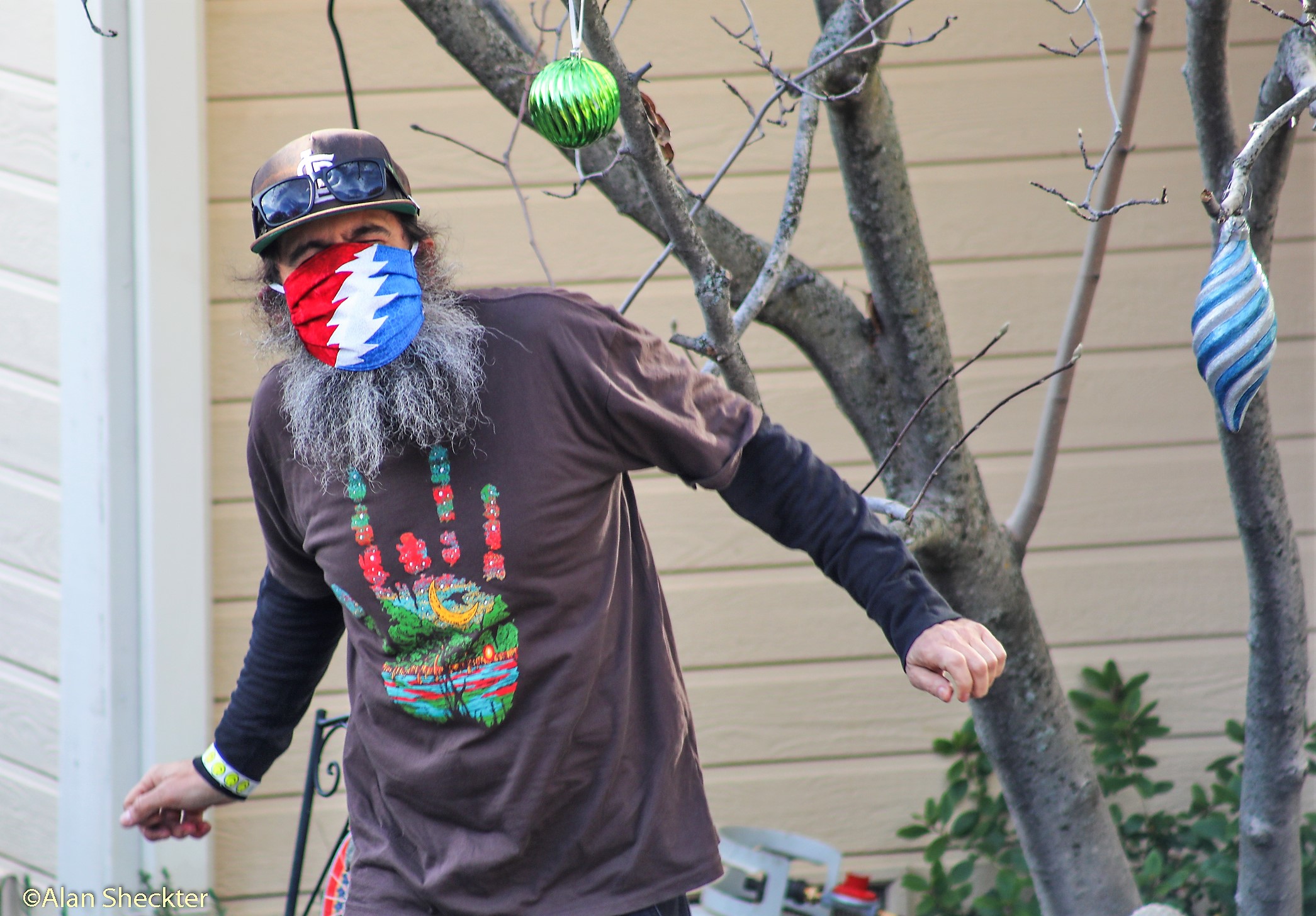 This, the ninth annual Very Jerry Christmas show, all of which Melvin Seals & JGB have headlined, was a benefit for the next (2021, hopefully) Jerry Day, an 18-year tradition that typically takes place in August in San Francisco. And the good news for all is that nugs.net will stream the show for free, at 5 p.m. PT, Saturday, December 26, 2020 at https://nugs.tv/free/?showID=459.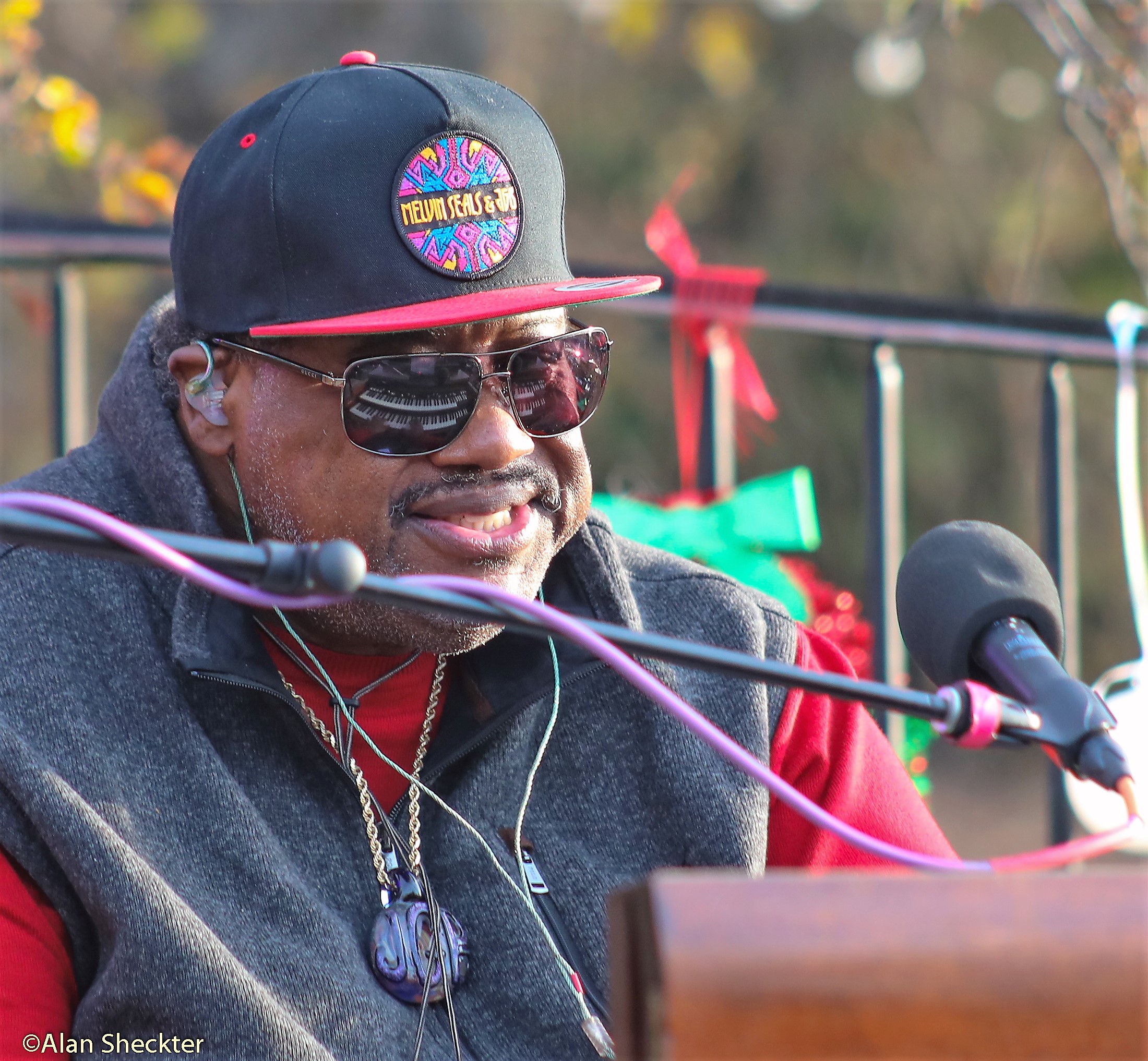 Melvin Seals, band leader, soulful organist, and maestro in charge, directed a four-man combo on this day. Distinguished by swirling organ flourishes exuded from Seals keyboards and boosted by his twin Leslie amplifiers/speakers, this performance was clear and crisp – in sound and mid-50s temperatures – comprising a deep and rich sampling of the Jerry Garcia Band canon of material. And what a rich repertoire it is. Grateful Dead patriarch Garcia had extensive interests in a variety of musical genres and artists. From its beginning in the early 1970s, Garcia's Grateful Dead side projects displayed such multidimensional material, bringing a bevy of reggae, rock, ballads, gospel, and other varietals of contemporary music to the stage. And often, the Garcia Band, and in turn, Melvin Seals & JGB, who are self-described "keepers of the flame," turn three-minute radio hits into extended improvisational masterpieces.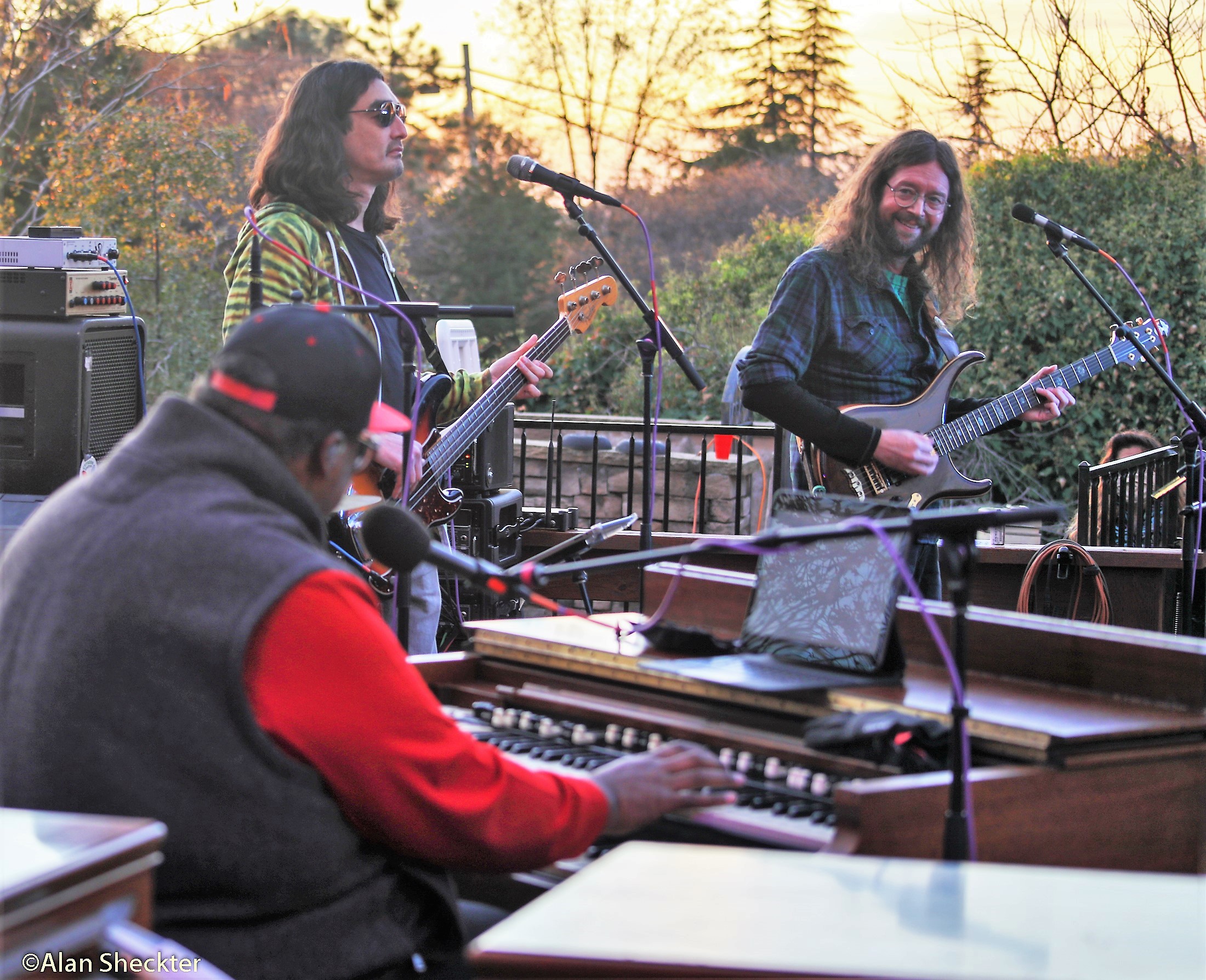 Having performed with Garcia for 15 years, and then carrying on the group's heritage ever since, Seals and the band hit home for those of us who enjoyed Garcia's projects over the decades. Thanks to Melvin Seals & JGB, we are able to visualize, and experience through audiation, a bonified re-living of many of those memories with vivid reality, akin similar benefits people reap from Dead & Company's re-creation of the live Grateful Dead experience. And for the under-40 crowd, the performances delivered by Seals and his accompanists give a darned fine aural representation of the old Garcia Band days.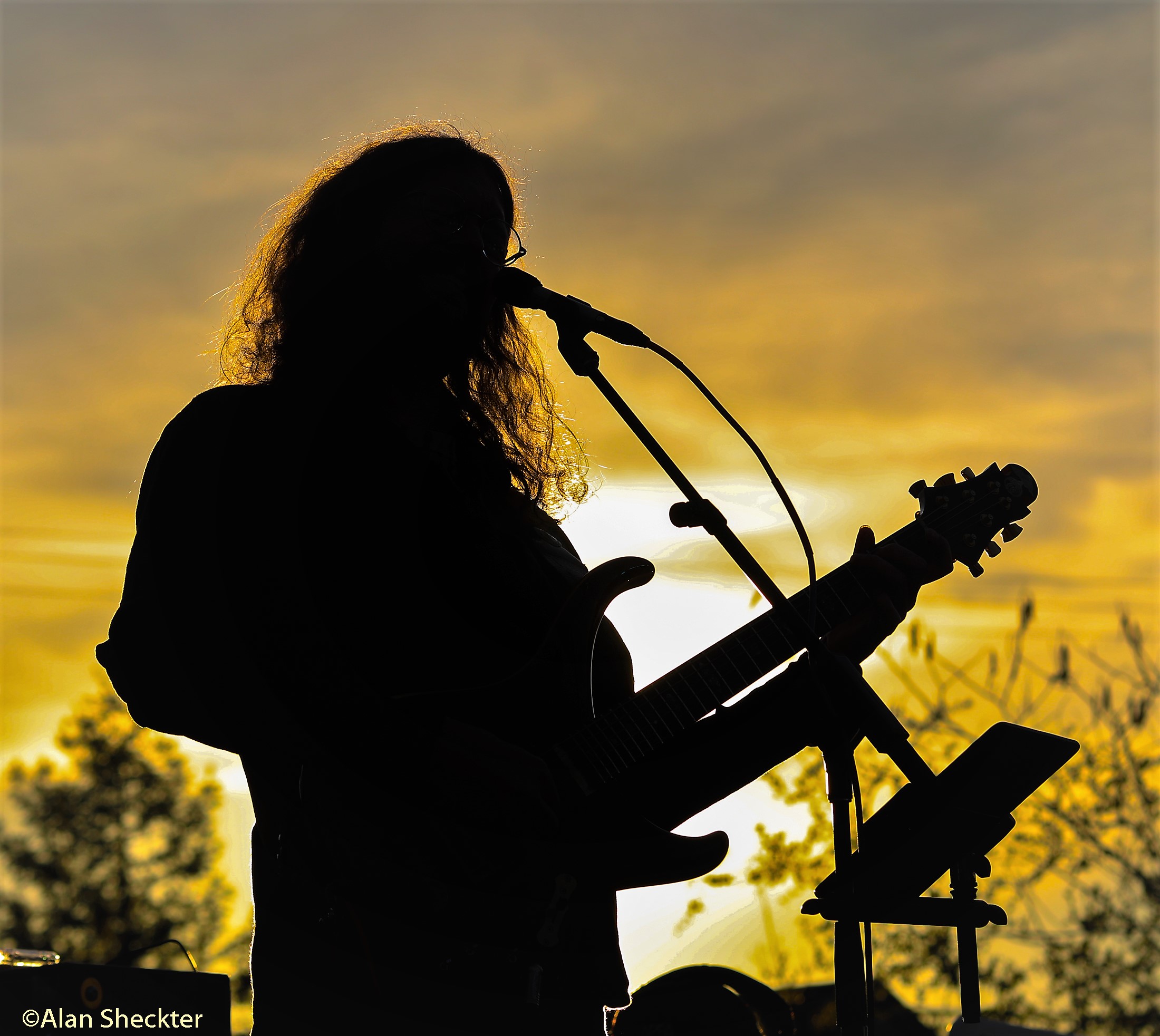 While no female backup vocalists were in attendance, the performance nevertheless was compelling and satisfying. The band featured lead guitarist/lead vocalist John Kadlecik and his Garcia-reminiscent guitar passages. Kadlecik, who plays like an MVP every show, is a co-founder of Dark Star Orchestra, lead guitarist/vocalist for Furthur, and leader of Golden Gate Wingmen. He became a permanent member of Seals & JGB band in December 2019.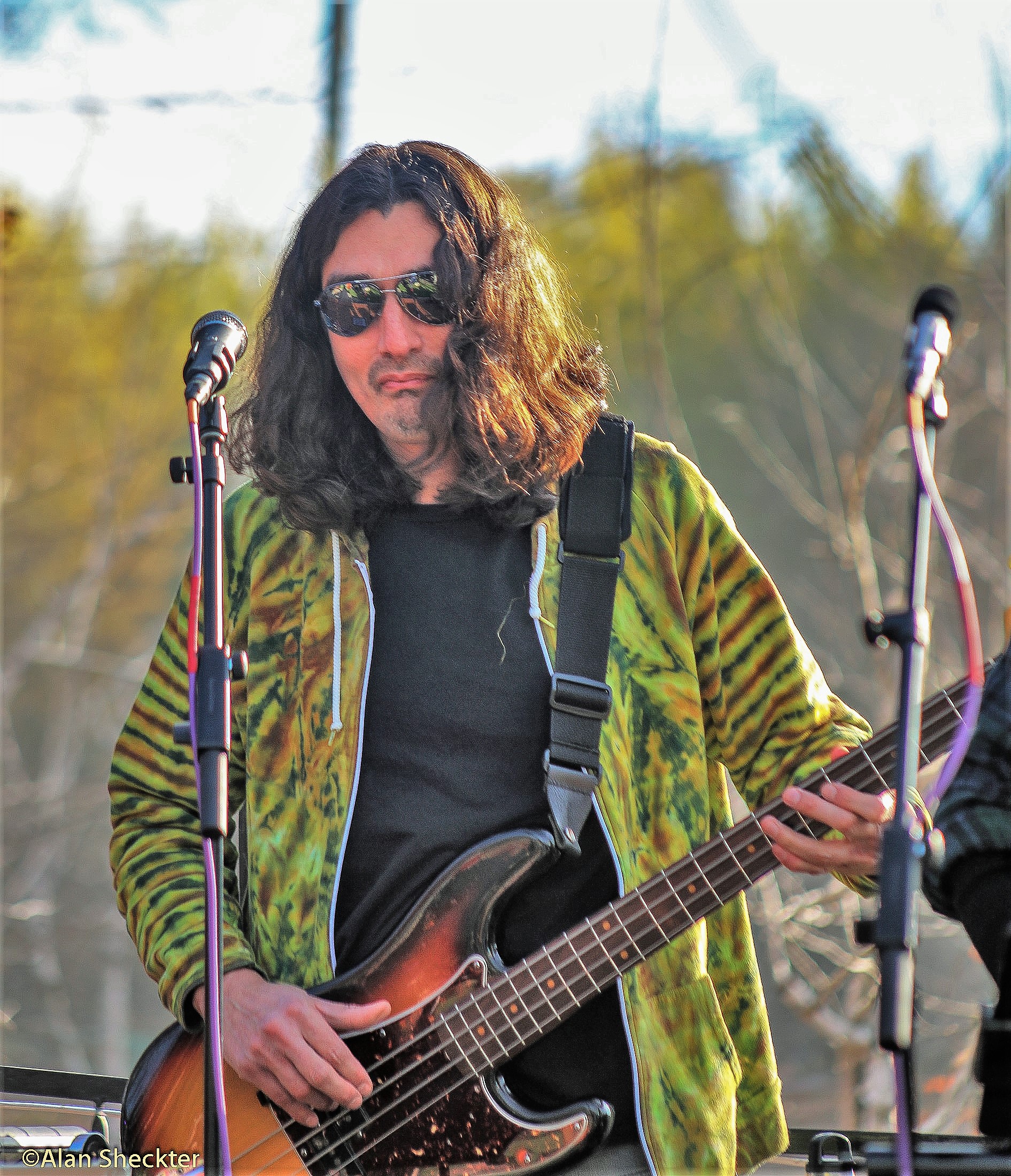 Also playing in the band is always-on-point bass player/sound engineer/composer John-Paul McLean, a Berklee College of Music graduate and veteran player who's been with Melvin & JGB for seven-plus years. Jeremy Hoenig, a drummer who has toured the world and these days pops up with many a-band at many a-Bay-Area-venue, including Phil Lesh's Terrapin Crossroads, filled out the foursome. He has taken over for drummer Pete Lavezzoli, who announced via social media on Feb. 29, 2020, "After ten years and almost a thousand shows, I bid farewell to the JGB Band." Together, the group were in fine form and presented the kind of nonverbal cues and telepathies that strengthened the band's cohesion and efficacy.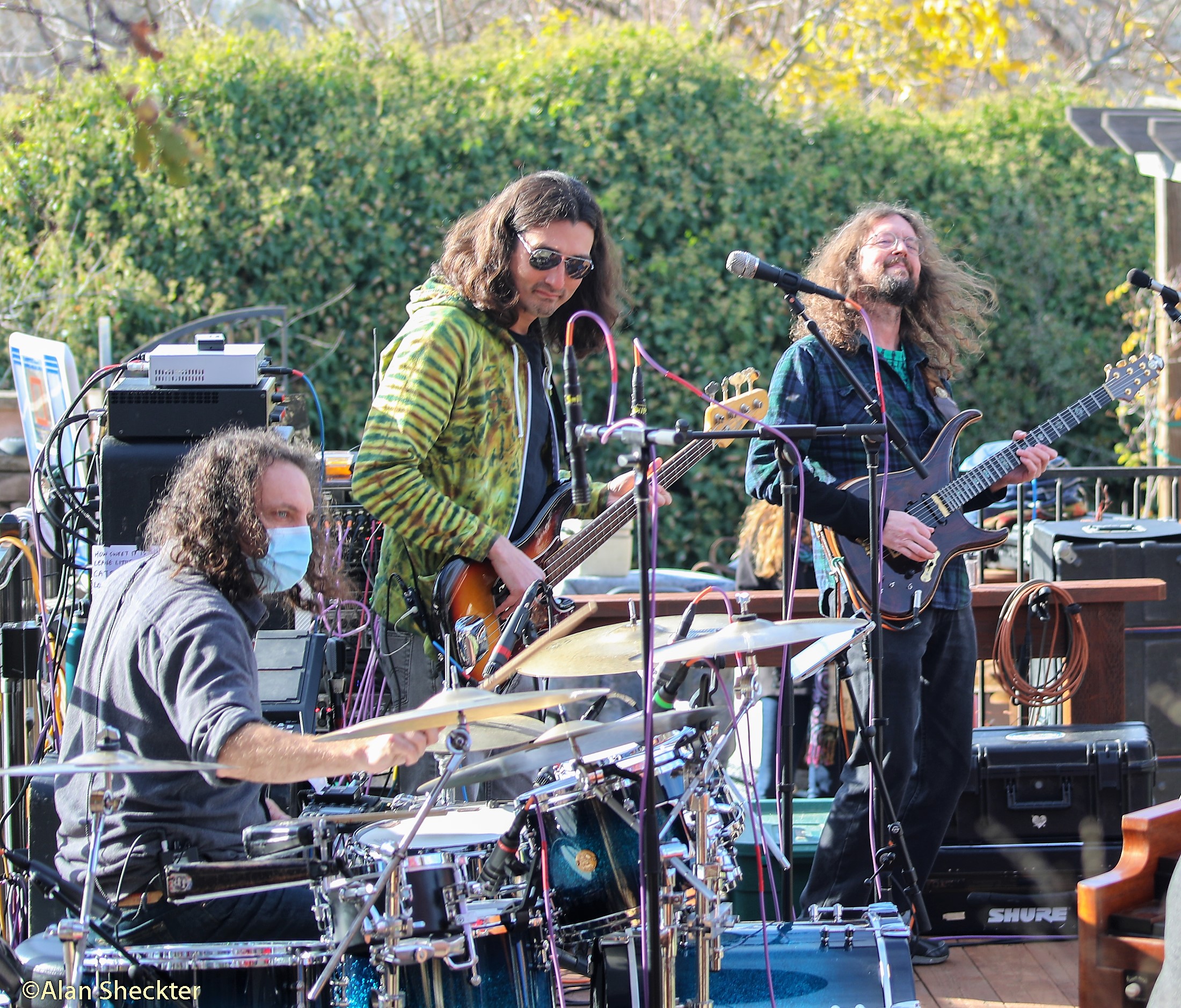 Some equate Grateful Dead songs, and vis-à-vis Garcia Band/Melvin Seals & JGB songs, as devotions, or dare I say, prayers, with lyrics that inspire and enhance our daily lives. Many such phrasings were delivered from the stage on this afternoon:
"But you brighten up for me all of my days, with a love so sweet, so many ways." (From James Taylor's "How Sweet It Is.")
"Cats on the bandstand, give 'em each a big hand. Anyone who sweats like that must be all right." (From Garcia/Robert Hunter's "Cats Under the Stars.")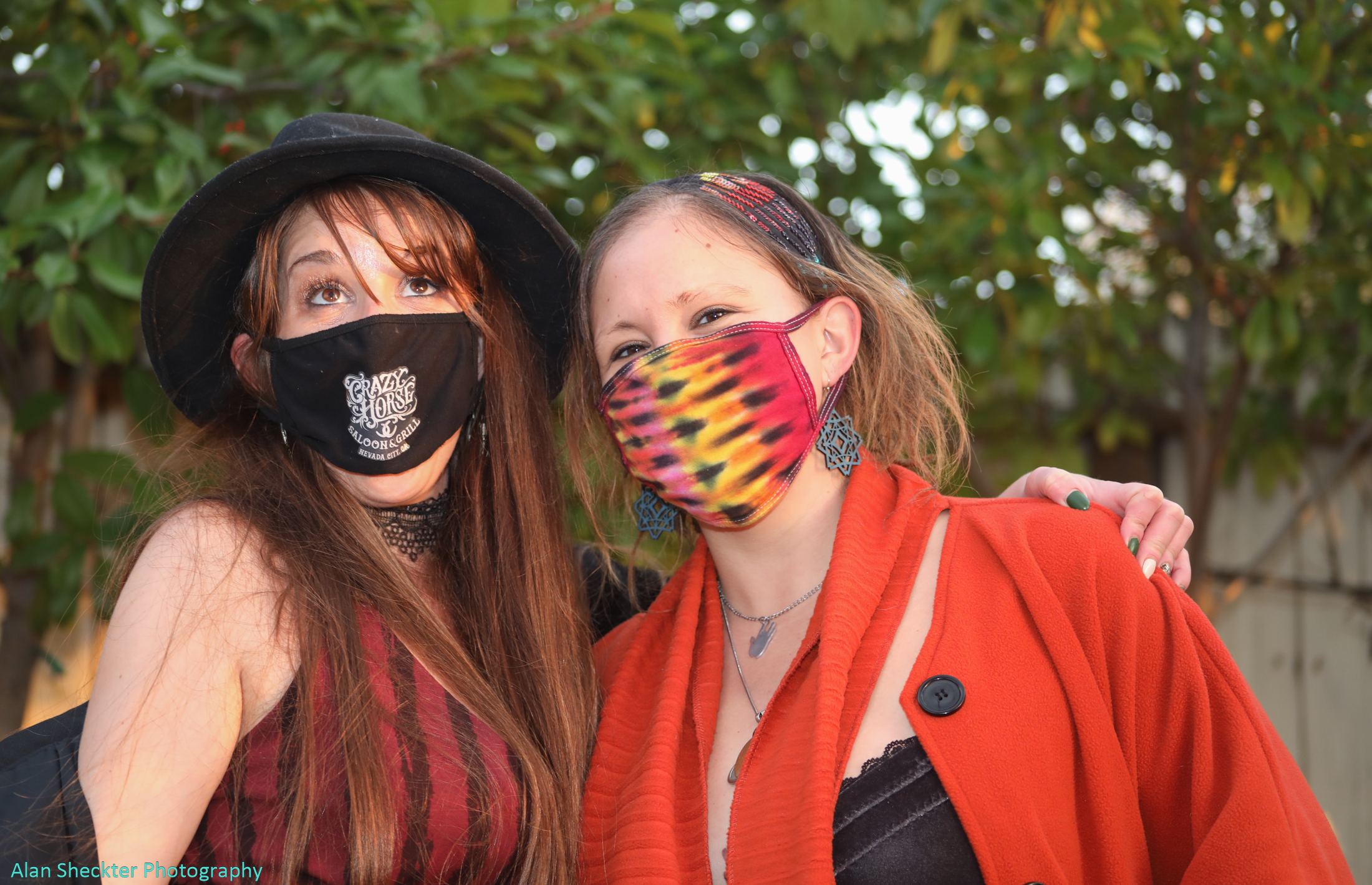 "The wife of Lot got turned to salt because she looked behind her." (From Garcia/Hunter's "Gomorrah.")
"Come take these guns and put 'em in the ground. Well, I won't shoot them anymore." (Seals' slightly adapted lyrics from Bob Dylan's "Knockin' on Heaven's Door.")
"We can all be together forever and ever when we make it to the promised land." (The closing number of set two, Charles Johnson's gospel tune and Garcia Band staple, "My Sisters and Brothers.")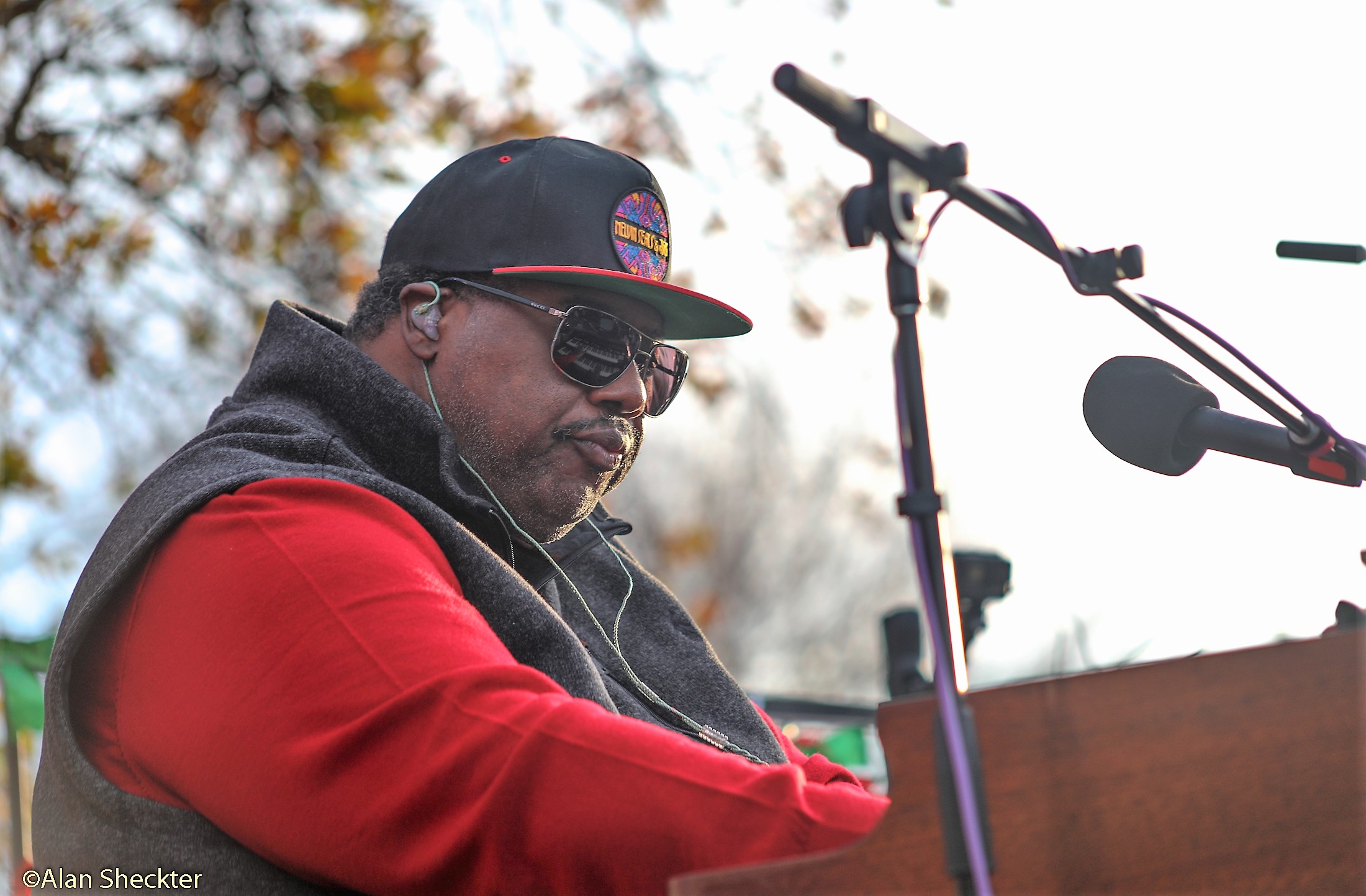 The show also included Garcia's straight-ahead ol' rocker, "Tore Up Over You"; the obscure "Leave the Little Girl Alone," a Hunter/Garcia collaboration from the 1982 "Run for the Roses" LP; and a cover of King Floyd's funky "I Feel Like Dynamite," that goes back to Garcia's mid-1970's Legion of Mary band days with Merl Saunders. The band also performed "Don't Let Go," a party song that Roy Hamilton scored a hit single on the 1958 rhythm 'n' blues charts.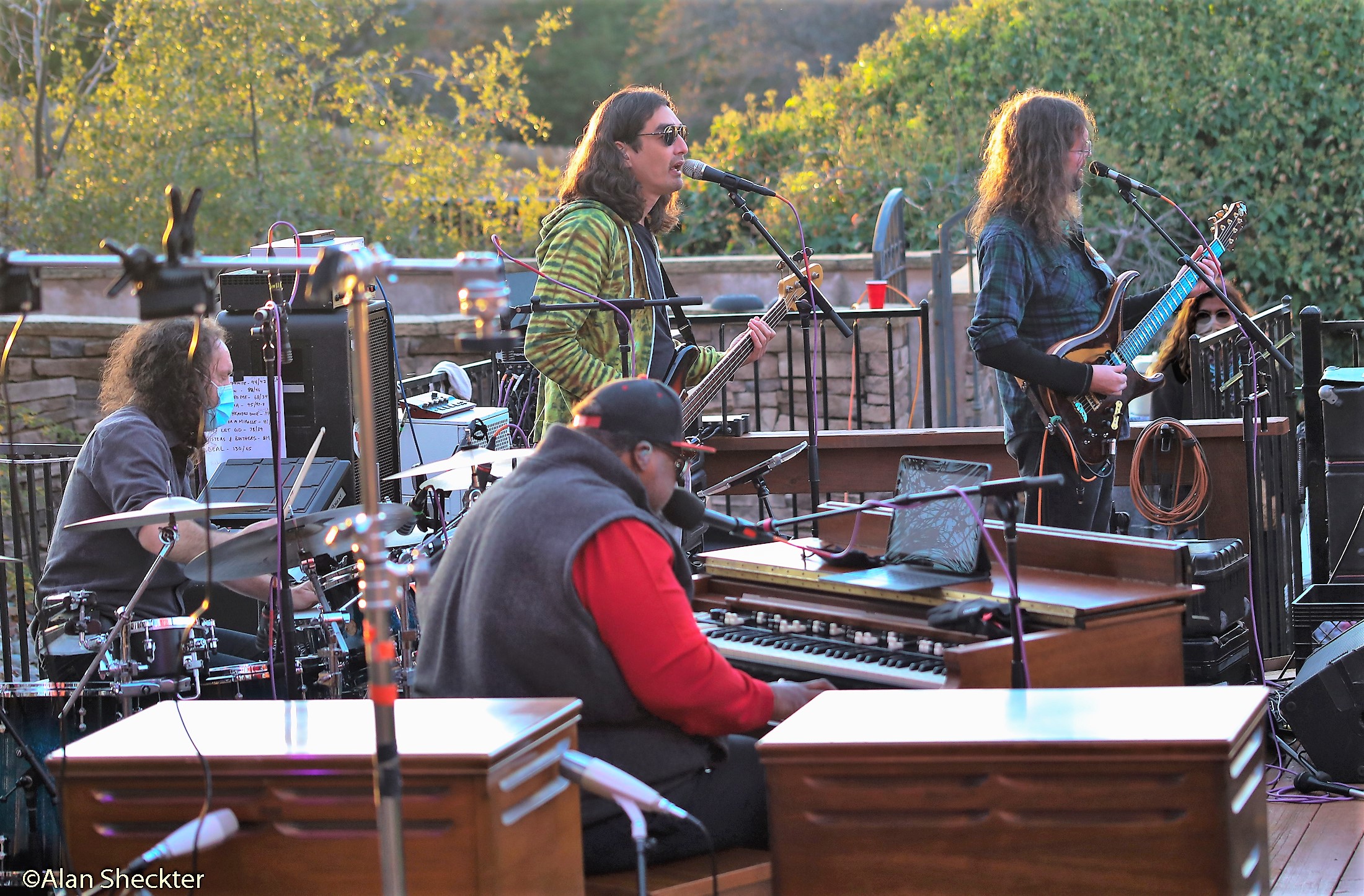 The band performed two Van Morrison tunes long ago adopted by the Garcia Band – "Bright Side of the Road" and the beloved ballad," And It Stoned Me," with its stirring organ embellishments. They also did three Bob Dylan songs – " It Takes a Lot To Laugh, It Takes A Train to Cry," and two in succession – "Tough Mama," followed by "Knockin' on Heaven's Door," the only song of the day for which Seals took lead vocals, and that the Jerry Garcia Band performed from the 1970s to the '90s and the Grateful Dead picked up as a frequent encore choice in 1987. The second set ended with a rousing version of Hunter/Garcia's "Deal," which appeared on Garcia's first LP and became a Garcia Band, and of course, Grateful Dead standard.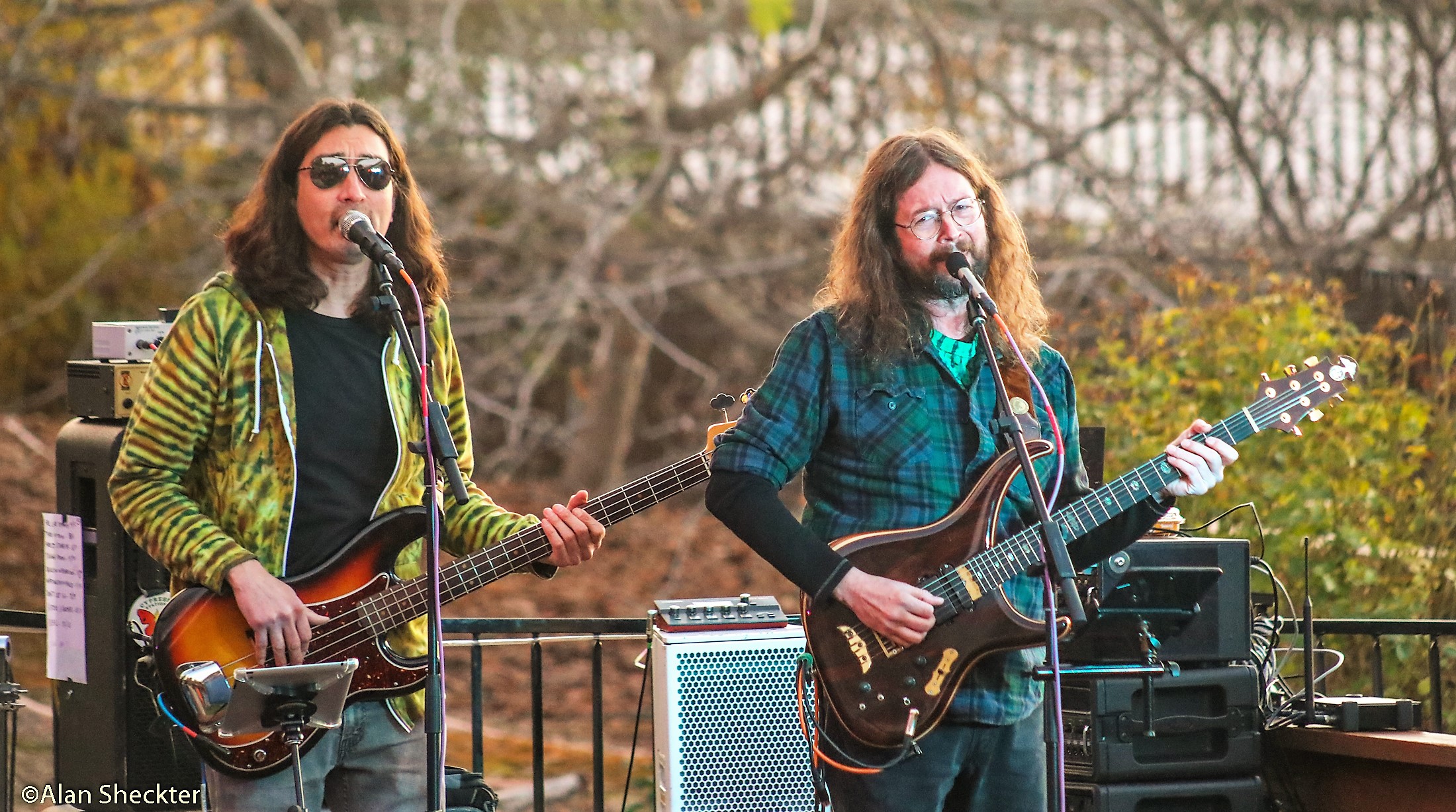 The performance/production was supported and sponsored by Andy Logan Productions, with video recording and editing by Media One Audio. The audio engineer was Armando Tobriner.
Set 1: How Sweet it Is, Leave the Little Girl Alone, Cats Under the Stars, Love in the Afternoon, The Maker, Tore Up Over You, Gomorrah, Bright Side of the Road, Lonesome And A Long Way From Home
Set 2: I Feel Like Dynamite, It Takes a Lot To Laugh, It Takes A Train to Cry, And It Stoned Me, Tough Mama, Knockin' on Heaven's Door, Waiting for a Miracle, Don't Let Go, My Sisters and Brothers. E: Midnight Moonlight.