The name Melvin Seals is synonymous with the Jerry Garcia Band. Seals spent fifteen years playing keyboards with Jerry Garcia and helped define the sound of the JGB Band. Seals is a gifted player and his love of all music has presented him with many open doors in the music industry. From performing to producing and recording Seals has been on the scene for over three decades and shows no signs of slowing down. His love of jazz, funk, gospel and blues has served him well and his diverse love of musical styles has delighted music fans of all genres.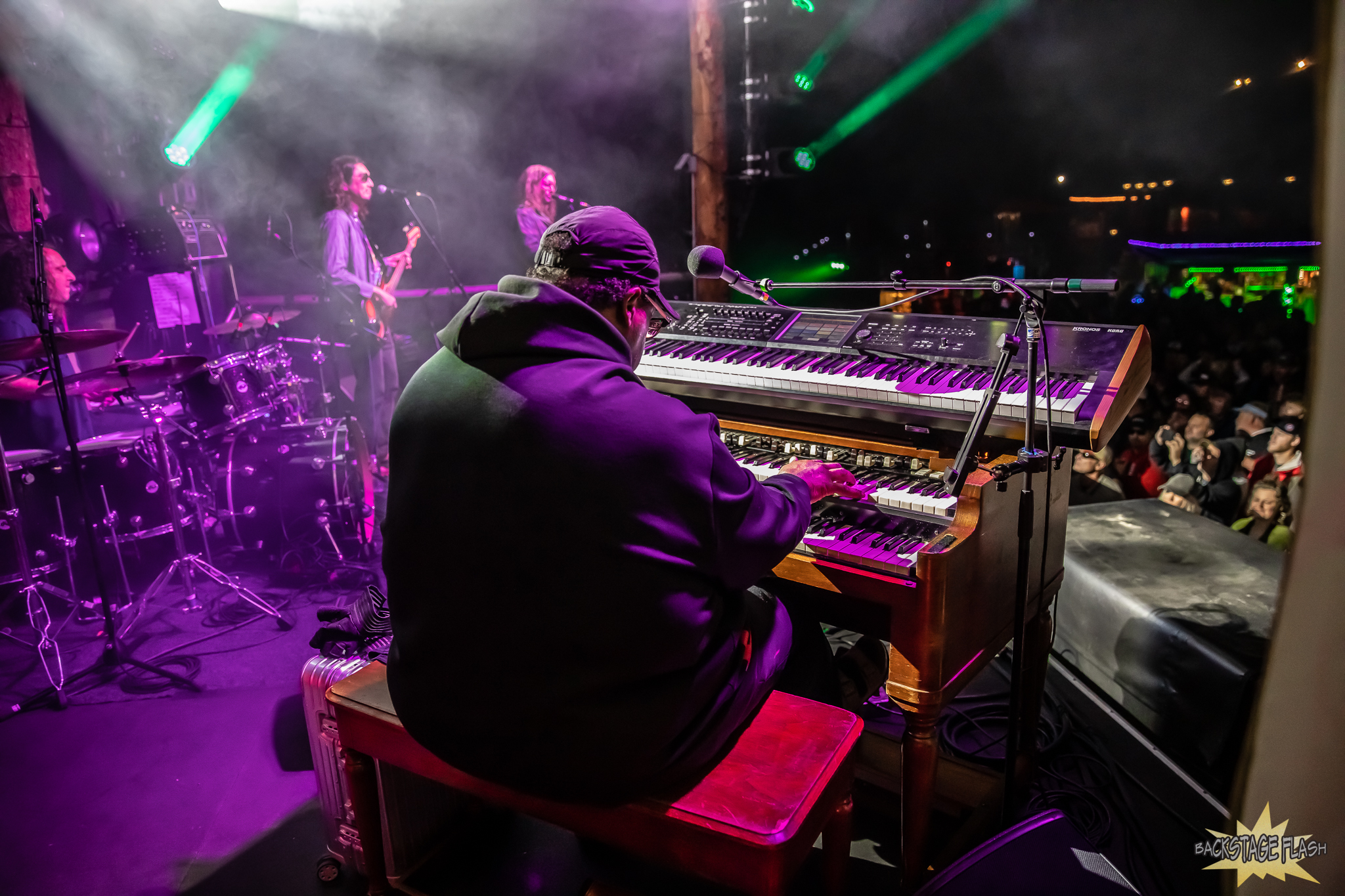 We used to joke when Seals would play mind bending solos with Jerry that it sounded like he was standing on his Hammond B3. He is such a tasteful powerful player that you can feel every note deep into your soul and that is the divine relationship he has with the audience. Seals is no stranger to the improvisational style he is revered for, geez he helped create it. The soulful expressive nuances that Seals and Jerry traded back and forth were something to behold and cherish.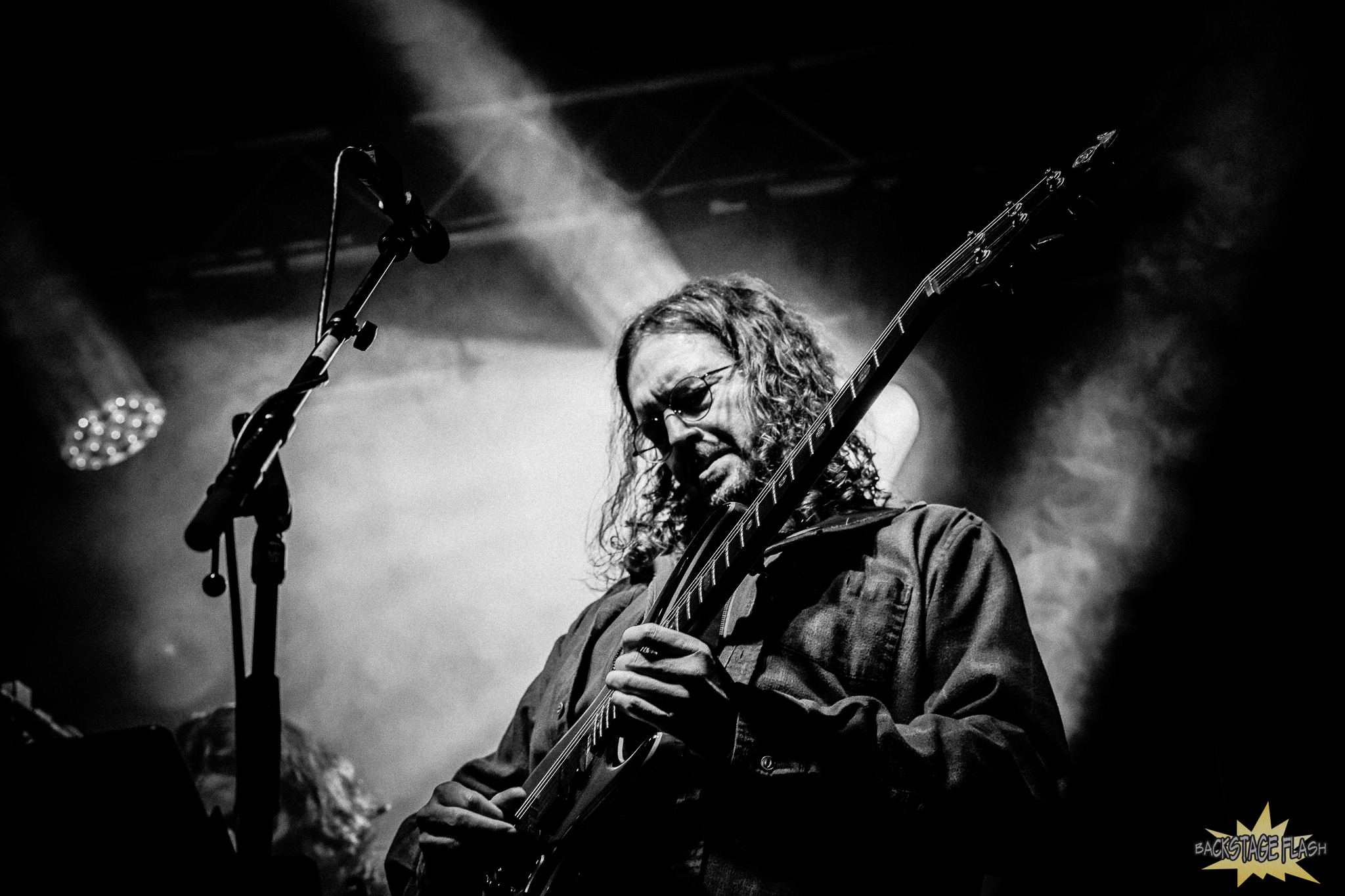 The same feeling exists with the current line-up of the JGB. All of the members have a deep connection to not only the Grateful Dead's music but also to the Grateful Dead's members. John Kadlecik was a founding member, guitar player and singer with Dark Star Orchestra which eventually led him to his tenure with Furthur. Bassist Jean Paul McLean is an accomplished musician and composer and worked for Grateful Dead's drummer Mickey Hart as his sound engineer for many years. He also worked on Mickey's Grammy-award winning album Global Drum Project. Jeremy Hoenig on drums is a vital part of the San Francisco Bay area's vibrant grateful Dead music scene and has played with Grateful Dead bassist Phil Lesh. So, there is your Grateful Dead connection and boy it really couldn't get any better.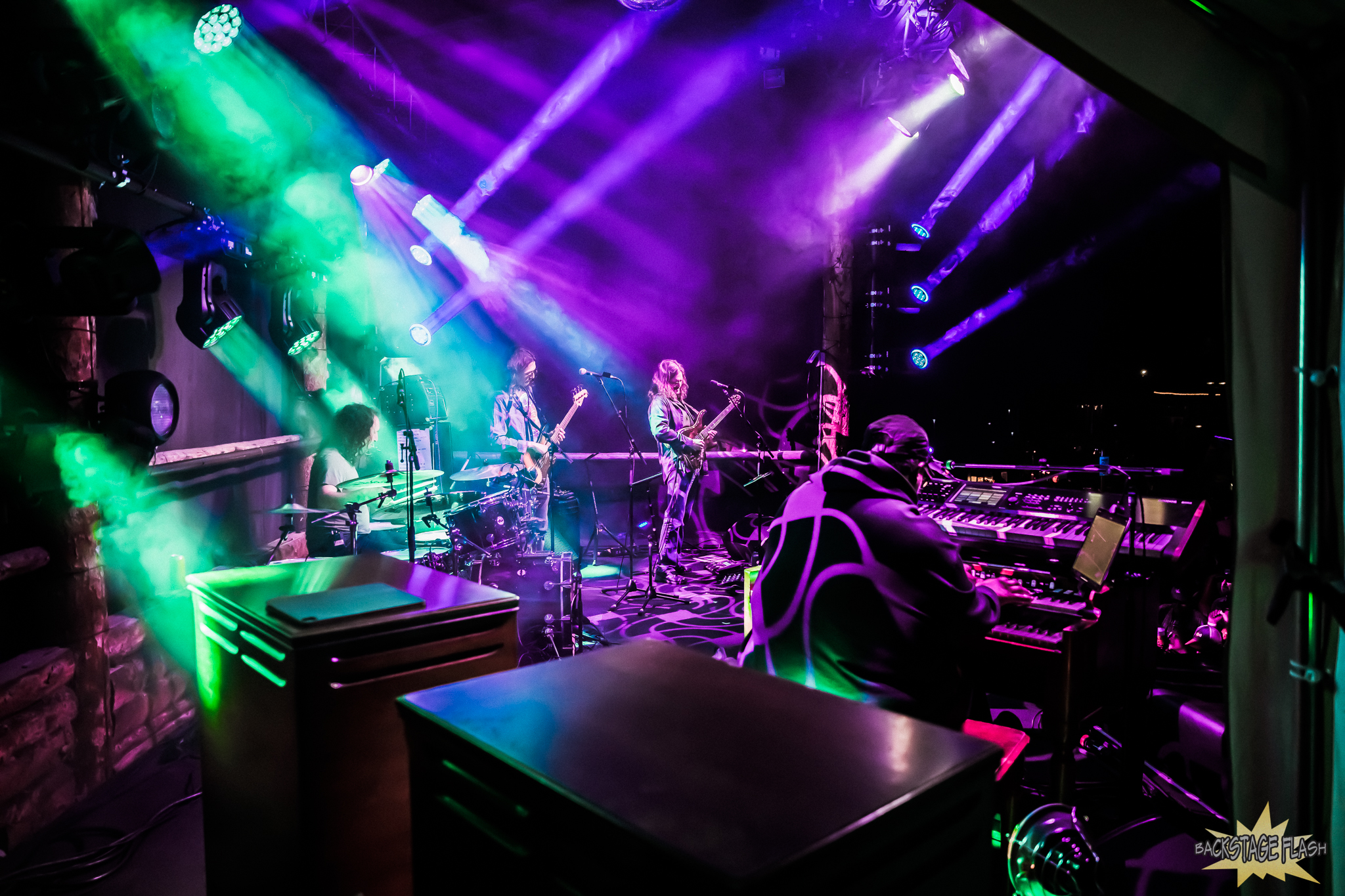 So, you have all of this incredible talent, the next step is take it on the road and that's exactly what they did and we are glad that all roads led to the Mighty Mishawaka Amphitheatre in Bellvue, Colorado. The concert bowl of the Mishawaka was packed with music fans of all ages. The mountain air was a bit chilly but the crowd vibe was not deterred at all as the band took the stage shortly after ten o'clock. Melvin Seals looked all too familiar perched behind his trusty Hammond B3 organ with dual Leslie speakers placed directly behind him. The sound of the organ rang through the hills with clarity and magnificent tone as they opened the set with 'How Sweet It Is'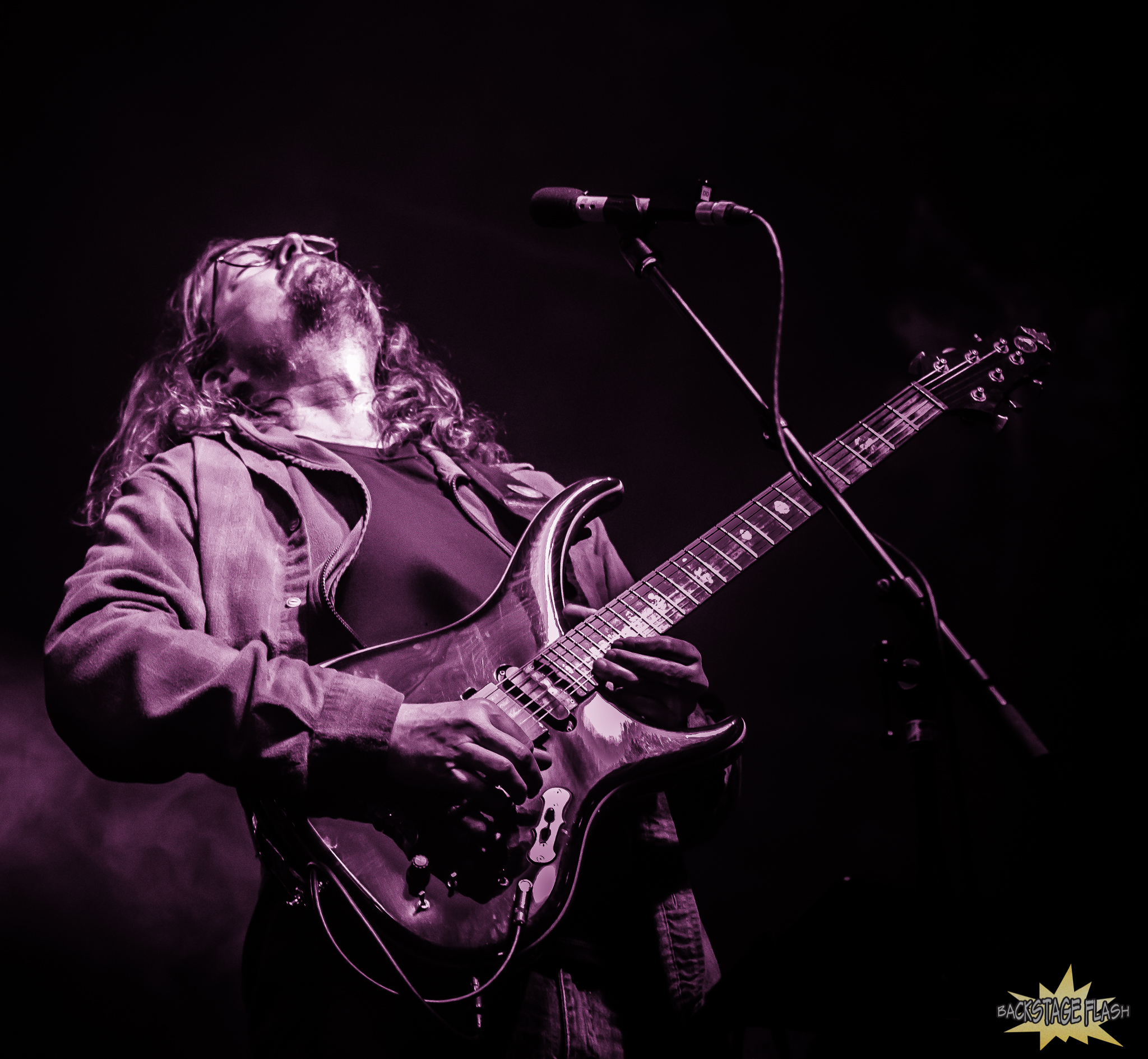 John Kadlecik handling the vocal duties sounded great, his vocals were clear and precise, with a distinct similarity and tone to Jerry Garcia's voice, there is a lot of comfort and familiarity to his vocal delivery. Jean Paul McLean and Jeremy Hoenig held down the rhythm section with authority giving a solid foundation of low-end grooves for the songs to launch from. Seals and Kadlecik took turns throughout the set delivering powerful tasteful solos that filled the air with expressive distinct notes that have lyrical qualities about them.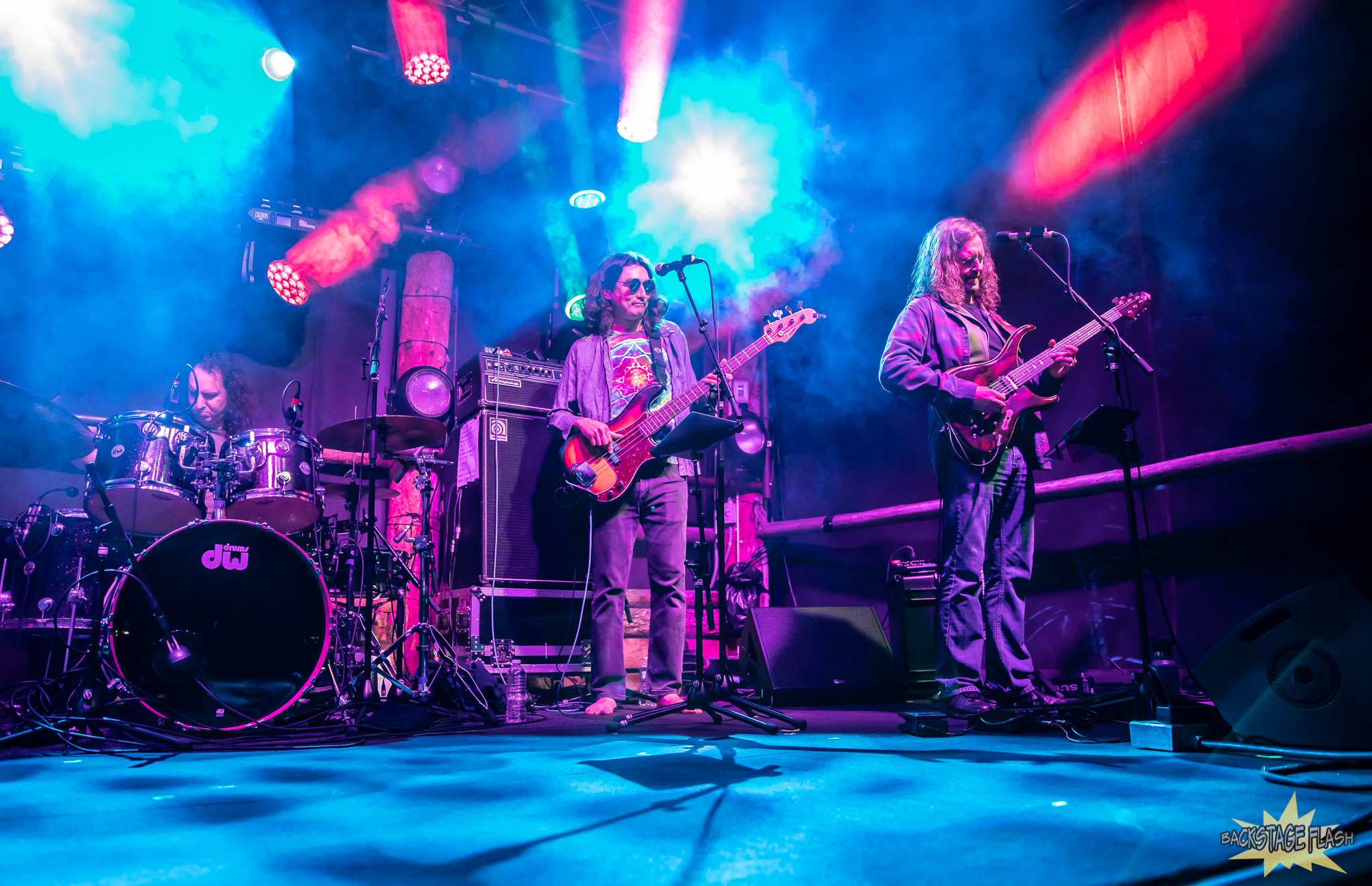 The set was stacked with JGB favorites including 'Dynamite', 'What A Wonderful World', 'Rhapsody In Red', 'Tore Up', 'That's What Love Will Make You Do', and many more. Each song was delivered like a piece of art that was hand selected from the heavens above. You could feel Garcia's spirit in the canyon as these four talented musicians continue to present his music with their own interpretations of the songs Jerry so graciously left behind for the world to enjoy forever.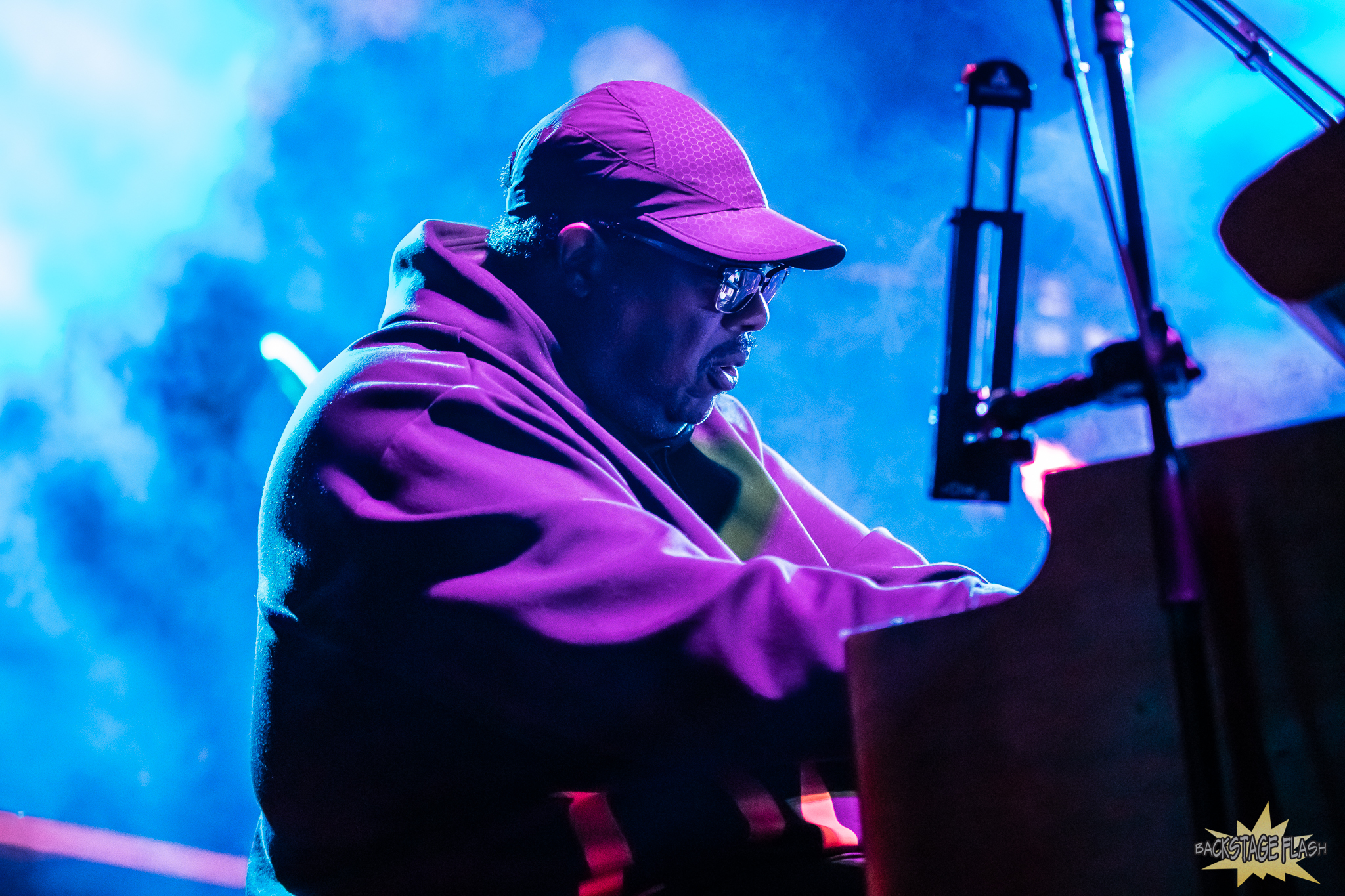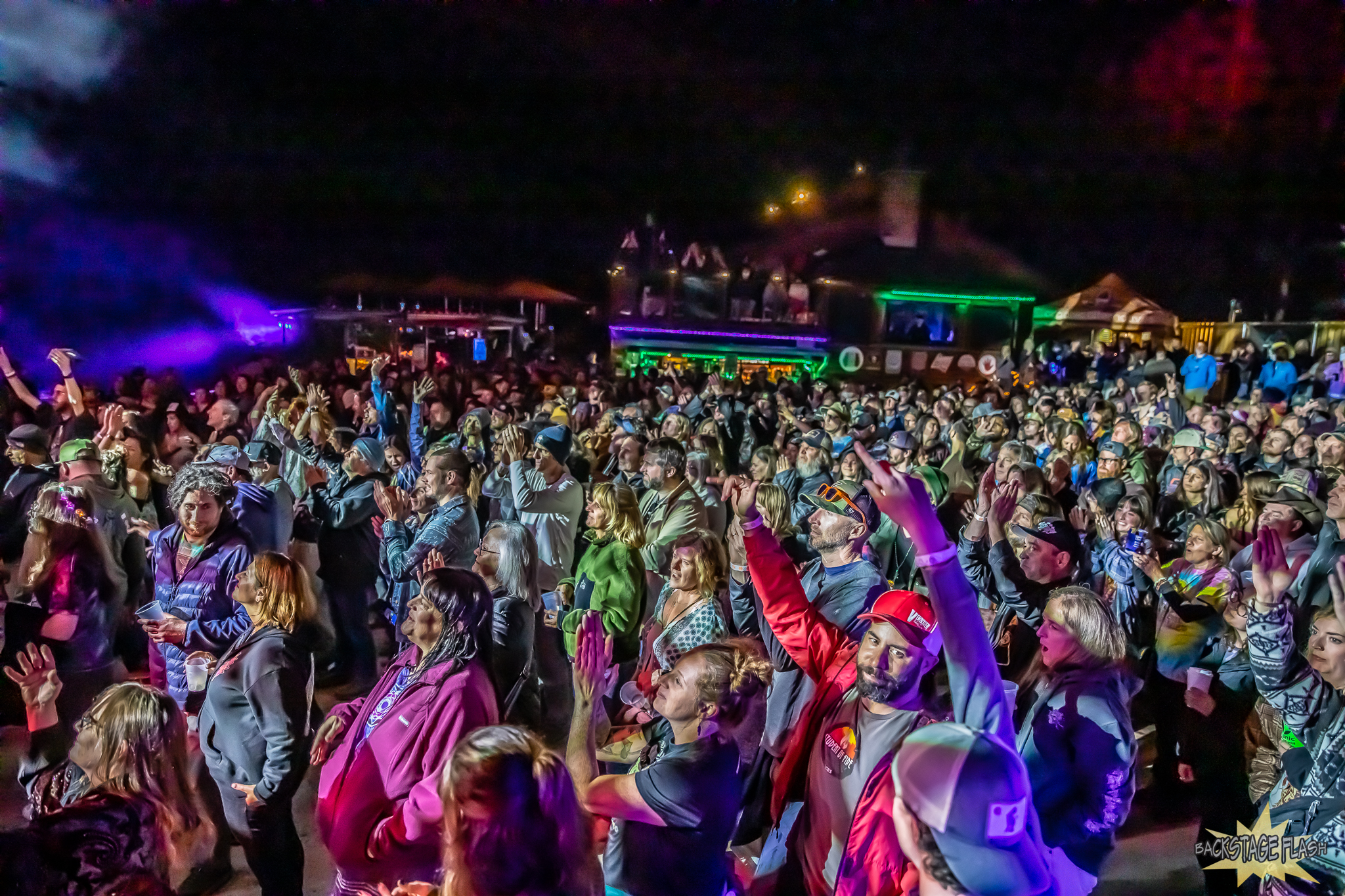 The audience was feeling the vibe from the stage and pushing it right back to the band, like a circle of energy that swirled around the amphitheater picking up passengers along the way. The connection to Garcia's music is profound and indescribable. Thank goodness these four talented men have the ambition and love in their hearts to keep the flame burning brightly for future generations that may have never had the opportunity to experience the magical, mythical qualities that Garcia invoked upon us.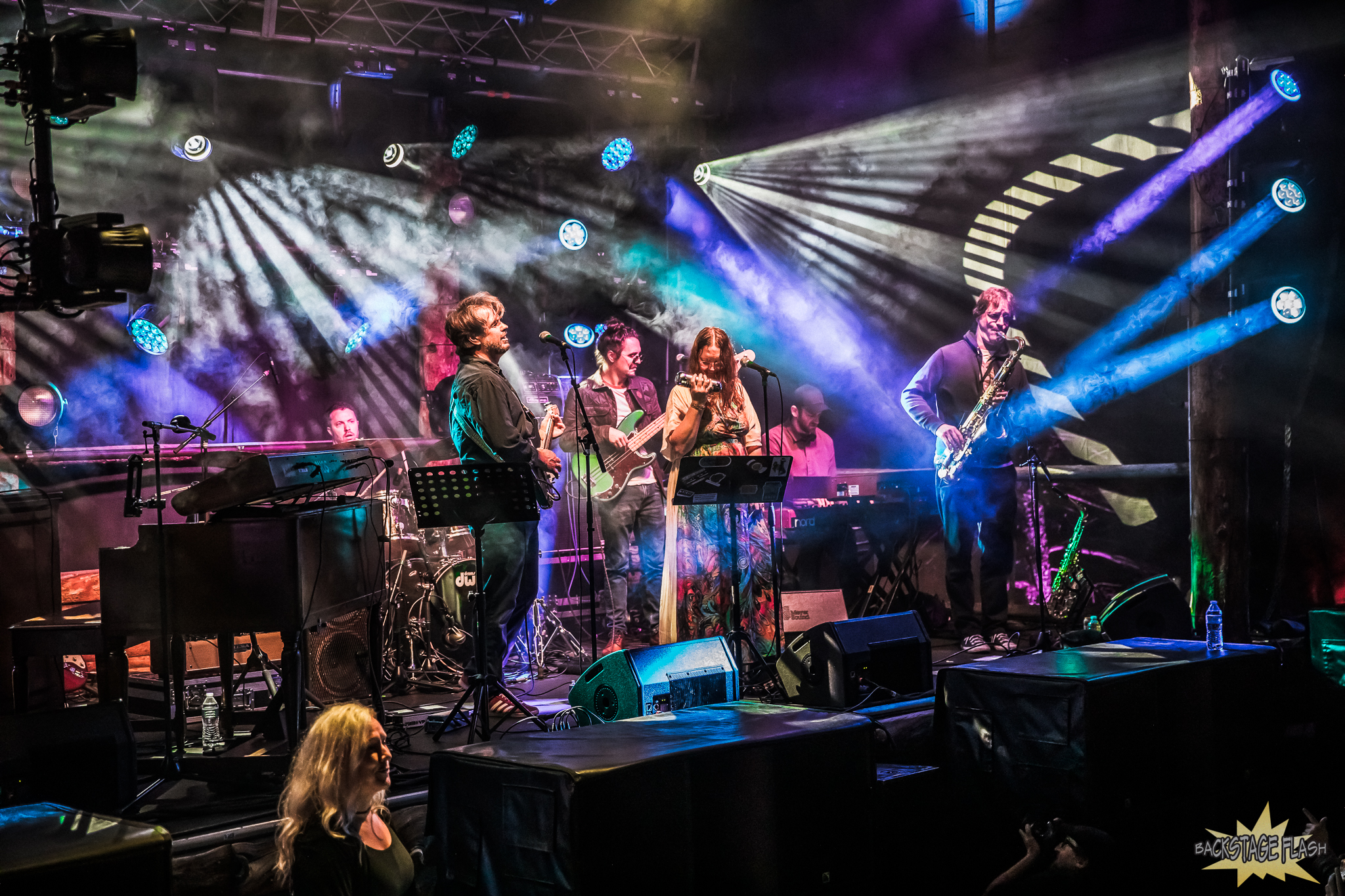 Dead Floyd always brings excitement to the party. These incredibly adventurous musicians always have a trick up their sleeve when it comes to spontaneous band-to-audience interactions. They perfectly blend Grateful Dead and Pink Floyd music together in such a divine flowing fashion. How cool is it that one band is recreating and reinventing the music of two of the biggest bands to ever record and perform music? The musicianship level is always amazing and last night's performance was full of all kinds of twists and turns.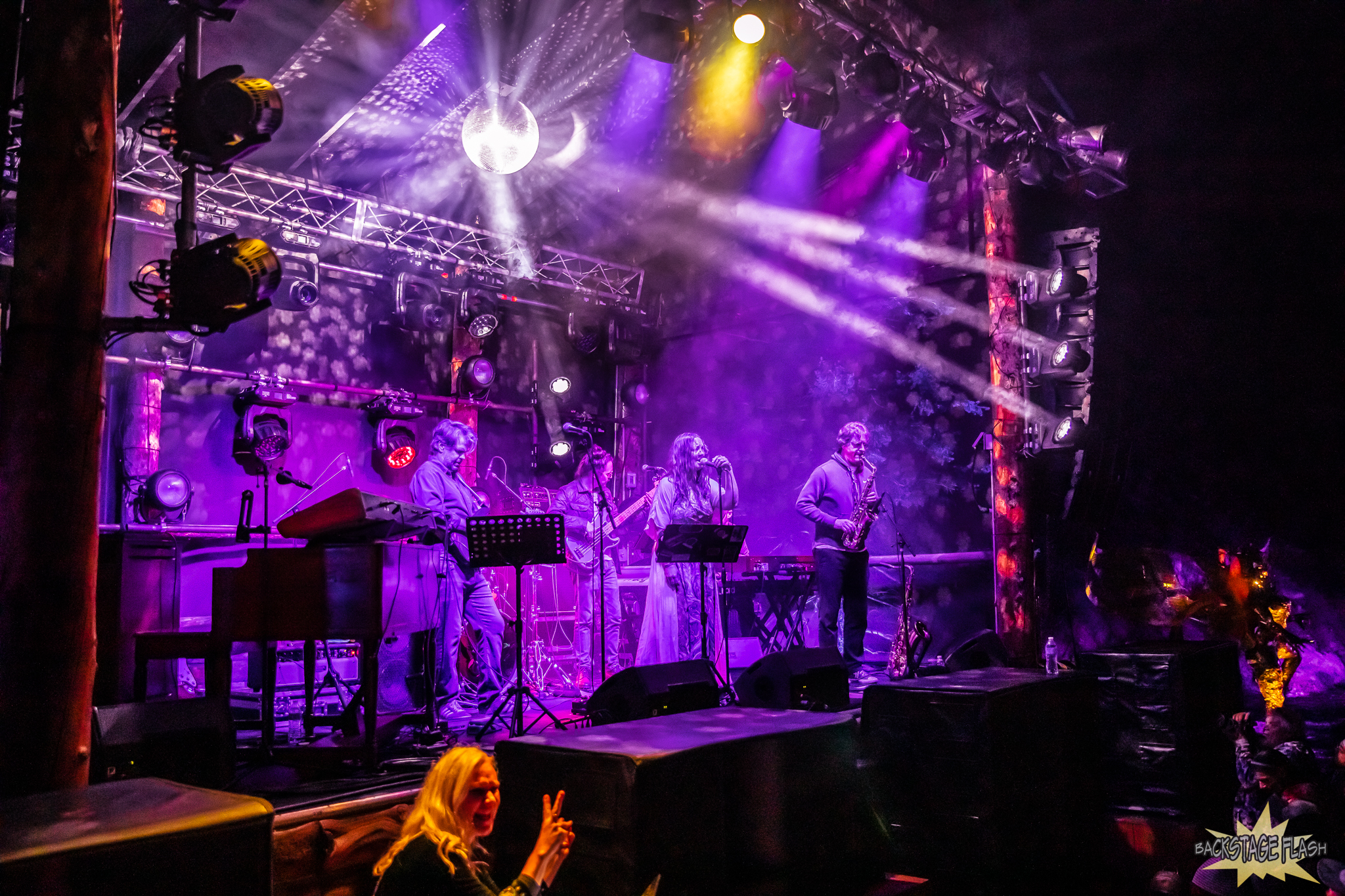 Dead Floyd must have sat down and had a giant bowl of Wheaties before their performance on Saturday night! Talk about high energy and talk about smiles a mile wide with anticipation that you could feel in every strand of your being. The band delivered a special set of magic that made the canyon walls quake and your body shake. Opening the set with 'Help On The Way' into 'Slipknot' followed by 'High Hopes', 'Ship Of Fools' and 'Have A Cigar' the band sounded tight and you could feel their energy cut through the crowd with razor sharp excitement.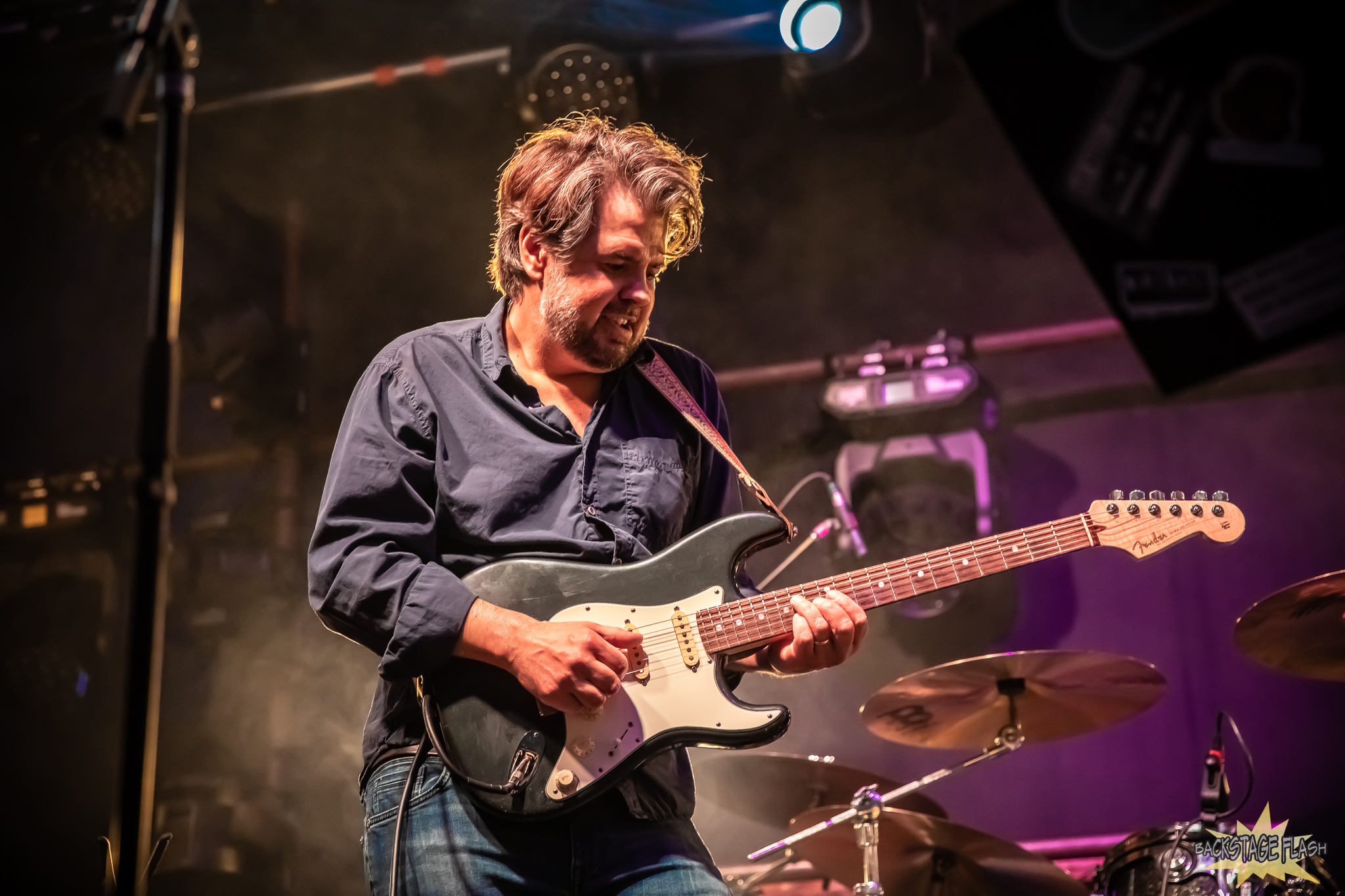 Charlie Humphreys on guitar and vocals and Laniece Schleicher on vocals brought the crowd to their knees with their vocal abilities and power. Humphreys' distinct guitar style and tone is very much his own as he delivered the magical offerings of both the bands. Dana Giove on bass, the newest member of the band, has brought new energy to the group. He plays with passion and heart and his infectious smile tells the story without saying a word. Giove and Stu Crair on drums held down the groove like they were joined at the hip bringing improvisational qualities to every inch of every song. Goldberg on keyboards explores every note as his mind hand picks them as fast as his fingers will play them. He kept the arrangements flowing like the water over the rocks running down the canyon behind the stage. Andrew Vogt on saxophone is beyond talented, his musicianship takes you on an exploration of adventure as he weaves many styles and and years of experience into every note he plays.
The set continued with 'The Music Never Stopped', 'Young Lust', 'Sheep', 'Slipknot' and 'Franklin's Tower'. The crowd embraced the local heroes with open arms and hearts.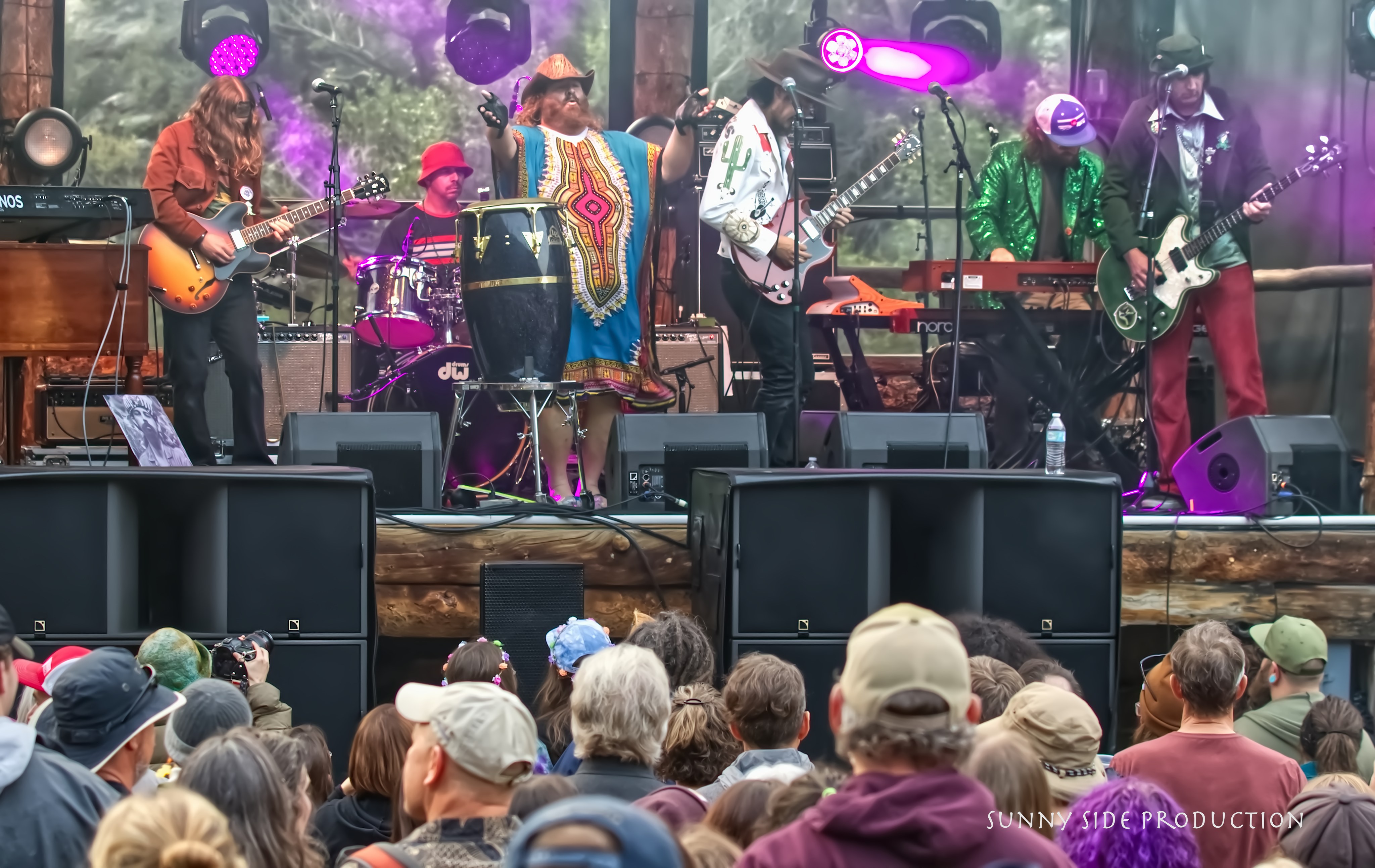 I was not present for the opening band Alligator, but I heard they absolutely took a big giant bite out of the Poudre canyon crowd with their renditions of early Grateful Dead songs.
Thanks to the Mishawka Amphitheatre owners and staff for providing the coolest environment on the planet for us all to enjoy!