There are a few things that most Deadheads can relate to come the holidays: Christmas decorations with LOTS of colorful lights, sitting around with friends and family listening to past shows and reminiscing about the good times, getting to wear your Grateful Dead ugly sweater when its actually appropriate to do so, making plans for your New Year's run, and Jerry Garcia.  Maybe it's because the a Dead/JGB show always feels a little like Christmas; maybe it's all of the Christmas songs like "Run Run Rudolph", "Jingle Bells", "God Rest Ye Merry Gentlemen", or "Christmas Time's A-Comin"; or maybe it's just the striking resemblance in his post-formative years, Christmas time and Jerry Garcia just go together like chestnuts and eggnog.  You can have one without the other, but why would you want to?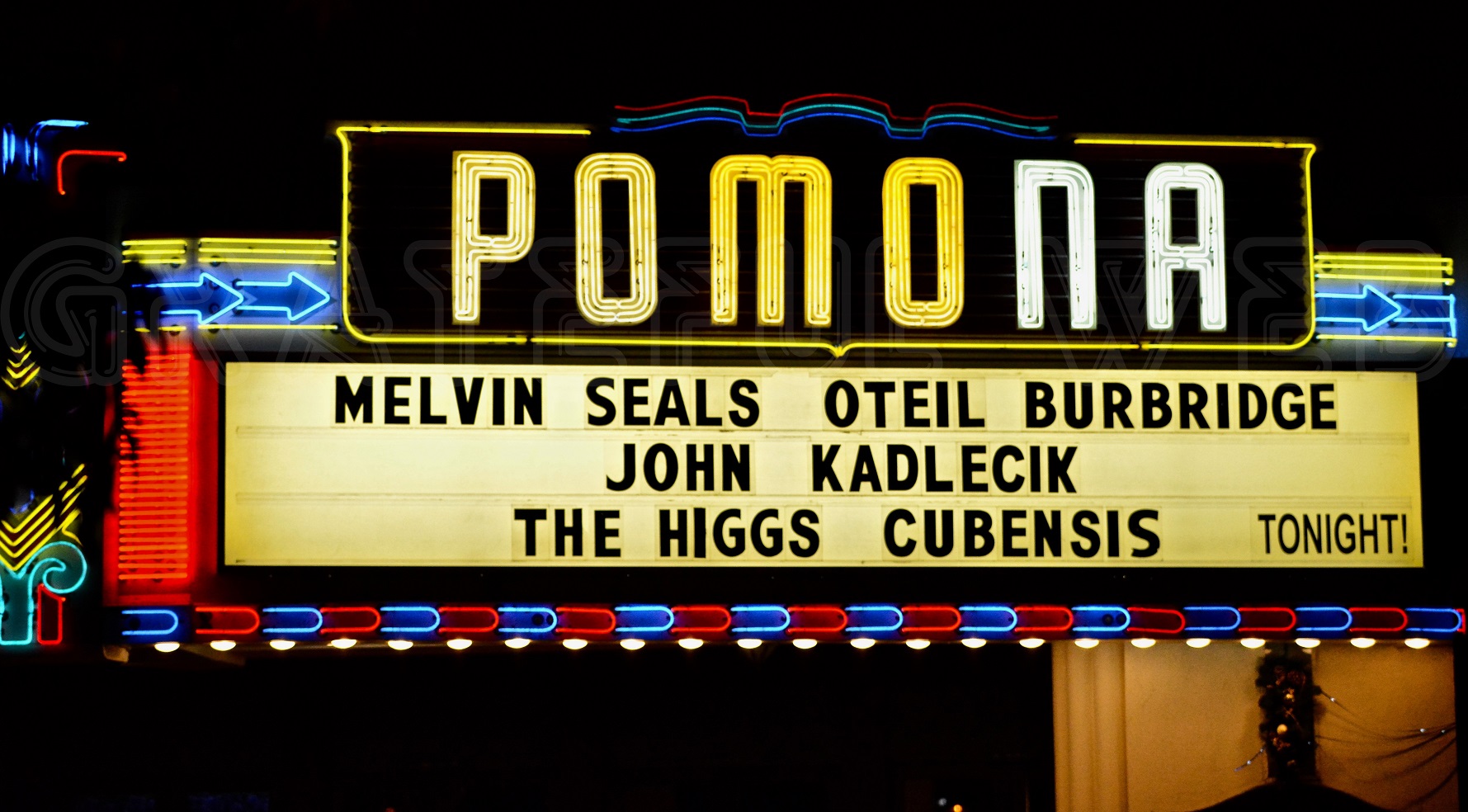 On Sunday, December 16, 2018, ambassadors of Jerry's legacy got together to continue on the wonderful tradition with a Merry Jerry Christmas at the Fox Theater in Pomona, CA.  A classic LA Art-Deco movie house converted into a 2,000-person venue proved to be the perfect setting for such an event. Overhead projectors complete with liquid lights shows and color wheels overlapping various images of Jerry, dancing bears, and fractals gave the whole show a very 60's feel to it. The crowd was doused in tie-dye, Santa hats, and personal size strands of Christmas lights strewn about, and everyone to a person seemed to be exactly where they meant to be at that time.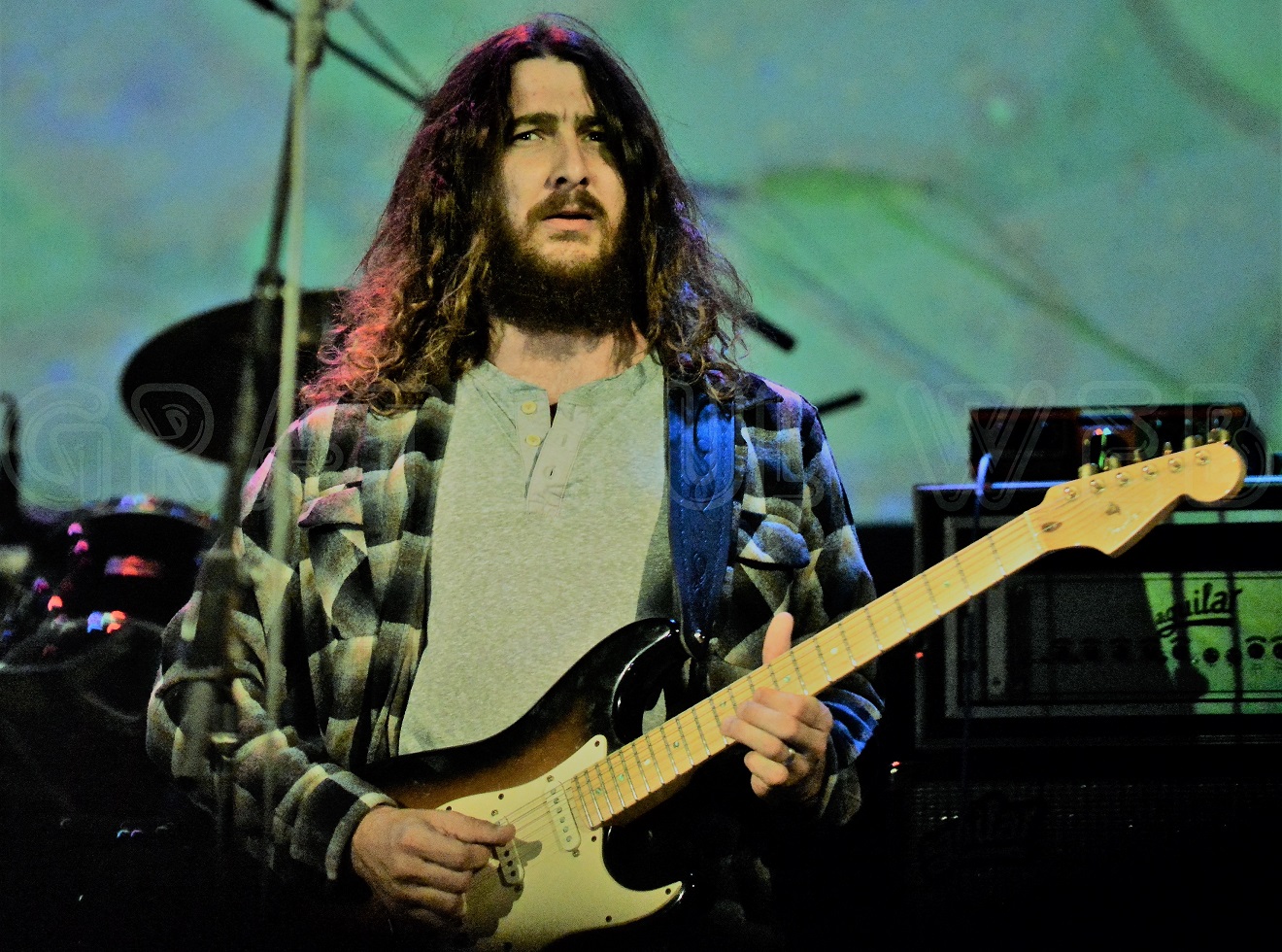 The evening started off with The Higgs, one of the up-and-coming jambands from Southern California. Named after the Higgs-Boson particle, also named the God Particle, and is said to contain the ingredient that is supposed to be responsible for giving particles their mass.  I'm not sure about giving particles their mass, but The Higgs gave the crowd a serious rise.  Their infectious grooves and accessible jams helped heat the old floors and walls on the chilly December evening by getting the crowd moving right off the bat. Led by singer/songwriter John Lovero, the jam heavy outfit wound their way through an opening set that showed their influences ranging from Yes to Herbie Hancock, Umphrey's McGee to Col. Bruce Hampton, and everything in between.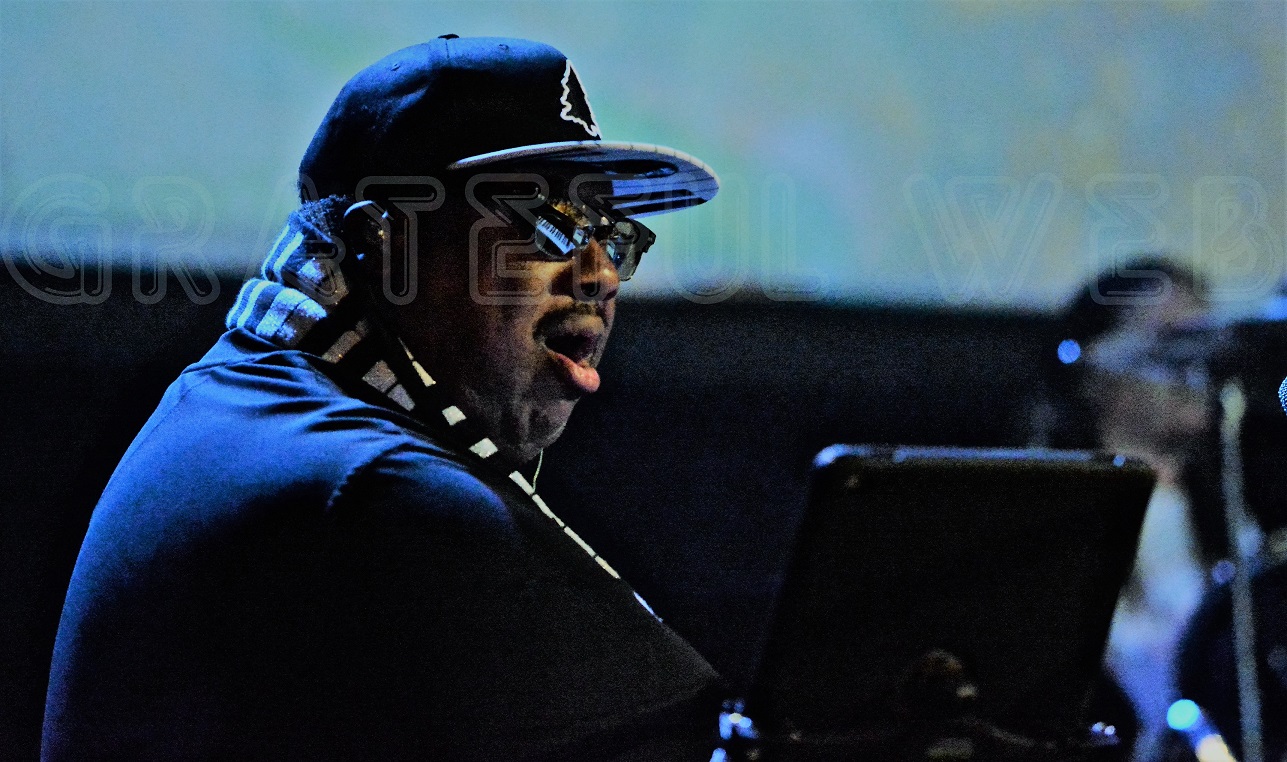 The Merry Jerry Christmas Band hosted by Melvin Seals, John Kadlecik, and Oteil Burbridge, was next on stage. The band kicked off the monster Jerry Garcia Band style set with the Marvin Gaye-penned "How Sweet It Is (To Be Loved By You)" just to get the sway and groove started.  John then lead the band on rollicking Garcia original "Run for the Roses" before getting to the first Oteil lead piece of the night in Bob Marley's "Stop That Train."  Melvin Seals lead the team on their first big exploration of the night off of J.J. Cale's masterpiece "After Midnight."  The song offered a platform for just about everyone to get a little front-and-center improvisational time and was highlighted by Oteil's riveting scat/bass solo.  John lead again on the JGB staple "Cats Under Stars" before slowing things down a bit for the picturesque Garcia/Hunter original "Stella Blue" with Oteil on lead vocals.  The band wasted little time getting things back to full throttle with a rocked out "Shakedown Street," complete with Oteil's Jaco Pastorius style bass riffing, before the John-lead Garcia/Hunter "Mission in the Rain."  Melvin took lead on the funky-blues Little Milton original "That's What Love Will Make You Do," while John followed up with lead on an emotional "Dear Prudence."  The monster set was closed out with a perfect trifecta; Oteil took lead on the JGB staple Gamorrah before John leads the all-star group through the Jesse Stone penned/Roy Hamilton famed "Don't Let Go" before closing the night out with Peter Rowan / Old and In The Way's "Midnight Moonlight."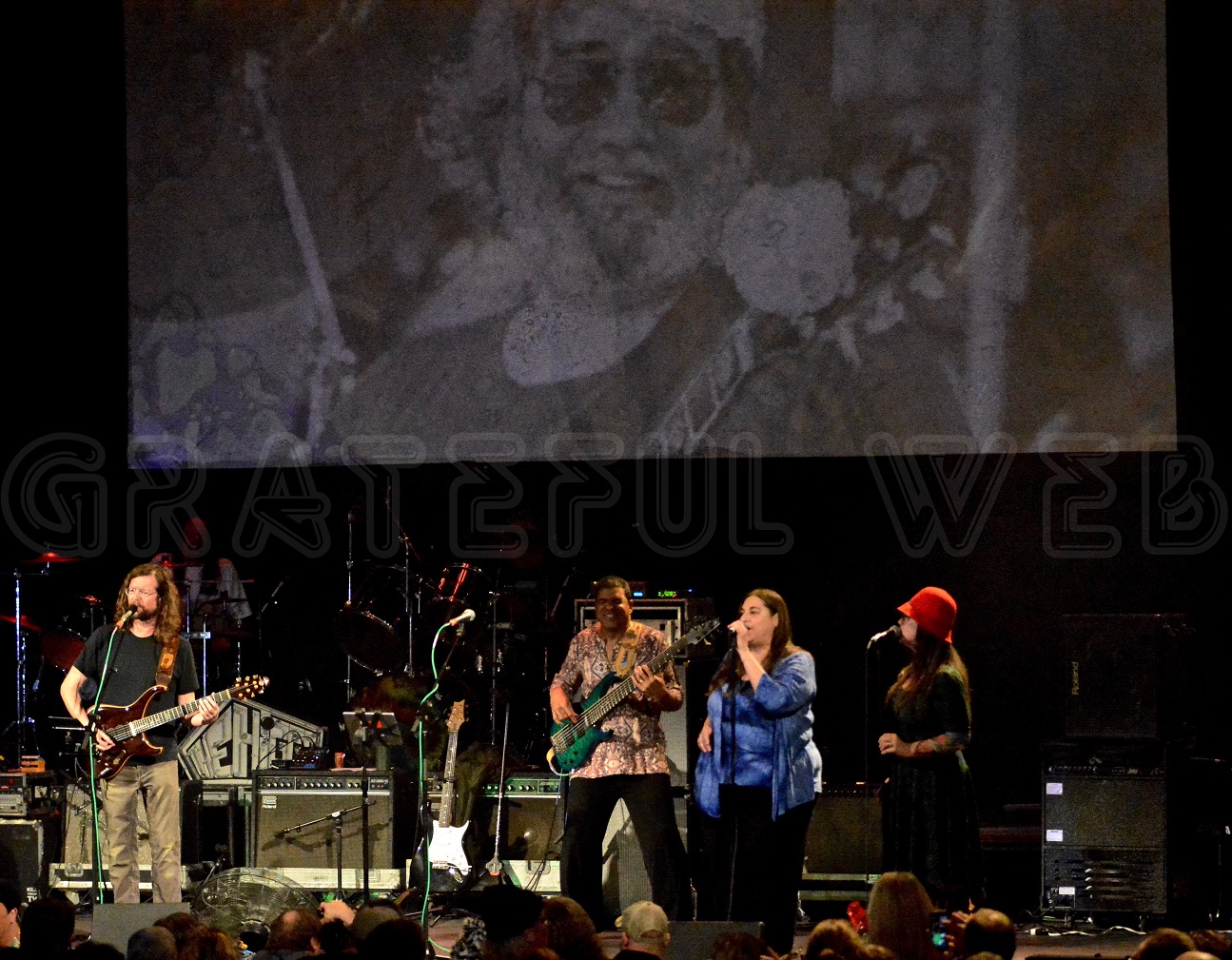 LA-based Grateful Dead stalwarts Cubensis took the stage for the final set of the night filled with special guests, though seemingly without one of their trusty guitarists Craig Marshall who was sidelined with a broken shoulder.  Cubensis kicked things off with a trio of favorites, including "Bertha," "Tenessee Jed," and "Friend of the Devil" before bringing their first special guest. Lisa and Helena from the Merry Jerry Christmas Band joined with the MC for the whole evening Taylor for a spacey "Feel Like a Stanger" with keyboardist Tom Ryan taking lead vocals with his Brent Mydland-esque tone, which then gave way to the classic combo "China Cat Sunflower" > "I Know You Rider" with Taylor still in tow.  The girls came back out, and Taylor handed the stage ax over to none other than Craig Marshall, broken shoulder and all. Craig took lead on "Wheel" before transitioning to the show closing run of Terrapin Station > Drums > Space > Not Fade Away.  A rotating cast of musicians joined the stage during the drums and space segment, that included Santa on a djembe before closing things out in classic Dead fashion with the amalgamated band on the Buddy Holly and the Crickets original.