On January 11th, Tsunami Books in Eugene will publish Merry Prankster Ken Babbs' memoir Cronies, a tale of his time with the LSD avatar and literary genius Ken Kesey, his young friends the Grateful Dead, and the Merry Prankster's trip across America in the bus Furthur, as immortalized by Tom Wolfe's The Electric Koolaid Acid Test.
On January 14th at 5 pm pacific, Ken will share his stories with his friend, the Grateful Dead's possibly tallest and definitely most enthusiastic fan, retired NBA superstar Bill Walton, on behalf of Portland (Oregon)'s legendary Powell Books at https://bit.ly/3drGEQD.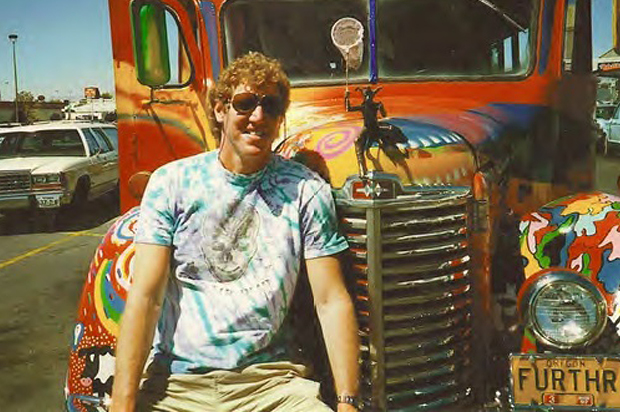 There are many possibilities here; the harmonic convergence may be completed…complete societal understanding may be achieved.  Or astounding hilarity may break out.  In any case, you need to see and hear this.
How to order the book: go to http://www.tsunamibooks.org/shop/cronies-a-burlesque