In honor of the 75th Anniversary of the Golden Gate Bridge, Mickey Hart, two-time Grammy winning artist and percussionist of the Grateful Dead, will perform an original composition of the sounds of the bridge at Crissy Field on May 27th.  As Hart will tell you, the Golden Gate Bridge is not simply a bridge; it is a giant wind-harp. "The most famous bridge in America is actually a musical instrument, which sings its signature song every day, yet its song has never been heard before," says Hart. "Imagine hearing the bridge as intensely as you hear an intimate whisper, a scary scream, an ever-present low-level hum."
To compose the piece, Hart used data from accelerometers placed all over the span, and "sonified" the data with the help of Mark Ballora of Penn State, Ben Yonas and Jonah Sharp.  "Sonification is the process of converting information and data into music," explains Hart. "These accelerometers, designed primarily for seismic events, monitor vibrations of the bridge.  The Golden Gate Bridge vibrates from its toes (earth, water) to its thighs (pillars of cement and steel), to its torso and crown (air, sky). We have created a musical soundscape based on the real sounds of the bridge."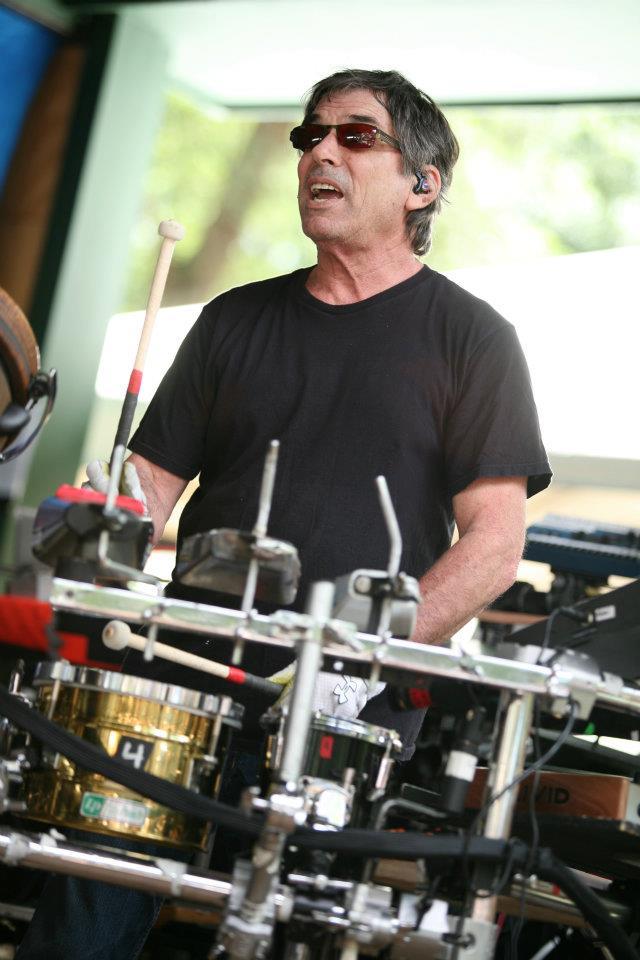 Hart will be performing his work live on a 23-foot long, stainless steel scale model of the Golden Gate Bridge. "Our replica of the bridge, which I like to call Bridget, was built by a team of Exploratorium designers and engineers, and this model will be used in our performance to play the extraordinary sounds we have captured."
Hart has many reasons for "sonifying" the iconic bridge. "The bridge connects.  It links space and place above, below and across. It spans landscape and memory; it joins life and lore. Passengers below in boats, along its deck in cars, and above in planes, all experience the bridge. When the 1.7-mile long suspension span opened in 1937, the Golden Gate Bridge was instantly acknowledged among the technological and engineering wonders of the world. Seventy-five years later, it remains inspiringly beautiful, a lasting symbol of California, of human tenacity and ingenuity, beloved by our city and visited annually by millions of people from around the world."
Joining Hart on stage for the performance will be the Mickey Hart Band, which released their latest album, Mysterium Tremendum, in April, where Hart "sonified" the sounds of the universe going all the way back to the big bang, transferring light waves into sound waves. 
The Mickey Hart Band will perform their tribute to the bridge on May 27th at 10pm on the Crissy Field Stage in San Francisco, CA as the finale of the Golden Gate Bridge Festival.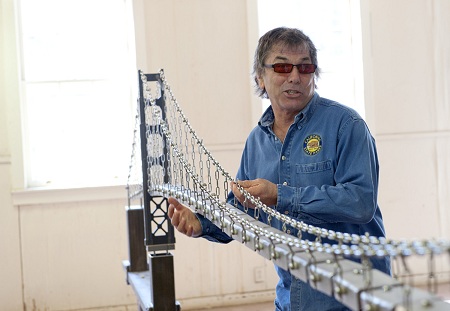 The 75th Anniversary of the Golden Gate Bridge is a project of the Golden Gate Bridge, Highway and Transportation District and the Golden Gate National Parks Conservancy in collaboration with the National Park Service, Presidio Trust, and the City & County of San Francisco. Anniversary events include the Golden Gate Festival along the San Francisco waterfront on May 27, 2012; and 75 Tributes to the Golden Gate Bridge, a year-long series of public programs by community organizations presented throughout the San Francisco Bay Area in 2012. For additional information and all public inquiries, please visit www.goldengatebridge75.org.