Today, March 25, roots/electronic duo Moontricks has released their hypnotizing new single—their first offering in over two years—"Forest Of My Soul" via Westwood Recordings. Moontricks, who is Nathan Gurley and Sean Rodman, captivates as gritty banjo and guitar carry soulful vocals through deep synth drops and dark textures, reminiscent of one losing their way into a forested night.
Stream "Forest Of My Soul" here: https://wstwd.io/forestofmysoul
"'Forest Of My Soul' was written in the face of struggle and turbulent times," shares Sean Rodman. "It's about being lost and searching to find solace in the natural world outside of our own confines."
Nathan Gurley add, "'Forest Of My Soul' holds true to our respect and reverence for the natural world and the inspiration we draw from it and our rural beginnings. We've had the luxury of time over the last two years for reflecting and honing in our craft. The new music we've written holds a multitude of pieces we've gathered along the journey and put together in a mosaic of themes, emotions, and stories. This is our first release from this collection and time."
Nestled deep in the beautiful Kootenay mountains of Western Canada lies the home of Moontricks, a duo whose timeless sound captures the essence of their rugged roots. Combining their love of folk, blues, and electronic music, Nathan Gurley and Sean Rodman are blazing their own trail, merging musical worlds previously unacquainted and capturing audiences along the way.  With Gurley at the production helm and Rodman on songwriting and vocals, they've birthed an authentically raw and seductive sound infusing grassroots blues, wistful soul, and gritty, bootstomping bass. Their breakout organic hit "Home" has surpassed five million streams and their music is frequently licensed for film and television.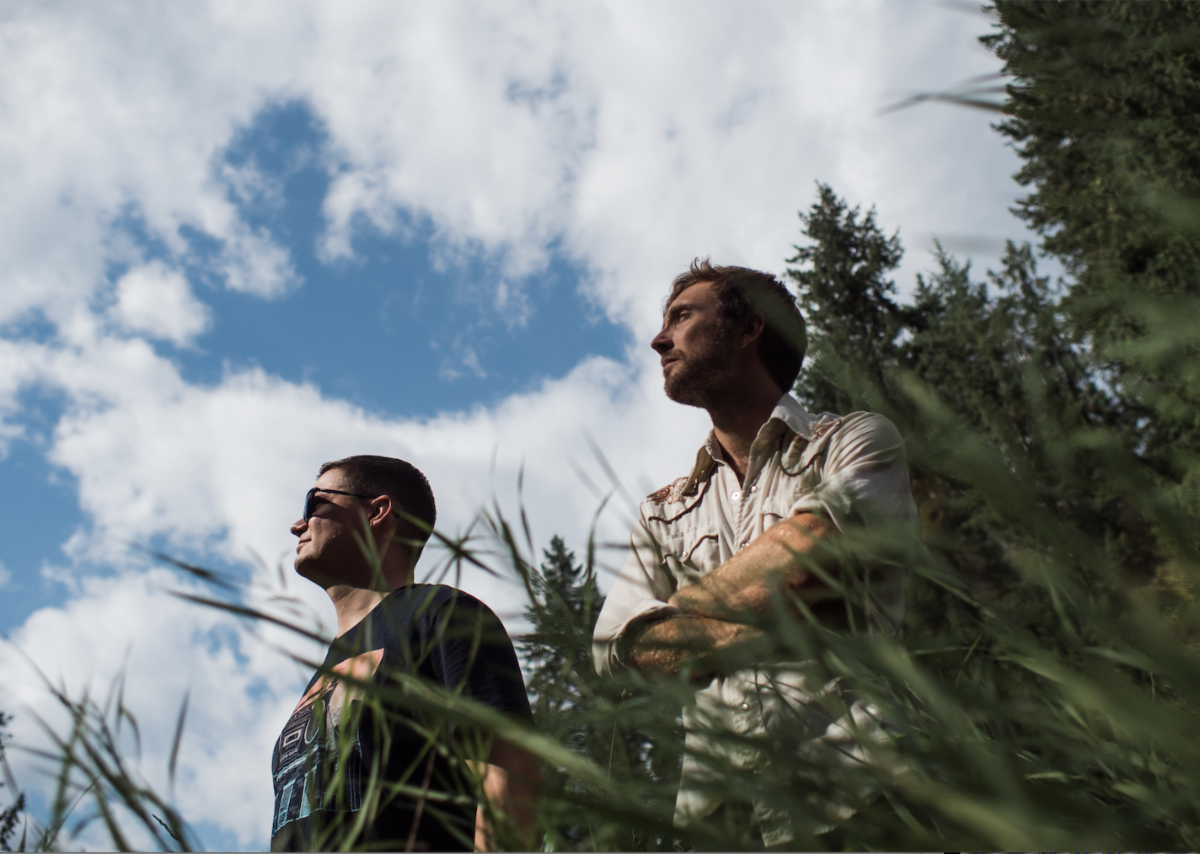 Once a best kept secret in Canada's festival circuit, Moontricks is now taking their sound worldwide. Feeling just as at home on an electronic festival stage one weekend and a folk festival the next, their spirited live performances feature an assemblage of guitar, keys, banjo, and vocals atop stunning original productions. Their touring schedule has seen them play across North America and Australia with stops at major festivals like Lightning In A Bottle, Rainbow Serpent, and Shambhala Music Festival where they've become fan favorites, playing every year since their debut in 2013.  From rural beginnings to global festival stages, this humble duo is now taking on the world. Dazzling audiences with their infectious vibe and unmistakable rhythm, Moontricks are clear proof that originality and passion can spark a creative odyssey.