Pemberton Music Festival, which has expanded to a five-­‐day festival, will take place Wednesday, July 16 to Sunday, July 20.  With nearly 100 performances and six separate performance areas, including two main stages, two secondary stages, a dance tent and a comedy area, Pemberton Music Festival will be five glorious days of music, comedy, and camping on 300 clean, open acres in one of the most idyllic settings on Earth.
A sample of the performances scheduled for each day of the festival is as follows:
Wednesday, July 16:  free show at Whistler Olympic Plaza, featuring Gord Downie, The Sadies, Matt Mays, and Dan Deacon
Thursday, July 17:  Gord Downie, The Sadies, Matt Mays, Dan Deacon, The Boom Booms, Break Science, and The Madd Wikkid.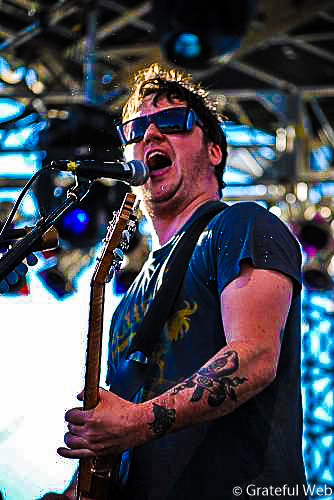 Friday, July 18:  Nine Inch Nails, Soundgarden, Kendrick Lamar, Earl Sweatshirt, Blondie, comedy from Norm Macdonald and more.
Saturday, July 19:  Deadmau5, Metric, Snoop Dogg, The Flaming Lips, The New Pornographers, Fucked Up, comedy from Bob Saget, Tom Green, Lisa Lampanelli, and more.
Sunday, July 20:  Outkast, Frank Ocean, Modest Mouse, Sloan, Gold & Youth, comedy from Trailer Park Boys, Jay Pharoah, Natasha Leggero and more.
For a complete list of daily performances and to purchase tickets, please visit www.pembertonmusicfestival.com.
Festival attendees with extra room in their vehicles or attendees in search of transportation to  and from the festival from areas beyond Whistler can utilize the festival's ride share program. Details on the program can be found here.
In addition, HUKA has introduced the festival's "Pretty Awesome Shuttles" program.
Non-­‐camping festival-­‐goers who shuttle to and from the site will have the opportunity to win upgrades, catch live performances or comedy sketches, enjoy product samples from festival partners and more while en route to and from the festival.  Details on shuttle routes can be found here.
Pemberton Music Festival is a five-­‐day contemporary music festival in British Columbia's scenic Pemberton Valley, near the foot of majestic Mt. Currie.  Produced and promoted by HUKA Entertainment, in collaboration with the Village of Pemberton and land partners the Sunstone Group and the Lil'wat Nation, the festival will turn Pemberton Valley, located less than thirty minutes from Whistler, BC, into a premiere musical playground on par with HUKA's other award-­‐ winning festivals.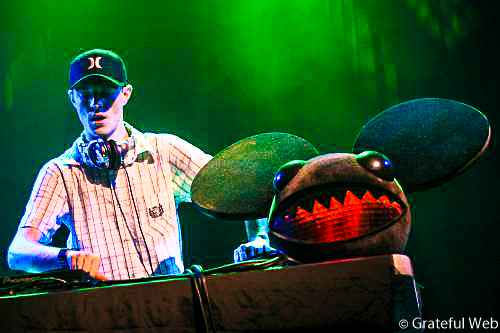 The full list of performers includes Nine Inch Nails, Outkast, Deadmau5, Soundgarden, Frank Ocean, Kendrick Lamar, Metric, Modest Mouse, Snoop Dogg, Above & Beyond, Empire of the Sun, Justice [DJ Set], Grimes, The Flaming Lips, Young the Giant, Blondie, Cage The Elephant, Girl Talk, TV On The Radio, St. Vincent, Violent Femmes, Baauer, Chance The Rapper, Matthew Good, Randy Newman, Rebelution, ScHoolboy Q, Tyler, The Creator, Earl Sweatshirt, Gord Downie, The Sadies, Lindsey Stirling, Minus the Bear, The New Pornographers, Sloan, Stars, Best Coast, Big Gigantic, Clockwork, Dinosaur Jr., Flying Lotus, Foxygen, Hayden, Matt Mays, RL Grime, Shlohmo, Tritonal, araabMUZIK,  Delta Rae, Fucked Up, Griz, Hey Rosetta!, Kaytranada, XXYYXX, 3LAU, Cashmere Cat, Dan Deacon, Lettuce, Metz, Rich Aucoin, Treasure Fingers, Wild Belle, Yukon Blonde, ZZ Ward,   Aer, The Boom Booms, Break Science, Gold & Youth, Flash Lightnin', The Madd Wikkid, Nostalghia, The Tontons, Tory Lanez, Hallelujah Train Featuring: Daniel Lanois, Pastor Brady Blade, Brian Blade, Brady Blade Jr, Will Sexton, Chris Thomas, and Malcolm Burn with Gospel Choir, and  comedy from Trailer Park Boys, Bob Saget, Lisa Lampanelli, Nick Swardson, Norm Macdonald, Doug Benson, Jay Pharoah, Tom Green, Brian Posehn, Jim Breuer, Natasha Leggero, Brian Scolaro, and Kyle Dunnigan.