If you are a Deadhead living in SFO, PDX, PHL, BWI, or NYC, I need to talk to you about time and energy. But not in the "How do you get to Carnegie Hall?" tradition of "Practice, Practice, Practice". Instead, I need to talk to you about the temporal evolution and aggregate electrical output that are quickly molding The Motet's funkified adaptations of the Grateful Dead songbook into an instant must-see classic.
Time: On a Friday in late January, The Motet strolled onto the Cervantes Masterpiece Ballroom stage a confident bunch. And with good reason. They were reprising their prodigious Halloween run, dubbed Funk is Dead, in front of yet another sold-out crowd. The original four-date costume in late October was met with such universal and resounding acclaim, they decided to take it on the road. In February, they will travel to the nexus of Grateful Dead history, San Francisco, and then, in April, after a stop in Portland, bring their ebullient show to Philly, Baltimore, and New York City. Upon their final bow at the Highline Ballroom, they will have likely accrued enough electricity to power a small city…
Energy: Dave Watts, The Motet's founder and drummer, said that the band's adaptations of the Grateful Dead oeuvre sparked a saliently higher level of enthusiasm from the audience than in years past. While other Motet Halloween costumes such as Sly and The Family Stone, Talking Heads, and Earth, Wind, and Fire, were very well-received, Watts posited that the power of the Funk is Dead performances materialized because "so many people love this music and are so familiar with every lyric, melody, and arrangement. We find that when the audience is excited about a song, that energy flows directly into the band and back out the music again, creating a positive feedback loop."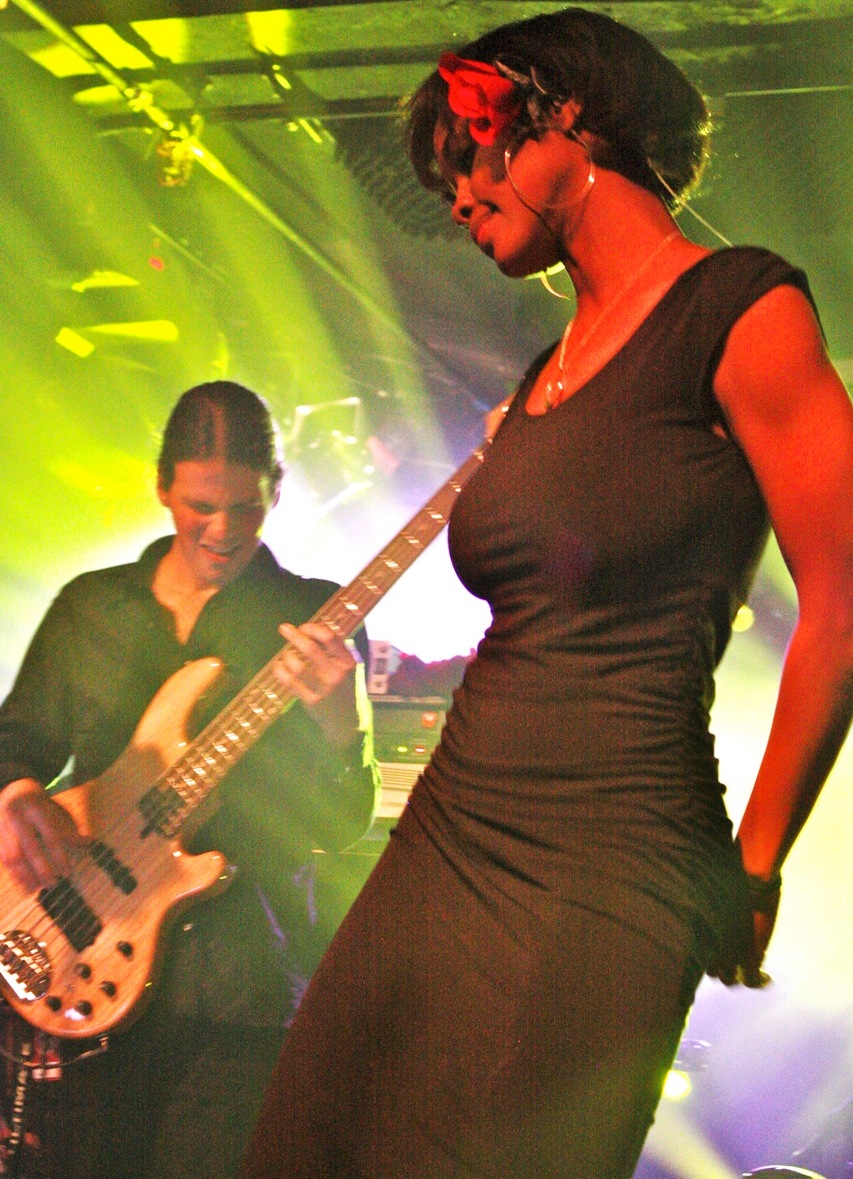 I harbor the exact same feelings as Watts, and have typically thought about this "positive feedback loop" in terms of an electrical circuit. The band provides the initial current, in the form of amps (no, not those amps), the crowd furnishes the pressure, or voltage, and in this closed circuit, the two entities multiplied together create electricity, measured in – all patronymic plays on words aside – watts. On Friday at Cervantes, The Motet and its revved-up audience generated enough wattage to induce electrical overload.
Three-quarters of the band took the stage at 11 p.m. to catalyze the crowd with an appropriately rhythm-heavy, vein-throbbing rendition of the Lesh/Kreutzmann/Hart instrumental, King Solomon's Marbles. After 900 fans were properly primed, the three vocalists took their perch at the lip of center stage and rolled into another Blues for Allah selection, the ever-enduring Help on the Way > Slipknot > Franklin's Tower triptych.
For those intimately familiar with The Motet, you did not read those numbers incorrectly. As on Halloween, they transformed from a septet into a duodectet for this show.
Asked why the band decided to add so many guests to the line-up, Watts invoked the power of three: "I feel that a trio is the most powerful combination of players in music. Whether they make up a group or a section within a group, the synergy created by a trio (from a musical and energetic standpoint) is much greater than the sum of its parts." The four sections of three to which Watts alluded were vocal, horn, guitars and keyboard, and the "groove" section. Those five additional guest musicians made a prompt and puissant impact.
The groove section, comprised of Watts, bassist Garrett Sayers, and current guest, but also founding percussionist, Scott Messersmith, was the initial trio to demonstrate its potency in the first set. The three musicians made their presence known immediately with King Solomon's Marbles, but raised the ante during Samson and Delilah. Even with two percussionists, they were surprisingly agile. Sayers, in particular, displayed an awe-inspiring dexterity and paid homage to Lesh by using the entire neck to create melodies and fills in addition to the foundational grooves. Chris O'Loughlin, bassist for the Boulder funk band Lo Down on the Mothership, paid Sayers one of the ultimate compliments: "His speed, neck-work, and style reminded me a lot of Jaco." As in Jaco Pastorius, the incomparable jazz-fusion bassist who, along with Lesh, redefined the instrument. Sayers may have been doubly emboldened tonight due to the brand new acoustic paneling in the ballroom that controlled the reverb and made his bass sound even tighter than usual.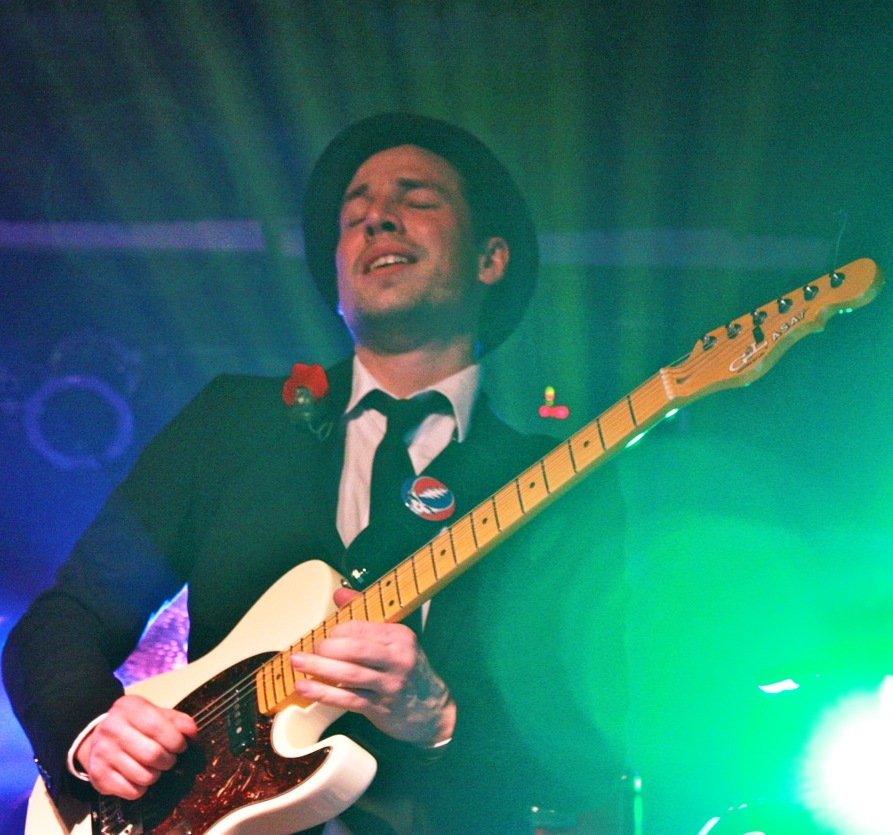 In addition to the groove section, Kim Dawson and Paul Creighton joined Motet singer Jans Ingber to form a vocal trio that was both an aural center and visual cynosure throughout the show. They spawned a refreshing variety of arrangements because each singer took turns at lead and harmonies. Dawson sung resplendently on Dancing in the Street, a Motown classic that Jerry Garcia and his Mu-Tron discoized in the mid-'70s. And just like The Dead, they used Dancing as a jamming vehicle, with the horn section cultivating an appropriate measure of raunch comparable to the famous '77 renditions.
And speaking of Dancing, the vocal trio ornamented their sonorous harmonies with very tight dancing chops. Scarlet Begonias, the first set closer, exemplified these dynamics. Creighton took lead while Dawson and Ingber gracefully rollicked about the stage. Sometimes they would even hunch down, knees fully bent, and just bob their heads to the rhythm. They also backed him up with laconic, yet resonant harmonies and, after the last line of the bridge – "in the strangest of places if you look at it right" – Dawson and Creighton traded turns ascending the scale on "right" until Dawson belted out and sustained a thundering high note that brought the house down. It was one of those moments in time that will imbue the music lover with involuntary chills.
You would never know it by listening to the show, but this is how much history Dawson has with the music: "As far as singing Grateful Dead tunes, I hadn't really ever listened to the Dead, and had never sung any Dead tunes until we were preparing for the Halloween run. Before those shows, I wouldn't have been able to name you a single Dead tune!" Her background in jazz, gospel, and choral music added a dimension in which any baby boomer Deadhead would have reveled had she played in the heart of the '70s gold band.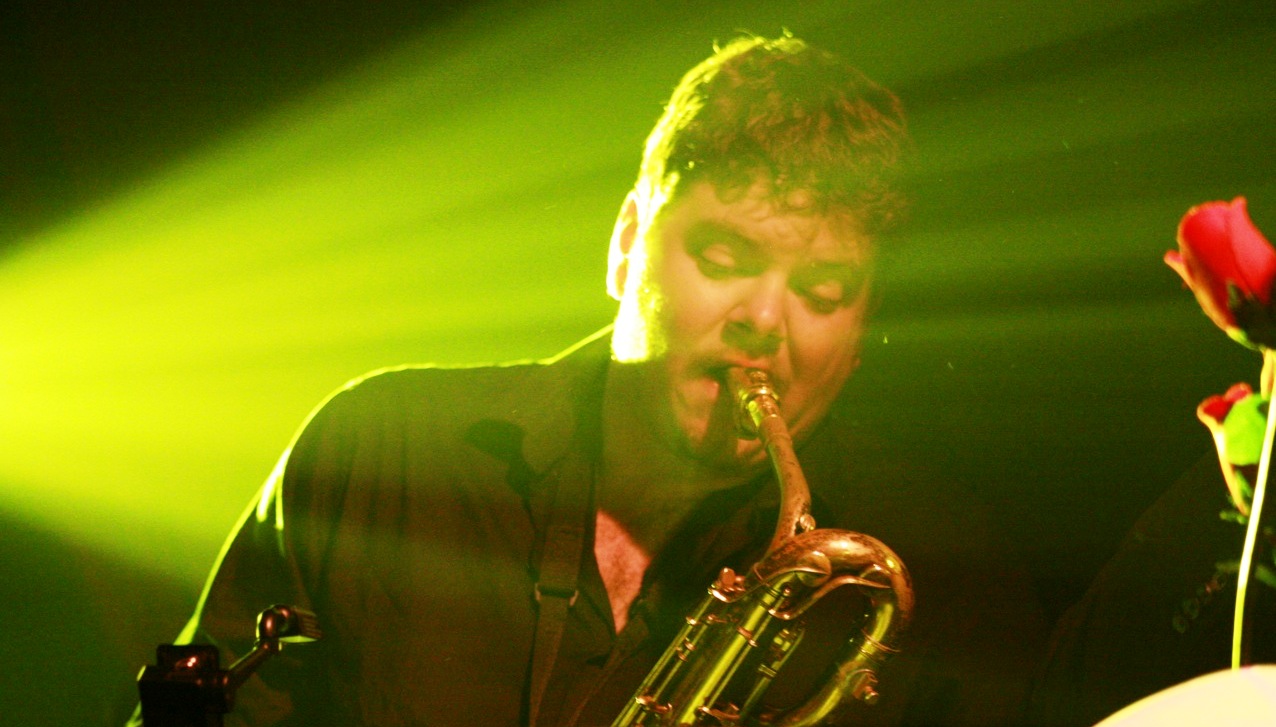 The first set ended with Scarlet seguing into a very small Dark Star tease, but leaving me with a large hunger that only a second set of equal measure could satiate. And there's no doubt – I came away full by the end of the evening.
The horn section quickly raised the amperage back up to singeing levels, festooning the second set opener, The Other One, with delicate, yet powerful, filigrees. Gabe Mervine and Matt Pitts, the respective trumpeter and tenor saxophonist, were joined this evening by guest baritone saxophonist, Pete Wall. They were the unsung heroes of the entire night, but stepped to the fore in St. Stephen. I don't know how many 10+ minute St. Stephen's The Dead ever produced, but there couldn't be but a handful, if that. The Motet carried this song to places I never thought possible, with keyboardist Joey Porter rocking the talk box and Mervine punctuating the jam with a breathtaking (literally) solo, instantly sparking a voltage increase on the ballroom floor.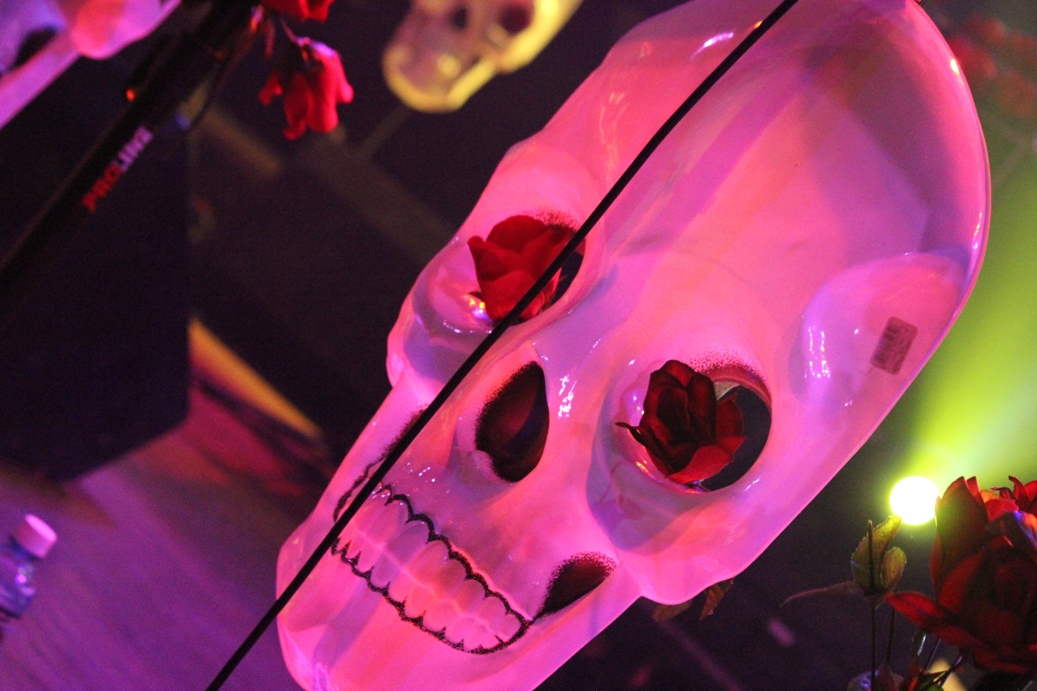 After a playful Loose Lucy, it was the final trio of Porter, guitarist Ryan Jalbert, and guest guitarist Dan Schwindt that played an integral role in bringing the wattage back up to maximum capacity with a full-throttle Fire on the Mountain. The horn section made this song feel almost like a big band jazz event with their rising fills, but it was the funk melodies and Jalbert's blues-rock solo, reminiscent of Rory Gallagher letting loose in a Dublin bar, that made it impossible not to dance. During this song, I espied a nearly catatonic guy who, on the verge of passing out, still couldn't help but bob his head to the rhythm.
The Shakedown Street encore closed out a night that generated enough power to sustain The Motet until they hit Yoshi's next month in San Francisco.
With this 12-piece set-up, nobody, either individually, or as a trio, stepped on each other's toes. The arrangements could have been viscous with so many moving parts, but they were architecturally fluid while maintaining the big, tidal wave sound one would expect out of an amplified duodectet. Each trio asserted itself while making room for the others to shine. Watts maintained, "When all the parts are balanced and in sync, the power of all these combined trios is undeniable." Seconded.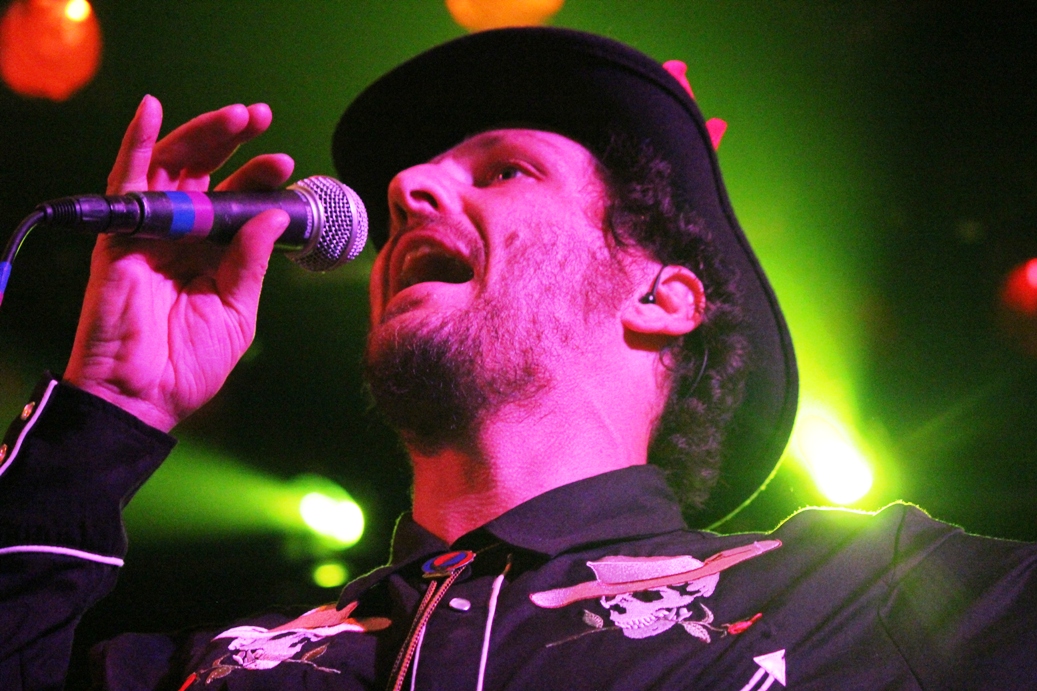 If you are a Deadhead in any of the aforementioned cities, let me reiterate something very important: buy your ticket now. Every one of The Motet's five Funk is Dead shows in Colorado was sold out and they all took place within 60 miles of each other! The electricity generated by this band is something that will remind you of the good old days. You get only one chance to hear an extraordinary group of musicians adapt its incomparable funk and Afrobeat aesthetic to your favorite songbook. Take it.